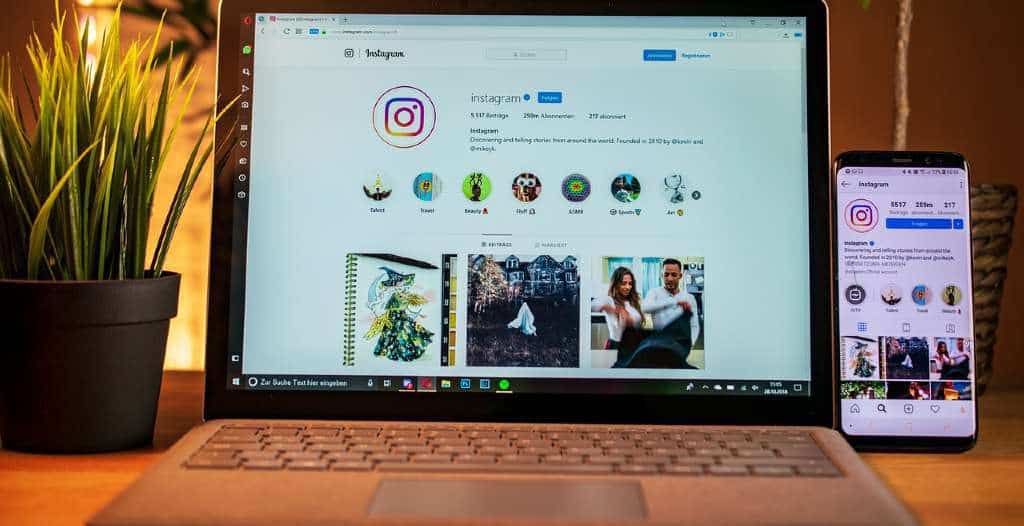 With over a million active websites, Shopify is one of the biggest names in the world of eCommerce. It enjoys a huge market share (about 20%) and is most popular in English-speaking countries. Hence, it doesn't come as a surprise that influencer marketing on Instagram for Shopify merchants is a hot topic.
We're going to concentrate on Instagram marketing tips for Shopify today as this photo-sharing app is different from all other social media networks due to its unique features and excellent reach.
Posts on Instagram tend to get about 23 percent more engagement than posts on Facebook. Brands including Shopify stores that use Instagram have about 10x more engagement than stores on Facebook. Hence, it doesn't come as a surprise that more and more Shopify store owners are interested in Instagram marketing tips.
In this Instagram marketing for Shopify article, we'll tell you how to increase sales through Instagram by gaining more followers, increasing engagement, and reaching more people.
The purpose of this Influencer Marketing for Shopify Merchants article is to serve as a complete guide and answer all your questions regarding Instagram marketing.
Let's start by telling you why influencer marketing for Shopify merchants is important and what you can do to sell more on Instagram.
What is Instagram Influencer Marketing and How Does it Benefit Shopify Merchants?
When it comes to Instagram, you can market in a variety of ways.
Since the app is known for images and videos, you can improve sales by posting high-quality content with relevant hashtags and a link to your website. However, this will only work if you already have a high number of followers.
Businesses use a variety of ways to get more Instagram followers in addition to posting creative content. Some use Instagram marketing for eCommerce apps and some work with Influencer marketing, one of the best ways to market products and services on Instagram.
Instagram marketing for Shopify merchants involves working with an influencer, i.e: someone with a decent number of followers to market products and services so more people can know about what you have to offer.
This is a great way to market because about 49 percent of buyers depend on influencer recommendations to make a purchase. Influencers are popular among people of all ages. About 60% of teens listen to influencers. This is why influencer marketing is the fastest-growing online customer acquisition tool.
Every marketing dollar spent on influencer marketing gives up to $6.50 in return. The industry's worth $10 billion and is popular all around the world.
About 90% of Shopify merchants already use influencer marketing to make more sales. However, not everyone enjoys the same results. They either don't know the right tips to increase sales through Instagram or they end up choosing the wrong influencer.
You can find influencers on every platform but Instagram appears to be a good choice as it houses over 1 billion users. Plus, Instagram users are more likely to convert than users on other social media platforms.
The social media network is best suited for Shopify store owners who sell jewelry, shoes, clothing, and makeup.
Influencer Marketing for Shopify Merchants: How to Market on Instagram
Shopify Instagram Marketing Tip #1: Get Your Own Page
You cannot market on Instagram without having a profile. The platform is free to join, sign up today, complete your profile by posting a relevant bio, adding a profile picture, and making some posts. No one is going to follow your page if you do not have decent content on it.
Post videos, images, and stories to attract more users. Make sure to keep your content original, neat, and impressive.
Use relevant hashtags to make sure other users can find your content. This will help you win more followers. Here's a small guide on the importance of hashtags and how to use them.
If you already have a decent number of followers on other social media networks then make sure to let them know you're available on Instagram, too. However, prepare to offer something unique such as exclusive content – giving them a reason to follow you on another platform.
Lastly, place a button on your website to help visitors find you on Instagram. While you can try your luck at influencer marketing on Instagram without having a page, it may not be of much value. Hence, we suggest that you follow this step.
Shopify Instagram Marketing Tip #2: Find an Influencer
Once your profile is up and running, it is time to find an influencer. Check our How to Find the Right Influencers on Instagram article for tips on identifying and working with Instagram influencers.
A few factors to consider include:
The niche and image someone enjoys
The kind of content they post
Their reach, including user demographics
Make sure to pick an influencer who works in the same niche as you, i.e: work with makeup artists if you sell makeup products.
We have pointed out some important factors to consider when hiring an Instagram influencer in an earlier post – Selecting an Influencer: Is Your Social Media Influencer Really Influential?
Make sure to keep these pointers in mind so that you do not end up picking the wrong influencer to market your Shopify store.
Shopify Instagram Marketing Tip #3: Negotiate a Deal
Instagram marketing isn't only about posting images and videos. It has to be backed by research on user preferences and demographics.
Once you've selected an influencer, you will have to negotiate a deal and be on the same page regarding the price, content, etc.
Most influencers charge a fixed fee based on factors such as the nature of your content, i.e: a permanent post, a video review, a story, etc. Each option has its own pros and cons. This can be as low as $100 per post and as high as $100,000 per post depending on how popular an influencer is. Celebs such as Kim Kardashian and Dwayne Johnson are rumored to charge close to a million for a single post.
A story, for example, remains on a profile for up to 24 hours unless saved. It tends to get a decent number of views but not as high as a permanent video that remains posted until deleted.
In addition to this, some influencers only require free samples to make a sponsored post. Such matters should be discussed before you finalize a deal.
We suggest that you use a platform like Afluencer to find an Instagram influencer and negotiate a contract. We have thousands of verified Instagram influencers for you to choose from.
Our interface is easy to use and we allow members to do everything on the platform, from verifying stats to negotiating a deal.
Sign Up With Afluencer Today
Shopify Instagram Marketing Tip #4: Create Content
Once you've signed on the dotted lines, it is time to create content. Some influencers require brands to create content and send captions to post but some are more independent. Also, it depends on what kind of promotion you're looking at.
Reviews, for example, need to appear natural and not scripted. Images, on the other hand, must be provided by you.
If you have the influencer creating content on your behalf then make sure to review it before it goes live so that it does not end up on the social media influencer fails list.
Shopify Instagram Marketing Tip #5: Keep an Eye on the Numbers
Once the post goes live, it's time to measure the results and calculate the ROI. The influencer will be able to provide you numbers including engagement, likes, etc.
Check out our guide where we talk about measuring the success of your influencer marketing campaign.
Compare these figures so you can know if your influencer marketing for your Shopify campaign was a success or not. A successful campaign will result in more sales and followers depending on the main purpose of your post.
It is very important to be clear about your objective before you hire an influencer. Some merchants only want more followers, some work to sell products, and some are looking to improve their virtual presence. Be clear about your requirements and communicate your needs to the influencer so that you're both on the same page.
Influencer Marketing for Shopify Merchants Conclusion
We hope the Instagram marketing tips covered in this article will help you increase sales through Instagram and make more money online. With more and more people using the internet and showing faith in influencers, the demand for Instagram influencers is only increasing.
It's a cheap and reliable way to reach a wide audience and increase your reach. The first quarter of 2020 saw a 45 percent increase in people purchasing from Shopify stores that they had never bought from before.
Now is the right time to try Influencer marketing for Shopify and increase your reach.