Well, look at you.
Looking all up to the minute, getting your influencer marketing groove on.
You're about to reach your market faster and get your brand buzzing all over the show.
If a big brand like Daniel Wellington can go from a humble one-man startup online store to a global $200+ million business in 4 years through Instagram influencers, that's enough inspo to get your brand rocket-launched out there into the influencer universe too.
So, you're here with anticipation.
To the newest brand to join our Afluencer fam, welcome!
From Conferences to Firelighting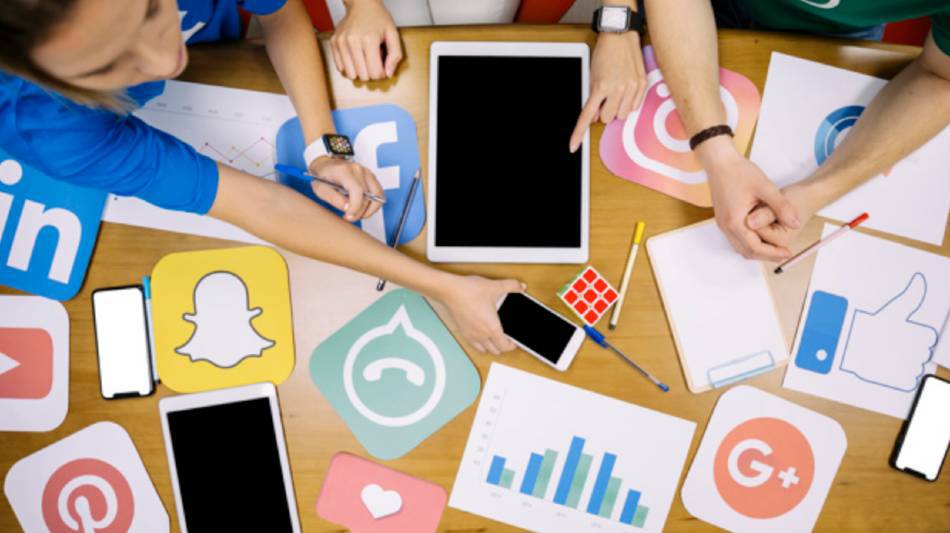 It's all a crazy but wonderful storm where influencer marketing is sprouting.
Learning. Adapting. And trying to benefit from it all.
Influencer marketing is even more of an interest to us than it is to you.
This is why, at Afluencer, we have a team solely dedicated to the passion of influencer marketing for brands:
from attending the biggest e-commerce conferences for the latest trends;
developing relationships with top professionals within the influencer ecosystem to gather delicate insights;
a dedicated team that searches the life out of Google and social media platforms to gather quality data;
our editorial and creative team that gives our family of brands and influencers PR support;
our marketing team that firelights our members into the internet;
to our backend tech engineering team that makes our systems work.
And just by becoming a member of Afluencer, you have our team and resources to back you and your brand up along the way.
So grab a coffee or a donut (or both), whip out your fancy pen and inspiring notebook and let's get started.
Influencer Program Profile Setup
First things first.
Before Afluencer can get your brand buzzing into anything, you'll need an influencer program profile setup.
Many brands overlook the level of detail that this requires.
Okay. Do you give influencers a unique coupon code, offer them a 10% commission on sales, and expect your influencer program to fly?
Not quite. Not if you're building a solid strategy.
If influencers are your gateway to hyper-marketing your brand to sales, you'll need to level yourself up above the crowd.
Here's the Afluencer way how you get this done:
Pitch Your Brand & Its Amazing Products/Services
Get their attention. Influencers are only enthusiastic about brands they connect to and products that are exciting to them. You have to appeal to influencers like those extra sprinkles on your donut.
Here's your chance to highlight the unique traits that not only make your brand different but also make influencers keen to work with you.
Describe the Influencers You're Looking For
"Are you a fun and outgoing Instagram influencer that loves outdoor adventures?"
The idea is to make your ideal influencers see themselves as a fit for your brand. Describe their personality, what they do and what they're interested in.
Do that and they're eagerly listening in for more.
Dangle all the Benefits
Here's something underwhelming. Most brands with an influencer program offer a "10%" commission and call it a day.
But very few make an extra effort to offer, not just more but, interesting benefits to their influencers.
From custom influencer product collections (e.g. a sneaker collection named after the influencer), free products, cash bonuses, influencer exclusive discounts, influencer publicity on the brand's social media platforms, brand training, influencer support, to event appearances.
These are just some examples.
Compensating your influencers doesn't have to break your budget. Be creative and give it more consideration beyond the ordinary commission that every other brand is offering.
Because, who do you think sounds more attractive to influencers?
Highlight What You'd Like Influencers to Do
Without sounding like you'd like to squeeze the life out of your influencer, communicate your expectations in an appealing way.
"Spread the love for summer and post your favorite sunglasses weekly".
"Capture images of your motivating workout in our leggings every week".
"Produce a date night tutorial video with our lipstick".
See? Immediately, their tasks now sound interesting.
Now, how does that compare to a dreaded "post 3 images weekly"?
Be nice and motivate the work you need them to do. You're the leader here.
Keep Your Influencer Requirements Practical
The goal for your list of requirements is to attract influencers that are a fit for your brand, not repel them away.
Focus more on their content topics, audience demographics, and content delivery capabilities.
Yes, follower numbers might be a factor for your brand, however, don't overlook the potential of collaborating with micro-influencers with high engagement rates.
Working with a handful of micro-influencers may get you faster results than working with one macro-influencer.
Present Your Influencer Program
Now that you have all of the above influencer program elements crafted to detail, have it all presented on an influencer landing page on your website where influencers can contact you or submit their application.
And now, your brand's influencer program is ready to max out on your membership with Afluencer.
Unbox Your Afluencer Benefits
Time for another donut. This time with all these Afluencer goodies for your brand.
Start receiving influencer profiles. From the moment your brand signs up with Afluener, you start receiving influencer roundups on the regular. These profiles are researched with valuable info including such as metrics, content topics, audience engagement, web presence links, content capabilities as well as relevant collaboration information. Hit them up with your awesome influencer program link
Get personal intros to influencers in your niche. We're all about family here at Afluencer and creating personal relationships with all our members is a pleasure. When we see an influencer fit for your brand, we'll drop a direct intro and let the two of you take off.
Get featured as a top brand in your category. Because you've developed an exciting influencer program, our editorial team is even more excited to get you some PR with top features.
Reach influencers worldwide through coverage on our private network. We have a private network of influencers and content stars, developed over the years, that receive our regular newsletter full of collaboration opportunities. We'll help you reach this network across the world by getting you featured and delivered right to their inboxes.
Get boosted marketing publicity. Our marketing team runs online campaigns on 'the daily' and your brand is dropped right onto their desk. And off your influencer program goes for further reach.
Receive additional custom marketing assets. Depending on your Afluencer membership plan, we'll even create an influencer program video for your brand – ready to blast off into social media.
Conclusion
Serving you with a quality influencer marketing solution that yields the results that matter to your brand is Afluencer's top priority.
Whatever stage of the influencer marketing journey you're at, we're all about helping you solve your pains and challenges.
So, do drop us a message and let us know.
We're thrilled to have you on board!