The gaming industry is among the largest industries today. It is said to be worth more than $159.3 billion. Growing at a rate of 9.3 percent year-over-year, it's expected to surpass the $200 billion mark in 2023.
There are more than 2.7 billion gamers out there and more than 400 million new players are predicted to be added by the end of 2023. Hence, it doesn't come as a surprise that companies are working with gaming influencers to reach a wider market and promote all kinds of gaming products and services.
If you haven't already tried influencer marketing for gaming then here's a chance to know a little about this field including its benefits.
Why Is Influencer Marketing So Popular in Gaming?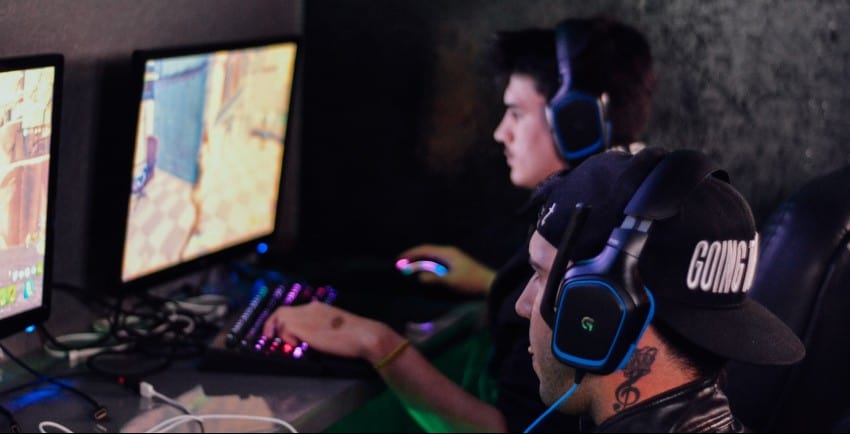 Before we start, let's be clear; influencer marketing is popular in gaming and other fields. It's quite easy to understand why gaming influencers are so famous.
Like any other product, people want to know about games before they purchase any. The best way to do so is to check reviews or watch other people play video games, hence game reviews and live streams are watched by millions.
Gaming influencers have built quite a following over the years and many enjoy millions of followers or subscribers. They stream all kinds of games including popular titles like Apex and Fortnite.
The fact remains that consumers trust what they see. Plus, since we tend to have more faith in influencers, we listen to them. This is why companies are willing to pay a good amount of money to influencers in gaming.
Businesses or marketers want more eyeballs and influencers offer that at a fraction of the cost. It's a win-win situation for everyone in the game.
After all, about 49 percent of people check the internet when they shop online and around 80 percent tend to trust online reviews, especially reviews posted by influencers.
Moreover, influencer marketing proves again and again to offer excellent returns. You can generate around $6 for every $1 spent on influencer marketing. This is an excellent figure, which motivates marketers to spend even more on gaming influencers.
How Can Brands Use Gaming Influencers?
Brands can use gaming influencers in a lot of ways. While it is important to be creative when working with gaming influencers, you can take inspiration from some of these ideas:
#1 Hold Competitions
An easy way to promote games or gaming products via influencers is to hold online gaming events and include influencers as ambassadors or players.
The online gaming industry is worth over 1.07 billion USD and thousands of competitions are held every year around the world. While China is the biggest gaming industry, the US and European countries are not far behind either.
These events are held around the world at both physical locations and on virtual servers. Companies can sponsor such events and get a gaming influencer onboard or hold events to promote their games or services.
You will have to pay the influencer and a winning prize to get people to sign up. Influencers can add legitimacy to your event and help you win more players.
Online events can be attended by thousands of players. Plus, there can be millions of people watching it. If you hold a large event, you can even get media coverage and reach a wider audience just by having a popular name onboard.
#2 Have Influencers Post Reviews
This is an easy way to use influencers. Most players check online reviews to know how good or fun a game is before they pay the full price.
While companies now offer trial versions to give people a good idea about how a game works, reviews still play a very important role because not all games come with trials and some people trust reviews more, especially since they don't feel playing one campaign or chapter is enough to judge a game.
Reviews can be in many ways. Bloggers can post written reviews, streamers can stream a game and share their feelings, and vloggers can post video reviews.
There's a demand for all kinds of content. You have to decide what you are interested in and choose a gaming influencer who excels in that specific type of content.
Almost all gaming influencers post reviews but you have to be very careful when hiring one to review your game or product. The review must not look 'fake' or 'sponsored', otherwise you will not be able to achieve your desired results.
#3 Live Streaming Is Your Friend
Thanks to platforms like Twitch and YouTube, it is easier than ever to live stream all kinds of content including video games.
The industry is on track to hit the $70 million mark this year. Gaming is largely credited for the success of the live streaming industry since 54 percent of all content streamed live is about e-sports or gaming.
Streamers earn a lot of money in multiple ways. They work with brands, post sponsored content, and even sell online. You can hire influencers to live stream your game, talk about it, and post reviews.
The best thing about live streams is that they are not only viewable live but users can also watch the streams on replay. While Twitch owns more than 90 percent of the live streaming market, Instagram and YouTube are fast-growing as well; however, not many gamers are on these platforms.
This is why it is best to find someone on Twitch. The company can be a little difficult to deal with as it is known to block streamers but you'll be good if your product doesn't breach its policies.
#4 Post Gameplay or Challenges
Most people who play a game go to YouTube to look for tutorials when they get stuck at a stage. Moreover, people also watch gameplays to know more about a game. Some experts believe that it's addictive and once you start watching others play a game you cannot stop, especially if it is a well-made game.
You can have influencers play your game and share the video with others. It's not the same as live streaming but neatly edited clips that may contain commentary to better understand your product.
In addition to this, you can post challenges. Such as completing a game in a day or two to win a specific trophy. You can have an influencer attempt your challenge and post it with a specific hashtag as a means of promoting your brand.
These are some of the ways you can work with a gaming influencer, but if you choose a creative person you may have some more ideas. It is important to be open to suggestions so that you can create a successful campaign.
How to Create a Kickass Campaign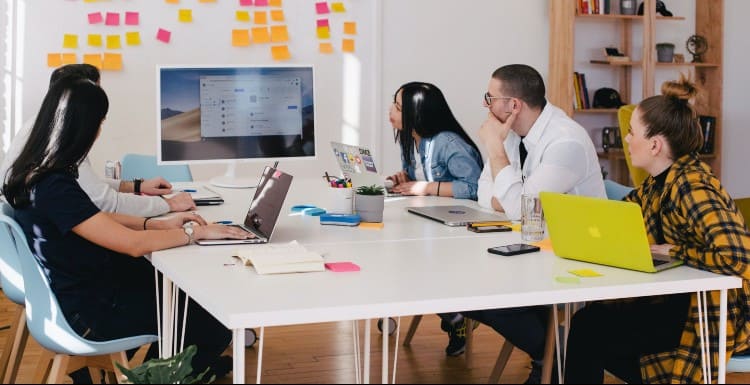 Creating a successful campaign to market video games or gaming products is both easy and hard.
Easy because games are entertaining, hence there's a low risk of coming up with a boring idea. And hard because there are many influencers to choose from and you might end up selecting the right one.
If you're struggling then make sure to follow these tips:
Choose the Right Platform
As mentioned earlier, several platforms to choose from include Twitch, Instagram, Facebook, and YouTube.
You should be clear about where you wish to advertise so you can get the best results. However, it can be a little difficult to find the right platform because they all come with their own pros and cons.
Do a bit of research and find where your target audience lies. While Twitch is the go-to option for most companies, you can find popular gaming influencers on other platforms as well. Also, we must mention that some influencers may offer different rates for different platforms.
Work With a Kickass Influencer
Your entire campaign will fail if you choose an unreliable or unsuitable influencer. This may sound like an easy job but it is one of the most difficult parts of creating a campaign since there are thousands of influencers out there but not all might be the right fit for you.
The right influencer is someone with an 'influence', i.e.: people should listen to him. You can pick someone with a lot of followers but it will not be of much value if people don't trust his or her opinions.
Also, since gaming content is all about entertainment, you should pick someone who can create and present content in an entertaining manner.
The best way to find a gaming influencer is to join a platform like Afluencer where you can browse thousands of influencers in different niches, compare metrics, communicate, and choose one that fits all your requirements.
Make Sure It Offers Something Interesting
After influencers, the most important thing is the campaign. It may be a good idea to spend a good amount of time and come up with an impressive plan.
Don't be impulsive, research every aspect and gauge the expected numbers. You can even run a test campaign to see how your idea performs before spending money on a big gaming influencer.
Influencer campaigns serve one purpose – bring you more attention – and you do this by offering something informative and entertaining, or both at the same time.
Play according to the strengths of your gaming influencer to get the best results.
Keep an Eye On the Numbers
Once your campaign kicks off, it is time to look at the numbers and gauge how it's working. If it's a long-term gig then you might have the option to change things according to the results. If your first ad didn't work, upgrade it and see if it offers better results. However, make sure to never be in haste as campaigns can take a few days to generate numbers.
Facebook, for example, suggests running campaigns for at least five days. This gives your campaign at least a week before you change it or pull the plug on it.
Gaming Influencers: An Example

Influencer marketing has proven to be very beneficial for the gaming industry. A good example of this can be Electronic Arts' campaign when the company worked with Respawn Entertainment to release Apex: Legends, which turned out to be a huge hit and made the company more than $92 million within a month of release.
This came as a surprise to many since the game is available for free with some paid features. It became such a huge hit due to clever marketing that included influencer campaigns.
The company worked with influencers who played the game on different platforms to generate curiosity. The partnership with Ninja, one of the most well-known gaming influencers, turned out to be particularly beneficial.
Electronic Arts contacted the man to play the game for two weeks and stream it for his 18 million followers (then) on Twitch and Twitter. Thanks to this great trick, the company got over 10 million users in the first three days of streaming. The company is rumored to have paid around 1 million USD to Ninja, which turned out to be beneficial. The game pushed EA's market value and stock price by over $4 billion in just three days.
The deal benefitted Ninja as well. It helped him earn more subscribers and proved to be a win-win situation for everyone involved.
How to Find Gaming Influencers?
You can find gaming influencers by searching the web or checking social media pages but that's both time-consuming and risky.
Searching for hashtags like #gaminginfluencer or #influencersingaming will give you many results but they're not always reliable.
First of all, not everyone with a good following is an influencer. Unfortunately, it is common for people to buy fake followers to fool brands.
You should protect your interest and go with influencers who are guaranteed to give great results. For this purpose, you will need insights that platforms like Afluencer can provide you with.
Our dashboard offers great insights including the number of followers, the engagement rate, and popular countries with the option to filter results according to your requirements.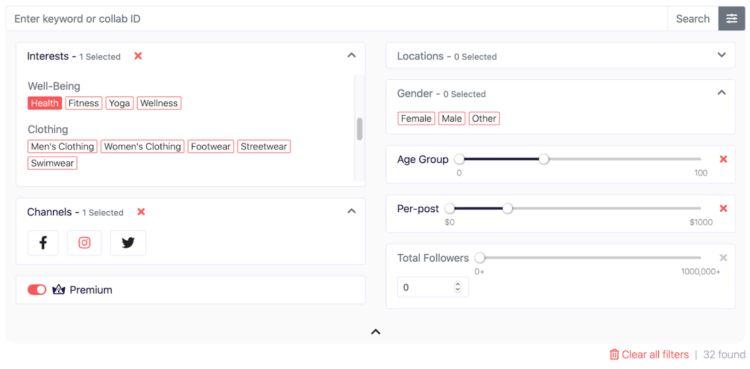 With our platform, you will not have to waste hours finding the right influencer. Search based on niche, age, and other such factors and get connected with real followers.
SIGN UP WITH AFLUENCER TODAY to start your amazing journey with top content creators.