Parenting is a tough job, whether you're new to it or have years of experience. Following the right parenting influencers on social media can help parents get answers to help make their journey of raising children so much easier and way more fun.
Here are the inspiring parenting influencers who share a great wealth of knowledge on raising kids and also work with a variety of top brands.
But first, before I carry on, I'd like to point out two things:
If you're here as a brand looking for influencers to work with, then make sure you click on the links of whichever influencer tickles your fancy. You'll be directed to their Afluencer profile where you'll be able to learn more about them and if they are the right fit for your brand.



Sign up as a Brand to find, reach out, and manage Collabs with top Influencers on our platform!
If you're here as an influencer looking for inspiration or looking for possible brand partnerships, then listen up. We are currently taking on influencer members. Not just in the parenting niche but ANY niche. All you need to do is register with Afluencer.

You'll get access to hundreds of great brands looking to Collab with influencers like you. You will also get your very own profile page and access to our popular APP! Plus we will also feature you in one of our upcoming influencer round-up articles!



Sign up as an Influencer for Brand Collabs, increased exposure, and a featured spot!
Now let's carry on with today's round-up of parenting influencers.

Bringing the best mom life smiles and chuckles to social media straight outta Idaho, USA, is Aubrey Ellison.
Mom of four, Aubrey loves all things health, beauty, fashion, and family, and she loves being an influencer.
In her words, "I believe in the influencer world and think there is so much good that comes from it". We can't help but just love her.
Content
Unforgettable, contagious, light-hearted, and so lovable. Seriously, Aubrey makes mom life look like a fun ride—even in all the craziness. And if you're a mom, all you need in your day is Aubrey showing up on your feed to brighten you up.
It's her cherry personality that will cheer you up through her funny mom life videos like "when your 3-year-old can do it by himself", her cutest milestone updates of her family and even her uplifting monthly giveaways like a recent beauty hamper with a "love ya, mean it" mug for extra sunshine in your day vibes (even if you don't win it, her post still brightens you up).
It's rare to find a personality like Aubrey's that brings so much great energy to her followers through sharing simple, relatable and even quirky experiences of motherhood.
Collab
Aubrey Ellison loves collaborating with brands she believes should be bigger and it's a dream come true for her to promote something she is passionate about.
With her growing micro-influencer profile, Aubrey is a must-collab for brands that are looking to reach her family audience.
---

If there's a must-follow mom-life duo on the internet, it's got to be Jordan and Robin as Jordan Boncquet.
Based in the USA, these two sisters are moms, wives, and best friends.
After moving to the south of California, Jordan and Robin share their life journey with their community and are all about sharing things they love.
Content
With an engagement rate of 2.4% and a fantastic audience of mainly 25 to 35-year-olds, their bubbly lives and vibrant attention-grabbing posts are an instant charm—and quite a whirlwind of excitement as you're snatched into all the wonderful things they share on Instagram.
A few posts in and you may find yourself with an air purifier, appetizers for the big game, facial products, arcade games, online coding subscriptions for the kids, cat food, and an awesome air fryer because they've persuaded you to add-to-cart and simply make your life better.
Lots of FOMO if you miss anything on their page. There's no shortage of great finds and amazing bright mom-life energy.
"Aww, you guys are so adorable.  I want that sweatshirt too!"  We agree!
Jordan and Robin are so magnetizing and such a breath of fresh air on your feed that you'll enjoy following.
Collabs
Family, lifestyle, beauty, fashion, home, and health brands—Jordan and Robin are the sisters to collaborate with for a bright and upbeat campaign.
---

Representing Maryland, USA is Jenna Liu. She's the founder of a national tight-knit community for fun moms and moms-to-be: Sixx Cool Moms. Here you'll also find a network of mom influencers and content creators who are sure to tickle a rib or two.
Content
Calling all moms! Jenna and the community she created are everything many moms out there need in their lives. Here you'll find content on so much. Support. Shout-outs. Mother-in-law jokes. Encouragement. Businesses to support. Hot guys (look out for "hot guy in the wild"), wink! Real talk on all things women and motherhood. Stories. Jokes. Family, fun and SO much more.
On Instagram, Sixx Cool Moms is full of realness. Just everyday women being themselves. You can feel the positivity and support.
Jenna is also a host of a podcast called @BadAskMoms where she and her co-host tackle questions about motherhood, relationships, sexual health, and life. We love Jenna's commitment to her inspiring community of moms.
Collabs
You know this mom has her Collab game on point. She's partnered with various clothing brands, from fitness apparel to shapewear for moms; as well as photography, beauty, children's education, beverage (mama needs her wine), toys, and so much more. She's clearly all about that mom's life. You know what they say, "when mom is happy, everyone is happy".
If you're also all about that parenting mom life, a Collab with our influencer, Jenna is a sure win!
---

Coming to you from Georgia, USA is this lovely mom of three: Traceyann. She has a love for all things beauty, fashion, travel, and lifestyle. But above all, she loves sharing her experiences on motherhood and marriage.
Content
Not only is Traceyann a mom, but a birth and postpartum doula as well! On her Instagram profile, you'll find adorable pics and updates of her kids, as well as tips on motherhood and some personal updates about her own journey. Her family pops up a lot on her feed. It's clear that this is where her passion lies.
As a lover of beauty, this micro-influencer also posts her favorite products and skincare routines. As a busy mom, she prefers to keep things simple coz #aintnobodygottime. Moms out there are sure to relate!
She recently started a blog called Joy of the Johnsons where she has a goal to share content on all that she enjoys while encouraging moms everywhere to stay true to themselves.
Collabs
Traceyann is fairly new to the game but is not shying away from any potential Collabs. On her blog, she's inviting brands to reach out to her to "build something together". And, naturally, over on her Afluencer profile, it's super easy to reach out 🙂
If you're here for fun parenting influencers, then tapping that "Invite to Collab" button will be the best thing you do today!
---

From Washington, USA, Sydney Eacret is a lovely single mom and an authentic nano-influencer that shares sweet glimpses of heart-warming mom-and-daughter moments.
Content
If there's anything that stands out about Sydney's content, it's got to be her genuine expression of who she is and what she loves.
And her treasured baby girl is a beautiful part of what she shares on her Instagram profile.  From classic holiday photos, and baby milestone updates, to adorable moments that will make you go "awww" post after post—you can't help but fall in love with Sydney's world through her lens.
Sydney also has a particular love for the outdoors—sharing soulful hiking and sweet berry-picking experiences with her baby girl.
Sun, nature, baby coos, and all the things that will warm your heart as you watch Sydney's motherhood journey is what you can expect to consume on her feed.
And it's no surprise that she expresses some soul in her captions too.
"We needed time to unwind and unplug from everything! I forgot how much happiness and peace nature brings me and I can't wait to get out and be more active with my little girl."
Collabs
Sydney is a sweet-natured nano-influencer that would make the perfect match for baby, lifestyle, parenting, outdoor, and fitness brands.
---

Based in Florida, Taylor Franklin is a buzzing mom with a straight-to-the-point approach to sharing her family lifestyle highlights while hooking parents up with some pretty cool finds.
You know, the random everyday mom life stuff but with a sprinkle of "OMG I need that in my life".
Add home and travel content and Taylor's your new mom BF on your feed.
Content
Her cute little relatable stories about her children seamlessly flow into fantastic product promos of stuff for parents.
"I swear this boy could read all day. He loves to grab as many books off the shelf as possible and make up stories based on the pictures. You can usually find him hiding in my room or behind the couch flipping through all the colorful pages".— that then flows into a children's book ad that her followers adore in the comments.
From adorable portraits of her children (because a mom can't help but share the "aww so cute" moments), home remodeling projects (of course), must-have granola smoothie bowl on the go (that's how we roll), to really great mom finds like super cute frog knitted hats, epic toys, sunscreen, teeth whitening, and all-natural skincare (because all this stuff is pretty important—right?).
Oh, and then you've got to love it when she drops a funky manicure because she's gotta show off a lovely piece of jewelry (that you'll love, too!).
Did I mention that Taylor frequently treats her followers with fun competitions?  There really is so much to love about her.
Collabs
Taylor is an amazing mid-tier influencer that will rock promos for family, lifestyle, and travel brands.
---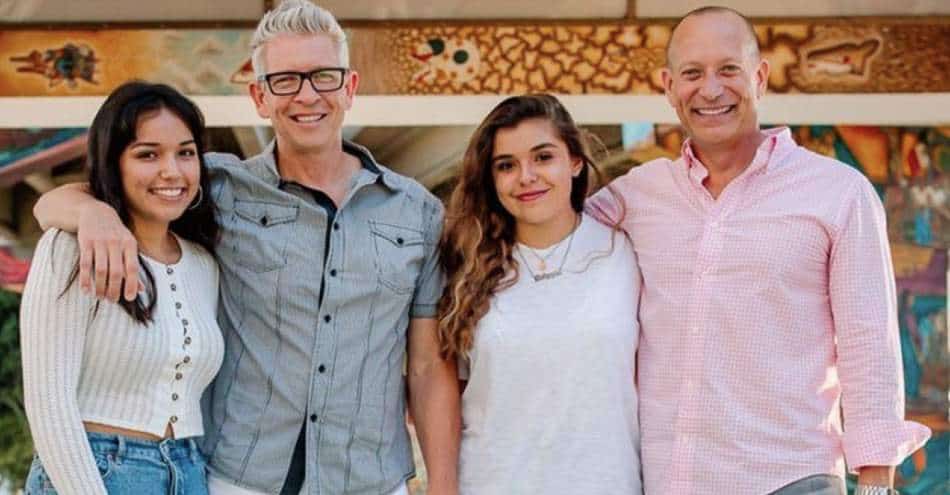 We can't talk about parenting influencers without mentioning 2 Dads with Baggage. They are an LGBTQ family travel blog that covers everything related to parenting including finding a connection with your children, traveling together, and having fun.
While it is a great platform, we must mention that it might not be all that suitable for new parents as it caters to parents with slightly older children.
The 2Dads family consists of:
Jonathan Bailey
Jon loves to explore faraway places and has a great interest in cooking. He loves to share his family recipes.
Triton Klugh
Triton enjoys eating out and is into fashion. He often shares fashion tips on his blog.
Sophia Bailey-Klugh
Sophia loves shopping, movies, and entertainment.
Ava Bailey-Klugh
Ava is into movies, fashion, and cuddly animals.
The family caught the limelight when Sophia, aged 10, wrote a letter to former US President, Barack Obama. The letter got media attention and the family went on to meet some popular people.
---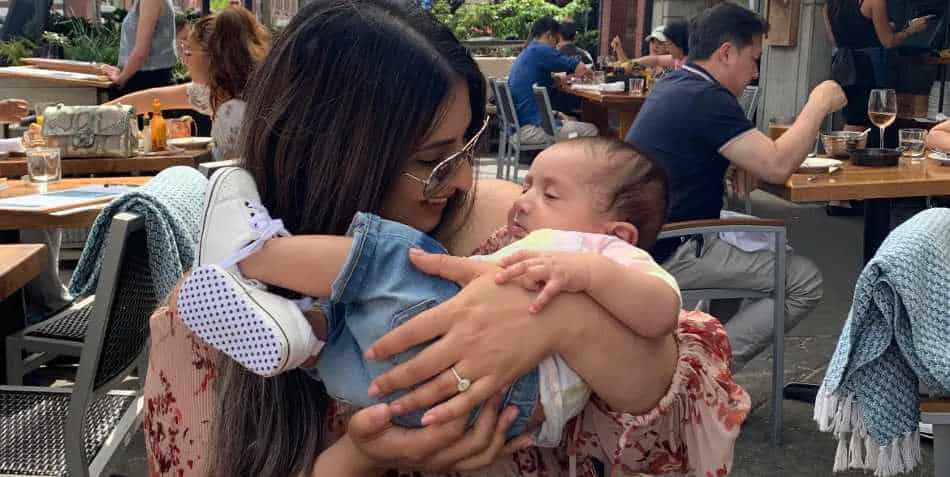 Dhillon, who became a mother in 2019, and is happily married, runs her blog Milan's Mama where she shares her experiences, advice, recommendations, and ideas.
The Canadian mom is working to strengthen her social media presence but mainly concentrates on her blog which also has a Shop section.
Her posts are humorous and full of life. In addition to parenting tips, you will find articles on travel, cooking, and hobbies on the platform.
---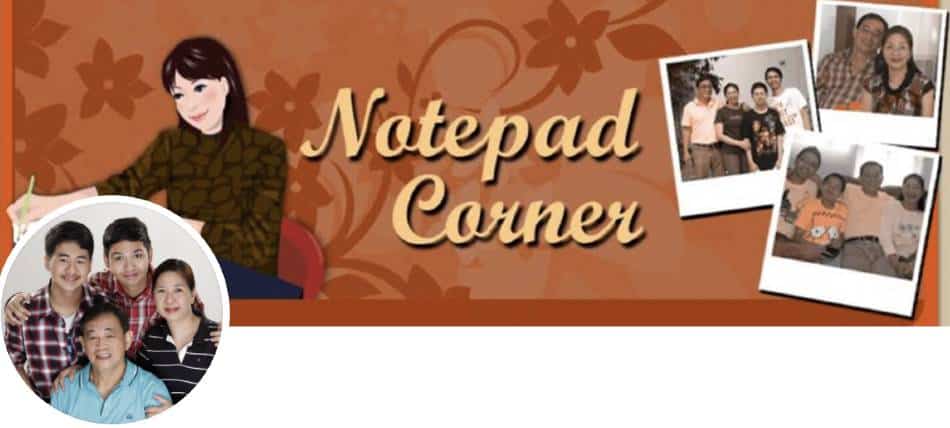 Joy is a content writer, entrepreneur, social media marketer, baker, and bookworm. And above all, she's a mother to two boys, who have greatly helped shape her personality.
Joy works with all kinds of brands as she's good at creating her own content, especially written materials. She covers press releases, product reviews, and other such pieces.
She shares her personal experiences on her blog Notepad Corner; however, she also operates several other blogs and contributes to a number of platforms.
If you are serious about improving your SEO ranking then she can be your go-to person.
---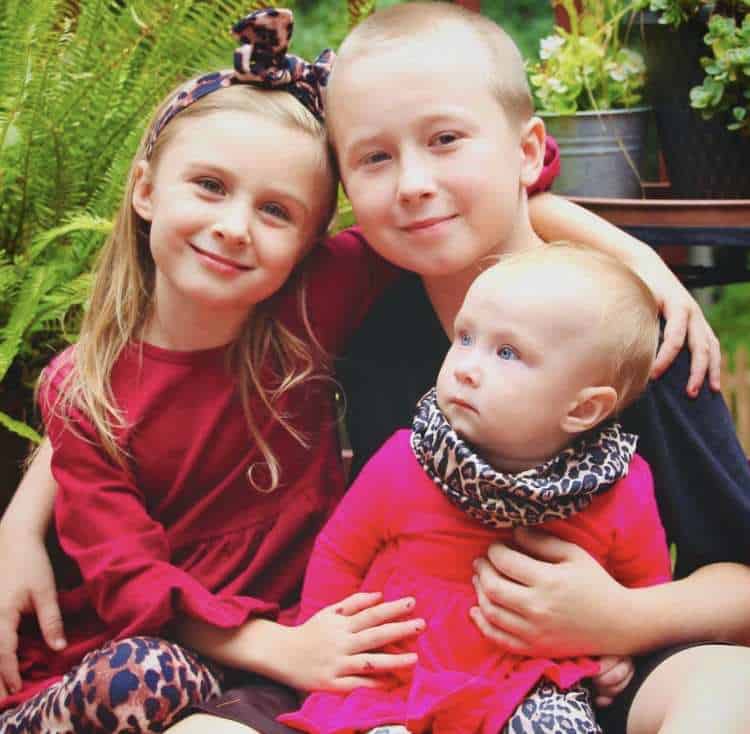 Heather is the name behind the Miss Frugal Mommy blog. However, she also concentrates on social media and has more than 5,000 Instagram followers.
Consider following her if you are interested in tips on how to save money as a parent. Many parents find it financially difficult to make ends meet.
She has three kids and years of experience that she shares in the form of blogs. She works with different brands and can be seen posting reviews and detailed guides.
---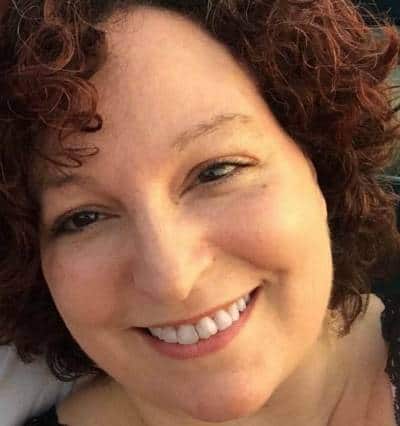 Alaina identifies as a lifestyle blogger but you will also find some great parenting tips on her blog, Bullock's Buzz.
She lives with her husband, stepson, and three cats, in Birmingham. The Alabama mom enjoys the outdoors, cooking, and reading. She's also into gardening and animal welfare.
She's quite a well-known name on Pinterest with close to 1 million monthly viewers. Brands interested in finding a foothold on the photo-sharing site can work with her.
Bullock has a degree in Early Childhood Education and she worked as a full-time teacher.
She uploads new content on a regular basis in the form of tips, fun ideas, and opinions on products. She also hosts giveaways and is known for partnering with different brands.
So if you're looking for parenting influencers who pretty much reps the very definition, then Alaina creator to partner with.
---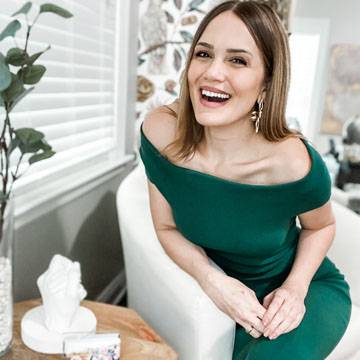 Nicole is a single mom, blogger, and entrepreneur. Also a Ph.D. student, Nicole is one of the most reliable parenting influencers and can help parents find ways to handle children. In fact, Yahoo called her one of the most inspiring influencers.
She works as a business consultant and spends a large part of her day with her children.
Nicole runs her own blog, City Chic Living, where she shares parenting tips, health ideas, travel suggestions, and home decor inspiration. She has more than 85,000 Instagram followers and a small e-commerce store.
Nicole works with all sorts of brands and offers various packages through her site including product images, blog posts, travel, product reviews, and even TV commercials. Moreover, brands can even hire her for a personal appearance.
---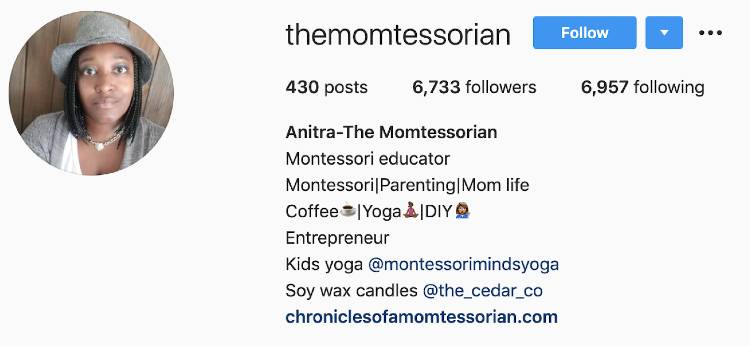 Jackson is a mom, small business owner, and educator. She has around 7,000 Insta followers and an engagement rate of 2.8 percent.
She collaborates with a lot of brands and often posts reviews, overviews, and sponsored photos. Since she's a Montessori educator, she's usually followed by new parents interested in finding ways to educate young kids.
In addition to this, she's also making kids' yoga popular. She caters to kids between the ages of 2 and 12 and is certified by Cosmic Kids Yoga.
Certainly a great choice for brands looking to work with parenting influencers.
---

The popular Instagram page Bringing Up Babe has amassed more than 169,000 followers.
The family page is dedicated to their everyday life as parents. The couple shares gorgeous photos and videos of themselves and their adorable 4-year-old daughter, Babe.
These influencers have received immense praise due to their unique parenting methods. You will find parenting tips, product recommendations, and special DIY projects for kids.
---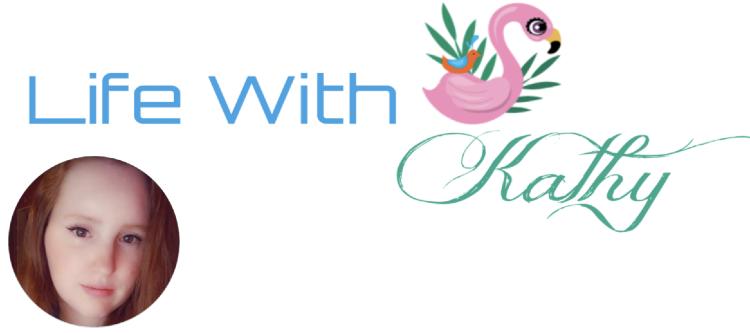 Kathy, 27, is a full-time mother to two daughters, 5 and 7, and has been married for seven years. She enjoys writing which certainly shows in her blog where she started to share her experiences with others and fulfill her passion for writing.
Unlike other parenting influencers, she doesn't concentrate on a single niche and identifies as a lifestyle blogger. You will find everything on her social media pages and blog, Life With Kathy. Such as reviews, traveling and parenting tips, lifestyle ideas, giveaways, recipes, and crafts.
She believes in posting honest reviews and only works with brands that she truly likes.
---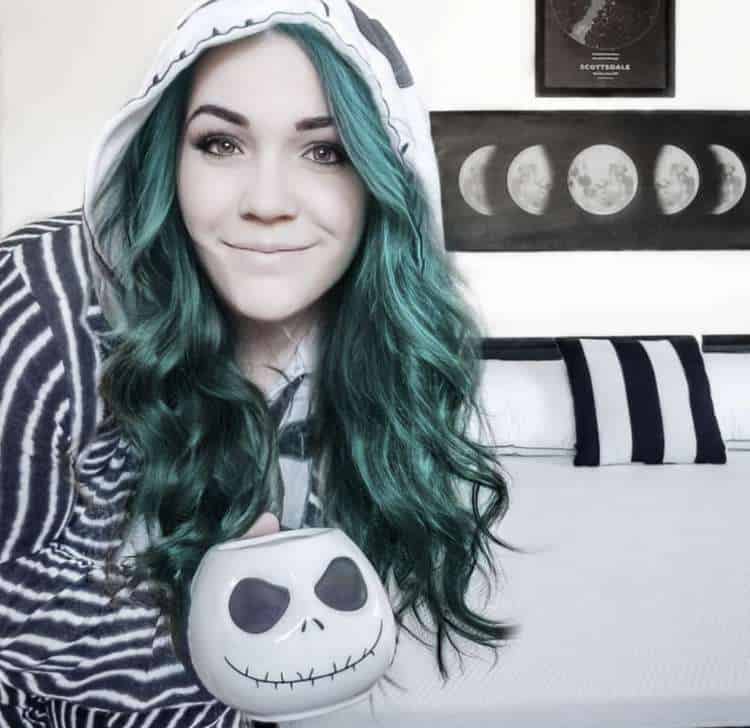 Based in Basin, Arizona, Kelsey is a lifestyle and parenting influencer with around 45,000 Instagram followers.
A mother of four, Kelsey's motto is to spread love. You will find a variety of inspiring posts on her social media that include product reviews, ideas for DIY projects for kids, and also some beautiful photos of her children.
She believes that mothers shouldn't stop taking care of their health and beauty and has joined hands with a bunch of brands that cater to moms.
---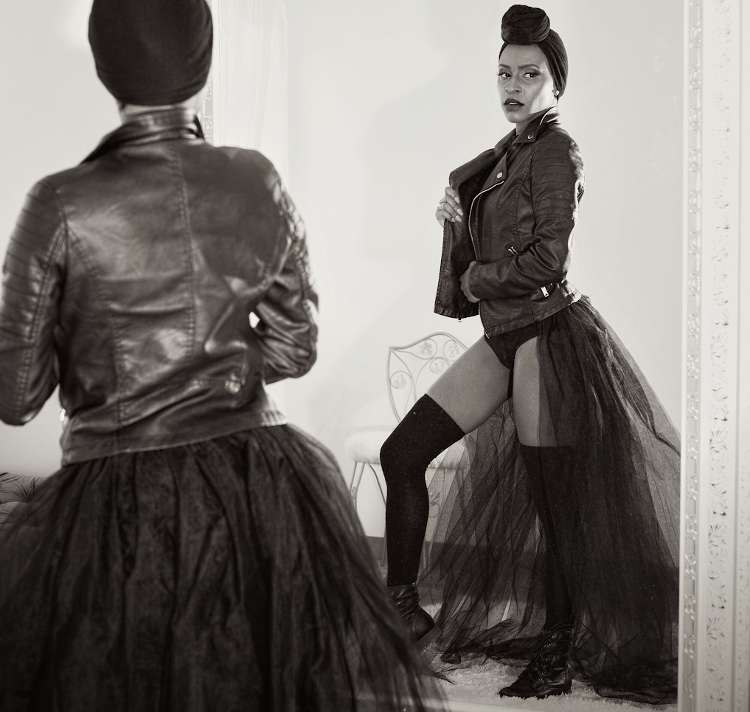 Lee is an activist and millennial mom working hard to spread the idea of sex positivity. She mainly concentrates on her website, Lavynder Lee Co.; however, you will also find her on social media platforms.
You will find a variety of posts on her Instagram such as pictures of her children, her motherhood journey, confidence-boosting images, and motivational quotes.
She is known for her bold avatar and enthusiasm. She also works with different beauty brands, lifestyle businesses, and fashion labels.
---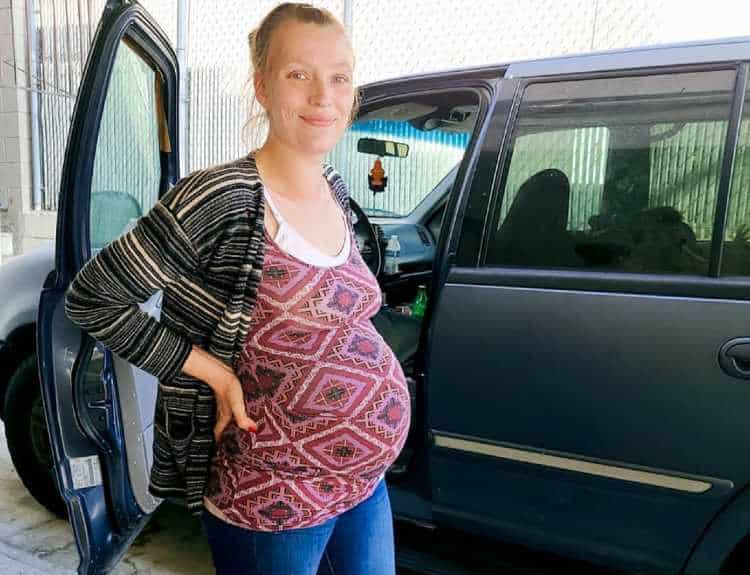 Whether you're looking for a parenting influencer for collaboration or tips, Nadia's got you covered. This California-based wife and mom shares some great tips, stories, and suggestions with her 35,000 Instagram followers.
We must, however, mention that despite her location, Nadia seems to be more popular in European countries and about 90 percent of her followers are from Denmark, where she spent several years of her life.
Nadia loves to share the adventures and joys of motherhood and help other parents find answers to their parenting questions.
---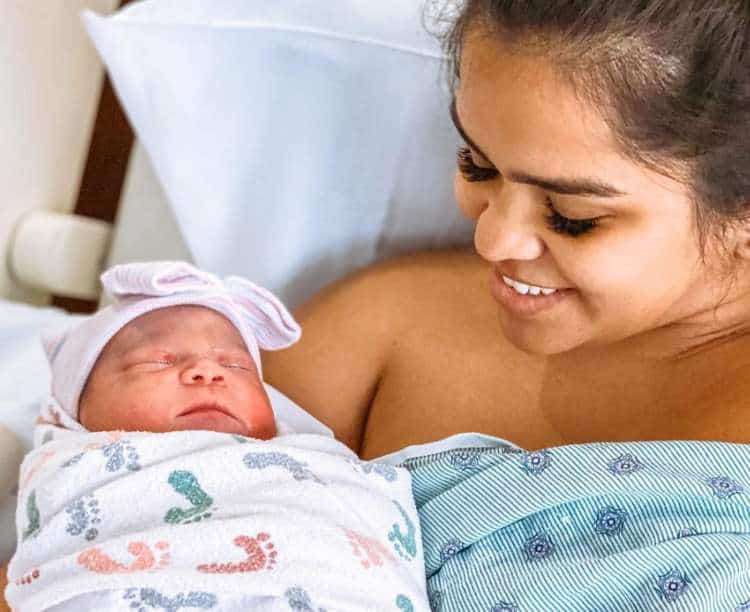 It's not very often that you come across a parenting influencer with real-life teaching experience. Priscilla, however, fits the bill as she's not just a wife or a mommy but also a teacher and a cheer coach.
This Texas mom has a huge following of over 198,000 on Instagram who enjoy her thoughtful posts on education, motherhood, and the challenges parents have to face.
She actively engages with her followers and is especially known for her detailed and honest reviews.
---
Louise Pentland – Best Parenting Vlogger in the UK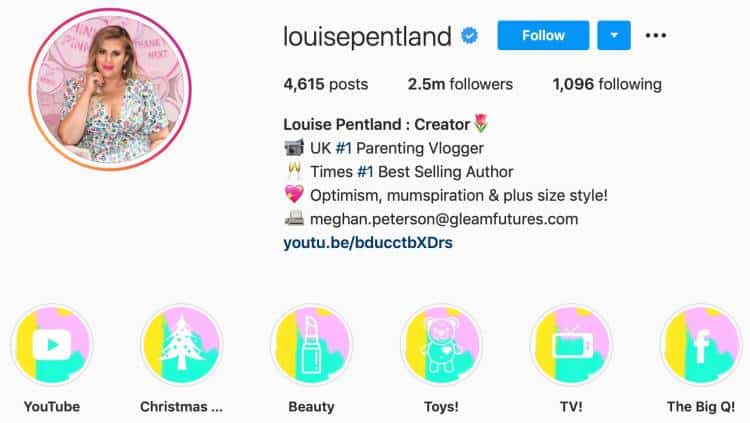 If you search for the best or most popular parenting influencers, you will definitely come across Louise Pentland. A published author who is considered the best parenting Vlogger in the UK.
She enjoys more than 2.5 million followers who actively comment on her posts. The social media star often talks about body positivity and has worked with all kinds of brands including fashion labels and publishers of storybooks.
She's equally popular on YouTube, where she has more than 2.31 million followers. You will see all kinds of posts on her social media handles including reviews, tours, tips, and Q&A sessions.
---
Tom Riles – Fun Dad Ready To Rock Your Social Feed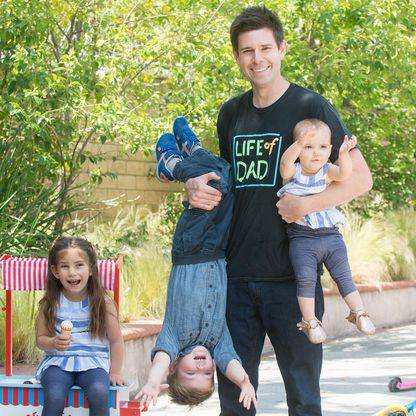 Last but not least, is an influencer dad with parenting memes to inspire and entertain for days!
Riley's more popular as the warm-up act for The Ellen DeGeneres Show; however, behind the scenes he's been working on his page, The Life of Dad, which he started in 2010.
His social media page has more than 277,000 followers where he shares memes related to parenthood and some cool tips. If you're looking for some relatable posts, then he's your go-to guy.
Concluding Our Parenting Influencers List
Want to get in touch with these and other parenting influencers? OR perhaps instead you're looking for influencers from the realms of other niches to sponsor your brand, products, or services? Then you need to SIGN UP WITH AFLUENCER today so you can get INSTANT ACCESS to our platform where you'll find thousands of influencers in different niches.