In this roundup, we're headed to the world of beauty micro influencers. No complex makeup tutorials here or skin-deep fakeness. Just good old honesty, relatability, tips, tricks, some well-placed humor, and micro influencers ready for more Collabs (yup, they've already gotten started)!
Ready to get your skin sorted and your face beat? Let's go!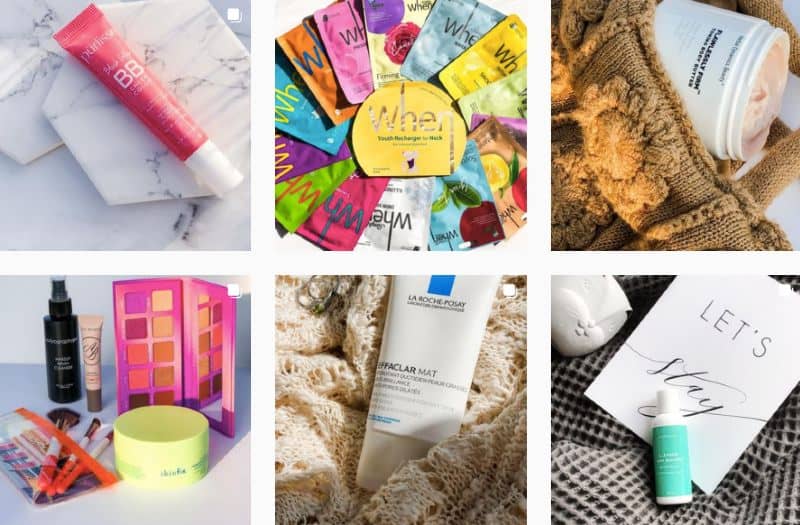 From the USA is Andrea. She's a beauty enthusiast with over 47.2k followers. She's well on her way to macro influencer status, so we thought we'd catch this beauty micro influencer before she hits the big time 🙂
Content
Beauty products upon beauty products. When the term 'beauty influencer' comes to mind, this is largely what we expect to see on their Instagram feed and Andrea is delivering. As a woman with sensitive skin, she is very familiar with the struggles that come with it. She is sure to have all her followers covered with solutions to sensitive skin problems.
We love that she gives A LOT of information on the products she features, and if she's tried it herself she then gives honest reviews to help her followers make the right choices. No wonder she's on her way to superstardom… she's super authentic. A Collab here could lead your brand to superstardom too.
---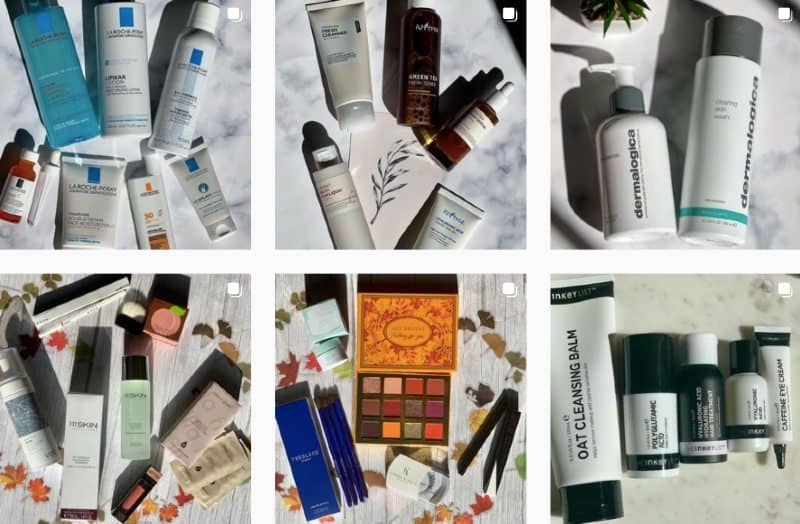 Representing North Carolina and Brazil is Leticia Breeden. She's a boy-mom with a passion for all things beauty and loves sharing skin solutions with her followers.
Content
She's another beauty micro influencer focusing solely on makeup and skincare content end featuring products she knows to be good. Her content is high quality and well-received by her growing following of 19.7k. She's definitely doing something right because she's got a super enviable engagement rate of 6.7%… What?!
Know how sometimes it seems like celebrities have found the Fountain of Youth? Well, judging by her own skin, we think following Leticia's advice can only lead to youthful-looking skin. We also think that a Collab with Leticia can only lead to success. She's already partnered with so many brands in beauty – don't miss out!
---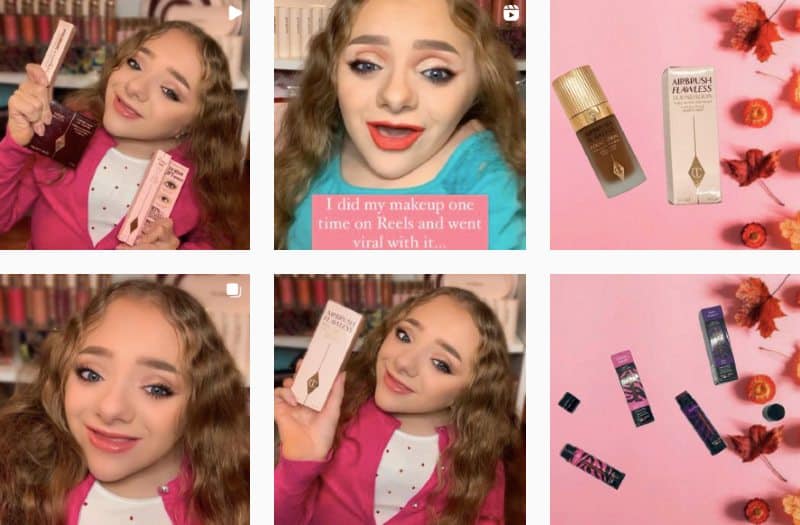 There's nothing like busting through obstacles and finding your passion. Meet Kelsey from Pennsylvania USA. She was born with a rare bone disease which has caused many limitations throughout her life, but once she discovered the world of makeup where limitations do not exist she found her passion.
Content
And we're glad she decided to share it with the world. Kelsey does a great job of sharing different makeup looks combined with makeup and skincare products. There's an awesome flow to her feed which is aesthetically pleasing. She also throws in some videos to switch it up a bit. Her captions are always detailed and her personality is infectious. There's certainly never a dull moment!
This beauty micro influencer has partnered with several brands in beauty and we get a feeling that's not going to stop anytime soon.
---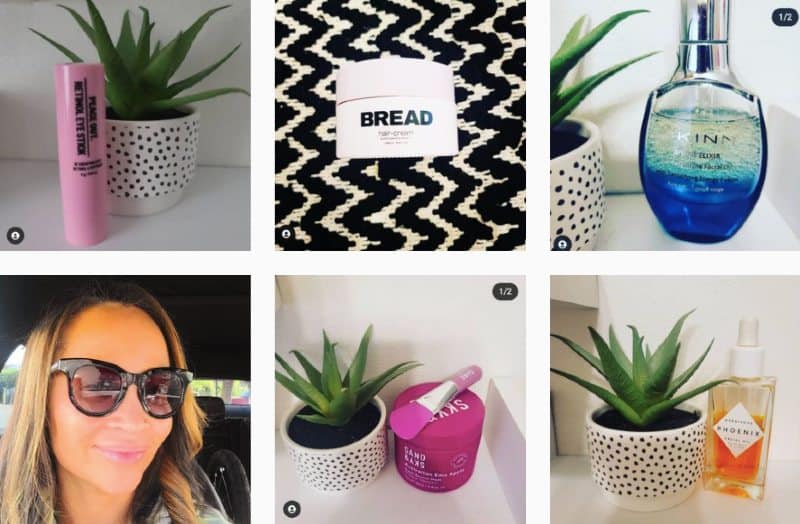 Representing Georgia, USA is Berkeley. She loves all things beauty and fashion-related and is a self-proclaimed skincare enthusiast.
Content
Over on @sacredskinbody, this beauty micro influencer shares a good range of content on both skincare and makeup products. Her posts are generally short, sweet, and to the point, giving the review you need.
"Currently in rotation and have noticeable results."
"Gives my skin that bounce back!"
"Lightweight and packs a huge hydration punch."
"This gives me the perfect amount of coverage."
What more do you need to hear?
Berkeley also throws in some adorable pics of her son, some hilarious videos, nail inspo, and some style tips. If you're a brand looking to Collab with wholesome beauty micro influencers, then Berkeley should definitely be on your radar.
---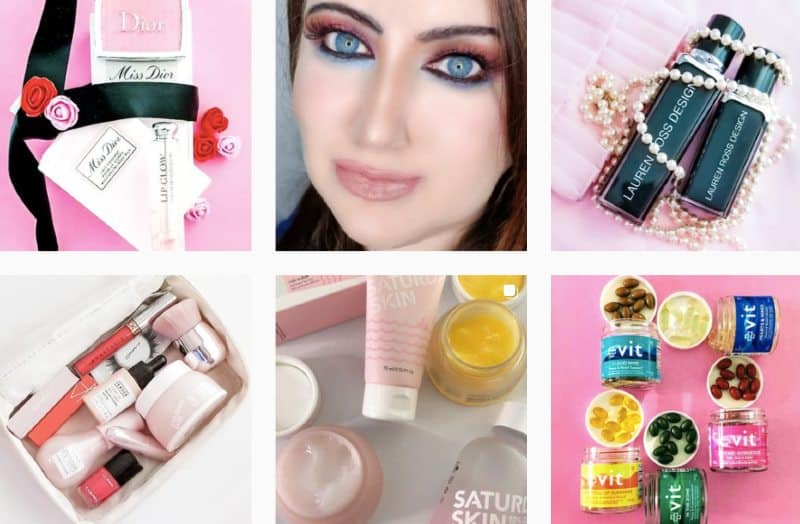 Representing Maryland, USA is Susan. She's a makeup and skincare-loving Biologist. Her knowledge in this sector helps provide insight into the ingredients in beauty products which all 34.2k of her Instagram followers appreciate… we know we do!
Content
Susan makes it very clear that she's not only sharing beauty content to help her followers find the best products for themselves but at the best price too (thanks Susan)! Delivering on her promise, this micro influencer frequently gives discount codes to high-end beauty products 🙂
She gives excellent, honest product reviews. We really get the sense that she's genuinely focused on recommending only the best.
Her portfolio of brand partnerships is quite long and she keeps them coming. So don't miss out on a chance to wow Susan's followers!
---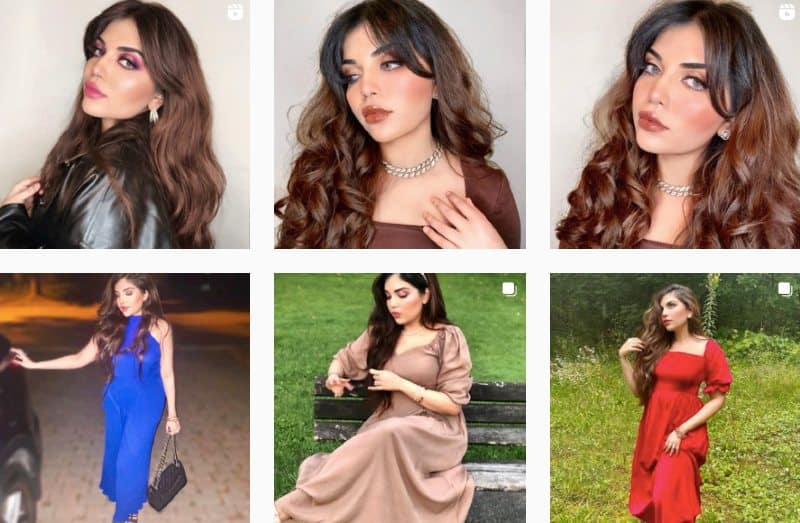 Based in Toronto, Canada Mahnoor has a passion for beauty and fashion.
Content
There's something about Mahnoor. Maybe it's her… swag? Her ability to inject positivity into her posts? Her gorgeous makeup looks and undeniably awesome sense of style? We get a feeling it's all the above and so much more. Whatever it is, it's working because this beauty micro influencer has an engagement rate of 6.4%.
Let's take a look at some of her followers' comments:
"Wow your hair, makeup and outfit is stunning!!"
"Love this whole look ma"
"Eye makeup (lit emoji)"
"OMG this is everything"
We love Mahnoor's ability to be real while looking like she's living her best life. Hit Mahnoor up for a Collab that's sure to be swaggy and real!
---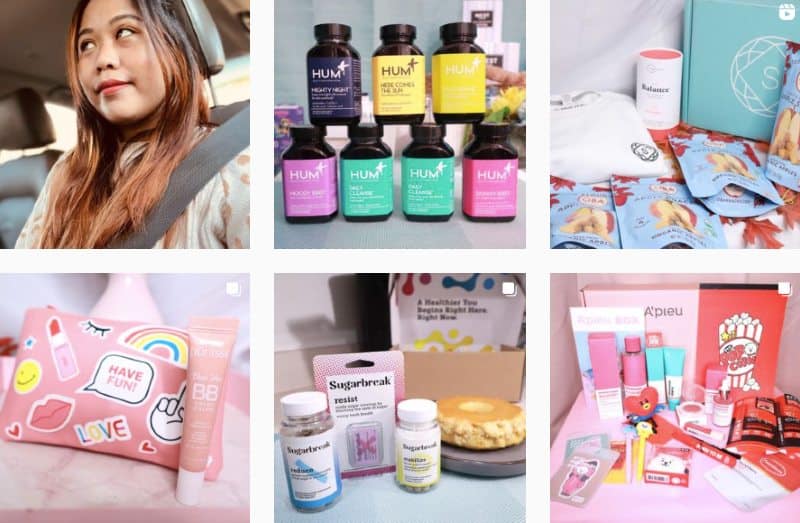 Out of Florida, USA is content creator Marionette and she's obsessed with all things beauty… and fashion… and lifestyle.
Content
First thing that hits us is how fun her Instagram page looks! Marionette rarely features anything with boring packaging LOL. She's got everything from makeup to skincare, beauty-related supplements to nail inspo, fashion to hair, candles to vacuums. All that said, her focus is definitely beauty.
She gives honest product reviews, shares some inspirational captions, and also gives great tips. Her 11.4k Instagram followers love her content – she's got an engagement rate of 6.3%.
If you're a beauty brand that would love to tap into this fun micro influencer who is bursting with positivity and really engaging her audience, then hit her up for a Collab. Oh, and fun product packaging is encouraged 🙂
---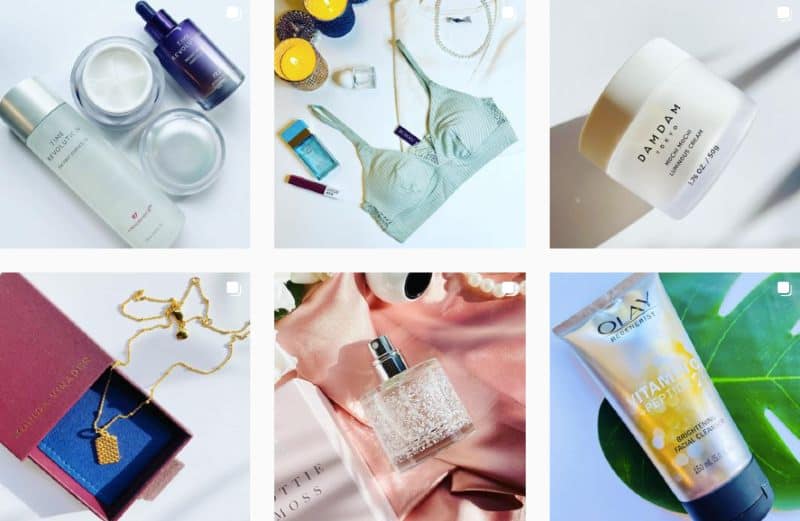 Also hailing from Florida is Poonam. She's a beauty blogger and micro influencer with an interest in fashion and a dedication to sharing content on these passions.
Content
Clean. Unique. Diverse. That's the vibe over on Poonam's page. And I have to say, it's very inviting. Must be why she's got a following of over 15.6k followers and an outstanding engagement rate of 10.7%. If you're a brand looking to partner with an influencer who is really pulling her audience in, then Poonam should be top of your list.
She covers everything. From the basics – cleansers, body wash, perfume, and so on. Also, eye compresses, hair protectors, and many more beauty products.
Poonam does a great job of breaking down the benefits of the products she features so her followers are not left in doubt as to what they may end up purchasing. What can we say? Poonam is thorough and we love it.
---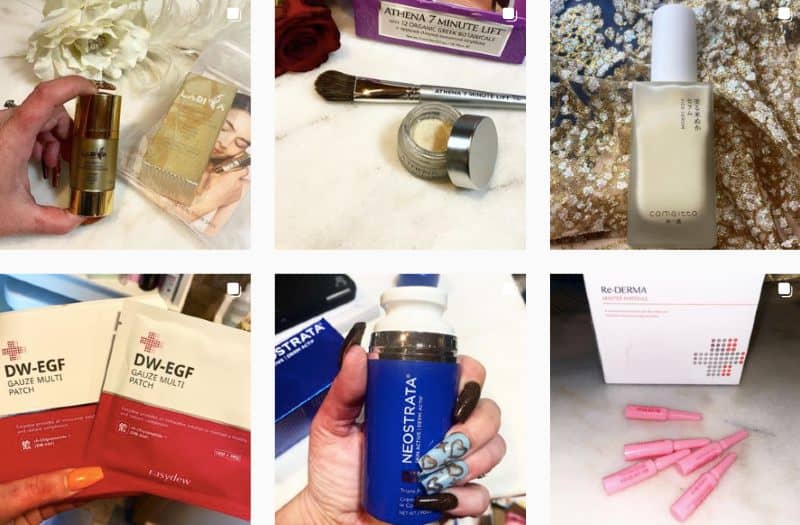 Meet Shalyn. She's reppin' Pennsylvania and she absolutely loves being a beauty influencer. Shout it from the rooftops, Shalyn! We love such passion 🙂
Content
Have you ever wanted to try out a new product but were too scared to do so? Well, here's Shalyn to save the day. She loves trying out new beauty products – from skincare to makeup and anything beauty-related. Her captions are thought out, well-written, and broken down into sections, generally concluding with her thoughts or opinion on the product.
She's got a heap of skincare partnerships under her belt – this girl is taking the influencer life seriously! If you're looking for beauty micro influencers who not only have a passion for their chosen interest but are dedicated to the influencer hustle, Shalyn should be your top pick.
---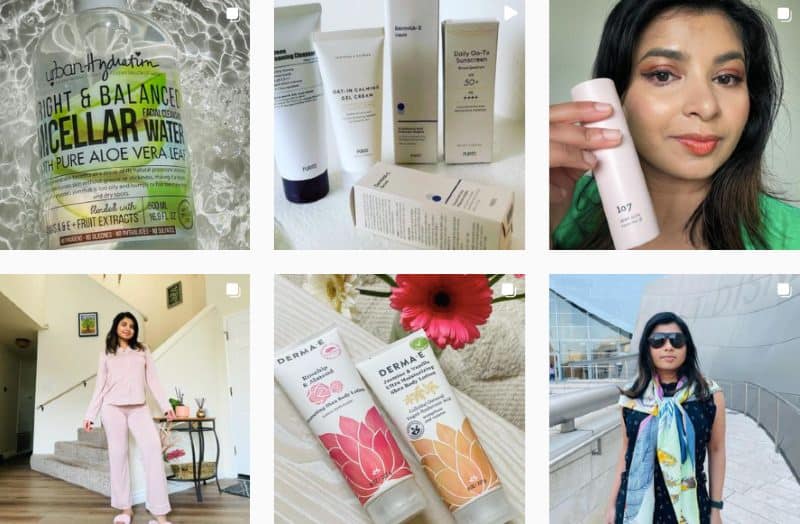 Based in California, USA, Sherihan is a beauty micro influencer and blogger who loves travel and fashion as well. Whether she's traveling or rocking cute outfits, skincare is an essential practice she takes with her no matter what she's doing.
Content
An "essential practice." Couldn't have said it better myself! We're getting real relatability vibes from Sherihan… I feel like she's a good friend whose advice I would listen to LOL! Which is what brands are looking for in micro influencers, right? And with a fantastic engagement rate of 4.5%, I can't be the only one interested in what Sherihan has to say.
Not only does she simply feature products, but she also demonstrates how to use them as well. Which helps those watching not feel like total idiots when trying out new products 🙂
She's Collab'd with brands in skincare and even tech and isn't stopping anytime soon!
---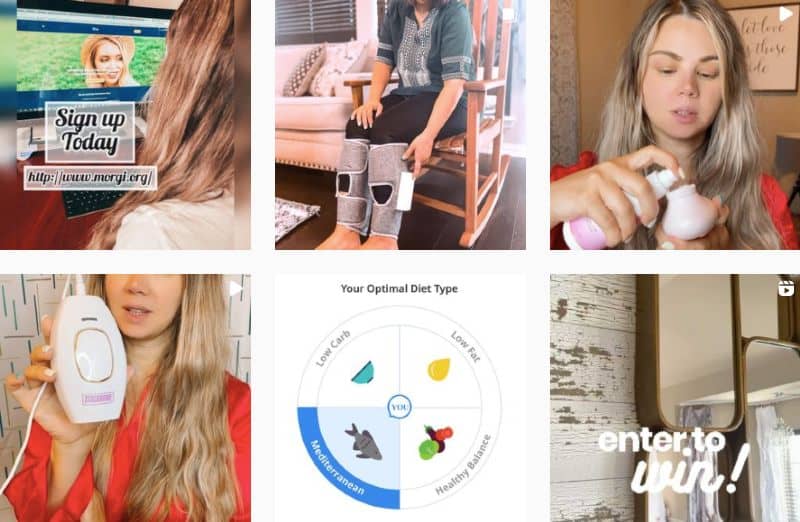 Lina from Texas, USA is a beauty micro influencer who feels that if she's going to be influencing people, she should do it responsibly. Her goal is to get the best brands and products to people who really need them – win win!
Content
Lina features a lot of helpful beauty content – from product features to answering FAQs from her followers and even some tutorials. We love an influencer who covers many bases! Thanks to her many brand partnerships, all 44.3k+ of her followers are privy to awesome discount codes.
She's really following through on her desire to be a responsible influencer. If Lina sounds like the perfect match, then go ahead and invite her for a Collab!
---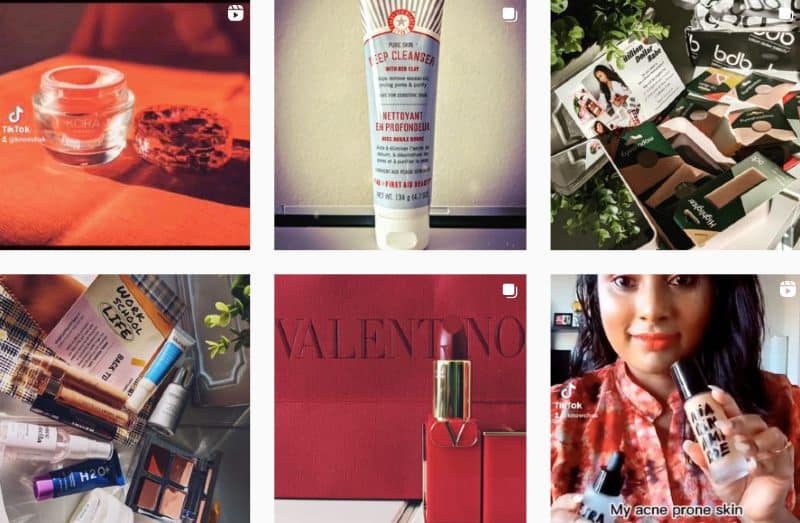 Based in California, Sohini has a passion for all things beauty and loves giving honest product reviews.
Content
Her followers must appreciate her honesty because her engagement rate is sitting at a whopping 7.4%. When giving her reviews, Sohini is sure to provide product details, which type of skin the product is best for, and how and when she uses it herself. All these helpful tips are what sets Sohini apart. She makes skincare easy to practice.
Let's take a quick look at her comments section:

"Sounds very good will check it out, thanks."
"Love this brand in every way."
"So many goodies to try."
"Oh yay love a clean product. Takes the worry away."
Honest reviews and appreciative followers. Gotta love it.
---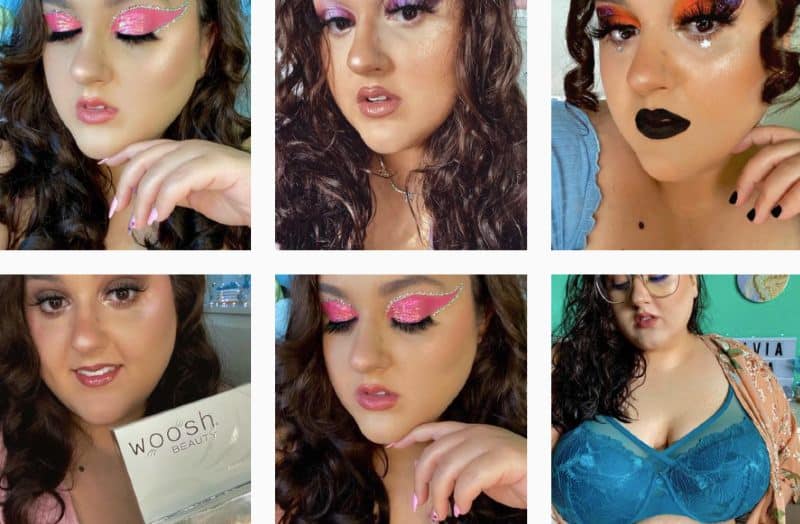 Ontario, Canada is being represented by Sylvia. She loves sharing beauty content and will only work with brands that share her beliefs. Way to go, Sylvia!
Content
You know what they say… the eyes are the window to the soul. So why not make that window as beautiful as possible LOL! Over on Sylvia's page, it's all about the bold eye. Go big or go home!
This certified makeup artist also shares some creative looks (scroll through to see her as the Grinch), some skincare routines, featured products, and accompanying reviews. All real – All bold – All Sylvia. And we love it.
If you're looking for micro influencers at the top of their beauty game, then you need to hit her up for a Collab. You won't regret it!
---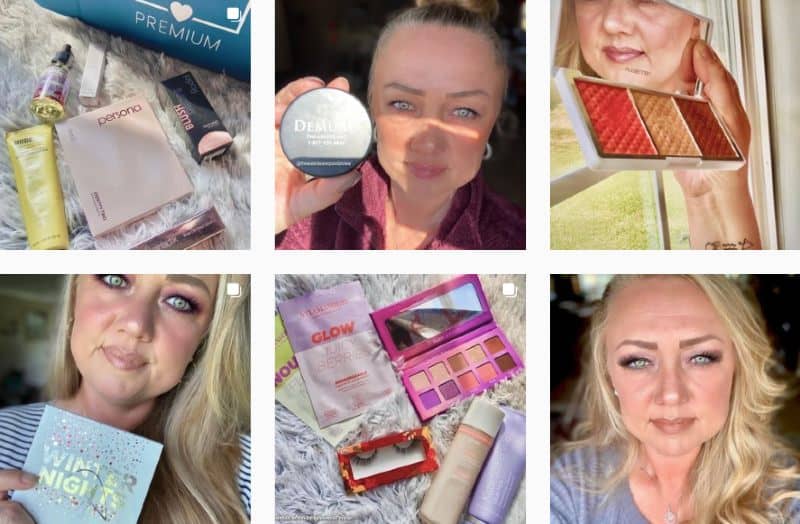 Representing Arkansas, USA is Tonie. She's a mom. She's "a lot hippie, a little hood." 🙂 She's in her 40's and has a desire to discover products that naturally nourish and empower both body and soul. Yaassss, Tonie!
Content
Again, relatability vibes are strong with this micro influencer. Whether she's posting product features or shedding some light on her life, her personality and intentions shine through her captions. She's also got a great sense of humor, posting more relatable content such as life in your 40's.
Tonie brings her Tonie-ness to the world of beauty micro influencers and we gotta say, we absolutely love her!
---
What a roundup! I think we can all agree that these beauty micro influencers have more going for them than beauty and awesome skin! They're 100% relatable, genuinely want to provide helpful content, and are killing the whole keep-your-followers-engaged game. Want to capitalize on that? Then reach out for a Collab!