These collaboration opportunities for influencers with top photography brands are going to make your day.
From the big universe of Sony Alpha. A super awesome AI photo editor. Pre-owned photography gear. Fab mobile photography. Travel adventures across Europe. Inspiring outdoor apparel. And cool custom-branded products.
Here are the Photography Brands with Collab opportunities that are waiting for photographer influencers like you:
Ready to get those applications snapping?

As a photographer influencer, it's pretty awesome to get opportunities to collab with a brand that complements what you do. And likewise, you compliment them too. Printful is one such brand that not only will be useful to you but to your customers and even followers, too. With Printful you can make your custom-branded merch wishes come true. From jewelry, hoodies, tanks, joggers, blankets, laptop cases, stickers, and bags to a collection of home decor products.
Influencer Application
Influencers with a passion for photography – this could be your next easy-to-work-with brand collaboration opportunity.
Spread the word with 2-4 promotional posts per month and you could earn special discounts, free product bundles, and more. You'll also be featured on Printful's social media profiles which is super coverage for you, too.
---
Sony Alpha Universe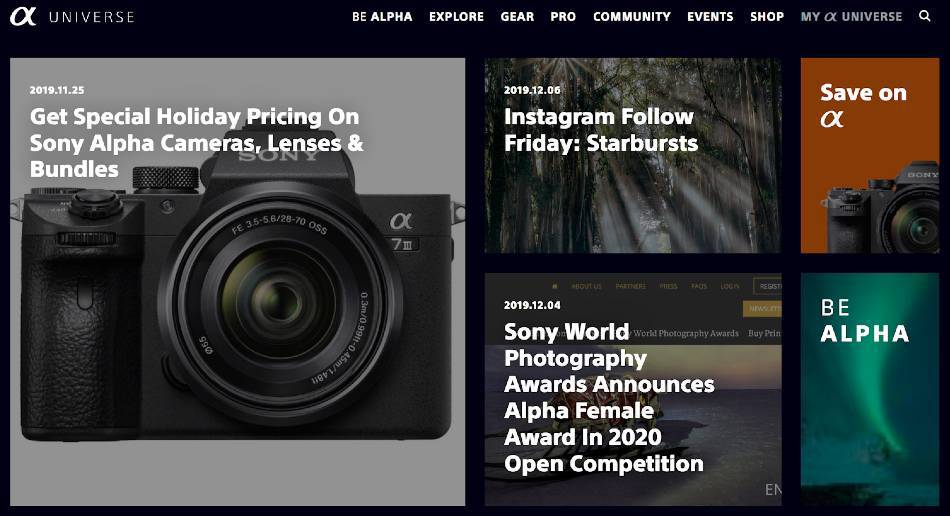 The universe of creators. The place where the color of your dreams comes alive. Where you'll find the inspo and tech possibilities to create your realities. The Sony Alpha Universe is where it's all happening for enthusiasts of the next-gen of fast-performing mirrorless cameras. Sony Alpha Universe is the universe of the photography future. Because it's where professional image quality, fast performance, and advanced features are possible on a mirrorless body.
The world couldn't be more ready for this innovation.
Influencer Application
Professional photographer influencers, how about a collab opportunity with Sony where you'll join a community of the finest creators in the industry?
Photographers and videographers with influence, you most certainly need to check this out.
In your application, let them know about your style, gear, social media links, and metrics. Impress them with why you're interested in joining.
Could you be one of their Global Imaging Ambassadors?
---
Skylum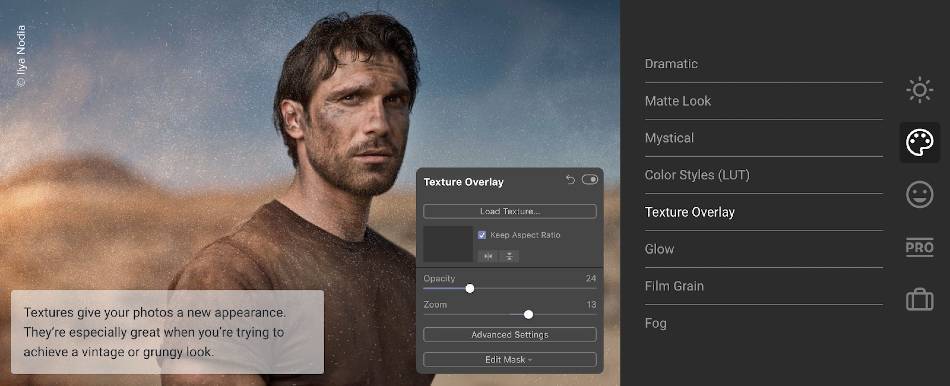 Being a good photographer also means you have superpowers. Because not only do you need to take pro-level photos but you also must have brilliant editing skills. Many photographers enjoy capturing more than anything else. Editing isn't fun for everyone. Especially when you're using complex photo editing applications. But not when you have Luminar from Skylum.
From sky replacement, AI skin enhancer, smart contrast, and noise removal, add sun rays, and erase any unwanted details in your photos – in a matter of easy clicks, with the photo editing app Luminar.
This is the full deal for photographers that want to deliver amazing photos while cutting down on time and complication.
Influencer Application
For professional and amateur-level photographers, Skylum is looking for ambassadors.
As a Skylum Ambassador, you'll be sharing tips and marketing campaigns online and you'll also be representing this photography brand at events.
You'll earn a commission on referrals, get access to updates as well as get your content featured on their social media channels.
If you pass their application process, then you'll become a Certified Luminar Instructor.
---
KEH Camera

It doesn't take long before you realize that your photography passion will cost you arms and legs. Selling your organs for gear may have even crossed your mind. I don't blame you. But not if getting used gear from KEH Camera is the next best thing. From digital cameras, and film cameras to video cameras and lenses. Whether you're hunting for the latest photography equipment or good old vintage gear, KEH Camera will hook you up with awesome savings (up to 40% off retail prices) when you shop for their pre-owned products.
Influencer Application
Are you a photographer that would love to spread the word about KEH Camera?
As an influencer, you'll earn fantastic discounts when you promote KEH Camera's photography platform.
Send them your media kit, website and portfolio links, and social media links, then let them know what brands you've previously promoted.
---
Moment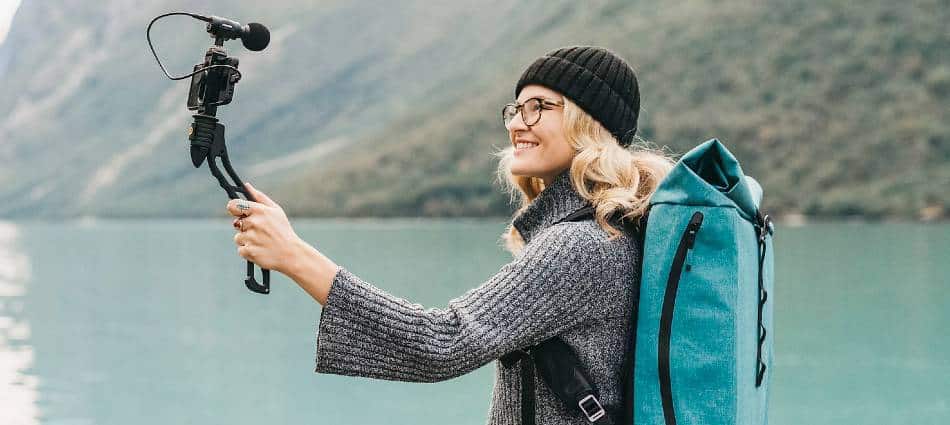 Would you ever have imagined that your photography and videography goals could just be a mobile phone away? Well, it's thanks to sites like Moment that you discover the endless possibilities of mobile photography. From quality audio to a collection of top lenses, all for your phone. And of course gimbals for those sleek cinematic video scenes.
The vlogging superset is an awesome kit for aspiring social media stars.
Influencer Application
Speaking of social media stars, would you like the opportunity to earn a commission of 10% on sales while you share the love for Moment with your photography followers?
Photographer influencers also get a discount of 10% on their purchases.
---
St Christopher's Inns

Anyone up for an adventure? A European adventure, yes, please! St Christopher's Inns will make your trip possible. Boasting Europe's best backpacker hostels, you can hop from London, Barcelona, Paris, Amsterdam, and Berlin. These incredible youth hostels spread across hot attractions are one exciting way to experience your travel through the U.K. and Europe.
Influencer Application
For photographers and videographers that are also lovers of travel, this brand collaboration opportunity is waiting for you to snap away.
As an ambassador for St Christopher's Inns, you'll be showcasing all the attractions in and around the location of their hostels.
What do you get? You'll get accommodated for free. Pretty epic, right?
They've highlighted that applicants don't need loads of followers to qualify – just their photography and travel passion will do.
Hop on to this one influencer!
---
Made of Mountains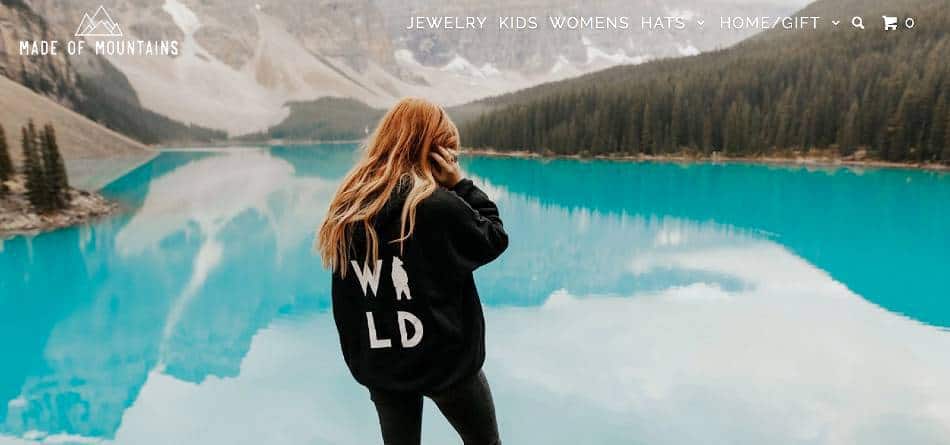 If there's any brand that will uplift your outdoor spirit, it's Made of Mountains. Why? Because their line of outdoor apparel for women and children is all you need to inspire you to get going on that hike, embark on that camping trip, capture the beauty of nature and maybe even escape into the woods for your dose of nature's reviving power. Feeling inspired?
Influencer Application
Made of Mountains has collaboration opportunities for social media influencers and photographers. You'll be required to shoot photos at their specified locations.
Send them your rates along with your application.
How To Reach Out To Brands As A Photographer
We release brand roundups like this one on a regular basis. So one of your best options for reaching out to photography brands as a photographer would be to catch their features in our articles.
If they are Afluencer brands, then you will be able to check out their custom profiles on our platform. And not only that, but you will also be able to apply directly through their profile to collab with them.
If you aren't already a member of Afluencer, you will first need to register with us before you can start applying for any Collabs.
The best thing about being an Afluencer member (and having a completed profile – including linking your social media accounts), is that brands will be able to find you!
So get started and join the league of other photographer influencers by taking on your first brand collab opportunity.