Calling all fitness influencers and bloggers looking for brand partnership! Here are five fitness influencer programs that are fitting for everyone planning adventures, sharing their sports success or simply wanting to expand their closet with the latest products.
2019 Fitness Influencer Programs
The Classic Sports Gear – Decathlon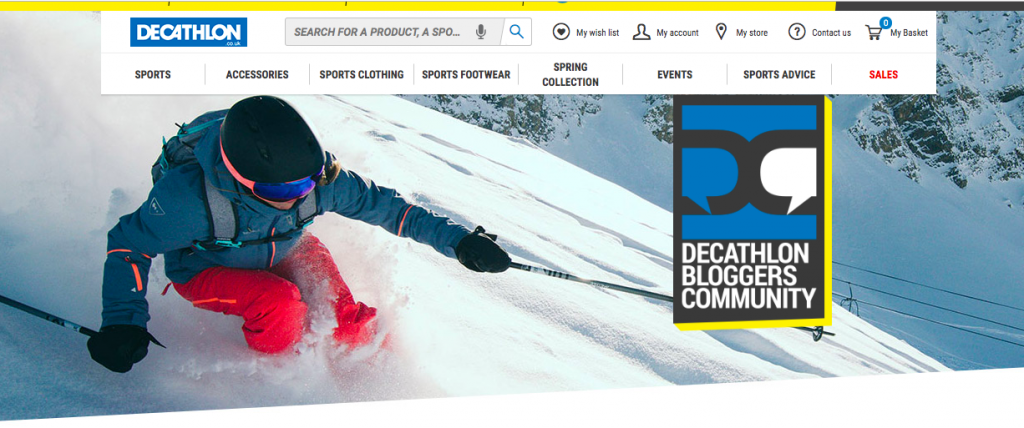 Decathlon takes a different approach from general paid ads and reviews by choosing their bloggers based on passion and experience. Rather than analyzing their social status. In fact, this unique selection process comes with exciting and personal stories and adventures. It also unlocks the possibility for each individual blogger to create their own collab with the brand.
If you're in search for something outside of the box. Or if you're going on an epic adventure that needs the gear and extra attention from your followers, then Decathlon will most likely love to hear from you.
Who do we recommend it for?
Fitness bloggers who have been in the game for a while and have a specific field they absolutely adore. We believe that experience here overrules follower numbers, so the Decathlon program is a great opportunity for micro-influencers and bloggers as well.
Find out more information about the Decathlon Blogger Community by clicking here.
The Fun Subscription Box – FabFitFun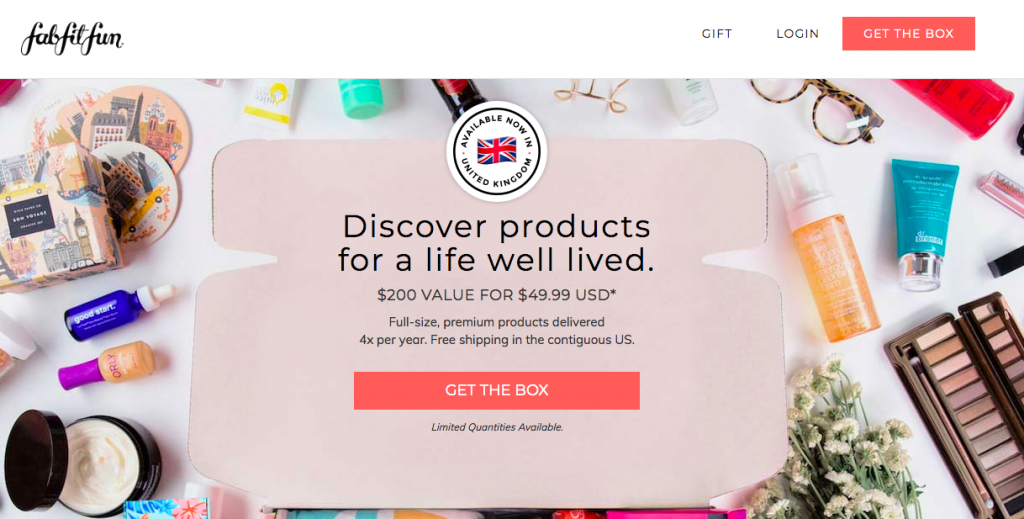 For bloggers who are slowly spreading into the fitness sector. Reviewing the FabFitFun subscription boxes can be the perfect stepping stone. Focused on fitness with a blend of beauty and fashion essentials. The brand has been working with bloggers and influencers for a long time. On various social media channels including YouTube and Instagram. So they are very familiar with making a partnership mutually beneficial. And good news, they're still on the lookout for fresh ambassadors to represent their boxes filled with the latest beauty and fitness launches.
Who do we recommend it for?
Aspiring fitness bloggers who have a beauty/fashion interest. And if they'd prefer a potential long-term, monthly partnership on a gifting basis and are excited to discover new items in the process.
Find more information about the FabFitFun Ambassadors here.
The Minimalist – Gym & Coffee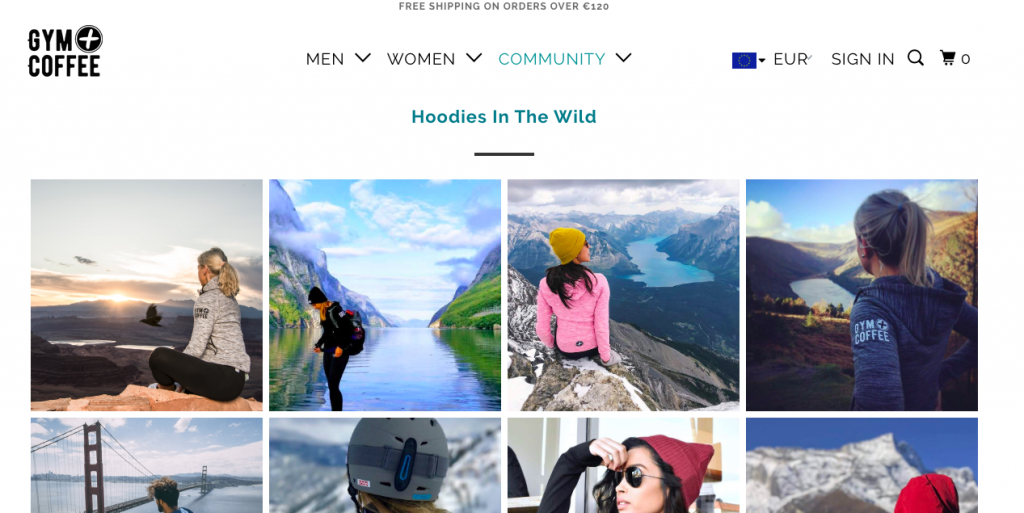 Besides their simplicity, we also love this brand for their open-mind when it comes to fitness influencer programs. Besides spreading the word and promoting their styles, the brand is also happy to work with influencers on creating new products and finding ways to connect with the audience together.
Who do we recommend it for?
Thanks to the program's flexibility, we can recommend this to all influencers looking to have a partnership that's based on communication and creative collaboration.
Find more information about the Gym & Coffee Ambassador Program here.
The Ultimate Yoga Gear – Lululemon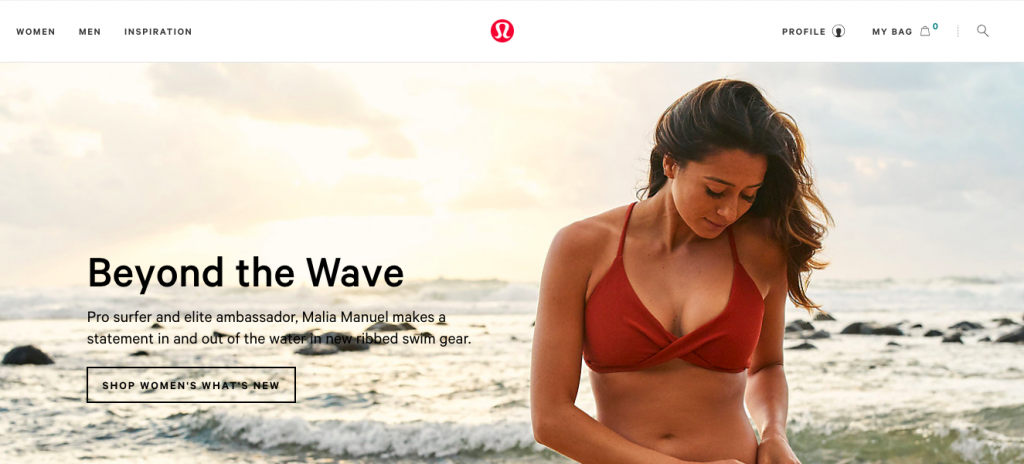 Known for their high-quality materials and obsession with perfection. The fact that Lululemon's fitness influencer program is one of the most successful and sought-after is not a surprise. The brand has maximized their fitness potential by sponsoring yoga teachers and fitness influencers with workout essentials. But also by inviting them to share their stories and teach their classes under Lululemon. Their ambassador program resulted in a lot of traction, setting Lululemon at the forefront of high-end fitness brands.
Who do we recommend it for?
Mid-tier and macro-influencers who are happy to commit to one brand and being an active part of their community (which means participating and leading yoga classes and attending influencer events).
If you want more information about Lululemon's ambassador program, then go here.
The Girly One – IdealFit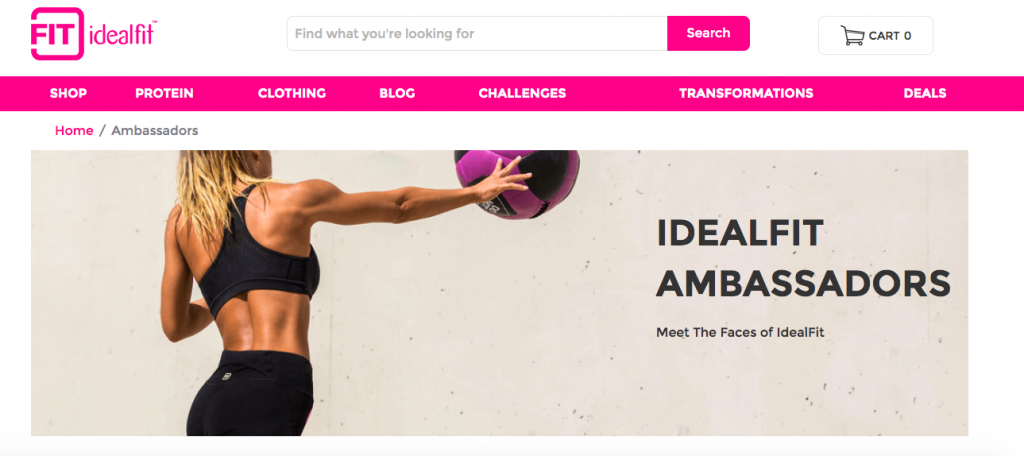 The final program for fitness influencers features a range of supplements, workout clothes, and personalized fitness plans. IdealFit is a female-led fitness brand that is centered around women's health. When it comes to their influencer program, the company offers a well-thought-out ambassador scheme with:
affiliate commission
free products
promotional items for giveaways, which is a great way to grow your audience as well as IdealFit's.
Who do we recommend it for?
Girls who stand up for women empowerment and who love their gym clothes just as fab as their casual outfits. Because they don't have an initial criterion, this program could work for everyone including micro, mid-tier, and macro influencers.
Want to know more about the IdealFit Ambassador Program? Then find out more here.