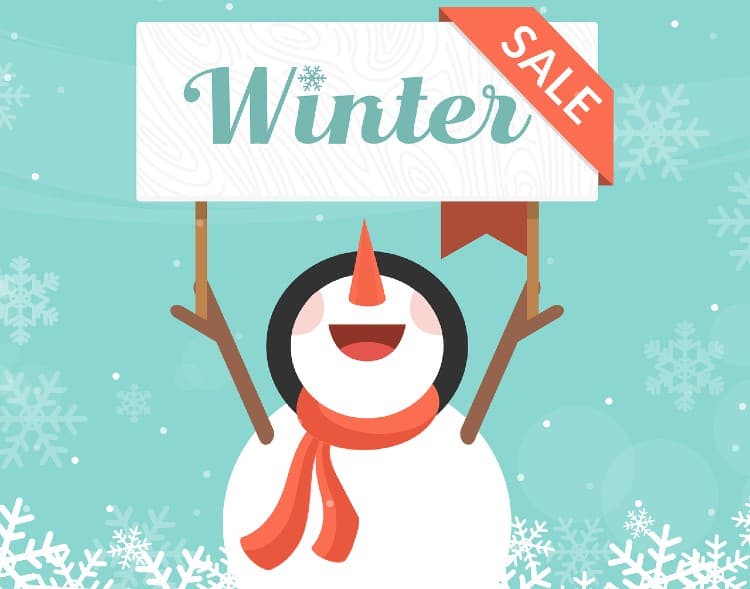 The holiday season is right here. It's time for brands to pull up their socks and try new holiday season marketing ideas to make more sales and generate interest during the busy end-of-year period.
December can be a great time to win more clients since more people tend to hit online and physical stores due to a jump in purchasing power thanks to holiday bonuses and special rewards.
Businesses, however, need the right holiday marketing strategy to ensure they benefit from this golden period. We have covered some exciting end-of-year marketing ideas to help you get started.
#1 Try Influencer Marketing
The importance and potential of influencer marketing cannot be overstated. You can use it to reach more people, improve your goodwill, understand client feedback, and more.
It involves working with 'influencers', i.e.: people with a decent number of followers on social media and some influencing power, to reach a wider audience and market your products or services.
While influencer marketing is effective throughout the year, it has proven to be even more beneficial during the holiday season, making it one of the best holiday marketing strategies.
At Afluencer, we work with all kinds of brands and influencers and help bridge the gap between the two sides. Check our blogs for more on the power of influencer marketing and how it can help you.
You can sign up for an account and browse thousands of influencers in different niches and countries. We offer a huge variety to choose from; however, it is important that you pick the right one as results largely depend on that.
Choose an influencer who works in your field, is respected by people, and is capable of posting content that generates good engagement.
Influencers can post reviews and highlight the benefits of your products or services, hold a giveaway to generate buzz, and post sponsored content to let more people know about what you have to offer.
You will have to create a campaign that works. We will cover some great end-of-year marketing ideas in this article that you can use with influencer marketing to get even better results.
#2 Come Up With Holiday Discounts
Who doesn't love discounts? While we need discounts throughout the year, the demand for discount codes and special offers increases even more during the holiday season.
Here are some stats that show why discount marketing is one of the best end-of-year marketing ideas to try:
About 93 percent of buyers look for discounts when they shop online.
Stores that offer discount codes are 8x more likely to make sales.
About 75 percent of users actively look for discounts.
Come up with holiday-specific discount codes to encourage sales during the holiday season. This holiday marketing tactic works well and can attract all kinds of buyers.
You can also make special discounted plans for buyers. Another trick is to offer free shipping during the holiday season. Consumers are 5x more likely to buy from a store that offers free shipping.
You can set minimum thresholds to make buyers purchase more. This will push your average order size and help you sell more.
Again, you can use influencer marketing to promote discount codes. Influencers look for companies that offer influencer-specific codes. This holiday marketing technique can be effective. All you have to do is find an influencer who has a decent connection with your target audiences.
#3 Send an Enticing Email
Despite what people say, email marketing is still quite effective and can help you make more sales during the holiday season.
There are more than 4 million email users. Create an email list to benefit from this option and come up with a kickass campaign. You can encourage people to sign up by offering discounts or special offers such as eBooks.
About 64 percent of businesses use email marketing; however, not all businesses seem to understand how it works. Here are a few tips to remember:
Customize your emails as users encourage personalized emails.
Make sure to optimize your emails for all devices since a large number of people now use mobile phones to access emails.
Create impressive subject lines since 69 percent of recipients will report spam if they don't like the subject line.
Use A/B tests to identify the best email marketing strategy.
This end-of-year marketing strategy works but email marketing requires time and effort. You will have to update your email list from time to time and create a campaign for the holiday season to ensure email marketing offers your desired results.
Emails need to be short, crisp, and to the point. Consumers enjoy emails but only when they're personalized, not unsolicited, and informative or rewarding.
#4 Go Wild on Social Media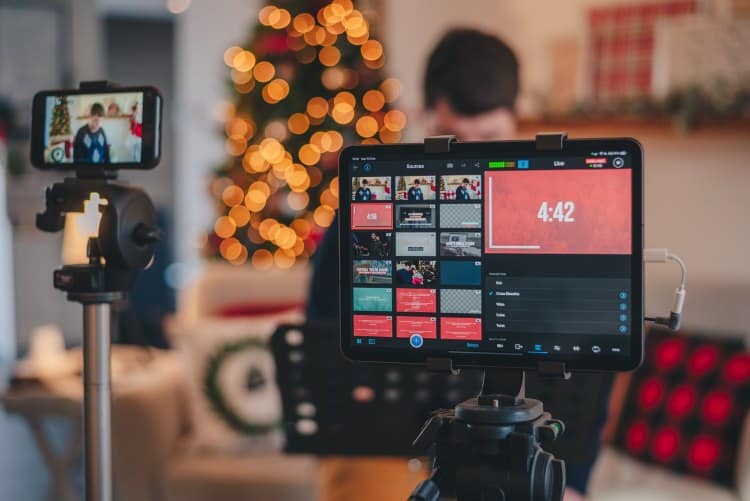 Social media can be your most powerful tool this holiday season if you use it right.
People look for holiday deals on almost all platforms from Instagram to Facebook to Twitter.
You can promote on social media in a variety of ways:
Come up with posts that generate engagement or have the potential to go viral.
Run Facebook ads to promote holiday deals.
Consumers check social media for reviews, the latest products, and so much more. Do not underestimate the power of hashtags since consumers use them to find what they need.
There are even some social media pages dedicated to special discounts. While social media is beneficial, you will have to choose the right platform for things to work. Find the tool that your audiences use and spend some time on it.
Pinterest, for example, can be great if you wish to market to women. LinkedIn, on the other hand, can be a great pick if you wish to target businesspersons.
Make holiday-specific posts before the holiday season to grab more eyeballs.
You can also use influencers to make your presence felt. Since influencers already have a good following on social media, they can direct some users to your page and help you find a strong foothold.
#5 Throw a Party
Celebrate New Year's Eve by throwing a real or virtual party. This might sound like a crazy end-of-year marketing idea but it can work.
You can use the event to attract buyers and some real and unpaid media attention. Holding a real party can be quite a costly experience, so think of going virtual and holding an event that people can enjoy online.
The event has to offer something exciting to people. Hire the services of social media influencers and have them promote your party or event. You can even have some known names host the event so that users have reasons to attend your party.
To keep things interesting, add elements such as the launch of a new product or service, special discounts for attendees, and performances. Holding a lucky draw can be an exciting way to make your party thrilling and keep people glued.
You will, however, have to spread the word and ensure there are enough people to make your event a success. Also, if possible, you can have a mix of real and virtual events, i.e.: have a real party and stream it for your followers to enjoy. Add some interactive elements so that they don't feel lost.
#6 Launch a New Product or Service
New Year can be a great time to launch a new product or service. This holiday marketing strategy is a little extreme but worth it. Don't make this decision in a haste. Spend a good amount of time researching your audiences and coming up with a product that is in demand.
This holiday season marketing idea works because people look for new products around this time. You can even have a special offer for new buyers to encourage them to buy your new product. However, plan it properly and spend a good time testing your market.
Understand why consumers look for new products. Most are searching for solutions, so make sure to create a campaign highlighting what benefits your product offers.
Again, you can use influencers to tell people about your new product or service. They can post reviews to spread the word and help more people know what you have to offer. Video content can prove to be very beneficial. More people enjoy 'seeing' what a product does than reading about it.
A great end-of-year marketing strategy can be to offer products to new buyers to try and share what your company does. This strategy works not only during the holiday season but throughout the year.
You can even come up with branded hashtags to help more people know about what you're offering.
#7 Target Impulse Buyers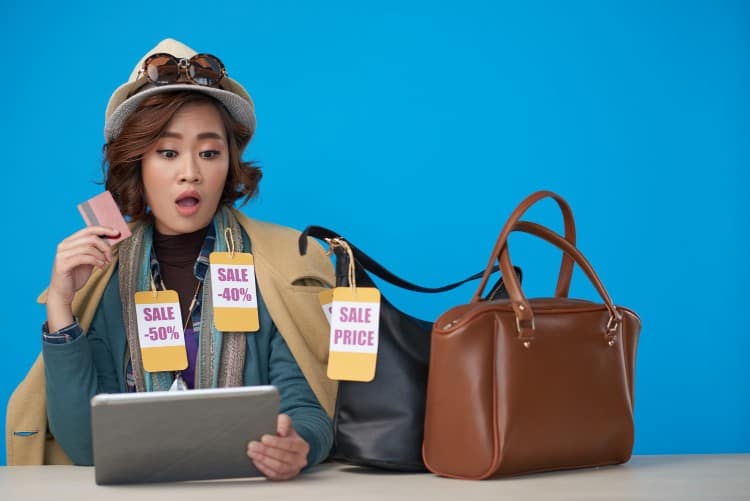 This holiday season's marketing idea is a little controversial but very beneficial. Impulse buyers are usually high-paying consumers that can help you make a lot of money.
About 88.6 percent of Americans have succumbed to the pressures of impulse shopping at some point in time. They spend around 18 billion per year with the average session costing around $81.75.
It can be hard to identify impulsive buyers. As a business person, you should divide your buyers into different demographics and plan a holiday marketing strategy accordingly.
According to reports, Americans are impulsive and the average buyer in the country makes about 156 impulse purchases every year. This amounts to around $5400 annually.
They spend on almost all kinds of products including beauty products, subscription plans, and clothes. A great way to push people to make impulsive buying decisions is to show some urgency in your marketing message.
Ecommerce stores can highlight messages like Only 2 left in stock or 24 items sold in the last 24 hours to highlight how a specific product is in demand and how they may not be able to get their hands on it if they don't act immediately.
Similarly, you can offer 'holiday only' prices to make people buy immediately. Tell them they won't get the deal if they don't act quickly and they may take your desired action.
#8 Plan for Next Year
You might be surprised to see this holiday marketing tip at this End of Year Marketing Ideas blog, but the truth is that you shouldn't just plan for the holiday season. As a marketer or businessperson, it is your responsibility to plan ahead and for the future.
While you can make more sales during the holiday season, you should plan for long-term growth. No business can flourish by making sales only during the holiday season. You should work on winning long-term and loyal clients who continue to bring you business throughout the year.
A good way to do this is to encourage people to buy during the holiday season and offer discounts for regular customers. This will push people to continue to make purchases even after the holiday season.
This holiday marketing strategy requires creativity and planning. You should know what kind of products consumers look for after the holiday season and what you can do to win them.
#9 Have a Contest
One of our favorite end-of-year marketing ideas is contests and giveaways. November is the best time of the year to launch such campaigns.
The average giveaway runs for around a week. However, according to reports, the best duration for campaigns is one to two months. While cash is the most wanted 'prize' with the average winning amount standing at $369, consumers also appreciate free products.
Contests can help you win more consumers, improve engagement, and reduce your ROI. Working with influencers can be a great way to promote contests and have more people take notice of what you have to offer.
#10 Don't Forget Traditional Marketing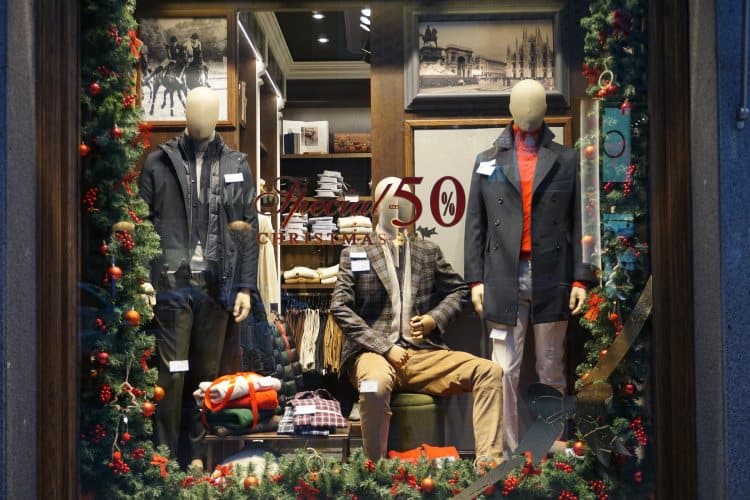 Online marketing appears to be ruling the roost but we cannot neglect the importance of traditional marketing, which still helps win more clients. This is very important for businesses with a physical presence.
Signs outside your physical store highlighting special discounts and packages can attract visitors. You can even consider SMS marketing to reach more people. Work with your team to calculate what kind of ROI traditional marketing offers and if it can be a viable option for your business.
End-of-Year Marketing Ideas: Conclusion
These were some of the best holiday season marketing ideas for businesses to try. Choose a holiday marketing strategy that works for you and put your best foot forward.