The current coronavirus pandemic is leaving most of you quarantined in your home. Many of you are starting to shift your focus to online opportunities. For those of you who know a thing or two about beauty, then perhaps becoming an ambassador for top brands is the way to go. If you are already on social media with a decent following, then these beauty brands are looking for influencers like you!
With multiple benefits and free bundles, beauty brands offer an easy extra income… and lots of fun for influencers who enjoy playing around with beauty essentials.
Collecting our favorites from personalized haircare products to makeup brush sets, here are 5 beauty brands looking for influencers!
The K-Beauty Advocate – Althea

Althea's obsession with K beauty shows throughout their entire website. Their products range from cleansers to eye creams and, feature the best Korean brands. Inviting influencers to join the group of Althea Angels, the brand offers free products to review and beauty events to attend.
Besides the regular fee promotion package, Althea also offers annual and birthday shopping credits to discover even more products on their site. Supporting smaller bloggers, the brand is even looking for micro-influencers anywhere from 5k Instagram followers and 1,000 blog visits per month.
Perfect for…
…skincare and K beauty fans, even if you're just starting out on your influencer journey.
---
The OG – Sigma Beauty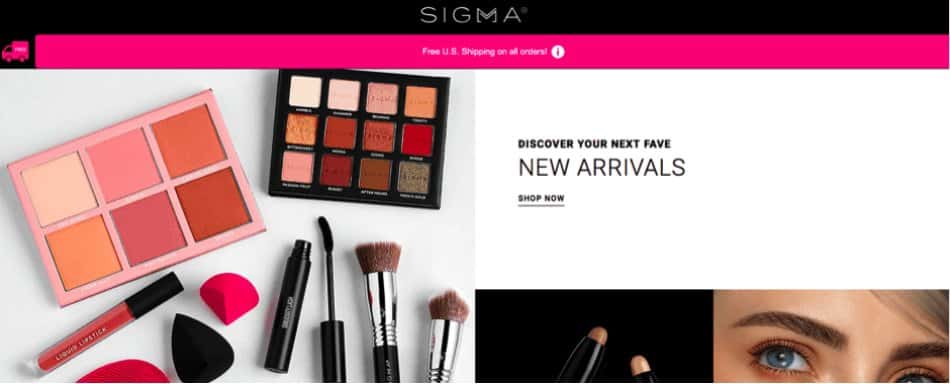 We know Sigma's program from the very beginning. The brand was one of the first brands that mastered influencer programs, so there's no wonder Sigma Beauty has years of experience working with bloggers and influencers. Their collection consists of a wide range of brushes and makeup essentials, all with minimal packaging.
For their chosen ambassadors, Sigma Beauty offers a more traditional collaboration, which includes free products and an account manager who will keep you up to date and can track commissions from earnings.
Perfect for…
…beauty-lovers who cherish their brushes and would prefer a collaboration that's based on traditional programs.
---
The Top 1% of Perfumes – Scentbird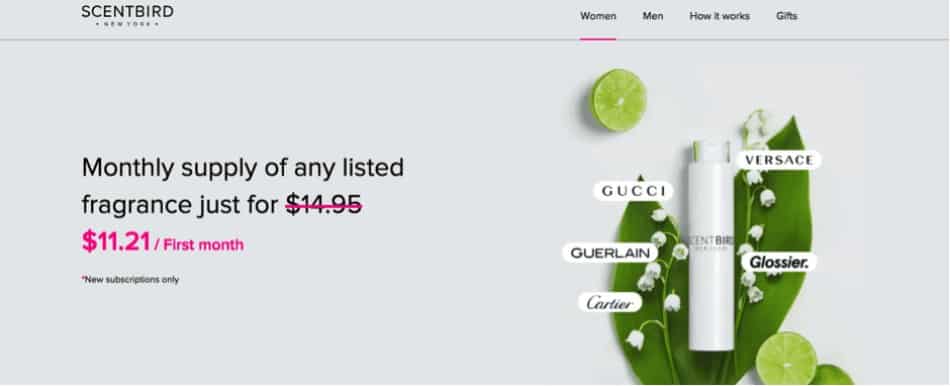 Set up in New York, Scentbird offers a travel size option for some of the most iconic perfumes. We're talking brands such as Tom Ford, Gucci, Prada, and Cartier, and a luxurious little spray bottle that's super easy to use. You'll not only love this brand for the amazing fragrances but for their blogger and affiliate benefits as well.
Bloggers are invited to choose up to 5 sample scents and review the service and the practicality of Scentbird. They also offer a flat rate after each sale made by influencers, which provides an honest and direct system that's easy to navigate through.
Perfect for…
…anyone who loves switching up their perfumes every once in a while. If you're looking for a luxurious mini bottle for travels and workdays, or simply want to try new fragrances, while making money, you'll love Scentbird.
If you're into fragrances, then you're in luck because this beauty brand is looking for influencers like you.
---
The Personalized Hair Stylist – Function of Beauty

Function of Beauty provides personalized shampoos and conditioners for each of its customers. In the last years, this concept and their dedication to influencer collabs made them one of the most sought-after hair care brands. They don't have a dedicated page for ambassadors. However, this beauty brand is often looking to collaborate with influencers, bloggers, and YouTubers. Whether it's a paid ad or blog review, Function of Beauty is open to most ideas – so don't hesitate to reach out to their marketing team.
Perfect for…
…influencers who enjoy trying personalized services and are focused on haircare. Although they tend to work with bigger influencers, they will surely be open to creative program ideas.
---
The Conscious Beauty Pick – Flora & Fauna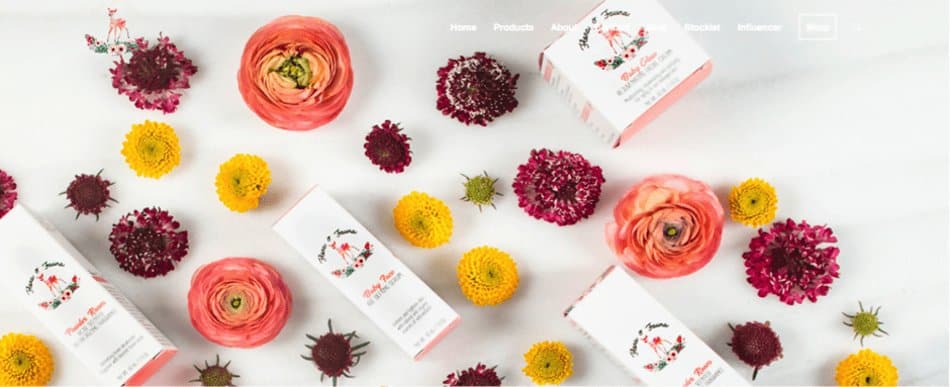 From their values to their packaging, there is something instantly inviting about Flora & Fauna. Their cruelty-free, natural beauty philosophy represents a modern skincare mentality, which is an ideal route for any influencer to explore.
Their products range from cuticle oils to face cream, making sure the whole body is covered health-wise. With their ambassador program, Flora & Fauna is inviting you to try and review their product range. Their program is incredibly open to smaller influencers as well, with the lower limit being 1k followers.
Perfect for…
…beauty influencers diving into the world of organic and natural skincare, as well as for micro-influencers.
---
Connect with More Beauty Brands Looking for Influencers
What compliments great beauty products? How about some hot fashion brands looking for influencers! We have five more great partner ops outlined for you there.
And if you want to receive weekly updates on all the latest brands that you can partner with, then register with Afluencer today! When you become a member of Afluencer, you will also be offered the opportunity to become featured in our upcoming posts. Where you will gain increased exposure to brands looking to partner with influencers.