Black History Month may only come around once a year but we don't need a special day to celebrate our black influencers. They're writing success stories, helping brands make money, and teaching people to be happier, better, fitter, and more successful.
In this article, we're bringing you some of the best black influencers.
Now let's take a look at who made it in our list of black influencers and find out if they are the right match for your brand.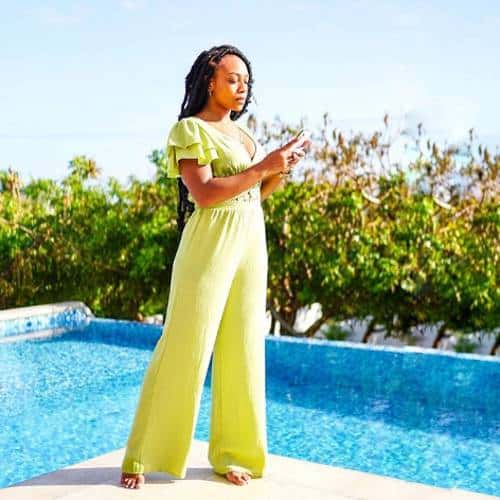 Ariel Rose is a travel blogger who wishes to inspire the youth to not be afraid of exploring and discovering the world.
With over 11.7k followers on Instagram, Ariel is one of the most popular black influencers. She also has her own blog where she offers traveling tips and tricks and sells her own guide to traveling in a post-pandemic world.
Her blog has been listed under the list of Top 40 Black Travel Blogs on the Web by Feedspot. While she's most popular in the US, a lot of her followers are from Asia and Europe as well.
The diva is working to find traction on YouTube by posting vlogs that show her adventures to the world. Her engagement rate stands at 5.8% with an average of 541 likes per post.
---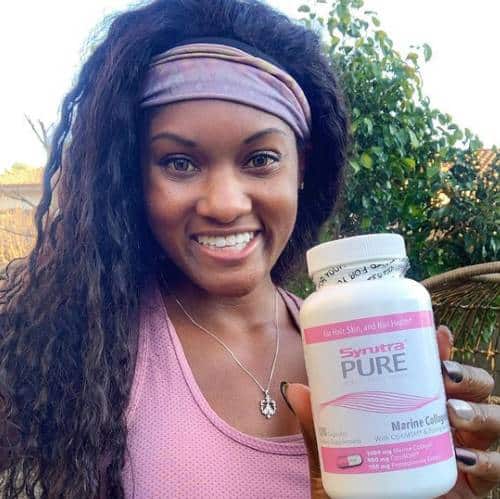 One look at Brittany's Instagram page and you'll know why she's a top black influencer. She mainly works with health and fitness brands and identifies as a fitness influencer and a virtual fitness coach. She strives to help people find fitness plans that fit them.
You don't have to be necessarily looking for a coach to follow Brittany. Her content on Instagram is not just inspiring, but also fun and informative. We love how her posts show her vibrant personality and her willingness to help people get healthier.
Brittany has 54.7k followers on Instagram but a slightly low engagement rate of 1.6 percent. She has collaborated with a number of brands and is currently busy building her YouTube channel.
You can reach Brittany and many more black influencers by signing up for an account with Afluencer.
---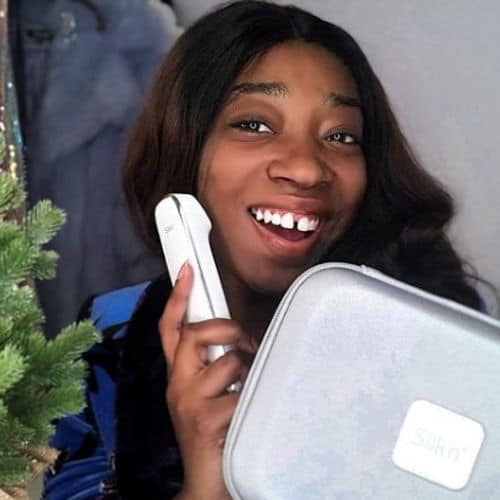 Paris Chanel's name seems very fitting when you realize that she is a fashion blogger with a diverse sense of fashion. She calls herself a 'fashion tomboy' because she never sticks to dressing up a certain way. 
Her Instagram blog with 81.7k followers is filled with colorful outfits. It features Paris in her truest and purest form with a bubbly personality that is hard not to like.
She's one of the few black influencers to have a strong following on almost all social media platforms including YouTube and Twitter.
She uses the platform to talk about her favorite brands and to market her own talent agency. On her YouTube channel, all 1.6k of her subscribers get to enjoy honest product reviews as well as some of the campaigns that Paris has appeared in.
Her past collaborations include names like Coca-Cola and Reebok. Thanks to her collaborations with popular brands, her engagement rate stands at a whopping 6.7% with an average of 5403 likes per post.
---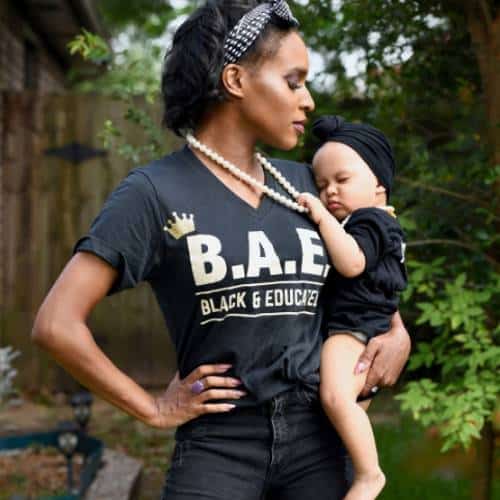 You probably know Lavynder as the millennial mom who is all about body and sex positivity. She is a proud queer, black woman and represents both communities through her blogs and posts.
Lavynder holds a total of 114k followers on Instagram and runs her own blog as well.
Her content on both platforms features heart-warming pictures of her children, paired with intelligent captions about parenting. The moment you visit her blog, you will be pulled in by the amount of positive energy that Lavynder's content radiates.
The star has collaborated with clothing brands as well as parenting and beauty companies. Her audience is very diverse and appears to be very loyal resulting in 678 likes per post on average.
---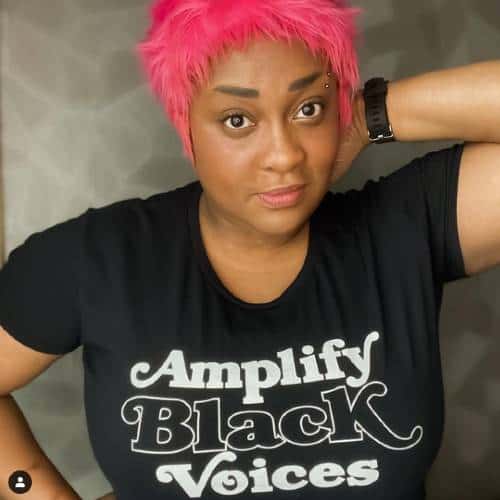 Jamila is a content creator with a soft spot for cosplaying. She refers to herself as a plus-size cosplay and makeup artist.
With almost 10k followers on Instagram, Jamila is a power to reckon with. It is Jamila's creative work that pulls people toward her platform. Her content is creative, colorful, and humorous, making her a good option for brands looking to target youth.
Jamila has recently taken to TikTok to show off her cosplaying skills, and she also actively uploads her TikTok collections on YouTube.
The influencer star has collaborated with a number of brands and was in the news for her efforts during the Black Lives Matter movement.
Thanks to her colorful and creative posts, Jamila's engagement rate stands at 6.4%, with 22 comments and 571 likes on average.
---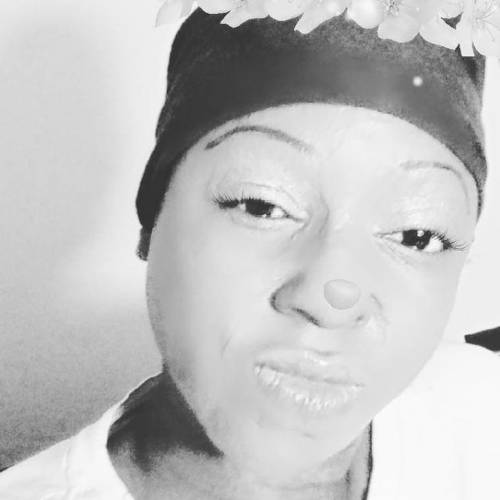 With over 17k followers on Instagram, Kara is one of the most popular black influencers. The star has been mentioned in the Up and Rising Fashion Influencers list by a number of bloggers and is fast growing in popularity.
The best thing about Kara is her dedication to sharing bits of her life as a fashion blogger with her followers. She has a special liking for streetwear and her captions are short but uplifting and positive.
Currently, Kara is only available on Instagram with an engagement rate of 1.2% and an average of 190 likes. However, even as a startup fashion blogger, Kara has already earned herself a collaboration with the popular brand, Unapologetic.
---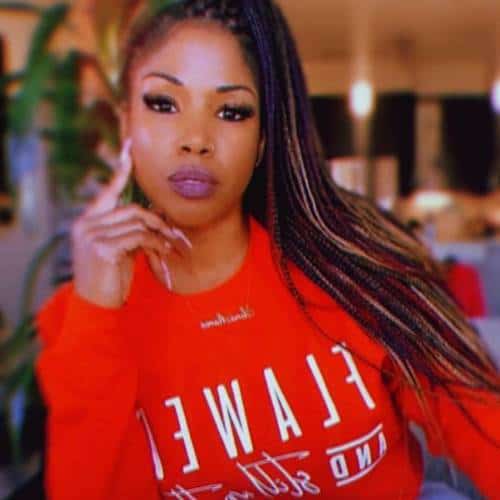 Sara is a micro-influencer based in Arizona. Her content varies from fashion to lifestyle and even fitness. Sara may just be what you call a do-it-all person.
Her most recent achievements include a mention in the Top 25 Women Influencers in Phoenix 2021 by Phoenix Magazine.
She has a unique way of creating and posting content on Instagram that is unlike any other. She makes full use of the video posting feature and makes light-hearted videos.
The influencer hosts frequent giveaways, which help boost her engagement rate which currently stands at 2.8%, with an average of 108 likes and 16 comments.
---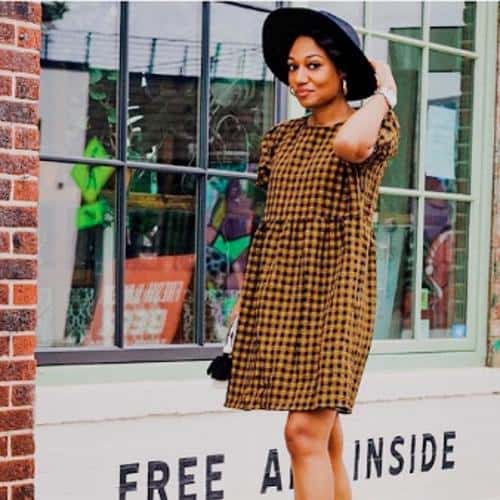 Jasmine is a fashion and travel blogger, who is also a proud mom of two twin girls.
Her Instagram has 3k followers who are highly engaged. The star has an engagement rate of 5.9 percent, which is among the best in the business. Unlike other black influencers on this list, Jasmine usually posts with her daughters and brings something unique to the table.
If you love her uplifting captions on Instagram, then you might want to head over to her blog as well where she talks about her life in detail with some sponsored posts here and there.
She mainly works with beauty and clothing brands and is open to working with both new and established names.
---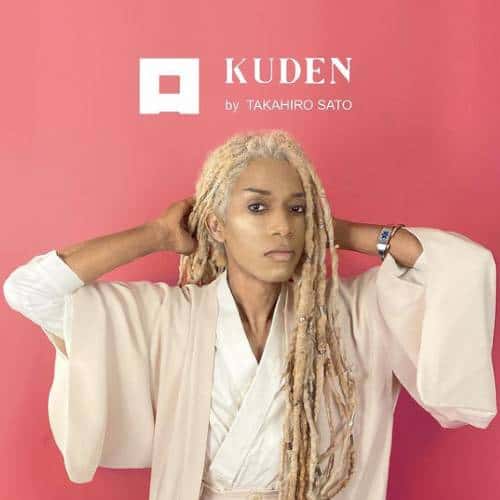 An influencer who focuses on gothic style is rare, and you don't get to see it done as professionally as is done by Tarik Rever.
Tarik is a model focusing on the artistic side of things. Not just that, but he is also an activist for animal rights.
If you visit Tarik's Instagram, you will be forced to look at each post twice. He makes subtle and creative posts that are truly out-of-the-box. Most of his posts feature bold blond locks paired with a dark and gothic style that is rare to see anywhere else.
Tarik started his career as a dancer but had to quit due to health issues. He now works as an influencer and is a big supporter of the trans community. He's a rage on Insta with more than 152k followers. Moreover, he's going strong on YouTube as well with over 7k followers.
His engagement rate is 1.8% and he has worked with a number of brands like the Social Bleu App.
---
LaShawn Wiltz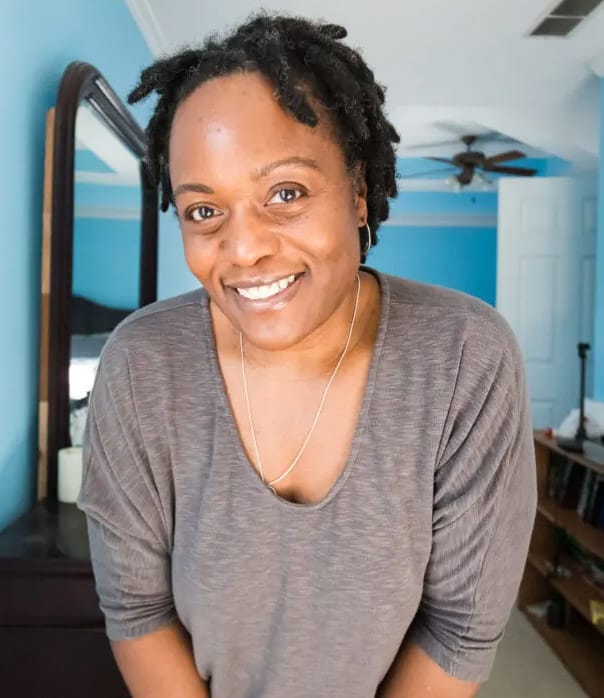 Looking for black influencers who focus on book reading and reviewing? Enters LaShawn Wiltz, a bookworm and a visual storyteller. The star appeared on WFLA news, which helped her garner a following.
Wiltz loves sharing her daily reads as well as her traveling adventures with her 32k followers. Her content is a mix between books, coffee, and bits and pieces of her everyday life as a mom.
In addition to social media, she runs her own blog where you will find posts on lifestyle, books, and travel.
She has collaborated with brands such as Control Cramps and enjoys an engagement rate of 2% with 571 average likes.
---
Martha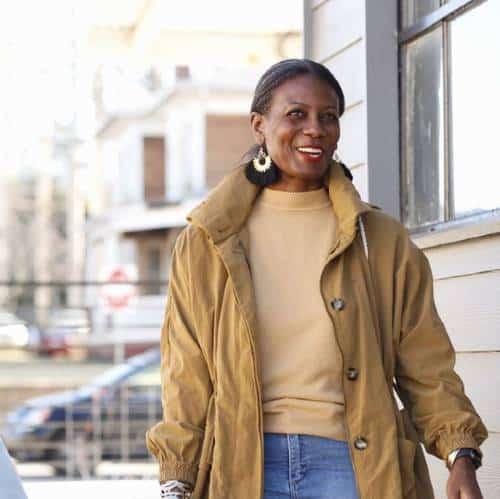 Martha is another black influencer who cannot and will not stick to only one niche. She shares everything from parenting tips to DIY project ideas with an audience of 13k on Instagram.
Her Instagram feed is organized and clean, featuring bits of her life as a wife as well as a bookworm.
If you want to see videos of Martha's life, don't hesitate to follow her on Snapchat where she actively posts snaps.
Martha's engagement rate is 4% and she has collaborated with renowned beauty and clothing brands.
---
Jenné Claiborne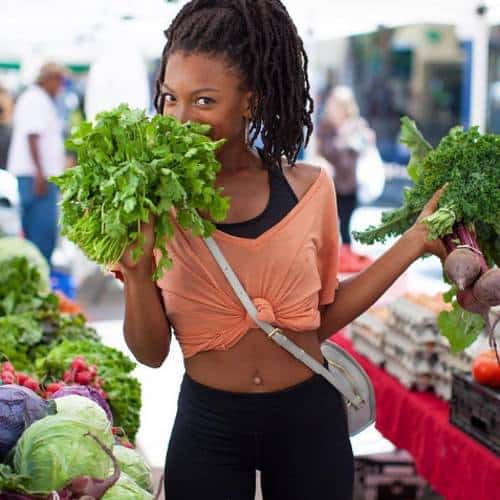 Jenné Claiborne is all about the vegan lifestyle. Not only is she passionate about all kinds of vegan food, but is also the author of a book, which features some special recipes.
With over 378k followers on Instagram, Jenné's a popular black influencer who uses her fame to raise the right voice.
Her feed is full of her own delicious creations, with bits of her own personality as well. Her colorful content and creative videos are the reason why she has an engagement rate of 2% with an average of 3,950 likes.
Other than winning the Instagram game, Jenné also posts videos on her YouTube channel. She has worked with brands like Lupii and can be a great pick for vegan food producers.
---
Brittany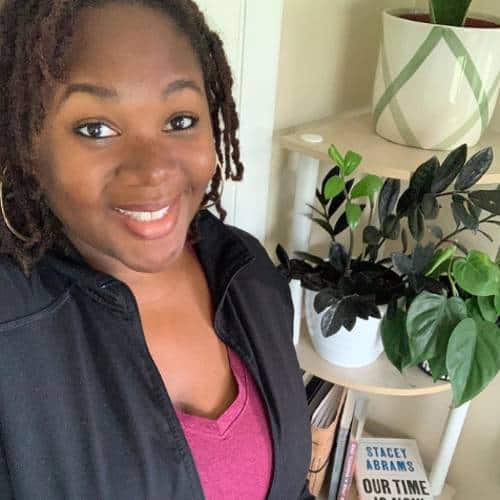 Brittany is a rising black influencer who creates content on books, healthy eating, and beauty.
Brittany's feed does not have color-coordinated and neatly themed posts that we see on most profiles, and that is exactly what makes her so unique.
Her content is relatable because of how unfiltered it is. Whether it is a picture of freshly picked vegetables from her garden or photos of her family trips, it is hard not to be captivated by Brittany's life.
You can also find Brittany on her own blog where she writes about makeup, her life as a mom as well as travel tips.
Can't get enough of her knowledge of makeup? Don't worry, Brittany also has a YouTube channel where she talks about and reviews various makeup products. Her engagement rate of 5% has helped her win several big endorsements.
---
Adanna Dill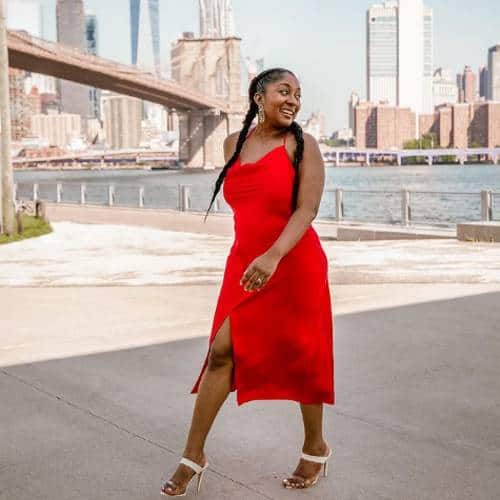 Adanna is a parenting lifestyle blogger from New York with an engagement rate of 3%.
Her Instagram profile might just be every mother's safe space to feel understood with everyday 'mom moments' as Adanna calls them. Her feed is jam-packed with pictures of her children, and her adventures around New York.
While her Instagram, with 11.5k followers, is just a small look into her life as a mom, her blog is a much more detailed diary full of blogs that have one goal: looking great while raising amazing kids.
Adanna is also the host of her own podcast, Black Moms Chat, and has even worked with Consumer Reports.
---
Quiana Agbai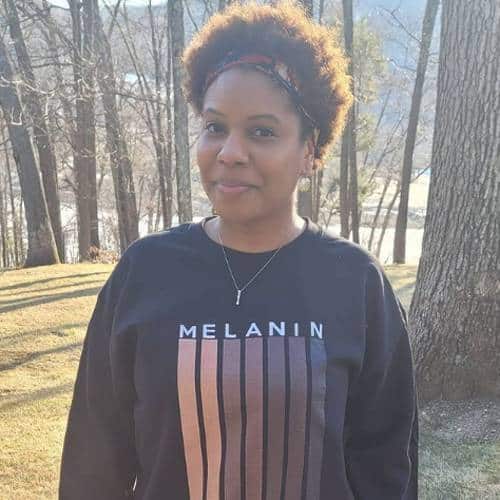 Another black woman to look up to in case you're a parent or young mom is influencer Quiana. Quiana is a parent, but she is also an active blogger and the CEO of Trifecta Media Group (TMG), a PR and graphic design firm.
Quiana started her journey through her blog, where she started talking about her urban family, before moving towards Instagram where she now has 6.6k followers.
She's truly a star and has appeared on ABC's The Chew and the Early Show. A published author, Quiana has an engagement of 4% with names such as E.L.F under her belt.
---
LaVonta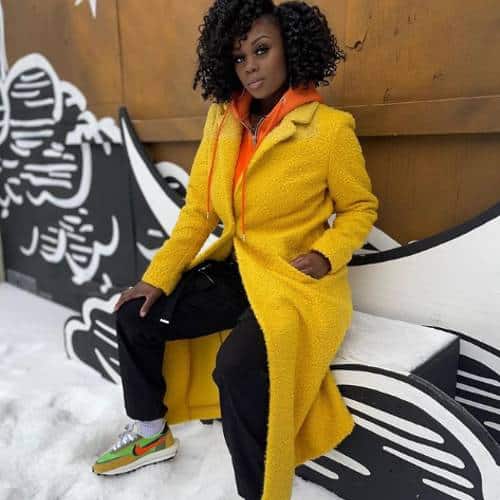 LaVonta started her journey as a small blogger from Tennessee who just wanted to share fashion and hair tips. Today, she has over 15k followers and is also the CEO of her own clothing brand, Steam Fashion.
With an engagement rate of 8%, LaVonta is one of the top black influencers. Her page is about managing naturally curly hair as a black woman. She seems to be targeting the black population and has worked with names like Love Lotta Body, a skincare brand.
---
Kiersten H.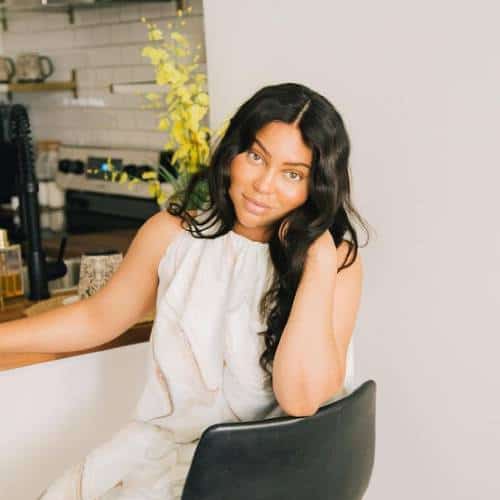 Kiersten is an entrepreneur as well as an innovator. She works on uplifting women entrepreneurs to start their businesses and gain customers.
A self-made woman, Kiersten has 11k followers on Instagram who enjoy her insights and marketing tips. You'll also find her promoting her own startup, HERide, a ridesharing app made specifically for women.
---
Lynda Jay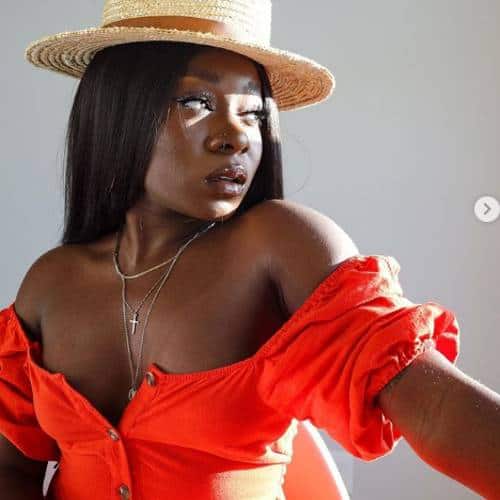 Lynda is a beauty & lifestyle influencer who is all about representing black women who do not get enough representation on the internet.
Her Instagram, with more than 26k followers, consists of posts that are clean and minimalistic. Her feed contains everything from tips to tutorials to looks. She enjoys an engagement rate of 3% and is a brand ambassador for Sephora.
---
DEVerick Long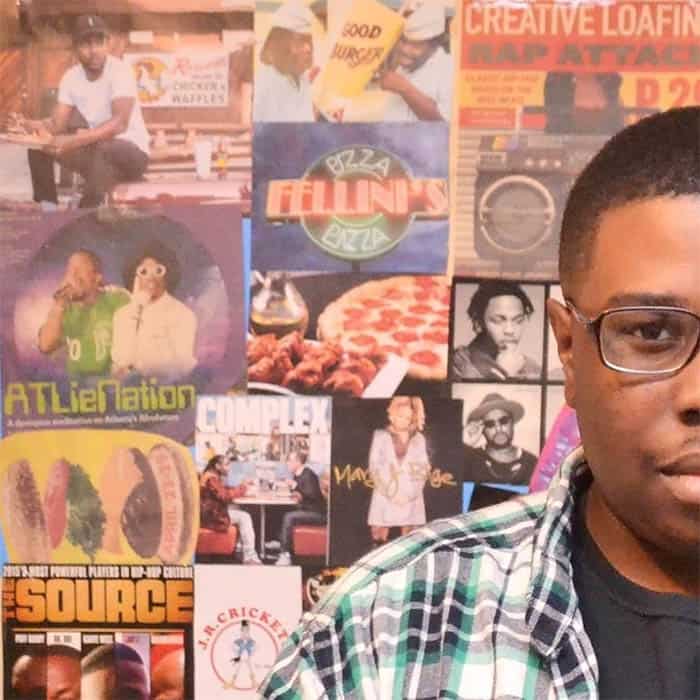 DEVerick is a popular influencer within the black community for his hip-hop content.
As his Instagram handle shows, DEVerick is both a lover of all things food, as well as a fan of hip hop music.
If you pay a visit to his profile, you will not only find mouth-watering posts about DEVerick's daily meals but also glimpses into his life. It's easy to see why he has almost 12k followers.
Other than his Instagram, you can also read more of DEVerick's passions on his website, where he also sells exclusive merch.
---
Jarrett Lampley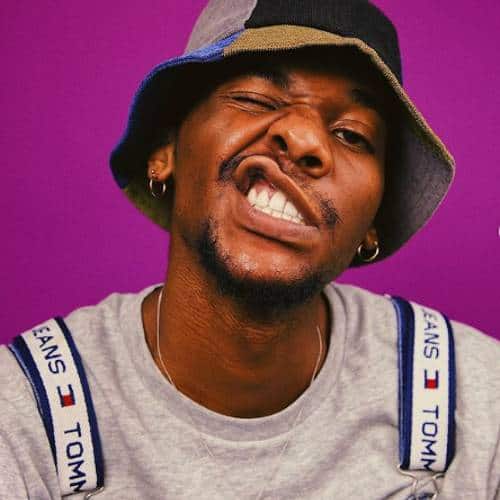 Jarrett is an artist and a proud member of the black community.
His Instagram profile seems like an entire portrait of his life as a photographer. It features shots of himself as well as professional photographs of renowned black singers such as 6lack and Usher.
With 1.4k followers and a high engagement rate of 19%, it is easy to see that Jarrett is on the rise to fame because of his sense of art. In addition to social media, you will find him on his blog where he shares exclusive content.
The star has done photoshoots for Universal Music Group, OmDigital, and many others. He's popular among brands and fellow influencers and was in the news for working on BLKMSC, a project made to honor black queers in the music industry.
---
Ayanda Thabethe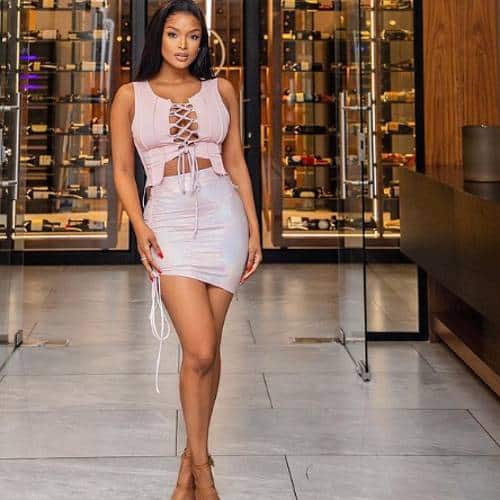 Ayanda is what most of her fans call, 'a South-African darling.' She is passionate about fashion and beauty and uses her platform to spread awareness.
Known for gracing the cover of Cosmopolitan, the star has over 1.8m followers on Instagram all because of her hard work and her feed, which consists of a variety of looks.
She has an engagement rate of 3% and has been sponsored by a number of South African brands such as Discovery and Unilever.
---
Alyssa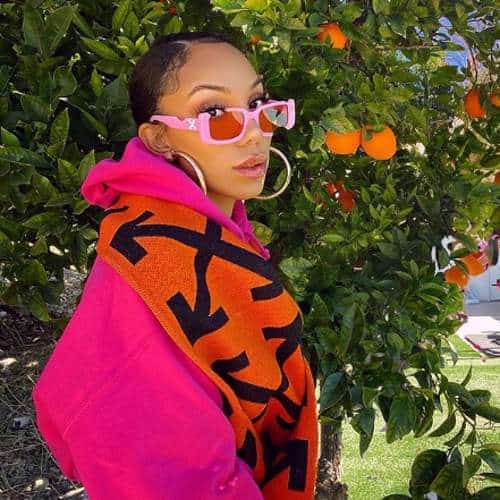 If positive vibes and fashion are the two things that you look for when it comes to Instagram posts, then you might be happy to have discovered Alyssa.
Alyssa is a fashion, lifestyle, and wellness blogger. Her Instagram profile with 592k followers is full of colorful photos of Alyssa's picture-perfect outfits, as well as short videos where she meditates.
Alyssa's captions are worth the read as they are inspirational and informative. Her engagement rate is 6%, with an average of 34249 likes. The star is going places and was recently in the news for being chosen as an ambassador for Savage X Fenty.
Other than her growing Instagram, Alyssa also has her own YouTube channel with 1.3m subscribers. Her video content is not just creative, but also very interesting thanks to Alyssa's bubbly and positive personality.
---
Tomi Obebe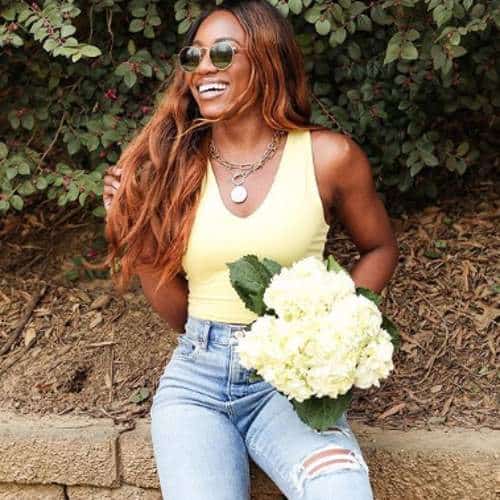 Tomi started her Instagram account for the same reason as many of us – to post pictures and share feelings through captions. However, little did she know that she would go on to gain 39.9k followers on the app.
Today, Tomi is a known black influencer and she's taking full advantage of her popularity by helping people solve day-to-day issues. She has a high engagement rate of 5% with several top names under her belt including Toyota.
---
Mattie James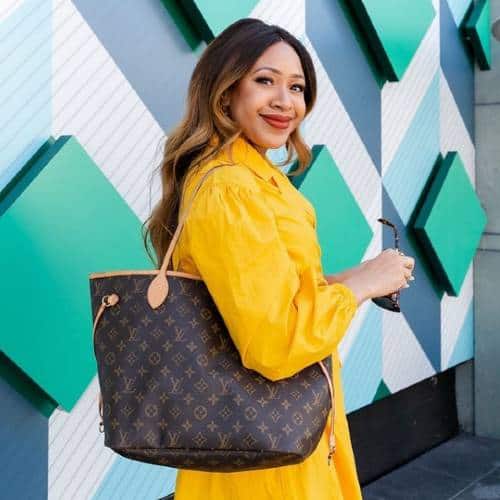 Mattie is the real boss lady. Apart from being an influencer, she also works as an influencer consultant, helping people elevate their online presence.
The best thing about Mattie's Instagram, with almost 119k followers, is that her posts are not all work. She mixes and matches so that her content ranges from sponsored posts to light-hearted content about her life.
She enjoys an engagement rate of 3% and has appeared on popular shows like the Work Party Podcast, where she talked with the brand, Porsche. In addition to Insta, she is active on YouTube and manages her own website as well.
---
Thamarr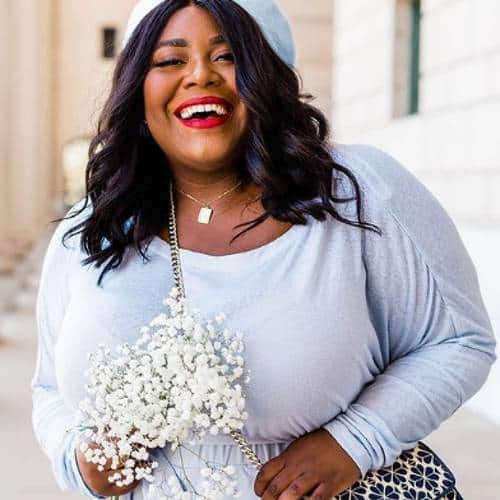 Thamarr created her Instagram with one simple goal in mind: she wanted to provide other curvy girls like herself with a safe space where they could act like themselves without feeling judged.
You will see shades of color and creativity on her profile. Her 93.9k followers seem to be quite loyal and in love with her content. She holds regular giveaways and is more than happy to share her thoughts in her captions. The diva is known to be honest and unbiased, which is a reason why she enjoys a high engagement rate of 3%.
Other than Instagram, Thamarr also runs her own blog, a YouTube channel, and a podcast.