Coffee-lovers, your day is about to get super caffeinated as we bring you some of the best coffee brands in the world.
You could be a working professional, an entrepreneur, a mommy, an athlete, or a student. Heck, you could actually be no one in particular.
But if your world is incomplete without coffee and you share this passion with your wonderful audience of followers, these coffee brands are perfect for you!
So these gigs are literally available to influencers across the board – as long as you're a coffee enthusiast.
Actually, after these, you can proudly add the coffee influencer badge to your profile, *wink*.
Get ready to sip on some hot coffee brand collabs.
From Ethiopian coffee brands to French roasts to organic Angolan beans to the world's strongest blends!
Caffeine high collaborations, here we come!

Gourmet coffee. Freshly roasted. And delivered on the day. Because an extraordinary day requires an extraordinary coffee, right? Coffee like French Vanilla, Cinnamon Hazelnut, Mexican Chocolate, Cinnabun, Caramel, Mocha, and Pumpkin Spice from Phoenix Rising Coffee.
With coffee blends from all over the world such as African Espresso, Breakfast Blend, Cowboy Blend, House Blend, Latin American Blend, and more—coffee lovers can expect delicious flavors and high-quality blends for that irresistible cup every day.
And sipping on great coffee can only get better when supporting a great mission. Phoenix Rising Coffee donates 10% of profits to their "Homes for Our Troops" mission which helps injured veterans receive mortgage-free homes.
So, coffee first. Then a soulful social media post next.
Influencer Program
Phoenix Rising Coffee is looking for coffee and outdoor enthusiast influencers.
Influencer perks include:
---
Death Wish Coffee – The World's Strongest Coffee Straight From New York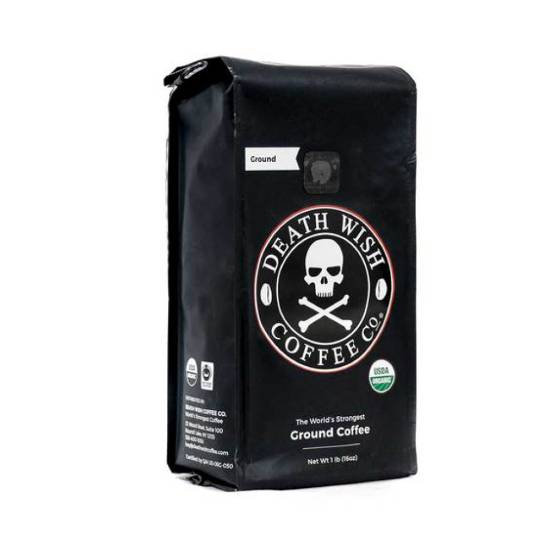 Let's just start on a seriously high note. Death Wish Coffee. The world's strongest coffee. Your commitment to coffee cannot get any more hardcore than with this brand offering you your death wish!
So enjoy this daring coffee that boasts a smooth bitter-free taste with pleasant notes of cherry and chocolate.
This is perfect for coffee lovers that pretty much want to take off. Because why else would you be drinking Death Wish Coffee?
Brave coffee-loving influencers can apply for this influencer program with their Twitch, Link Mixer, Facebook, Instagram, YouTube, and Twitter accounts. Once you link your social accounts, your total reach will be generated. This metric certainly influences your eligibility for the program.
---
San Francisco Bay Coffee – The Most Flavorful Coffees on Earth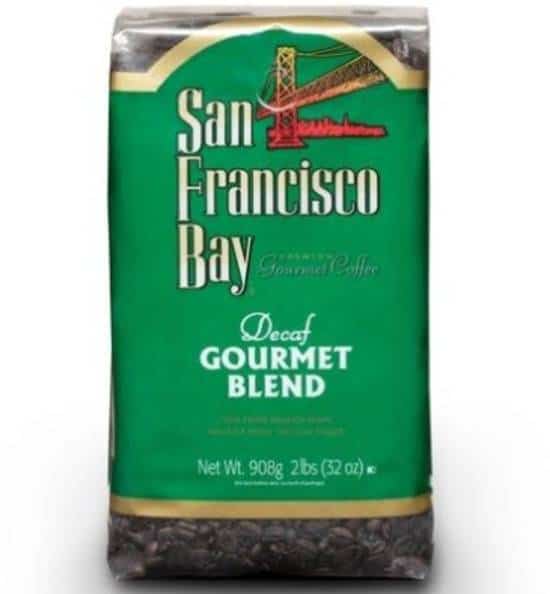 Deep in the universe of Silicon Valley, lies a bustling hub of rising startups in the midst of global technology companies. Plus loads of coffee. In the name of this disruptive culture, your next big brand gig awaits – perhaps with San Francisco Bay Coffee.
From breakfast blends, donut shop blends, French roast, Jamaican Blue coffee and so much more.
Influencers will have the opportunity to visit and tour San Francisco Bay Coffee headquarters, get new products, participate in reviews, run contests, and more.
If you're interested, then you can apply with your Facebook, Instagram, and Twitter accounts. If you run a blog, you can also submit your website details. Just tell them what your content is focused on, let them know your rates, and also be sure to motivate them why you think you're a great fit.
---
Wake The Hell Up – The Energy Needed For Increased Productivity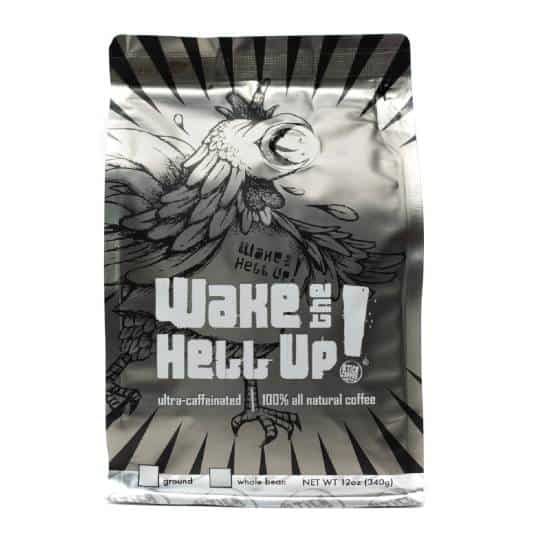 Nothing screams morning coffee quite like Wake The Hell Up. I pretty much need something like this. Every. Single. Day.
If you're looking for that great-tasting extra jolt of caffeine in the morning, then Wake The Hell Up is your fix. This medium-dark roast is made from Central and South American coffee beans.
This is the wake-up that you and your followers need.
Influencers can apply to join their program through Instagram, Twitter, and Facebook. As well as their blog or website. You could do this gig for free, get free coffees or get free exposure. Sure does sound like a great gig for beginner influencers, right?
---
BIOHAZARD COFFEE – Brands With The Strongest Coffee Beans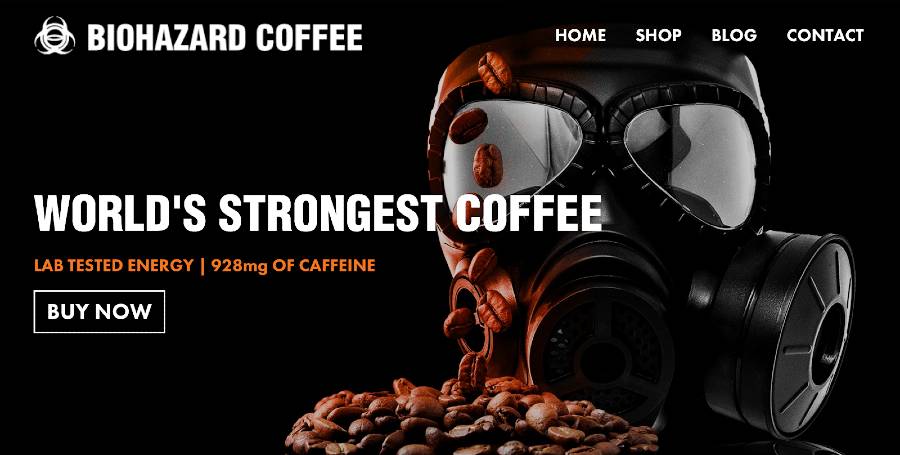 Consider this the monster of coffee.  So proceed at your own risk.
No games here. 928mg of caffeine. 10 times more than your average cup of coffee. Consider this the lab-tested, world's strongest coffee energy.
I'm not sure what your plans would be with this coffee – but I'm thinking – join the Avengers?
Whatever your plans are, it's more than likely, that you and your followers will knock yourselves out with this one.
BIOHAZARD COFFEE is sold through Amazon and also boasts impressive 4-star ratings.
Interested influencers can apply to collab with this monster coffee brand through their channel, blog, Instagram, and Facebook accounts.
---
Salveo Coffee – Ground Blends from Colombia, Brazil, and Ethiopia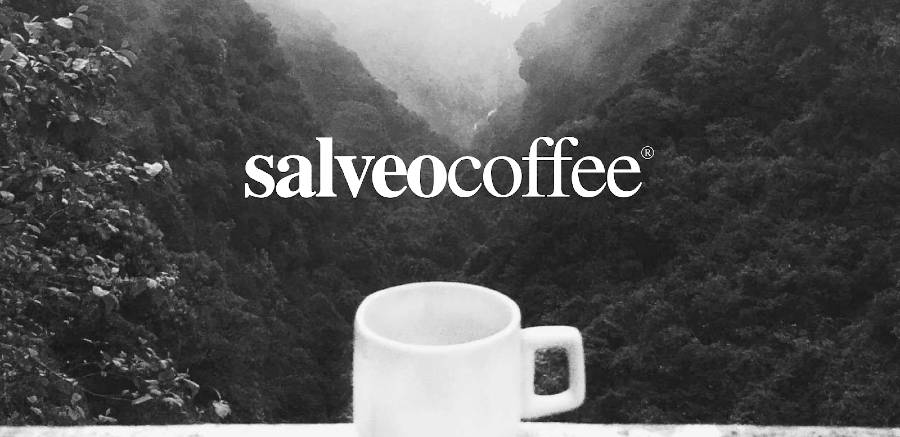 This coffee is extra special for athletes. Getting you all fired up for your training.
Salveo Coffee will complement your training commitments and needs. However, its great taste is enjoyed by everyone.
Athlete or fitness influencers, this is no doubt a great gig for you.
Enjoy Colombian, Brazillian, and Ethiopian ground blends – also available in premium beans. Lovers of this coffee brand can enjoy the convenience of their subscription service.
Influencers can apply with their blog, channel, Facebook, and Instagram accounts. In your application, tell them cool things about yourself in short and sweet 100 words.
---
Cazengo Coffee – The Finest Angola Coffee Beans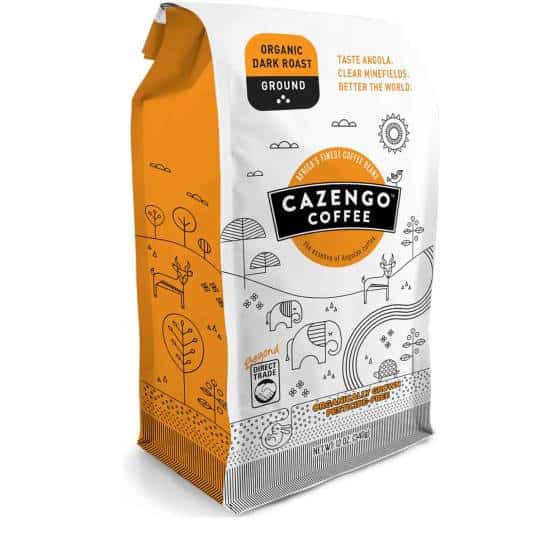 Coffee has really taken us around the world with this one, hasn't it?
Next stop: Africa.
Where you can indulge in the taste of Angola with Africa's finest coffee beans, Cazengo Coffee.
There's more to this coffee though. Conscious-minded coffee lovers will especially love this one. Cazengo Coffee is made from organically grown coffee beans, pesticide-free.
This coffee brand certainly presents a niche opportunity for influencers with organic-conscious audiences.
This world-class rich flavor coffee boasts organic dark roast and organic medium roast – available in both ground and whole beans.
Influencers can apply with their blog, channel, Facebook, and Instagram accounts.
---
Big Hill Coffee – Exciting Blends from Africa, America, and Asia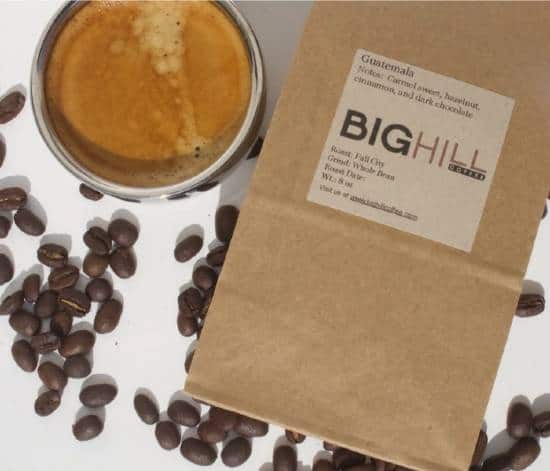 At least once in your lifetime, you need to be a little adventurous.
Step out of your ordinary. Do something different. Try something new. You know?
Every coffee lover needs an exciting thrill from time to time, and this next brand on the list, Big Hill Coffee is the perfect place to get a little adventurous.
Hmmm. Let's see. How about Rwanda for notes of caramel malt and baking spice? Or maybe Brazil for cooked and dried fruit notes? Or perhaps make your sweet tooth go crazy with Nicaragua for notes of burnt sugar candies. They have an exciting range of blends from Africa, America, and Asia.
Collaborating with Big Hill Coffee would certainly fill your feed with fascinating coffee content powered by your story-telling creativity.
Influencers can apply to be this brand's next coffee marketer through their blog, Facebook, Instagram, and Twitter accounts.
---
BONUS Brand Partnership Programs
Do some of your coffee-loving audiences indulge in a flavorsome breather of their favorite vape juices while sipping down a hot brew?
If this sounds like a few of your followers, then you should check out our review of some great vape brands that are looking for influencers.