The gaming industry is among the largest businesses out there. It is one of the few industries where not just producers but even gamers make money by streaming content, posting reviews, and so on.
We have seen gaming influencers increase in popularity during the pandemic — with a large number of people turning to video games, and not just playing, but also searching for the best gamers in the scene.
The best thing about gaming is that it attracts both genders and people of all ages. Nearly 48% of all gaming enthusiasts are girl gamers above the age of 18. While YouTube and Twitch seem to be the most popular platforms among gamers, other options like Twitter aren't far behind. In fact, Twitter recorded more than 2 billion gaming-related tweets in 2020 alone. Moreover, it's the go-to platform for people who want the latest gaming news.
Gaming influencers have, in fact, dominated a large number of social media platforms.
In this "best influencers" article (get your eyes over to our blog for more like this), we'll have a look at our top 50 picks of creators who are making headlines in the action-packed gaming world.

Afluencer's own Rodolf is a gamer from Belgium with a special interest in both gaming and tech. In addition to social media, he also manages two websites and enjoys nearly 13,000 Facebook followers.
His page has a nice reach. However, he might not be the best option for companies looking for an influencer with an international reach. Rodolf mainly targets local users and streams in his national language. Thus, making him a great pick for companies in Belgium.
CHECK OUT THE AFLUENCER APP to get access to Rodolf and many more gaming influencers from around the world.
---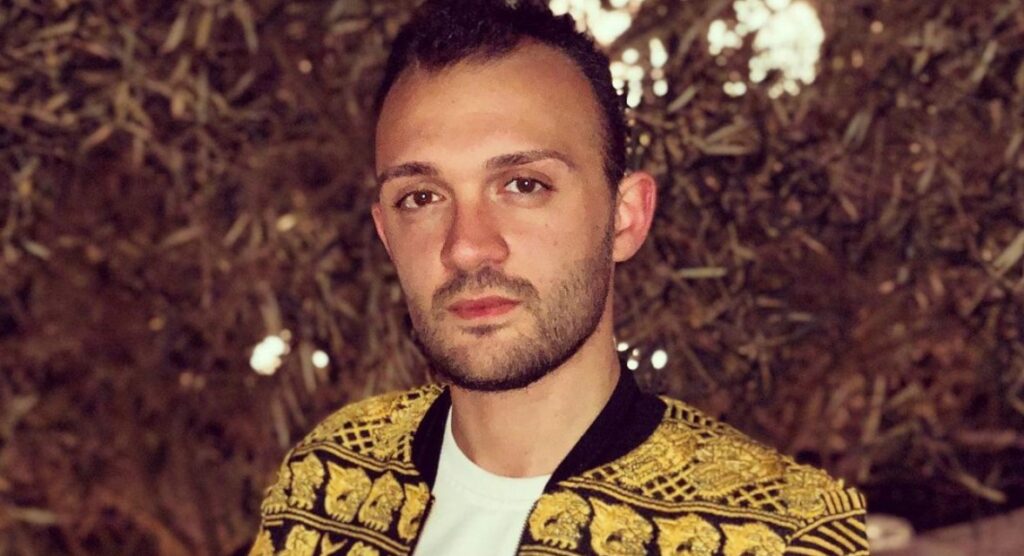 With nearly 17,000 followers, Nico is a fast-growing gaming influencer who enjoys introducing new titles to gamers. However, unlike some other gaming influencers out there, Nico mainly caters to local visitors as most of his followers are from Italy.
He identifies as a micro-influencer and can be a good pick for gaming companies looking to market to Italian gamers. However, we must mention that he is also into music and has released many singles on his YouTube channel.
The man is a huge fan of top brands and enjoys being in front of a camera.
---
Corley is a fun-loving streamer who enjoys gaming with his fans. New to the game, he already enjoys an impressive engagement rate of 4.6 percent with more than 1600 Instagram followers. The star likes to try a variety of games and is busy building a following on Twitch by streaming titles like Call of Duty and Warzone.
You will find Corley trying several things and working with not just gaming but also other brands. The star likes to have fun and regularly shares content on TikTok as well.
---
PewDiePie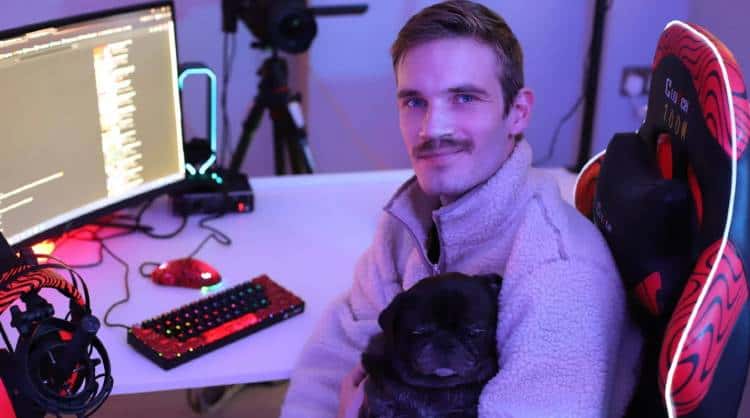 Felix Arvid Ulf Kjellberg, more popularly known as PewDiePie, is the most popular gaming influencer out there. He has more than 110 million YouTube subscribers.
While he posts a variety of content on his channel, he's mainly a gamer with a special interest in esports. He's also known for building The Minecraft Series, a series that includes special characters he has created including Jorgen and Sven.
Felix likes to travel the world and enjoys posting vlogs of his journeys. The man is in the news for all kinds of reasons including beef with other YouTubers and charity work.
---
Vanoss Gaming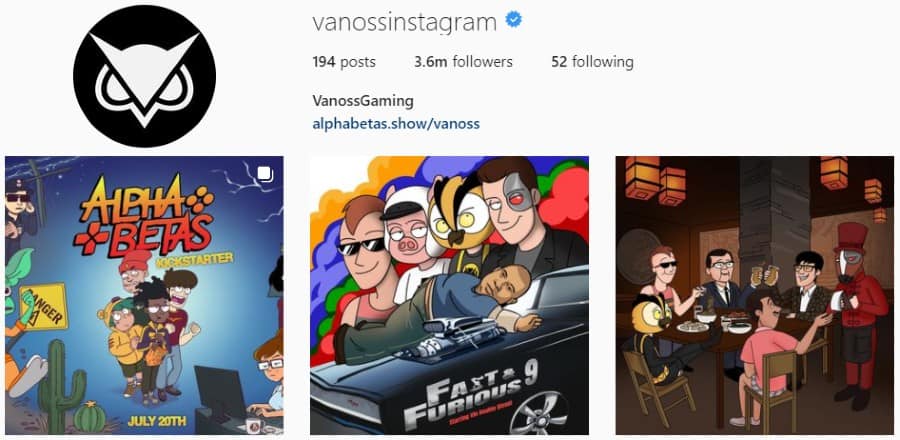 Run by Evan Fong, Vanoss Gaming is a popular YouTube channel with more than 25.5 subscribers. However, unlike other gamers, Evan doesn't believe in showing his face and enjoys staying mysterious.
His channel is presently the 13th most subscribed YouTube channel where he mainly reacts to games and shares opinions. The man is known for collaborating with other popular gaming influencers and creating fun videos shared and liked by many people.
You will find several series on Vanoss Gaming, which is a major reason why his followers are so loyal and keep coming back.
In addition to YouTube, he is also available on other platforms with millions of followers. And his dedication to his fans is what makes brands adore him so much.
---
Ninja

Richard Tyler Blevins, more popularly known as Ninja, is an American Youtuber who has made a career out of streaming.
An avid gamer, Richard started his professional career in gaming after graduating from high school. He was a part of Halo 3, one of the first Esport competitions. However, he tasted real fame when he started to stream the popular Fortnite Battle Royale esports event.
With more than 24.1 million followers, his channel is the most subscribed in the Fortnite niche.
The star has collaborated with several brands over the years including Red Bull, which partnered with Richard to host a Fortnite Tournament with big prizes.
While a little expensive to work with, Ninja can be a great pick for big brands with large budgets.
---
KSI

Whether you call him JJ or KSI, you can't deny the power of Olajide Olayinka. The man who presents games in a manner no one else can. He enjoys more than 13.5 million YouTube followers; however, he also has another channel with 23 million followers where he posts music videos and entertainment-related content.
Short for knowledge, strength, and integrity, KSI includes not just gaming content but comedic sketches and vlogs too. The man was recently in the news for his beef with Logan Paul, another popular influencer. The exchange on social media resulted in a boxing match that earned him more subscribers.
He's the most popular black influencer and one of the most famous gaming influencers in the UK. However, he does still have a large international fan base.
---
SSSniperWolf

Finally, a female gaming influencer is on the list. Alia Marie "Lia" Shelesh, who plays as SSSniperWolf, is a British-American gaming influencer known as one of the biggest gamers of this era.
She started her career in 2013 by covering top titles including Duty Black Ops II, Minecraft, and Fortnite Battle Royale. Known for her funny videos, Alia won 2019's Nickelodeon Kids' Choice Award for Favorite Gamer.
In addition to gaming, the star posts about art and beauty on our second channel and is considered an icon by other female gamers as she shines bright in a niche that's mainly dominated by men.
---
Rachel R.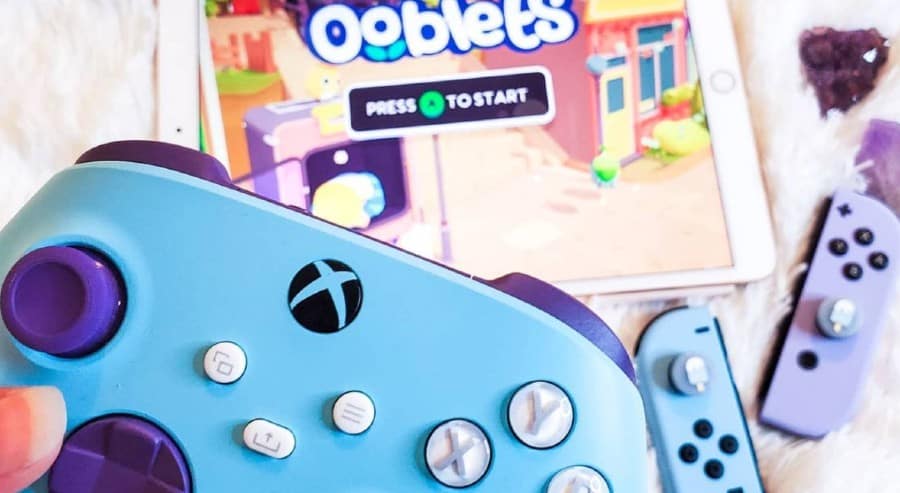 Rachel, also known as Rae, is a micro-influencer who identifies as a gamer and influencer. The fashion enthusiast has a wide collection of gaming consoles and enjoys reviewing not just console games but mobile games as well.
Though not as popular as some other gaming influencers, Rachel can be a great option as she enjoys an incredible engagement rate of 12.5 percent. The influencer has a great aesthetic sense, which is evident from her Instagram profile and photos. Her pictures follow a unique color palette that is both aesthetic and incredible.
JOIN AFLUENCER TODAY to approach Rachel and many other top gaming influencers.
---
Fangs

Fangs has climbed the success ladder in a very short time by live streaming games, especially FIFA. In fact, she likes to call herself "The Queen of FIFA". She has more than 170 million views and over 1.15 million subscribers who enjoy her gaming-related content.
One of her most popular videos is a FIFA match between her and another famous gaming influencer on this list, KSI. However, we must mention that Fangs likes to cover other topics as well including non-gaming niches. She often goes live and answers fan questions about her life and hobbies.
She enjoys a strong connection with her followers and has worked with several gaming brands out there.
---
Fernanfloo

Luis Fernando Flores Alvardo is the man behind Fernanfloo, a successful YouTube gaming channel with more than 42.5 million subscribers. His presence on other platforms is also very impressive with over 8.5 million Instagram followers. Most of his photos generate more than 1 million likes, making him one of the most loved gaming influencers.
The man was in the news for his app 'Fernanfloo' that he came up with in partnership with TGN Gaming. The app proved to be a huge hit and has been downloaded nearly 3 million times already.
Fernando is not only on YouTube but on Twitch as well. He can be a great pick for companies that want to reach a wide international audience and make a strong mark.
---
FGTeeV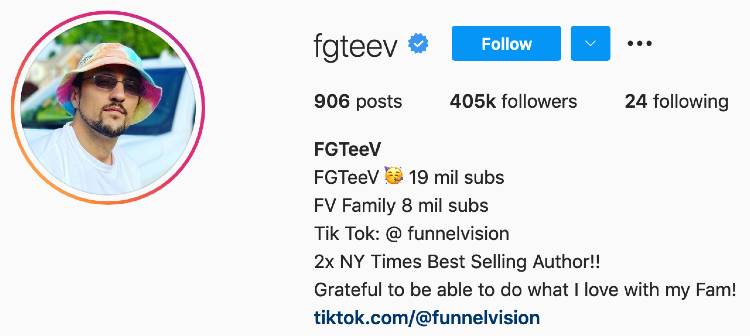 This might sound surprising to some but FGTeeV consists of a family that loves gaming. It includes Mom, Dad, and their children (one daughter and three sons) who play a variety of games and share videos including reviews with their 19.3 million YouTube followers.
An interesting thing about this group is that they come in a team and usually don't work as individuals. Recently, BarbarQ, a mobile game, was in the news for choosing this family for marketing by posting play-through videos that generated nearly 2 million views.
In addition to YouTube, they're also focused on other social media platforms, especially TikTok where they post fun family content.
---
LD Shadow Lady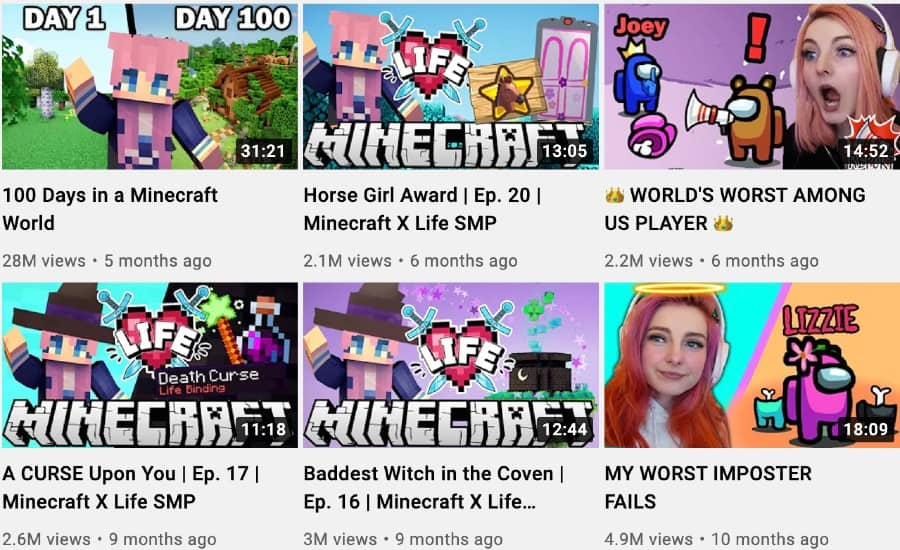 LD Shadow Lady is a British YouTuber who mainly plays Minecraft and has more than 6 million YouTube subscribers making her one of the most popular female gaming influencers. However, we must mention that she started her journey by playing Call Of Duty.
She has presented her fans with many Minecraft series including the very popular "Shadowcraft," a single-player survival mod that features the gorgeous diva providing commentary in a fun and lively manner.
Unlike some other female YouTubers, the girl mainly sticks to video games and seems to enjoy a nice variety. She has played different tiles such as Portal, Sims Outlast, and Slender.
---
Willyrex

With 16.5 million YouTube followers, Willyrex is one of the most popular YouTube gaming channels. You will find some great content on the channel including original content sponsored by the likes of Domino's Pizza.
Run by Guillermo Diaz Ibanez, the channel is dedicated to Fortnite and includes many series including fun gameplay videos. However, you will also find other titles like Kamraum on the channel. We must, however, mention that the channel might be best for international audiences as it isn't in English.
---
Cupquake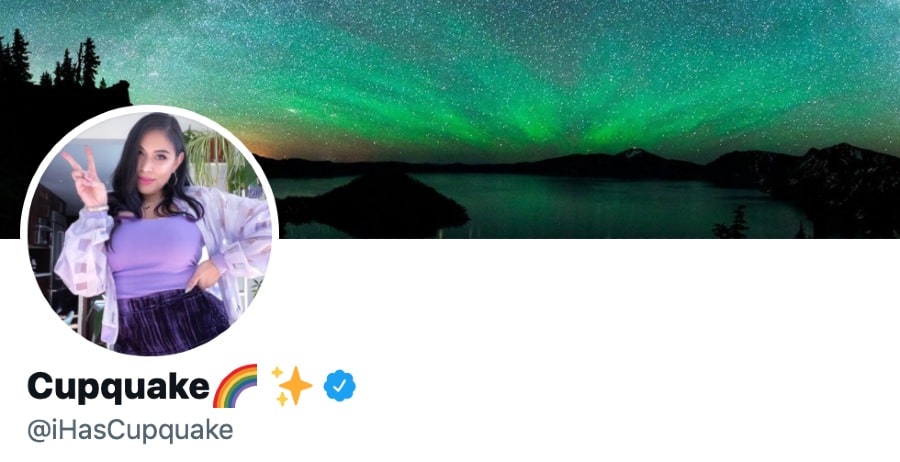 Tiffany Garcia, more popularly known as Cupquake, is a female gaming influencer who mainly focuses on games and enjoys a following of nearly 7 million.
The diva is available on almost all major platforms including Twitter where she regularly interacts with her followers and even hosts giveaways.
The American female gamer is interested in other things as well including cosplays and DIYs. While she mainly focuses on Minecraft Oasis, you'll also see her try other games such as Five Nights at Freddy's, The Sims, and Grand Theft Auto.
Cupquake can be a great pick for not just gaming companies but other businesses as well due to her high engagement rate and great reach.
---
VAGETA777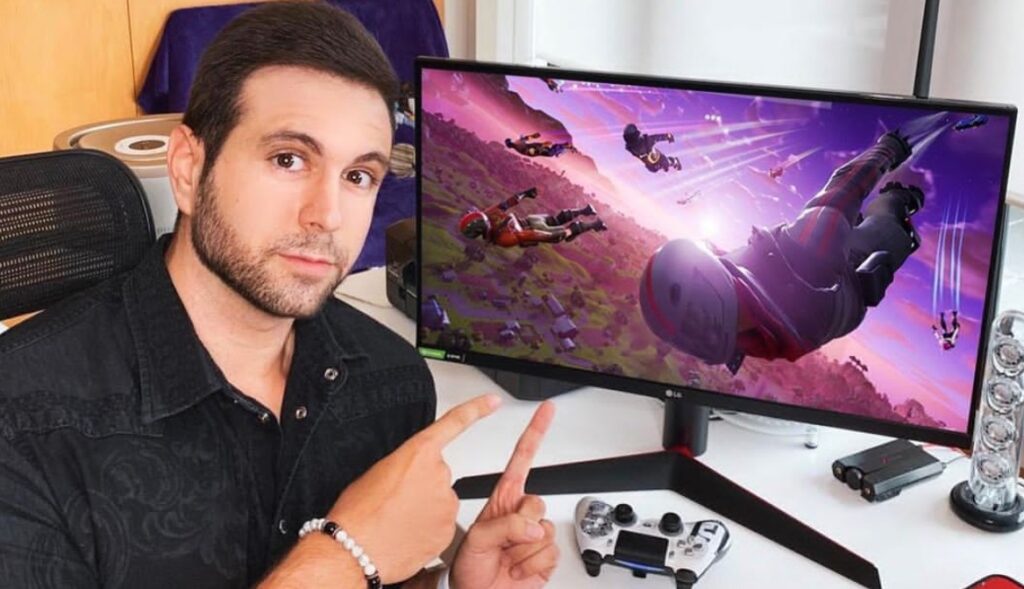 Behind Vageta777 is Samuel De Luque, another YouTuber who doesn't post in English yet enjoys a strong fan base of 32.5 million. Known for playing popular titles like Minecraft, Battlefield, and Saint's Row, Samuel enjoys posting cinematic videos and giving a movie-like twist to his content.
He's one of the few gaming influencers with their own Discord page. The star has more than 270,000 Discord members and over 5.3 million Instagram followers.
While his YouTube page is dedicated to gaming, he uses other social media handles to share about his life and promote different brands.
Carry Minati

One of India's most popular YouTubers, Carry Minati is not just a gamer. He's now a celebrity in his own right with more than 31.2 million followers. Born Ajey Nagar, he struck gold by playing Counter-Strike and mimicking famous Bollywood actors to give his videos an edge.
Most of his followers are from India and Pakistan since he speaks in his local language. Moreover, he is known for making controversial remarks and getting into arguments with other social media celebs.
In addition to his main channel, he also has a second channel where he live streams PUBG and other titles.
---
Press Heart To Continue
Press Heart To Continue, also known as Dexbonus, is a female gaming influencer who likes to be called Dodger. She posts Let's Plays of popular and new games like Lucius, They Bleed Pixels, Dead Space, Faster Than Light, Off, Borderlands 2, Arkham Knight, and Left For Dead.
She got popular a few years ago when she started her vlog series "Gaming Newz" followed by "Coffeh Time". The star focuses on both YouTube and Twitch with 768K YouTube followers and 333K Twitch fans.
Most people you ask will credit her Playboy appearance for her success but you certainly can't deny her charisma and talent.
---
OMGItsFireFoxx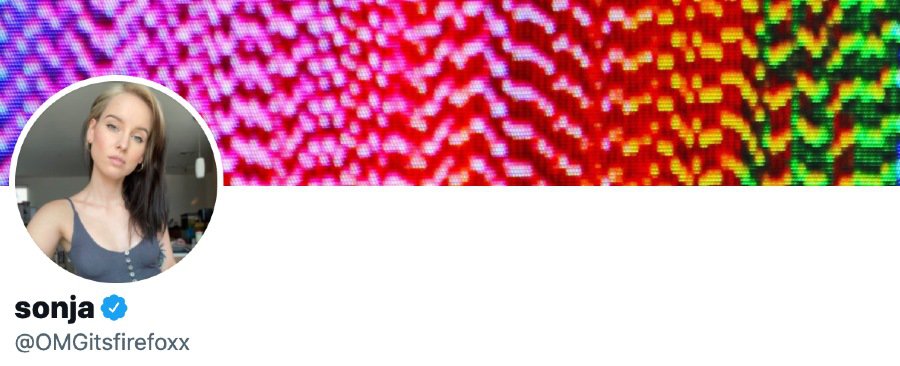 Behind this channel with 710,000 subscribers is Sonja who is popular on other platforms as well, especially on Twitter where she has more than 548K fans.
While most of her posts are about video games, she likes to cover other topics as well including tech and cars.
The Canadian star typically plays games like Minecraft, The Sims 4, Counter-Strike, and Grand Theft Auto. However, fans seem to be more interested in her vlogs and content not related to games. Still, we decided to include her because she appears to be popular among gaming brands and is working to create more gaming content including a podcast.
---
Markiplier

Mark Fischbach is the man behind Markiplier, a channel with nearly 30 million subscribers. He is said to be the best gaming influencer for companies looking to get more downloads as he enjoys a great reputation among players and is known to have a loyal fanbase.
Known for his charitable work, the man has worked with several brands. Many believe that his association with different philanthropic organizations is a major reason why so many of his fans are willing to listen to his opinions.
The LA-based star appears to be more popular among the younger crowd and is these days busy working on original programs. He mainly plays horror games and likes to post true reviews.
---
Namie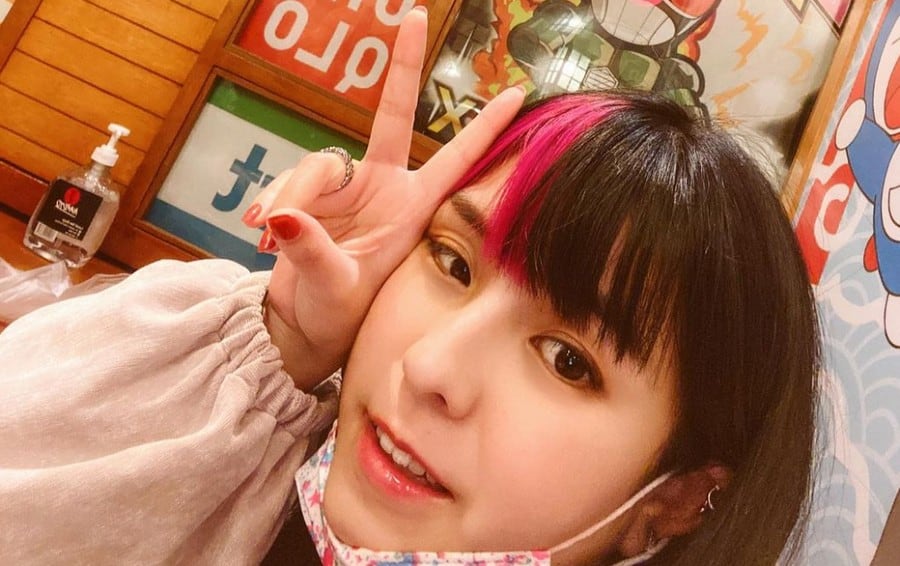 Namie is a Japanese gaming influencer with more than 1 million TikTok followers, over 100K YouTube subscribers, and more than 800K Facebook fans.
Known as one of the most popular influencers in Japan, the star talks about all aspects of life including fashion and food with a special interest in games.
She started as a gaming influencer but soon branched out and now works with all kinds of brands.
---
JackSepticEye

Jacksepticeye, real name Seán William McLoughlin, is more than just a gaming influencer; he's also an entrepreneur running his own coffee brand and a travel enthusiast who likes to post comedy vlogs and gaming reviews.
The Irish star is undoubtedly the most popular influencer in his country with more than 27.3 YouTube subscribers and over 7.5 million Instagram followers. He is now building a following on Twitch as well where he enjoys close to 600,000 followers.
His videos are fun and he's known for giving incredible reactions to tough situations. His huge reach makes him a great pick for businesses interested in reaching Irish audiences and beyond.
---
DanTDM

Daniel Robert Middleton, better known as Dan, is a British YouTuber, author, and pro-gamer with more than 25.4 million YouTube subscribers and over 877K Facebook fans. However, he mainly concentrates on YouTube and isn't very active on other platforms.
According to reports, he is one of the highest-paid gaming influencers and has companies willing to pay him a good price since most of his videos get good numbers. In fact, about 90 percent of all videos he has uploaded in the last three months have crossed the one million mark.
While he is a great pick to work with, he can be quite expensive. If you are looking for more affordable gaming influencers then join the Afluencer family and get access to our fast-growing database of influencers.
---
W2S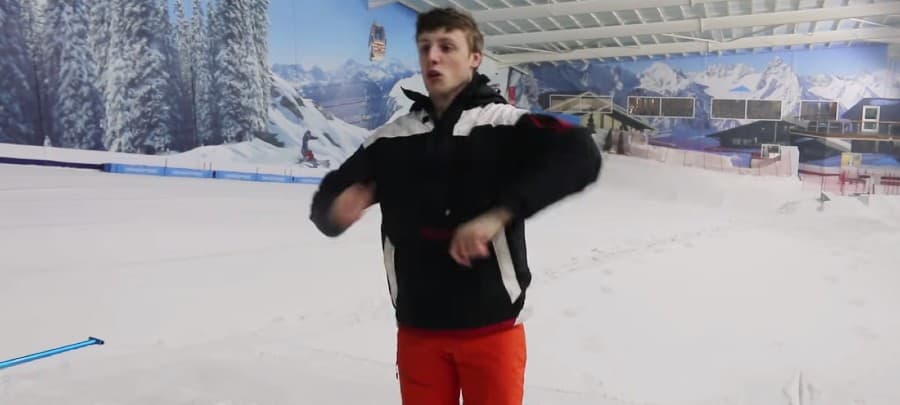 W2S is owned by Harry Christopher George Lewis, a 23-year-old gamer known for producing cool content.
On this channel, you will find several other YouTubers coming together to create fun and entertaining content for more than 16.1 million followers. The channel is known for the Sidemen group which consists of British gamers who play a variety of games and create content around it.
Lewis mainly focuses on FIFA and provides fun commentary; however, his teammates can be seen playing other titles as well. These days, the group is busy creating fun videos involving all team members.
---
RPGMinx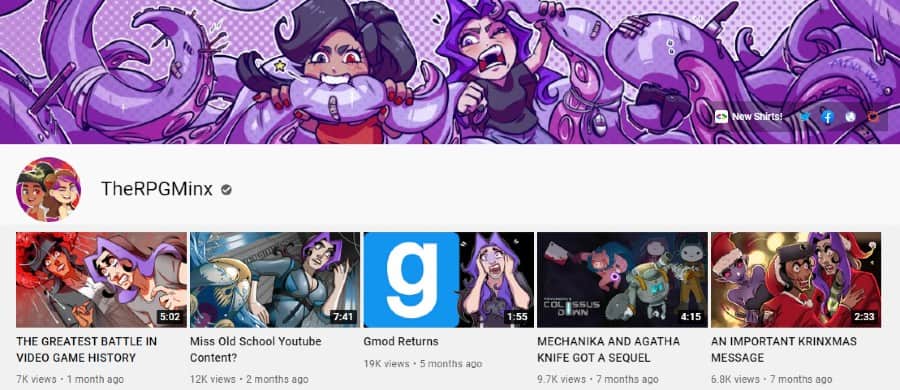 RPGMinx is a well-known female gamer who provides witty commentary and covers horror games such as Five Nights at Freddy's, Salem, and Lucius.
Unlike other gaming influencers, she follows a dark theme and provides content that's morbid but fun. RPGMinx's videos also include machinima mash-ups with live-action footage, original rap songs, and gaming-related animations. However, she hasn't been very active in recent times and some of her fans believe that she's busy planning a new series that'll set the world on fire.
---
Syndicate

Syndicate is British YouTuber Tom Cassell who is popular for gameplays. His channel first got fame when Cassell uploaded Minecraft gameplay videos that reached millions of people and got him a huge following.
He's one of the most followed Twitch streamers with close to 3 million followers. His earnings earned him mainstream media attention and he is known for making appearances on popular TV shows and podcasts.
The star turned entrepreneur a few years ago and now runs his own clothing line that has proven to be quite successful.
---
TFUE

Turner Tenney, best known as Tfue, is a 22-year-old American esports player with 10.5 Twitch followers and more than 12.5 million YouTube subscribers.
Called "The Best Fortnite Player in the World" by many, he likes to play top titles and seems to be a fan of action and shooting games. You will find hundreds of videos dedicated to Call of Duty on his page.
He is selective about the brands he works with but can offer excellent results.
---
Melonie Mac

If you are looking for female gaming influencers who enjoy adventurous games then have a look at this beauty with more than 327K YouTube subscribers. While she mainly focuses on gaming, you will also see her discuss other topics including her likes and dislikes.
Melonie seems to be a huge fan of the Tomb Raider series and has dedicated several posts to the game. In addition to this, her unboxing videos are quite popular as well.
Known for her bold statements, Melonie believes she's unlike other influencers and often takes shots at other female gamers.
---
Ali-A Plays

Those looking for something cool can turn to Ali-A Plays, a YouTube channel that enjoys more than 358K subscribers. Operated by Ali, the channel is dedicated to Call of Duty including classic titles from the series.
Known for his good looks and charming personality, Ali is extremely popular on Twitter with 2.5 million fans. Plus, he's building a solid fan base on other platforms as well. The star regularly hosts giveaways and is very active, posting multiple videos every week.
He is popular around the world and enjoys a good following from the Middle East, making him an excellent pick for brands keen to work with international gaming influencers.
---
Shroud

Michael Grzesiek, known by the name Shroud, is a 25-year-old Polish-Canadian YouTube and Twitch streamer who enjoys collaborating with brands and posting a variety of gaming-related content.
He started as a professional Counter-Strike player and gradually moved to other trending titles such as Apex Legends.
He currently has nearly 10 million Twitch followers, making him one of the most popular gaming influencers on the platform. The star comes online almost every day and always gives her fans what they want.
---
YammyXOX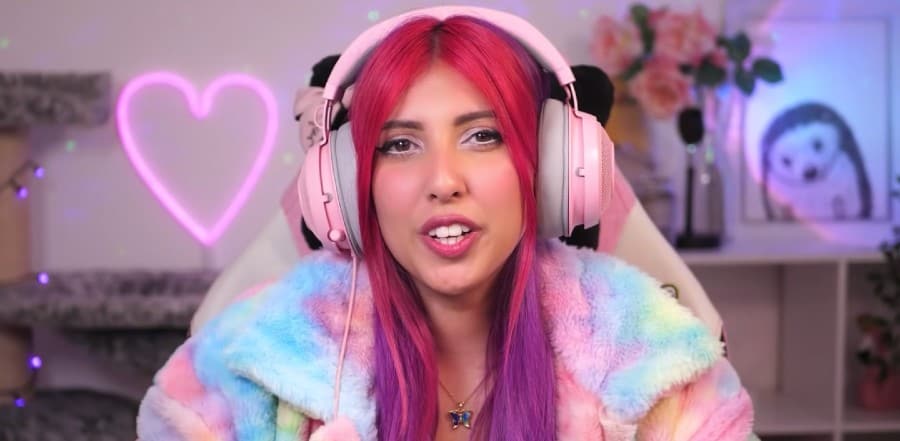 With more than 2.2 million YouTube subscribers, Yammy is one of the most popular British gaming influencers. Known for her colorful outfits, cool hair, and incredible gaming skills, the star started her career by playing games like Minecraft and The Sims. However, you'll also see her commentary on some other titles such as Tomb Raider and Amnesia: The Dark Descent.
Yammy is the go-to gaming influencer for many brands due to her loyal fan base and interest in mobile games.
---
Lomadiah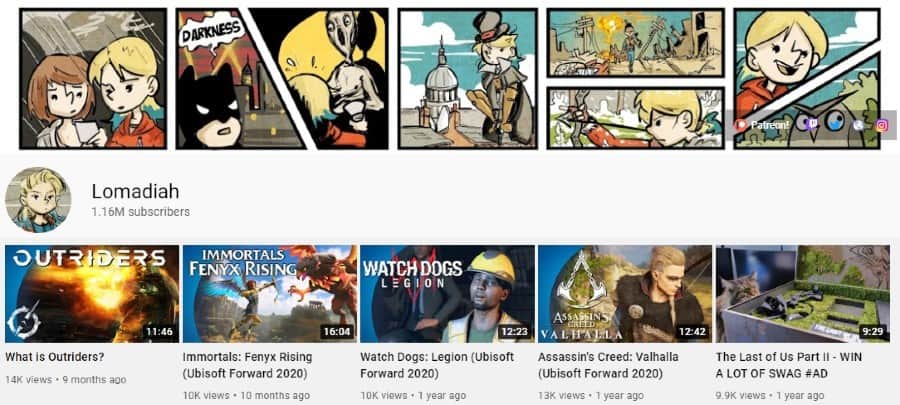 Hannah Rutherford is the name behind Lomadiah, a fast-growing YouTube channel with over 1.16 million subscribers.
Unlike some other gaming influencers out there, Hannah doesn't focus on a single niche or game and appears to be a fan of different types of games including mobile games. This makes her a perfect fit for all kinds of brands since her reach is pretty impressive, with followers from around the globe. Plus, almost all content on her YouTube is related to gaming.
The diva is also on Patreon and is working to grow her Discord group which currently has around 1500 members.
---
Myth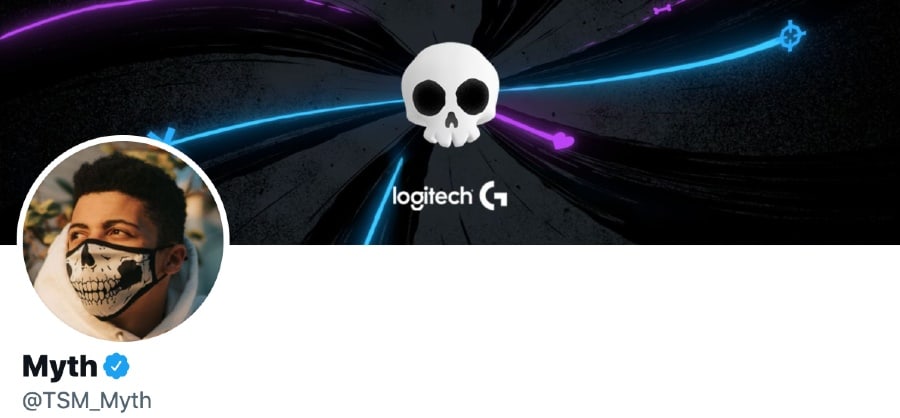 Ali Kabbani is a 20-year-old American YouTube and Twitch streamer with more than 7 million Twitch followers and around 4.5 million YouTube subscribers.
Back in 2019, Ali was one of only a few influencers given the opportunity to stream Apex Legends. He's rumored to have received around a million for the job. The star has built a strong career by playing in teams with different popular streamers.
He is available for collaborations but can be a little expensive to work with.
---
Gaming With Jen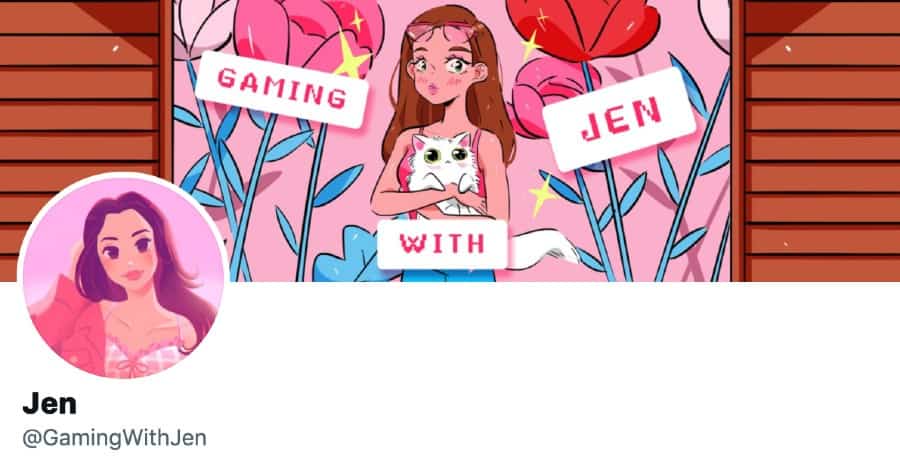 Jen is an American YouTuber who uploads a variety of content on her social media handles including game reviews and commentary. For gaming videos, she likes to collaborate with her husband, another known gamer.
They came together to create a hit Roblox video series that garnered millions of views and brought them a lot of positive attention.
She mainly posts Roblox videos; however, you may also find her playing other similar titles.
---
KittyPlays

Kitty is a female gamer who got popular for posting fun game reviews. While she used to be very active a year ago, she posts less frequently now and appears to be concentrating more on Twitch where she has 1.1 million subscribers. In comparison, her YouTube audience stands at 602K.
She shares fun videos on popular games such as Dota 2, Fortnite, and CS:GO. We must mention that her Twitch account comes with an adult content warning. Moreover, she likes to discuss other aspects of her life as well including her hobbies and travel experiences.
---
Ujjwal

Ujjwal is an Indian gaming influencer who is extremely popular in his home country with more than 5.77 million YouTube subscribers. He, however, speaks in Hindi, since most of his followers are from his home country, which makes him a good pick for brands looking to cater to the growing Indian market.
He's willing to work with companies that sell phones, apps, gadgets, PCs, and tablets. Moreover, he also has another gaming channel, which gives him an excellent reach.
Despite his excellent reach, he is still affordable and easy to work with.
---
Aphmau

Jessica Bravura is the woman behind Aphmau, a channel where you will find hundreds of Minecraft videos. Jessica, more popularly known as Jess, is considered one of the best female Minecraft players and is credited for making the game more popular thanks to her 10.4 million YouTube followers who religiously watch her content.
Her "Minecraft Diaries" series proved to be a huge hit and won her thousands of new subscribers.
---
TIM THE TATMAN

Timothy John Betar, also called Tim, is a popular Twitch gamer with more than 6.5 million subscribers. Known for playing Fortnite, he's a very active streamer who likes to communicate with his fans and is also known for collaborating with other streamers.
While he mainly focuses on Twitch, you will also find him on other social media handles including YouTube, where he has more than 1 million subscribers.
The American star started streaming in 2012 and has been nominated by The Game Awards in the Content Creator of the Year category in 2020. He has appeared in several commercials and enjoys celebrity-level recognition.
---
SUMMIT1G

Jaryd Russell Lazar is an American gamer who has more than 6 million Twitch followers. He's a retired competitive Counter-Strike: Global Offensive player who enjoys live streaming.
Once the most followed Twitch streamer, Lazar lost his position due to stiff competition, however, he continues to be very popular with thousands of people watching his live streams.
He currently streams titles like Escape from Tarkov, DayZ, Grand Theft Auto V, Sea of Thieves, and Valorant. Moreover, he was in the news for signing a long-term deal with Twitch regarding sponsorship support and content.
The winner of several gaming awards, Lazar is a controversial gaming influencer who continues to reign supreme.
---
Pokimane

Canadian and Moroccan gamer Imane Anys, also known as Pokimane, is popular for making Fortnite videos that are watched by her 6.66 million YouTube subscribers. However, on Twitch, you will see her play other games, including League of Legends and Fortnite.
She is among the top female gaming influencers and even made it to the 2021 Forbes 30 Under 30 due to her being the largest female Twitch streamer with over 8.1 million followers.
One of the founders of OfflineTV, Anys has several other interests including acting and fashion.
---
DR DISRESPECT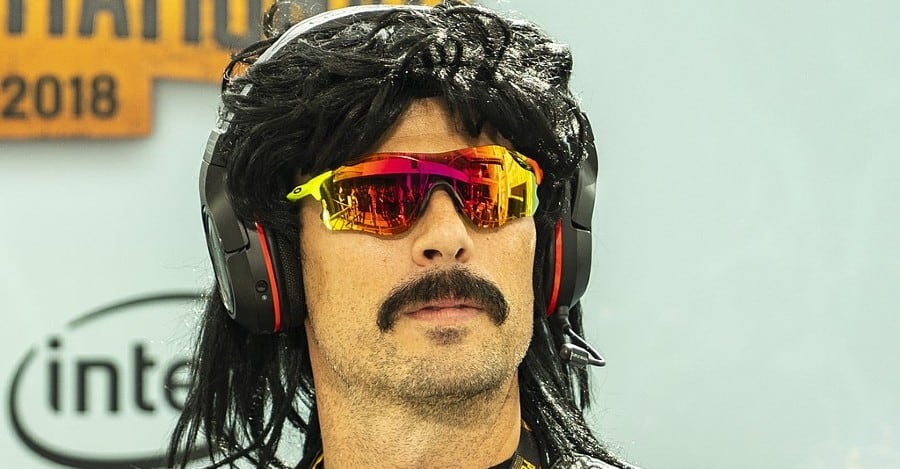 Herschel "Guy" Beahm IV is a 39-year-old American star who gained fame due to Twitch but now mainly concentrates on other platforms. He was one of Twitch's most popular streamers until June 2020 when he got banned due to unknown reasons. Rumor is that it is a permanent ban. He moved to YouTube after the ban and currently enjoys over 3.43mil subscribers.
Said to be very professional in real life, the star has a bombastic and ruthless online persona. He's known for being entertaining; however, he has been in several controversies yet fans love him like crazy.
---
DAKOTAZ

Some people believe that Dakotaz, real name Brett Hoffman, never sleeps as you will find him live on Twitch throughout the day.
Known for being one of the best Fortnite players, the American star is available on all major platforms and is huge on both Twitch and YouTube, with a combined following of over 7.5 million.
A cool fact about the star is that he has a twin brother who is also a gamer and enjoys streaming Fortnight. Brands looking for something cool may work with the two bros.
---
DrLupo

Benjamin "Dr" Lupo is a popular streamer who is active on both Twitch and YouTube.
He started his streaming career in 2013 by playing Destiny and soon moved to battle royale games like H1Z1. The year 2018 brought him real fame when he broke the Fortnite world record for vehicle trick points.
The same year, he started to take part in more charitable events, eventually signing an exclusive deal with Twitch in 2019 where he has more than 4.5 million followers. In comparison, he has 1.74 million YouTube subscribers.
---
Danielle DeNicola

Danielle is an all-rounder with a strong presence on almost all major platforms. She has more than 26.3K Twitch fans and almost 5,000 YouTube subscribers.
Known for her sex appeal and fun gaming content, Danielle enjoys flaunting her incredible looks and is more popular among men than women. In addition to video games, she loves cosplay showcases and loves to interact with her followers.
---
Cheryl Swarlez

Cheryl isn't your typical gaming influencer, she is a star with varied interests including fashion and gaming.
This gaming microinfluencer has over 12k Instagram followers and 247 Twitch fans. However, she seems very serious about her streaming career and comes online regularly.
---
Straight Up Knives

SUKnives is a YouTube page dedicated to Pokemon Go, one of the world's most popular games. You'll also find the page on other social media networks including Instagram where they have more than 13,000 followers.
While the page doesn't seem to be very active these days, old videos are still generating decent views.
---
Eddy's Tomb Raider Channel

Don't let the name fool you, this channel is not only about Tomb Raider. You will also find other popular titles like Resident Evil, Sailor Moon, and Winx Club. It presently has around 5200 subscribers and over 2 million views.
Eddy appears to be working hard to build a following and might be a suitable pick for small brands looking for an affordable gaming influencer.
---
Clare Siobhan

Known for playing hit games like Pokemon, The Sims 4, Mass Effect, and Call of Duty, Clare is a sensation with more than 1.2 million YouTube followers.
---
LIRIK

The man behind LIRIK is Saqib Zahid, an American gaming influencer who mainly streams on Twitch and enjoys more than 2.8 million followers. His YouTube following appears to be behind with 272k subscribers.
Sponsored by Discord, Saqib enjoys international followers including Asian fans who regularly interact with him.
---
Abel Green

Green is a YouTuber who enjoys making content on games that he cares about. You will mostly find him playing hit titles like Halo Infinite, Uncharted, and Battlefield.
Working to build a following, he has 22.2K YouTube subscribers and 11.3K Twitch fans. He live-streams thrice a week and posts updates on his social media from time to time.
You will find many gaming influencers like Abel on our platform.
SIGN UP WITH AFLUENCER TODAY so you can reach out to so many awesome influencers.
---
Gaming Influencers to Follow: Conclusion
The international gaming market is expected to hit close to $180 billion this year, a jump of 30.6 percent from a record of $137.9 billion in 2018. Thanks to the huge growth of gaming, we now have dedicated streaming platforms like Twitch.
Companies are willing to spend millions to advertise products through gaming influencers who enjoy a loyal base and huge reach. We have listed some of the best gaming influencers here and you'll find many more when you join our platform.