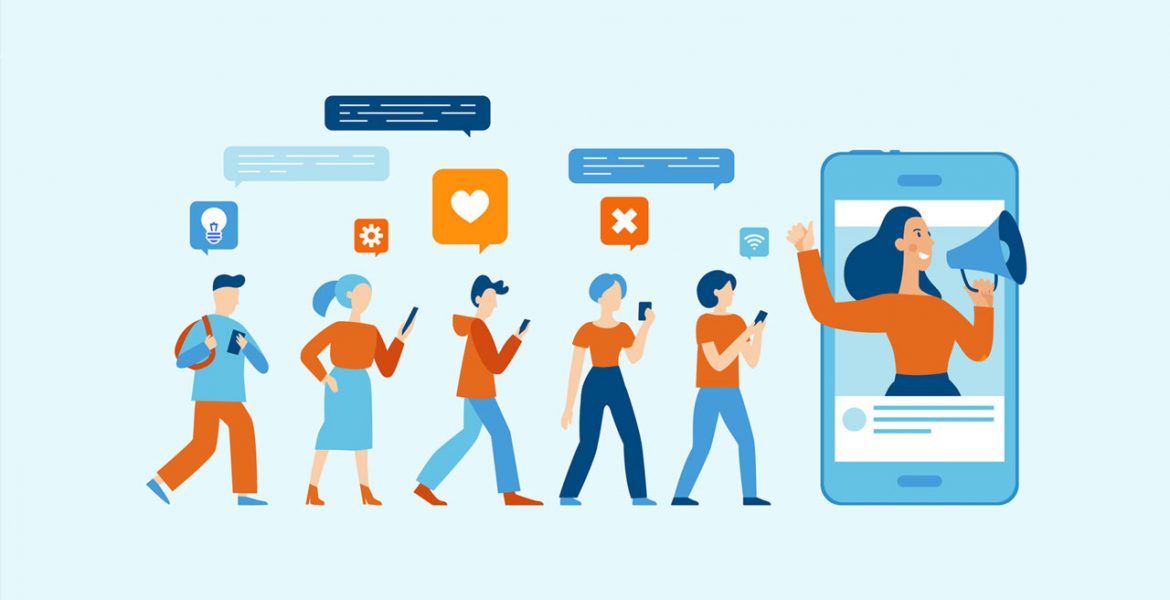 Influencer marketing has exploded in the last few years and looking at 2021 stats, it is expected to be worth $15 billion by 2022. Users turn to their favorite influencers for recommendations and advice on what to buy and use. Hence, it doesn't come as a surprise that about 86% of marketers trust influencers.
The rise of influencer marketing is attributed to increasingly high ROI according to a survey by Influencer Marketing Hub.
Social media has made it easier to promote and market products and build a loyal audience. In this article, we'll talk about influencer marketing stats that highlight the importance and power of this incredible field.
Let's get started:
Influencer Marketing Stats: Numbers That Matter in 2021
#1 Instagram is the Gold Standard
You will find influencers on every social media platform but some tend to be more popular than others.
Instagram is the number one platform for influencers with 79% of brands using it to reach influencers and create campaigns.
Facebook comes at the second spot at 46%, YouTube is third at 36%, Twitter has slipped in recent times but still controls about 24% of the market, and LinkedIn rests at the fifth spot at 12% according to a report from Business Insider.
Snapchat and TikTok have boomed in the last few years and are giving competition to other platforms but it will be a while before they break into the top 5, especially in the US.
#2 70% of Teens Prefer Influencers over Traditional Celebs
Back in the day, teenagers looked at movie stars and pop sensations for advice but things are now changing, and about 4 in 10 millennials say that influencers understand them more than their friends.
The faith users have in influencers is a major reason behind the rise of influencer marketing. Brands now use influencers to connect with teens. Many influencers are appointed as ambassadors and work to deliver the brand message.
#3 About 49% of Buyers Depend on Recommendations from Influencers
The 2021 statistics we're seeing definitely highlight the importance of working with social media influencers. The rise of influencer marketing can be further attributed to the fact that a huge number of people check reviews before purchasing.
According to a report released by Twitter, about 49% of consumers look at reviews and 40% of them make a purchase based on it.
#4 Influencers are More Popular among Women
According to studies, about 86% of women on social media look for influencers before making a purchase. They're also more likely to listen to suggestions than men.
This influencer marketing stat explains why brands that primarily target women are actively on the lookout for influencers.
An important point to mention is that women tend to follow both male and female influencers. Based on data gathered, most women use Pinterest and Instagram followed closely by Facebook.
They usually show a huge interest in beauty and makeup products, thus turning to beauty influencers for advice.
#5 Influencer Marketing Offers an ROI of 600%
This is one of the most important statistics of 2021 as it highlights how beneficial influencer marketing can be and why so many businesses want to spend on influencers.
According to a Marketing Week report, about 59% of businesses plan to increase influencer marketing budgets as businesses now earn over $6 for every $1 spent on influencer marketing. Moreover, the top 10% earn more than $20 on every dollar spent on working with influencers.
If you look closer at the influencer marketing statistics, you will realize that the ROI depends on several factors including the platform and niche.
#6 Influencer Marketing Stats Show That It's Worth $10 Billion
Influencer marketing is among the most reliable and fastest-growing customer acquisition channels. About 22% of marketing experts agree that it's the most effective method as well.
The industry is said to be growing at a rate of 10% and is expected to hit the $10 billion mark this year according to the latest influencer marketing reports.
This is huge growth considering the industry was only worth $2 billion in 2017. The rise is due to more people using the internet to make purchases and businesses realizing the importance of online marketing. And this includes but is not limited to Instagram marketing, Facebook marketing, and Twitter marketing.
A quick look at Instagram marketing stats is usually enough to convince most marketers to invest in influencer marketing. The industry has already surpassed print marketing as it's cheaper and easier to manage.
#7 More than 50% of Beauty and Fashion Companies Now Use Influencer Marketing
Influencer marketing is now common in almost all industries but it is more popular in certain industries. Including the beauty and fashion industry where 57% of big and small businesses are already working with influencers. Moreover, 21% more businesses intend to try influencer marketing in the next two years.
Overall, about 67% of businesses engage in influencer marketing and have some form of relationship with influencers.
Competition in the beauty and fashion industry is very tough and it's nearly impossible for businesses to leave a mark without joining hands with influencers. In fact, many influencers now have their own products giving competition to other businesses.
#8 Marketers Spend about $50,000 on Influencer Marketing
Influencer marketing budgets are rapidly increasing according to the latest Instagram marketing statistics.
The average marketer spends between $25,000 and $50,000 on influencer marketing with some major companies spending over $100,000 on a single campaign.
About 71% of marketers have full faith in influencer marketing and they are on the lookout to form long-term relationships with influencers.
Growing marketing budgets has also been a good help in contributing to the rise of influencer marketing.
#9 Facebook Tops When it Comes to Purchasing Decisions
Instagram might be the most popular option among influencers but Facebook still reigns supreme when it comes to purchasing decisions.
With more than 2 billion monthly users, it is the #1 social media platform. It contributes to about 19% of purchasing decisions. Facebook is the go-to platform for businesses involved in influencer marketing. However, other social media networks are slowly catching up according to the latest Facebook marketing statistics.
YouTube comes in the second spot as it contributes to about 18% of purchasing decisions. The video-sharing platform is now the second-largest search engine in the world.
Many big celebrities are on YouTube. They regularly post vlogs and videos that plug products in a subtle manner.
Third on the list is Instagram, which does well in the beauty and fashion niche. TikTok is also growing and is already pretty big in India and some other countries.
If you look at influencer marketing numbers in India, you will find TikTok in the top 5. However, it's yet to make a mark in the west.
#10 The Average Influencer Makes $30,000 to $100,000 Per Year
Many influencers do not work an office job and make anywhere from $30,000 to $100,000 per year.
According to a 2018 Vox report, influencers with more than 1 million followers earn between $100,000 and $250,000 per post. Influencer marketing 2021 stats show that the amount has increased due to stiff competition among brands vying for the same influencers.
Influencers with fewer than 100,000 followers make about $50 per post only. Big names like Dwayne Johnson and Kylie Jenner make up to $1 million per post.
There are influencers for all budgets, it's all about finding the right influencer for your brand.
We hope these influencer marketing stats for 2021 will help you understand the rise of influencer marketing.
INFOGRAPHIC: Impact of Social Media Influencers
Here's a little gift to reward you for sticking to the end of our influencer marketing stats article. More statistics. But presented in a bite-sized Afluencer-made infographic.
Check out the impact social media influencers can have on your business.