We're ready. The Christmas tree is up. A whole lot of merry. Plus as much candy that's needed to keep the holiday spirits up.
Holiday vibes are lighting up the air.  And so are my Christmas lights. LOL.
Influencers, I hope you're as merry and cherry as I am. 'Cause you better be ready to decorate your social media feed with some awesome collabs.
These 7 awesome gift brands are looking for creative influencers like you to share their wonderful products with your audience:
Soufeel – Custom Gift Wrap & Jewelry
AMARANTE LONDON – Infinity Roses & Personalised Gifts
Alabaster Co – Bible-inspired products
Handsome Brands – Cool Gifts for Men
Lithe Collective – Personalised Jewelry
Beiby Bamboo – Personalised Gifts
Gentleman's Box – Men's Subscription Box
Let's get Christmas cracking then!
Soufeel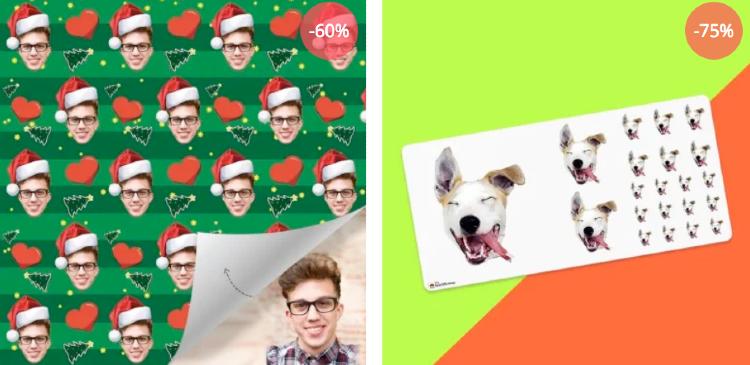 Sure, my mood is totally ready for the holidays. However, my gift-buying tasks need to catch up.
I'm not sure what I'm getting for everyone, but you bet that there's nothing better than wrapping all the gifts in a custom face wrapper from the Soufeel brand.
The face of yours truly, of course. Christmas themed with my face all over.
I think my friends and fam will love it. Okay, I think I'll love it more.
While I'm at it, I'm also checking out Soufeel's personalized jewelry – I'll grab some special gifts there for sure.
Influencers, trust me here. Your followers will love Soufeel, too.
Let's make Christmas great with gift wrap with all of our faces.
Influencer Application
Influencers get new products every month to review and create beautiful content.
In order to qualify for their influencer program, you must have a blog with 1k+ subscribers, a social media following of 10k+ followers, or a Youtube channel with 1k+ subscribers.
---
AMARANTE LONDON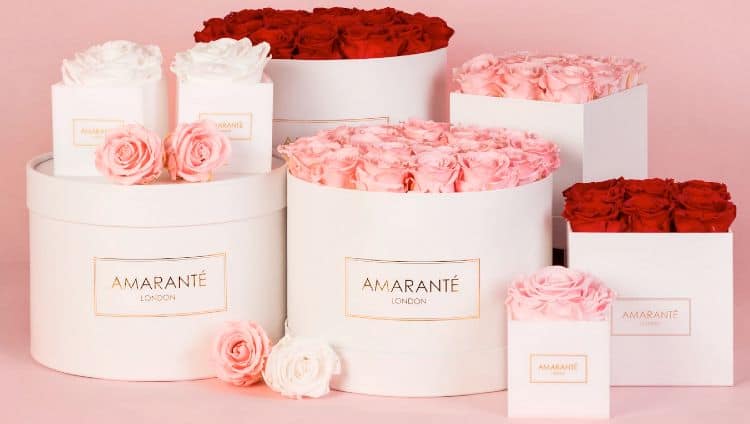 Gifts don't need to get complicated. Sometimes, a box of flowers will do. But not just any flowers. Roses that last as long as one year. No watering or maintenance is required. Yes, they are very much real.
This must be some kind of next-generation roses, but who wouldn't want beautiful roses all year round?
Get beautiful infinity roses from AMARANTE LONDON. They'll make lovely uplifting holiday gifts for loved ones.
Also shop their personalized collection of champagne flutes, wine glasses, latte cups, trinket trays, and more.
These are all lovely products to share with your followers.
Influencer Application
Influencers get their custom code to promote these gifts to their followers. Customers get 10% off their code and influencers earn a 10% commission on sales.
---
Alabaster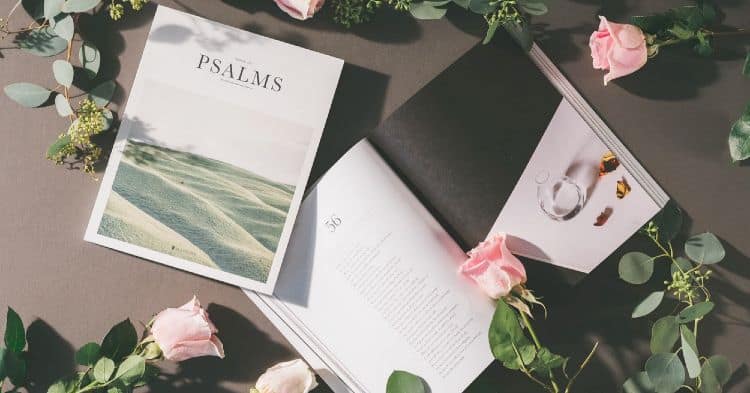 Christmas is always an opportunity to dive into the Bible. So, gifting a Bible is another special gift idea.
But you know we don't do ordinary here. I found a pretty unique gift brand for you: Alabaster.
At Alabaster, you can get a complete collection of individual Bible books. Instead of just one Bible book, get a collection of some of the Bible's most-read books. Isn't that pretty cool?
This is a unique way for anyone to experience the Bible.
They have a variety of book collections including the gospels set. And yes, you can purchase individual books, too.
Alabaster also has lovely artwork and notebooks.
Influencer Application
As an influencer, you'll have one book of your choice sent to you that you'll promote to your audience. You'll need to share content consistently over a period of at least 6 months.
Influencers get one book every 3 months.
---
Handsome Brands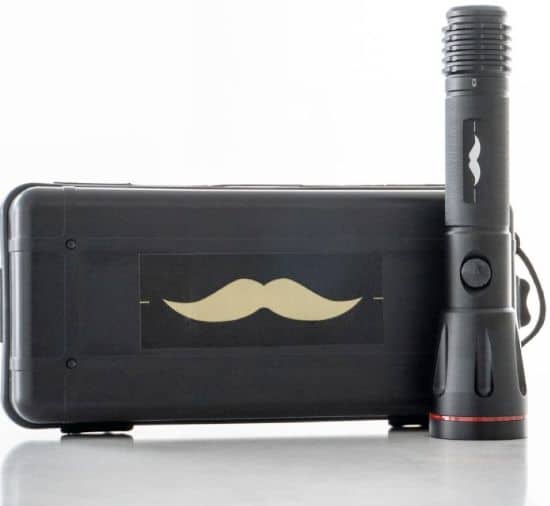 Finding gifts for men will always be somewhat of a challenge. It always feels like an extra task, right?
So when you bump into a brand like Handsome Brands that make gifts that men love, you have to get excited.
Men love to feel cool so a quick win is to get the stuff that makes them feel cool.
From hammocks to a carbon fiber minimalist wallet with RFID identity theft protection. Sounds awesome, right?
Influencers, these products will be a win on your social media feed.
Influencer Application
Would you like to share and educate your followers on these awesome products for men?
Influencers earn a 5% commission on sales and also access social media mentoring. Get product discounts, too.
---
Lithe Collective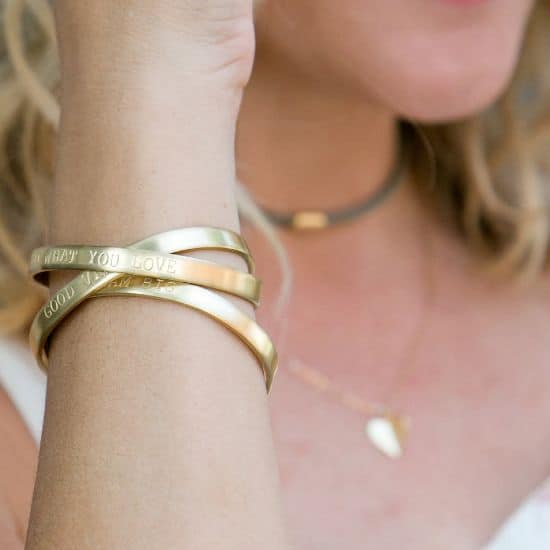 My theme for this holiday is simplicity.
If it's complicated, you'll find me missing in action.
If it's easy and makes everyone happy, I want more of it.
So for this one, jewelry from Lithe Collective is going to be a winner. Just put a name on it and your loved ones will adore that bangle, necklace, or keychain forever.
These are easy gifts that will be treasured. Share these with your followers and they'll treasure you, too.
Influencer Application
Would you love to join the #lithecostyle fam?
Send them your social media details and your blog metrics (monthly impressions and unique visitors) if applicable. Also, tell them about yourself.
If you're approved, products will be sent to you and you'll be required to post content within 14 days of receiving them.
---
Beiby Bamboo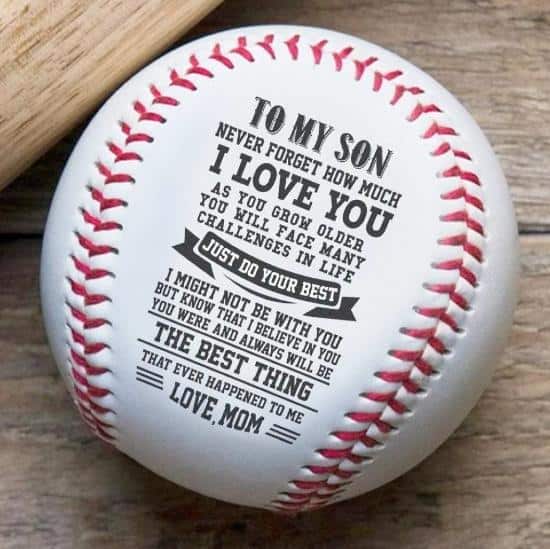 If you're looking for a super special personalized gift, Beiby Bamboo is your store.
Special messages for special loved ones. From engraved footballs, music boxes, leather cover notebooks, baseballs and the sweetest heartwarming of them all is the custom kid drawing enamel coffee mug.
These gifts may cause some tears. Yes, I did say super special.
Do you have an audience to promote these lovely products to?
Influencer Application
In order to qualify as an influencer, you must have a blog with 1k+ subscribers, a social media account with 10k+ followers, or a Youtube channel with 5k+ subscribers.
If the brand approves your application, gift products will be sent to you. Create photos and videos and publish them on your online platforms within 14 days. Your content may be used by Beiby Bamboo.
---
Gentleman's Box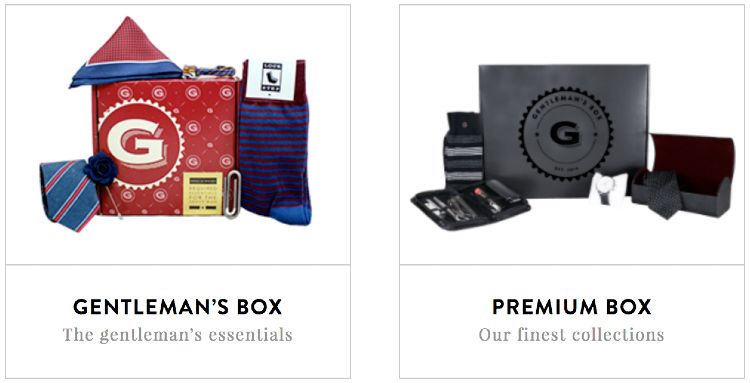 If you still haven't found a gift for the special man in your life, a subscription to Gentleman's Box will be fantastic.
They have a variety of subscription boxes filled with pretty impressive products from essentials to the finest collectives. And they also have mystery boxes.
What man wouldn't want a box of goodies on the regular?
Influencer Application
Would you love to share Gentleman's Box with your followers?
Get cracking and complete their easy online influencer application form.
---
BONUS Partnership Opportunity for Influencers
Have you noticed how huge the vaping community has become? Perhaps it would be worth collaborating with vape brands.
Think about it? Wouldn't a brand new vape kit make a great gift for a vaper?