Influencer marketing is a competitive industry. Pick any niche and you will find thousands of influencers fighting for brands and visibility. While most of us pay attention to the number of influencers and reach, these aren't the only factors to consider when trying to make a mark as an influencer.
You need an impressive influencer media kit to be able to attract brands and win contracts. An influencer media kit works like a portfolio. It can be defined as a digital document that introduces you to your clients and highlights your capabilities and personality. It includes important data including your stats, USP, demographics, etc.
In a nutshell, the job of an influencer media kit is to tell a brand all they need to know about you as an influencer. It talks to people and tells them why you are the right pick.
Quick links to jump through the article:
Why Create an Influencer Media Kit?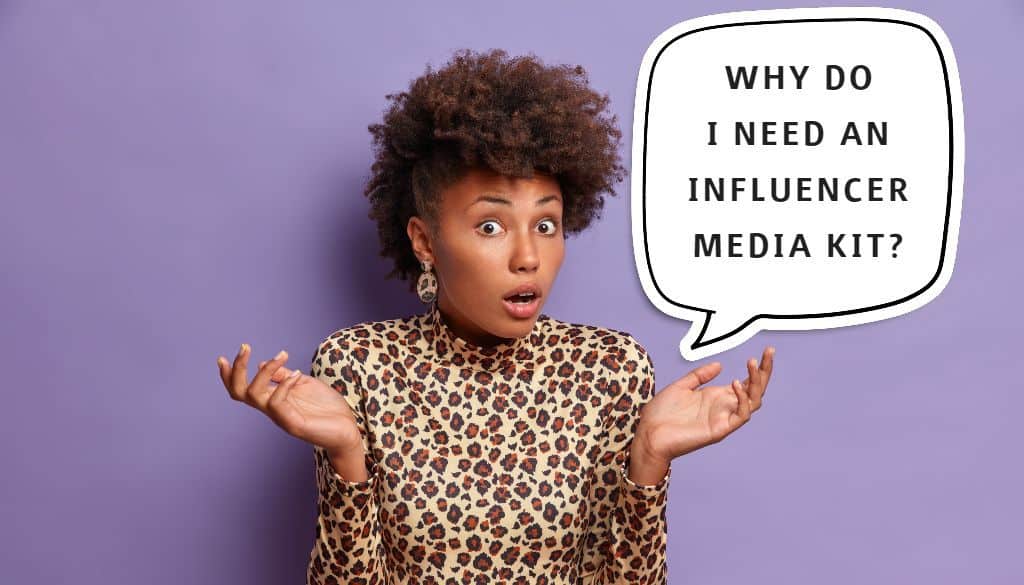 Creating an influencer media kit may sound like a hard job but it's worth it given all the benefits that come with it. Here are a few of the benefits:
You Decide What Brands See
With an influencer media kit, you will have full control over what brands see. You can customize the message and highlight the pointers that you wish to highlight. The same cannot be said for situations where you have someone else writing about your business.
This is of huge importance because there are things that an influencer may wish to highlight more or keep hidden. Most influencers would like to present successful campaigns and not talk about failures. An influencer media kit allows you to do just that.
You can design the kit according to your requirements and even choose your desired font, layout, and graphics.
Time-Saving
Influencer media kits can be a great time saver. Brands don't have to get in touch with influencers to ask for details. They receive a kit that contains all that they may require when making decisions. This improves communication and ensures there isn't a lot of back and forth.
Make sure to create a media kit that contains everything so you can enjoy all the benefits of a blogger kit. Also, since they are easy to duplicate, you will not have to create individual kits for different clients but a little bit of customization can often be of help.
Show How Prepared You Are
A blogger media kit does the job of highlighting how ready and interested you are in a job. It shows that you are serious about work and have done your homework.
Brands do not prefer to work with influencers who do not seem serious about their job. They want to work with professionals who understand how influencer marketing works and are out there to help the 'brand' and not just to make money or get fame.
Brands do not always have the time to get in touch with individual influencers and ask for kits. They prefer to join platforms like Afluencer where they can go through available options, download and view information that they need, and move to the next stage.
Encourage Collaboration
A media kit increases your chances of success. The media manager can have a look at your kit and pick important pointers that can help to determine how reliable you are as an influencer. They can also use media kits to compare different influencers and pick the most suitable one.
What to Include in Your Social Media Kit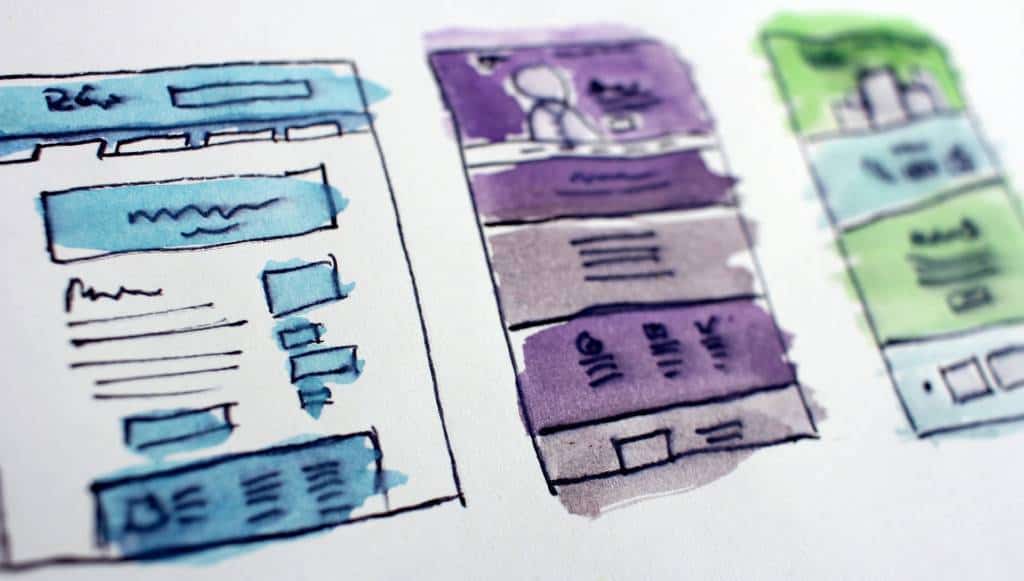 Not all media kits are made equal. Influencers design their kits based on what they find important. However, there are a few elements all kits must contain, otherwise, they will not be of much use.
Here are a few things to include in your influencer media kit:
Short Introduction about Yourself
Start by introducing yourself so that brands know exactly who you are and what you do. Contrary to popular belief, brands don't only care about numbers but also about personality. Some are very specific about the kind of person they work with, so create an introduction that shows your personality and what you bring to the table.
The bio can be extremely professional, witty, or a mix of both. You can talk about why you chose to be an influencer and what drives you without going into detail. Also, consider adding some information on your background including your professional career and education as it is of value to brands.
Your bio should contain personal information such as your name, location, values, mission statement, and a summary of your interests, passion, etc. You do not have to include irrelevant personal information unless you think it could help you win a gig. For example, talk about the animals in your home if you are a pet influencer. Similarly, if you are a mom influencer, go ahead and share a thing or two about your kids or life as a parent.
Ideally, this section should be short but informative. Try to keep it under 150 words and consider including a photo of yourself.
Followers on Social Media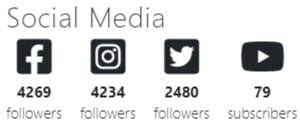 Finally, it is time to get into numbers and highlight how powerful your social media presence is. You can use graphs and charts in this section to make it more attractive and easy to comprehend.
We suggest that you mention all social media platforms you use and mention specifics for each including:
The number of followers on each platform
Your engagement rate
Average comments in the last six months
The frequency at which you post
Remember that brands use social media stats to judge how reliable and popular an influencer is. This section must be updated every now and then since your followers will keep on changing – often on a daily basis. Show the latest picture to your potential clients so that they don't feel cheated.
You can also highlight your growth rate so that brands know what kind of potential you offer if they choose to sign a long-term agreement. It might also be a good idea to explain in a few sentences why your engagement rate spiked or fell during a certain period so that they don't assume you bought fake followers.
This is a major concern among brands since influencers are known to buy fake followers. Brands want to work with people who can help them reach 'real' users and not bots, hence they pay a lot of attention to this factor.
Audience Demographics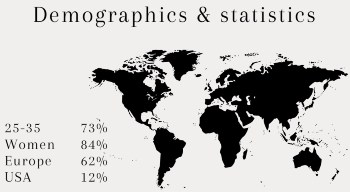 Here's another section that needs to be detailed and updated from time to time. Once brands know that you are capable of winning an audience, they would like to know exactly who you can help them win and how far you could take them. Brands want to see if your audience match who they're targeting, so make sure to provide their:
Location (city and country)
Gender percentage breakdown
Age range
If possible, you can also add more information such as the language that they speak, the social media platforms they are active on, and even the devices they use. The more information you provide, the more value it will add to your media kit.
Again, this information can be better represented with the help of charts and graphs as seen below:
Did you know that Afluencer includes influencer insights that include engagement rates, number of followers, and even country details of the followers?
First, you'll need to register as an influencer. Then add a photo and a little info about yourself. But if you want brands to be able to view your influencer insights, then make sure to link your social media handles with your Afluencer profile.
Remember that who follows you is often more important than how many people follow you. Provide as much information in your media kit as you can to convince brands you're the right influencer for the job. Since a lot of brands look for local influencers, we suggest that you include city or state names where you're most popular to attract more clients.
Blog/Website Statistics
This might sound a little odd to some since we usually only think of social media when we talk about influencer marketing but the truth is that not all influencers are on social media platforms. Some like to have their own blogs or websites, hence make it a point to include this information in your influencer media kit.
Again, consider providing information via charts and graphics. You should also mention how you use your blog and the techniques you can use to promote a brand's products and services via your blog.
Testimonials and Examples
Companies want to know how you can help them reach their goals. A great way to do this is to provide social proof and examples of previous collaborations. Name brands you have worked with. You may also add links to them or your campaigns so they can know exactly what you are capable of.
If possible, go into detail on how you achieved your target and what your clients had to say about you. You can add direct quotes in the form of testimonials. The use of graphics can prove to be beneficial as well.
Remember that brands are interested in real numbers. Don't mention terms like "great success". Instead, concentrate on numbers such as how many followers you helped a brand gain or how you helped boost its sales.
Add a mix of examples and testimonials to show your reach. You can also customize this section according to the requirements of your clients. For example, include examples related to the world of fashion when you're pitching to a fashion brand. Also, update this section from time to time to show your latest achievements.
Options for Collaboration
Explain all the options that you offer. Some influencers are open to the idea of new things and some have limitations.
Consider creating bullet points and explaining each in detail. Examples include styling videos, reviews, makeup tutorials, photos, etc.
You can also add live videos and FAQ options if you offer these collaboration options.
It is important to spell out what each option comes with. For example, describe what you will include in a review. Will you show yourself using their product or will it just be you talking about it? Also, show your flexibility if you're willing to listen to their input.
We encourage influencers to show their openness to suggestions as brands often have their own ideas and marketing teams working on those ideas. They want things a certain way and don't always like to work with influencers who are very stringent about what they offer.
More and more brands now require influencers to work with each other to form even bigger partnerships. They prefer experts who are friendly and willing to work with other professionals. If this is something you can do then include so. Again, not all options may be suitable for all influencers so think about your skills and abilities and work intelligently on this section.
The world of influencer marketing is changing and not everything is digital anymore. Brands often require influencers to even visit their office in person. They often even receive invites to special events including launches and parties.
This is the section that shows how far you're willing to go to help brands reach their goals. Don't show your limitations, instead highlight your passion and willingness. Instead of talking about what you cannot do, talk about what you can do.
Pricing

Not all influencers create this section as most like to negotiate in person but we have found that having a pricing section can turn out to be very beneficial. You don't need to be strict and have a fixed price, show your willingness to negotiate.
If you're just starting out as an influencer or if you don't yet have a large following then we suggest that you stick to the gifting method where you get access to products or services for free in exchange for sponsored posts.
Even big brands often shy away from paying cash and prefer to offer products and other such perks. Some are even willing to offer discount codes that influencers can share with their followers. It's a win-win situation for everyone involved.
Additionally, you can mention plans if you have fixed rates but we must mention that the industry doesn't usually work this way. Prices are still not standardized but they largely depend on factors such as your reach and portfolio.
Contact Details

Lastly, add your contact details. You don't usually have to add your physical address since companies will contact you online. You can include links to all your social media handles and the email address that you use to communicate. Additionally, consider adding your phone number as well.
Some influencers work with agencies and representatives. If such is the case then consider adding their contact details as well.
How to Create an Influencer Media Kit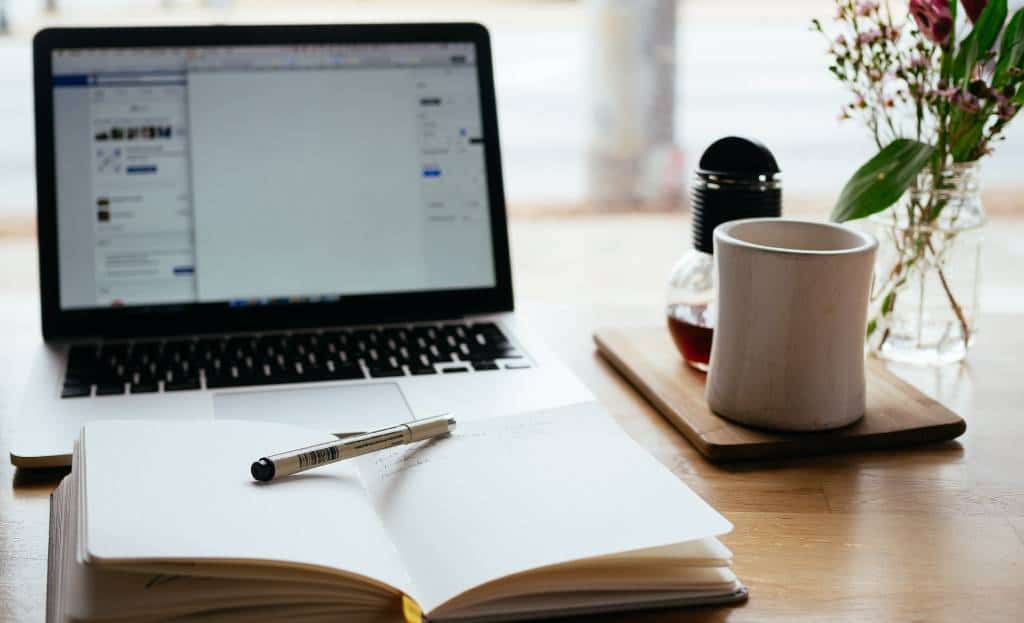 There are several ways to create an influencer media kit. Remember that while brands look for informative kits, they also need something that looks good, which is why you need to take care of several things when creating an influencer media kit.
Visual design is an important part of a blogger media kit. However, you don't necessarily have to hire a graphics designer to do the job as designing a media kit is simple and easy.
Here are a few things to remember before you start:
Keep it as brief as you can. Do not include a lot of words and use bullet points where you can. An influencer media kit should ideally be under three pages long.
Pay special attention to the format and use clear titles to make navigation easier.
Make sure your blogger media kit aligns well with the aesthetics of your profile. Use the same typography, editing style, and color palette that you use on your social media profile. It will give a nice touch of your personality to your media kit.
Round numbers when possible. For example, instead of highlighting 7,624 followers, you can mention 7.6K followers. It's easier to read and takes less space.
A media kit does not need a table of contents but the flow should be neat. Start with your bio and go in a logical order.
Now, let's talk about how you can create a compelling influencer media kit.
Create a Profile on Afluencer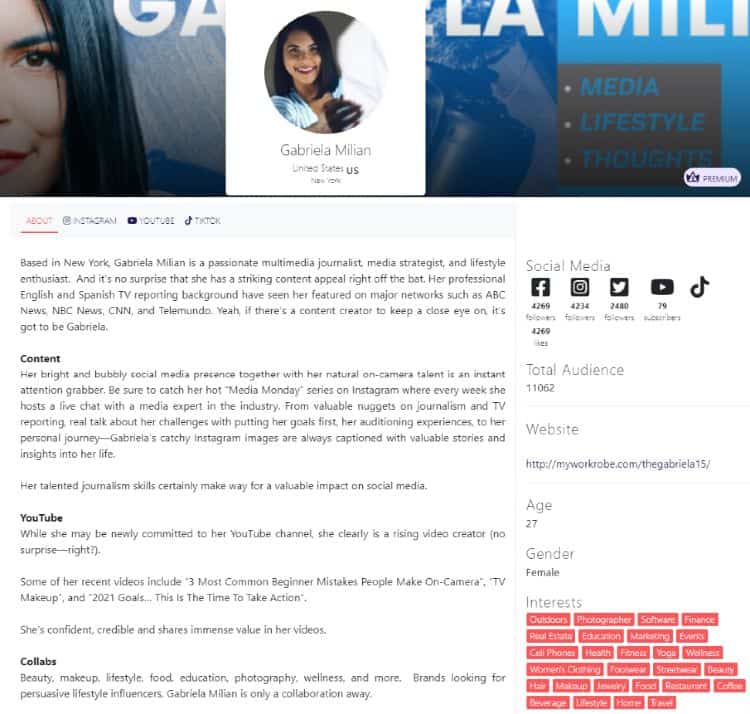 You can use your Afluencer profile as a social media kit as it presents all the required information in a neat manner and gives users the option to make changes to what users see.
You can add a bio, explain your motivation, and even highlight your strategy. As mentioned earlier, the profile even shows important information that's updated regularly.
Brands that use our platform typically look at the profile to make a judgment and don't usually ask for a separate kit. They can even contact you through the platform where you can discuss relevant matters including payments and content details.
Editing Tools
Editing tools like Adobe Photoshop and InDesign can be used to create media kits. Don't let this intimidate you as no expert skills are needed to get the job done.
You will easily find tutorials on the web with step-by-step guides on how to create influencer media kits. We suggest that you stick to an 8.5 x 11 page, show some creativity, use neat elements, and save it as JPG or PNG.
Another option is Keynote. It works well on Apple devices and is easy to use. It can be used to create simple blogger media kits with infographics and emojis.
Ready Made Templates
You can find a variety of ready-made templates online that can be edited to create compelling influencer media kits. Canva and Easil are two of the most popular options offering both paid and free tools.
In most cases, these DIY tools will be enough. However, consider asking for professional help if you can't get it right on your own.
How to Distribute Your Kit and Have it Noticed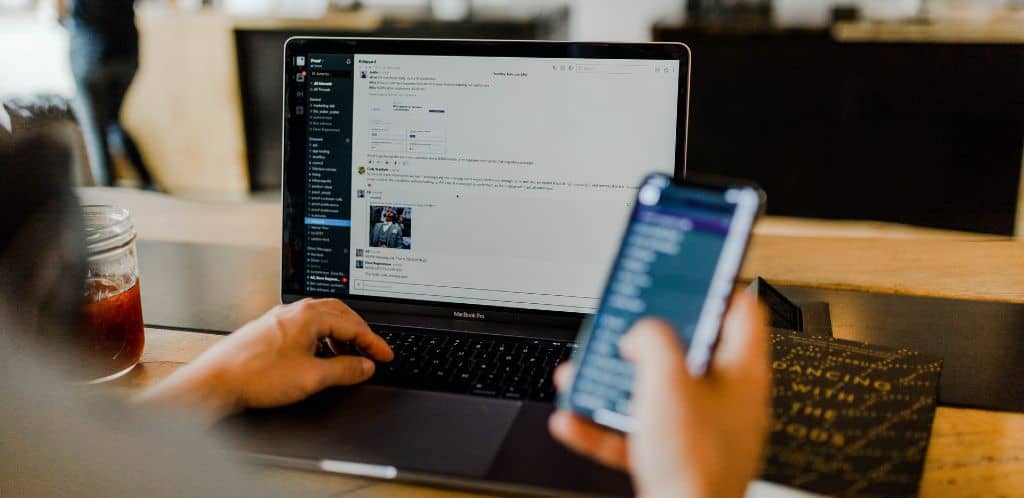 The next step is distribution, which is as important as creation because a blogger's media kit is of no use if it doesn't reach people.
Most influencers wait for brands to get in touch so they can send a copy of the kit to them but this is not the only option. You can also approach brands on your own. Platforms like Afluencer give users a chance to browse through available brands and contact them.
You can also directly connect with brands through social media and send your blogger media kit to advertise your services. Only approach brands that are looking for influencers and can also benefit from your services.
Unsolicited messages are fine as long as they are customized. It shouldn't look like a marketing message, but rather a chance to create a solid partnership that'll be beneficial for everyone involved.
Here are a few more things to keep in mind:
Be Professional
It is very important to look professional when you approach a brand. You shouldn't come across as desperate or too needy. Instead, write a message that makes the brand feel that they need you.
Also, don't send bulk messages. Each message should be personalized. Keep it as short as you can and let the blogger media kit do the main job.
Research Brands that Fit your Niche
It is important that you only work with bands that fall into your niche. For example, if you are a fitness influencer then you can work with brands that offer healthy meals, supplements, etc.
Spend some time searching the web. Again, Afluencer can come to the rescue as we give users the option to search for available brands by setting appropriate filters.
Provide Content Ideas
Your message can include some content ideas highlighting how you can help the brand. Keep it short and only a few lines at the most. Something as simple as "I can post a review and help you reach 30,000 people" may be enough. Make sure there is evidence in your media kit to support your idea.
Distribution can be a little tough since influencers don't always run ads promoting their social media kits. The best option is to join platforms like Afluencer as we can help distribute your kits and allow you to reach more people.
Your Afluencer profile will serve as a kit and you will always have the option to directly communicate with brands and send JPG or PDF versions of your kits. Also, brands can also find you by looking for influencers in your niche.
We house thousands of brands and influencers and work will both known and growing names.