According to last year's stats, 25 percent of internet users blocked ads on their mobile devices. Did you know that old-school banner ads are no longer the preferred medium of marketing for brands? It is now through social media influencers. Consumers now want to engage with the brands they invest in. They want to invest in brands that take a personal approach when it comes to marketing strategies. And one of the best ways to humanize your brand is to use influencer marketing.
Here's why that's a wise choice and can help you connect with the right audience:
Build a Relationship with Customers
When your brand uses influencer marketing, you're letting your customers know that there's someone behind the screen that cares about their input.
You're letting them know that you value their time and investment. You're letting them know that they are an important part of your brand's success.
When you build a relationship with your customers, you're increasing your chances of success. Word-of-mouth is the most powerful form of marketing. According to a report, 77 percent of millennials purchase products after viewing them on Facebook.
When your customers are happy with your services, it's likely they'll recommend you to their loved ones.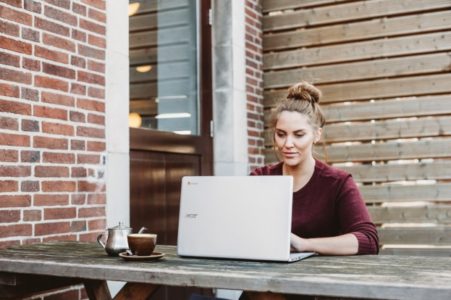 Connect with the Right Target Audience
When you advertise your services on social media, your success is only limited to the number of followers you have. But influencer programs connect your brand with multiple influencers that have a large number of loyal followers on various marketing platforms.
They can help you connect with the right target audience. They can also help you figure out what your customers expect from your services.
For example, various influencers use Instagram live to connect with followers. They also use Facebook and Twitter to create Q&A videos.
Quora and Reddit are also popular platforms that are used by brands to conduct market research and identify the needs of their customers.
Bonus Read: The Role of the Influencer in Consumer Behavior
You can also figure out how potential customers perceive your products. Are you doing well compared to your competitors? Do consumers prefer one of your products more than another? You'll get the answers to all of these questions via influencer programs.
Influencers Are Established Industry Experts
If it's one thing influencers know, it's how to market a product or service. This is because they have years of experience in the industry you specialize in.
Furthermore, influencer programs only connect you with influencers that are experts in your industry. They have the right tools, resources, experience, and expertise to help establish your brand in the digital world.
Moreover, 81 percent of brands say that their use of influencer marketing has been extremely effective.
By hiring an expert, you can easily pave the road to success.
Infographic: How Influencer Marketing Helps Brands Connect with Customers
Next up is an infographic that is pretty much a condensed version of everything we have just talked about above. Feel free to save it for future reference, and share it with your audience.

Afluencer is a leading online marketing platform that helps brands connect with leading influencers who have the expertise, resources, experience, and tools to help establish a name for their brands in the digital world.
Find out more about what we can do for your brand or get in touch with our friendly team if you have any questions.