There are plenty of brands online with top influencer programs looking for influencers and ambassadors on social media platforms like Instagram to collaborate with.
But how do you know if the brands you find are trustworthy?
That's what we're here for. Find the best social media influencer programs on Afluencer and connect with reliable merchants to attach your social reputation! We make online marketing easier for small businesses and influencers alike!
Fellow influencers, need something to brighten you up during the current pandemic? Then we've got your back covered. Here are some of the top influencer programs – compiled just for you. Goodies. Cash. Great vibes. And this lot is super easy to promote. You know how we do 😉
We will be covering a few categories. Here are the influencer program categories you can expect:
Let's make your month amazing then, with these easy-to-promote influencer programs.
Top Food Influencer Programs
Kush Puffs – Handcrafted Chocolate Buds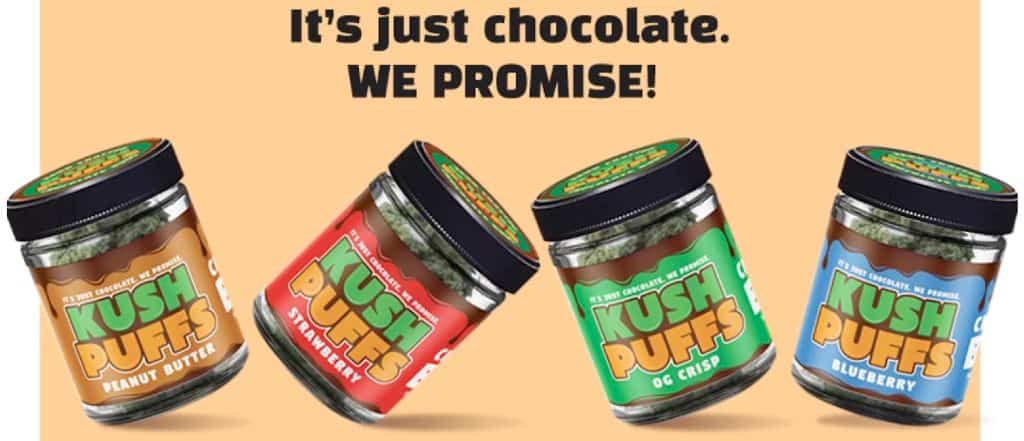 Chocolate is all it takes to make most people happy. Am I right or am I right? All the world needs are chocolate and Kush Puffs. These mouthwatering handcrafted chocolate buds will have your followers drooling all over their sweet delicious flavors: banana split, blueberry, moonrock, peanut butter, purple haze, strawberry, and more. These tasty buds are nothing but chocolate. No cannabis. No THC. Oh, and No CBD. They promise.
Influencer Collaboration
Food influencers, all you need are fans of chocolate. Easy. Promote Kush Puffs, and make everyone drool enough to buy 'em, then ka-ching, you'll earn 15% commish on sales. You'll also earn free products.
WowBoxMe – Drinks, Snacks & Alcohol Subscription Box

I love brands that are easy to promote. If you're a foodie influencer then you'll love WowBoxMe. Lifestyle influencers will find this great too.
Why?
Who doesn't want a box of edible goodies every month?
Not just the usual goodies, but the newest drinks, snacks, and alcohol. That's right, be the first to get your mouth on these yummies with a subscription to WowBoxMe.
Choose from signature boxes, healthy boxes, craft beer boxes, and fine wine boxes to promote. WowBoxMe is a great brand with a great product – super easy to sell.
What's in it for influencers? They'll give you 2.50 GBP for every signup through your affiliate link.
---
Top Home Influencer Programs
Netvue – World's First A.I Doorbell

Influencers, all you need is a fantastic "OMG" product to be a social media hero. This is it. Netvue Belle. The world's first artificial intelligence doorbell from Netvue. This is your personal doorman – only cooler. This sleek little device remembers your visitors, greets them by name, takes messages when you're not at home and it will even open for your scheduled deliveries or visitors. Video view, talk to your visitors, and playback footage with the handy mobile app.
Fun. Fun. And loads of fun. I can't think of any other way to describe the content potential of this gig.
Your followers will have star eyes and heart eyes all over the show for this hot tech product. Everyone will want one.
Influencer Collaboration
This is an irresistible collab opportunity. Because promoting Netvue will give you a serious popularity boost. Influencers also get free products and nice promos.
Fete Home – Sophisticated Homeware

Influencers are not just people with a big social media following. Influencers are experts in their niche. People actually care about their opinions and recommendations.
If you're a home and lifestyle influencer and you love to share your expert knowledge in homeware and home decor, then Fete Home has some sophisticated home products for you to share with your audience.
These products inspire joy, celebrations, and tell a story – all with a modern perspective. Great material if you choose to become their brand ambassador on Instagram.
Promote collections from dapper, chinoiserie to everyday celebration and minimalist. And when you promote Fete Home products, you get a 20% commission on sales made through your affiliate link.
---
Top Beauty Influencer Programs
Vanity Lovers – Makeup, Beauty & Skincare Products

If doing your makeup excites you enough to snap some pics and videos to show your followers your passion, then Vanity Lovers would love you to join their Makeup Passionate Program.
And if you're obsessed with nail polish that pictures your manicured fingernails have become your masterpieces, you could be the influencer they're looking for.
Do you have at least 1,000 Facebook followers? 500 Twitter followers? 100 Pinterest followers? Or do you have a blog of at least 500 members?
Then you qualify!
Promote Vanity Lovers makeup and beauty products and you'll be awarded points for each action. Redeem your points for cash. 1,000 points will earn you 20 EURO, for example.
SIGMA – Professional Makeup Tools

Speaking of being an expert in the beauty influencer space. If you're so amazing that other professionals in the industry follow you, then SIGMA wants you!
Help promote their expansive product line of professional makeup tools as well as makeup to your followers.
SIGMA has a range of award-winning makeup brushes, cleansing tools, and makeup products made for beauty enthusiasts and professional makeup artists.
So once you become an approved influencer, then you'll be allocated a dedicated account manager to help you with your social media strategies.
Pretty cool, right?
Influencers get a 10% commission for sales made through their affiliate link.
---
Top Fitness Influencer Programs
Wahoo – Cycling Fitness Products

Fitness enthusiasts naturally built a pretty rich social media presence with all their activities and passions. If you're a fitness athlete or coach and looking for great fitness products to promote to your audience, then make sure you reach out to wahoo.
Now let's chat about their cool cycling fitness products like the ELEMNT ROAM – a smart bike computer with nifty navigation. This is a must-have for any cycling enthusiast. Also, get other handy gadgets like cycling sensors and trackers.
Instagram influencers and ambassadors get a 10% commission on sales from their brand website made through their affiliate link.
---
Top Education Affiliate Programs
KiwiCo – Monthly Project Crates for Kids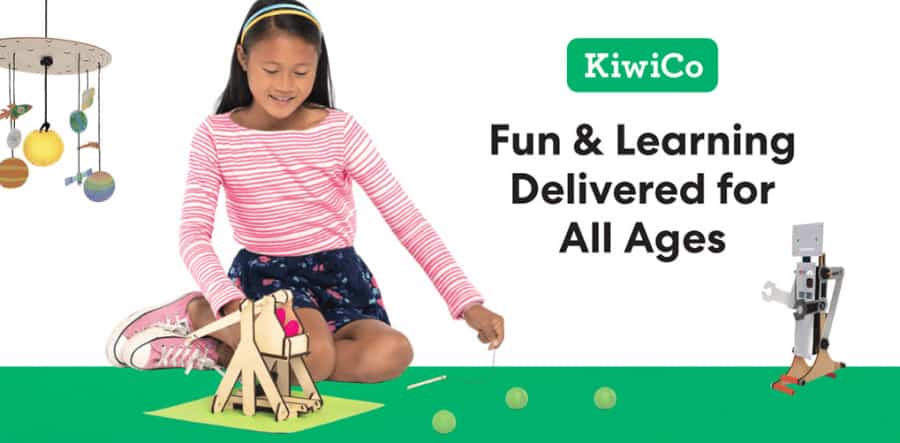 Has becoming a parent made you an expert in dealing with children? Has your social media following grown around this interest? If you consider yourself to be a family influencer or even an education influencer and you're looking for a great product to promote, then check out KiwiCo.
This is a monthly project crate subscription box with fascinating projects that will get little fingers busy. Crates include art, design science, geography, culture, and more. In fact, there's a crate for every age group – from 0-36 months to 14-104 years.
So if you have an audience of families, then this product will be a huge hit.
As an influencer, you'll get a 10% commission on sales, between $10-$20 on subscriptions and you may also get a free box if you qualify.
---
Top Pet Influencer Programs
Papa Poooch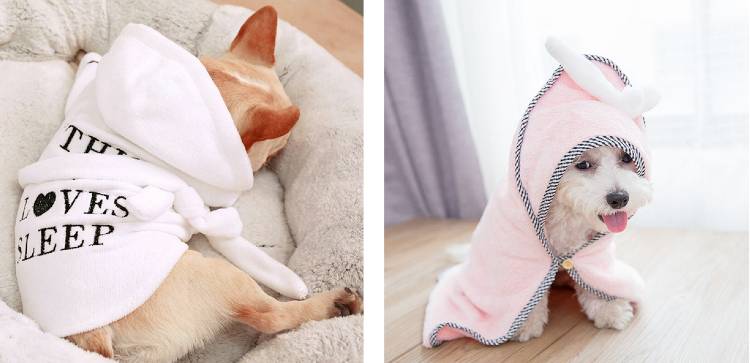 My heart just melted and yours will too once you check out Papa Poooch. Dog parents, be prepared for the ultimate cuteness overload with these hot pet products. And influencers, these items will surely give your followers bulging heart eyes and send them straight to the add-to-cart. Just drop a heart-melting red puppy puff jacket on your feed and then see what happens. Or your fur baby in the coziest dog bathrobe on pamper day? Hashtag dogsofinsta.
And just when you thought things couldn't possibly get cuter, wait till you see the banana pet bed.
Papa Poooch also has hot tech pet products – like the automatic feeder with built-in voice recording, a cool interactive chase toy, and more.
Influencer Program
Dog lovers and influencers have really amazing products to choose from Papa Poooch – and products that your followers will love. All that's expected from you with this hot influencer program is to share posts weekly and stay active on your social platforms.
Influencer perks include:
15-20% commission on sales
Happy Dog Food – Natural Healthy Meals for Dogs

Are dogs your everything? Are you passionate enough about your furry friend that you share your love with the social media universe? Do you have a following of pet parents that share the same love?
Then Happy Dog Food would love to collaborate with you. This natural dog wholefood brand supports the health of dogs and makes it easy for you.
If you're an advocate for natural dog products, then you'll love promoting Happy Dog Food. Share their ads, discount offers, and even create your own reviews of their products.
Influencers earn a 10% commission on sales made through their affiliate link.
---
Top Fashion Influencer Programs
Just Say Anything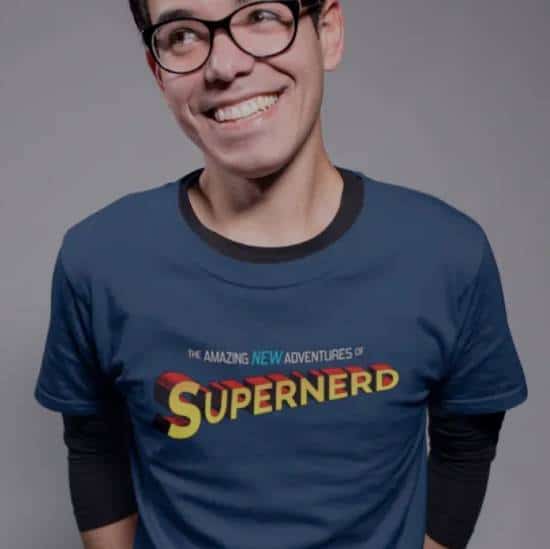 Influencers, a great tee always wins on your feed. So go find yours from Just Say Anything. These t-shirt designs come in quirky illustrations, fresh prints, sassy statements, and cheeky humor. Guaranteed to get reactions rolling in on your posts. From "The Amazing New Adventures of Supernerd", "Extra Divalicious", "No Touchy", to vibrant pride tees like "Queeralicious" – the lovable catchy tees are a quick win for any casual and streetwear loving influencer.
And for extra sass, try out their offensive collection.
After all, "fashion is a way to just say anything without a word" – right?
Influencer Program
Ready to jump onboard their influencer program and drop these fresh tees on your social media?
Just Say Anything has epic tees waiting for you to unleash.
Influencer perks include:
Hopikas – Fashion Influencers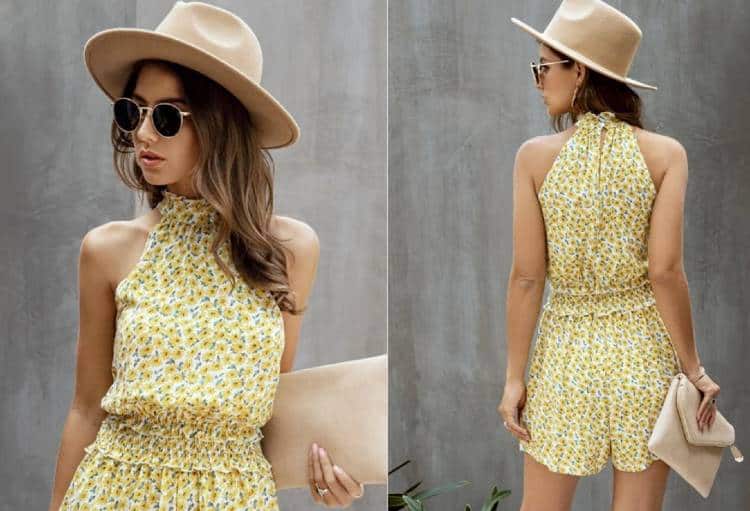 Ruffle off-the-shoulder tops, floral beach dresses, cute daisy rompers, playful polka dot outfits, statement tees, crisp elegant suits, and fab fitness leggings. Sunshine, happiness, sunglasses, summer hats, your bright smile plus fun hashtags. What more could your Insta need? Ladies, make these fun fashion vibes come true for you with Hopikas. Hot trendy apparel is always a win with your followers – especially when it's as affordable as it gets with Hopikas. So go on and make your content pop with a gorgeous gallery of irresistible outfit looks.
Influencer Affiliate Program
Fashion influencers and bloggers, it's time to hop onto a collab with Hopikas.
Influencer perks include:
20% commission on sales
Sponsorship per post
Influencer discounts
---
Top Travel Influencer Programs
Free & Easy Traveler – Adventure Travel Experiences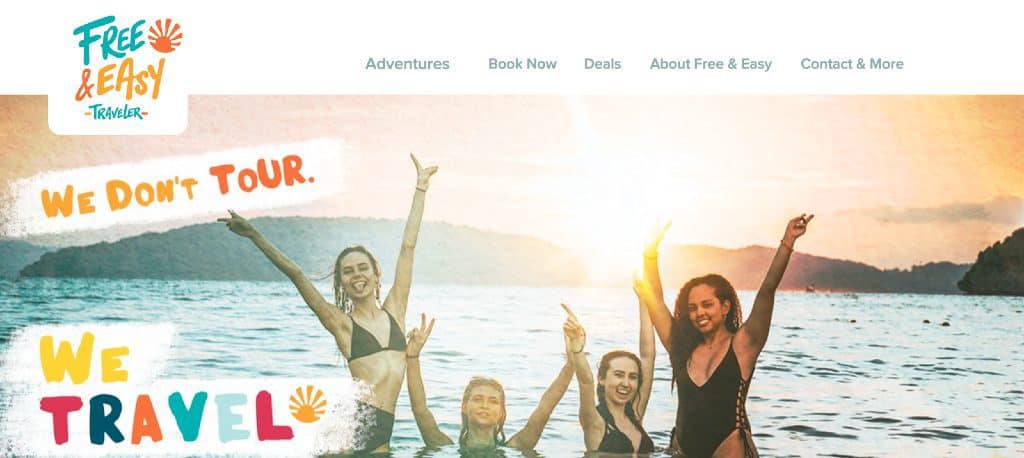 No social media feed is complete without that amazing "wish I was there" travel post. Wanderlust awaits you at Free & Easy Traveler. Adventures from Thailand to the Philippines are what I'm talking about. There are so many destinations at great prices, you cannot miss out on. Serious FOMO if you do.
Influencer Collaboration
Travel influencers with a large following that would love to inspire adventure travel, you've gotta apply for the S.N.A.P (socialites, nomads, and promoters) Influencer Program. Take your followers with you on your next Free & Easy Traveler adventure – influencers get it cheap or free!
So who's ready to travel?
Glam Passports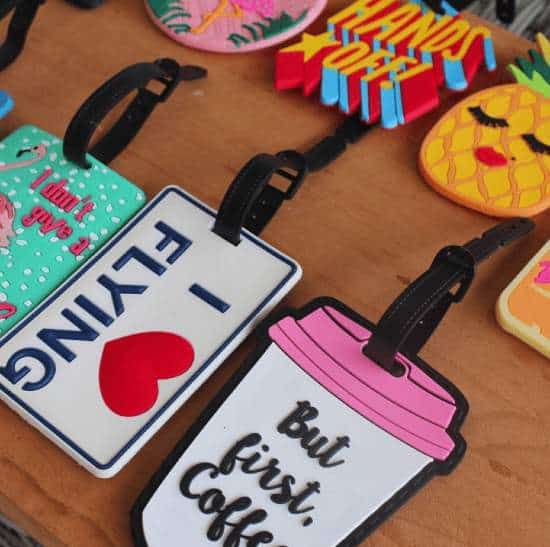 Is there anything better than traveling? Nah, I don't think so. Jet setting. Hotel living. Beach bumming. Adventure exploring.
The sweet life of a travel influencer. They have the best job ever and I'm jealous.
If you're all about travel life and you inspire the lifestyle of wanderlust with your followers, Glam Passports would love to collaborate with you. Their hot influencer program is recruiting creators to promote their chic collection of travel accessories.
Warning: you won't be able to resist the temptation of impulsively booking your next holiday.
---
Top Jewelry Influencer Programs
Aakarshan by Aditi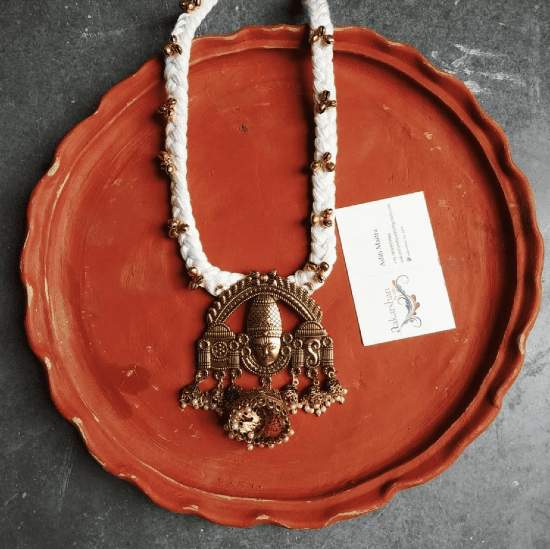 Are you an influencer with a love for unique authentic jewelry?
The kind of pieces that are rare to come by but captivate the soul. Much like the jewelry from Aakarshan by Aditi.
A collection of enchanting handcrafted Indian-inspired jewelry awaits influencers with the heart for these special pieces to showcase to their followers.
Matched with the right influencers, this boutique jewelry brand will be a pleasure to promote.
They'd love to collaborate with influencers, so if you'd like to enchant your followers with these handcrafted jewelry pieces, drop them a line.
Sun Kissed Jewelry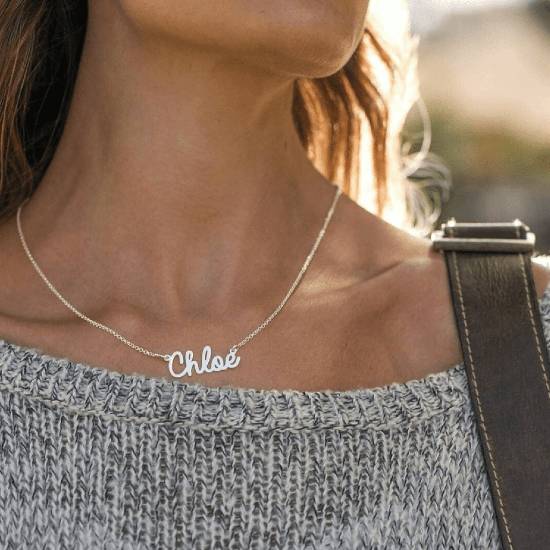 From sparkly dainty bracelets for special occasions to charming name necklaces for everyday wear – falling in love with Sun Kissed Jewelry is easy. These classic and modern jewelry pieces warm hearts and create smiles, making Sun Kissed Jewelry an appealing brand to promote for any jewelry influencer. And the good news is that they're looking for brand ambassadors to collaborate with.
As an influencer, you'll get free merch that you'll be expected to create one Instagram story of. You'll also be rewarded a 25% commission on sales made through you.
---
Do You Want More?
Don't forget to check out our other hot mix of influencer programs.
Also, make sure you read our other great influencer marketing guides. Like, How to Find the Perfect Influencer, or perhaps you could flip through The Role of the Influencer in Consumer Behavior.
Here's a fun one:
Luxury brands show how it's done when it comes to working with Instagram ambassadors. Read about it here.
Until next time… Good luck finding the perfect brand partnership!!