Whether you are a seasoned pro or a newbie influencer just starting out, you've probably gotten an email or two with offers to apply to Collabs. It usually reads something like:
We would like you to apply to our sponsored post with X brand.
We will pay you in product (good for beginners) and/or a certain amount for a static post, reel, TikTok, or other social media/blog post.
Click this link to apply and agree to our terms.
Then it will take you through a website affiliate (Mavrck seems to be the most popular lately). Make sure before you enter any credentials for apps that login to your social media that you research them first! This is a surefire way to lose your account to scammers and hackers. True story of a friend in Arizona with over 100K, gone in a minute which is terrifying. On that note, add security layers like text and email to your social media accounts to keep them secure.
Once you agree to the terms and submit, it's a waiting game. Sometimes they will ask you to name your price as well which is usually market value. A good guide is equating dollars per follower, something like this (based on influencer rates from Influencer Marketing Hub):
Nano influencers (1000 – 10,000 followers): $10 – $100 per post
Micro-influencers (10,000 – 50,000 followers): $100 – $500 per post
Mid-tier influencers (50,000 – 500,000 followers): $500 – $5,000 per post
Macro influencers (500,000 – 1,000,000 followers): $5000 – $10,000 per post
There are also apps that are available like Afluencer that does the brand scouting for you. With this concept, you fill out your profile information and link your social media accounts inside the portal. Then brands can see your demographics and if you are a good fit. With a free account, you can apply to one brand Collab a day. However, if you get a subscription, you can apply all day long! Brands will either accept you or deny you. Afluencer works with brands all over the world which I like a lot. Also, there seems to be a better quality (no Shein here folks) that I also enjoy.
Related Guide: How To Get Started With Afluencer
Whatever you end up doing, make sure it slaps. No one wants to be sold like your mom's infomercials (unless it's done ironically)!
What to do When You're Accepted to a Brand Collab
So you applied to a Collab with a brand you love and they accepted you – congratulations! You are one step closer to having a lucrative side hustle. We're assuming it's legit and not someone trying to send you "pick 3 gifts" in your DMs where you end up paying for cheap crap from China with overpriced shipping… ya'll know exactly what I'm talking about! But now you are nervous because you actually have to put yourself out there… don't be. The brand chose you because they like your vibe, just be yourself.
However mind you this is still work, so always be professional. Here are some tips:
Email and or message back the brand (or in the case of Afluencer, go to your inbox and message them there once they accept you for the Collab) and let them know you are excited to work with them.
Usually, at this point, they will ask for or have your address and should be sending you the product if it's a brand Collab. Always get tracking info so you can keep an eye on it en route to help plan your schedule to create as well.
Get a scope of exactly what they want down to the seconds of the video and/or the angle of the photo or video. Do they want horizontal or vertical? Are you just creating UGC or user-generated content for them to post at a later date? Sometimes you can talk them into doing both of your posts which will make you more money in the long run.
Do you have creative freedom? Some brands like to tell you what to do with a script and others just want you to take the reins. For me, I work best with artistic expression freedom but can follow a script. Sometimes I'll do both and usually they like my idea best as it's not so stiff… play around and make it fun!
Ask for their handle on social media (even if you already see it, always verify) and any hashtags they wish you to use as well as caption info.
Schedule the post and let them know when you plan to submit it for approval and/or post. Don't be afraid to tell them if you get sick. Just make sure to communicate what is happening so they don't think you've ghosted them. At the end of the day, we are all human and not perfect.
Now it's time for the fun part (for me at least), creating content! Read on about how to ensure you are killing it each and every time.
How to Ensure a Successful Collab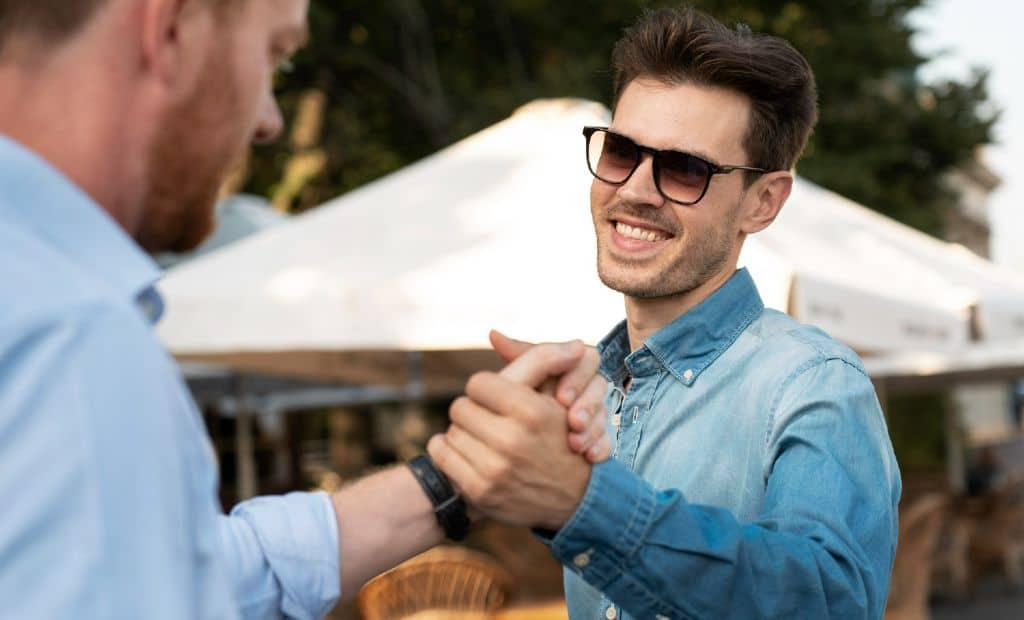 So you've applied to a Collab and dig the vibes of the brand that has accepted you and would love to get the word out about them. And the brand also can't wait to start working with you. Congrats! This is exactly the feeling you want to have when working with a brand.
If you don't have that fun feeling, don't work with the brand. You don't want to Collab with everyone in the world, you cheapen your value that way and your feed ends up looking like an ad that turns people off immediately.
For this scenario, we are going to pretend we are working with a product that was mailed to your house. Let's say you found a sweet (paid) Collab through Afluencer. So when a box arrives at my house (Collab or not), I do a quick unboxing video and tag the brand that sent it. My followers enjoy the strange things I get to try out and it only takes like 15 seconds of my day. In life and in business, if you go the extra mile, people remember that.
I then set it out on my "processing" counter where I look at it each time I'm getting coffee, etc., and usually, an idea will pop into my head somewhere along the way. Then I will message or email the brand and let them know my plan, ask my medley of questions to ensure we're on the same page (see What to do When You're Accepted to a Collab), and plan creation time.
For me, I like to do batch content i.e. pick a day preferably when I have my makeup and hair done, am full of energy and the sun is shining (I am solar powered apparently), and create all my content during the daytime.
Here are some more helpful tips to create content:
Always use a well-lit space. No one likes a blurry, dark photo or video especially when iPhones and Androids compete with DSLRs nowadays. Literally, just open the curtains or blinds. If you can work without a flash, great!
If you must film at night or in a dark space, invest in a ring light tripod that holds your phone and/or camera. If you're going for say a food influencer status, you will need many professional photography lights for your kitchen to give it that pro feeling.
Over-deliver! In a world where everyone wants to do the minimal amount of work, this will make you stand out immediately. For instance, I applied for a paid Collab through Afluencer recently and I'll start creating content for the brand soon. They only want a video for Facebook. But because I have my Instagram automatically linked to share to my Facebook biz page, I will post to both. This gives us both more reach, and value and doesn't take much extra time for me. It's a win-win as both demographics will find this product amusing and much needed!
Once the video/photo or the like is posted, send the link to the brand and request payment in whatever way they specified. They usually get it to you straight away in less than 24 hours. I have only had a couple of brands not pay me and when that happens, I usually keep the video up but post it in the comments so others don't get scammed too.
How to Create Successful Talking Points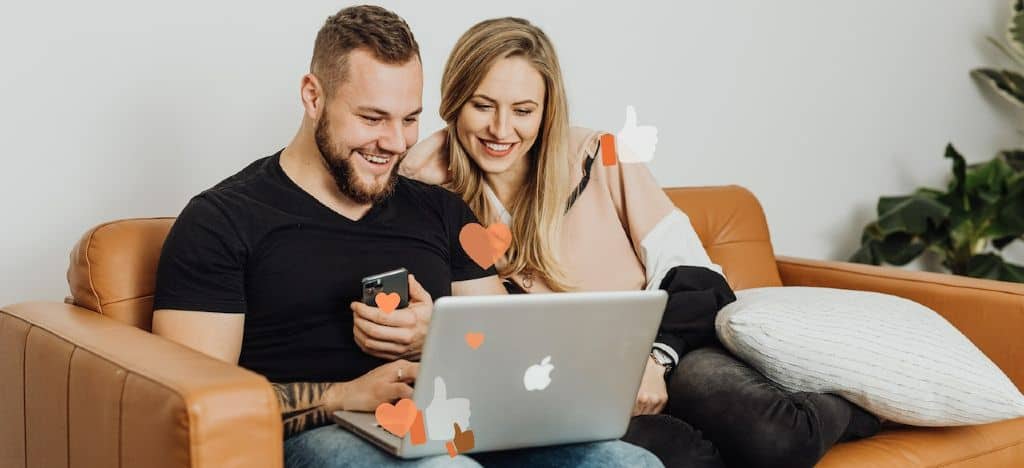 So you're finally ready to film, hurray! Usually, the build-up to doing the actual work is all stress and strife until you actually do it then you ask yourself why was I stressing out so much?!? That was easy. Ah… the life of a creative!
We're going to assume you already did the steps involved in How to Ensure a Successful Collab and have all that natural light flooding through the windows and/or some selfie lights glowing. You're ready to hit record and then you freeze because you have no clue what to say… I've got you!
Let's go over some easy, peasy ideas of how to get the words from your brain onto paper and out of your mouth. Here are some helpful tips:
Create an intro idea and topic. You don't have to write it down but if it helps to remember it, do it! You want an opening catch that can draw people in but not be too used-car salesman vibes. If you do write things down, simply tape them on your filming tripod to prompt you as you go. Think of television and reporters reading from teleprompters, it's the same idea but on a much smaller scale. Eventually, it will become second nature unless there are a lot of fancy words involved, keep the taped paper.
Talk naturally. Whether you are reading your intro idea from a piece of paper or you memorized it, just go with the flow. If you stumble and say ummm or oops, just go with it. Don't make 20 videos trying to perfect it. I think if TikTok taught us all anything, it is people like seeing the raw, imperfect person behind the screen. It's more relatable than Malibu Ken and Barbie to almost everyone. For me, I'm glad to see this shift happening as it was getting very gag me with a spoon cringe-worthy all the fakeness happening everywhere… like honey, your head is in a toilet seat not on an airplane!
Make sure to include the "meat" of the story aka the most important facts about the place or product you are talking about after the intro. You don't have to jam it all into one paragraph either. It's better to sprinkle the facts throughout the video so people don't get bored. We do live in what I like to call the ADHD era where people's attention spans are like gnats so grab 'em from the get-go and keep 'em hooked!
Tell a relatable story! This is literally a formula trending on TikTok right now. Tell a funny, shocking, or sweet story while you are washing your face, applying makeup, doing your hair, unboxing, etc. It's more interesting to watch someone do something than talk "at" you. Bonus if it's a memorable true story, the viewer will then share with friends and family!
Wrap it up with something fun! I just finished a video for YouTube through Afluencer with Genie Bidet and finished it by putting my head behind the toilet seat and snapping it shut as the video ended. I was literally laughing while I did it because it's ridiculous – but memorable. If you can make someone smile, they will remember that feeling more than a cold sales pitch.
Overall, the key point of this story is to be yourself! Stop comparing yourself to all these "influencers" who have mostly fake followers, comments, views, and likes… ya'll know we can see that, right? Also, stay in your lane. Who cares what others are doing? They are not you. Be authentic with what truly lights you up on the inside and the right brands will be more than happy to accept you on board when you apply to their Collab. Happy creating!