Hashtag dogsofinstagram — Hashtag catsofinstagram — Hashtag petsofinstagram.
Living the best pet life.
Just you and your fur baby. What more could social media need?
That's right, pet parent influencers.
From your cozy cat cuddles to your outdoor adventures with your dog, your pictures and videos truly make your followers go "awww" all day long.
So, to spread the love for your pets and favorite products, we've found 14 pretty amazing pet brands looking for influencers to collaborate with.
So are you ready to get your paws on these collabs now?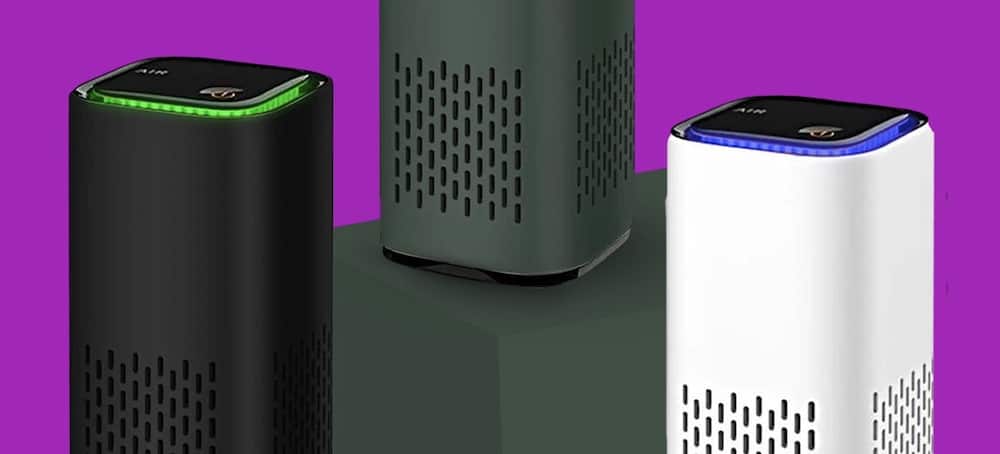 Puppy Mothers is here to make your home fresh, you happy, and your pet as free as they need to be. Introducing the Pet Air Purifier. It purifies the air and eliminates the unpleasant "dog air" from your home. This nifty device is small, silent, and certainly gets the job done to keep your home fresh and free from odors—a must-have for all pet owners.
Pet lovers, this is such a great gadget that is so easy to promote on social media.
Influencer Program
Puppy Mothers is looking for TikTok creators to create content for their TikTok page.
If you have an interest in pets and you're an experienced TikTok creator, you're invited to apply.
---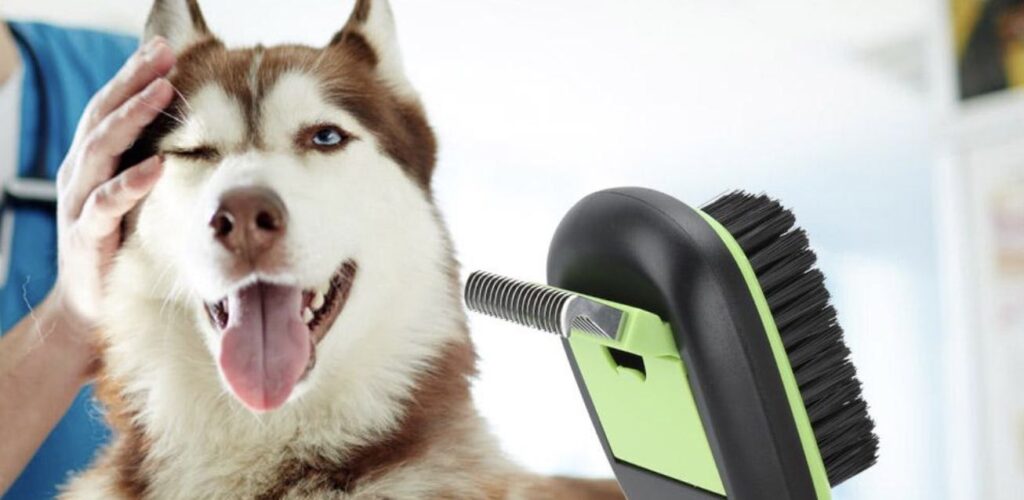 Our days are so much brighter with sloppy kisses, exciting greetings, and the unconditional companionship we experience with our fur babies. And Priority Pet Needs is all about caring for our pets with awesome products that you'll love to have—and your pet will love too.
From essentials like a waterproof raincoat, a pet safety car seat, and pet hair groom gloves, to smart gadgets like the interactive smart ball, and the pet watering fountain—shop a wide range of supplies with Priority Pet Needs.
And of course, you've got to share the adorable furry love on social media.
Influencer Program
Influencers – Priority Pet Needs would love to collaborate.
Influencer perks include:
---
PetFX® – Premium Pet Supplies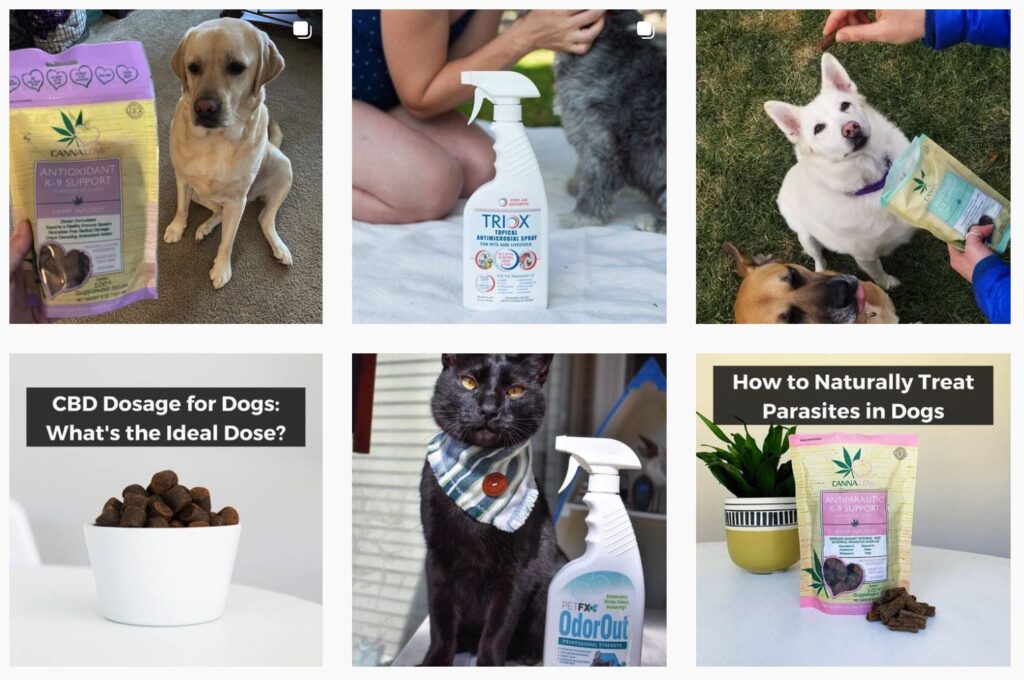 The sweet life of a happy tail-wagger starts here. Because all you and your pet need is PetFX®. Supplying premium pet supplies featuring leading brands such as CannaLove™, PetFX® OdorOut™, Triox®, and Stericide™—get natural calming products for your fur baby.
From shampoos, hemp-infused supplements, antiparasitics, pain relief, antioxidants, fungicides, and sterilants, to hemp CBD oils.
Now, how about a pic and that dogsofinsta hashtag?
Influencer Program
Pet, wellness, and home influencers—PetFX® would love to collaborate with you.
Influencer perks include:
Pay-per-post sponsorship
Free products
---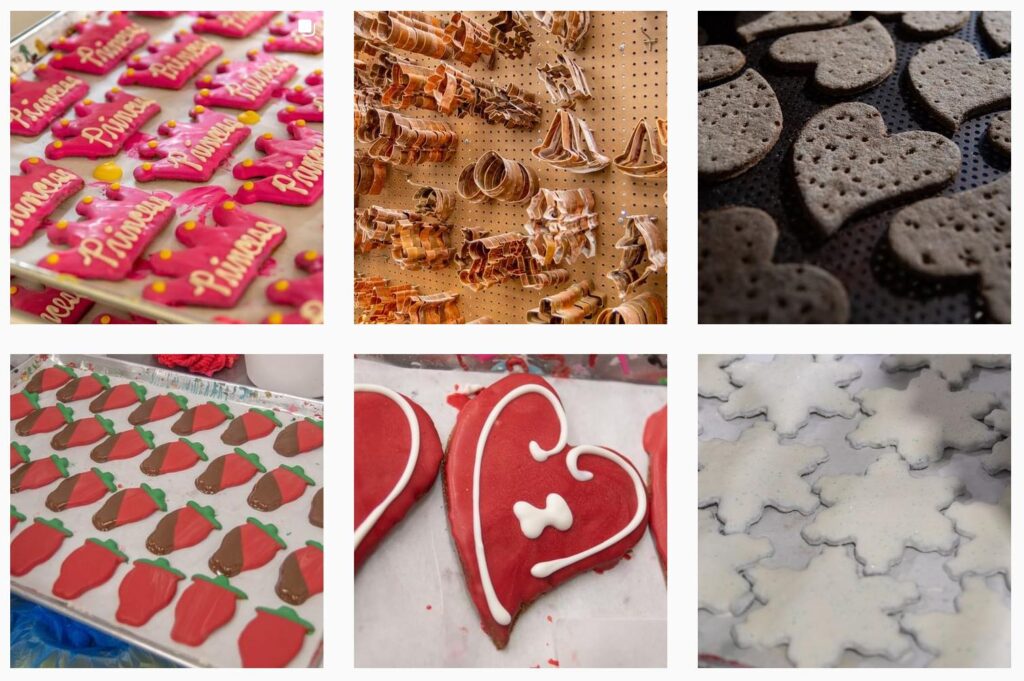 Doggie Donuts. Bark-N-Breakfast Dog Treats. Dipped Tail Waggers. And Peanut Butter & Honey Dancing Bones. Can treating your furry member of the family get any more amazing than this?
Sniff on over to Tailbangers for drool-worthy gourmet treats that your dog will love.
Get freshly baked all-natural dog treats from one of the largest dog bakeries in the USA—from packaged treats, and everyday nibbles, to special occasion goodies.
Influencer Program
Pet influencers in the USA with 10,000+ followers—Tailbangers would love you to promote a photo contest.
Influencer perks include:
Free product exchange for social media shares
---
Dope Dog – CBD Treats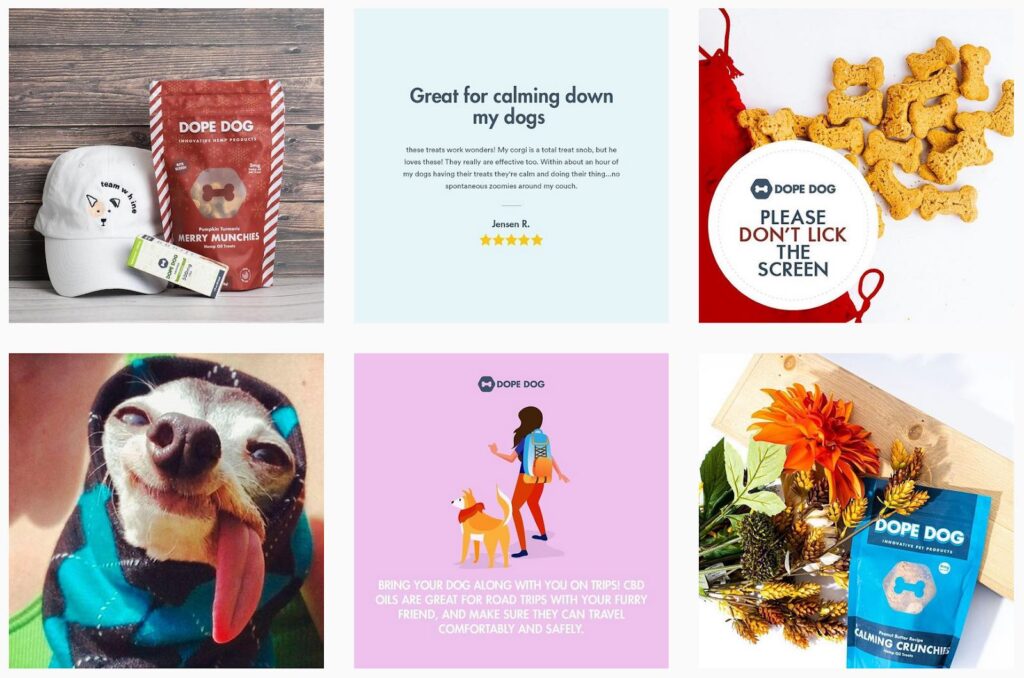 A wagging tail, bouncy energy, and sloppy dog kisses. That's what a day in a happy pup's life looks like. And a happy pup has a Dope Dog kinda parent. Because Dope Dog is "a dog's #1 choice for CBD".
Delicious treats like Calming Crunchies promote the natural health benefits of CBD such as anxiety, inflammation, and joint health. Also available is the must-have Dope Dropper CBD Oil.
Made from quality ingredients and infused with effective CBD, Dope Dog products are created to help make dogs happy and healthy.
Influencer Program
Do you have a pup and would love to promote Dope Dog with your followers?
Dope Dog is looking for influencers in the USA.
Influencer perks include:
Pay per post sponsorship
15% commission on sales
---
PawsWorks – Natural Pet Products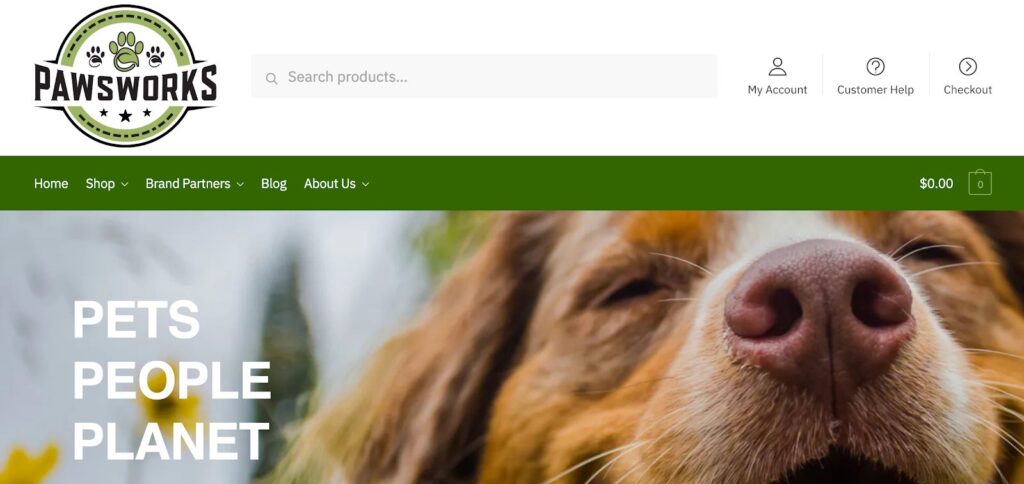 Good for the planet. Good for you. And great for your pets. PawsWorks. This is where all the happy eco-conscious dog parents are hanging out for natural pet product supplies.
Natural is always best and it's even better when it's effective, safe, and makes everyone happy. Like the natural flea and tick repellant spray, the pampering Duke's Paw Butter, or Natural Hemp Bites dog supplement for hip and joint health. And just in case you needed a potty, grab the easy-to-use and easy-to-train Bark Potty that's all-natural. Then add a cute little wild plush toy for fun, because – why not?
Get all these and more quality natural products and goodies from PawsWorks.
Influencer Program
Family-friendly influencers with pets and the earth at heart, guess which pet brand is looking to collaborate with you?
Receive a free sample and get creating. Promote PawsWorks to your followers and earn a 10% commission on sales or get a one-time campaign payout.
Go now and get your paws on this collab.
---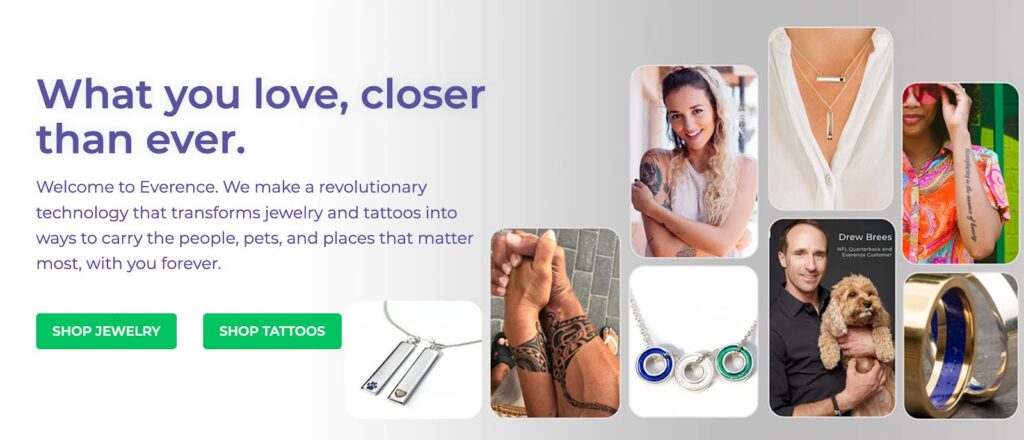 Our furry friends fill our lives and our hearts. Floppy ears. Sloppy kisses. And so much unconditional love. With all this love, I think a forever keepsake is in order. A unique treasure from Everence.
Have the DNA of your pet enclosed in a resin that's then placed into a bracelet, necklace, ring, or chain. Pretty special, right?
How about a tattoo? With Everence, turn the DNA or source into a tattoo ink additive that you can take to your tattoo artist. Carry your pet with you forever in a truly unique and personal way.
Besides, it's always a good day for a new tattoo or a treasured piece of jewelry, right?
These unique treasures can also be made from ash, soil, sand, rock, grass, and flowers.
Influencer Program
If you're an Instagram or Facebook influencer, then Everence is looking for you to share their pet brand with your followers.
Promote Everence and you could earn up to $45 for each completed order made through you.
---
Litter-Robot – Auto Self-Cleaning Litter Cat Box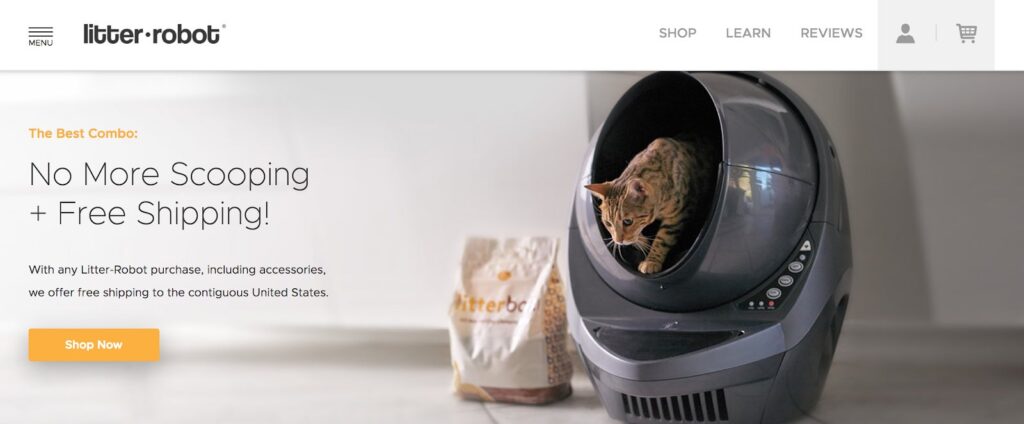 Talk to any cat parent. You'll be convinced that a cat is all you need in your life. Having a cat is such a pleasure. But there's just one major pain. Litter scooping. But thank goodness for tech because the Litter-Robot will make caring for your cat so much easier. This smart device is an automatic self-cleaning litter box for cats – large and small. Connect to the app, then monitor and control the robot. No more scooping. Pretty cool, right?

Influencer Application
Are you a cat parent and an influencer that would love to promote a product that you and your followers will fall in love with? Here's a brand that's not necessarily looking for pet influencers with a large following. However, what you do need is your enthusiasm and creativity to create awesome unique content to share with the online cat universe.
---
The Honest Kitchen – Quality Human-Grade Pet Foods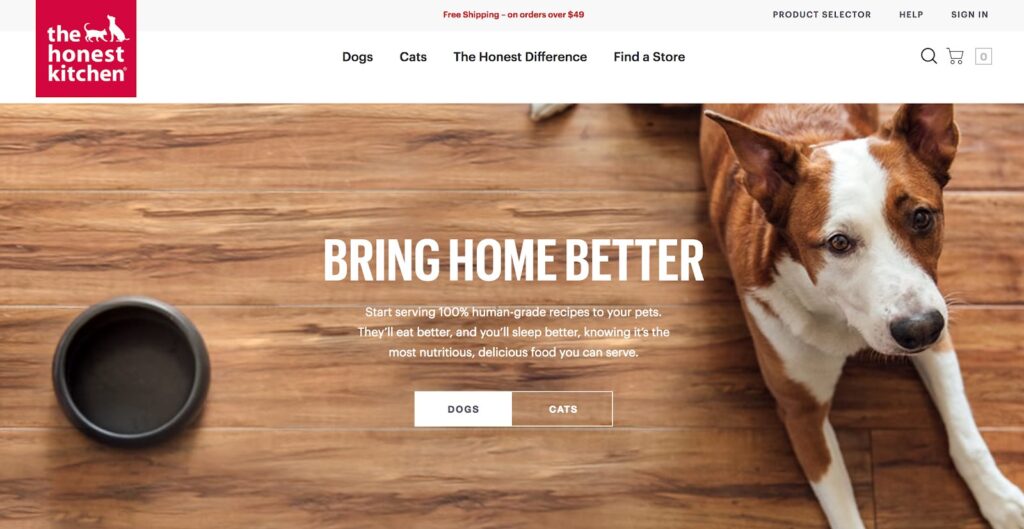 You love your pet, don't you? Then prove it. How? Well, according to The Honest Kitchen, the ultimate gesture of love for your dog or cat is giving them the best quality food. Not just any grade random stuff you find in the stores. But food, toppers, treats, and supplements that are made with high-quality ingredients. In fact, make it pet food that's 100% human-grade. Now, that's love – isn't it?

Influencer Application
Are you a passionate dog or cat parent that cares about feeding your fur baby delicious nutritious food? Are you also an influencer that would love to share this passion with your followers and inspire them to provide the best for their pets, too? Then you can stop looking for pet brands because Honest Kitchen is a perfect match for an influencer like you.

In your application, you'll be required to share details about your pets and also why you'd love to be an influencer for The Honest Kitchen.
---
Oxbow – Small Pet Care Health Products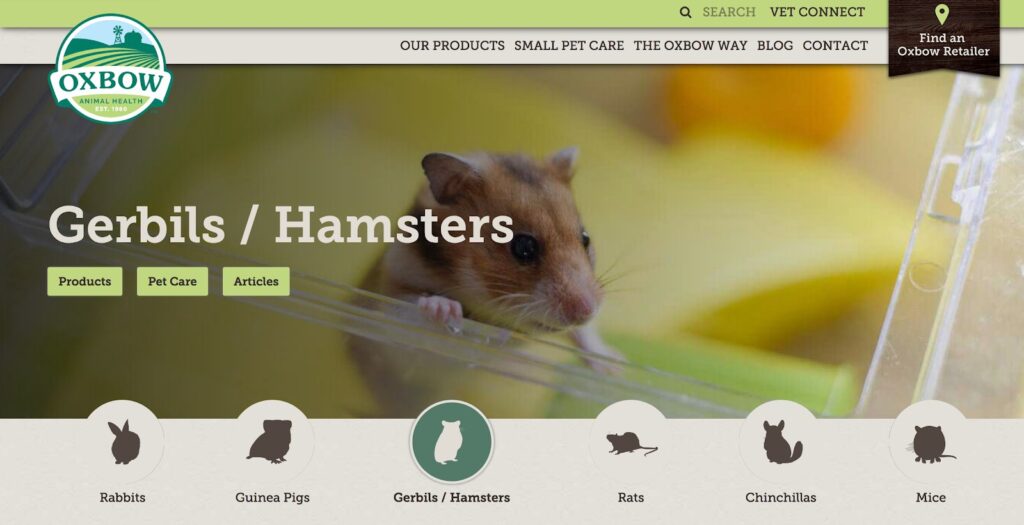 Most have dogs and cats. Meanwhile, there are others that have rabbits. Guinea pigs. Hamsters. Rats. Chinchillas. Or even mice. After visiting Oxbow, I think I want a bunny too. Small pets are just the cutest things in the world. However, they do have their own specialized health needs that should be cared for. This is how Oxbow makes it all a breeze for small pet owners. Get food, supplements, litter, bedding, treats, and so much more. They have it all. From Garden Select Mouse & Young Rat Food to chew-proof water bottles for your little pets.

Influencer Application
If you're a small pet-loving influencer, then this brand is looking for you. Create lovable content and share your influencer love and these great pet products with your followers.
---
Your Dog Backpack – Dog Backpacks

The next best thing to being out and about is doing it with your best friend. Your dog. Right? Well, Your Dog Backpack not only makes it easier, but they make wearing your dog so cute. All you need is you, your dog, and The Voyager backpack – they'll have a pretty cool view of the world. And as for the adventurous dog parents, The Explorer will take the two of you wherever you desire to set out. Oh, and not forgetting the fashion-forward dog parents, the sleek City Chic backpack will have you carrying your dog in style. Oh wait, there's more – but you have to check it out.

Influencer Application
This brand partnership is certainly for influencers who adore pets and are looking for products to promote. Share these hot dog backpacks with your community and earn $10 for every sale made through your code.
---
Highwave – Dog Hydration Accessories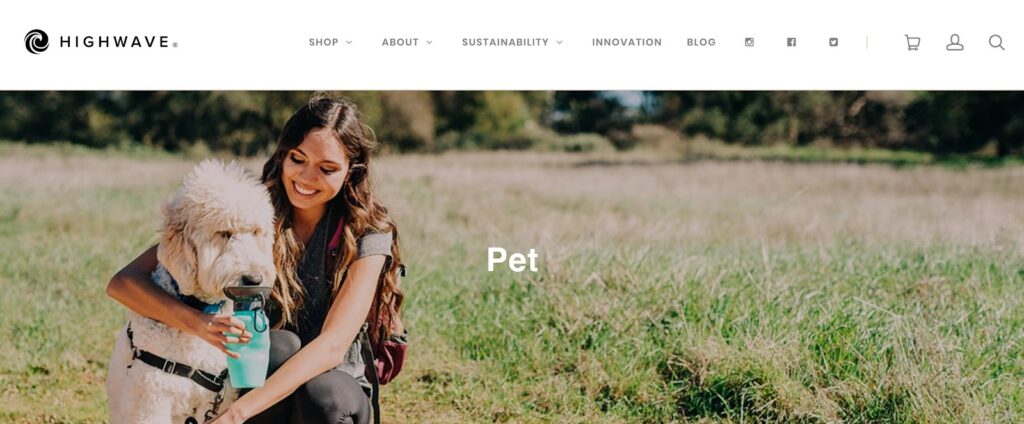 Your dog. Your best companion in the world. You couldn't ask for more. Accept you and your dog could have a companion that you'll both love. The AutoDogMug from Highwave. This nifty leak-tight dog hydration accessory is a must-have for all adventure-loving dog parents. Hydrating your dog couldn't get any easier. They also have the lovable Dog & Me set for both of you to enjoy.

Influencer Application
Are you an influencer that would love to share these awesome dog travel mugs with your followers? Would you also like to contribute to creating a sustainable environment? Then this is your chance to do so, as Highwave is looking for influencers to promote their brand and pet products.
---
Stirling Oils – CBD Oil for Pets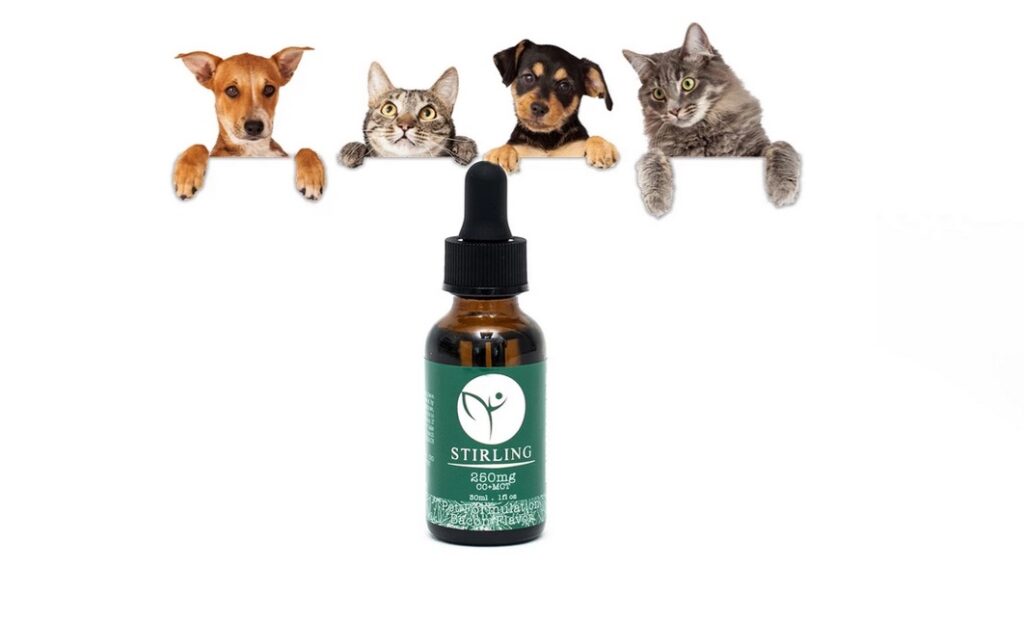 If ever is a great time to be a pet, it's now. Seriously. Can living the pet life get any better than Livin' La Vida Loca with CBD oil from Stirling Oils? Yeah! Your pets' mental and physical health is about to get a super boost with this special CBD oil formulation for pets in bacon flavor. Yeah, lots of sloppy drools for this one. It works great to relieve anxiety, pain, and inflammation in both dogs and cats. They'll even sleep better.

Influencer Application
If you're an influencer that believes in the benefits of CBD for your pet, then spread the news about Stirling Oils with your followers. Promote the brand's CBD oil for pets as an influencer and you'll be looking at earning a commission of 10% on sales.
---
K9 Ballistics – Chew Proof Dog Beds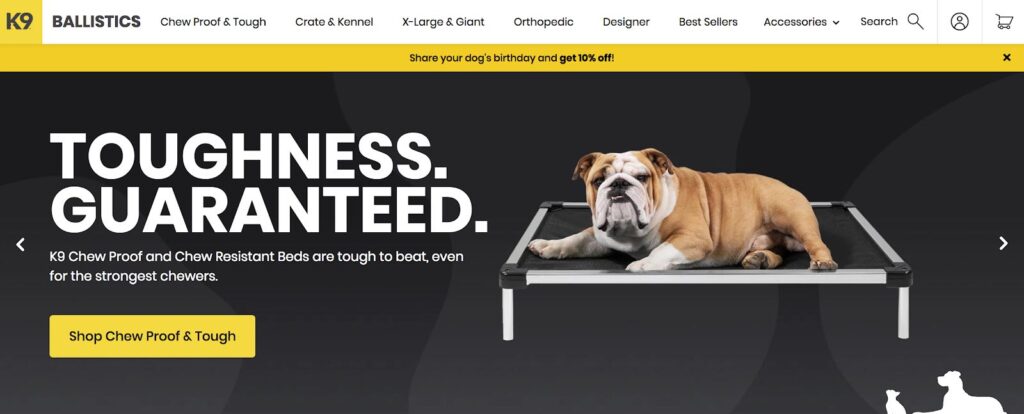 It's clear. You pretty much have unconditional love for your dog. Like, even if they chew everything up, you still love them – right? It's crazy but they are just so lovable no matter what. But it doesn't mean that you don't cringe when they chew stuff up like the new dog bed you bought. Not anymore with the chew-proof dog bed from K9 Ballistics. Even the most enthusiastic chewers can't do any damage. Phew.

Influencer Application
This influencer gig is really for your dog to shine and become famous. If your social media profiles are all about your dog and you'd love to share your favorite dog beds with your followers and be featured on the brand's pages, then K9 Ballistics would like to collaborate with you.
---