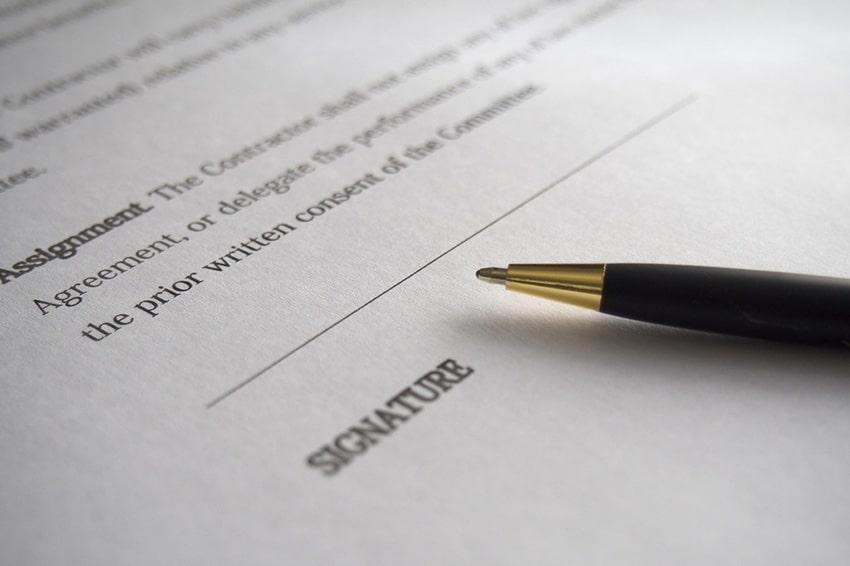 We've already established that influencer marketing is beneficial. It offers great results and is suitable for all kinds of businesses including local brands looking to increase their reach.
Since influencer marketing is still considered a new marketing tool, not many brands are fully aware of how it works or how they can get the best deal.
The key lies in knowing how to draft influencer contracts.
Here's how:
Drafting Bulletproof Influencer Contracts
Understand the Legalities Involved
This might come as a surprise to some but influencer contracts – in most cases – are enforceable agreements.
There's a trade of money and services at agreed amounts. At the end of the day, the person you hire to market your business will serve as your ambassador.
Many companies have taken legal actions against influencers. One of the most popular stories involved Snapchat's PR firm that sued an influencer for failing to promote Spectacles on Instagram.
The high-profile case received tremendous media attention and highlighted the need to draft influencer contracts.
You might not need a lawyer to draw up a contract. In most cases, you will be covered if you work through a marketing agency like Afluencer.
Influencer Costs
Most companies that choose to work with an influencer buy marketing packages that offer a specific number of features such as 2 posts on Instagram, 3 posts on Facebook, etc.
In some cases, it might be possible to negotiate the price based on how you play your side.
Influencers promote brands for a number of reasons. While they essentially offer paid reviews or posts to make money, some might be willing to do such promotions for free or in exchange for free products or visibility.
Many influencers out there have fewer than 10,000 followers. Such influencers are typically hungry for growth and may accept new products in exchange for reviews.
It benefits them a lot as they can be among the first few to review a product, which can boost their stakes.
Your marketing department should make an offer that makes the influencer feel they're getting a great deal.
The contract should very clearly highlight all payment terms including amount, method, and timeline, i.e. if the payment will be made before or after delivery. In addition to this, the payment tool should also be mentioned in the contract.
You might not have to worry about such things if you choose to work with an agency like Afluencer. We allow parties to exchange payments through our secure system which reduces the risk of fraud.
Delivery Timeline
Timing is of huge importance for brands. If you're launching a new product, you would ideally like reviews to get posted around the release time to create buzz.
Your influencer marketing contract should clearly highlight the delivery timeline. In addition to this, some brands are very careful about when a post is made because it does have an impact on the number of views and engagement.
For example, if you want an influencer to post your review on a Sunday at 5 PM, then your contract should very clearly mention it.
This might sound like a lot of trouble but thanks to the introduction of social media management tools, it is possible to schedule posts and get them published whenever suitable.
Expectations
This is the most complex factor because the influencer may not always fully understand your expectations or be able to meet them.
You will have to do some homework. Compare different influencers. Pay attention to analytics such as reach and gender, so that you're fully aware of what to expect at the end of a campaign.
At Afluencer, we have made the job easier. You will receive all this information without having to do any manual work. Our tools verify information so that there's no risk of working with 'fake' influencers.
Still, it's your responsibility to clearly communicate your expectations. However, remember that there may be no guarantees. No influencer can tell you exactly how many signups or new customers you will earn.
Nonetheless, they can provide metrics that can help you reach a ballpark figure.
Content
Who will create the content? Some influencers prefer to post their own captions, reviews, videos, and images. While some like to work with brands that provide content that's to be shared.
You must make sure to be clear about this aspect. In most cases, you will have to work with the influencer to come up with creative content.
For example, you can share the theme with the influencer. Then ask him or her to come up with a creative post.
Exclusivity
Most influencers do not enjoy working with brands that demand exclusivity unless it's a big name or the perks are great.
If you want to prevent your influencers from working with your competitors then make sure to mention this clause in your contract.
Non Disclosure Agreement
The purpose of a Non-Disclosure Agreement (NDA) is to prevent the influencer from sharing private information with others. This is very important because, during the course of the campaign, the influencer may get access to unreleased products or information that should not reach the public.
Hence, make sure to include this point in your influencer contract.
Exit Strategy
Your marketing campaign will eventually come to an end. You must have a clear exit strategy to ensure things end on a good note.
We suggest that you enter a clause that gives you the right to cancel the agreement if things do not go as expected. Moreover, cover where to go if there's a disagreement or conflict.
Federal Trade Commission (FTC) Guidelines
This might come as a surprise to some but the FTC looks after the industry and has guidelines that govern how influencer marketing works.
A very important requirement is to mark all paid posts as 'sponsored' so that followers or users are aware of the agreement between the brand and the influencer.
While influencers are typically aware of these requirements, we suggest that you include such pointers in the influencer contract to be on the safe side.
Developing Influencer Contracts: Conclusion
Be as specific as possible and cover all your bases when drafting an influencer contract.
This will ensure the job goes smoothly and there are no issues to worry about.
Ready to move to the next step? Register today and get access to thousands of influencers.