Running an online marketing campaign is quite different from the conventional one. Unlike usual marketing activities, a campaign is designed for a particular purpose and only runs for a certain period.
The recent decade has witnessed a monumental evolution in marketing campaigns. With the global business market moving towards a digital era, traditional marketing is being replaced by online and social media options.
Although online marketing is complex and requires a lot of time, it can produce amazing results. In today's era, if you don't have an online presence, your brand doesn't exist. This is why brands worldwide are working on new online marketing campaigns all the time to stay on top of the game.
This blog will take you through the ingredients that make a successful marketing campaign.
Content Can Make or Break Your Online Campaign
Content is perhaps the most significant part of an online marketing campaign. You need to produce unique and creative content that will attract audiences. Firstly, you need to ensure that it is relevant to the audience.
Put yourself in the audience's shoes while coming up with the content ideas. Most importantly, ensure the content is buzzing and newsworthy. There's nothing more important than a trending topic of conversation while doing an online marketing campaign.
Your brand tagline should be trending on all top social media platforms, and that's only possible if your content has the vigor to engage audiences.
Partner with an Influencer
Your marketing campaign should connect with the target audience on a personal level. For this, you need an influencer who can engage and connect with your audiences.
An influencer is someone with a following. They usually have a large number of followers, which is why most brands have an influencer as a part of their marketing campaign. With the help of a social media influencer, a brand can establish a personal connection with the audience.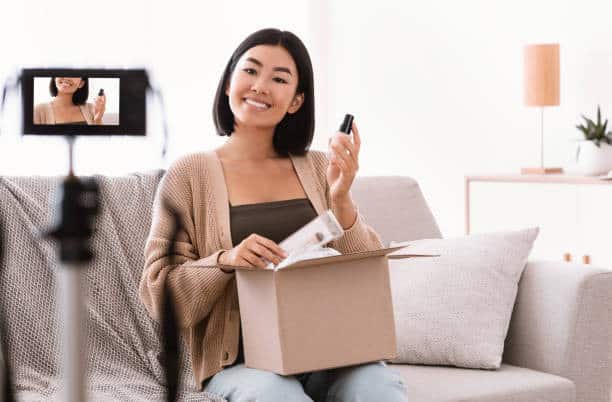 Incorporate Customer Feedback
Always include feedback on your last online marketing campaign in your next one. This will reflect how deeply you care and value your customer's opinions.
Whether it's a recommendation for a new product or a new variant or a feature for an existing one, ensure you include customer feedback while generating ideas for your campaign.
Find Top Influencers for Your Next Online Marketing Campaign
Find the ideal influencer Collaborations for your brand through Afluencer. On our platform, you'll be able to engage with authentic influencers – allowing you to find the perfect match and also manage ongoing Collabs.