LGBTQIA+ (lesbian, gay, bisexual, transgender, queer, and other sexual identities) influencers are taking the internet by storm nowadays. They make use of social media platforms such as Instagram and Twitter to speak up about LGBTQ+ rights and help brands reach a wider audience.
Many people credit LGBTQ+ influencers for bringing validity to the community and helping it reach new horizons. They are making a difference by sharing personal stories, and experiences, and working with top brands.
If you're interested in working with LGBTQ+ influencers then check this list of some of the best names out there:
Itching to get to know these lively LGBTQ+ influencers a little better? Then let's get to it!
But firstly, here's a word from our sponsors, Afluencer. Wait… that's us!! 😄
These 49 LGBTQIA+ Influencers Are Spreading Love & Awareness Through Brand Partnerships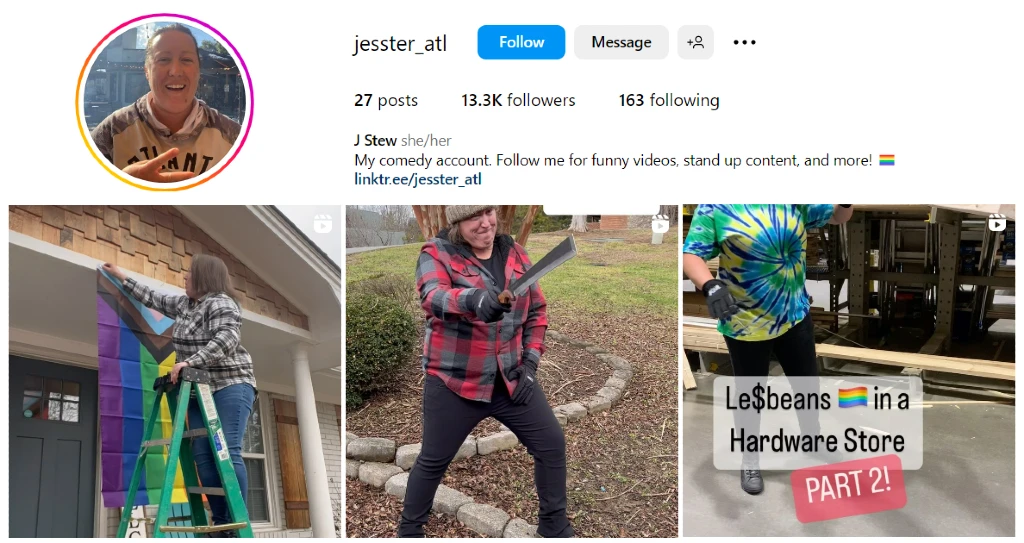 No best LGBTQ influencers list can be complete without a mention of Jessica, one of the most popular LGBTQ influencers on social media best known for her impeccable comic timing. However, that's not what makes her unique. Jessica hits the ball out of the park with a very high engagement rate of 50 percent on Instagram. This is higher than what big names like Dwayne Johnson, Kim Kardashian, and Selena Gomez enjoy and is among the best out there.
It means that nearly half of her 14K Instagram fans are interested in what she has to post. In addition, she appears to be focused on TikTok where she has more than 40K followers.
In this era of fake followers, it's impressive to see someone with such a great reach. We believe this makes Jessica a good pick for brands as you're bound to benefit from this partnership.
The star is mainly popular among women with most of her followers in the US. She aims to inspire others through social media and uses it to represent her true authentic self. You will find skits on her page, including short clips meant to make viewers laugh. The diva can promote products and services through skits that are likely to go viral.
Her ability to talk about serious topics in a fun manner is one of her biggest strengths. She talks about a variety of topics, including movies, fashion, LGBTQ, and more. Sign up with Afluencer to get in touch with Jessica and know more about how she can help your brand.
---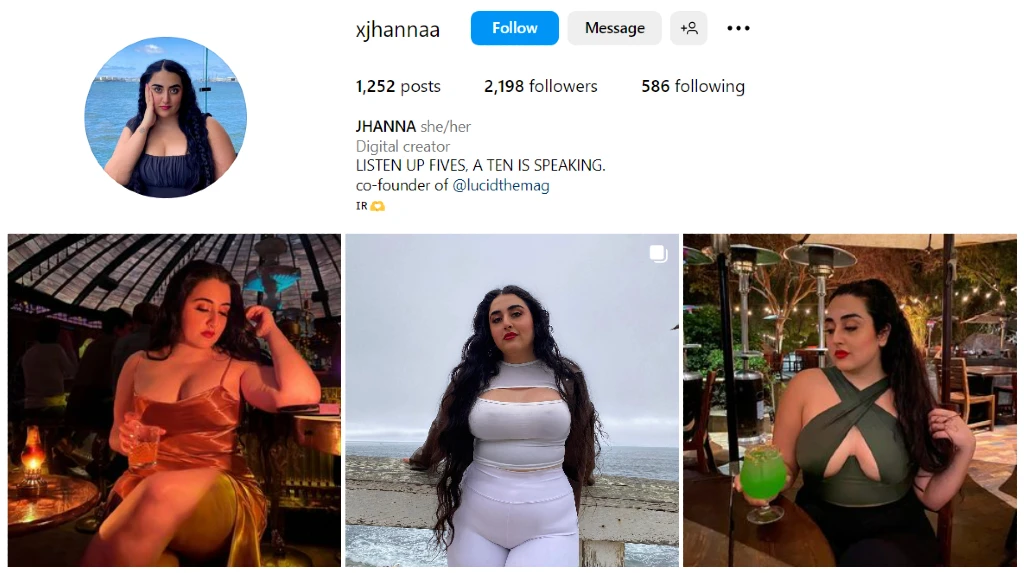 Jhanna is a micro-influencer with 2.2K Instagram fans. However, she isn't only focused on Insta and has a good presence on other platforms as well, including TikTok where she has amassed a following of nearly 17K. Several of her posts have gone viral on the platform and she seems to enjoy a loyal following that looks forward to her posts.
A gaming and lifestyle-based creator, her content targets other women and members of the LGBTQ community. She aims to make the gaming community more inclusive and accessible for everyone and appears to be doing a good job by posting relevant content and streaming on Twitch several times a week.
In addition to gaming, Jhanna enjoys talking about food, fashion, animals, and travel. You will find posts dedicated to fashion on her Instagram where she also regularly dresses up in unique outfits.
The diva is open to working with all kinds of brands and is known for being professional and easy to work with. When not busy influencing people, she manages Lucid The Magazine, a business she co-founded in 2015.
---

Desmond Napoles is a 15-year-old LGBTQ advocate setting the bar higher with his thoughts and posts. We were quite impressed with his achievements and content. Very few teens from the community seem to have found the kind of success Desmond has in such a short period of time.
He has been featured in major outlets such as NBC News, The New York Times, Teen Vogue, and OUT Magazine. A multi-awarded LGBTQ advocate, Desmond is an outspoken gay teen, performer, motivational public speaker, designer, singer, actor, LGBTQ influencer, and host. Moreover, he works as a runway model and is a published author best known for the successful "Be Amazing: A History of Pride" book.
He uses his social media handles to break down barriers and help the LGBTQ+ community get the representation that it deserves. When not on social media, he works as a designer and manages Be Amazing NYC, a queer-owned LGBTQ+ clothing brand that he founded a few years ago. It offers inclusive and diverse products and donates a portion of the profit for the betterment of the community.
---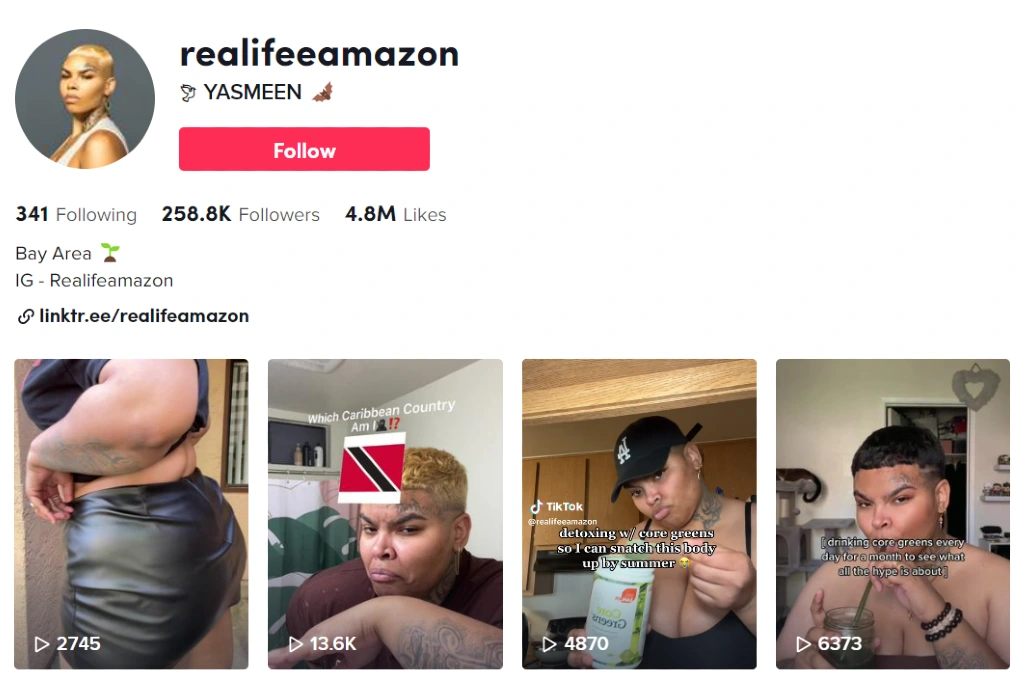 Yasmeen Montague is a US-based LGBTQ influencer who mainly focuses on TikTok where she has amassed a following of more than 250K followers and 4 million likes. She posts fun videos on the platform, including fashion tips and tricks.
In addition, the diva has built a strong following on Instagram where she has more than 108K followers. Furthermore, you will find her on YouTube and Twitter. She enjoys being unique and posts exclusive content on all her platforms.
Interested in fashion and lifestyle, Yasmeen talks about positivity, the issues people in her community face, and the need to stay positive. You will see her rock everything from swimwear to a tux. The star enjoys donning different avatars and seems to be a fan of colors.
We believe she can be a great pick for brands interested in working with LGBTQ influencers who talk about fashion and style. Yasmeen's style game is strong and she appears to have a decent engagement rate as well.
---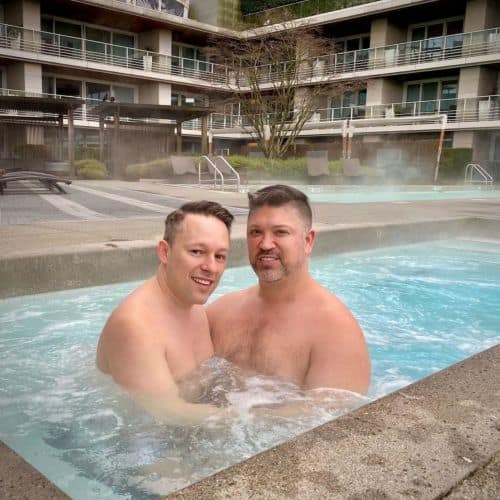 Rimer got to fame when he won Mr. Gay Canada and went out to host and produce for the Canadian LGBTQ TV Station, OUTtv. His social media is full of travel experiences and motivational content.
Josh has worked with several names like Crabtree and Evelyn, and Fairmont Pacific Rim Hotel. He's a great pick for brands wanting to work with gay influencers thanks to his 10,000 followers.
---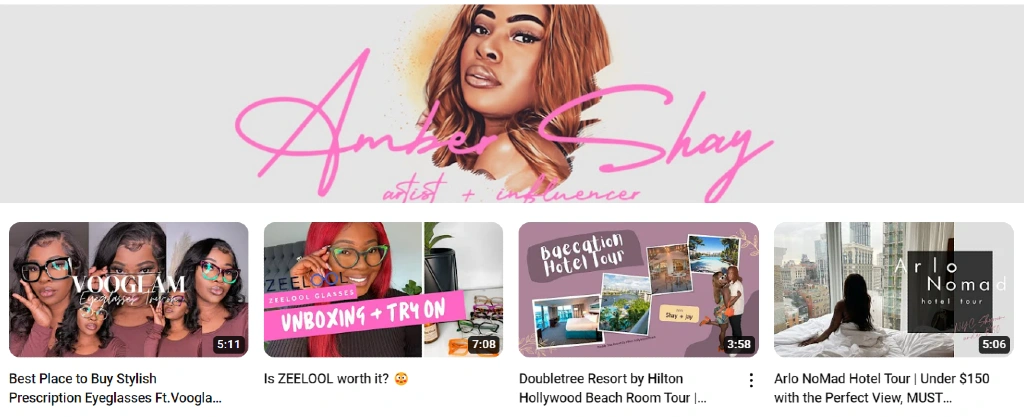 Amber Shay is a social media influencer with more than 5K Instagram fans. Mainly popular in the US, she has a decent engagement rate of 4 percent on Instagram and a growing number of subscribers on YouTube.
We were quite impressed with Amber's profile. She seems to be very good at making short videos that showcase her skills. Her ability to include branded content without making it look obvious is also a great plus since users tend to enjoy videos and photos that flow naturally.
The star talks about a lot of things such as fashion and travel and seems to be a fan of makeup. She regularly posts videos highlighting her looks and has partnered with a number of beauty brands.
An artist by profession, Amber has an M.S. in fashion. When not on social media, she can be seen putting her creativity on display as an interior designer and abstract paint artist. Moreover, she is a big supporter of the LGBTQ community and often talks about issues related to the community.
---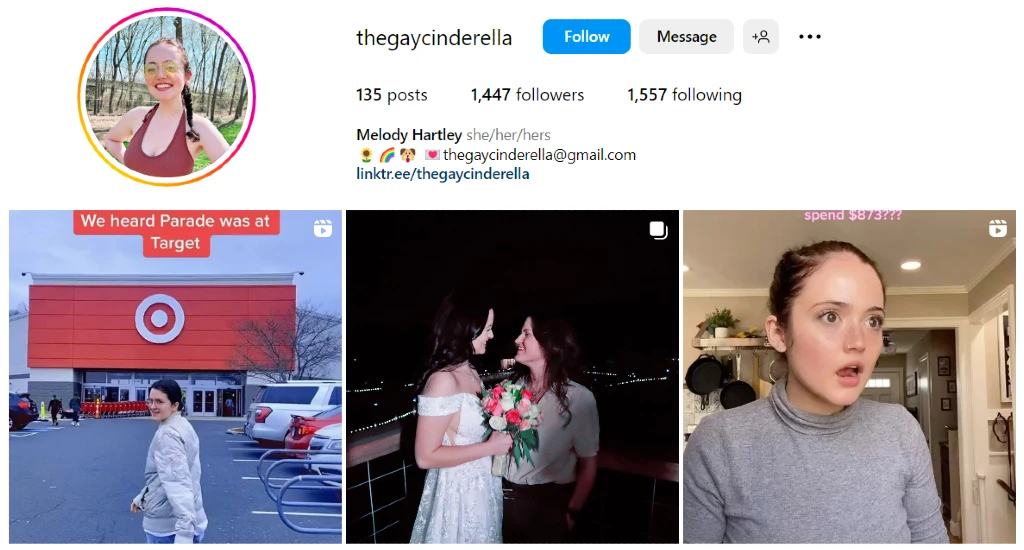 Melody is an LGBTQ+ beauty and lifestyle creator with a growing social media following. She has 8.2K TikTok fans and nearly 1.5K Instagram followers. She enjoys making engaging and aesthetic content for brands and has partnered with a number of companies such as OliveAndJune and ManEaterApparel.
The star may not be as popular as some other LGBTQ+ influencers but she impresses when it comes to engagement. The diva has a lifetime engagement rate of over 7 percent, which makes her a good pick for brands looking for an LGBTQ influencer.
In addition, the diva excites when it comes to content. We were quite impressed with Melody's page and her ability to keep it real. Unlike some other influencers out there, she doesn't like to overly edit her photos. We found photos of her day-to-day life, including her pet dog, and family members.
You'll see her posing next to her partner, cuddling her dog, trying different outfits, and reviewing products. The diva enjoys writing short captions and is a pro at mentioning products in a subtle manner.
---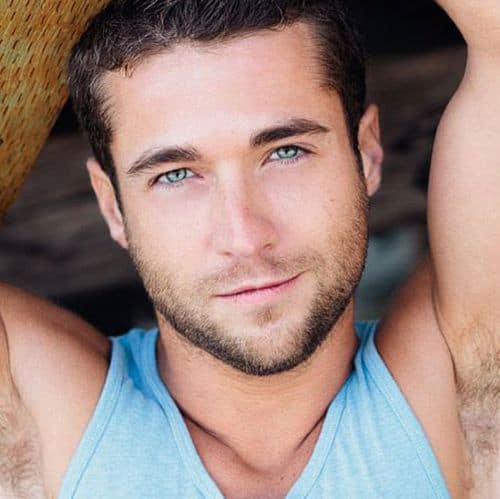 Colby started his journey in 2010 when he was bullied by his workers for being queer. Nine years later and Colby is one of the most active forces in the LGBTQ+ community.
His aim is simple: to work towards fighting for equal marriages worldwide.
In 2012, Colby was also named the 2012 International Men's Underwear Model of the Year. This gave him immense momentum and he now has more than 446k followers on Instagram. He has cracked deals with a bunch of top names who often work with gay influencers like Out2Enroll, Full Frontal Freedom, and Tracks Denver.
You can also find Colby on Twitter and YouTube, on which he posts day-to-day life updates.
---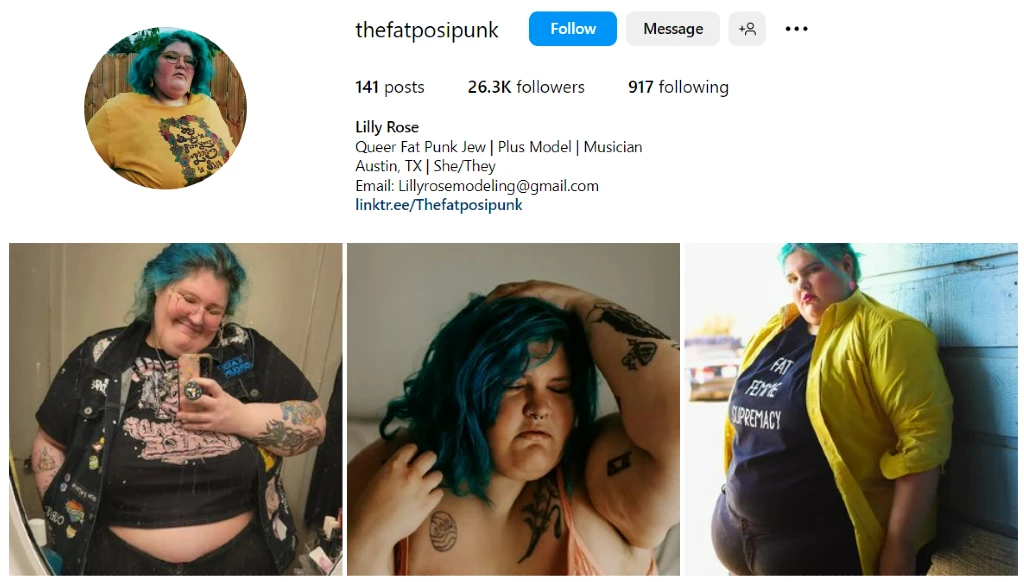 Lilly is a plus size model, social media influencer, content creator, and activist more popularly known as TheFatPosiPunk across social media platforms such as Facebook, Tiktok, and Instagram.
She has a total audience of over 75K spread across all popular social media platforms. Mainly known in the US, she has a decent engagement rate and a loyal fan base.
Also a musician, Lilly enjoys sharing her life with her followers and posts a variety of content, including videos, skits, and photos. Those interested in detailed vlogs and interesting shorts can check her YouTube channel where she posts exclusive content.
Interestingly, Lilly's social media is not dedicated to any one topic as she doesn't believe that one thing could define her. The star talks about everything from food to the latest fashion trends to life as a plus-size model. She enjoys inspiring people and motivating them to be happy and we believe she can be a great pick for brands that share the same agenda.
---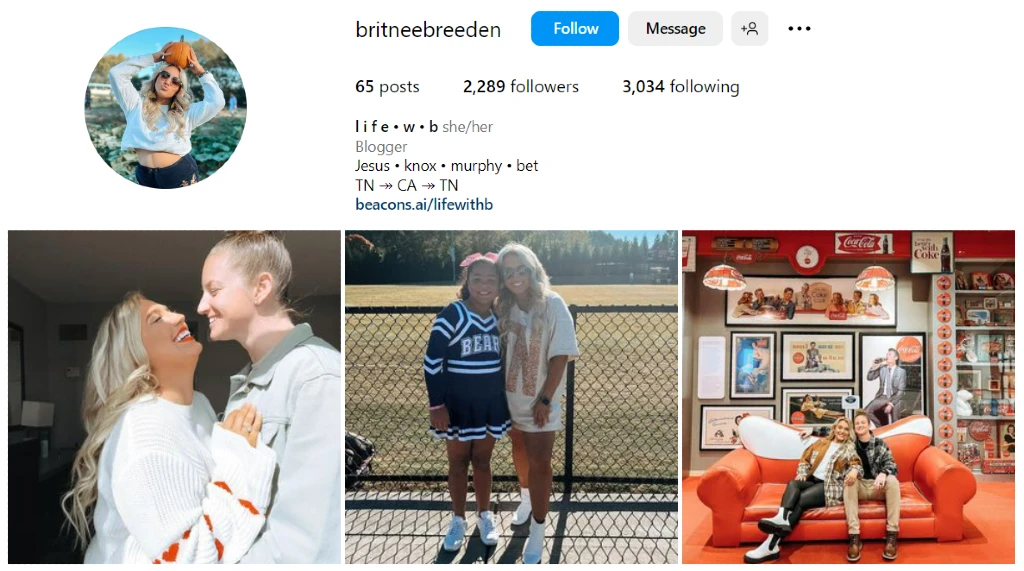 Britnee And Brittany are US-based LGBTQ influencers with more than 2.2K Instagram fans and a decent engagement rate of 3.2 percent.
Their page defines them as "two gals in love and sharing that love with the world through social media." However, the profile has a lot more to offer. You will find more about their friends, life, and journey on the page. The duo regularly talk about their family, aspirations, dreams, and more.
This is one of the main reasons why they enjoy such a high engagement rate. They share all about their lives and keep users glued by using relevant hashtags and responding to comments. Their captions are very relevant and unique. We feel Britnee And Brittany can be a good pick for brands looking to work with a same-sex couple.
Join us today to get access to Britnee And Brittany and hundreds of other LGBTQ+ influencers.
---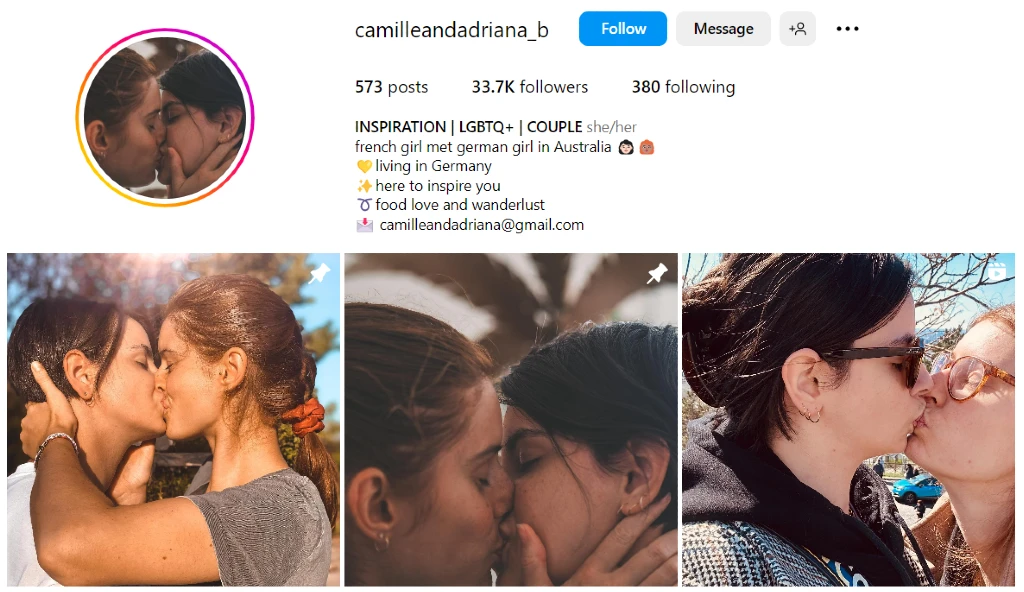 Camille and Adriana are a dynamic duo with more than 33K Instagram fans and a decent engagement score. This LGBTQ couple can be a good option for brands that cater to couples. They enjoy sharing their life with the world and identify as travel influencers.
They aim to normalize same-sex couples and educate society. You will find interesting photos on their profile, mostly the two sharing intimate moments. They're all about love and aren't afraid of showing it.
After making it big on Instagram, they're now focused on TikTok where they share short videos that mainly highlight their life and what they do throughout the day. We love how creative some of the videos are. The couple knows how to use filters and keep people engaged. You'll find skits, tips, and more.
---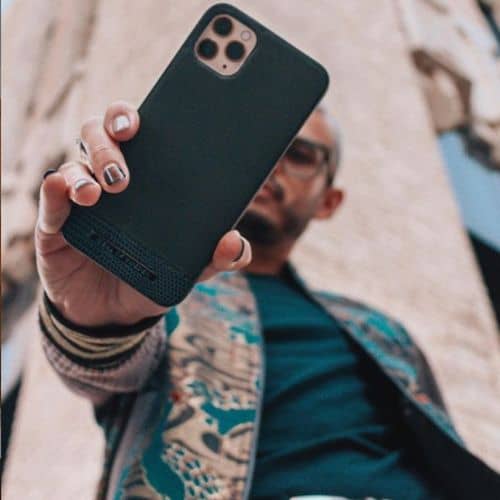 Jorge is a queer blogger who writes about things such as menswear, lifestyle, and food.
He believes in openly expressing his sexuality through his style. His choice of clothing has attracted a total of 13.4k followers to his Instagram page.
Jorge was once appointed as GQ Magazine's style ambassador and has collaborated with top names such as H&M, Nautica, Topman, and Coach.
---

If feminism and reducing systematic racism are what you're passionate about, then Christa L can be a great option for your brand.
Christa is an LGBTQ+ influencer from New York with a special interest in astrology and all things mystical.
With almost 4.6K followers on Instagram, Christa is an active supporter of LGBTQ+ rights. Moreover, the star is actively working towards reducing social issues such as systematic racism, discrepancies in the healthcare system, and animal welfare.
With a strong passion to support small businesses, Christa has worked with astrology-focused brands such as Mercury's Brood and has also modeled for a plus-size lingerie brand called Sydney.
---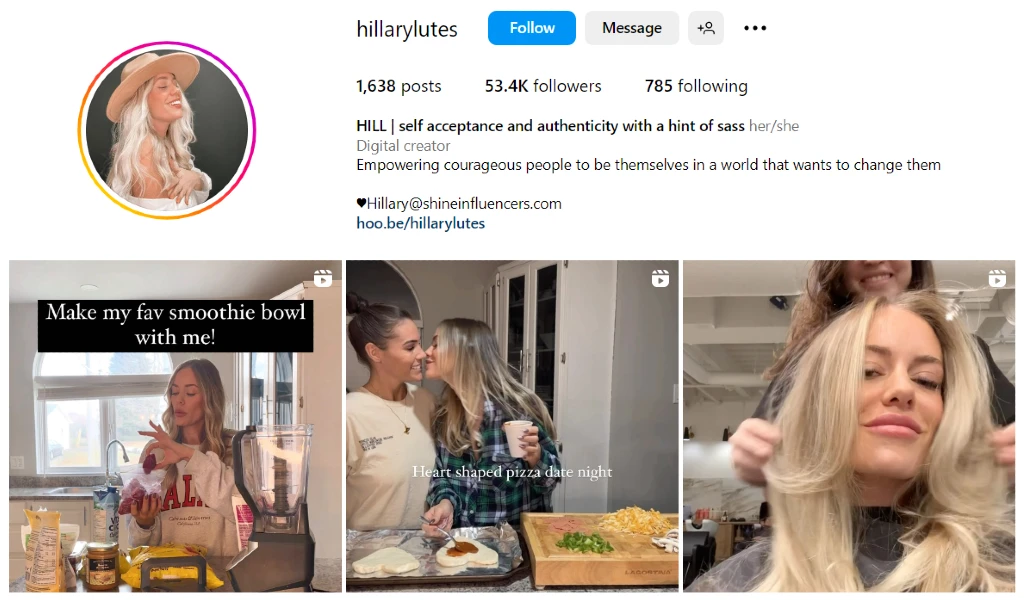 A proud member of the LGBTQIA+ community, Hillary is a positive soul who enjoys fashion and connecting with her 53K plus Instagram family where she has an impressive engagement rate of 4.1 percent. Mainly popular in the US, Hillary enjoys talking about fashion and style.
You will find videos motivating people to look good and be comfortable in their skin, in addition to videos showing her lifestyle. Known for infusing humor in her posts, Hillary is a highly creative LGBTQ+ influencer who uses social media to educate people, teaching them to be more mindful and respectful towards the community.
You will find a variety of posts on her social media, including breathtaking pictures of her girlfriend, Lisa. She regularly talks about her love story and motivates others to not be afraid of who they are. The stunner has partnered with a variety of brands, including SherryBrownPhotography, DrPeggyBown, and Yitty.
She is open to working with all kinds of brands and can be a good pick for companies looking for influencers to target the LGBTQ community.
---

Amy is an androgynous queer activist and model with a special love for fashion.
She has collaborated with brands such as RodeoH, Express, and Tomyboyx. The star is known for her unique fashion sense and ability to carry any style. She uses fashion to enhance her voice and let others know what she stands for.
The Los Angeles-based influencer actively works to help the LGBTQ+ community and has partnered with the likes of Lyft to create an advert that showcased the various identities that lie within the trans, GNC, and non-binary communities.
---

Quinn is an LGBTQ+ influencer with an Instagram profile that matches his bright and funky personality. It doesn't take too long to realize that Brett loves fashion and style. In addition to this, he is also an EDM artist.
There are few social media profiles as exciting as Brett's. You will find everything on his page, from funky fashion and hair trends to EDM music and humorous memes, it is hard not to spend hours scrolling through Brett's profile.
More recently, Brett has started posting humorous skits on TikTok. He can be a great pick for funky brands looking for creative content from gay influencers.
---

True to her Arizonian identity, Megan's style features a lot of baggy and loose clothing to match her "I woke up like this" statement.
Being an active supporter and member of the LGBTQ+ community, Megan has recently started an LGBTQ+ page called 'thegaycrewco', where she hopes to feature positive stories from the community to uplift individuals who struggle with their sexual identities.
With more than 117K followers on Instagram, it is hard not to be captivated by Megan's sense of style and the cute moments she shares with her and her girlfriend from time to time.
Some of her collaborations with brands include clothing companies such as Hatchsupply and Cravestvdios. Anyone looking for a gorgeous star can get in touch with her.
---

Kate is a 37-year-old mom, residing in the UK where she works a full-time job.
When Kate is not focusing on her work and home life, she is playing games and checking out new gadgets.
Along with her partner, Sharon, Kate is the author of one of the top LGBTQ+ blogs in the UK – LesBeMums, where they talk about their journey as same-sex parents.
Through her social media platform, Kate wishes to spread awareness about same-sex families while also hoping to see equal representation among advertising agencies.
She has more than 8,000 followers and the number is constantly increasing. The star has worked with a number of brands over the years including Camp Bestival, a music festival that focuses on families.
---
WANT MORE HELP GROWING YOUR BRAND?
Sign up for our exclusive bi-monthly emails where we share our best advice for working with influencers and turning your audience into customers.
RJ Aguiar — Enhancing & Empowering the Bi+ Community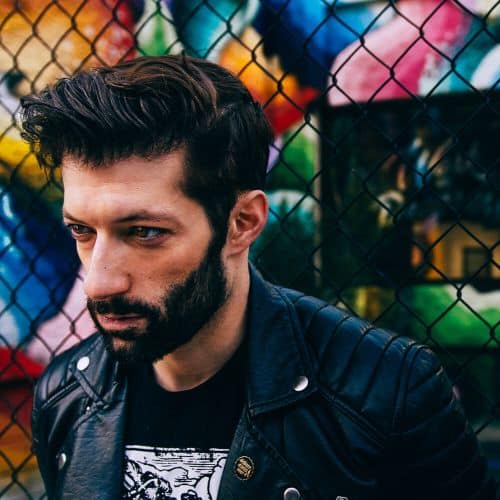 RJ is known best from articles on Buzzfeed, The Huffington Post, and The Advocate, where he was also put under the '40 under 40' list.
Our bisexual influencer dedicates a large part of his work to advocating for the Bi+ community, and also to helping everyone live a more 'enhanced' life.
With 64.2k followers on Instagram, RJ has successfully landed a number of brand deals, most of which have to do with clothing. To name a few: Cotopaxi, BirkSun, BANGS Shoes, BASIC Magazine.
Other than producing content on Instagram, RJ also has his own YouTube channel where he talks about a wide range of topics.
Benjamin Melzer — First German Transgender Featured on the Cover of Men's Health Magazine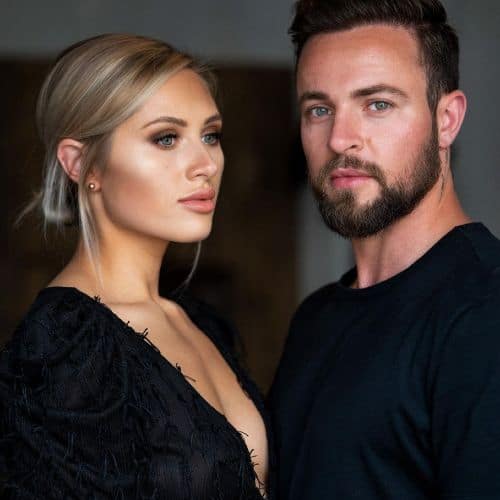 If you keep up with Men's Health Magazine, then you must have heard of Benjamin Melzer, who enjoys a following of 130,000 on Instagram.
Other than being a proud member of the LGBTQ+ community, Benjamin is also the first German transgender to be featured on the cover of Men's Health Magazine.
Benjamin hopes to raise awareness about his community and bring positive change. He often shares stories of his transition from female to male in hopes of empowering those who struggle with their identity.
He has worked with a number of top brands including Under Armor DACH and can be a good pick for brands looking for fit LGBTQ+ influencers.
Tyler Oakley — Raising Awareness on LGBTQ+ Issues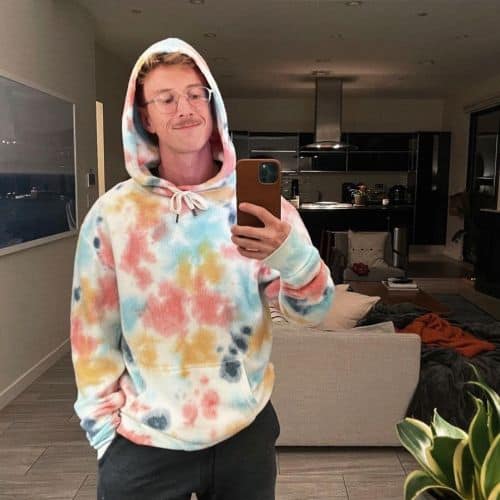 Previously a host on a renowned talk show, Tyler Oakley gained success through his YouTube channel and Instagram, earning himself more than 7 million subscribers and 5 million followers respectively.
The main goal behind Tyler's content was and is to raise awareness around social issues, focusing mainly on LGBTQ+ rights, education, and prevention of suicide among the LGBTQ+ youth.
More recently, Tyler has taken to Instagram to make an IGTV series focusing on short workout tutorials for people who are stuck in quarantine.
He is an active blog writer on Tumblr, where he often addresses movements such as Black Lives Matter.
Angelis Borges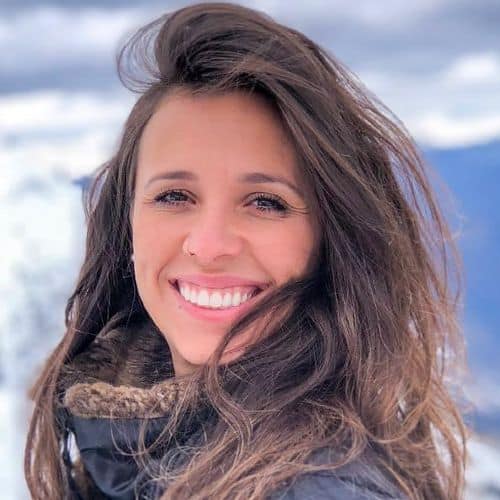 Angelis is a proud member of the LGBTQ+ community and believes in equal opportunities for all regardless of their sexuality.
Her Instagram page with over 136k followers is full of posts from her traveling experiences, as well as some of her favorite food brands. She has worked with renowned names such as Adidas, Sole Society, and Stella McCartney.
Angelis also has her own YouTube channel where she regularly posts videos about her relationship as well as travel vlogs from her adventures. You can also catch her blog updates via her website.
Connor Franta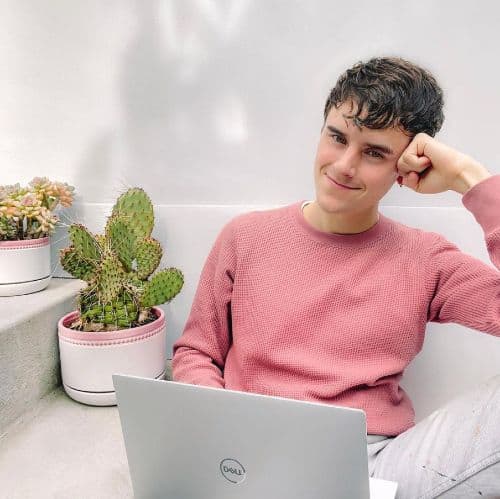 Franta started his YouTube career in 2010, but 2016 was when it really took off after he released a video that went viral with more than 115 million views.
Connor produces video content based on slice-of-life topics, social issues as well as comedic skits.
He is also a published author of two books; both following themes of mental health and well-being.
Coming to the business side of things, Connor Franta is a successful entrepreneur of his own fashion brand called Common Culture.
On the internet, Connor Franta is known among social media users as the 'queer voice' for the digital generation and can be a great pick for brands wanting gay influencers to promote on YouTube.
Terrell and Jarius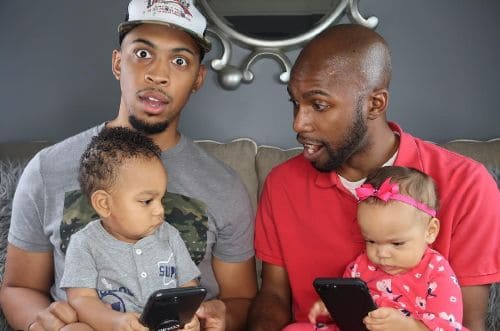 Terell and Jarius are two same-sex parents who produce content on parenting and family lifestyle.
Recently, they were featured in an article by 'Gay Parents Magazine.'
In addition to posting wholesome family content on Instagram for their 269k followers, they also work with brands such as Target, Domino's Pizza, Six Flags, and the American Dental Association.
Our gay influencers run their own website, which tells their story as a married couple from start to finish. You might also enjoy their YouTube videos, where they create fun and relatable parenting content.
Hannah Hart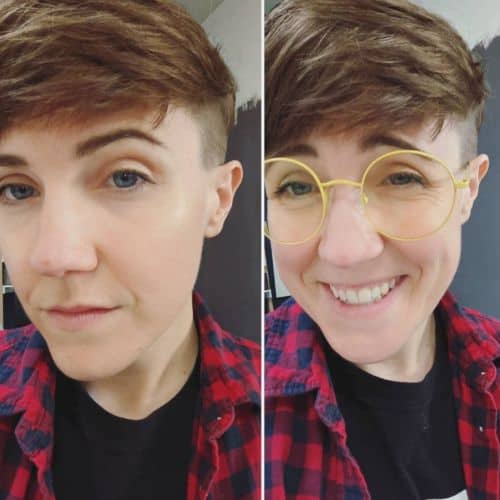 With almost 2 million followers on Instagram, you would be surprised to know that Hannah's journey started on her YouTube channel after her comedic skit called 'My Drunk Kitchen' went viral.
Ever since then, Hannah has been an active LGBTQ+ influencer, talking about her life as a member of the community in hopes of empowering and helping people find their identity.
Like many prominent influencers in the LGBTQ+ community, Hannah owns her own clothing brand that focuses on creating gender-neutral clothing.
Hannah was recently in the news for winning the GLAAD's Davidson/Valentini Award for using social media to help the LGBTQ+ community. Hannah is presently working on producing movies and actively works with top brands interested in reaching her millions of followers.
Maxime Cote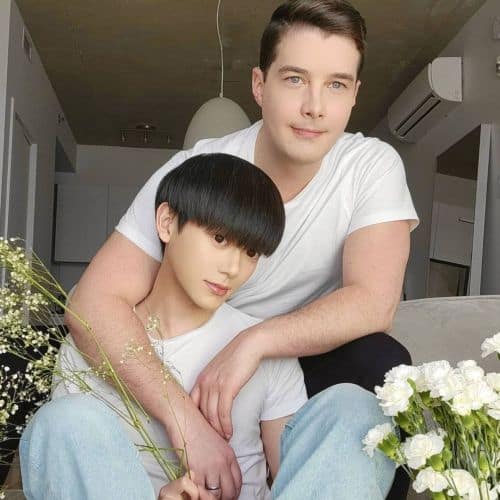 Cote uses social media to share his happily married life with his husband. He believes in promoting LGBTQ+ diversity and has 124k followers on Insta.
Cote is passionate about working with brands that support the LGBTQ+ community and as a result, has worked with Taimi (an LGBTQ-friendly dating app), JW Anderson, and a few other clothing brands. He is one of the most well-recognized gay influencers.
More recently, Maxime has also started his own YouTube channel that mainly features family adventures.
Jonathan Ness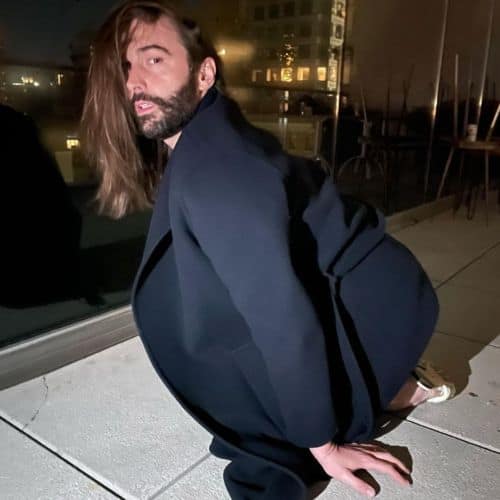 Openly gay throughout his life, and bullied for being "feminine", Jonathan is now a prominent figure in the LGBTQ+ community and looked up to by many other influencers.
You might know him from the popular Netflix series, Queer Eye, which helped him find immense fame. The star hosts his own podcast – Getting Curious with Jonathan Ness.
He has collaborated with a number of brands ranging from fitness apps such as FitOn, as well as DIFF, which is a charitable eyewear store.
Last but definitely not least, Jonathan is also the author of the children's book, Peanut Goes for the Gold, which aims to educate children on loving themselves exactly as they are. He's an all-rounder and a perfect fit for brands looking for established LGBTQ+ influencers.
Kit Williamson
Kit Williamson is a queer influencer, whose content on Instagram ranges from his journey with vegetarianism, his favorite clothing brands as well as tips and tricks on perfecting one's skincare routine.
If you've watched the Netflix series, East Siders, then you might be shocked to know that it was created by Kit himself!
In his journey as a gay influencer, Kit has worked with brands such as Everlane, Imperfect Produce, and All Birds. He seems to be concentrating on various platforms and even has a YouTube show.
Maya/Sebastian Noir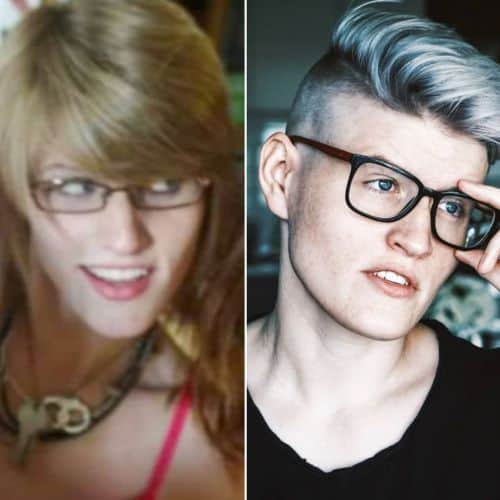 Another popular name in the LGBTQ+ community is Maya Noir, who identifies as a bigender and enjoys more than 34k Insta followers.
Maya has worked with a number of brands and aims to help and educate people on what it means to be genderfluid. The main goal behind all of Maya's brand deals and posts is to let people know that they are not alone.
Corissa Enneking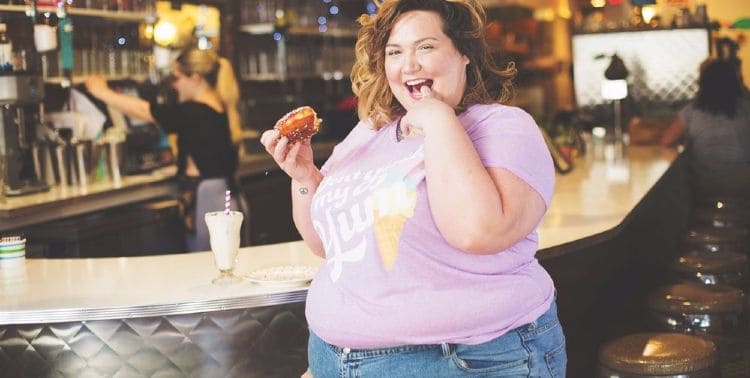 Corissa is a proud queer influencer. She is all about body positivity and acceptance. With almost 219k followers on Instagram, Corissa aims to produce content that helps people feel comfortable in their own bodies.
Other than her note-worthy brand deals with the likes of Premme, Simply Be USA, Shea Brand, and Target, Corissa also uses YouTube to post video content showing off some of her favorite plus-size clothing brands.
Gabi and Shanna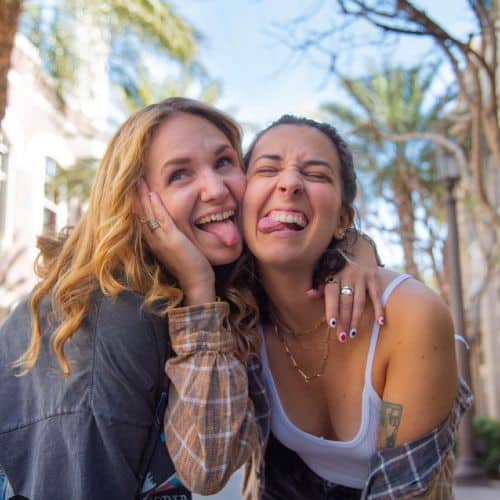 Scoring 37.6k followers on Instagram, Gabi, and Shanna are LGBTQ+ travel influencers helping people find LGBTQ-friendly destinations.
The lesbian couple started sharing their experiences with the world by combining their videography and photography skills.
Through their content, Gabi and Shanna hope to become guides to anyone who might be cautious of traveling because of their LGBTQ+ identity. They believe that representation and support are the two core aspects of helping someone come out and accept themselves.
Arielle Scarcella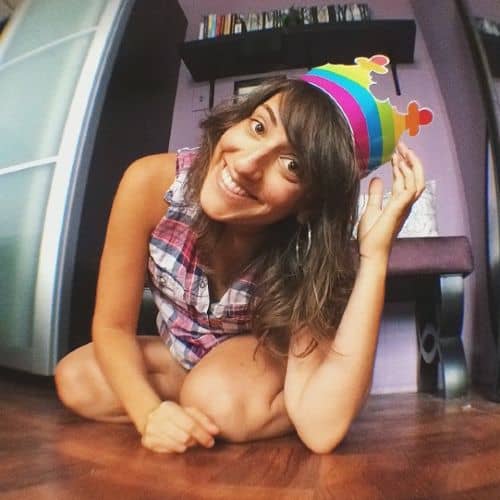 Arielle is an LGBTQ+ content creator who focuses on using her platform to talk about self-love, dating, and sexuality.
Not only is she popular on Instagram with 95.6k followers, but she has also been recognized by Buzzfeed and The Huffington Post. She seems to be focusing on YouTube these days and is interested in collaborating with brands.
The gay influencer has worked with popular brands such as Burger King and the Human Rights Campaign.
Kristin Key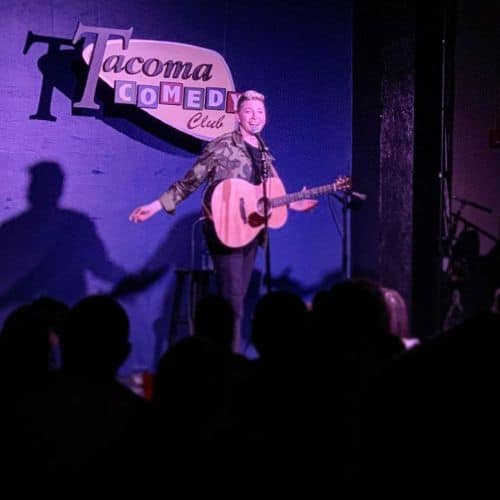 Kristin identifies as queer, but more than that, she is a musician and proud stand-up comedian.
If you're a stand-up comedy lover then you might know Kristin from her appearances on Bring The Funny by NBC and Last Comic Standing.
Other than making people smile with her comedy, Kristin is also the host of her own podcast, Kristin Knows Blank, where she gets funny. She's not only popular on Insta but also on Cameo and has worked with names like Martin Guitar.
Owin Pierson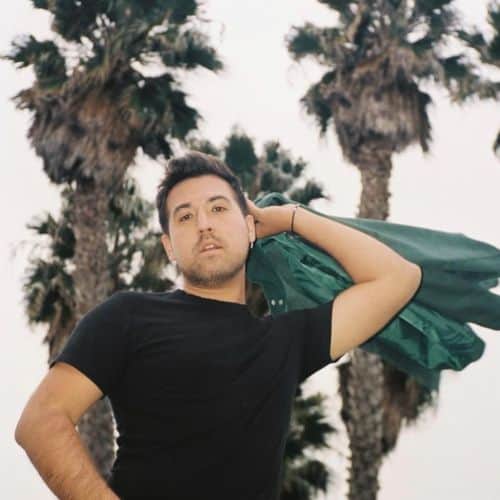 Pierson has been creating content for the past five years and has gained 180k followers.
The Asian-American lifestyle content creator with a background in psychology, Owin is constantly seeking ways to raise awareness and talk about mental health issues in the LGBTQ+ community.
He wishes to spread positivity and remove inequality on the basis of gender and ethnicity. Owin works with other gay influencers and all kinds of interesting brands. Recently, he was in the news for collaborating with modeDurable – an organization focusing on creating sustainable clothing.
Lena and Aga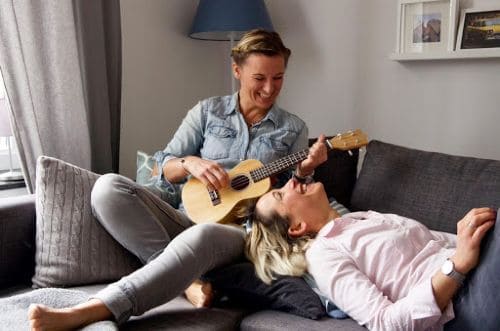 Lena and Aga call themselves the femme couple of Instagram. Their content focuses on their life as an LGBTQ+ couple.
Through their Instagram page with almost 15.8k followers, both influencers hope to empower gay couples, no matter where they are. They post romantic and fun content and have partnered with the likes of Case App and Mango Bikes.
You can also find LGBTQ+ influencers, Lena and Aga on TikTok, where they mostly produce light-hearted content, and on YouTube where they post snippets of their life together from time to time.
Danni Parr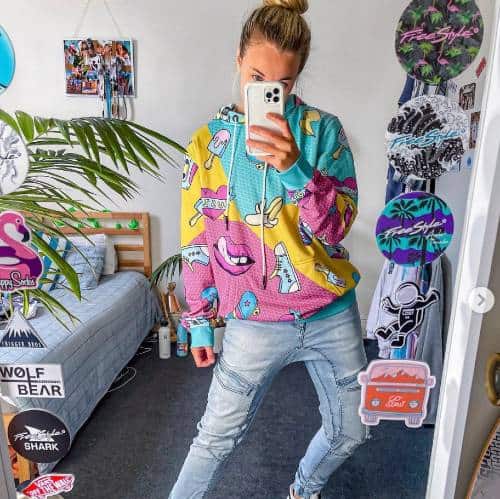 Danni currently works as a coach and mentor. Her Instagram is full of summer fits that represent her country of origin, Australia.
Parr is focused on creating a safe space on social media where members of the LGBTQ+ community can openly discuss their issues.
Taking advantage of her 78.1k following, Danni is focusing on creating an organization that focuses on hiring members of the LGBTQ+ community to help create something wonderful.
Kirstie and Christine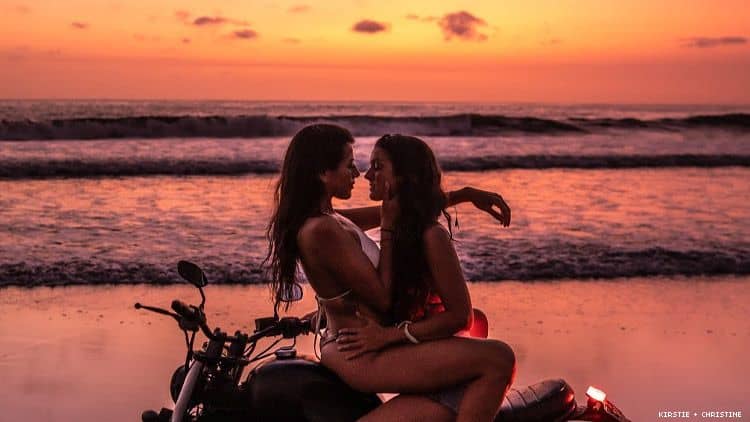 Winners of the Gay Travel Award 2020, Kirstie and Christine initially started blogging about their travel adventures on their website – On Airplane Mode, where they gave tips and tricks for LGBTQ+ couples who were planning on traveling the world.
Quickly, they became popular on Instagram and now have 70.5k followers.
Their Instagram is full of cute moments from their travels all around the world, as well as sponsored posts with brands such as Airbnb, Gateway House, City Pass, and many others.
If you want a visual look at what their travels to countries like Mexico and Bali have been like, then you can also visit their YouTube channel. These gay influencers are not just hot but extremely popular as well.
Jordan Adkins

Jordan Adkins is your average 20-something-year-old who decided to quit the 9-5 lifestyle and travel the world instead.
If you take a look at his Instagram profile, you will find inspiring traveling content, full of pictures from all 77 countries that Jordan has traveled to.
Jordan hopes to attend every single pride festival and chill with other gay influencers in various countries and help people understand the value of gender identity. He mostly works with travel brands and tends to post travel photos instead of selfies.
Lex Horwitz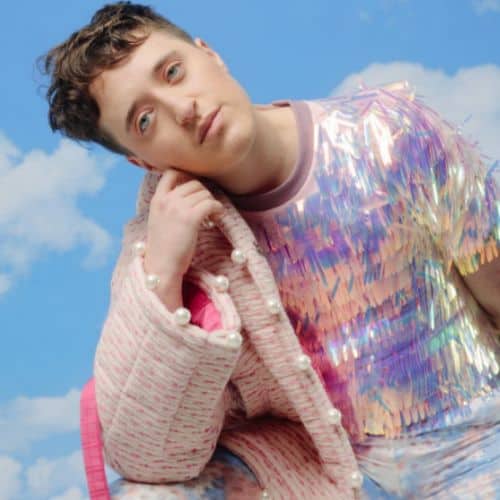 Lex is a trans-binary queer activist in the LGBTQ+ community. Their pronouns are 'they/them', and through Instagram, they hope to spread awareness about the difference between gender identity and gender expression.
Other than being an activist and educator, Lex is also a model and has collaborated with LGBTQ-friendly clothing brands such as Berries and Camouflaged. His content ranges from educational to colorful and is enjoyed by 13.9k followers.
Lex is open about his support of movements such as Black Lives Matter and LGBTQ Education and often takes to his YouTube channel to voice his opinions on different topics.
Bailey Mills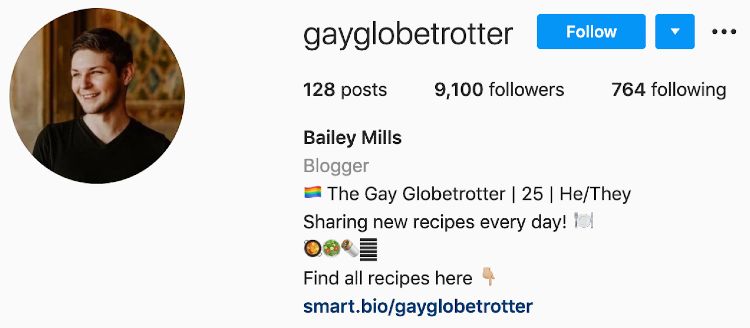 Bailey is the proud owner of The Gay Globetrotter, a website that focuses on LGBTQ+ issues. He is a food influencer who enjoys sharing new recipes with his 9,100 followers.
Bailey hopes to inspire and show people that the risks they take for their identities and sexualities are worth it. The star supports the gay community and has joined hands with several other LGBTQ+ influencers to come up with unique content.
Steven Johnson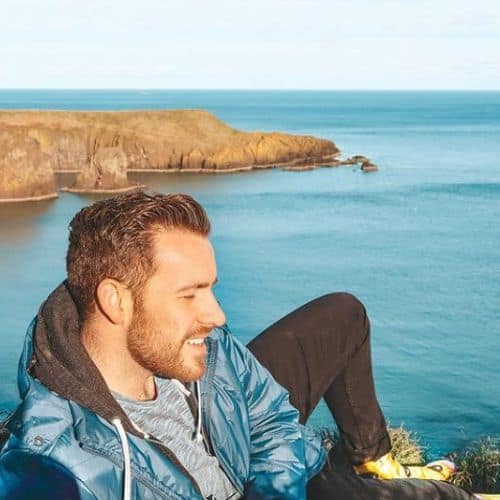 Being a travel enthusiast, Steven's main goal is to open up conversations about mental health, especially in the LGBTQ+ community. He also has a blog for the same purpose.
If you visit Steven's Instagram page, you will quickly realize that he has a special place in his heart for dogs. He is an animal activist and loves posing with canines.
With 16.5k followers, Steven's content ranges from light-hearted posts about his life and more serious posts about mental health and anxiety. Like the other gay influencers on our list, Steven has partnered with some great brands like Eden Mill and Happy Socks.
Amber Whittington

Amber is a Youtuber, a host, and a proud activist for the LGBTQ+ community.
Her main goal has always been to inspire people to be their best version, whether it be through her posts or video content.
Amber is not one to back down from using her platform to speak up about things that matter – whether it be LGBTQ+ rights or the inequalities that minorities have to face.
Our LGBTQ+ activist posts all of her upcoming brand deals and Collabs with other like-minded influencers on her Instagram.
Humberto Panza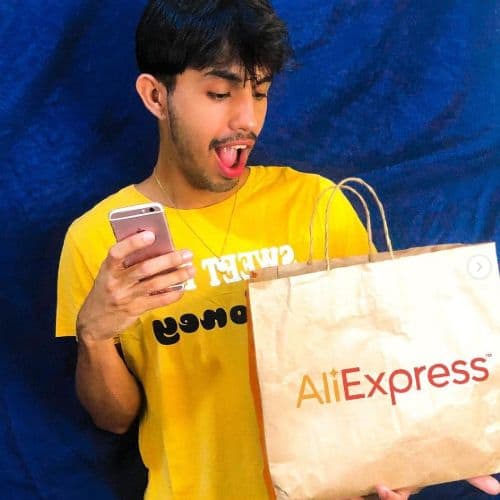 Humberto is a Brazilian content creator aiming to spread awareness about diversity through his social media platforms.
With almost 10.2k followers, Humberto is one of the most popular Brazilian gay influencers. He shares content related to lifestyle, food, and travel, and has collaborated with the likes of AliExpress, Binomo, and the Popsy App.
You can find Humberto on almost every social media platform. His YouTube channel goes by the name of Badlands TV, where he posts fun reactions.
Jazzmyne Robbins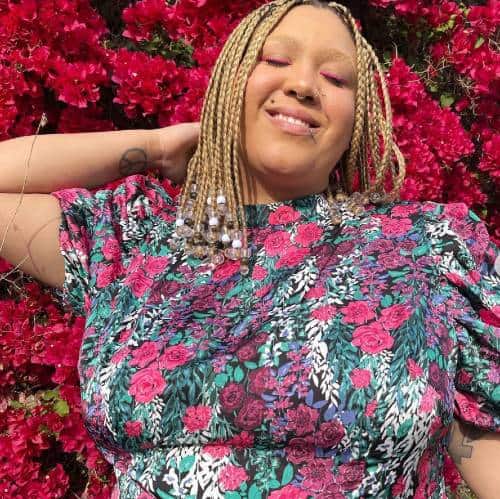 If you watch Buzzfeed, then you probably already know who Jazzmyne is.
For those who don't know her: Jazzmyne is a notable figure in the LGBTQ+ community who has taken to Instagram to spread body positivity.
She was featured on the Instagram panel, 'theCURVYcon', where she spoke up about body positivity within the LGBTQ+ community.
More recently, Jazzmyne worked with Free Form on a TV Show, focusing on casting people of color. The vocal LGBTQ+ celebrity works with a number of brands and enjoys a strong following of 587k.
Scott Fullerton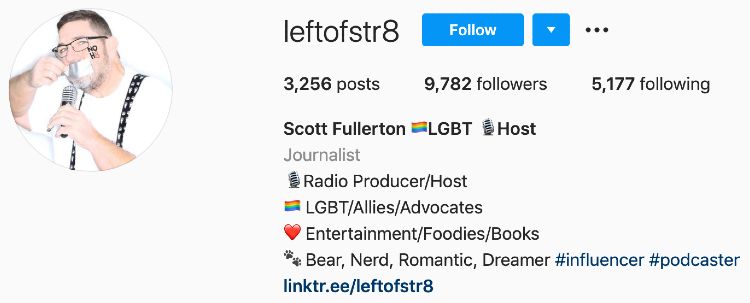 Fullerton hosts Leftofstr8, a radio show where he discusses books, entertainment, food, and LGBTQ+ activism.
The show's Instagram page has 9.8k followers and has been proudly sponsored by brands such as Food Network, Palm Springs Pride, and Ruby's Diner.
Nikkie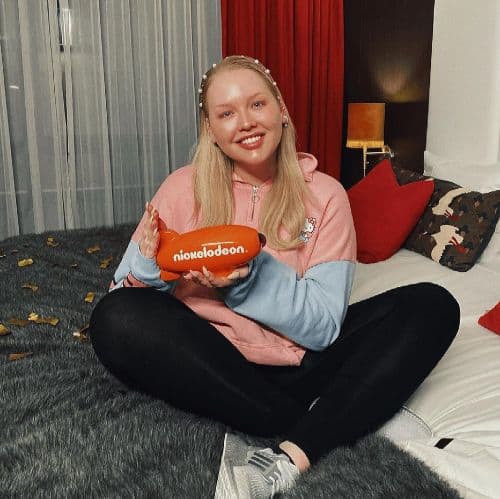 Nikkie came out as a trans in a recent video, which has now gained millions of views. The LGBTQ+ makeup artist is present on almost all platforms with millions of followers.
She has worked with many makeup brands such as Maybelline and Marc Jacobs and can be a great pick for brands looking for LGBTQ+ makeup influencers.
Her decision to come out received immense praise from members of the community and now she's actively working on helping more people gain the strength they need to come out in the open.
Ryan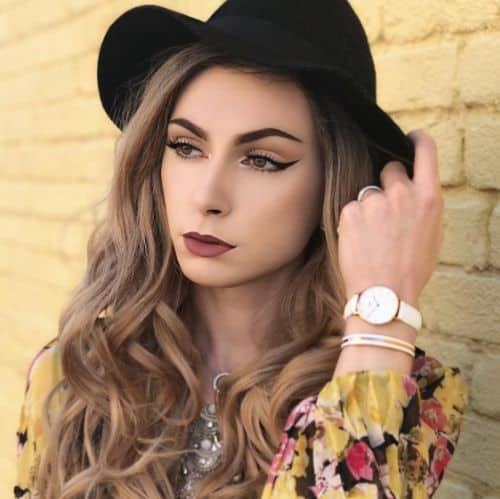 Ryan is a trans activist who started her Instagram page to inspire everyone to be themselves, regardless of their identity.
Since then, Ryan has gained 64.4k followers on Instagram, but her goal to inspire remains unchanged. Today, she blogs about makeup and lifestyle as well.
Ryan has collaborated with well-known brands such as Daniel Wellington, Hickey Lipstick, and Tomboyx and enjoys a good reach.
Jess Guilbeaux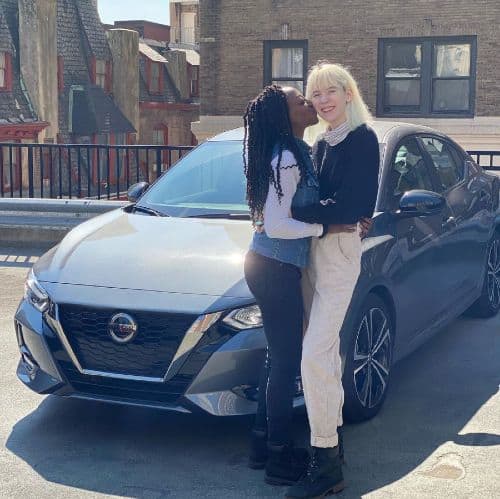 With more than 144k followers on Instagram, Jess is a black lesbian woman. But more than that, she is an activist, a model, and a speaker.
Through her posts, Jess talks about important issues within the LGBTQ+ community including mental health, and self-compassion. She enjoys raising her voice on a number of issues and is a well-recognized name in the community.
She made an appearance in episode 5 of the Netflix series, Queer Eye, which helped her grab more eyeballs and push her followers to a high of 144,000. This makes her a good option for brands looking for more mileage.
Lexine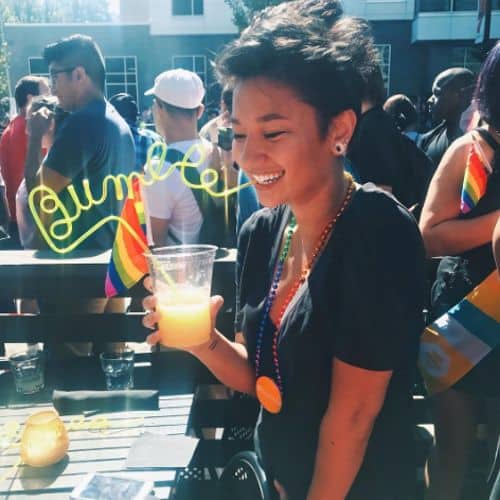 Lexine is another LGBTQ+ influencer who makes use of social media platforms to spread her love for traveling, food, streetwear, and more importantly, LGBTQ+ awareness.
She has made a promise to only collaborate with brands that she personally loves and brands that support the LGBTQ+ community. In the past, she has worked with Bumble, Daniel Wellington, and Hotel Indigo.
You can also find Lexine on Twitter but it is Insta where she rocks the most.
Vivek Shraya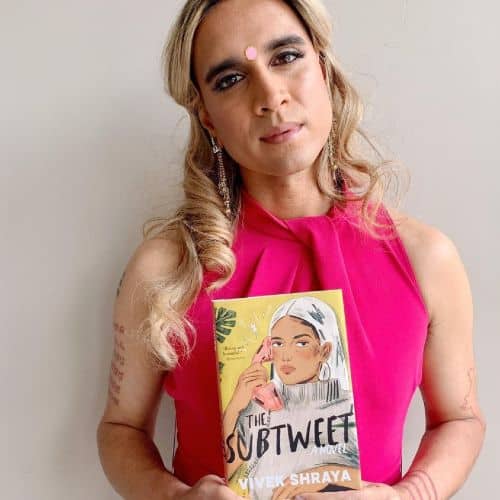 Vivek Shraya is an LGBTQ+ artist who is passionate about exploring her identity through art and music.
Her most recent book, I Am Afraid of Men, was given the title of 'cultural rocket fuel' by Vanity Fair. It received a very positive response from most corners and is considered one of the best books on the topic.
The Indian star actively enjoys trying different looks and has carved her identity. She wants to be an inspiration to the community and is working hard to reach a wider audience by teaming up with other LGBTQ+ influencers and brands.
Steph Le Clair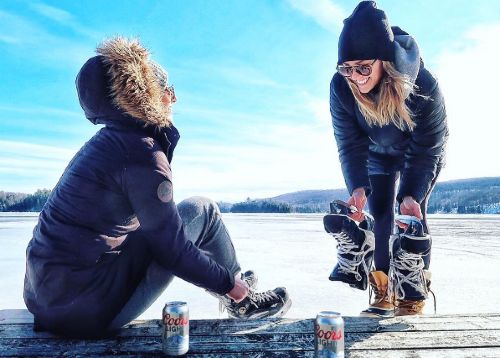 If you've been a regular watcher of the show, Amazing Race Asia Canada, then you probably will remember Steph and her girlfriend as the first LGBTQ+ winners of the show.
Shortly after their historic win, Steph and her girlfriend went on to travel the world and have so far visited over 40 countries. Their goal is to not just travel around, but also to provide people with traveling tips while educating them on the LGBTQ+ community.
Her unique and adventurous look on life has earned her a total of 89.7k followers on Instagram. Moreover, she is also a regular YouTuber.
Being a proud Canadian, Steph has collaborated with the popular beverage brand, Coors Light Canada, but she is open to working with international names.
Jacob Tobia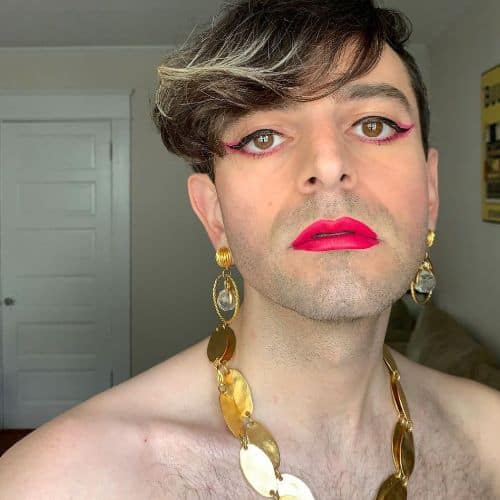 Jacob considers himself to be a 'trans goblin' of Hollywood.
His main goal is to go around Hollywood, pitching as many trans and non-binary-centered stories as he can. He believes that the more trans and queer characters we represent on television, the more empowered people will feel in the LGBTQ+ community.
On his Instagram, Jacob uses a mixture of comedic posts, clothing, and examples of other celebrities to spread awareness about being gender fluid.
The star has worked with makeup brands like Sephora and can be a good pick for brands looking for LGBTQ+ influencers with unique personalities like Jacob.
Daniel Webster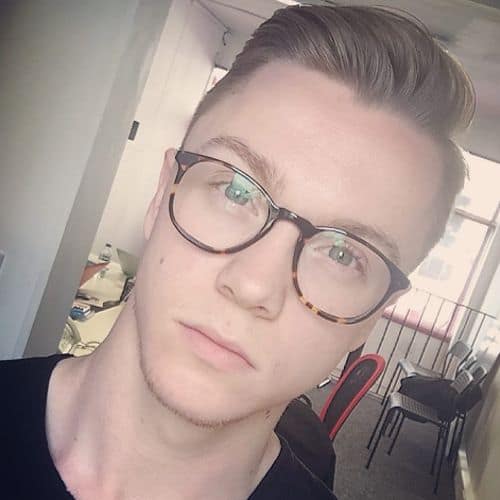 Daniel shares bits and pieces of his life as an LGBTQ+ influencer living in London. He has also recently started his own YouTube channel where he hopes to share more of a visual look into his daily life.
The gay influencer has collaborated with a male-centric styling brand called Avaj. On Instagram, Daniel has a fanbase of 27,000, gay and straight, regular folks and influencers — all of who are both loyal and engaged.
Alex Bhatti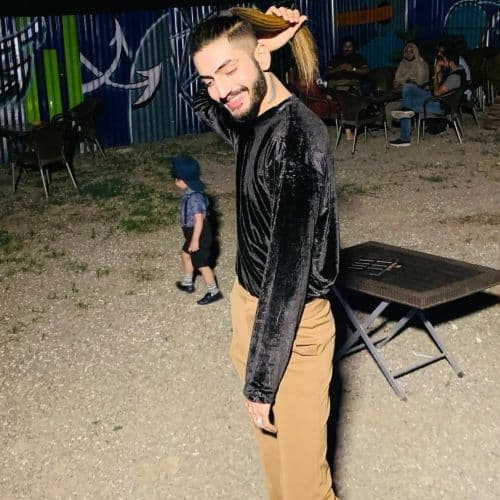 Alex lives in Pakistan, a Muslim country that is not very open to the LGBTQ+ community. The gorgeous gay star, who is a rage on TikTok with millions of followers, appears to be working on changing the image by working with a variety of LGBTQ+ influencers and brands.
While he is yet to come out in the open, he has created quite a stir in the country by appearing in LGBTQ-oriented videos and posting photos in girly outfits. He mainly concentrates on TikTok and is popular for his short and saucy skits despite being highly controversial.
Lunita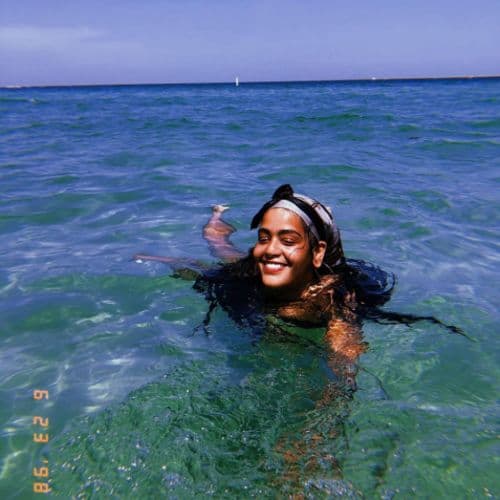 Lunita specializes in creating strategic content and is a proud brand ambassador for many lifestyles, beauty, and travel brands.
A member of the LGBTQ+ community, Lunita has more than 26k Insta followers who enjoy her colorful and eye-catching content.
Not many influencers can boast this, but our LGBTQ diva here has worked with some big names like Byte, Chromat, and Booking.com.
Corey Rae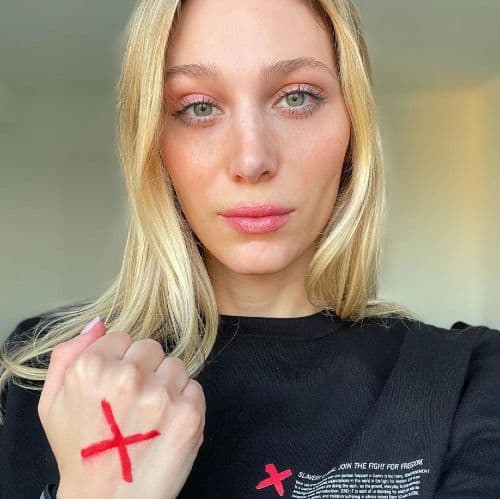 Corey started her transgender transitioning in 2009 and soon become the first transgender prom queen. However, she was never open about her identity in the public eye until 2016.
Since then, Corey has been focused on telling the world about what it means to be trans. She actively uses her voice to raise awareness and help people understand the need to 'accept' others.
Corey writes about lifestyle and fashion and can be a great pick for brands interested in LGBTQ+ influencers with a good following as she enjoys more than 40,500 Instagram followers.
Kadyn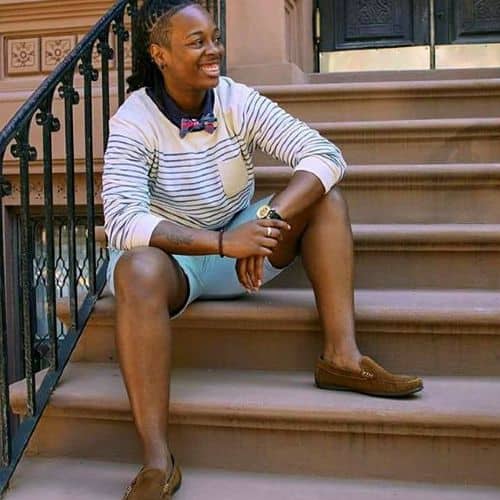 Kadyn is a gender-fluid model with a passion to influence people. The star works as a personal trainer as well as a mentor. In addition to this, Kadyn enjoys sports and has 12.9k followers.
The star has collaborated with a number of clothing brands that love working with LGBTQ+ influencers such as Flawed Clothing and Tomboyx.
Josh Robbins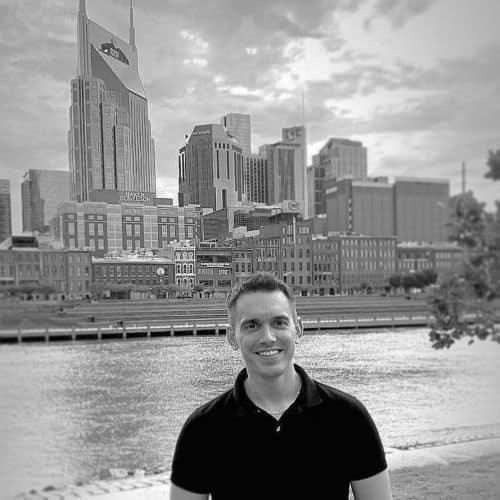 Josh has achieved quite some success as a gay influencer. The winner of a National Lesbian and Gay Journalists Association Award, Josh gained popularity when he shared his HIV diagnosis with the world on his YouTube channel, which was a first for the platform.
He presently enjoys more than 11 million Insta followers and is quite popular on YouTube as well. Moreover, he has his own website where he discusses HIV and other sexual health diseases for anyone who needs help. The star actively works with other gay influencers and brands. And is known to have partnered with some top names like Dating Positives, Fresh Clean Tees, and JNJ.
Joseph Harwood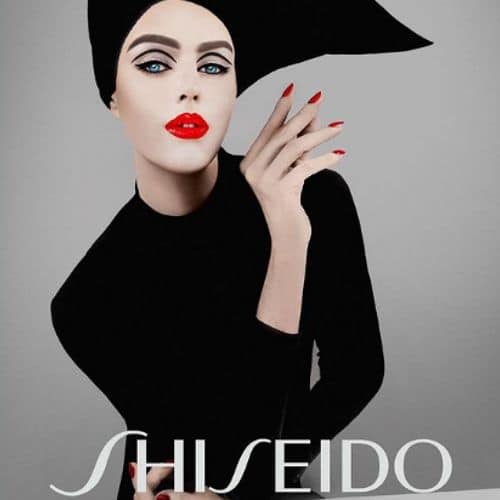 Joseph is an LGBTQ+ activist who believes in expressing herself through makeup.
Some may also know her from the Simon Cowell-hosted competition YouGenerator, which she won.
Joseph is a visual content creator with a YouTube channel where she shares her looks with the world.
She has collaborated with several names like Urban Decay and has more than 33,000 Insta followers.