Parenting. The end of boredom.
From the new wardrobe that your exciting growing belly demands; learning how to wrap your precious newborn baby to your chest during those first few weeks; to potty training your active toddler.
Never a dull moment.
Figuring out what works and what doesn't in the process is pretty much how you roll with it.
Through all of this, parents become experts. Trial, error, and a lot of money spent in the process. They have hands-on experience – respectfully.
In one way or another, every parent does become an influencer.
Parents are possibly the most influential people in our universe. And interestingly, their opinions carry incredible authentic credibility too.
So, here's a special shoutout to all the baby and family influencers – we've whipped this one up for you.
These 7 lovable baby brands are looking for influencers just like you:
Tiny Humans Read – Kids Book Club
Modern Mom – Online Publication & Store for Moms
Jane – Boutique Moms & Kids Store
Baby K'tan – Baby Carriers & Wraps
Summer Infant – Baby Gear
Finn + Emma – Organic Baby Clothes & Toys
BellyBabyWear – Maternity & Baby Photoshoot Outfits & Props
So are you ready to collaborate with these baby brands through your parenting journey?
#1 Tiny Humans Read – Kids Book Club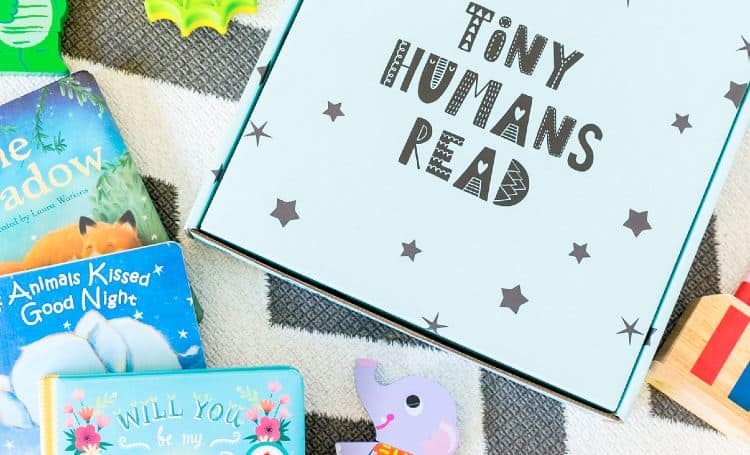 Parents are great at pretending to have it all together.  There are many episodes of overwhelmingness that goes on behind the scenes of trying to be the perfect parent.  Like getting yourself tangled in simple stuff such as reading to your child. It's solutions like Tiny Humans Read that will uncomplicate things for many parents.  This brilliant kids' book club will certainly get your little human started with reading from birth.  Choose from board book boxes (0-3 years), picture book boxes (3-8 years), or sibling book boxes (mixed ages).
Influencer Application
Parenting influencers, this brand is looking to offer you a wonderful opportunity to share your baby's reading journey with your followers and inspire a love for reading.  Tiny Humans Read is a lovable brand that will certainly be a pleasure to promote.
If you're interested, then you'll need to join the program through their Facebook group for influencers.
#2 Modern Mom – Online Publication & Store for Moms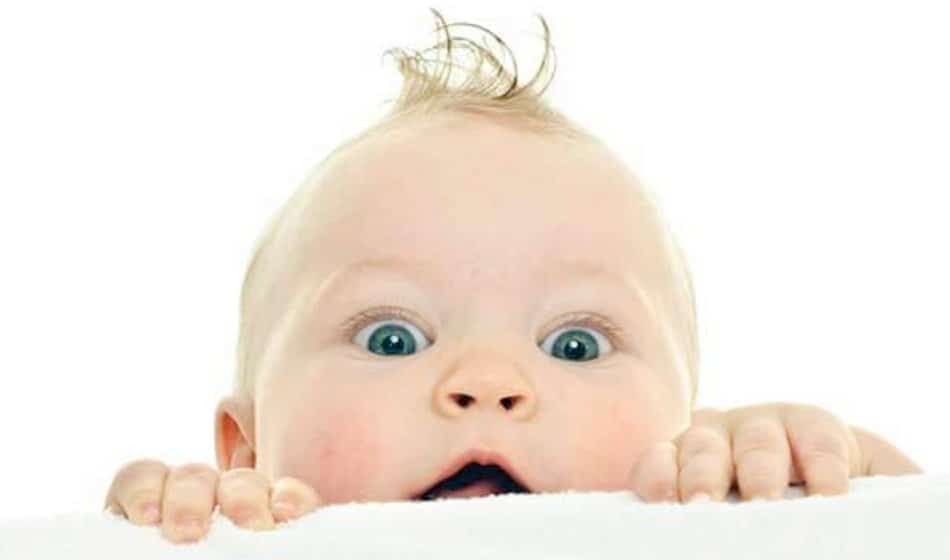 Unfortunately, none of us went to a special school to learn how to be an expert parent before becoming one.  Thrown into the deep end of things is pretty much how it goes for most. So, it's websites like Modern Mom that become a valuable resource on all the topics that moms have to deal with.  From pregnancy, cooking, living healthy, your body after having a baby to a family lifestyle.  Conveniently, they also have a store, especially for moms where you'll find handy stuff like post-pregnancy belly wraps.
Influencer Application
Passionate mommy with a following, collaborating with Modern Mom is an opportunity to participate in exciting marketing campaigns, blog tours, product reviews, and exclusive contests.
In your application, you'll be required to submit your website and social media links as well as metrics.
#3 Jane – Boutique Moms & Kids Store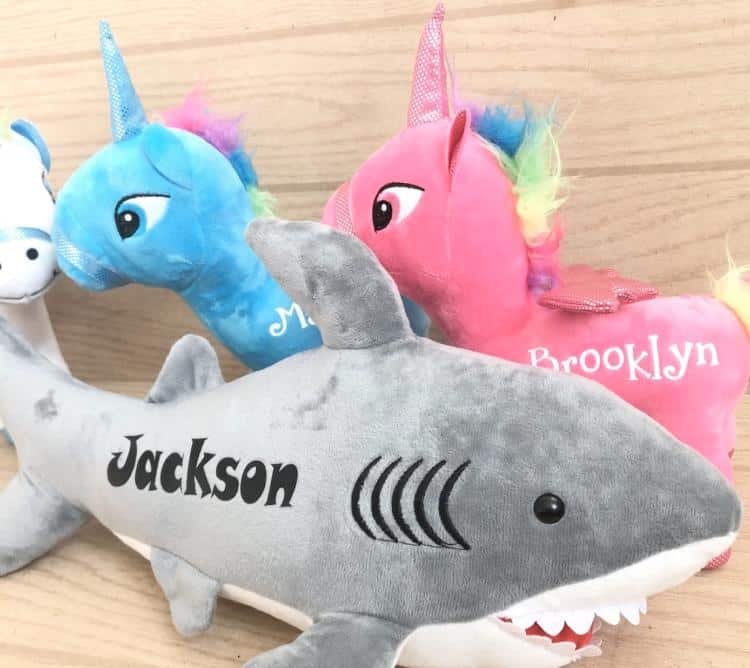 If you're all about the tasteful life, then Jane is the go-to boutique to dress you and your little one up.  From beautiful maternity wear like the cosey waffle knit sweater to adorable baby outfits.  Also get must-have milestone cards, charming pastel rattles, and the sweetest personalized stuffed animals.  Pop into their toys category for a wonderful collection of charts, puzzles, balls, and more.
Influencer Application
Jane is an attractive baby brand looking for stylish mom influencers for a collaboration.  Promote a quality collection of clothing and products that both you and your followers will love. If you're in the USA, this is for you.
Provide your social media links and stats to let them know what your focus content topics are. Oh and do drop some fun facts about you.
#4 Baby K'tan – Baby Carriers & Wraps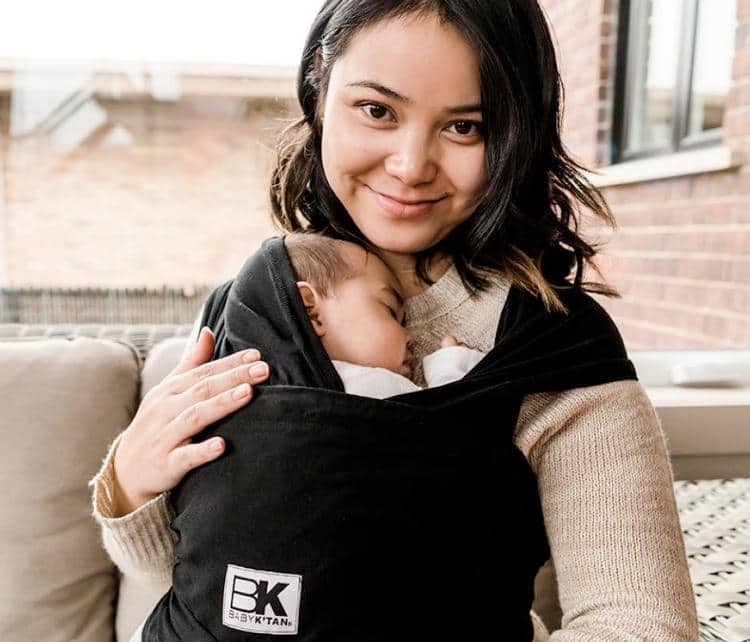 Through your journey as a parent, you discover that some products are just ridiculous.  Great in theory but in practice, things get complicated. Like baby wraps and carriers. They look wonderful in pictures.  But what a mission it actually is to set up with all the buckles and ties. Not with Baby K'tan.  Finally a wrap without any wrapping and a wrap that slips on like a shirt.  Simple and uncomplicated. That's what parents need, right?
Influencer Application
Influencers, would you love to save the day and share this brilliant product with your followers?  Bloggers, educators, parents, and any professionals in the industry – Baby K'tan is looking to collaborate with you.
Participate in reviews, giveaways, guest posts, joint promotion campaigns as well as a photo series.
Influencers also have the chance to earn a 7% commission on sales.
Submit your social media links and website together with your engagement metrics.
#5 Summer Infant – Baby Gear
Baby gear slowly starts to take over your home (and life, actually) when you become a parent.  Car seat in the car. Stroller with you everywhere you go. Play gym in the living room. Potty in the bathroom.  Playard in the garden. Baby monitor at your bedside. All kinds of appliances and baby stuff in the kitchen. Yeah, this little human has officially taken over your life.  You may as well get awesome gear then. Check out Summer Infant – they'll have all your gear needs covered.
Influencer Application
Are you looking to be a brand influencer and create valuable reviews for some cute baby products?  Summer Infant is looking for influencers in the USA to create product reviews and participate in giveaway campaigns.  Submit your website, and social media details and let them know what products you'd like to request.
#6 finn + emma – Organic Baby Clothes & Toys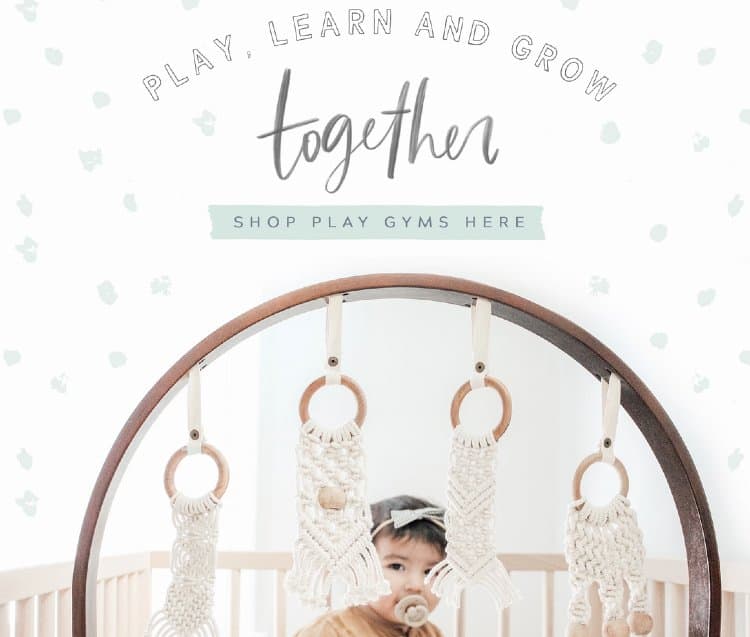 For parents that are enthusiastic about living sustainably, visit finn + emma for a range of organic baby clothes and toys.  Their designs and color themes have an appealing soothing tone.  Shop their lovely collections – from mermaids for girls, and monsters for boys to lovable graphics and Disney outfits.  And their simplistic play gyms are irresistible to any organic and minimalist enthusiast.
Influencer Application
Does finn + emma resonate with your personal values? Share this meaningful collection of organic products with your followers. Create beautiful pictures in exchange for products. If you're a photographer, you may have an opportunity to shoot their next new collection.
In the application to be this baby brand's influencer, they will be looking to see your social media profile and also details about your family.
#7 BellyBabyWear – Maternity & Baby Photoshoot Outfits & Props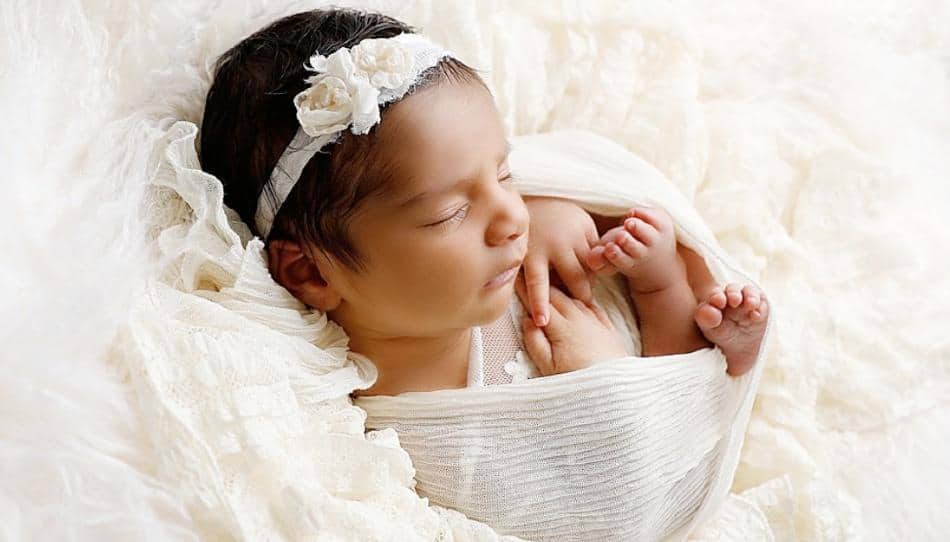 Those precious heart-melting memories certainly cancel all the troubles of parenting.  Make your maternity and newborn photoshoot spectacular with beautiful clothing and props from BellyBabyWear.  Made by American celebrity baby photographer, Ana Brandt, BellyBabyWear is the brand that every family photographer will fall in love with.  From the Angel Mama Gown to the angelic lace and ruffle newborn piece – photoshoots will be truly spectacular.
Influencer Application
Photographer influencers that would love an opportunity to represent BellyBabyWear with pride and share these amazing baby pieces with clients, this brand is looking for you.