Influencer marketing is unlike traditional marketing. In fact, using old formulas will not even give you good results. It has changed the world of advertisement, and benefits not just publishers but also advertisers with people now willing to spend more to make their campaign one of the best influencer marketing campaigns.
Influencer marketing is fast emerging as a legitimate and worthwhile marketing channel. There is still quite a lot of skepticism on whether or not it's worth the investment. Both budget-wise and in terms of preparing and managing the work needed to manage an influencer marketing campaign. However, the ROI and overall results that influencer marketing campaigns can achieve speak for themselves.
When strategized correctly, influencer marketing campaigns can tremendously boost your brand and business. There are also certain steps you can take to make the most of your campaign and to achieve the best results possible.
It all starts with what you do before your campaign even starts.
So how about we kick things off by looking at the initial preparation to consider if you want to see outstanding results from your influencer marketing campaign.
But first, here are a few bullets to highlight what we are sharing with you today:
Now let's start prepping!
Preparing for Your Influencer Marketing Campaigns
There are 5 main tasks you want to follow before you start any of your influencer marketing campaigns.
These campaign preparations include:
Planning and strategizing your marketing campaign.
Setting realistic and relevant goals.
Briefing your influencers about tasks and expected goals.
Stay active on the social media platform where you'll be running the campaign.
Finding the right influencers to lead your marketing campaigns.
Now let's take a look at these tasks in more detail.
1. Planning & Strategy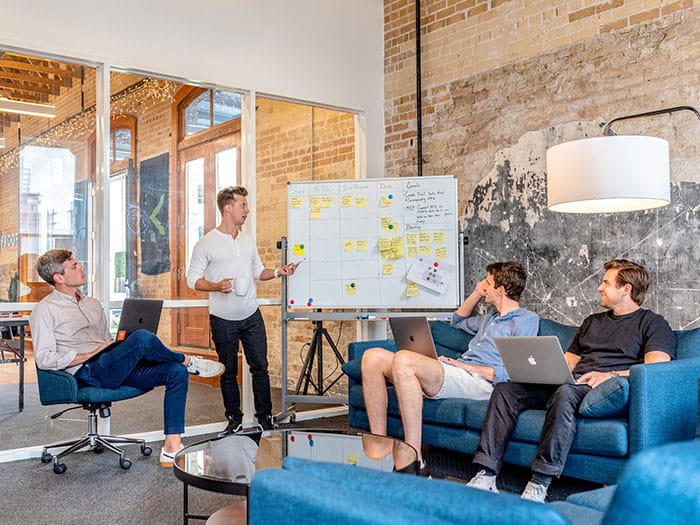 Making sure that your campaign runs smoothly largely depends on the amount of planning you put into it. Start by setting out a timeline and organizing all the aspects of the campaign. The first thing you need to figure out is what your objective is. Dividing responsibilities among your team is also a must. It's also very important to determine a set budget for the campaign. Next, plan out when you will reach out to potential collaborators and when you want the content to go live.
If you're working with more than one influencer on the same campaign decide whether you want all of the content posted at around the same time, or if you want to space it out following a predetermined strategy. Set up checkpoints to help you stay on top of everything relating to the campaign. Planning will help you keep a clear view of your goals and make it easier to keep track of everything that is happening.
2. Setting Influencer Marketing Goals
One of the biggest reasons an influencer marketing campaign can fail is not having a clear goal. A successful campaign can mean many different things so it's important to decide what your goal is and the ways in which you can measure its success. A campaign that aims to increase your following and create brand awareness will be very different from one that aims to increase your sales. Or even a campaign that is meant to help you tap into a new market. By knowing your goal you will be able to clearly communicate your objectives to the influencers and will make sure that everybody is working with the same goal in mind.
3. Influencer Briefs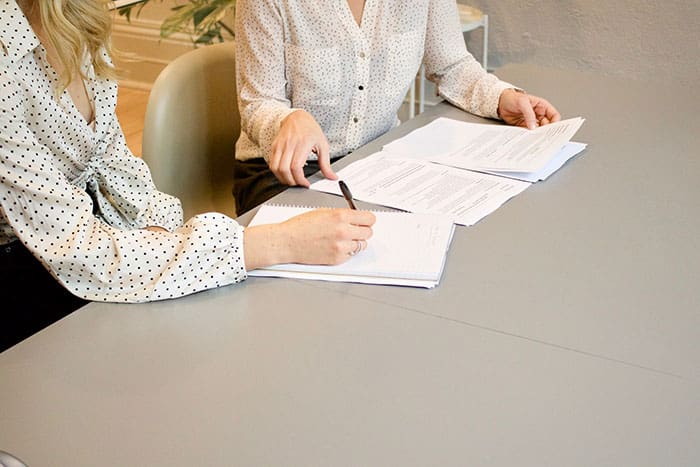 Briefing the influencers you're working with is an essential part of a successful campaign. By creating an influencer brief you will ensure that there is no miscommunication and that everyone understands their tasks and the goals of the campaign. Additionally, it will help the influencers understand your brand and key messages and the content they create will reflect that.
4. Staying Active on Social Media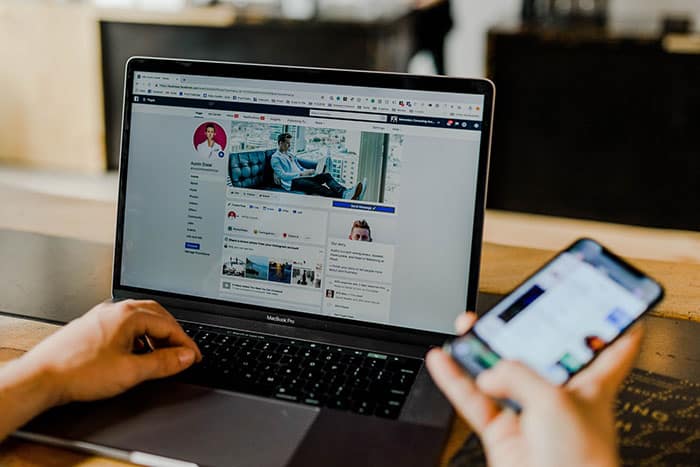 Before you begin an influencer marketing campaign, make sure that you have an active presence on the social media channel on which the campaign will be run. A successful campaign will result in conversions from the influencer collaborations to your channels. And that's impossible if your accounts aren't set up and active before the campaign begins.
5. Choosing the Right Influencers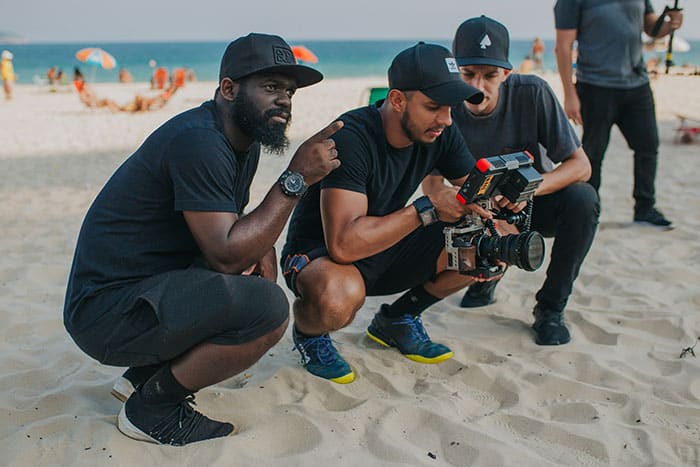 Making sure that the influencer is a good fit for your brand is essential to an effective campaign. Not only will the influencer be able to incorporate your brand's message into their content. But you're also much more likely to reach people who are genuinely interested in what you have to offer. A good way to ensure that an influencer is the right choice for the marketing campaign you're planning is to follow them and familiarize yourself with their content and brand.
Choosing The Right Platform For Your Influencer Marketing Campaign
Instagram vs Youtube. Two GIANTS in the influencer marketing industry. But which of these platforms will best fit your influencer marketing campaign?
Let's look at the numbers.
The influencer marketing industry on Instagram is worth more than $1 billion dollars. Not a surprise considering that the platform has over 800 million active monthly users. On the other hand, YouTube numbers are also rising every year. From 1.47 billion viewers back in 2017 to a projected 1.86 billion in 2021.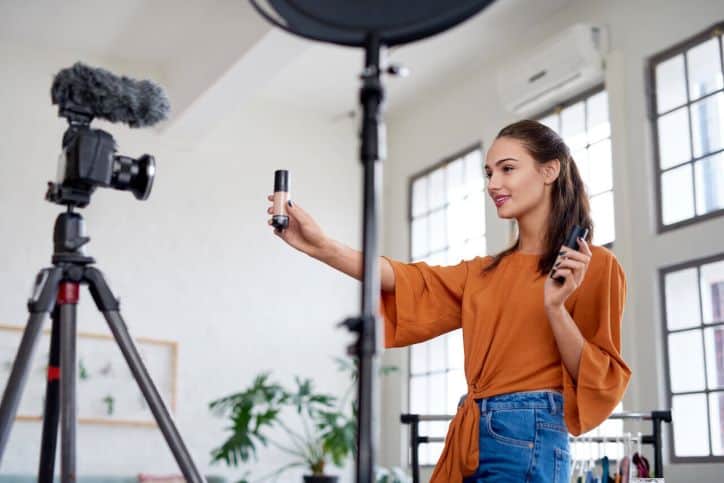 So which platform is best for your influencer marketing campaign?
There's no doubt that both of these platforms are prime options for influencer marketing campaigns. But how do you know which one is the better fit for your business?
Selecting the platform on which you want to run your campaign should be a thought-out and informed decision.
We're here to help you choose and to be confident that you've selected the right platform for your brand.
Consider the Key Statics
If your Influencer Marketing Campaign was run on Instagram
Instagram is arguably the most popular social media platform for influencers, but what does that mean in terms of numbers?
We already mentioned that the influencer marketing industry on Instagram is worth over $1 billion. As a result of 14.5 million sponsored posts. And tens of millions of people who are making money through Instagram. Their top-tiered influencers charge as much as $3000 per post!
Even though the numbers are always changing, and it's hard to say what the most followed Instagram account is, the top 50 most followed influencers have a combined follower count of 2.5 billion.
In a survey, nearly 50% of users said that they engage with influencer content on Instagram.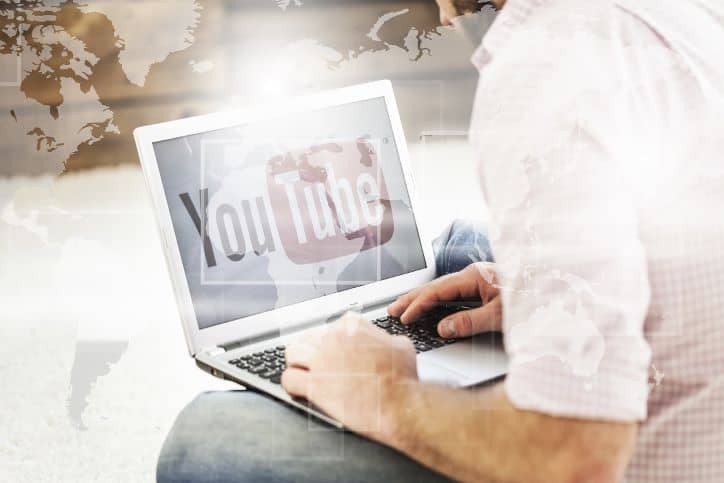 If your Influencer Marketing Campaign was on YouTube
On the other hand, YouTubers also have a large influence on their subscribers. With 70% of subscribers saying that they relate more to their favorite YouTubers than to traditional celebrities. Such as the likes of TV and movie stars.
Videos of the top 25 YouTube creators get 3 times more views and 12 times more comments than traditional celebrities. And they're twice as likely to result in actions.
Nearly a quarter of people surveyed prefer YouTube to other platforms when it comes to engaging with sponsored content. A sponsored video that gets over 1 million views can make the YouTuber anywhere between $10,000 and $50,000.
Nearly three-quarters of all internet traffic today is from video marketing accounts. YouTube is also the second most visited website in the world.
Three Rs of Influence
Resonance. Relevance. And Reach. These are considered the three Rs of influence and they're a great way to determine which platform is the best choice for your influencer marketing campaign.
Resonance is measured in the form of likes and comments that an influencer's post gets. It's a great way to determine the potential engagement that you will receive from the influencer's audience should you decide to work with them.
Relevance lets you know how much of your target audience is located on a specific platform. By analyzing which platform is the most used among influencers in your niche you will be able to get a good idea of which choice is a better fit for your brand.
Reach is perhaps the most important metric when it comes to influencer marketing. Reach is measured by comparing the follower counts of the influencers you're planning to work with. Giving you a better idea of the number of people your influencer marketing operation will reach when you choose to work with a specific influencer.
How To Ensure Your Influencer Marketing Campaigns Run Smoothly
It's not easy to plan and execute successful influencer marketing campaigns. Especially if you're new to the world of influencer marketing. Staying on top of things for the duration of the campaign is an essential part of the process.
These are five steps you can take to ensure that your influencer marketing campaign will run smoothly.
1. Review and Approve Influencer Content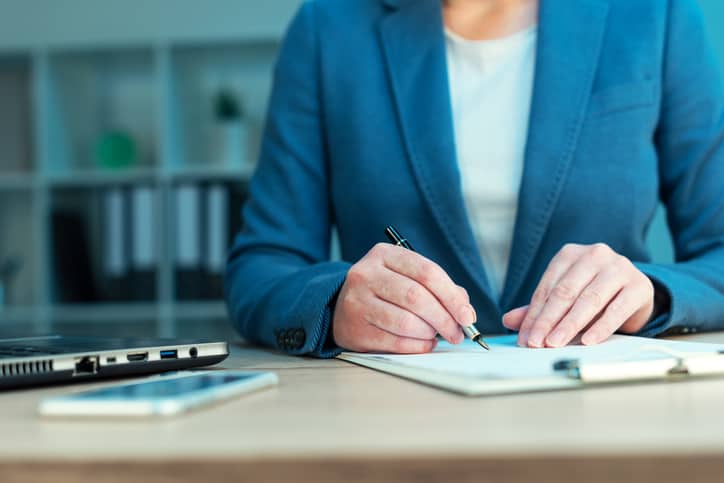 Decide whether you want to approve the content the influencers create before it's published. It's a good idea to let the influencer know in advance that approval is required. So they will be prepared to give you access.
This will enable you to make sure that the content fits the brief you provided and that it's on-brand.
However, make sure that you're giving the influencer enough creative freedom. Allowing them to create the type of content that will fit in with their usual material.
2. Use Multiple Marketing Channels
Even if you're only running your influencer marketing campaign on one platform, don't limit the collaboration to a single channel.
For example, an Instagram campaign can incorporate a traditional post, an Instagram Story, and IGTV.
Using multiple content types and more than one channel will create several touchpoints for your audience. And it will ensure that your brand stays visible for the duration of the campaign.
3. Be Consistent with Branding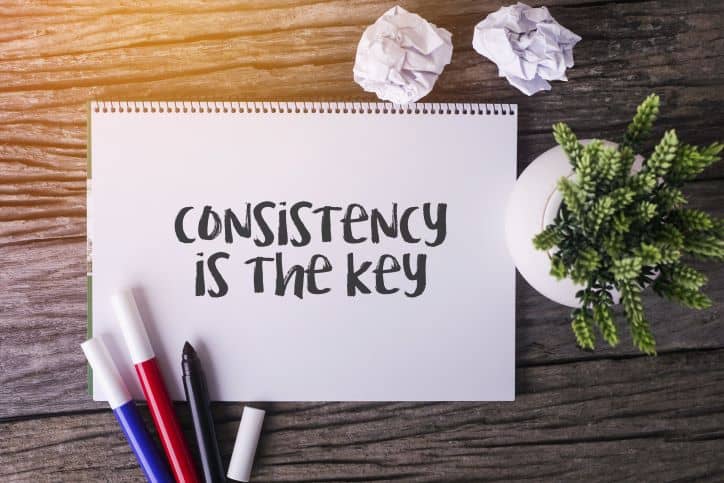 Consistency is the key if you want your influencer marketing campaign to truly make an impact on audiences.
Aside from providing similar, if not identical, briefs to the influencers you're working with, make sure that you're using consistent branding throughout the campaign.
A great thing to include is a specific hashtag. One that will be used for any post that is a part of your successful influencer marketing campaign. The hashtag will help consumers find all content connected to your campaign, as well as other information about your brand.
In addition, it will allow you to keep track of all posts that will go live during the campaign. Which will then make it easier to get an overall idea of how the campaign is doing at any moment in time.
4. Stay Active on All Social Media Platforms
Make sure that your social media channels are active on all platforms on which the campaign is running.
A good way to incorporate the influencer marketing campaign on your channels is by sharing the content they create. Make sure that you always give credit to the influencer and follow standard reposting etiquette.
Having the campaign content on your channels is a great way to keep them fresh and engaging as well as to expose your audience to the influencers with which you're collaborating.
Additionally, talk with the influencers about using the content they create commercially. Consider getting the rights to publish and repurpose their content on your website, product pages, or in marketing materials.
Make sure that you let the influencers know in what ways you would like to use the content and for how long. As well as whether or not they will be credited for the material after the campaign is over.
5. Engage With the Content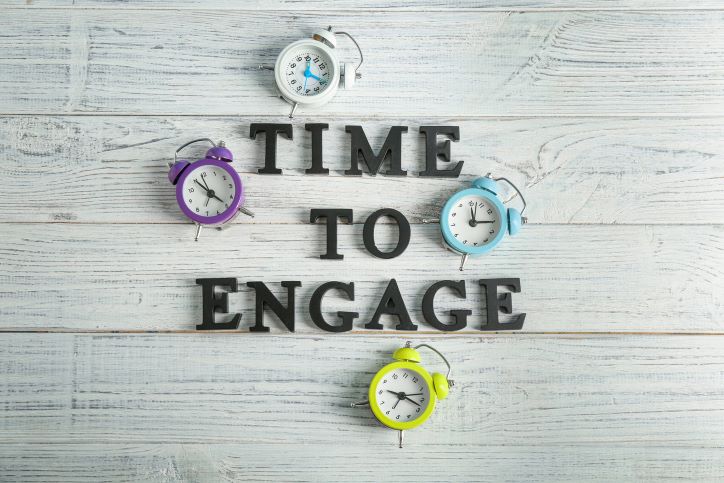 The influencers that are working with you on the campaign are sure to get a lot of questions about the products or services they're promoting.
Keeping track of their content as it goes live is a great opportunity to answer any questions their followers have about your brand.
Checking the posts and comments regularly is the perfect opportunity to engage with your potential customers as well as add a personal touch to the campaign.
Adding engagement to your influencer marketing campaign will help you build a relationship with the community which will result in a buildup of trust as well as lead conversions.
Did you know that influencer marketing offers a very high ROI (return on investment)? On average, $11 for every dollar spent! This is certainly a huge figure which goes to show just how much potential the industry holds.
It's true. Not all influencer marketing campaigns go well. Not all brands can say the same about these high ROIs. But sometimes, it's all about the planning, or the type of influencers you work with, or sometimes it's just about good timing.
We have picked out a few successful influencer marketing campaigns that will give you ideas for going about your own campaign.
7 Best Influencer Marketing Campaigns Worth Learning From
There are plenty of great strategies for running a badass influencer marketing campaign.
Here are a few ideas:
Create trending hashtags that will increase awareness for your products, your brand, and your cause.
Boost your brand's image by starting a motivational campaign that revolves around special events.
Partner with popular influencers who know how to attract and engage with audiences.
If you need the world to look at your brand differently, then get influencers who have the right type of audience that you're looking to attract, to promote your brand.
Support a cause, and make sure you have the right influencer to share your cause with their followers.
Now here are a few brands with their inspiring influencer marketing campaigns.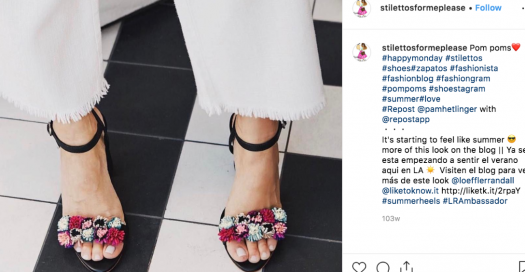 #1 Loeffler Randall — Creative Hashtag Campaign
Loeffler Randall is a well-known accessory and footwear brand. if you follow fashion pages, you might have already heard of it as it's quite popular among social media influencers. This is largely due to the brand's well-crafted influencer marketing campaign.
It has a huge list of ambassadors who work together and individually to promote the brand. The brand is also active with promotions on its own social page. Sharing people's photos with the hashtag #LRambassador.
The trend caught on and more users jumped the bandwagon, making the hashtag and the brand popular. It's now common for fashion stores to offer their products for free to influencers in exchange for posts containing a link to the original product or a specific hashtag.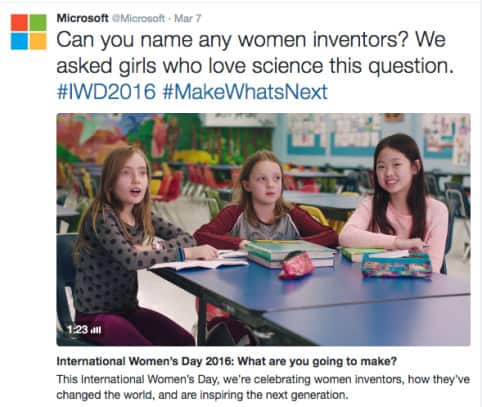 #2 Microsoft — Motivational Influencer Marketing Campaign on Women's Day
Surprised to see this brand on the list? This giant corporation also uses influencer marketing campaigns to reach a wider audience.
On Women's Day, the company joined hands with National Geographic and created a very successful campaign designed to motivate women to join the fields of Science, Technology, Engineering, and Math (STEM).
National Geographic worked with travel photographers and released 30 images, all pushing the same messages across.
The images went viral, earning about 4 million likes in a day. It helped Microsoft reach over 91 million while also helping its brand image.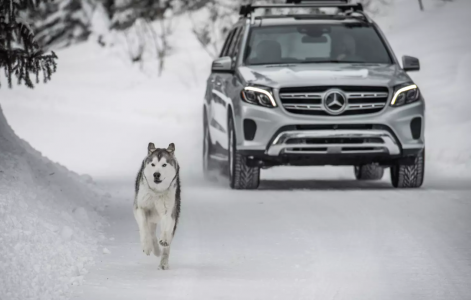 #3 Mercedes Benz — Partnership with Popular Instagram Influencers
Mercedes. A luxurious brand. Famously recognized for producing expensive and high-quality vehicles. While some may think that a brand like Mercedes has no need to try affiliate marketing, the team thinks otherwise.
The company partnered with Kelly Lund and his dog, Loki, a popular figure on Instagram, to create compelling content. They came up with some unique 360-degree videos driving around the beautiful locales of Colorado.
The videos showed Mercedes in a positive light while also entertaining visitors. It's a good example of how video content can be effective. The cleverly shot videos turned out to be quite popular.
It shows that influencer marketing campaigns are suitable for all kinds of brands, cheap or expensive. You only need to come up with the right plan.
#4 Box Water — The ReTree Project Marketing Campaign
Box Water's ReTree Project is a good example of a campaign using influencer marketing. The campaign resulted in a huge jump in sales, proving to be quite a success.
The company joined hands with the National Forest Foundation to come up with unique photos highlighting the importance of sustainable packaging.
It worked with all types of influencers to promote the #ReTree initiative that motivates people to plant two new trees. The trend caught on and some well-known Instagram influencers also made posts promoting the cause, after all, it was meant to help the universe.
This is a fine example of using a true cause to promote a brand. The content looked real as it discussed a major issue.
Coming up with such creative campaigns can be effective as you can even motivate some big influencers to share your post without a financial agreement in place.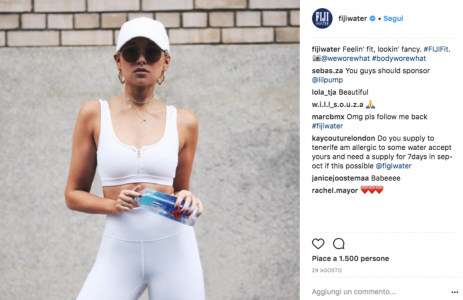 #5 Fiji Water — Brand Exposure Through a Workout Video
Another water brand known for its amazing marketing tactics is Fiji Water. The company decided to jump on the bandwagon mainly to change its image as it was looked at as a brand that was usually sold in restaurants and hotels.
It was a small campaign where they joined hands with a bunch of influencers, such as Danielle Bernstein, to help market their product to the world.
They made a short workout video featuring Danielle. The video was full of shout-outs to Fiji Water and talked about the importance of water while subtly plugging in the company.
While exact figures are not available, it's believed that the campaign gave the company a huge boost. It shows how influencer marketing can be used to change the brand image.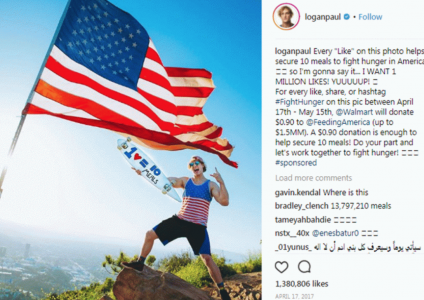 #6 Walmart — Raising Funds with Influencers for a Good Cause
Walmart is a big brand that often runs influencer marketing campaigns to strengthen its image.
One of its most popular campaigns came when it decided to support a national cause and joined hands with 7 major players to raise funds for the Feeding America initiative.
The company promised to donate $0.90 cents for every #FightHunger comment, share, or like. The campaign helped the brand raise over 1.65 million, while also helping its public image.
Walmart went through a huge brand lift and was even featured in major publications. Many other companies have used such causes to save their falling image.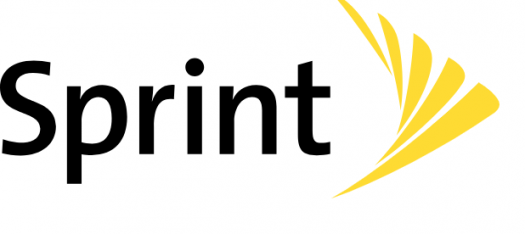 #7 Sprint — Successful Marketing Campaigns with the Right Influencers
Sprint is a popular name but appears to be facing tough competition from other brands like AT&T and Verizon. Realizing the need to uplift its brand image, the company came up with an online campaign where it joined hands with some well-known influencers like Bradley Martyn and Rachel Cook.
The campaign was different from other similar campaigns as Sprint did not make its influencers act. It used its strengths to reach a wider audience by letting them do what they do best while also promoting its services.
The campaign showed that it can be very effective to use influencers' strengths in the right manner instead of making them act.
These were some of the best influencer marketing campaigns. The key lies in working with the right influencers and coming up with a campaign that has the power to connect with your audience.