Most people only think of beauty influencers when they talk about influencer marketing. This is far from the truth because the internet allows you to be an influencer in several more fields, including business.
If you have experience handling business and you can help others manage theirs with your skills and abilities then it may be a good idea to turn into a business influencer.
The niche is difficult to crack into, especially because you must have proven skills in order to leave a mark. However, if you work hard, you'd be able to create a following in no time.
Let's have a look at five entrepreneurs who have successfully cracked the code.
#1 Gary Vaynerchuck – Business Expert & Influencer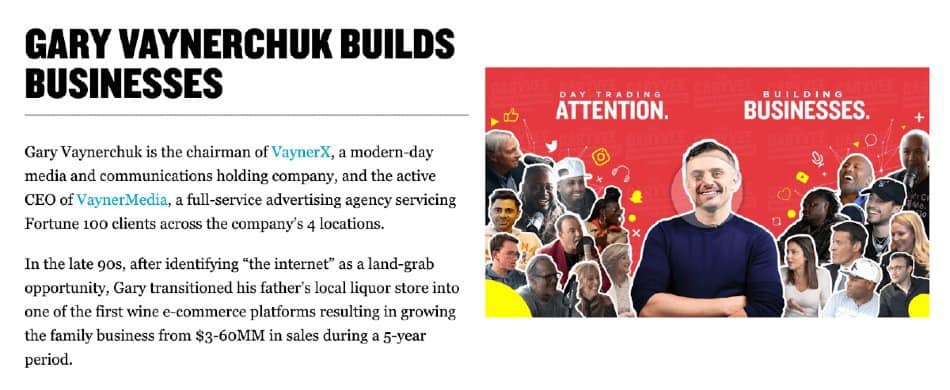 Best known for bringing his family wine business to the top, Gary is one of the most popular American entrepreneurs working to create an online presence. He was one of the first few to utilize the power of e-commerce, making his wine business the first wine business on the web.
Sales skyrocketed within the first five years, giving Gary his deserved recognition. Today, he's heading VaynerX, a NY-based media, and communications company. He also has his own advertising agency, VaynerMedia.
With a net worth of $160 million, he is a popular name in the business of influencer marketing running his own podcast and YouTube series. He has also invested in different ventures such as Uber, Snapchat, and Twitter.
What Can I Learn from Gary? Gary is one of the few influencers to have played according to his strengths. He made his business a success and is now building his reputation by influencing others to succeed. He is a public speaker and has been featured in a number of publications. His story shows the importance of branching out.
---
#2 Saygin Yalcin – Germany's Influencing Success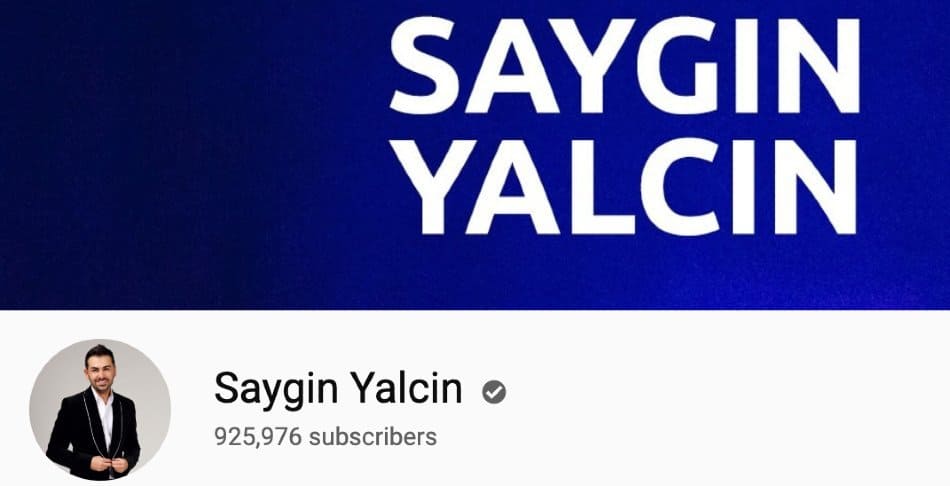 Now a popular name, this German entrepreneur didn't have it easy. He has invested in a number of online businesses and is also the founder of SellAnyCar.com. He tasted major success with Sukar.com, the largest online private shopping club in the Middle East.
His YouTube channel is quite popular where he shares his experiences. Moreover, he also often invites other popular business influencers and entrepreneurs to discuss their stories.
Other than this, he also conducts lectures at the Canadian University of Dubai.
What Can I Learn from Yalcin? His YouTube channel is among the largest in this niche. The interesting bit is that it isn't only about business content but fun vlogs as well. Yalcin connects with his audience on a personal level which helps build trust.
---
#3 Arianna Huffington – Healthy Business Influencer

Yes, you got it right. She's the founder of The Huffington Post, one of the most popular news platforms out there. However, she's not just a business person, she is also an online influencer with over 3 million followers on Twitter.
Her career took a major turn in 2016 when she stepped down from her position as a President and started Thrive Global, a health and wellness startup.
She is a published author and a fine example for people struggling to attain a work-life balance.
What Can I Learn from Arianna? The need to follow your heart! She stepped down from her position at the peak of her career to pursue other dreams. Now she serves on a number of boards including Onex, Global Citizen, and Uber.
---
#4 Marie Forleo – Influential Life Coach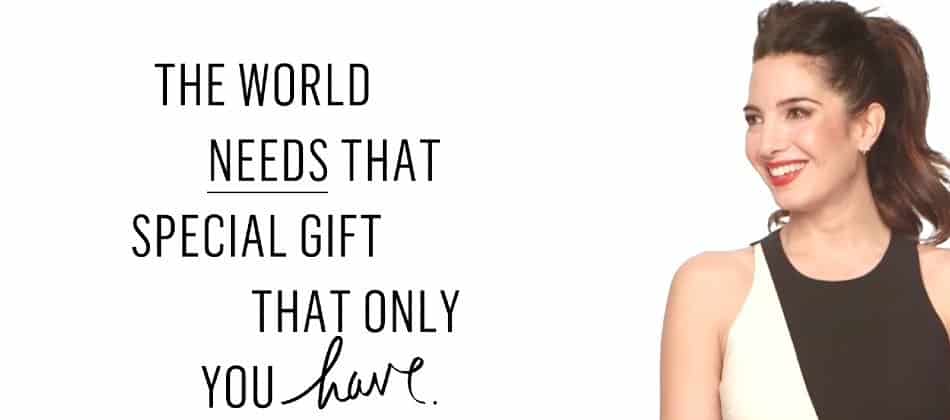 Marie is popular for hosting her own web television series, MarieTV. This American entrepreneur is also a motivational speaker and life coach. Plus, she has several successful books to her credit.
She caters to individuals and business owners and is known for her influential training programs specifically designed for entrepreneurs. Marie offers both paid and free programs. Her aim is to help people achieve their dreams and find success.
Her YouTube channel is quite massive. Plus, you will find her on other platforms as well.
What Can I Learn from Marie? Marie is a passionate woman with her eyes set on her goal. She's a good example of beauty with brains, using her experience and skills to push forward her brand while helping others.
---
#5 Richard Branson – Dr. Yes at Virgin

With over 12 million Twitter followers, Richard is one of the most popular business influencers. His fans include the likes of Chris Evans, Bill Gates, and Sheryl Sandberg.
Best known for owning Virgin Group, Richard started his career when he was only a teen. Today he is the owner of a multi-billion international empire. However, that's not what you will find on his social media pages.
His YouTube page defines him as a "Tie-loathing adventurer and thrill seeker, who believes in turning ideas into reality. Otherwise known as Dr. Yes at Virgin!"
What Can I Learn from Richard? Richard shows that anyone can be a business influencer, including industry experts. He started at a very young age and did not give up despite some failures.
As a business influencer, you'd be expected to share your success story in the form of videos, blogs, podcasts, etc. If you have stories to share, then jump the bandwagon today and be a business influencer.