🡺 TEST DRIVE THE BEST INFLUENCER MARKETING APP FOR BRANDS AND INFLUENCERS
Podcasts are a rapidly growing content medium. There are hundreds of thousands of active podcasts. And roughly 32% of Americans tune in to their fave influencer podcasts each month. These audio shows entertain and inform, making them a powerful way for influencers to reach and connect with their audience. Podcasts are also a fantastic partnership avenue, especially for brands that want highly engaged consumers to learn about their products.
The podcasters we have lined up command their fans' attention for 45-90 minutes at a time through their captivating content. A fair few of them have even turned their expertise into published books, speaking gigs, coaching careers, and consulting services.
From health and fitness to business, arts, true crime, and love — we bring you a roundup of our top influencer podcasts in 2023. Their podcast shows span many juicy topics, including advice for influencers, beauty product reviews, vegan lifestyle tips, spooky stories, eCom best practices, financial wisdom, and dating do's and don'ts.
These savvy influencers and experts are making waves (sound waves that is) and they're open for Collabs too.
Ready to find the next show to binge-listen and a future podcast collaborator? Then let's dive right in there!

If you're on the hunt for a kick-ass podcast that will give you some serious insights into the world of influencer marketing, then you need to tune in to The Afluencer Podcast. Hosted by Brett Owens, the CEO of Afluencer, this podcast features convos with business owners from various niches. Brett and his guests talk about everything from how to find the right influencers to how to track the results of your campaigns.
But what really makes The Afluencer Podcast stand out is Brett's ability to make complex topics easy to understand. He breaks down the ins and outs of influencer marketing in an informative and engaging way. This makes the podcast a great listen for anyone, even if you're new to the industry.
If you're a brand that's looking to get involved in influencer marketing, then there is no better time than now to invite Brett to Collab with you. He's a pure genius when it comes to influencer marketing, and he'll be able to help you create an impactful campaign that suits your budget.
And if you're a business owner who's interested in being a guest on Brett's podcast, then you better sign up quick! Brett is waiting to get real with you. So get on the show and share your secrets and truths.
🡆 Listen to The Afluencer Podcast
Start a Collab with Brett and he'll help you find the right influencers, create a compelling campaign, track results, and more!
Be a guest on The Afluencer Podcast. Share your success stories, challenges, and just have a cheerful chat with Brett.
---

Maria is a celebrity chef with several accolades to her credit. She is the 2013 Winner of the Culinary Travel Blog of the Year by the NY Travel Writers' Society. And also Winner of the Culinary Content Innovation Award in 2020 by Corporate Live Wire for The Maria Liberati Show Podcast.
She describes herself as a "Gourmand World Award-winning author/celebrity chef, former PBS TV show host".
Her show explores food and travel. In addition to this, she also hosts a YouTube show and shares her thoughts with more than 300,000 subscribers through her blog.
---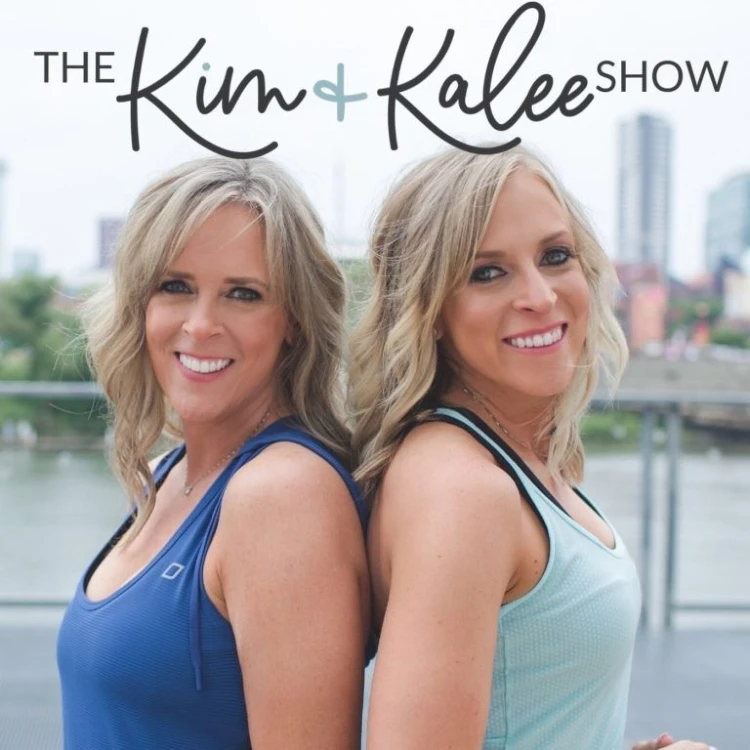 The Kim and Kalee Show is a weekly show hosted by Kim and Kalee Sorey.
The Nashville-based lifestyle influencers & mother-daughter duo is famous for covering various topics including traveling, personal development, healthy living, and entrepreneurship. However, they mainly cater to men and women interested in health and fitness. The podcasting pair has also partnered with numerous brands. Such as Vital Proteins, Mama Chia, Martha & Marley Spoon, Prana, Lorna Jane, Takeout Kit, Fresh Pet, Paypal, Fitfluential, Beachbody, and Sweat Pink.
In addition to podcasts, they also post blogs and are quite active on social media platforms including Instagram.
---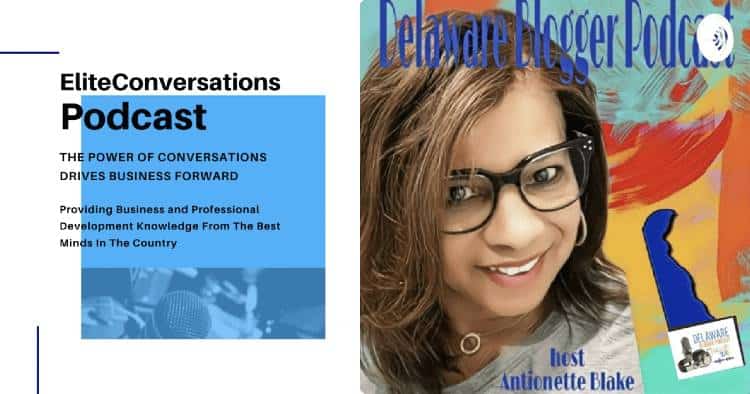 Pro speaker, instructor of blogging and social media marketing, and podcast host since 2017, Antionette Blake is a wealth of knowledge. First up is her podcast The Delaware Blogger which covers podcasting pointers and coaching, and this advice is summarized in her podcasting book. The second podcast she hosts is a weekly show on blogging and branding, which is the topic of her other book, "Basic Blogging Tips for Beginners".
Content
Antionette's podcasts cover podcasting pointers and influencer blogging tips that will help you to expand your exposure and broaden your brand online.
Collabs
On The Delaware Blogger, Antionette offers prepaid 30-second and 60-sec mid-roll ads.
---

If you're looking for a podcast influencer that excels in different areas then consider working with Dagda. She isn't just a podcaster but also a successful YouTuber and Instagram influencer. However, her podcast isn't presented in English, so it's time to brush up on your Spanish.
Dagda is a certified Nutrition Coach and enjoys researching and advocating the importance of healthy living. With a Master's in Nutrition, Dietetics, and Food Safety, she's a reliable podcast influencer with more than 34,000 Instagram followers.
She covers a variety of topics related to health and diet. Brands that cater to health-conscious individuals can work with her. She posts reviews and other paid content as well.
---

Podcast friends Rebecca Vinogradov and Tara Buck love all things makeup, skincare, influencers, and industry. They're the go-to's for learning about new products, finding out what's worth your money, and whether the items you own are actually safe to put on your face. If there's anything they don't know, they'll certainly find the answer for you.
As self-proclaimed beauty nerds, Rebecca and Tara blog and podcast to review products, discuss consumerism and share what products they loved until the last drop.
Content
Launched pre-COVID in February 2020, The Beauty Birds podcast spans many topics, including brands and products, consumerism, influencers, minimalism, nerdery, and society. Their show is distributed on YouTube in addition to the major podcast streaming platforms.
Blog
And yes, these podcasters also have a website with corresponding blog posts for each episode along with product reviews and educated discussions about consumerism.
Collabs
These ladies work with a few affiliate programs and do some in-audio ads on their podcasts. Recently, they ran two ads for HealthTea Book Crate and a non-profit pit bull rescue. They have great product shots on Instagram reviewing their favorite products, which cross-posts to Twitter and Facebook.
---

Born in Massachusetts, Nancy Montuori spent 23 years working for Warner Bros Records developing the careers of multiple music artist icons such as Joni Mitchell and Prince.
In 2011, a serendipitous event changed her life. Like fellow podcaster Tino Manolopoulos, she saw Forks Over Knives and left the movie convinced of the connection between animal protein and chronic disease. From that moment on, Nancy devoted her life to helping others live long and healthy lives.
Now, Nancy's number one goal is to make it as easy as possible to choose a plant-based diet. This mission leads her to content creation and book publishing, including the newly released "The Easy 5-Ingredient Vegan Cookbook".
Content
Through her popular Ordinary Vegan podcast (established in 2015), website, and social media, Nancy is a beacon for those wanting to eat more plants for their health, the planet, and animal welfare.
If you are sick of being sick, want more energy, and yearn to treat yourself with more compassion, then listen to this show. Each episode addresses commonly asked questions about being vegan, including recipes and nutrition.
Collabs
Nancy has partnered with brands like Hover, Barnard Medical Center, Osea Malibu, and Blinkist. She also has her own line of CBD products.
If you want to get to know more about Nancy, then you can always seek her out on Facebook where she has a raving fan base.
---

Amanda Jewell Saunder is a superstar with more than 12,000 Instagram followers. Based in Texas, Amanda is a college student majoring in advertising at UT Austin. Here's an influencer who's passionate about what it takes to be successful, which in turn inspired her to create content on Instagram, write an ebook, and also start doing podcasts. On her blog, she writes supportive posts about the Law of Attraction, manifestation, college advice, self-care, and hustle.
Content
Launched in May 2020, Amanda's podcast Becoming an Influencer is based on her book and is listened to by thousands of people. Her podcast features professionals, CEOs, students, professors, and also content creators who talk about what it takes to reach success and share their journeys to influence. They discuss business, career journeys, life experiences, spirituality, health, and beyond.
Collabs
Amanda places ads for Anchor at the intro of each episode. For brand partnerships, she happens to offer promotional segments within the podcast, as well as photography and digital services.
If you're itching to make a connection with Amanda Jewell Saunders, then reach out to her on Afluencer.
---
Bree is the name behind Women of Substance Music Radio & Podcast. An online radio station she founded in 2007 to promote female artists in different genres.
She is one of the most popular podcasters and with more than 7 years of touring songwriter/singer experience. Bree has released 3 albums and received multiple awards including Best Female Vocalist at the Inland Empire Music Award (2007).
Bree started her podcast in 2015 and within a few weeks, it topped the charts on iTunes. She usually works with musicians and artists looking to promote their talent. However, brands can also get in touch with us to advertise during her show—with thousands of listeners tuning in.
---

Kimberly is a podcaster, lifestyle blogger, published author, copywriter, and brand influencer with more than 7 years of industry experience.
Unlike most podcast influencers on this list, Kimberly doesn't stick to one specific niche and covers a variety of topics. However, she mainly caters to women interested in saving money.
---

Charlotte is a British podcast influencer with a great interest in beauty and marketing. She has worked with a number of brands including WWF, Shopstyle, Beautystack, and Hello Kitty.
She co-hosts her podcast with Bianca Foley, a well-known influencer with a nice reach. Together they interview experts in ethical living and sustainability to educate people about "the many terms used across industries, discussing the different aspects of living a conscious lifestyle and how we can do our bit to make a difference".
Each podcast episode is about 30 minutes long and the show has also received a perfect rating from listeners.
---
Storm is a powerhouse and needs no introduction. She's active on almost all major platforms with more than 188,000 fans on Facebook and over 75,500 followers on Instagram.
Her Instagram profile defines her as a "TV Host • Producer • Travel Writer • Sommelier". While she has mostly worked in the field of entertainment, her podcasts cover a variety of topics including travel tips, business experiences, and food.
She hasn't released new posts in a while but it looks like she's ready to come up with fresh content. Hence we decided to include her in our list of top podcasting influencers so you don't miss out.
---

Rachlis is not only a podcaster but also an actor, filmmaker, cartoonist, singer/songwriter, comedian, screenwriter, radio personality, and politician.
He is friends with a bunch of celebs who he also interviews on his show. The interviews are not only entertaining but very informative as they include anecdotes, tips, and news.
His show does not follow a specific format and some episodes can be very long – up to 2 hours.
Working with Rachlis can be very beneficial as he can promote your business not only through his show but also through other methods. He regularly appears on TV shows and as a guest on other influencers' podcasts.
---
Brennan is the name behind some popular brands including Michigan News Network and Mitchnews.com. He started his influencer career as a technology writer and has been working in the industry for more than four decades. Thus making him one of the most accomplished podcast influencers out there.
He hosts a weekly live video show where he discusses the latest happenings in the tech industry. Inviting top tech experts from around the world onto his podcast show. Tech companies interested in promoting their products or services can get in touch with Brennan. Definitely, a great way to reach a wider audience through advertising on his show or taking advantage of his clout.
---

A published author, Michelle is a well-recognized podcaster with a show dedicated to marketing, parenting, and beauty.
She has more than 80,000 Instagram followers and a large number of YouTube subscribers.
She discusses a variety of topics on her show such as how to manage a business with kids, and how to make money while raising children. Michelle is recognized by Zine Magazine as one of the "Top 10 Mommy Influencers in the World". She has also been featured on platforms like Channel News Asia, SmartParents, The Asian Entrepreneurs, Asian Money Guide, and Lifetime Asia.
Brands interested in targeting mothers can get in touch with her.
---
Mark has been helping people lose weight since 2010 and is well-known in the world of health and fitness.
His podcast can be a great way to market all kinds of health and fitness products. From bodybuilding supplements to weight loss tools to workout equipment. He has worked with brands like Isolator Fitness, Sitka Salmon, and One Body One Life.
In addition to podcasts, he actively posts on social media and shares valuable diet and weight loss tips.
---

Vanessa Vanita. Former TV host, author of "Depressed to Success – The Only Manual You'll Ever Need", motivational speaker, and self-love coach. She helps people stay motivated and empowered via her podcast and social media posts.
She hosts people from different industries and discusses a variety of topics including entrepreneurship, fashion, and beauty.
The German-American podcast influencer has worked with multiple health and fitness brands and could be the right fit for you.
---
Whitney is best known for founding Eco-Vegan Gal way back in 2008. However, our influencer gem is not just a podcaster but also a well-being coach, success strategist, and inspiring content creator.
Her show is designed to help people elevate their well-being to feel more vibrant, connected, joyful, and fulfilled. She's quite popular on social media with more than 115,000 fans on Facebook.
---
Nick Trueman – Winning with Shopify Podcast

Based in London, Nick Trueman has been working in digital marketing for almost 15 years. He runs an expert consultancy in London and is also the CEO of Just Ask Parker, a marketing agency alternative for Shopify stores.
Nick recently started hosting the Winning With Shopify podcast, which launched in April 2018.
Content
From reducing the strain of running an eCom business to gaining more customers and revenue, Winning With Shopify has your back. Each week, Nick shares his knowledge and he also interviews experts like app creators, business gurus, and marketers. There's no fluff or smoke and mirrors; just real actionable advice for people looking to start, grow and accelerate. Listen in if you want to leave the rat race and create a lifestyle you love!
Collabs
On his podcast, Nick often interviews people like Brightpearl's CEO, the founder of eCommerce agency Onstate, and Shopify store Unbound Merino. He's also available to speak internationally to influencers and businesses about SEO, online lead gen, and retail.
For more on Nick Trueman, connect with him on LinkedIn.
---
Tino Manolopoulos – This Is Bananas

Tino has been vegan since 2012 after viewing the documentary Forks Over Knives. In 2015, he received his Bachelor's Degree in Dietetics and a Master's Degree in Nutrition. His mission as a nutritionist and content creator is to help spread a message of health and positivity.
Content
As the host of the This Is Bananas podcast since July 2018, Tino interviews great minds from all walks of life who are passionate about health and wellness, including Olympian Dotsie Bausch, Dr. Michael Greger, and UFC fighter Mac Danzig.
Collabs
Tino plugs ads for brands such as Fitbod, Clean Machine, and Amazon before the start of each episode.
YouTube Channel
Tino, aka Bananiac, has reached over 70,000 subscribers on his YouTube channel where he uploads weekly videos about plant-based nutrition, fitness, vegan lifestyle tips, Q&A sessions, vlogs, and healthy recipes.
For more on influencer Tino Manolopoulos and his podcast, connect with him on Instagram.
---
Jason Green – Relationships and Relationshits Podcast

After going through a breakup, Jason Green learned about attachment styles from a therapist. Not long after, while listening to an episode of "This Might Get Uncomfortable," he thought that one of the co-hosts could benefit from his new knowledge. The next thing you know, Jason was on their podcast talking about attachment.
TikTok
Soon after, Jason created a new TikTok account to spread the attachment style word and he quickly grew his audience. This positive response then leads to the development of his podcast called Relationships and Relationshits in July 2020. If you want quick tips, then check out his TikTok for short videos that summarize each attachment style. Seeking longer-form advice? Great, because that's where his podcast shines!
Content
Jason's show is a valuable resource that helps navigate the challenging yet rewarding world of love. Relationships are not easy and so his episodes aim to help you figure them out and be a better partner. Though he's not a therapist, Jason helps his audience discover ways to repair relationships, get out of bad situations, and get therapy when needed.
Collabs
Since his accounts are still quite new, Jason is just starting to partner with brands on sponsorships. Currently, he has affiliate partnerships with Amazon and Online Therapy, including special discount codes his audience can apply.
If you want more on Jason Green, then you'll want to connect with him on TikTok.
---
Jason Horton – Ghost Town Podcast

New York native and Los Angeles-based Jason Horton is a writer and comedian who loves strange history, the paranormal, and true crime. He has appeared on shows such as Comedy Central, TruTV, and movies like The Thinning: New World Order. In addition to receiving one billion online video views, Jason also hosts the podcasts Ghost Town and Strange Year.
Jason has a prolific career on social media including but not limited to YouTube, Instagram, TikTok, and a previous podcast called Friends Without Benefits.
Content
Since July 2018, Jason and his co-host Rebecca discuss and explore some of the most mysterious and compelling events in history. Take a trip to haunted hotels, abandoned malls, deserted amusement parks, paranormal experiences, infamous true crimes, and weird historical and cultural events.
Currently, a top 200 History show on Apple Podcasts, Ghost Town has been featured in AV Club, Bustle, LAist, and in the top 100 in the True Crime category. The show is in development for a non-scripted tv show and had inspired Jason's recently published book "Abandoned & Historic Los Angeles: Neon & Beyond".
Collabs
Brand Collabs are a long-standing element of Jason's work as a content creator. His podcast offers dynamically inserted ads and has promoted brands such as Best Fiends, HelloFresh, Shudder, and Better Help.
Want to know more about influencer Jason Horton and his podcasts? Then go catch him on Instagram.
---
Farnoosh Torabi – So Money Podcast
If finance is your niche then look no further. Farnoosh is one of the most popular finance influencers with her own podcast with thousands of listeners.
The award-winning financial strategist, bestselling author, and TV host covers tips on how to make and manage money and make your business a success. Despite the show being short, her episodes are very detailed and informative as she sticks to the topic and does not deviate from it.
She's one of the oldest podcasting influencers with more than 1137 episodes in the bank. While working with her can be expensive, it's worth it.
---
Logan Paul – Impaulsive Podcast
Logan Paul needs no introduction. The controversial internet celebrity has done it all, from funny YouTube videos to interviewing celebs. He works with all kinds of brands and is a well-known name, but can be quite expensive.
---
David Dobrik and Jason Nash – VIEWS Podcast
The duo hosts a weekly podcast that is among the most popular financial podcasts on the internet. They share informative content in a funny manner and usually discuss their experiences, lives, and mistakes with their listeners.
Episodes are usually under 1 hour and contain sponsored content including short audio plugs.
---
Top Podcasting Influencers: Conclusion
These were some of the best podcasters that brands can work with. You will find most of them on Afluencer. SIGN UP TODAY to get in touch with these top influencers and many more.
You can get these experienced hosts to:
plug your product
feature you on their podcast as a guest, or
appear on your own podcast (if you have one) as a guest
Start discussing Collab options with your fave podcasting influencer today and reap the benefits podcast marketing can offer.