Let's head on down to South Africa – where the weather is warm and the influencers are on fire (seriously, there are loads of flame emojis in the comment sections of their socials)! Buckle up because there's a whole lot of confidence, personality, and opportunity to Collab coming up.
So let's not keep our amazing South African influencers waiting any longer. Let's go!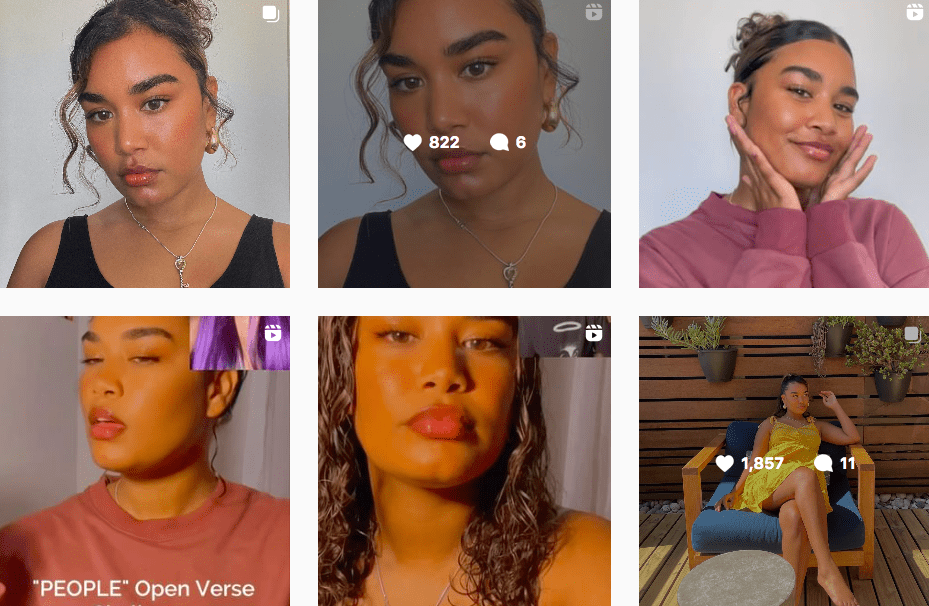 Representing Cape Town is Sharna Felix. This musician is also a lover of travel, fashion, and life in general. Her energetic and positive-thinking personality aspires us all to look at life with a more optimistic and sunshine-filled lens.
Content
Sharna's Instagram page is highly entertaining… What are you looking for?
Music? Check.
Hair tutorials? Check.
Inspirational content? Check.
Travel inspo? Check.
Style inspo? Check.
A glimpse into her life? Check.
Brand Collabs? Check.
There's so much going on here, we couldn't list it all. You've gotta check it out for yourself. The great thing is that it all comes together perfectly into content that not only represents Sharna but is relatable.
Collabs
Sharna is not new to the world of Collabs. She has partnered with a number of brands, including cosmetic and skincare gurus – Elizabeth Arden, and South African telecommunications giant – Telkom. Could your brand be next? Invite Sharna to Collab and find out!
---

Say hi to Senthy, a Digital Marketer with the goal to increase your brand's visibility. She's also a lifestyle blogger and loves cooking.
Content
Senthy is another growing South African influencer who wears many hats and wears them well. Are you interested in growing your online presence (of course you are)? She offers great digital marketing tips on Facebook, Instagram, and Twitter where she has a combined following of over 4.5k. Her followers can also follow her awesome recipes "like Granny used to make" – is there any other way?! (Is anybody hungry now?)
Moving over to her blog, Senthy Says, readers will find content on health, hair and beauty, food, fashion, and product & service reviews. Senthy clearly has a lot to say and she's got our attention!
Does she have yours? Hit Senthy up for a Collab you definitely won't regret.
---

Representing the North-West of South Africa, Koketso is on a mission to boost your fashion, fitness, skincare, and lifestyle campaigns…
Content
… and he's hard at work to prove he's the guy for your brand. His Instagram page is where you'll see the most content on the industries mentioned above. It's great to see a male influencer take care of his skin, am I right?! He's also great at giving outfit deets so you know where to find the looks he is rocking.
His TikTok account, under the same handle, is a little more playful while still making sure to show content on his usual niches. We love that no matter what content he shows, he is always himself – and that is something that can't be replicated.
Collabs
We see all the makings of the ideal Collab partner in Koketso. If you want to capture a South African audience, Koketso is the influencer guy to reach out to.
---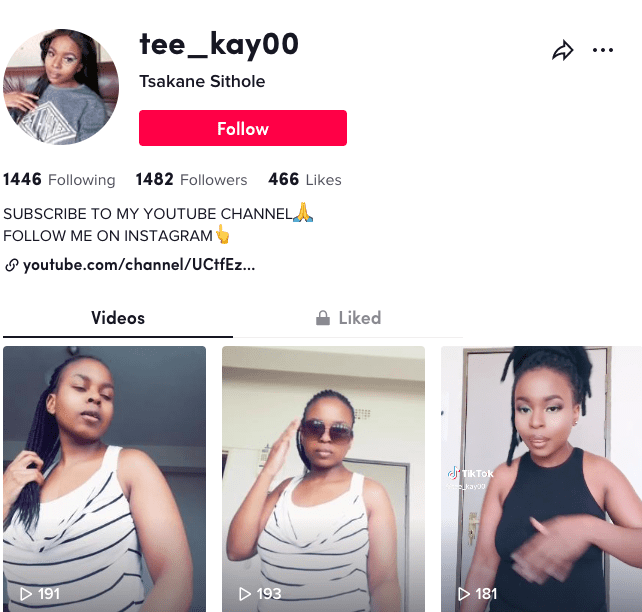 Meet TikTok and YouTube South African Influencer, Tsakane. Also known as TeeKay.
Content
Let's head over to Tsakane's TikTok page. This is where you need to be for viral content. She's got dance moves and various other South African TikTok challenges to showcase. Other than that, she's got some great makeup looks and tutorials to show off; skincare product inspo to get our skin looking flawless; hair tutorials, and so much more.
This brings us to her YouTube page @tsakiisithole. Here she shares more in-depth beauty content so you can really sharpen your own beauty skills. From hair to eyes, face, and even nails, this influencer has you covered.
Collabs
TeeKay's follower count may still be on the rise, but we have no doubt that she will get to macro-influencer status if she keeps delivering fantastic content. After all, her YouTube engagement rate currently sits at 12.6%! That's no small feat! Don't snooze on this up-and-comer.
---

A fashion, beauty, and food enthusiast, Diana Chikwata also describes herself as straightforward, authentic, and unapologetic. She loves a good challenge and is unafraid of being herself. She's also an aspiring model. Yassss girl!
Content
This is yet another creative from our South African influencers list representing Gauteng whose confidence oozes out of her content. Here you can look forward to fashion and beauty worn by a strong woman. She's also really good at rocking budget items with designer labels and we're here for it! Sometimes she's got a face full of makeup, other times she shows her bare face – with no less confidence. Loving all this female power!
Diana also loves to share her favorite foods, even giving us simple recipes to follow.
With a total following of over 9k followers across Facebook, Instagram, and Twitter, we get the feeling that this is only the beginning for the goal-driven Diana. Here lies the opportunity for a perfect Collab.
---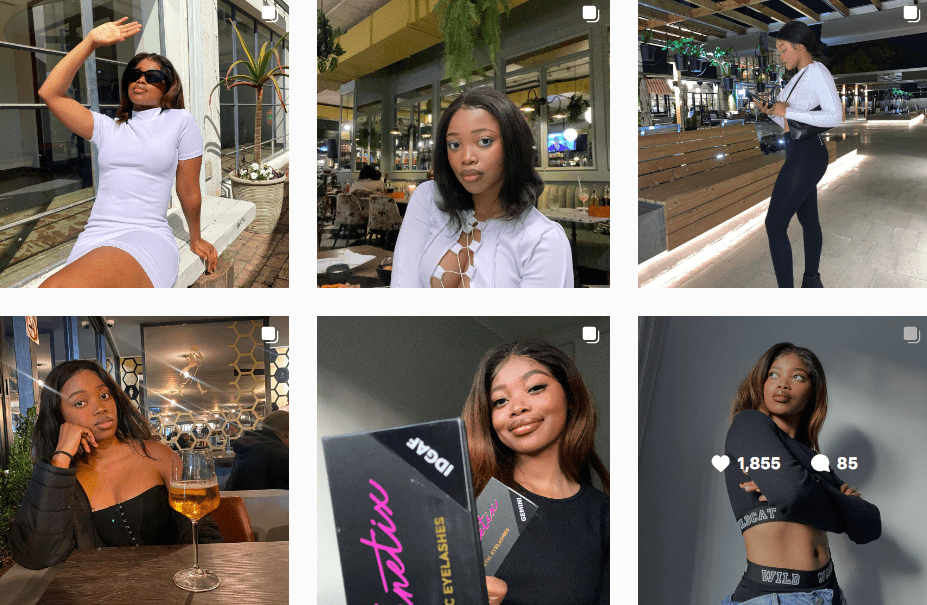 Fashion student, Snowiee, is in love with all things fashion and beauty. Her passion shines through her Afluencer bio – she is eager and ready to get your brand out there through content creation.
Content
Speaking of bios… Snowiee keeps it short and sweet in her Instagram bio, letting us know she's all about that drip & face. In other words, she's showing off her fashion-forward sense of style, and just know that her face is always flawless – whether she's rocking full glam or a more natural look.
There is an ease about this Snowiee's content. Nothing feels forced. There is no doubt that she just gets it – the world of fashion and beauty comes easy to her.
Can we just take a moment to admire her hair?! Snowiee does not shy away from getting creative with her crown. Sometimes she's rocking waist-length hair, sometimes she has a purple pixie cut, and sometimes…. She's bald. Love it!
This is one South African influencer you need on your team.
---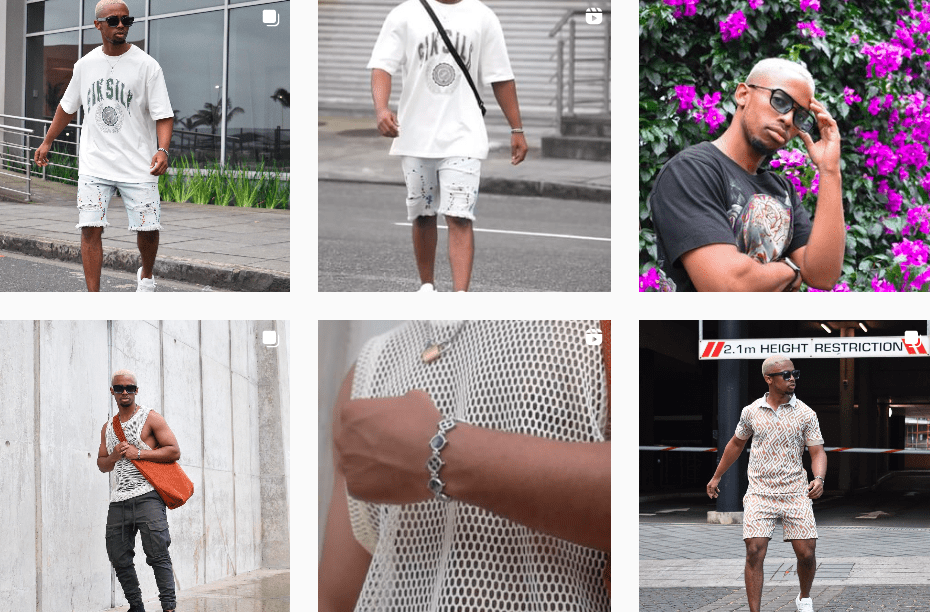 Meet the self-described Artistic Fashion-preneur, Emmanuel Siyabonga. As a model, his passion lies not only in fashion but in fitness as well.
Content
Scrolling through Emmanuel's page, it's clear to see that there actually is an interest in creating fashion content. The quality of his content has improved over the years, showing dedication to his craft.
As for his style, Emmanuel expertly rocks a runway-meets-streetwear look, also incorporating dynamic urban architectures to echo these fashion looks in real life.
Whether he is wearing bold or plain colors, shorts, or formal blazers, Emmanuel manages to showcase a variety of styles to appeal to his followers` different tastes.
Collabs
With his engagement currently at a fantastic 7% in the competitive niche of fashion, it is clear to see Emmanuel certainly knows how to capture an audience. If you are a fashion brand, looking for a young male fashion influencer, Emmanuel should be high on your list.
---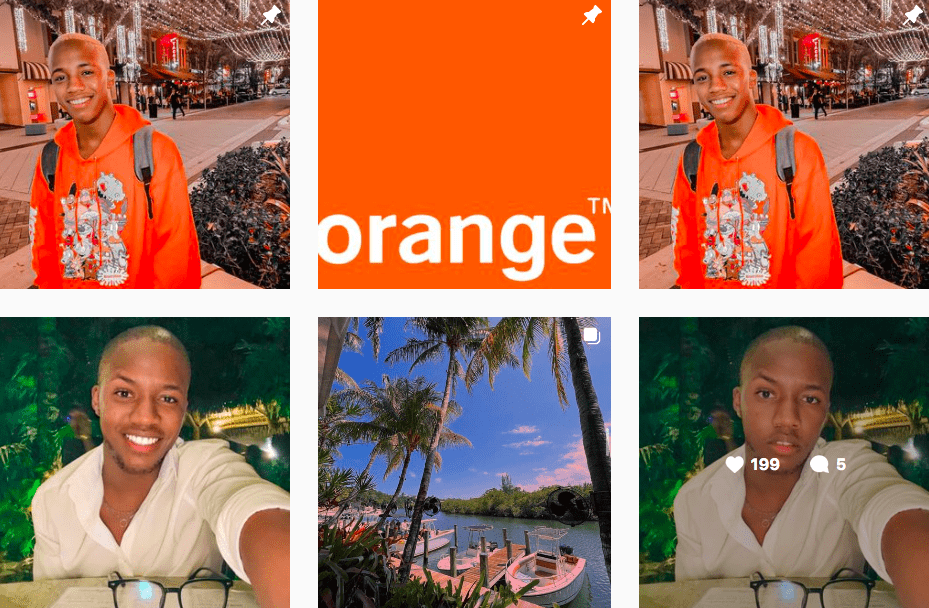 Western Cape, South Africa stand up! In this roundup, you're being represented by fashion enthusiast, Akhona. He loves being outdoors – good luck trying to catch him inside!
Content
Not only is Akhona a fashion influencer, but he's a travel influencer as well. You'll often find him beachside in some exotic location, living it up. No matter where he is, you can bet your bottom dollar that Akhona will be fashionably dressed. Hey, we did say he is a fashion enthusiast!
If you are a brand looking for fashion or travel South African influencers, Akhona has the passion and the skill to help tap into your target market.
---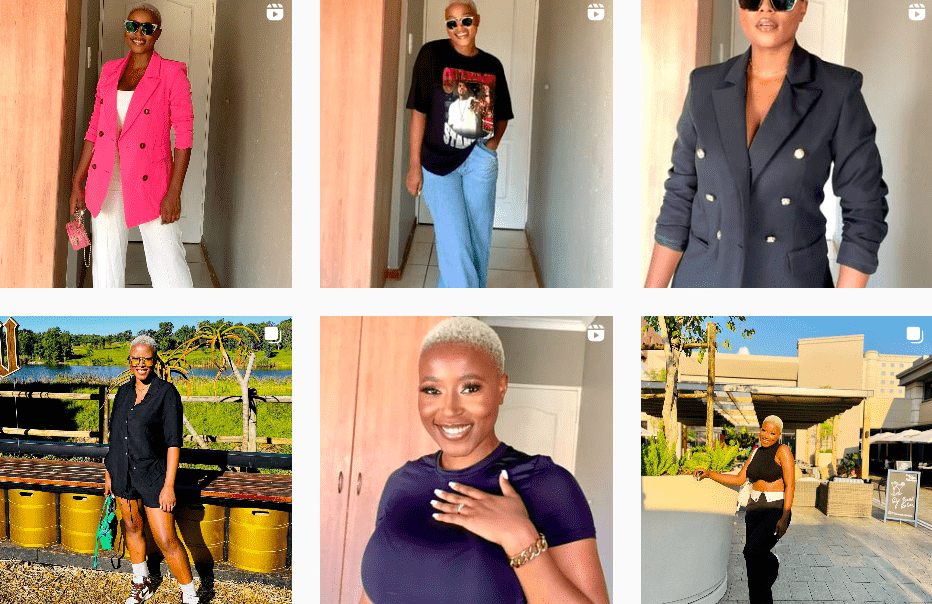 Representing South Africa and Zimbabwe, stylist and fashion influencer, Nokuthaba, brings her unique flavor to the industry.
Content
Sneakerheads, rejoice! Noku herself is a sneaker enthusiast, often sporting looks that feature sneakers that are to die for.
We love the amount of outfit inspo this fashion influencer gives – you'll never have to repeat an outfit again! From linen pants and baggy shirts to formal dresses, work wear, streetwear, and everything in between, @nono_tee has a knack for making every type of style look good. You will find yourself thinking, "where can I find these pieces?"

Thankfully, outfit deets are a-plenty on her Instagram page. Thanks, Nono!
What we love most about her though, is how genuine she appears to be. She's flexin' but we ain't mad at it!
Collabs
Nokuthaba has a few Collabs under her belt, such as Shein, as well as other popular brands in South Africa. Her follower count is on the rise and her engagement rate lets us know that this fashion influencer has her followers hooked. Don't miss out on a lucrative Collab with Noku!
---

Also based in the Western Cape is Josephine. She's a model, aviator, event manager, and, of course, a worthy cast of our South African influencers piece.
Content
Miss Josy definitely wears many hats, but from her Instagram feed, it's clear to see she loves her fashion. She's even graced the cover of a magazine! Aesthetically, her feed is a joy to scroll through. Here you'll find vibrant colors, catwalk-worthy outfits, and quiet confidence – which we love.
Our impression of Josephine? She's a professional and a go-getter who has only just begun. Her engagement rate shines at an amazing 23.6%! She's got the Midas touch! Do you want your brand to turn to gold? You know what to do… hit that Invite to Collab button!
---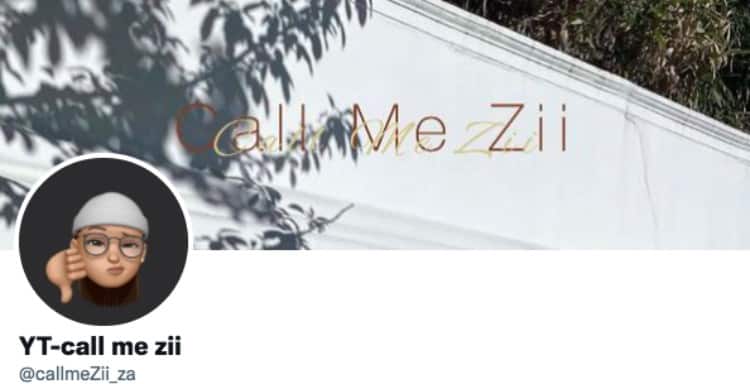 Meet Nozibusiso, a South African influencer with her main following on Twitter. She's a YouTuber based in Gauteng who loves new experiences and challenges.
Content
Over on Zii's Twitter account, you and her 4k+ followers will find a whole lot of lifestyle content with some humor thrown in. However, to really follow what's going on in her life, head on over to her YouTube channel Call me Zii. She posts weekly vlogs where we get to see her amazing, confident, outgoing personality; as well as beauty vlogs, fashion how-tos, trips to the gym, restaurants, and more.
If you're looking for young South African influencers who can really showcase the life of the young women in this beautiful country, this 22-year-old could be exactly what your brand is looking for.
---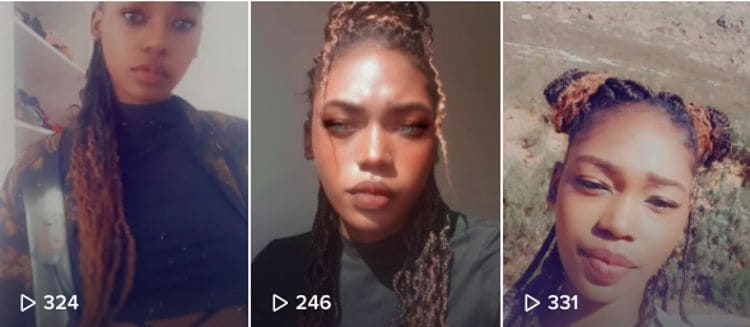 Representing the Western Cape, Shumirai is a South African TikToker and model who loves fashion, hair, and makeup.
Content
First off, this girl loves to dance! That's where her personality shines through… who doesn't love (or need) a good dance break? If you're looking for some feel-good content, you should visit Shumi's page. Her outfits, hair, and makeup are always perfectly put together – it's clear that's where her passions lie.
What else do we love about Shumi's page? She's just a young woman doing her thing. She's certainly scoring some relatability points! This influencer would make a fantastic collab partner if your brand's target demographic is South African women in their late teens to early '20s.
I think it's time for a dance break!
---

Kicking off this list and representing Gauteng, South Africa is a teen influencer, Tendani. While her focus is on makeup, fashion, and hair, our focus is on the #boss vibes she's giving us.
Content
This young South African influencer's content oozes confidence in the best way. Sort of in a "this is me take it or leave it" kinda way. We love it! She's clearly concentrating on what she loves and it shows.
Her face is beat, y'all! This young woman is a self-taught makeup artist with a relatively new page – @makeupbytendani – dedicated to this skill. Talk about talent! And that glow (which also comes through on her page, see for yourself) is off the charts.
Back on @tendi.jpg, the glow continues. Tendani also shares hair content. She features natural hair tutorials that are to the point and easy to follow. She also rocks braids that'll have you jonesing for that #braidlife.
Her fashion choices – are super cute, stylish, and elevated basics. When you put the hair, makeup, fashion choices, and confidence together… it's simply perfect.
If you're looking for a Collab partner who is fierce and fabulous, Tendani is your gal.
---

Representing Kwazulu-Natal, South Africa is 19-year-old Lubanzi. She's fun-loving and has a strong interest in beauty and fashion.
Content
A quick scroll through this Lubanzi's Instagram feed will reveal that her fashion choices are simple yet well-executed. This leads us to believe that it's not what you wear, but how you wear it. No matter which cute outfit Lubanzi features, she pairs it with a whole lot of confidence. There is definitely a lot of personality shining through her content and we are here for it. Personality is one of the things you're looking for in a Collab, right?
Speaking of, Lubanzi has some paid partnerships under her belt with brands in fashion. Her style has followers leaving comments (and 'lit' emojis) such as:
"LOVVVEEE YOUR GLASSES"
"Beautiful and fashionable"
"Love this one"
And a whole lot of 'lit' emojis. Did we mention, compared to most South African influencers (and the rest of the world), her engagement rate is off the charts? Yeah, it currently sits at 20.3%. 'Nuff said.
---
What do we love about this round-up of South African influencers? Sure, they may just be getting started, but they're confident and unapologetically themselves. There's a whole lot of personality and power to be explored here and we get the feeling it's only going to skyrocket from here.