Take it easy folks. Your influencer marketing campaign is about to get started — just 5 easy steps away.
If you've never collaborated with influencers before, the good news is that this checklist will help you to kick things off.
Because you're expecting a LIST, I'll indulge you in the quick long, and short.
But we also have your back here at Afluencer, so feel free to stick around for all the influencer marketing details plus BONUS ideas, important notes, and practical examples.
1. Define Your Influencer Marketing Goals ✓
From driving sales to creating media, learn exactly how to use an influencer campaign to achieve a number of business goals.
Learn how to stimulate the interest of prospective influencers.
3. Offer Awesome Influencer Rewards ✓
Nervous about paying influencers? Here's an easy guide to help you—from pay-per-post rewards to commissions.
4. Reach The Right Influencers ✓
Want to make an impact? Hit those golden demographics. And don't miss your primary and secondary interests.
5. Agree On Terms & Conditions ✓
Before you put a ring on it, set out expectations with your influencer—from deliverables, payments, timelines, and exclusivity, to content usage rights.
As you tick each item off your list, you'll build the confidence you need to start a successful marketing campaign with influencers you love.
Ready?
STEP 1: Define Your Influencer Marketing Goals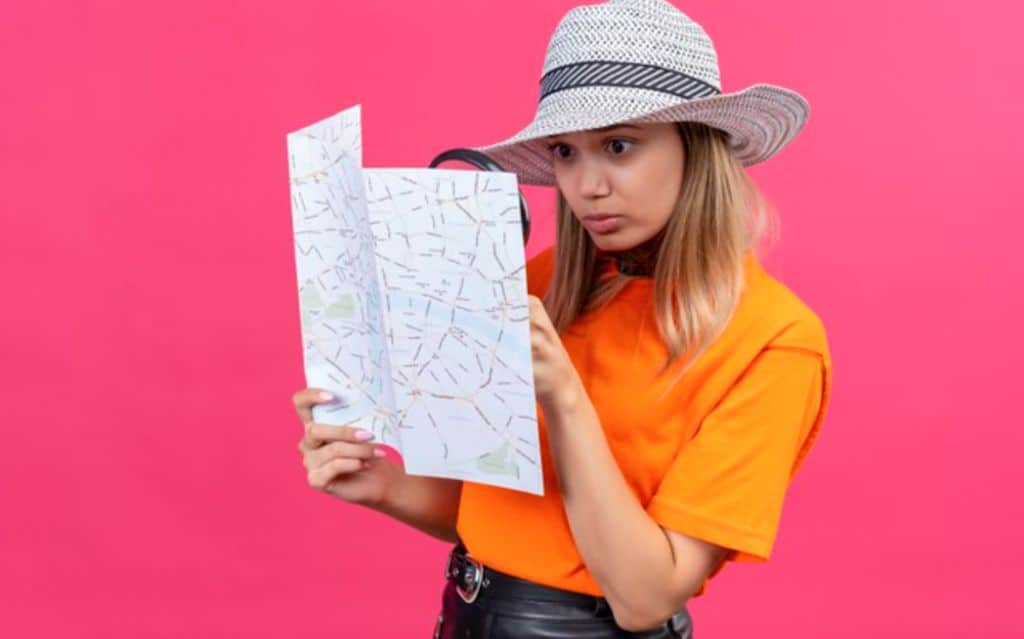 "Without a goal, you can't score" – Casey Neistat
If you know your goals, you'll know how to start playing your influencer marketing game.
Each influencer marketing goal drives how you roll out your influencer marketing campaign. There are critical details that you'll need to focus on for each goal in order to be successful.
Here are some examples of influencer marketing goals:
Sales
Most brands getting started are eager to achieve product sales through their influencer marketing campaign.
So since this is a popular goal, we'll spend a little more time with this one to cover the focus areas.
When targeting a sales goal, you've got to be specific. How many sales are you aiming for? And over what period of time? Are you trying to sell a particular product or collection?
If you have a sales goal, then it's important to know what your conversion window period is.
Are this impulse buys that require a once-off promo or does your audience need a couple of posts to warm them up before they're ready to make a purchase?  Do your potential customers need a product demo in order to make a purchasing decision?
Know your customer journey and you'll know what kind of content your influencer should create in order to hit sales.
IDEA: If you're pushing sales for a skincare product, then your influencer collaboration could include creating an engaging video review. And a couple of other image posts over a week or two to warm their audience leading up to the sale.
IDEA: If you're a fashion brand, then get your influencer to snap pics wearing your best-selling items. Have them share a post with an attractive discount code. Fast fashion usually drives impulse purchases, especially if your potential customers love what they see (so great pictures help!).
NOTE: Hooking up your influencer with a custom discount code to share with their followers is essential when running a sales campaign. Also consider giving your influencers free samples of your products to help them create content.
Brand Awareness
Every new brand or new product needs to run a brand awareness campaign. Brand awareness is the first step in the customer journey—before sales can be achieved. Using influencers to introduce your brand to the market is a great starting point to get attention on your business.
Eyeballs on your brand is what you want. The more the better.
But as with all smart goals, you need to be specific. How many people do you want to reach? And what kinds of people do you want to reach?
IDEA: Let's say you're a new tutoring business that helps homeschooling parents. Since you may already have other competitors in your segment, you want your market to know about your brand but you also want them to know what makes you different. So your influencer content should include a couple of high-engaging posts that educate parents about their problems and how your business can help solve them.
Signups / Page Follows
Signups are similar to sales, however, if you're driving free signups it is easier to achieve. Whether it's a signup for a free trial, a newsletter or even a page follow, you need to make an attractive offer that people won't want to miss.
IDEA: Get your influencer to run a competition or a giveaway and motivate their followers to sign up by making it part of the qualifying criteria.
Media Production
Thanks to influencers, you now have a fast and affordable way to create product media. No need to hire expensive photographers and videographers all the time—simply outsource this to influencers.
From video product demos, gorgeous flatlays, model shots, to trustworthy product reviews—influencers will help you build a diverse collection of beautiful media. And you'll achieve this pretty quickly too.
You can use this media on your brand's social media and website. Awesome, right?
IDEA: If you're a swimwear brand, find an influencer that lives by the coast and get them to produce awesome beach shots wearing your latest collection.
IDEA: Makeup brands can get their influencers to create fun "get ready with me" reels or TikTok videos.
Feedback / Market Research
Part of product development involves getting feedback from your target audience. Through engaging posts, influencers can help your business get valuable qualitative and quantitative research data.
IDEA:  Would you like to check what product features people would like to see in a particular product?  Get your influencers to run engaging polls and quizzes on their Instagram stories.  The consolidated results will help inform your market research.
STEP 2: Pitch A Catchy Collab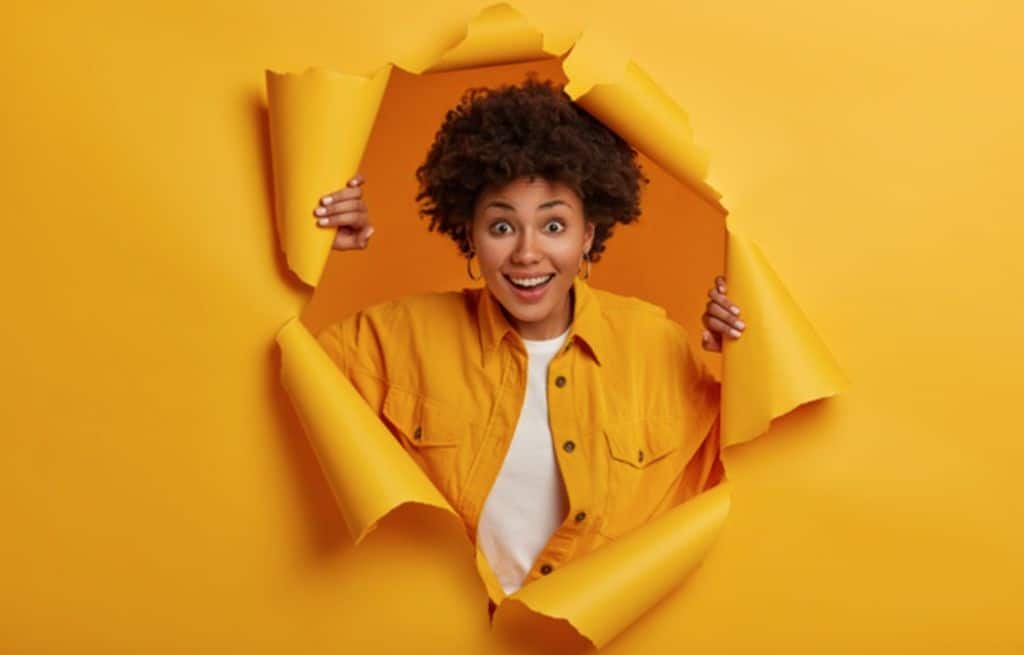 The purpose of pitching a catchy collab is to grab attention.
You could have a great offer but if you don't show and tell enough, you'll go unnoticed.
The goal is to stimulate the interest of prospective influencers in your category so that they submit their application to collaborate.
While there aren't rigid rules for this, here are some guidelines to help you format your collab and make it appealing to influencers.
Your First Sentence
Consider this your 5-second pitch.  Describe your brand clearly but keep it concise.  An influencer should be able to know what your business is about and what you sell without having to weave through paragraphs of text.  You can always share more details about your brand, but in that first sentence, you need to deliver a strong punch for the right influencers to hang around.
E.g. We're a natural skincare brand with an irresistible range of fruity face treats.
With this first statement, beauty influencers that love natural skincare products would be eager to learn more—right?
What You Sell
Now that you have influencers drawn in, you want to "sell" them on your products to give them an idea of what they could be promoting in the collaboration. You don't need to go into depth and cover everything that you sell, but you must highlight your best product or service offering.
E.g. Our exciting new strawberry bubble mask for all skin types is the perfect Friday treat to soak the tiring week away and celebrate the weekend.
Influencers should be thinking "OMG, I can't wait to promote this product. I can totally see myself creating content for this".
Describe The Influencer You're Looking For
Remember all those influencer marketing goals we started off with earlier? Your goal will guide the kind of campaign you need to create and the type of content you'll need your influencer to produce.
So, you'll need to mention what you're looking for in your influencer.  Do you need a YouTuber to create a product demo?  Do you need a blogger to write a product review?  Or do you need an influencer to create beautiful product flat-lay images?
Also, if you're looking for a particular personality, you need to mention it.
E.g. We're looking for fun beauty influencers to create beautiful product images and short video reels using a fruity bubble mask of your choice. Share content on your social media and promote sales using your own custom discount code.
With this kind of description you've set an expectation of who you're looking for, their content creation abilities, as well as what the collaboration entails.
STEP 3: Offer Awesome Influencer Rewards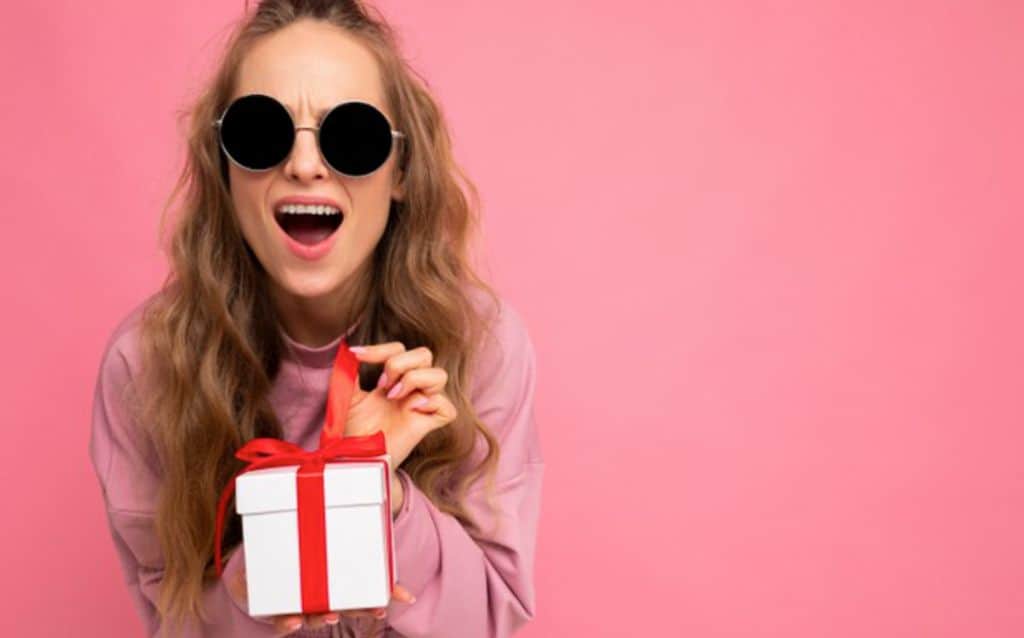 Influencer marketing is still a novel practice and most brands starting out feel pretty nervous about this part.
Because paying thousands of dollars to an influencer for a single post sounds frightening, right?
No need to get your pocket in a pickle.
Here's a quick guide to help you figure out how to pay influencers.
Pay-Per-Post
Great for collaborating with committed micro-influencers and macro-influencers that have a proven following in their niche.
How to work out how much to pay per post?
$10 per 1,000 followers is the standard rate.
However, there are some variables that may affect the rate per post such as if you require them to produce a YouTube video review versus just snapping a picture. The more skilled you require the influencer to be, the more you can expect to pay them. This is a dynamic negotiating factor that will vary from influencer to influencer.
If all you need the influencer to do is post your own product images to their social media (without any media production involved), then the standard $10 per 1,000 followers rate structure would be a pretty straightforward calculation to use.
E.g. If an influencer has 10,000 followers, you can expect to pay them $100 per post.
Commissions
This works well when working with nano-influencers (influencers with >10,000 followers). Commissions alone, unfortunately, are not attractive enough for established influencers—but keep reading and check out the ideas mentioned in this section.
Since small influencers are still building their following, they're more flexible to collaborate for commissions.
The thing though with collaborating with nano-influencers is that they're new and small—and so are their followers. So the impact may not be as strong as working with micro or macro influencers.
Remember that the commission offer must be attractive enough to be worth their while. A 3% commission won't cut it. A commission margin of 10-30%, depending on the segment and nature of the sales, is a fair compensation offer.
IDEA: If you're budget-strapped but want to work with influencers with a larger following (10,000+ followers), you can negotiate a lower pay-per-post rate and also offer them commissions on sales.
IDEA: Have nothing but commissions to offer influencers? Start your influencer marketing campaign with quality nano-influencers in your niche that are willing and enthusiastic about doing all they can to promote your brand.
Free Products
If you'd like your influencers to produce product media, it helps to send them free samples.  To some influencers, this may be a perk whereas, with others (usually macro-influencers that are in demand), it's not.
Also, free products are only as valuable to the influencer based on their needs and interests.
On its own, offering free products may not be a sufficient reward. So package this with pay-per-post and/or commission perks.
IDEA:  If you happen to find a talented nano or micro-influencer with great photography skills, collaborate with them to produce quality product media.  Send them some free products for the shoot and offer them commissions for social media posts—this is an affordable method to not only promote your brand but also create awesome influencer-generated product content.
STEP 4: Reach The Right Influencers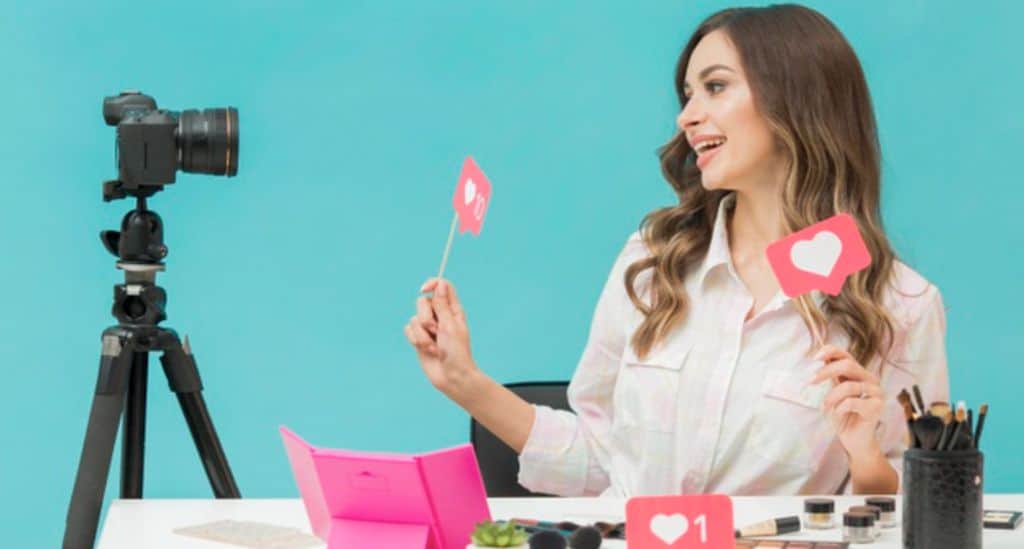 While it might be tempting to reach any and every influencer to promote your brand, you don't want to lose impact.
So here are some pointers on targeting the right influencers when starting out with your marketing campaign.
Location
Where are your potential customers located? Reach influencers in locations that you can ship to or in markets that you can serve.
So if you only ship to the USA, look for influencers in the United States with a large US-based following.
If you have a SaaS business where location isn't a factor and you are open to collaborating with influencers worldwide, be mindful of language barriers in certain regions.
In other words, target influencers in countries that your business has the capacity to serve.
An awesome feature of influencer profiles on Afluencer is the influencer insights that show the demographics of an influencer's followers.  This helps brands determine if there is a potential audience match.
Age & Gender
As a follow-up to location targeting, how old are your potential customers?  Are they male or female?
Your influencer's following should include an audience that matches the age and gender demographics of your customers.
NOTE: note all female influencer profiles have female followers as their main audience—some actually have a large male following. And the same is true with some male influencers.
Niche
When you're setting influencer interests, remember to consider both primary and secondary niches.
Let me explain.
If you're a skincare brand, it might be obvious to target beauty influencers. However, female wellness and health influencers could also be really great candidates to promote your products.
Social Media Channel
Where are your potential customers hanging out?
Make sure when getting started, you collaborate with influencers on a social media platform that reaches your target market.
To give you an idea of what to look for, here are some social media platforms and their demographics:
Facebook: Baby Boomers, Gen X, and Millennials.
Instagram: Millennials and Gen Z.
TikTok: Music, Entertainment—mostly Gen Z.
YouTube:  While the largest segment is Gen Z, other audiences lead closely behind (everyone from a child, teen, and young adult, to Millennials and all the way to Gen X and even Baby Boomers—YouTube is home to quite a diverse audience).  Think of YouTube as cable TV with a vast choice of channels that appeal to different demographics of people.
Twitter: News, Trending Topics—mostly male.
Pinterest: Moms, Women, Home, Lifestyle—mostly Millennials.
Linkedin: Professionals—mostly late Gen X.
Size of Following
Depending on your goals and your capacity to reward influencers, you'll know what size following is best suited for your campaign.
Nano-influencers: new influencers with <10,000 followers. Easy and affordable.
Micro-influencers: growing influencers with a proven niche with 10,000-50,000 followers. Affordable with high engagement rates.
Mid-tier influencers: experienced influencers with a committed niche with 50,000+ followers. An affordable option to reach a sizable audience.
Macro-influencers: established online personalities with approximately 500,000+ followers. Expensive but can reach a large audience at once.
Mega-influencers: popular profiles that are usually celebrities with 1M+ followers. Very costly and they usually work with established brands.
NOTE:  micro-influencers usually have more focused niches with high engagement rates.  Whereas, influencers with larger numbers of followers tend to have lower engagement rates and usually have a broad interest.
STEP 5: Agree On Terms & Conditions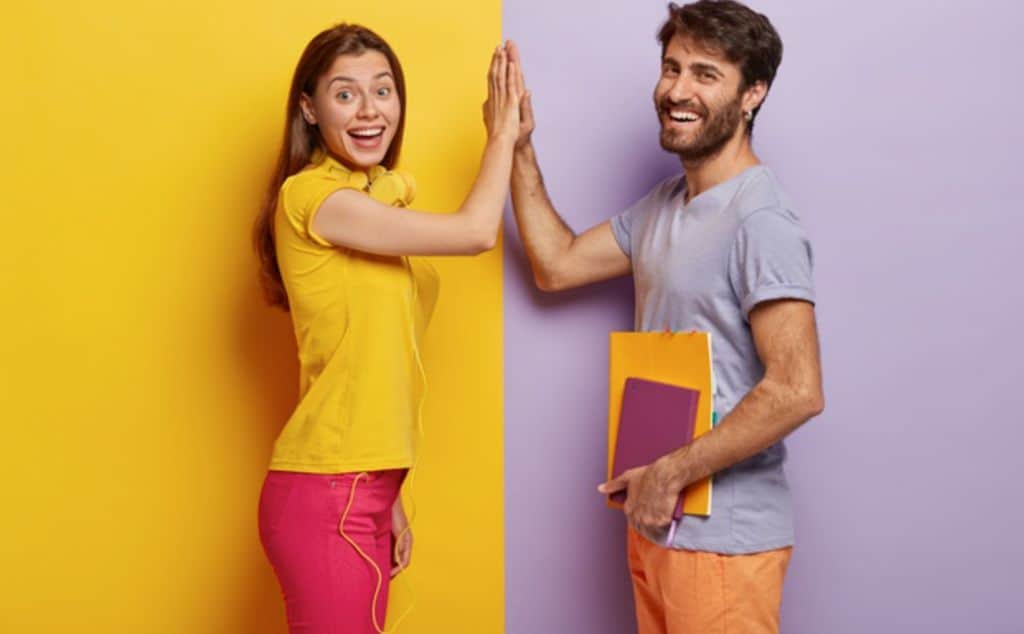 Before you start your marketing campaign, for everyone's best interests, do set out the terms and conditions of your influencer collaboration.
These aren't compulsory. You only need to consider the terms that are important and relevant to you.
This could be as simple as a paragraph or as elaborate as a multi-page influencer contract.
Deliverables
What is the influencer expected to create? A single Instagram post? A TikTok video? A product review blog post?
Timelines
What date should the content be published?  If there are multiple posts in the collaboration, what is the expected frequency?  Is there an ideal time of day that you'd prefer your influencer to post?
Compensation
Clearly specify how the influencer will be compensated, and where applicable, how and when they will be paid.
Lifespan of Content
Do you need your influencer to keep the published content live on their social media profile for a certain period of time? A minimum of one month?
If you don't specify this, then they could publish your content today and delete it tomorrow. But with that said, the longer the lifespan of the content the more it will cost you. For favorable reach, be sure to indicate the minimum content lifespan.
Exclusivity
There are a number of collaboration exclusivity options and of course, there is a price to pay if you want more commitment from your influencer.
This kind of agreement is delicate and requires a precise articulation of restrictions to avoid grey areas (probably something you'd want to rope a legal professional into, especially if there's a lot of money at stake). 
Category exclusivity is when you require your influencer to exclusively promote your product without promoting other brands that compete directly with you.
Outright exclusivity is when you require your influencer to promote no other brand but yours for the duration of the collaboration.
Content Usage Rights
Most collaborations require the influencer to give rights to the brand to use their content for a particular period of time.
Content usage rights are pretty easy to agree on when working with micro-influencers.  In fact, you might get away with lifetime usage rights when dealing with small influencers.  However, macro-influencers will usually consent to limited content usage—unless you pay more for it.  Expect anything from 3 to 12 months of usage rights with more experienced influencers.
Got it?
I'm Ready to Start Influencer Marketing, What Next?
Awesome, you've made it this far!
Do you have your goals all set? Ready to create a collab with an awesome offer? Know what influencers you need to reach? And lastly, are you prepared to lay out the terms and conditions of your collaboration?
Great.
Here are some next steps to get you rolling:
Happy hashtagging!