Calling all fitness influencers and bloggers looking for fresh brand partnerships in 2023! We have compiled a list of TEN fitness influencer programs that are fitting for everyone planning adventures, sharing their sports success, or simply wanting to expand their closet with the latest products.
Here are this year's top fitness brands that are looking for influencers to join their programs:
Now let's slide into our fitness gear and explore these influencer programs in more detail.

Fitness professionals, it's time to get better. Do better. Achieve better. And be better. With Komplex Nutrition. Get started with plant-based protein made with an all-natural blend of 29 fruits and vegetables, superfood hydration to rebalance your electrolytes, collagen peptides for healthy joints, elderberry gummies for an immunity boost, and apple cider capsules for a healthy detox.
Be better with Komplex Nutrition and inspire your followers to do so too.
Influencer Program
Healthy, fitness, wellness, and lifestyle influencers Komplex Nutrition would like to invite you to collaborate.
---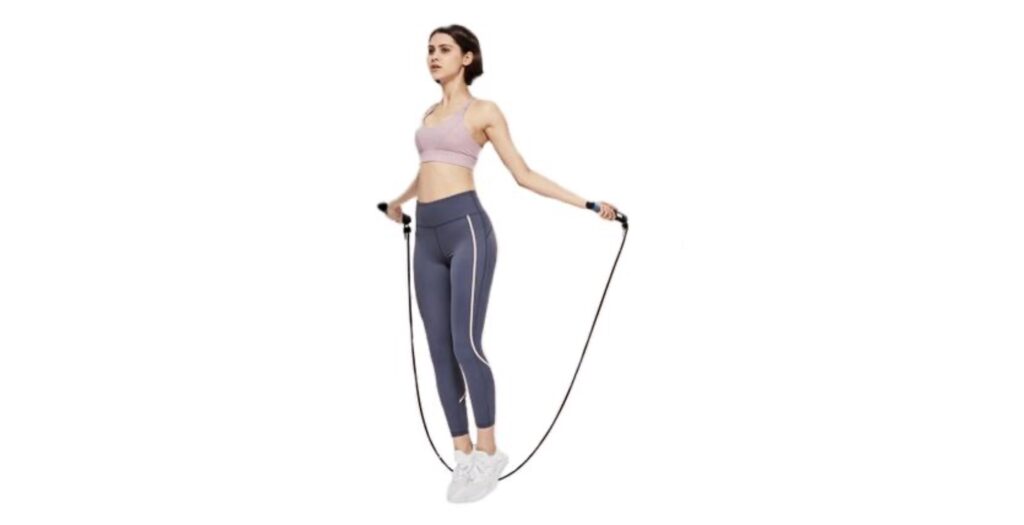 Attention all firebreathers looking for a new CrossFit challenge to jump into. Introducing the best-weighted jump rope from CrossFitBeaute. Whether you're a beginner or a pro, a comfortable and secure training experience is just a CrossFit jump rope workout away. Made with high-precision sensors, the CrossFitBeaute jump rope will help keep you motivated as you train—all thanks to its fitness activity tracking feature.
So are you ready to jump into an empowering fitness collab?
In 3—2—1—let's do this.
Influencer Program
Fitness influencers and CrossFit enthusiasts, CrossFitBeaute would love to collaborate.
Influencer perks include:
---

Did you know that 90% of adults have a vitamin deficiency and need a nutritional supplement to support the body with all its needs? Don't know where to start or what steps to take? If health and fitness are a priority then learn how to safely supplement your diet and nutrition with Powerstage Sports Nutrition.
Powered by a group of fitness enthusiasts, Powerstage Sports Nutrition is formulated to help support your everyday life with nutrition that will not only help you achieve your goals but will also save costs too.
And an inspiring journey certainly deserves a voice on social media.
Influencer Program
Health and fitness influencers, Powerstage Sports Nutrition would love to collaborate.
Influencer perks include:
---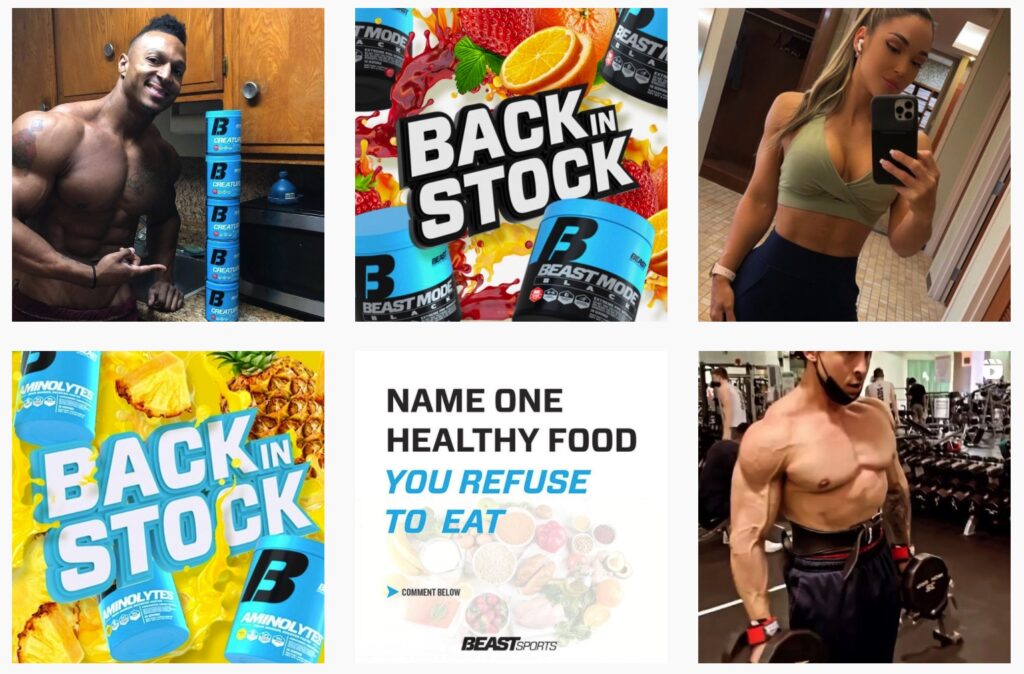 "Do something today that your future self will thank you for." I'm sure this popular quote resonates with many fitness enthusiasts. If this gets you fired up to take action today, then Beast Sports Nutrition is here to support you through achieving your goals—one day at a time.
Get high-quality nutritional supplements—from pre-workout, fat-burners, test boosters, protein, and recovery, to nootropics like the Neuro Beast supplement that helps increase cognitive function.
Ready to achieve your goals and inspire others with Beast Sports Nutrition?
Influencer Program
Beast Sports Nutrition is looking for health, fitness, yoga, and wellness influencers to collaborate with.
Influencer perks include:
---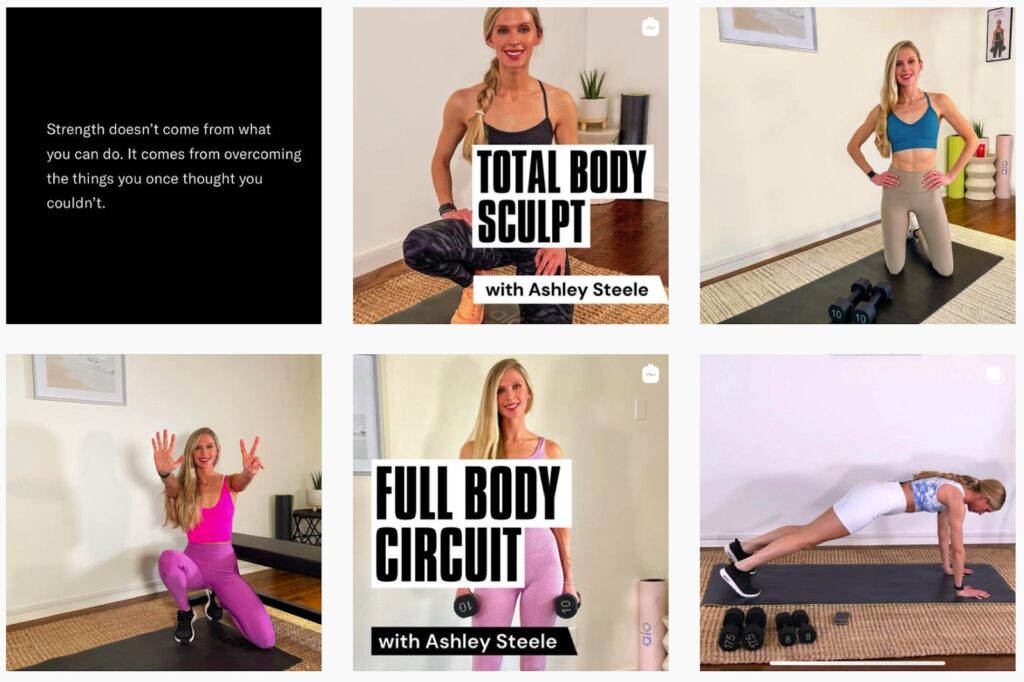 Ladies, it's time to crush your fitness goals. Even if you're at home. Want to get fitter, stronger, and more confident? You've got this because you've got the SHOCK workout app just a download away.
Access over 500 on-demand training sessions with certified personal trainer, Ashley Steele. The SHOCK app was specially created for women at all fitness levels—beginner, intermediate and advanced.
Join women from all over the world and hop onto one of SHOCK's quick home workouts today.
Influencer Program
Fitness, wellness, and health influencers from all over the world—SHOCK would love to collaborate.
Influencer perks include:
A free 1-year subscription
Follower giveaways
Custom discount code
---

Just in case you needed some motivation to get through your day, the Joyshaker is here to shake some joy into your everyday life. This fashionable sports water bottle is time-marked with uplifting motivational messages. Get "READY! GO!" at 7.00 am, "A LITTE BIT MORE" at 11.00 am, and "DON'T GIVE UP" at noon are some of the powerful messages that will keep you going—sip after sip.
Made from stainless steel, the Joyshaker is leak-proof, easy to carry, and has effective insulation to keep your drinks cold or warm—just as you need it!
Influencer Program
Outdoors, health, and fashion influencers, Joyshaker would love to collaborate. Promote this motivating sports water bottle through their short video challenge.
---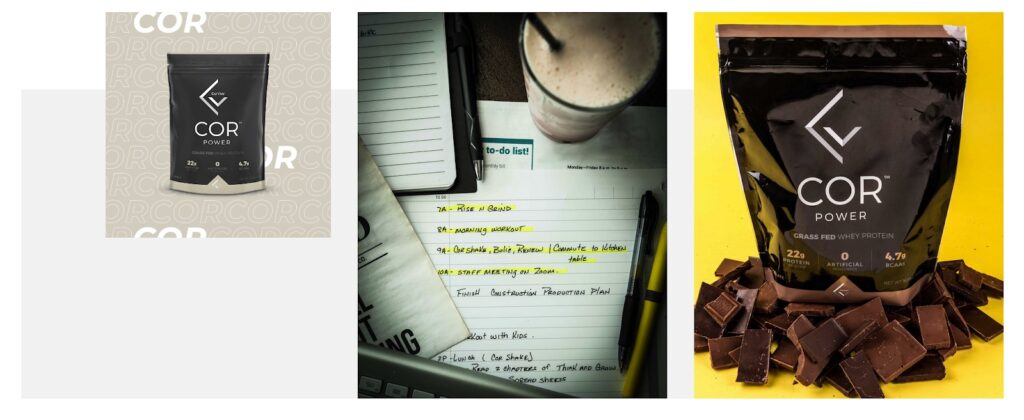 CorPower by Corvive is here to make your day with delicious chocolate and vanilla snacks. Whether you need that power-up boost during a long day, or you need a post-workout recovery drink—CorPower is your go-to high-quality clean protein powder that will give your body the nutrition it needs.
Made with premium grass-fed whey protein, CorPower is designed to support muscle health and promote your performance—enjoy it as a shake or mix it into your healthy snack recipes. Maybe some homemade chocolate protein bars? Mmm, now that sounds like a tasty idea!
Influencer Program
Female influencers with 20,000+ followers, Corvive would love to collaborate with you through an exciting social media giveaway.
Influencer perks include:
---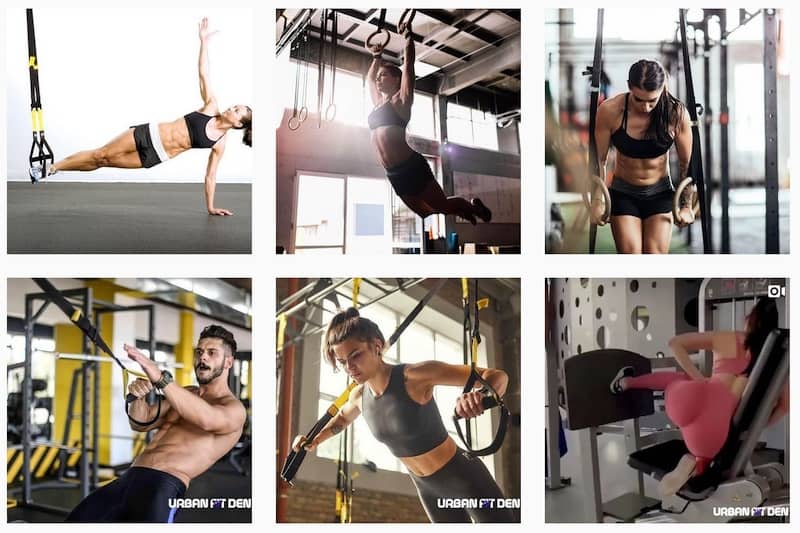 Want to train like a professional athlete, at home? No sweat—for now. Get your own equipped bodyweight gym conveniently set up with the UFD PRO 3 All-In-One Suspension Training System from Urban Fit Den.
Designed for the pros but made for everyone, this versatile suspension trainer is all you need for an effective and fun workout at home—from bodyweight to movement-based workouts.
So go on and feel your best—one workout at a time. And of course, don't forget to inspire your followers along the way with you.
Influencer Program
Fitness influencers with 20,000+ followers in the USA, Australia, New Zealand, and Italy—Urban Fit Den would love to collaborate.
Influencer perks include:
---

When the going gets tough, the tough get moving – even if it's at home.
Your home workouts don't have to feel uninspiring especially when a nifty little accessory can change your game. Add some resistance to your bodyweight workouts with lower-body resistance bands from VELA and you'll give your body a much-needed boost. Power up your squats, lateral band walks, hop bridges, and more with VELA bands.
Currently available in trendy pink camo – because achieving your fitness goals can be done in style.
Influencer Program
Are you a fitness influencer that would love to share the love for VELA bands and inspire people to advance their workouts wherever they are?
VELA is looking for influencers to collaborate with and is offering free products and a 10% commission on sales when you sign up for their program.
Influencers are required to create their own workout content using VELA products and post on Instagram, Facebook, or TikTok.
---
Sports Gear — Decathlon Influencer Program for Passionate Fitness Bloggers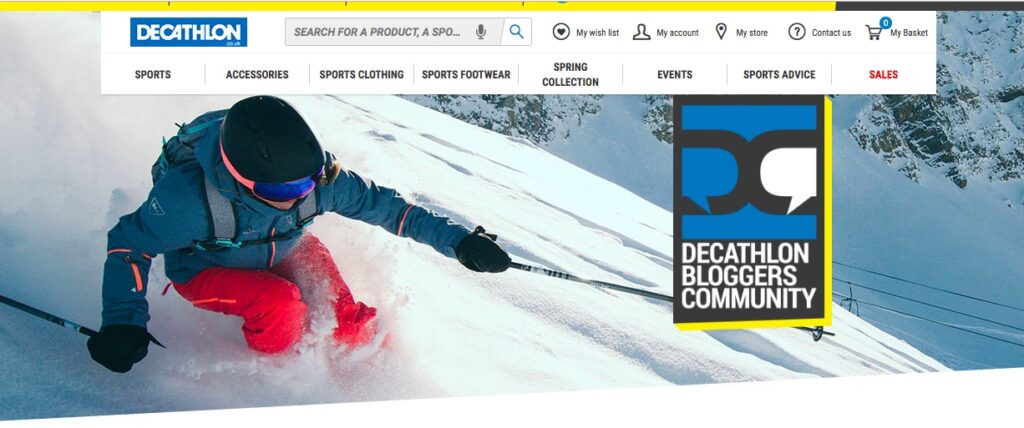 Decathlon takes a different approach from general paid ads and reviews by choosing their bloggers based on passion and experience. Rather than analyzing their social status. In fact, this unique selection process comes with exciting and personal stories and adventures. It also unlocks the possibility for each individual blogger to create their own collab with the brand.
If you're in search of something outside of the box. Or if you're going on an epic adventure that needs the gear and extra attention from your followers, then Decathlon will most likely love to hear from you.
Who do we recommend it for?
Fitness bloggers who have been in the game for a while and have a specific field they absolutely adore. We believe that experience here overrules follower numbers, so the Decathlon program is a great opportunity for micro-influencers and bloggers as well.
---
The Fun Subscription Box — FabFitFun Beauty & Fashion Goodies
For bloggers who are slowly spreading into the fitness sector. Reviewing the FabFitFun subscription boxes can be the perfect stepping stone. Focused on fitness with a blend of beauty and fashion essentials. The brand has been working with bloggers and influencers for a long time. On various social media channels including YouTube and Instagram. So they are very familiar with making a partnership mutually beneficial. And good news, is they're still on the lookout for fresh ambassadors to represent their boxes filled with the latest beauty and fitness launches.
Who do we recommend it for?
Aspiring fitness bloggers who have a beauty/fashion interest. And if they'd prefer a potential long-term, monthly partnership on a gifting basis and are excited to discover new items in the process.
---
The Minimalist — Gym & Coffee Partnership Program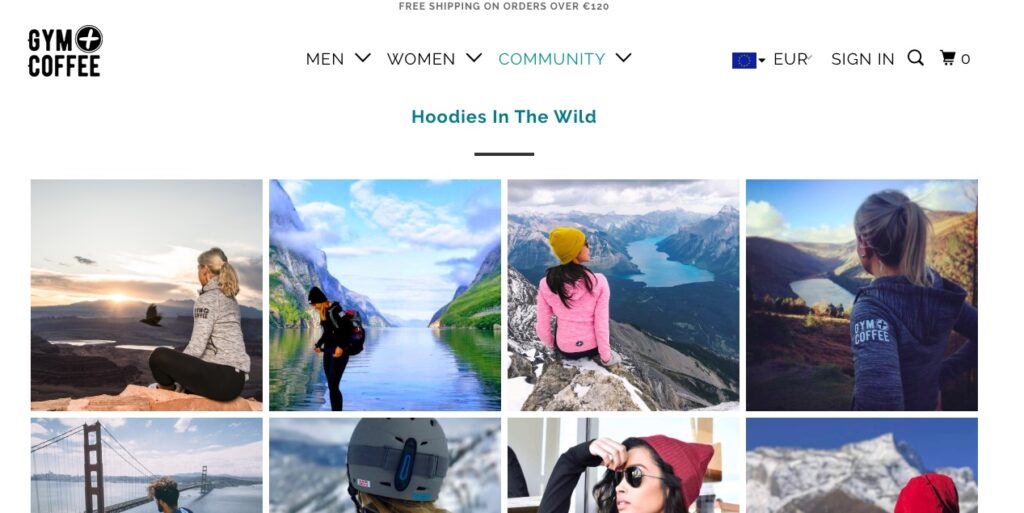 Besides their simplicity, we also love this brand for its open mind when it comes to fitness influencer programs. Besides spreading the word and promoting their styles, the brand is also happy to work with influencers on creating new products and finding ways to connect with the audience together.
Who do we recommend it for?
Thanks to the program's flexibility, we can recommend this to all influencers looking to have a partnership that's based on communication and creative collaboration.
---
The Ultimate Yoga Gear — Lululemon Fitness Influencer Program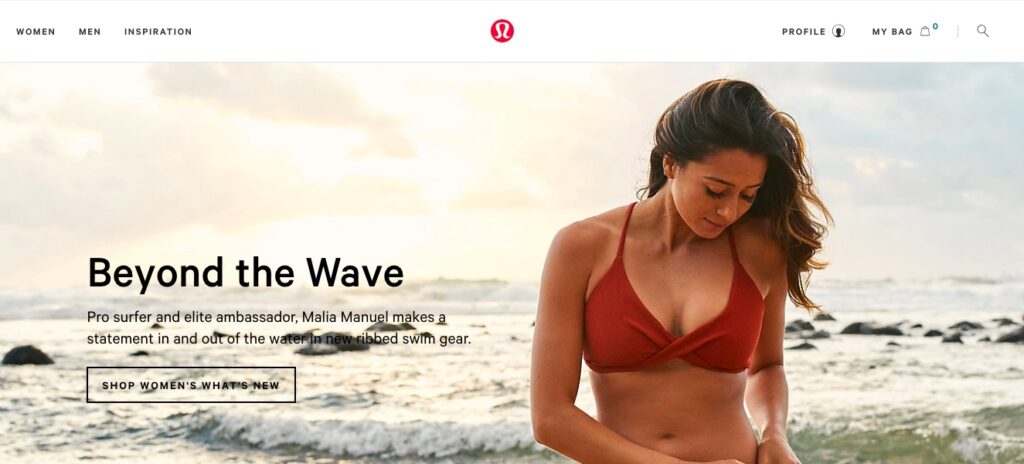 Known for their high-quality materials and obsession with perfection. The fact that Lululemon's fitness influencer program is one of the most successful and sought-after is not a surprise. The brand has maximized its fitness potential by sponsoring yoga teachers and fitness influencers with workout essentials. But also by inviting them to share their stories and teach their classes under Lululemon. Their ambassador program resulted in a lot of traction, setting Lululemon at the forefront of high-end fitness brands.
Who do we recommend it for?
Mid-tier and macro-influencers who are happy to commit to one brand and being an active part of their community (which means participating and leading yoga classes and attending influencer events).
---
The Girly One — IdealFit Fitness Ambassador Program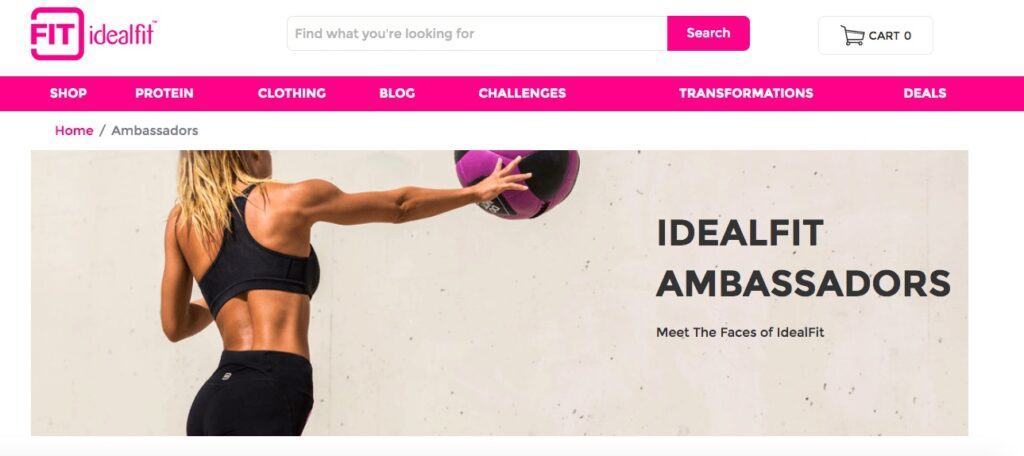 The final program for fitness influencers features a range of supplements, workout clothes, and personalized fitness plans. IdealFit is a female-led fitness brand that is centered around women's health. When it comes to its influencer program, the company offers a well-thought-out ambassador scheme with:
affiliate commission
free products
promotional items for giveaways, which is a great way to grow your audience as well as IdealFit's.
Who do we recommend it for?
Girls who stand up for women's empowerment and who love their gym clothes just as fab as their casual outfits. Because they don't have an initial criterion, this program could work for everyone including micro, mid-tier, and macro-influencers.
---