Yoga. Mindfulness. All-round wellness. Unforgettable retreats. Transforming teacher programs. Inspiring festivals. Gear. And of course the perfect mat and meaningful leggings.
The awe-inspiring life of a yoga enthusiast.
Changing lives. Uplifting people. And motivating a lifestyle of wellness.
The transforming effect of a yoga influencer. That's you, right?
Come to think of it, yoga peeps live a pretty amazing life. Personal life improvement plus earning benefits of doing what they love.
You've got the passion. You've got the audience.
These life-changing yoga brands are looking for content creators like you to Collab with:
So are you ready for some mindful Collabs with top yoga brands?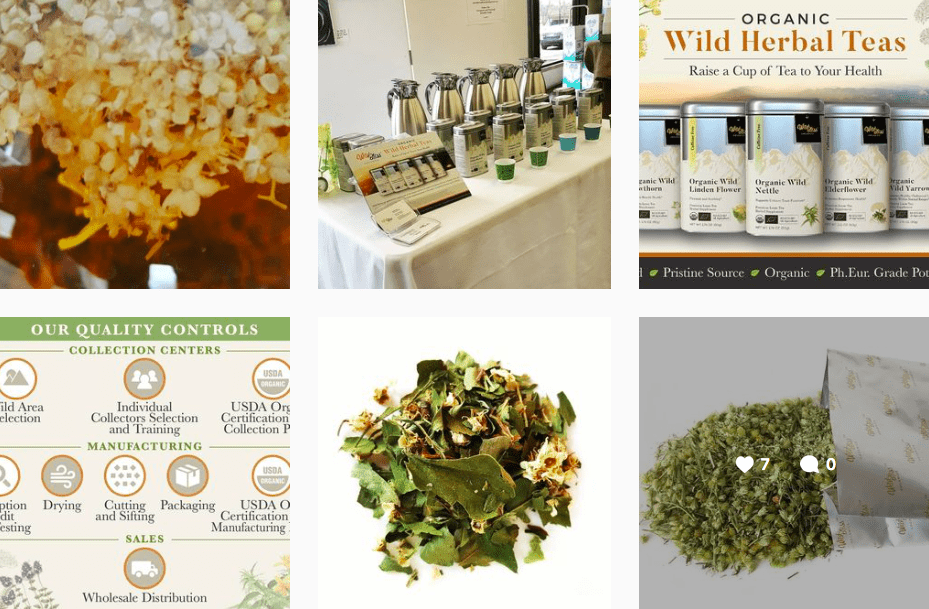 "Unleash the purest energy for higher energy living."
Meet Wild Bliss, a family brand based in the United States and targeting the US market.
They don't just sell organic wild wellness tea, they manufacture it themselves as well. This tea is made from herbs hand-picked from the unspoiled Carpathian Mountain region of Romania – "one of the most biodiverse primeval wild landscapes in Europe."
Working directly with small collectors local to that region, Wild Bliss makes it a priority to ensure herb integrity, sustainability, and fair wages. Helping to preserve the region's traditional way of life is of utmost importance.
Why use Wild Bliss' tea? Not only is it organic, but caffeine-free, gluten-free, and certified organic. The top-quality herbs picked have been used traditionally for medicinal use, helping to balance, purify, and restore your body back to good health.
Influencer Program
Does this sound like the perfect Collab opportunity for you? If you've got 5,333 social media followers or more, you qualify to apply.
Influencer perks include:
pay per post sponsorship
15% commission
---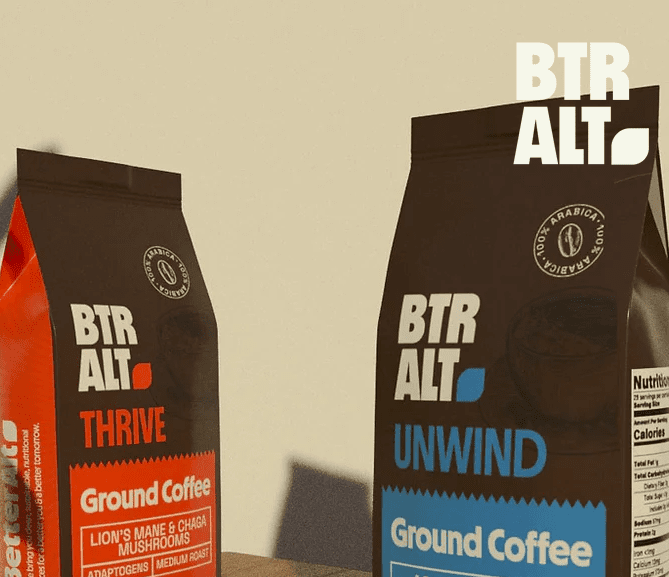 Nutrition can get complicated. Better Alt, based in the USA, is looking to change that by making things a little simpler while helping to elevate the performance of their customer's minds, bodies, and souls.
At Better Alt, ancient culture meets modern science. Their products are inspired by the age-old traditions of Yoga and Ayurveda and improved with modern science. The result? Top-drawer, sustainable products driving conscious consumption.
Influencer Program
Are you an Instagram and TikTok influencer with over 1,500 followers who has the ability to inform your followers about the benefits of sustainable, simple, and clean nutrition? This is the perfect opportunity for you?
Better Alt is looking to promote its new product – Greens Powder – which is a super blend of over 15 superfoods!
What's in it for you? An awesome commission of 20%! Plus, you get to try their products for free.
Sound good? Apply today!
---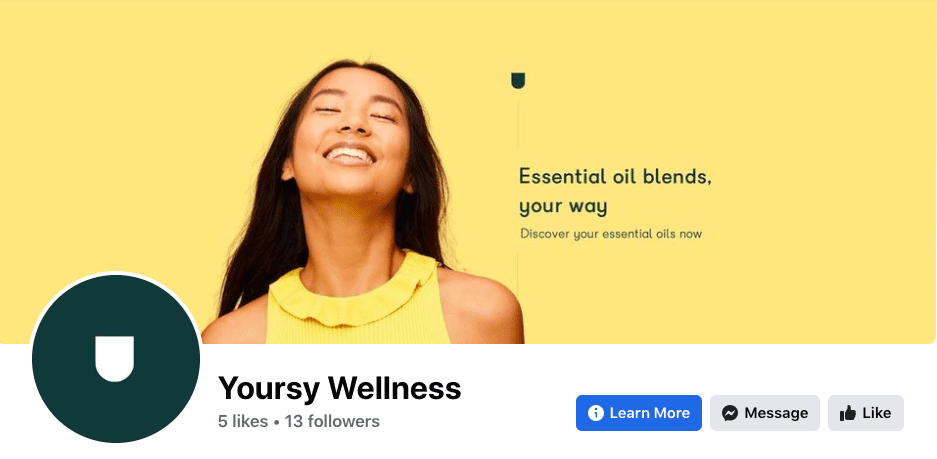 New on the Yoga/Wellness block is Yoursy. It is an essential oil company based in the USA with a goal to change the one-size-fits-all approach to aromatherapy and make it more tailored to each individual.
They've got a fun way of figuring out which blend works for you: A quiz! With its unique algorithm, Yoursy has combined the power of technology and human insight to create a custom essential oil blend for each individual… what?!
At Yoursy's core, the goal is to improve your well-being, together.
Influencer Program
Yoursy is looking for US-based Instagram, TikTok, and Youtube influencers with at least 1,000 followers.
Should you be approved, Yoursy is offering 2 essential oil blends worth a minimum of $50 in exchange for one post and one story.
That sounds like a good deal to us!
---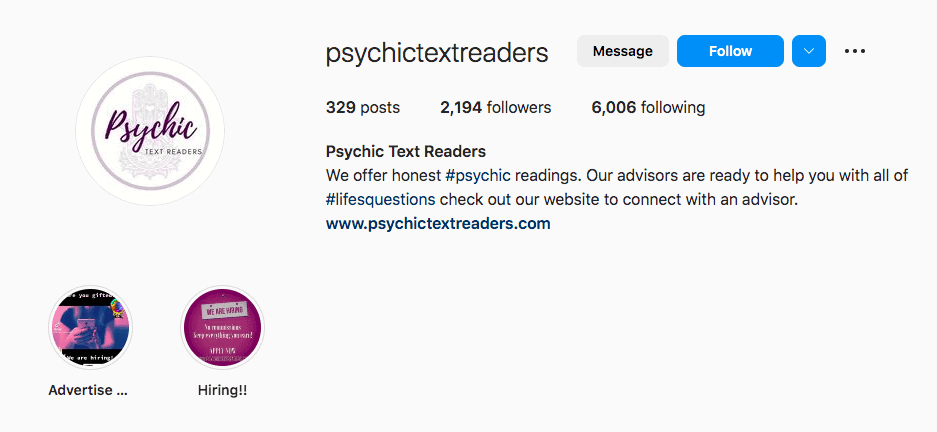 Do you need help trying to figure out the answers to some of life's questions? Well, Psychic Text Readers, based in the USA, does just that.
Compared to the stereotypical image of psychics only predicting doom and gloom, psychics are now getting a boost from the wellness industry – and rightly so.
Psychic Text Readers are advisors, helping you get clarity on certain areas of life so that they're easier to navigate. Through their sessions with clients, they teach and help you listen and lean into your intuition or, trust your gut if you will so that you are better equipped to steer through life's ups and down. No promises of money or luck here, folks! Just honest, accurate help.
Why are they featured on a list of yoga brands, you may ask? Well, yoga is a union of the mind, body, and spirit. Those who have practiced yoga for a long time will have noticed an increased ability to tap into their subconscious and connect to something higher. At the very least, awareness is certainly heightened.
Influencer Program
Are you a yoga, wellness, or psychic influencer with over 20,000 followers?
Psychic Text Readers would love to Collab with you!
Influencer perks include a $5 commission for every confirmed advisor sign-up.
---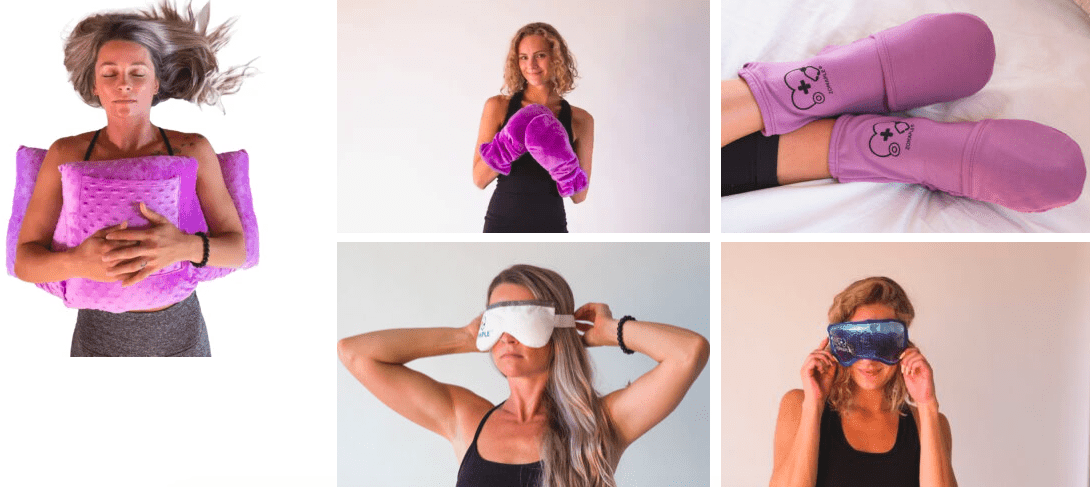 The couple behind this awesome brand, Zomaple, decided to put their combined experience of 25 years in the healthcare and pharmaceutical industries into creating a brand focused on solving pain.
Their target market? Women. All women.
Their goal? To (continue to) provide products that promote the health and well-being of their customers without having to take medicinal products where possible. So far, each product in their range covers almost every body part, ultimately improving your quality of life.
Influencer Program
Zomaple is relaunching an improved version of one of their best-selling products – the Mastectomy Pillow – which has a wide variety of benefits and is useful for various recoveries including:
Mastectomy
Breast cancer surgery
Heart surgery
Breast augmentation
And more!
Influencers based in Canada and the United States of America with any amount of influencers on Instagram and TikTok (nano-influencers this is your chance to shine) are invited to apply.
In return, you'll receive a 15% commission.
---

It's more than a yoga pose. Stretching beyond your limits is challenging. But, it's also self-inspiring. It is empowering. And it is a lifestyle that evokes a deep connection to self.
To support the comfort needs of your yoga lifestyle, get premium luxury yoga gear from KiraGrace—from tops, bottoms, bras, and crop tops to leggings, and dress pants.
Inspiring collections include The Cozy Comfort Shop, Bohemian Dream, Romance Yoga, and more—in celebration of women's strength, beauty, and grace.
Influencer Program
Are you a yoga or fitness influencer in the USA with 10,000+ followers?
KiraGrace would love for an influencer like you to collaborate with their yoga brand.
Influencer perks include:
Pay-per-post sponsorship
Product exchange for content
---

What do you feel as you relax into the Lotus Pose? Or as you stretch out into the Lord of the Dance Pose? You should feel comfortable. You should feel free to move. And you absolutely should be enjoying the fun of yoga—especially if you're wearing RUKALEN.
This collection of seamless yoga apparel for women is made with professional sports fabric that is soft, breathable, durable, and quick-drying. And most importantly, it's designed with comfort in mind while accentuating your curves—for the love of yoga.
Influencer Program
Would you love to promote the RUKALEN brand on Instagram while sharing your love for yoga with your followers?
Influencer perks include:
---
YOGABODY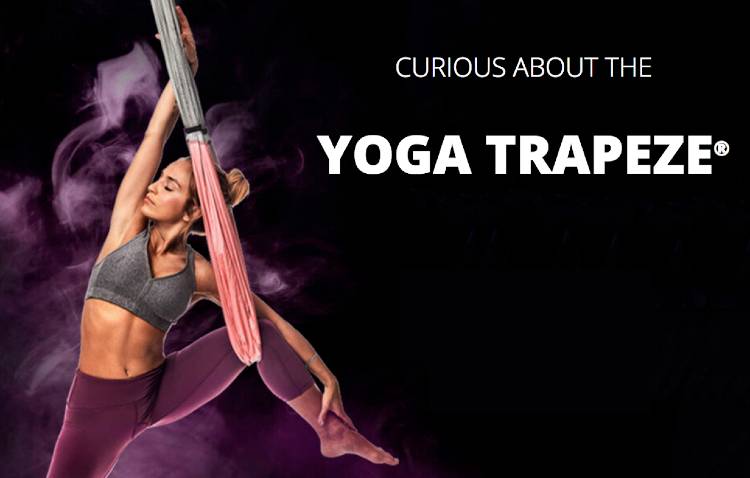 Yoga enthusiasts, your next professional yoga training, program, or challenge is just YOGABODY away. Develop your career in yoga and earn a living by doing what you love. Get access to training programs such as the International Diploma Course, Yoga Trapeze, Breath Coach, and Gravity Yoga. In-class and online training is available.
YOGABODY has everything to get you started – including props. With over 4,000 certified teachers in 41 countries, where else would you rather launch your career in yoga?
Influencer Program
Approved influencers will have access to 1-2 paid collab opportunities per month where earnings are influenced by the engagement metrics of your yoga content. So if you want to hit more revenue, get your engagement rates up.
If you're all about health, fitness, and wellness then listen in. In order to qualify, you must have a personal Instagram account with over 10,000 followers and an average engagement rate of 1%+.
---
Shades of Yoga

What to do when you need to have the spiritual transformation of a lifetime? Well, you go to Shades of Yoga in Bali. This is where the art of teaching yoga awaits you. This is where a truly life-changing experience awaits you.
Learn about having a healthy body and mind for a healthier life. Available courses are the 200 and 300-hour yoga teacher training.
You'll learn practices, anatomy, chakras, sequencing, teaching skills, prenatal yoga, seniors yoga and so much more.
Influencer Program
Are you passionate about yoga? Would you like to document your personal journey?
As an influencer, you have an opportunity to collaborate with the Shades of Yoga brand to create blog content and creative projects.
What do you get? Should you be approved, you'll get the 200-hour yoga teacher training valued at $3,000. What an opportunity, right?
---
Wanderlust

Beginning your personal journey of mindfulness couldn't get any more inspiring than with Wanderlust. With hundreds of events across the world, Wanderlust transformation festivals are where teachers, experts, musicians, and also creators bring you a mindful experience in an unforgettable resort.
Events, studios, online classes, and more. Wanderlust inspires you to find your true north.
Influencer Application
Would you like to become a Wellspring Influencer?
Then submit your social media profiles with your follower numbers and post frequencies. Also, let the brand know why you'd like to join their yoga influencer program.
---
Wearable Weights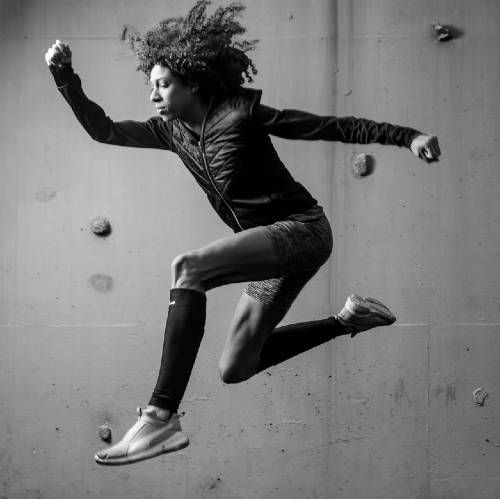 Do you crave a turn-up on your fitness routine? More burn. Increased resistance. Enhanced sculpting and toning. Wearable Weights are your answer to burning more calories.
These fashionable weighted compression sleeves are flexible and work great for any workout. Available for arms and legs. They are pretty cool looking and certainly nothing like the old traditional bulky gear.
Would you like to challenge your yoga with Wearable Weights?
Influencer Program
Wearable Weights is searching for the best yoga influencer match.
If you are passionate about your workout lifestyle, you have an Instagram following of 75k+ followers, you also have a presence on Facebook and you love Wearable Weights, then this collab opportunity could be for you.
Send them your name, age, Instagram handles, and also your location to apply. They have a one-month trial and should you make it further, you'll receive gear every quarter as well as a 10% commission on sales made through your links.
---
Manduka

Your perfect yoga mat. Is it cross-functional? Is it a hot yoga mat? Do you need a premium mat? How about a towel-less hot yoga mat?
Yeah, all of these sound fantastic and you can find them all from Manduka. But what if you don't know what you really need? Well then, not a problem, because they've made it super easy for you. Simply take the mat quiz and a few questions later you'll discover what mat best fits your needs.
Influencer Program
Do you love Manduka products and would you like to write blog posts about them and share them with your audience?
If yes, then apply for the brand's blogger program and you could earn a commission of 15% on sales of yoga mats made through your links.
---
Maine YogaFest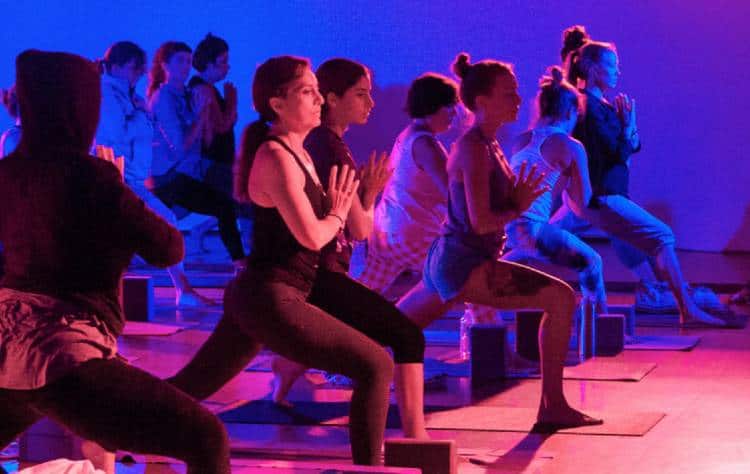 Attention all yoga enthusiasts in Portland. The one festival you cannot miss is the Maine YogaFest. Experience yoga styles and techniques in diverse workshops. This program, vendors, and sponsors will inspire your wellness journey and ignite a refreshed dose of excitement. Isn't that just what you needed?
Influencer Program
Are you a supporter of the Maine YogaFest and would you also like to share this event with your friends and family?
Purchase your early bird ticket and engage with the festival content. As the brand's influencer, you get a 15% discount code to share with your yoga-loving audience. And you also get a t-shirt, plus much more.
---
Nectar Flow Clothing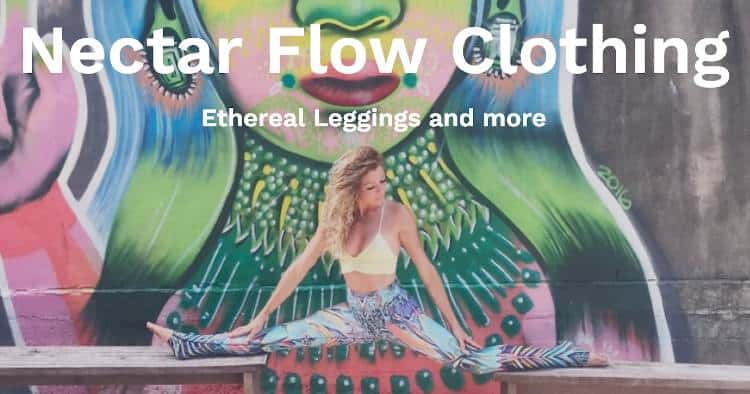 Make your yoga experience amazing with meaningful yoga leggings from Nectar Flow Clothing. Smooth touch, slimming effect, comfortable compression, quick cooling, reliable performance, high waistband, and sufficient support. Get ethereal, Capri, and kids' leggings in uplifting colors and designs.
Each purchase supports an immigrant woman.
Influencer Program
Yoga influencers will be tasked to create reviews for the brand, provide feedback, and also create content.
Also earn discounts on purchases.