Yoga. Mindfulness. Unforgettable retreats. Transforming teacher programs. Inspiring festivals. Gear. And of course the perfect mat and meaningful leggings.

The awe-inspiring life of a yoga enthusiast.

Changing lives. Uplifting people. And motivating a lifestyle of wellness.

The transforming effect of a yoga influencer. That's you, right?

Come to think of it, yoga peeps live a pretty amazing life. Personal life improvement plus earning benefits of doing what they love.

You've got the passion. You've got the audience.

These 9 life-changing yoga brands are looking for content creators like you to collaborate with:

KiraGrace
RUKALEN
YOGABODY
Shades of Yoga
Wanderlust
Wearable Weights
Manduka
Maine YogaFest
Nectar Flow Clothing
So are you ready for some mindful collabs with top yoga brands?

It's more than a yoga pose. Stretching beyond your limits is challenging. But, it's also self-inspiring. It is empowering. And it is a lifestyle that evokes a deep connection to self.
To support the comfort needs of your yoga lifestyle, get premium luxury yoga gear from KiraGrace—from tops, bottoms, bras, crop tops to leggings, and dress pants.
Inspiring collections include The Cozy Comfort Shop, Bohemian Dream, Romance Yoga, and more—in celebration of women's strength, beauty, and grace.
Influencer Program
Are you a yoga or fitness influencer in the USA with 10,000+ followers?
KiraGrace would love for an influencer like you to collaborate with their yoga brand.
Influencer perks include:
Pay-per-post sponsorship
Product exchange for content
---

What do you feel as you relax into the Lotus Pose?  Or as you stretch out into the Lord of the Dance Pose?  You should feel comfortable.  You should feel free to move.  And you absolutely should be enjoying the fun of yoga—especially if you're wearing RUKALEN.
This collection of seamless yoga apparel for women is made with professional sports fabric that is soft, breathable, durable, and quick-drying. And most importantly, it's designed with comfort in mind while accentuating your curves—for the love of yoga.
Influencer Program
Would you love to promote the RUKALEN brand on Instagram while sharing the love for yoga with your followers?
Influencer perks include:
---
YOGABODY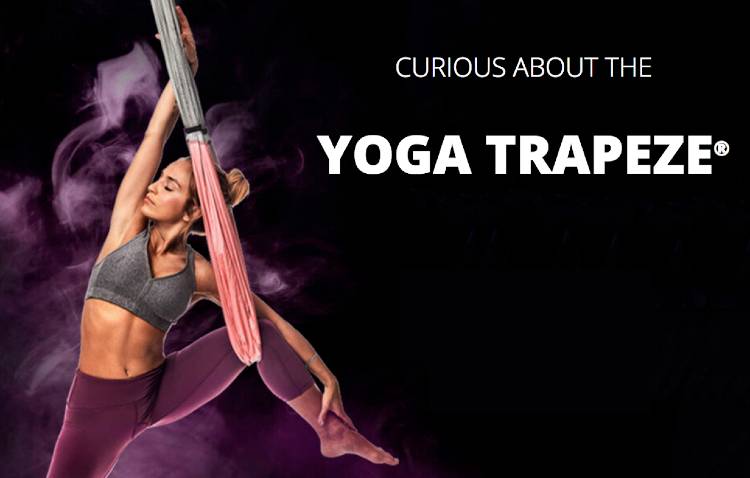 Yoga enthusiasts, your next professional yoga training, program or challenge is just YOGABODY away.  Develop your career in yoga and earn a living by doing what you love.  Get access to training programs such as the International Diploma Course, Yoga Trapeze, Breath Coach, and Gravity Yoga.  In-class and online training is available.

YOGABODY has everything to get you started – including props. With over 4,000 certified teachers in 41 countries, where else would you rather launch your career in yoga?

Influencer Program
Approved influencers will have access to 1-2 paid collab opportunities per month where earnings are influenced by the engagement metrics of your yoga content. So if you want to hit more revenue, get your engagement rates up.

If you're all about health, fitness, and wellness then listen in.  In order to qualify, you must have a personal Instagram account with over 10,000 followers and an average engagement rate of 1%+.
---
Shades of Yoga

What to do when you need to have the spiritual transformation of a lifetime?  Well, you go to Shades of Yoga in Bali.  This is where the art of teaching yoga awaits you.  This is where a truly life-changing experience awaits you.
Learn about having a healthy body and mind for a healthier life. Available courses are the 200 and 300-hour yoga teacher training.
You'll learn practices, anatomy, chakras, sequencing, teaching skills, prenatal yoga, seniors yoga and so much more.

Influencer Program
Are you passionate about yoga? Would you like to document your personal journey?

As an influencer, you have an opportunity to collaborate with the Shades of Yoga brand to create blog content and creative projects.

What do you get?  Should you be approved, you'll get the 200-hour yoga teacher training valued at $3,000.  What an opportunity, right?
---
Wanderlust

Beginning your personal journey of mindfulness couldn't get any more inspiring than with Wanderlust.  With hundreds of events across the world, Wanderlust transformation festivals are where teachers, experts, musicians, and also creators bring you a mindful experience in an unforgettable resort.
Events, studios, online classes and more. Wanderlust inspires you to find your true north.

Influencer Application
Would you like to become a Wellspring Influencer?

Then submit your social media profiles with your follower numbers and post frequencies.  Also, let the brand know why you'd like to join their yoga influencer program.
---
Wearable Weights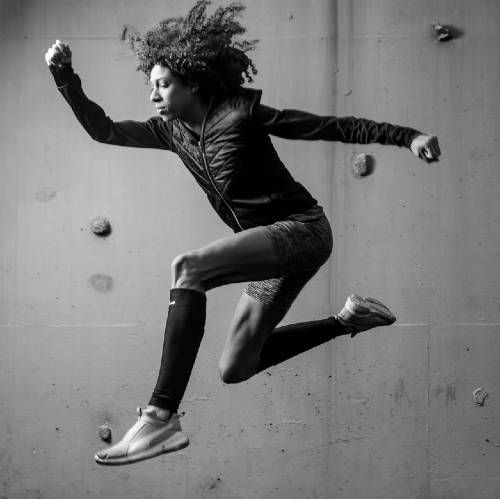 Do you crave a turn up on your fitness routine?  More burn. Increased resistance. Enhanced sculpting and toning.  Wearable Weights is your answer to burning more calories.
These fashionable weighted compression sleeves are flexible and work great for any workout. Available for arms and legs. They are pretty cool looking and certainly nothing like the old traditional bulky gear.

Would you like to challenge your yoga with Wearable Weights?

Influencer Program
Wearable Weights is searching for the best yoga influencer match.

If you are passionate about your workout lifestyle, you have an Instagram following of 75k+ followers, you also have a presence on Facebook and you love Wearable Weights, then this collab opportunity could be for you.

Send them your name, age, Instagram handles and also your location to apply.  They have a one month trial and should you make it further, you'll receive gear every quarter as well as 10% commission on sales made through your links.
---
Manduka

Your perfect yoga mat. Is it cross-functional? Is it a hot yoga mat? Do you need a premium mat? How about a towel-less hot yoga mat?
Yeah, all of these sound fantastic and you can find them all from Manduka. But what if you don't know what you really need?  Well then, not a problem, because they've made it super easy for you. Simply take the mat quiz and a few questions later you'll discover what mat best fits your needs.

Influencer Program
Do you love Manduka products and would you like to write blog posts about them and share them with your audience?

If yes, then apply for the brand's blogger program and you could earn a commission of 15% on sales of yoga mats made through your links.
---
Maine YogaFest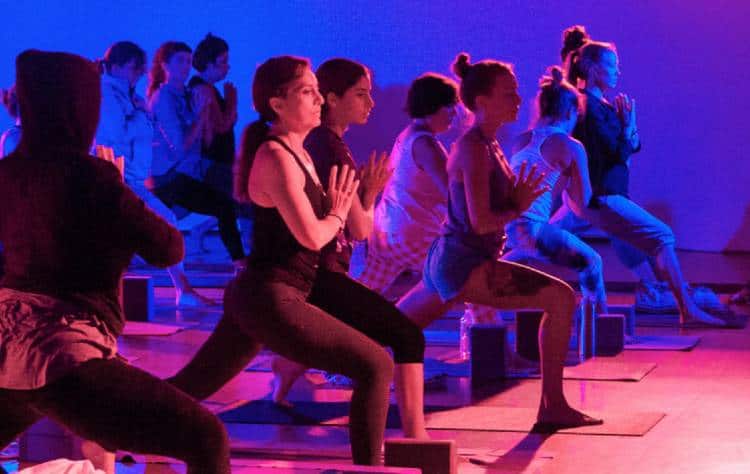 Attention all yoga enthusiasts in Portland.  The one festival you cannot miss is the Maine YogaFest.  Experience yoga styles and techniques in diverse workshops.  This program, vendors, and sponsors will inspire your wellness journey and ignite a refreshed dose of excitement.  Isn't that just what you needed?

Influencer Program
Are you a supporter of the Maine YogaFest and would you also like to share this event with your friends and family?

Purchase your early bird ticket and engage with the festival content. As the brand's influencer, you get a 15% discount code to share with your yoga-loving audience. And you also get a t-shirt, plus much more.
---
Nectar Flow Clothing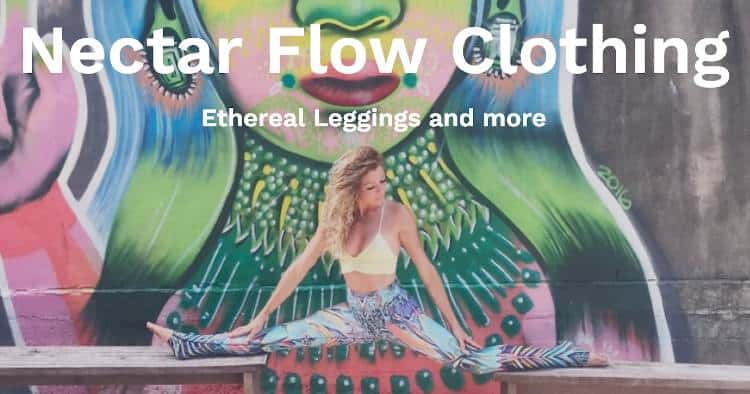 Make your yoga experience amazing with meaningful yoga leggings from Nectar Flow Clothing.  Smooth touch, slimming effect, comfortable compression, quick cooling, reliable performance, high waistband, and sufficient support.  Get ethereal, Capri and kids leggings in uplifting colors and designs.

Each purchase supports an immigrant woman.

Influencer Program
Yoga influencers will be tasked to create reviews for the brand, provide feedback, and also create content.

Also earn discounts on purchases.