You know that feeling you get when an unexpected nice-looking package arrives at your door? There's really no hiding your childlike excitement as you rip open the box and literally plunge into your goodies – whee! Dancing star-eye emojis for days.
Excitement overload happening right now. Because we have some breaking news about some big things that are happening in the influencer universe folks. Big things that come with new opportunities, creative inspiration, and earning potential.
But before you fall off your chair, whip out your favorite notebook, and get ready to scribble down some epic ideas along the way.
First, a slurp of coffee.
Oh and remember to follow us on Facebook, Instagram, Twitter, and YouTube to stay up-to-date with the latest news and events in the influencer world. You can also join our private Facebook Group Afluencer – Hot Brands That Sponsor Influencers for the latest collab opportunities.
Okay. I'm ready.
We're about to make some strides with this one.
Update, 20th July 2023: Meta has newly launched a text-based app similar (but better) to Twitter. If you want to know more about it and how to leverage it for your Influencer marketing needs, then check out this article 🢂 The Influencer's Guide to Threads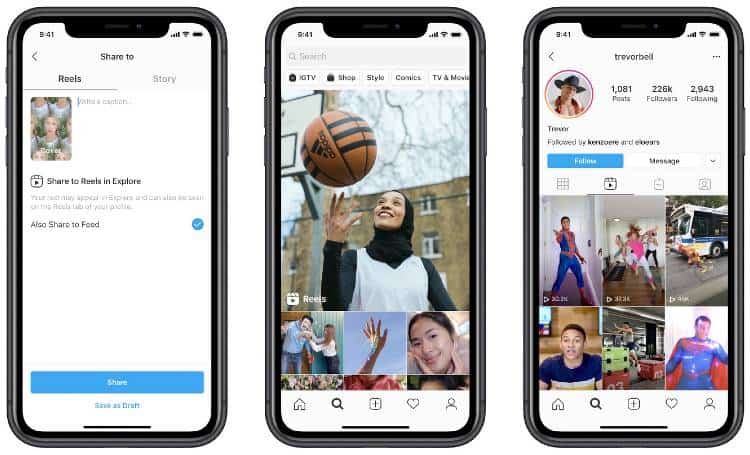 Okay. I'll skip the small talk and just say it. Instagram just turned the table around in the TikTok universe. Yup, influencer folks – big news on the street is Instagram Reels. What really is a direct competitor of the sensational entertainment video platform, TikTok.
If you can't beat them, you join them. Unless you're Instagram and owned by Facebook – then you take the competition on.
And for creators and influencers, this news just means more fun. And more opportunities. What opportunities? Keep reading to find out.
How It Works
So 'grammers, you may have already seen the Reels tab on your Instagram camera.
With Instagram Reels, users can create short 15-second entertaining videos right within Instagram.
Use familiar tools to create multi-clip videos, add effects, search songs from the music library, and edit the speed of the clips.
Sounds like more fun for the Instagram platform, right?
But what's in it for creators?
Well, for 'grammers, this is simply an opportunity to reach new audiences. If your account is public and you post a reel, your content is also discoverable through the Explore page.
This is a game-changer for Instagram creators.
Because as with anything new, this new space is unsaturated. So, if you're committed to creating for your audiences and growing your influence, then hop onto Instagram Reels and give it a spin.
And for the rest of us? Well, lots of laughs and hours of entertainment are in order.
Amazon Launches Live-Streaming for Influencers with Amazon Live Creator App

2020 and its turn of events saw the global e-commerce leader, Amazon, reap a whopping 40% growth in revenue thanks to lockdown shopping in Q2.
Shopping on Amazon literally just ballooned.
With no plans to slow down, the latest lowdown is that they've just dropped the Amazon Live Creator app — a live-streaming feature for influencers.
The Amazon Live Creator App just gave a new life to the Amazon Influencer Program.
Now here's your chance to ride this big wave.
How It Works
With Amazon Live Creator, influencers can now create live-stream videos to engage with shoppers and promote products. And the showstopper is that these live streams will feature shoppable products. Boom!
Yup, your viewers can add-to-cart in the middle of your live-action. With this game-changing feature, the e-commerce giant is bringing content consumption straight to its website – creating somewhat of a social media experience on the marketplace.
And yes fam, you'll earn commissions on sales. Ka-ching!
Your streams will automatically appear on your storefront page and your followers will be notified through the Amazon app when you go live.
If you're a rockstar and happen to climb up Amazon Live levels you'll unlock additional placements of your content across the website plus higher commissions.
With the variety and diversity of products available on Amazon, this is a lucrative opportunity for influencers willing to explore their live-streaming talents.
To get a feel of it all in action, check out Amazon live-streams happening right now.
How to Qualify
Influencers will need to join the Amazon Influencer Program in order to use the Amazon Live Creator.
And in order to qualify to join the program, you'll need to be an influencer on YouTube, Instagram, Twitter, or Facebook. Your follower numbers and engagement metrics will be validated – so your numbers are important. But while they don't necessarily specify the exact criteria, we have seen some influencers with <50k followers with Amazon storefronts.
Depending on the social media platform you choose to apply with, you'll know straight away whether you qualify or not.
Once you've been approved for the program, download the Amazon Live Creator app and start streaming.
Google Launches ShopLoop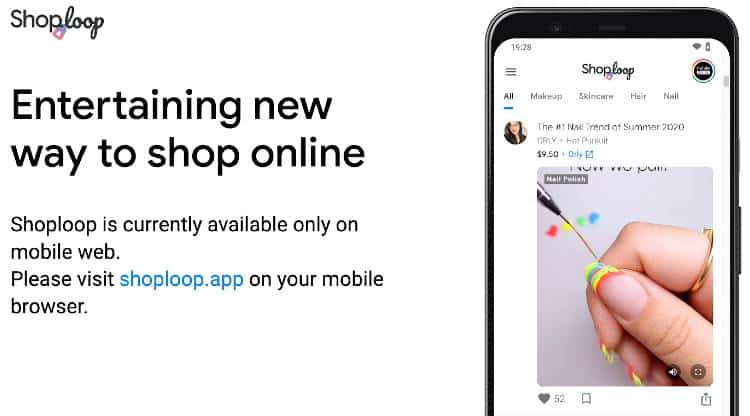 Wait, did Google just launch a "TikTok for e-commerce"?
Shut the front door!
Yes, they just did people.
I wish there was an emoji for this one. Epic mind-blown.
When video entertainment and e-commerce meet, ShopLoop is born. The future of online shopping?
Currently available on a mobile browser, ShopLoop presents a feed of rich short-form interactive video content of products promoted by influencers. Users can discover new stuff and get product info through the videos – ultimately to inspire purchases.
How It Works
Influencers simply create short product videos – these could be explainers or promos – captioned with product prices and epic titles. And, wait for it… Your affiliate links!
Displayed in a shop-style format, these posts are made to sell.
Like and save features are available on posts, although I don't see any comment abilities. Commenting definitely has its place in creating credibility in e-commerce, so perhaps it's in the pipeline.
Mirroring familiar TikTok features, ShopLoop users can follow you to keep up with your promos, or alternatively, your content can be discovered in the home feed or the various category feeds.
I'm totally loving this way of online shopping.
How To Qualify
I know. You're ready for ShopLoop, aren't you?
By the way, it helps to have a referral code from an existing ShopLoop creator to fast-track your application. So you may want to be friendly with a few creators to hustle for a referral code.
Provide any one or all of your social media profiles on YouTube, Instagram, Pinterest, or TikTok in your application. There's no indication of specific criteria such as follower numbers, but judging by the videos already on the platform, I would assume that the quality of your video creation capabilities is an important factor.
You'll also need to let them know if you're willing to host live streams. Not knowing if this is a make-or-break application factor, perhaps it's best to link up with an existing creator to find out about their experience.
Available niche categories currently include beauty, fashion, home & garden, arts & crafts, electronics, as well as toys & games.
So if you fall into any one of these, it's your lucky day.
Again, this new thing to drop in the influencer space is currently very hot news. Now is not the time to snooze.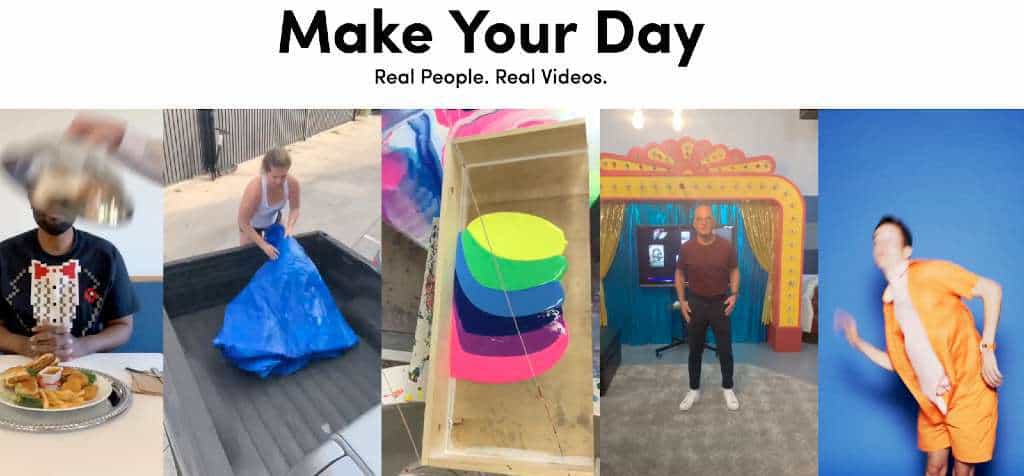 TikTokers get a grant? Whoa, I think I need another coffee.
This is like the green card for TikTok influencers.
The news on the influencer street is that TikTok has just made a big move in the game. A $200M move. And just in case you thought that was massive, they've announced that they plan to grow the fund to $ 1 billion over the next couple of years.
How It Works
What does this fund mean for influencers?
TikTok has acknowledged immensely talented creators that dedicate themselves to expressing video content through entertainment, humor, inspiration, and empathy on the platform. Viral videos have seen many creators build careers out of their creative talents through collaborations and partnerships. Proving that earning a living through creating on the platform is possible.
In an effort to support the livelihoods of dedicated TikTok creators, The TikTok Creator Fund will be distributed to award influencers with additional earnings for their time, dedication, and talent on the platform. Wow, right?
How To Qualify
TikTok will be rolling out more details about the application process in August 2020, but here's what we know so far about eligibility:
The fund is open to US applicants.
Must be 18 years and above.
A minimum number of followers is required (specifics are yet to be disclosed).
Must be a consistent creator on the platform and must comply with their community guidelines.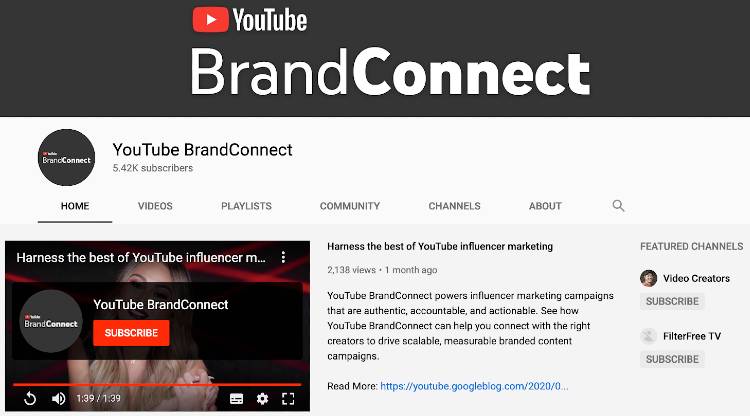 2020 sure is a big year for Google as they're rolling out all these exciting new products. And with a growth of over 260% in collaboration deals on YouTube, it's no surprise to hear the news that they're paying a lot of attention to the influencer marketing space.
YouTubers, this goodie is especially for you.
Three years and some lessons after Google acquired the influencer marketing platform, FameBit, they've gone back to the drawing board to create BrandConnect.
This time with a particular focus on authenticity and effectiveness in content campaigns on YouTube.
How It Works
Through BrandConnect, YouTube creators will have access to branded content opportunities. They'll be matched with brands based on their channel interests.
This program comes with added tools such as InfluencerLift which measures consumer sentiment on purchase intent, brand recall, and a whole lot more.
And with their new advert technology to allow product purchases and app downloads within videos, earning potential on YouTube just received an upgrade for creators.
How To Qualify
Here's what we know about BrandConnect criteria for creators:
Creators must be part of the YouTube Partner Program
Must be 18 years and above.
Available to US creators.
Minimum of 25,000 subscribers.
Must have no active community guideline strikes.
If you're a dedicated YouTuber, this is definitely a program to signup for – and perhaps even educate prospective brands to show your expertise in the YouTube space.
Conclusion: Influencer Video Content is Breaking The Internet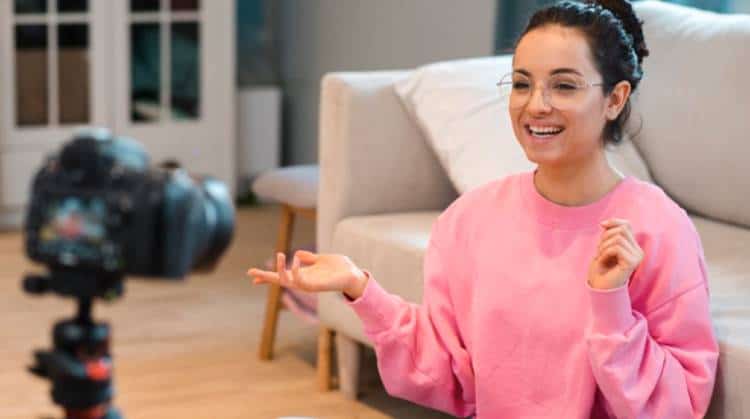 And now for a round of donuts to all the video creators out there. Because news flash: influencer video content is breaking the internet.
Amazon has caught onto live-streaming trends with the launch of the Amazon Live Creator App, Google has dropped a massive game-changer with the entertaining video e-commerce platform ShopLoop, and TikTok is supporting creators with the TikTok Creator Fund, and YouTube is driving authentic content campaigns with BrandConnect.
Live-streaming. Entertaining e-commerce. And most importantly, the value of influencers in the online space is ever-growing as we watch big business corporations invest in creator-driven growth strategies.
Influencers, you know what to do. Go on and get rolling with your video content.