Influencer marketing is a huge industry that requires the help of some of the best third-party tools out there. If you search the web, you will find dozens of top tools (both free and paid) designed to make influencer marketing easier; however, they're not made equal.
You don't, however, have to worry about losing hair over deciding which influencer marketing tool works best for you. We have already lost hair on your behalf 🙂
Our concierge team got in touch with some top influencers on our Afluencer platform to hear about their preferred tools. We have shortlisted some of the best marketing tools for new and experienced influencers to take advantage of.
Let's have a look:
Canva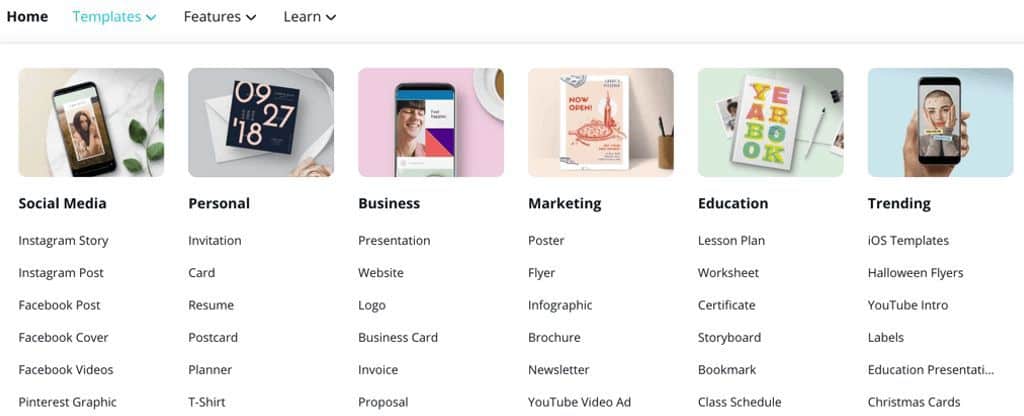 Recommended by names like Emmani Nadirah, Mary Xu, and Hope Perkins, Canva is a top influencer marketing tool designed to help influencers come up with kickass graphics.
There is a lot to like about this platform. With more than 30 million users, it's the most popular online graphic design tool that lets you design everything from invoices to infographics.
It can be a great pick for people looking for ready-to-use templates that too for free. Influencers can use it to create brochures and marketing materials to promote products and services.
While there is a learning curve, most influencers agree that Canva is worth learning as it offers multiple features and removes the need to use more expensive options like Photoshop. Plus, since you can use it online, it doesn't have to be downloaded and installed. You can start for free or choose a paid plan starting as low as $9.95 per month billed yearly.
Some of our influencers believe that Canva can even be used to improve selfies as it comes with great photo effects. You can adjust contrast, tint, blur, saturation, etc. Plus, it gives users access to more than 75 million videos and photos.
There are dozens of fonts and styles to choose from. Plus, you can even animate images to make them look more attractive.
Canva allows users to export in high quality or directly upload to social media platforms including Facebook, Twitter, Tumblr, Slack, LinkedIn, and Pinterest. Give this one a try if you are serious about coming up with incredible graphics.
---
Plann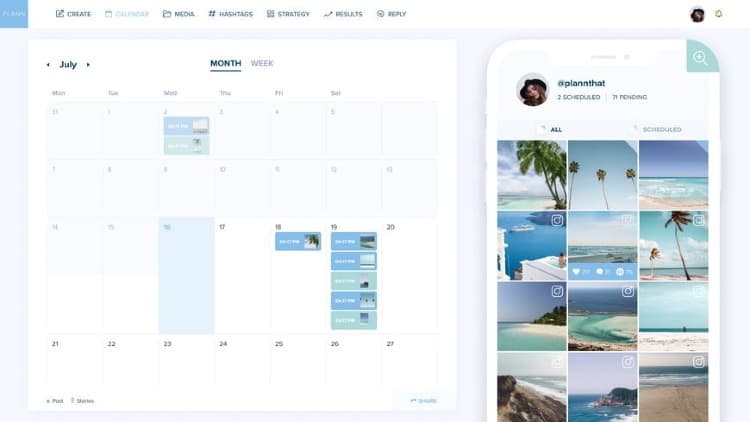 Robin Who loves Plann and we understand why. She believes it helps save time and makes things easier.
Plann is essentially an Instagram scheduler that also supports a bunch of other social media platforms like TikTok, Facebook, and LinkedIn.
It can be a great pick for users interested in making a mark on Instagram. With this app, you will be able to schedule when to post on Instagram and the software will send a notification reminding you to post.
With drag-and-drop functionality, Plann makes it easier to customize your feed and make it look authentic. It can handle multiple posts at a time with the option to store hashtags as sets for stories, campaigns, themes, and posts. This means you will be able to copy and paste hashtags when needed, without having to look for relevant hashtags again and again.
While Plann makes scheduling easier, it isn't the only option that influencers appear to love this marketing software. One of its biggest assets is its ability to let users know what works and what doesn't.
You can use it to access data including follower growth, conversion, and engagement rate. This information can be used to create the right strategy.
Plann supports teamwork and can be shared across multiple devices with the option to invite other users. You can start for free or choose a paid plan starting as low as $7 per month.
---
TalkWalker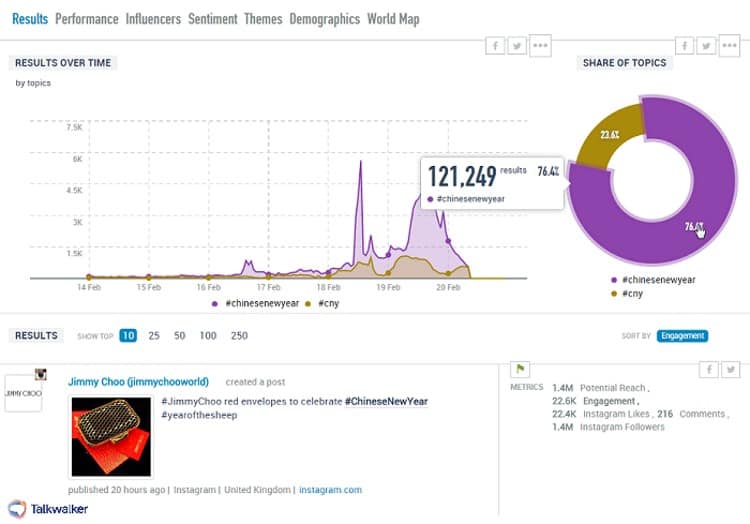 Hashtags don't need an introduction. We know that social media users value hashtags when it comes to searching the web. The right hashtag can improve your reach and help you gain more followers. However, selecting top hashtags can be difficult.
It isn't only about choosing popular hashtags, you must also ensure competition isn't stiff and that your hashtags are relevant. Manually searching for hashtags can be very taxing and time-consuming. TalkWalker makes the job easier by allowing users to search for relevant hashtags by searching for hashtags, companies, or brand names.
Technically speaking, TalkWalker is made for brands with the purpose of helping companies track their online presence and global reputation. However, an influencer can also use this top marketing tool to understand what others think of them, who's talking about them, and what kind of hashtags they need to use to gather more followers.
It offers a comprehensive suite of actionable data visualization and social monitoring tools; however, it might not be suitable for everyone since it comes with a hefty price tag of $800 per month for the cheapest plan.
---
Lightroom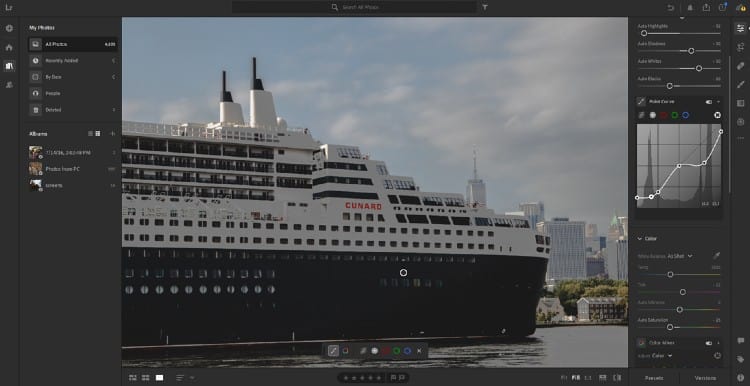 Available on iOS and Android, Adobe Lightroom is a photo-editing tool that starts as low as $9.99 per month.
Some of our top Afluencers like Robin Who, Francine Kalande, Madison Bergen, Inshia Slatewala, and Raymin Reyes swear by the app and its many benefits. It can be a great pick for new users due to the ease it offers. Influencers appear to love Lightroom's ability to sync photos to cloud storage and provide powerful filters and raw profiles.
Those with thousands of photos will love this app as it offers face recognition and keyword tagging; however, it has limited sharing options and doesn't let you choose which photos to sync. Plus, there's no plug-in support or local printing.
---
Trello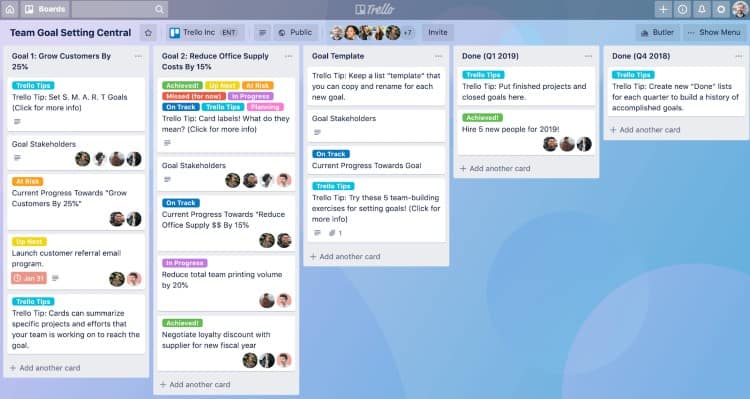 We know you didn't expect to see Trello here since it's more commonly used by managers; however, one of our top influencers Robin Who, believes that Trello is a great pick for brainstorming and organizing.
Influencers often work with a number of brands at the same time, which makes it hard to organize timelines. Tumblr makes it easier by letting you set up different gigs and set deadlines accordingly.
It sends regular reminders when a project is due and ensures you don't miss out on anything. Known for being easy to use, Trello is an intuitive app that works on all major devices and is very easy to use.
Influencers can use it to communicate with team members and even assign tasks. This can be good for big influencers who have assistants. You can even use it for time-tracking and billing. While the basic version is free to use, you will have to get your hands on a paid plan starting as low as $12.50 per person to get access to all features.
The good thing is that the basic (free) version of this marketing tool will be enough for most users.
---
Buffer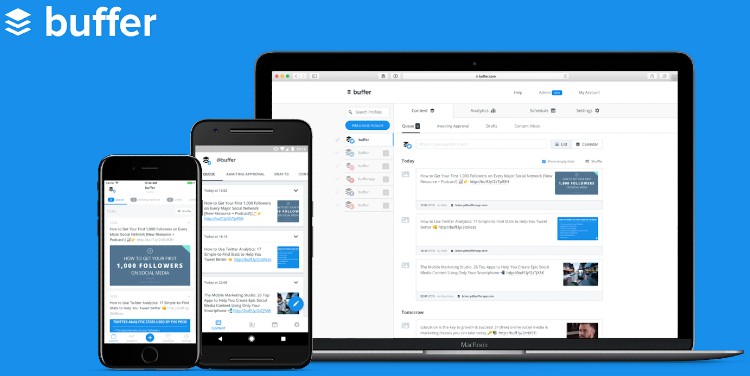 Very few people think of Buffer when they list down top influencer marketing tools. However, our influencers brought our attention to Buffer, which has proven to be a powerful influencer marketing tool.
It empowers influencers through social listening, data-driven influencer marketing, creator discovery, reporting, and workflow management. Made for small businesses, Buffer can be used by well-established influencers with a decent following.
You can use it to simplify and automate your campaigns for every part of your creator workflow. Try Buffer for scheduling and planning your content, engaging with your followers, and analyzing results.
You can use Buffer for free or choose a paid plan – starting as low as $15.00 per feature, per month. It has a downloadable web browser extension that lets you instantly save an image or webpage to the platform to send later or right away.
---
Hootsuite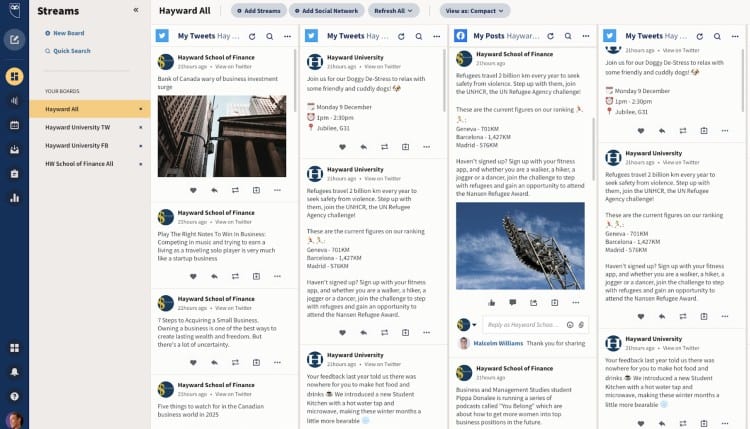 Hootsuite is undoubtedly the most popular social media tool. It's used by both businesses and influencers and comes with a variety of features.
It stands out as a comprehensive and ever-evolving social media management tool with impressive analytics capabilities. We must, however, mention that it extends beyond posting to collaboration, scheduling, and analytics.
The platform supports Twitter, Facebook, LinkedIn, WordPress, Instagram, and YouTube. It offers excellent integrations and supports a number of known names like Dropbox, Google Drive, and Microsoft OneDrive.
Influencers like how easy it is to use. Most of you are busy and don't want to spend a lot of time going through multiple pages. Hootsuite makes it easy to comprehend data thanks to graphical charts.
It starts at $29 per month with some paid add-ons, which makes Hootsuite an expensive option. It's recommended for big influencers who can afford to spend money on top influencer marketing tools.
---
Facetune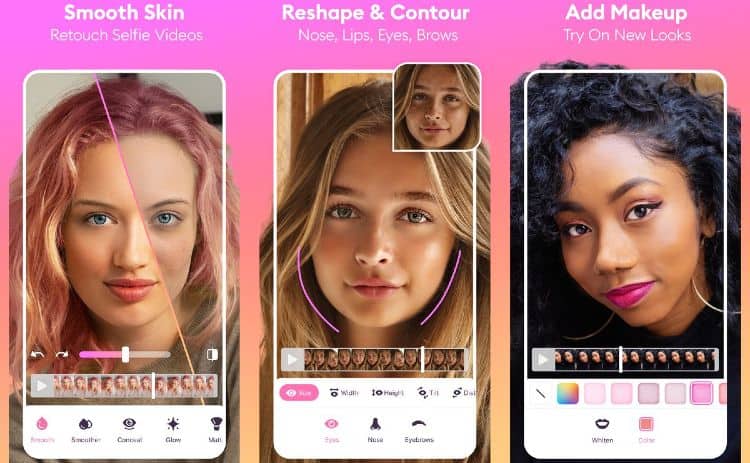 Want to look good? Get your hands on Facetune, a mobile app loved by Afluencers like Francine Kalande and Debby Barrientos.
This is a controversial app as some people argue that it changes how you look; however, influencers here believe that it is totally in your hands. You don't have to go all out with filters or editing.
Many influencers have worked with Facetune and advocated the app due to its unique features that aren't available elsewhere. There are different versions of the app including a Facetune Video version that supports videos.
This app can make you look younger, prettier, sharper, and more attractive. If you use it right, it can make you the next big thing on the web. However, know where to draw the line as adding too many effects can ruin your photos and make you look plastic.
You can start with a free trial; however, the trial is currently only for iOS users and runs for 7 days. You will have to pay $3.99 to unlock all features.
---
Google Ads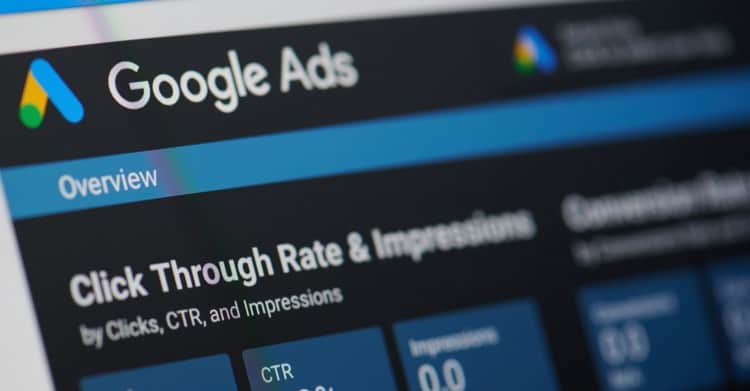 This one came as a surprise to us, after all, Google Ads is made for businesses that wish to market on the web. Influencers don't usually advertise, they get paid to advertise, yet Google Ads can prove to be one of the best influencer marketing tools if you know how to use it.
It's a free-to-use tool that can help you identify suitable keywords for your content. Unlike most apps on this platform, Google Ads is more suitable for bloggers or people who wish to utilize SEO marketing and rank well for relevant keywords.
Adword's Keyword Planner supports international users and can help you plan your content. If you regularly write content such as blogs and articles then you should consider getting your hands on this one.
"It will tell you the average monthly searches and the amount of competition for that keyword", says Midwestern Moms while talking about the benefits of Google Ads.
You can use this information to understand how relevant and popular a keyword is. If you can't think of the right keyword then let Google Keyword Planner do the job on your behalf. It can generate ideas based on your content and provide data to compare two or more keywords.
"Once I have made my decision on a keyword, I plan my title, URL, and description of the post to contain that keyword," she continues. "While writing, I know what keyword to include in the post to achieve the best SEO for that post".
You only need a Gmail account to access Google Ads. Plus, you don't have to run ads to use most of its features so give it a try today.
---
Mailchimp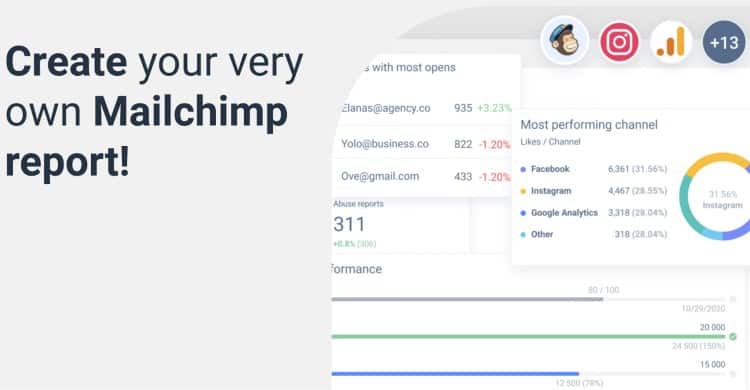 The last influencer marketing tool on our list is Mailchimp, an email marketing tool that lets you enjoy high returns. Again, we didn't expect to make it to this list but a few influencers we talked to believe that it can prove to be very beneficial.
Like our previous pick, Mailchimp can be a good option for influencers with a blog or an email list. It lets you build contact lists, schedule releases, analyze audience engagement, and design layouts.
You can use the tool for free or choose a paid plan. Influencers with an e-commerce store can also use this platform. It can help you sell more merchandise, win long-term clients, and win more followers.
Mailchimp can automate emails and let you track campaigns in seconds. If you're looking for easy-to-use marketing tools for influencers then do give it a try.
Influencer Marketing Tools: Conclusion
These were some of the most popular marketing tools for influencers that our users love. Get your hands on these tools and watch your reach grow. The key lies in posting the right content at the right time and these tools can help you do that.
For brands, we have also covered some of the best tools brands can use in our earlier post, 8 Tools You Can Use to Find Influencers to Promote Products or Content.