Working with influencers is a great way for a food company to achieve its business goals. Nearly everyone can benefit from forming a good working relationship with influencers in their niche. Regardless of whether your business offers food products, ingredients, utensils, or catering services.
These are 5 ways you can start working with food influencers and give your business a boost.
Stick around until the end – there's a special infographic that you can take home with you.
1. Create Brand Awareness with Brand Ambassadors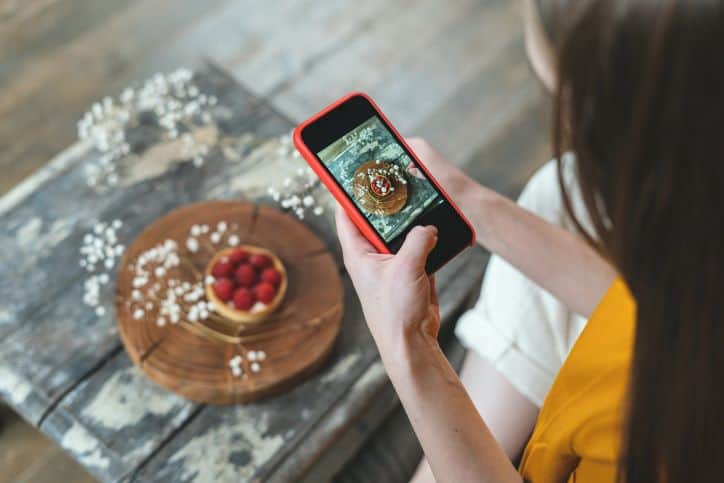 Brand ambassadors can fulfill many different roles. Such as creating content about your brand, using their personal brand's credibility to market yours, hosting events, and driving sales. The setup you create with your brand ambassadors will depend on your goals and budget.
A brand ambassador can be anyone from a well-known food influencer or celebrity chef to a local food blogger. Their platform size doesn't matter as much as the connection they have with their audience who will trust their recommendations. Find and work with food influencers whose followers are also your target market. Then work with them to create a strategy that will build brand awareness.
2. Sponsored Content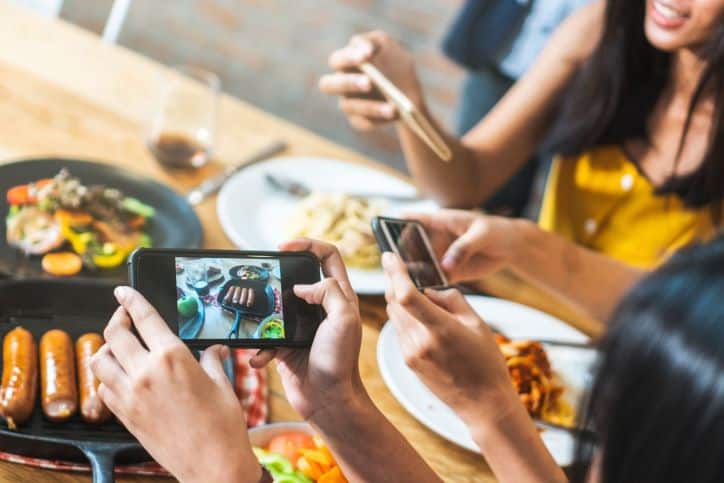 This is a tried and true way to work with food influencers. It's a very effective strategy as well as a low-maintenance one. Having several ongoing collaborations with different influencers via sponsored posts is a simple way to approach influencer marketing that will help you cover all your bases.
You can work with very high-profile influencers or even micro-influencers. As long as you can ensure that your brand is getting visibility across all groups. Having different influencers posting sponsored content across different platforms and in different formats is sure to get your brand noticed and remembered.
3. Product Reviews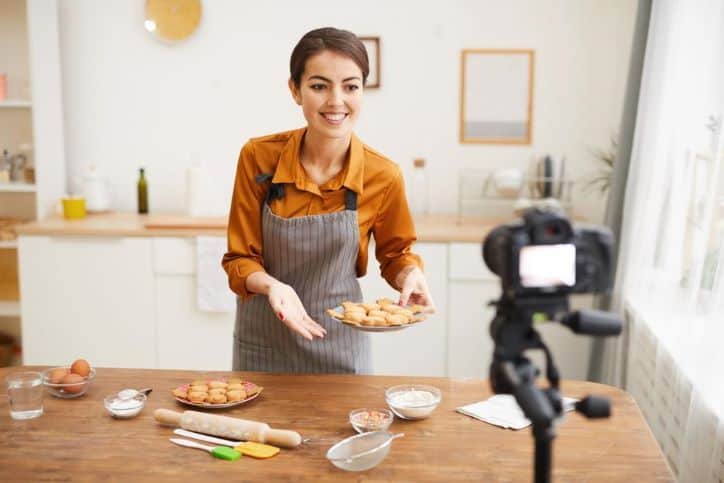 Product reviews are one of the best ways to promote your products in addition to being a fantastic opportunity to introduce customers to new stock. There will be an initial cost, as you will need to ship out your product to various food influencers that you want to work with so they can try it out and review it for their audience.
However, this strategy is a surefire way to attract people to your product and brand. If you're a newcomer, having an online personality endorse your brand is a quick way to start establishing a reputation and recognition in your niche.
4. Tell Your Story
Influencer content doesn't need to revolve around the product or service your business provides. Oftentimes, the story behind a brand and company is one of the main things that spark interest and engagement.
Starting your own brand is no small feat. So working with food influencers to share your journey is a great way to get your story out and get your audience curious about your brand. You can tell your story through interviews, podcasts, inspirational stories, insights, and expert tips.
5. Sponsor a Cookbook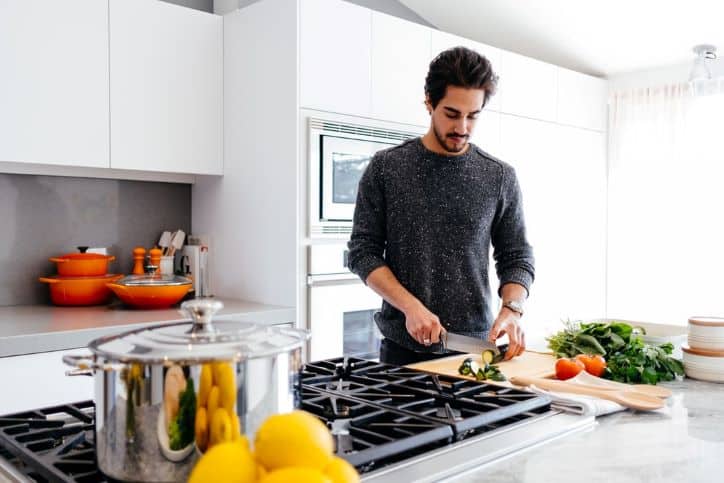 Sponsoring an influencer who will create a cookbook that features products from your brand is a great way to add value to your community. Providing recipes and meal inspirations can expose your products and create a source of content that features your brand. Additionally, you can also sell the cookbook through your retail channels.
This type of partnership is a great way to expand an existing working relationship with food influencers or ambassadors whose audience is already familiar with your brand and product. Sponsoring a cookbook can drive great results for your brand in terms of awareness as well as new customers and sales.
INFOGRAPHIC: How To Use Food Bloggers To Grow Your Restaurant's