Cocktails. Coconuts. Palm trees. Sunshine. Infinity pools. Serene wonders. New adventures.
Paradise.
Where else would you rather be?
Not in your apartment suffering from FOMO, that's for sure.
Travel and lifestyle influencers, your next inspiring wanderlust starts right here, with these fancy hotels.
Pack a bag. Book a ticket. Grab your holiday sunglasses. Wear your brightest smile, because these 7 dream hotels are looking for influencers:
Influencers, this is your travel trouvaille.
The whole world is covered here. So just pick a destination. And pick a hotel.
Got your passport ready for those bucket list stamps?
Then let's fly away already.
Four Seasons Hotel & Resort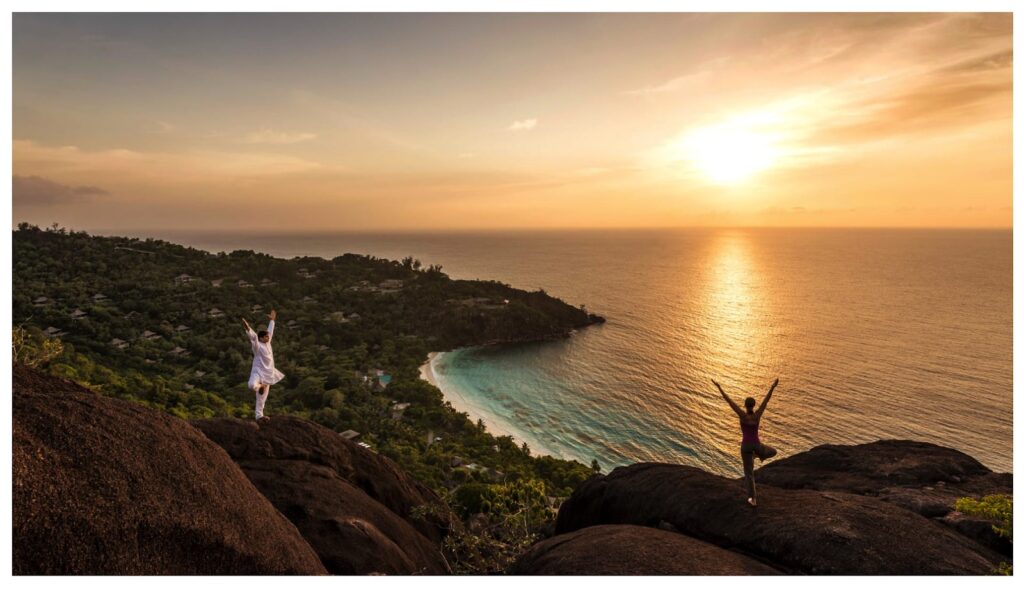 You. Four Seasons. Almost anywhere in the world.
Over 100 hotels across 47 countries worldwide. North America. Central and South America. Europe. The Middle East and Africa. Asia and the Pacific.
Pick one, anywhere. I feel like Oprah. This is your travel dream come true.
How about the hidden 5-star Four Seasons Resort in Seychelles?
Your tree-house villa in this tropical island paradise will engulf you with unforgettable breathtaking views of the Indian Ocean.
Can an exquisite hilltop spa retreat get any more tranquil than being set in paradise overlooking paradise? Well, maybe with the serene mountain meditation experience.
Influencers, do you have a creative mind to share your amazing travel story that defines the spectacular world of Four Seasons? Because collaboration is awaiting passionate travelers.
So send them your partnership proposal – would you like a complimentary stay, media rate payment, or a brand collaboration?
Share why you'd like to collaborate with Four Seasons and drop links to previous similar collaborations. So this pretty much suggests that this hotel's influencer program is ideal for experienced influencers.
Apply with your Facebook, Instagram, Youtube, Twitter, Snapchat, Pinterest, or blog accounts.
If they find your application interesting, then they'll surely contact you.
Where would you like Four Seasons to take you?
---
Radisson Hotels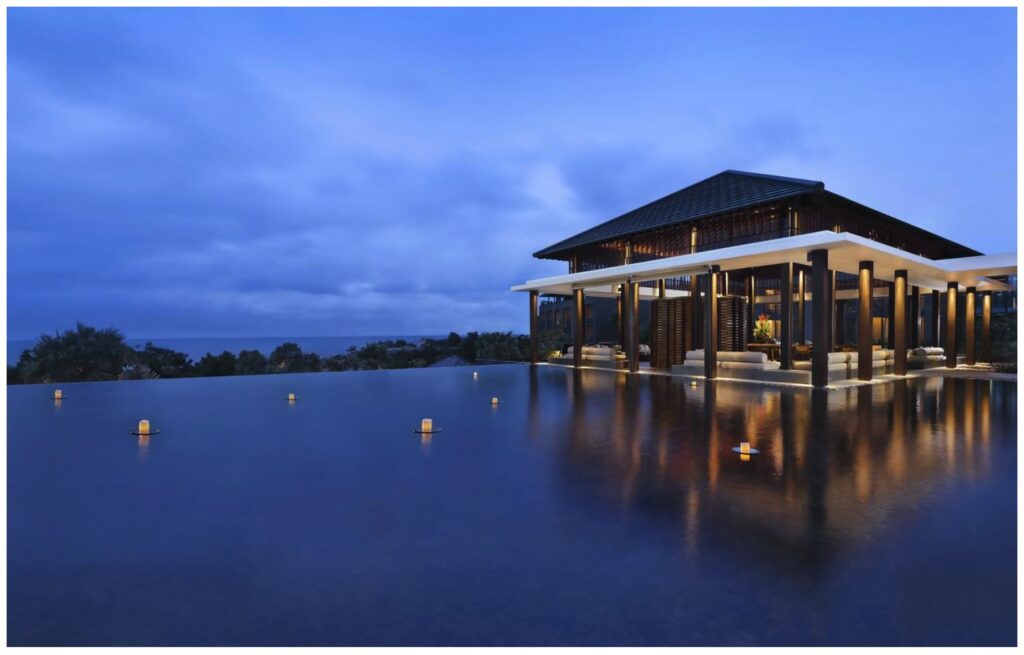 Oh, we're going bigger. With Radisson Hotels, the choice and diversity of travel are huge. I'm talking over 1,100 properties worldwide.
The Radisson Collection, Radisson Blu, Radisson, Radisson RED, Park Plaza, Park Inn by Radisson, and Country Inn & Suites by Radisson – mushroomed across the world's most beautiful cities, landmarks and attractions.
Pick your Radisson.
Hmmm. So do you feel like exploring one of the most enchanting beach attractions in Indonesia?
Bali awaits you with its exotic temples, charming palaces, thrilling volcanoes, mystical jungles, spectacular coral gardens, and beautiful marine biodiversity.
The 5-star Radisson Blu Bali Uluwatu will make your once-in-a-lifetime retreat truly unforgettable.
Radisson Hotels is searching for influencers that are inspired to create content in line with the brand. So if that sounds like you, then apply with your primary social channel and make sure to let them know your focus content area. You'll also be asked to share your total reach.
However, they do ask you to share links to your previous posts of their hotels – you clearly need to be a Radisson lover at heart.
Let them know your preferred destination and travel dates. There's an option for the number of accompanying children. So it does suggest a collab opportunity for family-orientated influencers.
Radisson Hotels receives many influencer applications, but they do promise to respond in 72 hours. Very kind and considerate of them, don't you think?
So are you ready to make it happen?
---
Hurawalhi Maldives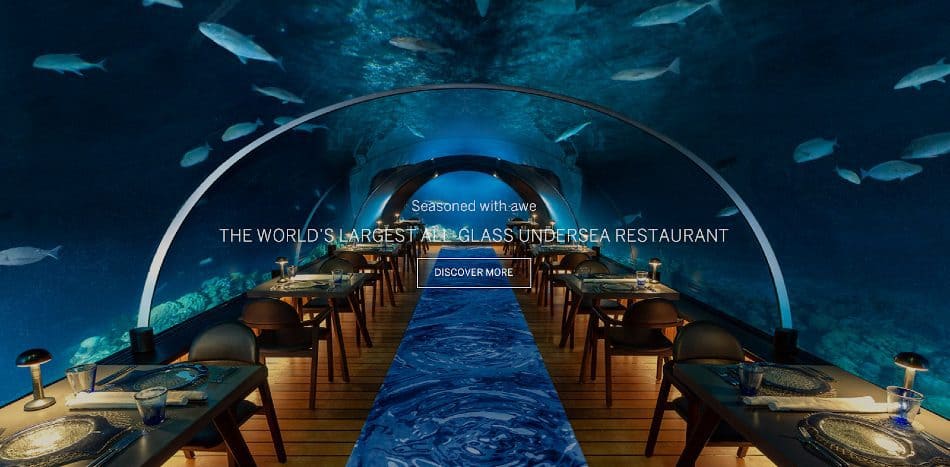 Okay. I give up. I tried to keep calm up until this point. Instead, can we all just sell our possessions and become travel influencers?
Hurawalhi Maldives will inspire you like never before to go on that trip of a lifetime.
This 5-star paradise luxury resort for adults only, boasts the world's largest all-glass undersea restaurant, stunning coral reefs, and picturesque lagoons. Whether you're above, below, or by the water – your breath will be taken. So much that you may not want to return.
Serious influencers with a track record, solid references, high engaging audiences, loyal followers, and also a detailed eye for creating quality content – may be a perfect match for the Hurawalhi Maldives hotel.
Consider your application as a mini-project.
Over and above sending them your social profile details and preferred travel dates, be prepared to submit your demographic breakdown, compelling bio, proposed content, motivation, references, and media kit. So yeah, if you don't have one, now's the time to get your glossy media kit together.
Want to make your dream holiday come true with influencer perks?
---
Blue Lagoon Iceland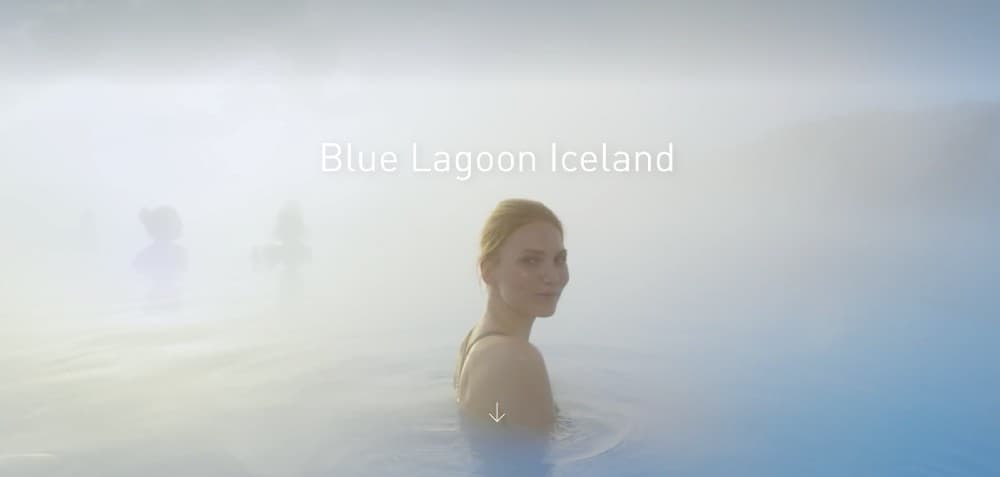 For the ultimate unique dream spa experience, Blue Lagoon Iceland awaits you.
This geothermal wonder spa is set in a volcanic lava field. Release yourself into harmony. Soak yourself in the rich minerals of The Blue Lagoon. Transformative skin treatment. Soothing tranquillity.
Influencers, this hotel offers a special collab opportunity. Apply with your social media profiles. Tell them your content themes, project ideas for your visit, and travel dates. Should you qualify, then you would need to agree to a photo and video content release.
Are you and your followers ready to discover Blue Lagoon Iceland?
---
Halekulani on the Beach at Waikiki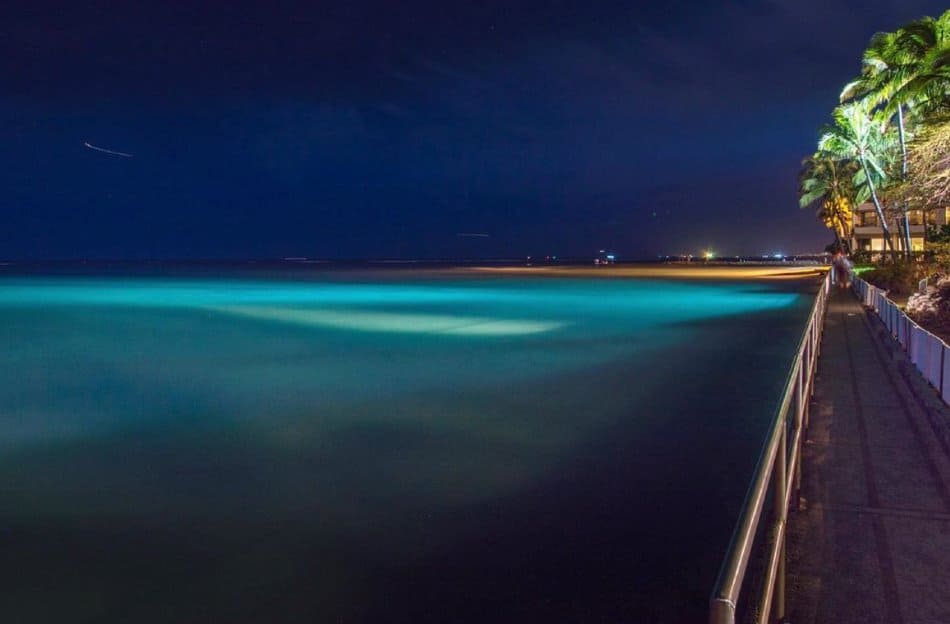 Hello Hawaii.
5-star Halekulani on the beach at Waikiki is waiting for outstanding influencers to share their next experience.
Your stay in Hawaii cannot get any more classy than staying in sophisticated elegance and dining at Halekulani's ocean-front restaurant overlooking amazing views. From sunset suites to ocean suites, Hawaii never felt this beautiful.
Influencers with engaging, loyal, and high-quality followers can apply to partner with this hotel.
Apply with your social media profiles, provide audience insights and provide your content proposal. Share your previous luxury brand collabs. You'll also need to upload your media kit.
Influencers' perks include complimentary stay, upgrades, dining, spa treatments, or media rates.
---
Kata Rocks Resort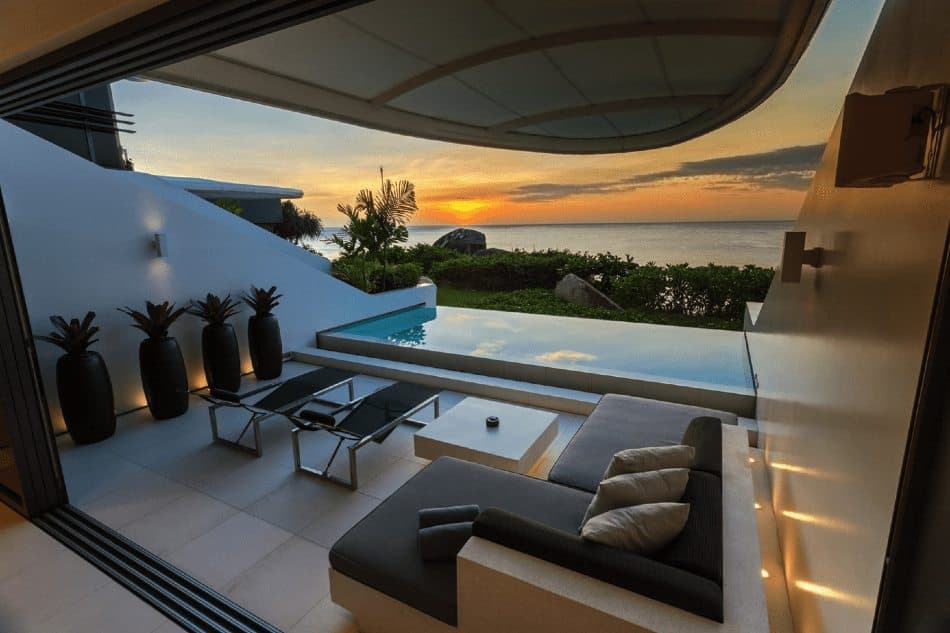 Take me to Thailand, please!
No bucket list is complete without Phuket.
For the ultimate luxury experience in this resort destination, let Kata Rocks be a part of your next adventure.
From sky pool villas to ocean pool lofts – these award-winning chic luxury units offer romance, privacy, and all the leisure time you need. Enjoy stunning sunsets, dining on the rocks, and the infinity luxury spa.
Influencers with highly engaging audiences can apply. Provide your social media profile details, upload your performance insights and detail your audience demographics.
Pitch your content ideas, upload your media kit and provide links to your past collaborations. Solid reference is key.
Influencers, your next stop could be this Phuket beauty.
---
Vistana Signature Experiences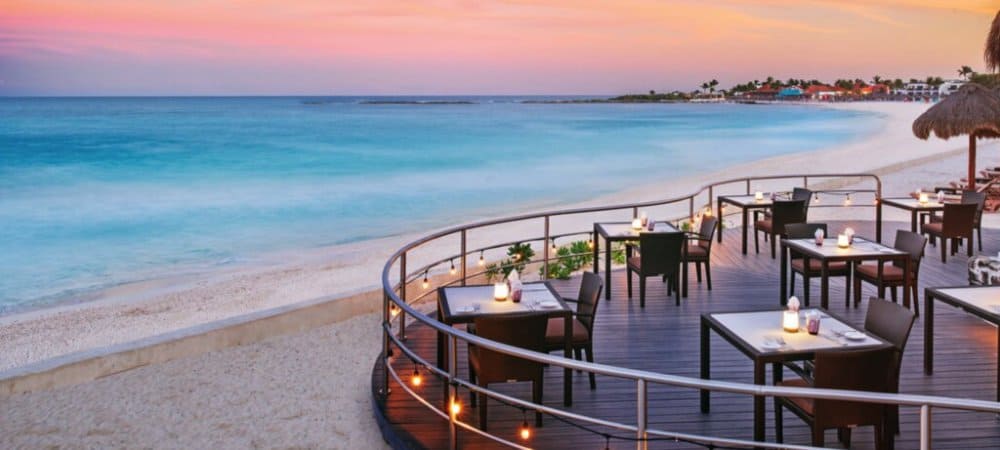 With Vistana Signature Experiences, living life on vacation couldn't get any more exciting than with their partnered brands: Sheraton Vacation Club, Westin Vacation Club, and Marriott Bonvoy.
For unforgettable vacations across the United States, the Caribbean, and Mexico – Vistana Signature Experiences will inspire you to hop on to the next flight out there.
Maybe The Westin Resort & Spa in Cancun, Mexico? This serene beach resort is splashed in the gorgeous beachfront of the Caribbean Sea. Ahhh.
Vistana Signature Experiences are looking for influencers to collab with. They consider rich quality content in writing skills, quality media creation, audience reach, variety, and the total quality of your online presence.
Are you and your gang up for the vacay life?