I've caught onto the wonderful feel-good universe of CBD and Hemp, filled with amazing brands and products- have you?
Influencers, are you ready to power up your lifestyle, enhance your wellness, and give your followers a good dose of CBD?
CBD for fitness enthusiasts, CBD skincare, CBD beverages, CBD pillows, next-gen CBD products, CBD treats, CBD roasted almonds and topical pain relief CBD.
If you're looking for brands in the USA for some hemp and CBD action, then this list is for you! We do have one CBD brand from the UK – can you guess who?
For the love of hemp and CBD, here are 22 hot brands looking to collaborate with influencers.
Let's get amazing brand collabs infused into your feed.
---
---

Just when I thought CBD couldn't get any better—it did. With Procana. Because a great CBD product goes with good food.
Just drizzle the power of CBD into your favorite recipes with high-quality full-spectrum hemp tinctures in Kosher Extra Virgin Olive Oil. Mmm. I couldn't think of a better way to enjoy the fast-acting sublingual use of these CBD tinctures.
Oh, and it only gets better when you discover CBD's sister, CBG. Yup, cannabigerol. This substance boosts your anandamide—improving your overall mood and wellness. Whether you're looking for CBD or CBG products, you'll find them all from Procana.
Influencer Program
Procana is launching a Procana CBD Recipies campaign. They're looking for foodies, chefs, vegans, people with special dietary needs, and anyone that would love to promote this fantastic range of CBD products. So if you fit the bill, then go ahead and apply to work with this CBD brand based in the USA.
Influencer perks include:
An ambassador gift box with two free tinctures of choice
Unique promo code
20% commission on sales
---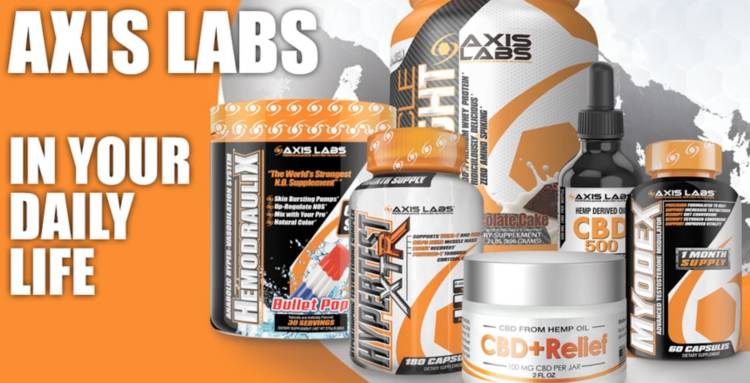 Before you hit an uninspiring plateau, charge up your fitness progress with performance-driven athletic and CBD nutrition from another brand in the United States, Axis Labs. Grab the CBD Boost Powder that you can conveniently mix into any drink to power your body with the active benefits of CBD – and did I mention that it's tasteless too? For added testosterone, get the Ultimate Testosterone Stack. And lose that fat with the Ultimate Shred Stack.
Oh hey, Axis Labs also has a CBD tincture for your dog and cat.
CBD, testosterone, fat-loss, amino recovery, immune support, keto, pre-workout, water loss, and more – whether you need to support your daily life or your fitness lifestyle, Axis Labs will help drive your performance.
Influencer Affiliate Program
Fitness, health, wellness, and pet influencers in the USA – Axis Labs is looking for you to collaborate with their CBD brand.
Promote this range of sports and CBD products with your followers across your social media platforms.
Influencer perks include:
---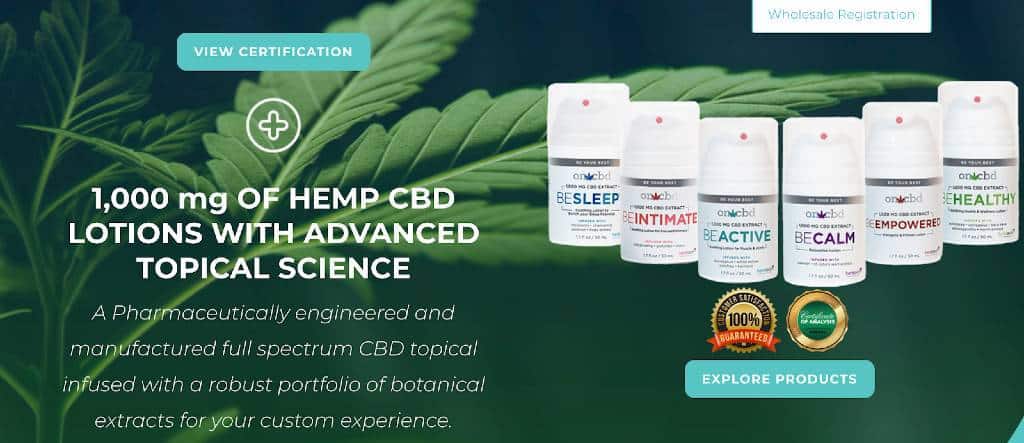 BE CALM, BE SLEEPY, BE HEALTHY, BE ACTIVE, and get yourself super concentrated topical 1,000mgs CBD lotions from HerbTech Pharmaceuticals. Yeah, this potent concentration level is ideal for people looking for strong results.
These advanced pharmaceutically engineered lotions are deeply absorbing, penetrating through the multiple layers of skin to deliver maximum CBD benefits to your body.
Because water and oil don't mix, the unique phase change of HerbTech Pharmaceuticals lotions makes its absorption ability unlike any other topical product on the market.  Watch this video to learn more about the distinctive science behind HerbTech Pharmaceuticals' full-spectrum CBD-infused topical lotions.
And what happens when 80-90% of pure CBD and the goodness of botanical extracts are infused into your body? Amazing health and wellness you wish you experienced sooner.
Influencer Program
Are you all about uplifting the health and wellness of others through hemp CBD?
That's great if you are because HerbTech Pharmaceuticals is looking for CBD influencers across all platforms to promote their brand and products. Micro and also macro-influencers are welcome.
Share their products with your followers and earn a 15% commission on sales – with tiers available.
So are you ready to butter on this collab?
---
Spagyric hemp products could just be what your body and mind need to have a better day. Spagyric? Yes, spagyric processing of hemp. It's alchemy – the practice of purifying through water, fire, and earth, especially when creating herbal remedies. Fascinating right? These innovative hemp products are available from the American brand, Zion Medicinals. From oils to salves to hemp for pets. Get medium to high potency hemp extract oils and so much more hemp goodness.
And if you're not sure what you need, then you can use their useful tool to discover the right product and hemp potency for you.
Influencer Program
Are you a female influencer in health, fitness, or wellness with >5,000 followers in the USA?
Then here's your chance to share these unique hemp products from Zion Medicinals on Facebook and Instagram.
Influencer perks include:
Pay-per post
30% commission on sales
---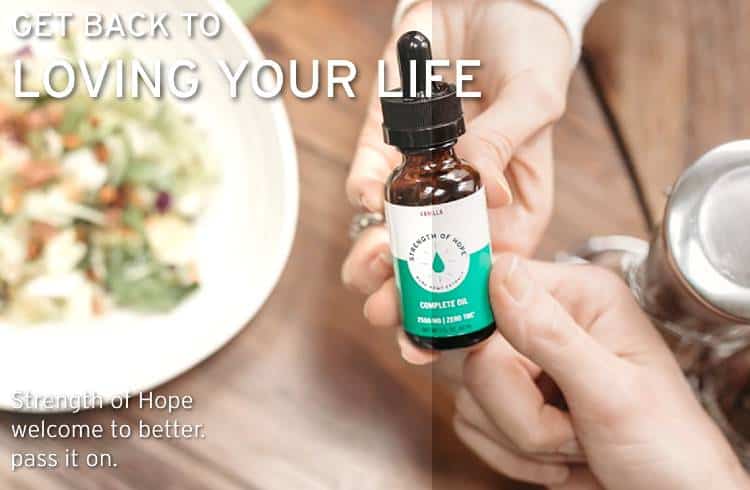 Need to feel better, love life, and start enjoying the little things again? There's a saying that goes something like "the happiest man is the one who strongly desires what he already has". Sometimes all it actually takes is a change in perspective and a change in your lifestyle to improve your everyday experience. Nothing complex. Up for a change? Relieve, complete, and illuminate with pure CBD hemp extract from wellness brand, Strength of Hope.
Eucalyptus and frankincense relief spray, joint and muscle rub, hemp combo kits, vanilla oil tinctures, refreshing mints, and soothing balms.
Made from essential ingredients with the highest standards, these CBD products are designed to help your body do what it does best.
Influencer Program
CBD wellness influencers – here's a great collab opp – Strength of Hope is looking for talent like you to spread the love for their brand with your followers.
Nano influencers from 2,000 followers (2.5% engagement rate) and 5,000 followers (2% engagement rate) all the way up to macro-influencers with 200,000+ followers (1.5% engagement rate), this opportunity is for you.
Promote on Instagram, YouTube, Facebook, and TikTok.
Influencers agree to brand exclusivity in paid CBD posts, 24-hour publish time, copyrights to brand, as well as compliance with FTC. Content is subject to brand approval due to FDA regulations.
Collab agreements are pre-negotiated and influencer perks include (depending on the qualifying criteria):
Free products
Cash payouts
Commission on sales
---

Calm emotions. A sound mind. And a healthy body. That's what a wellness lifestyle with Kamba Wellness CBD is all about. Experience the holistic benefits of CBD with this range of safe high-quality lab-tested CBD products—made for you and your pets.
From 1000mg broad-spectrum peppermint CBD oil, and 250mg CBD pain-relieving cream, to full spectrum pet CBD chicken flavor oil and delicious CBD pet treats.
Your wellbeing is about 20 drops under the tongue away.
Influencer Program
Are you a health and wellness influencer in the USA with a passion for holistic healing and plant-based remedies?
Kamba Wellness CBD is looking for influencers like you to collaborate with to promote its US-based brand and products. Both US and International influencers are welcome to apply.
Influencer perks include:
25% on sales
15% on wholesale orders
25% discount code
---

Some self-care, pampering CBD Bath Butter, and yummy CBD gummies could be all you need to soothe your daily troubles away. And Saha Self-Care, a CBD brand in the USA will help you do just that.
Get natural topical relief products from this 100% black-owned minority-focused premium hemp brand—from CBD lotions, and CBD lubricants to CBD soft gels.
And if you need a regular supply of your CBD goodies, set up AutoShip and you'll get your favorite Saha Self-Care products shipped to you for free every month.
Influencer Program
Health, wellness, and lifestyle influencers in the USA—Saha Self-Care is open to new collaboration ideas with minority nano and micro-influencers.
Influencer perks include:
Pay-per-post sponsorship
Free products in exchange for exposure and honest reviews
25% commission on sales
---

Cool, calm, and collected. Everyday goals, right? Yeah, I think a CBD wellness bundle from US-based Elēment Apothēc is just what you need. Or maybe just a good ol' 1500mg CBD tincture. It's good for you—inside and out—it's vegan, cruelty-free, all-natural, and 100% clean.
And your wellness doesn't stop there. Get CBD skincare products such as relief balm, face serum, nourishing lotion, and more.
CBD and wellness hashtaggers, this is definitely for you.
Influencer Program
Health, wellness, and beauty influencers in the USA with 1,000+ followers, Elēment Apothēc would love to collaborate.
Influencer perks include:
10% commission on sales
Exclusive discounts
Educational material
---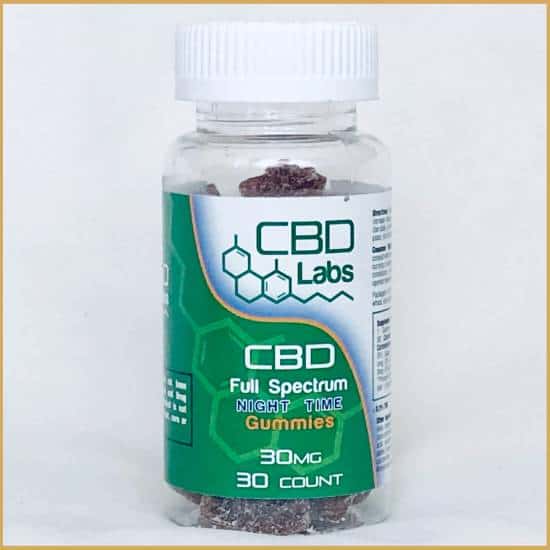 Wellness enthusiasts, CBD Labs should be in your cabinet, at your bedside, and in your cosmetic bag. And you should certainly be sharing it with your friends and followers too. CBD hemp oil balms, skin serums, capsules, gel caps, tinctures, creams, gummies, and so much more! Experience the benefits of CBD through these high-quality CBD products – from pain relief, anti-seizure properties, anxiety help, and more. And the best part is that CBD Labs products are all available at great prices.
Influencer Program
Spread the love for CBD Labs on your social media and inspire your followers to join in on this wellness journey.
Influencer perks include:
10% commission on sales
20% discount code
---

Good days. Bad days. We have them all. But wouldn't you love to have fantastic days more often? You know, the kind of days where you feel bright-eyed and bushy-tailed with a cape on your shoulders. Yes, the kind of days where Awaken CBD time-released capsules from Bōdee Organics help you take on the day. Now that's most certainly the kind of day worth sharing with your followers. Powered by trusted quality CBD supplements.
Support your mind and body with premium CBD tinctures, capsules, softgels, and topicals from Bōdee Organics.
Influencer Program
Health and wellness influencers that would love to promote quality CBD products by sharing the benefits of CBD on your social platforms, here's an opportunity to collaborate with Bōdee Organics.
Influencer perks include:
15% commission on sales
15% discount code to share
---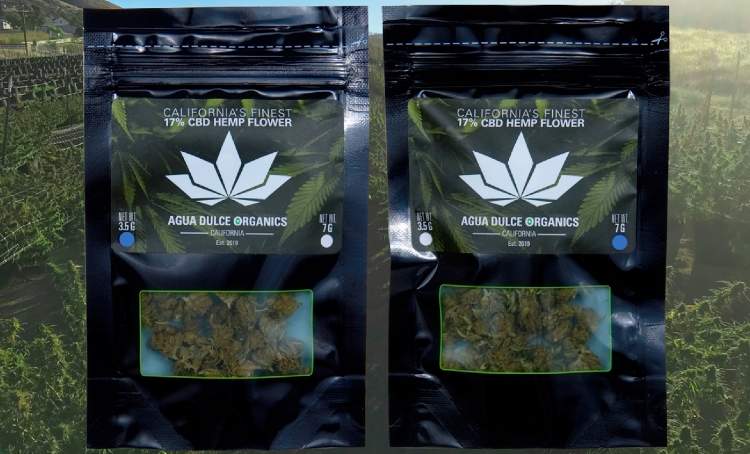 100% organic hemp. No Additives. And no pesticides. Produced straight out of a Southern California hemp farm. Organic lifestyle enthusiasts that are looking for a hemp brand that supports their values, look no further than Agua Dulce Organics.
Get high-quality organic CBD oils, topicals, freeze roll-ons, prerolls, flowers, and so much more. Made with all-natural ingredients and high-potency hemp, Agua Dulce Organics offers premium CBD products that are THC-free.
Influencer Affiliate Program
Health and wellness influencers with >10,000 followers in the USA, Agua Dulce Organics would love to collaborate.
Ready to drop those organic CBD pesticide-free hashtags? Then check out the perks.
Influencer perks include:
Up to $25 per post
15% commission on sales
---

CBD in a balm. Plus the amazing therapeutic benefits of essential oils. Hand formulated with all-natural ingredients, Co-Pothecary full-spectrum CBD balms are just what you need for everyday wellness.
Like the uplifting peppermint balm to help soothe dermatitis, muscular pain, headaches, stress, and also mental fatigue.
From the original eucalyptus balm formula to the best-selling lemongrass balm, Co-Pothecary has a range of CBD balms infused with essential oils that are made with your health and wellness at heart.
Influencer Program
Health, fitness, and wellness influencers in the USA with 1,000+ followers—Co-Pothecary is looking to collaborate with people that are passionate about spreading the power of CBD.
Influencer perks include:
Pay per post sponsorship
2.5% commission on sales
---

In reality, we don't always wake up feeling ready to conquer the day. Some days we need to drag ourselves out of bed. And some days we need a double espresso to get through. But thank goodness for Cannabuy's energy spray. Infused with green coffee bean caffeine and all-natural full-spectrum CBD, this energy spray will help get you springing into the day again.
Your day just got brighter—and healthier.
Experience the extraordinary benefits of CBD with day and night bundles, sleep aids, relief rubs, and body creams from Cannabuy.
Influencer Program
Health, fitness, and wellness influencers with 1,000+ followers in the USA, Canada, and Mexico—this collab opportunity is for you.
Influencer perks include:
5% commission on sales
20% custom coupon code
Product discount codes
---

All it takes is a few drops of CBD oil under your tongue for direct absorption into the bloodstream. Or a topical CBD cream on specific areas of your body for that much-needed targeted relief. Delivering fast-acting relief from anxiety and pain.
And when you want premium CBD, you've got to turn to Uber Life Products for high potency long-lasting CBD tinctures, gummies, topical creams, and capsules.
Non-GMO. Free from pesticides, herbicides, and solvents. And full of high potency CBD.
Influencer Program
Health, wellness, and fitness influencers that would love to promote a premium range of CBD products for a top brand – Uber Life Products is looking to collaborate with you.
Who can apply:
Micro-influencers with 1500+ followers
Mid-tier influencers with 20000+ followers with an average engagement rate of 2.5%
Influencer perks include:
Sponsorship per post
15% + 5% tiered commission
Free products
---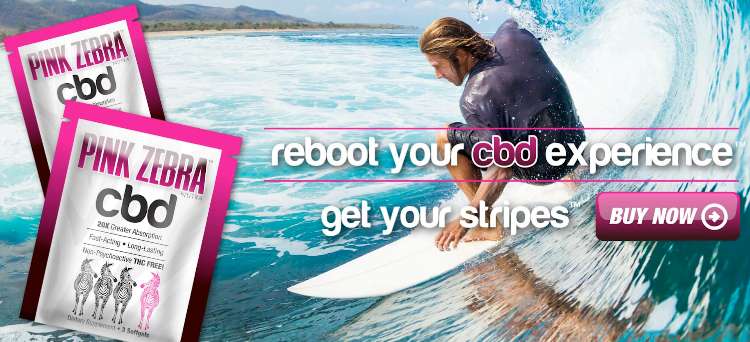 Health and fitness enthusiasts in the house, Pink Zebra Nutra is here to power up your CBD experience. How? With 20x more bioavailability. Yup, that's 20x more effectiveness being delivered to you. Manufactured with nanotechnology, Pink Zebra Nutra is water-soluble – giving a more enhanced response to the body unlike other CBD products on the market. These fast-acting and long-lasting softgels help speed recovery by delivering over 8 hours of relief.
3 softgels provide 600mg of non-psychoactive THC-FREE CBD. Sample, trial, and monthly packs are available.
Inspired to get your Pink Zebra Nutra stripes?
Influencer Program
Are you a health and fitness influencer with a social media presence on platforms like Instagram and Twitter?
Then you need to reach out to Pink Zebra Nutra because they're looking to collaborate with CBD influencers who can increase their brand awareness.
Perks include a 15% off coupon code to share with your followers and also a 20% commission on sales.
So go ahead and power your feed with CBD.
---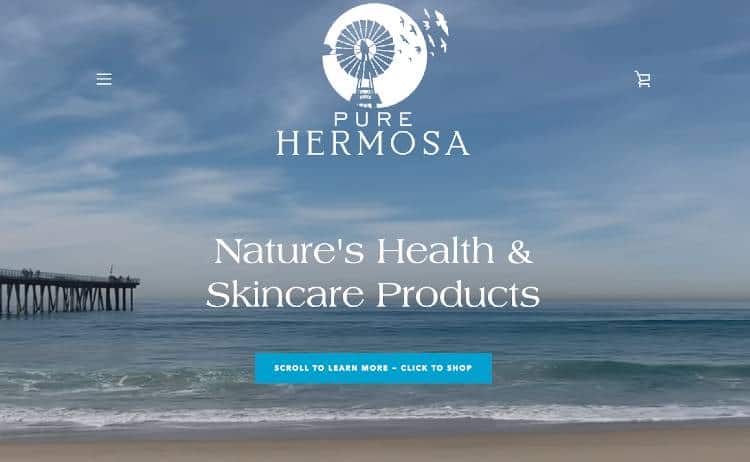 CBD cannot pass you by without your health and skin getting some TLC too. Inspired to promote the healing benefits of CBD without negative side effects, Pure Hermosa products have you all taken care of. Try the CBD AM-PM Moisturizer + Collagen to restore the health of your skin and reduce wrinkles – by up to 40%. And do you also have trouble sleeping? Then the Oral Sleep Support Spray + Melatonin will help.
Improved health, amazing skin, and better sleep. Day made right here.
Get Hemp Intensive Relief Scrub, Full Spectrum Hemp Extract Oil, skin serums and creams, and so much more from the health and beauty brand, Pure Hermosa.
Influencer Program
If you're a CBD-loving influencer with 25k+ followers, then I have fantastic news for you!
Pure Hermosa would certainly love to collaborate with you. Earn a commission of 20% on sales and also get cash of up to $100 for your posts.
Hop onto this collab gig today!
---
Kickback – CBD Brand with Hemp Infused Drinks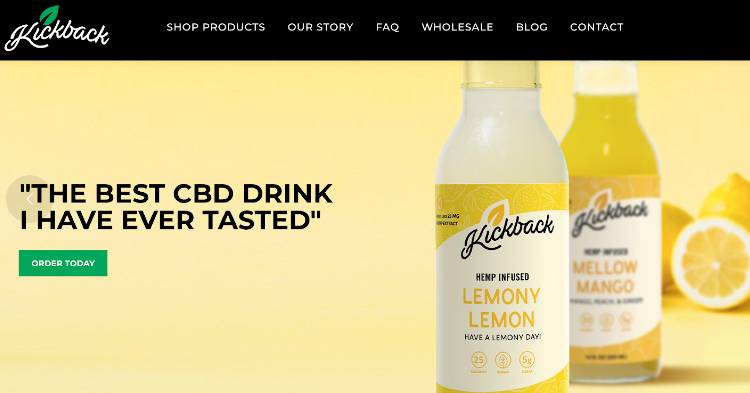 When life gives you lemons, have a Kickback lemonade with CBD. These refreshing hemp-infused beverages come in tasty Lemony Lemon, Mellow Mango, and Strawberry Sunshine flavors. At only 25 calories, each bottle is powered with 5mg of nano hemp CBD but apparently, it feels like 25mg – whoa! I don't see any better way to have a lemonade.
Did I mention that these beverages are vegan and low in sugar? So sip your stress away, guilt-free!
Also available from Kickback is a CBD survival kit, hemp-infused ground coffee, and CBD tinctures.
Influencer Program
Kickback is looking for fun and engaging influencers to share their love for hemp beverages.
You could be a lifestyle blogger or a fitness enthusiast – Kickback would love to collaborate with you.
---
CBD Pillow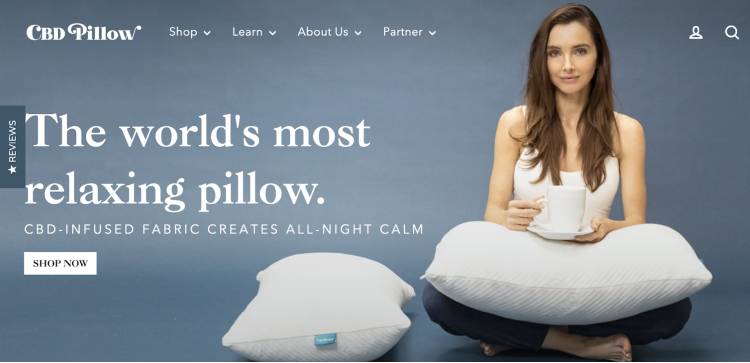 Just in case you need to sleep a little sweeter, CBD Pillow is here. Awarded as "The Most Innovative CBD Product" in 2020, the CBD Pillow is the pillow of your dreams. Made with CBD-infused fabric, this pillow has millions of CBD microcapsules that slow-release microdoses through the night. The CBD is absorbed through your skin and hair follicles while you sleep – giving you that restful bliss.
Yawn. I think a CBD nap is in order.
Influencer Program
Are you an authentic influencer that would love to promote this innovative CBD product to your followers?
Because CBD Pillow is looking for influencers to collaborate with and promote their brand. Join them and get free products and discounts for reviews or posts.
Send them your links and make sure to also let them know why you'd make a good influencer for their brand.
---
millie – Organic Brand with NextGen CBD Products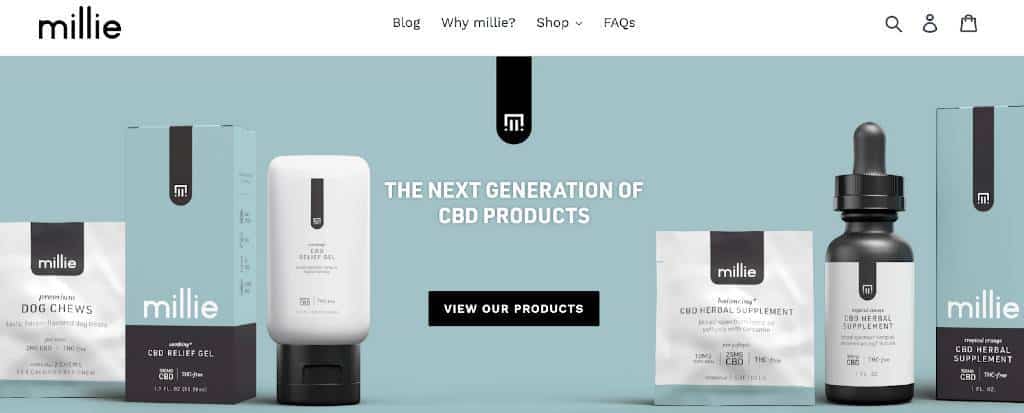 Because we're on a CBD shopping spree today, we need to pop into millie.  Next-generation CBD-infused products are exactly what you'll find at millie.  Get CBD herbal supplements, a CBD patch, and relief gel, and get your skincare powered up with CBD with the Hemp Hyaluronic Moisturizer.  This moisturizer's super hydrating properties improve the appearance of fine lines and also increase that youthful suppleness.
Products are 100% THC-free CBD, 100% non-GMO, and organically farmed.
Influencer Program
Millie is looking for influencers!
Use your influence to spread the word about millie and you could earn free products, discounts, exclusive merch, and so many other goodies.
Go on then, what are you waiting for?
---
Clever Botanics – CBD & Hemp Brand with Heavenly Treats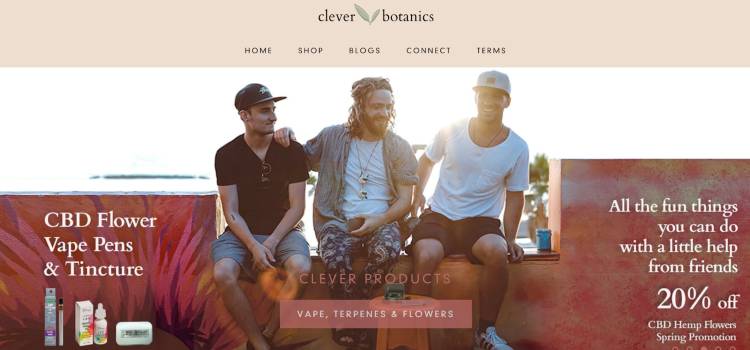 I think a CBD treat (or two) is in order, don't you think?  Right, over to Clever Botanics – especially for those of you in the UK and EU.  More hemp and CBD coming your way.  But there are a few things in particular that I am interested in – edibles, of course!  Dark chocolate, milk chocolate, gummies, and even CBD mint gum.  Need another treat?  How about you give yourself a soak with a CBD-infused bath bomb?  Yeah, I think I'm sorted for sure.
But just in case you needed more, the Clever Botanics brand also has hemp and CBD flowers, herbs, health products, cosmetics, vape products, and more.
Influencer Program
Are you a CBD and hemp lover that would love to promote these treats?
Then get rewarded for posts and recommendations. Clever Botanics will reward you with a 10% commission on sales and also a 5% coupon code to share with your followers.
---
High Roots – CBD Goodies Extraordinaires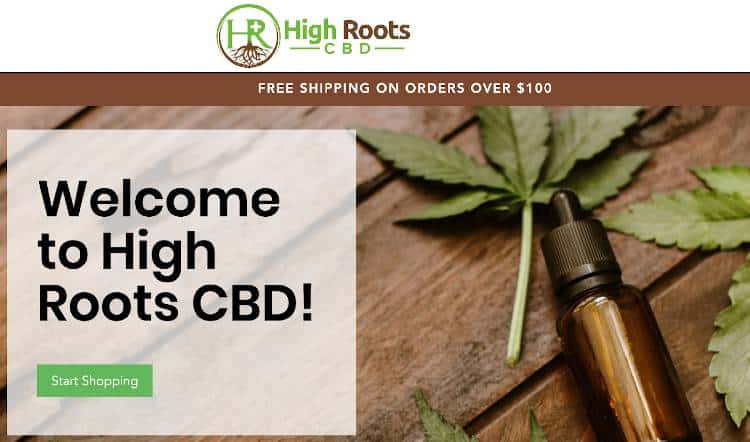 I'm not leaving the food aisle just yet.  Why when I can indulge in more edibles from High Roots CBD?  Like their blueberry-flavored roasted almonds isolate, or better yet, the chocolate-flavored roasted almonds isolate.  And for those with an extra sweet tooth, you can treat yourself to the gummies isolate or the fruity pebbles isolate.  It gets so much better!  You can also get monthly CBD goodies when you sign up for their subscription box.  CBD every month, ya'll!
CBD tinctures, pills, topicals, and CBD for your pets are all available from High Roots CBD.
Influencer Program
Influencers, High Roots CBD certainly has an interesting brand collab opportunity for you.
If you're a CBD lover, then you can spread the word and promote your very own store with High Roots CBD. They'll set everything up for you – how amazing is that, right?
Influencers earn a commission on sales made.
So get started today!
---
CBD MEDIC – Health Brand with Products Made from Hemp Extract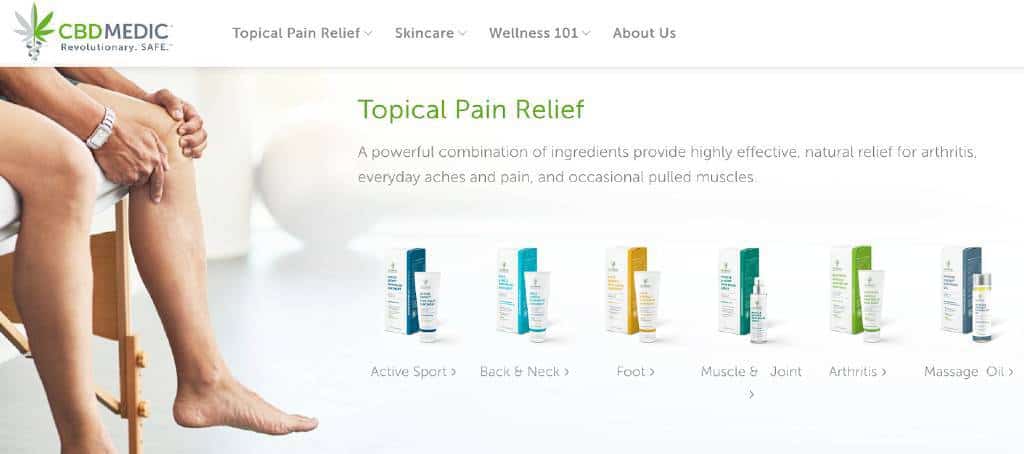 I think we've all heard a lot about CBD to inspire enough curiosity to at least give it a try. And if you're looking to treat certain ailments, then you should check out CBD MEDIC. They have a wide range of topical products made with active pharmaceutical ingredients and of course, hemp extract. Get topical pain relief ointments for arthritis, back and neck, active sport, muscle and joint, as well as foot and ankle. And for skin conditions like eczema, acne, and rashes, CBD MEDIC offers dermatologist-tested ointments for treatment and relief.
Influencer Application
Are you an influencer that would like to share the health benefits of hemp?
Well, that's great if that's you because the CBD MEDIC brand is looking for such influencers to collaborate with.  Promote their products with your own 10% coupon code and also take advantage of that fantastic 40% commission on sales!
So get on board and start promoting today!
---