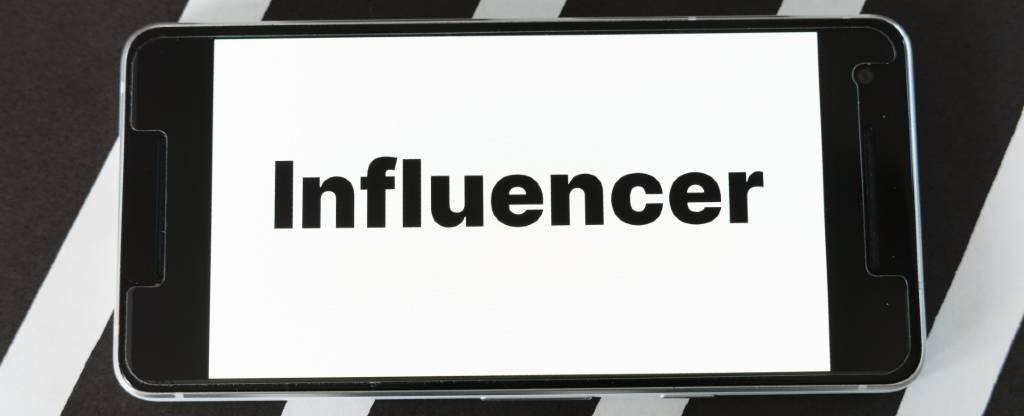 If you think it's too early to talk about influencer marketing 2022 trends then you're wrong. Since companies plan marketing campaigns months in advance, now is the right time to look at future influencer marketing trends.
The industry has grown by leaps and bounds in the last few years. The introduction of new social media platforms like TikTok and Snapchat has allowed businesses to target customers in a new manner.
The trick appears to be working. Influencer marketing offers excellent numbers – a lot higher than traditional marketing methods.
However, it can be quite difficult to predict influencer marketing trends but it's important to know where the industry is heading so you can prepare for the future.
To help brands map out their strategies and get ahead of the curve, we have covered some influencer marketing trends for 2022.
These will help you create a strategy that can help you record big numbers in 2022 and beyond.
Let's start:
#1 Micro-Influencers Will Rise
Micro-influencers are influencers who do not have a huge number of followers. While there's no specific criterion, anyone with less than 10,000 followers is considered a micro-influencer.
Companies do not currently pay much attention to micro-influencers but it looks like things will change in 2022 as they are proving to be quite efficient in helping brands find a foothold.
Micro-influencers can be great for small or local brands as they typically have a limited reach and they're also more affordable to work with.
It's easy to find influencers with a niche audience that aligns well with your target. Plus, they also tend to have higher engagement.
We expect more brands to work with small influencers. They come with fewer demands and are easier to work with than bigger names.
#2 Performance Marketing Will Rule
Space is getting crowded and influencers aren't always able to deliver what they promise. Clients are getting smarter, they will no longer fall for fake marketing slogans or claims that do not translate into numbers.
In 2022, we may see more performance-based deals, i.e. based on the number of sales or clicks.
The concept of performance-based influencer marketing is new and while influencers don't seem to be in favor of such deals, they may have no option but to listen to what brands have to say.
#3 We'll See Specialized Influencers
Think about some top names like Kim Kardashian and Dwayne Johnson. You'll see them promote all kinds of products including travel packages, health drinks, and furniture.
Big influencers cater to a variety of niches, which can make it difficult for businesses to gauge expected results. However, we have already started to see influencers becoming more specialized.
Some are having multiple profiles, each catering to a specific niche.
Businesses are already looking to work with influencers who are experts in a specific niche.
Influencer marketing trends show that influencers who cater to multiple niches may either ditch some or use other techniques to lure clients.
#4 More Planning Than Ever
The importance of data can never be overstated. Influencers use numbers to attract clients and companies pay a lot of attention to analytics to decide which influencer to choose.
In 2022, merely connecting brands to influencers will not be enough. Brands will have to work with influencers or representatives to draw a complete plan to ensure they generate results.
Campaigns will have to be designed according to demographics. At Afluencer, we already provide clients with valuable data including the number of followers and reach, and are working on making our system more reliable and quick to ensure brands and influencers have all the information that they need.
We pay attention to influencer marketing trends and want to be ready for 2022.
#5 More Real Content
Today's customers are smart. They can differentiate between paid and real reviews.
Many influencers in the past have been criticized for posting cinematic reviews that look fake and fail to bring the desired numbers.
Companies are now interested in working with influencers who are not just amplifiers but communicators.
The new influencer marketing trend is to create authentic content that keeps users engaged without looking too filmy or sponsored. This can be a little tricky because most platforms like YouTube require content creators to include a message if they post a sponsored video.
#6 Employees and Buyers are Influencers
Nobody knows your business better than people who are a part of it or who believe in it.
Marketing is all about innovation. Brands have now started to use the collective voices of their clients and employees to improve brand visibility.
They encourage buyers and workers to use brand-specific hashtags to improve visibility and market products or services.
In the end, buyers end up being 'influencers' without the brand having to spend any money. This is effective because content shared by company employees typically receives 8x more engagement than content shared through the brand.
Some even offer discounts in return. This poses a threat to influencers who charge companies for their services.
Influencer marketing trends suggest that influencers will have to offer more to convince companies to buy their services.
#7 TikTok Will Rule
TikTok has been in the news for a variety of reasons.
Trump wants it dead but Microsoft and other brands are ready to ensure the fastest-growing social media platform stays afloat.
Big brands are already on TikTok. It allows users to be creative thanks to unique filters and presentation styles.
There's a lot that influencers can do with TikTok. Rumors suggest that brands are planning to include TikTok in their influencer marketing campaign. We should all get ready for a future where TikTok will rule the roost.
#8 Influencers Joining Hands
If you follow influencer news, you must have read gossip on influencer catfights and arguments, but things might soon change with more and more influencers joining hands to work on a single cause.
Bradley Martyn was in the news for working with Logan Paul, who is infamous for appearing on different YouTube channels.
Influencer marketing trends show that in 2022 we will see more influencer partnerships between peers. The concept of 'influencer house' is also on the rise with influencers living under one roof and working on content together.
#9 Expects Contracts and Long-term Relationships
Influencer marketing is no more a 'one-off' strategy. Influencer marketing trends 2022 show that in the future, businesses will hire influencers on an ongoing basis to increase their reach and brand loyalty.
We might see more detailed influencer contracts that protect both the brand and the influencer. Many companies these days work with influencers without proper contracts, which can be quite risky since scams are common.
It's important to choose a reliable platform like Afluencer. So we can perform risk assessments on potential influencers for your brand, so you don't have to worry. Sign up today to get started.
Stay updated with the latest trends and statistics. Check out our latest breakdown of the Trends & Stats for Influencer Marketing in 2023.