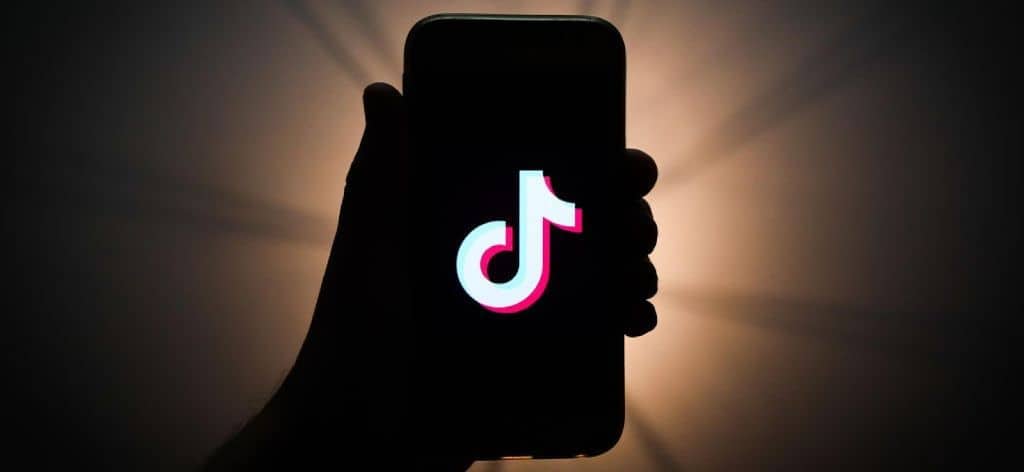 TikTok is quite a controversial name. Some love it, some find it useless, and some fail to understand what it's all about. If you're a brand looking for an influencer for your marketing campaign, then it's important that you understand how TikTok can benefit your business.
So in this article, we'll briefly explain a little about TikTok. What it is, why it's so popular, and also share some stats about the platform because we know you love numbers.
Then we'll talk about why brands are turning to TikTok influencers and how they are using them for their marketing efforts.
What is TikTok?
TikTok is a social media service owned by ByteDance, a Chinese company founded in 2012.
The app allows users to share videos and is popular for offering lip-sync videos based on talent and skits.
It was originally made for the Chinese market and an international version was released in 2017 for both Android and iOS.
TikTok Statistics
Here are some Tiktok stats for those of you crazy about the numbers. You'll see exactly why you should start your TikTok influencer marketing strategy, yesterday!
TikTok is the most downloaded app on iOS with over 33 million downloads.
TikTok has been downloaded over 1.5 billion times, making it the third most popular social media app behind Whatsapp and Facebook.
The app has more than 500 million active users around the world.
It is popular among youngsters with 41% of all TikTok users aged between 16 to 24 years.
Roughly 56% of TikTok users are male and 44% are female.
TikTok is available in 155 countries. Most popular in India with over 466 million users. The US comes third with close to 125 million users. And China ranks second with around 173 million users.
The average user spends around 52 minutes on the TikTok app every day.
Why Is TikTok So Popular?
Many people credit the demise of Vine in the first quarter of 2017 for the huge success of TikTok. Users turned to Musical.ly, which was quite successful.
The app was then bought by ByteDance in 2017 for $1 billion, merging Musical.ly with its own app to give birth to TikTok. The new TikTok app offered better features and had a wider reach, thus making it a widely popular social tool for users.
While it wasn't the first or only app to offer users a chance to post 'lip-sync' videos, it garnered steam since it offers much more, including live streams. Users can choose songs, effects, and sound bites from the app. Or they can even upload original content that other users are able to download.
Think of it as a blend of Vine and Musical.ly. Two apps that achieved a huge fanbase. Hence, it's no surprise that users gave attention to TikTok. The app soon developed into a complete social app. Giving users a chance to create profiles, leave likes and comment on videos.
Within no time, brands started to exploit this booming social media platform to cash in on its huge reach. Today TikTok ranks as one of the top priorities for businesses campaigning with influencer marketing.
Why Are So Many Brands Using TikTok?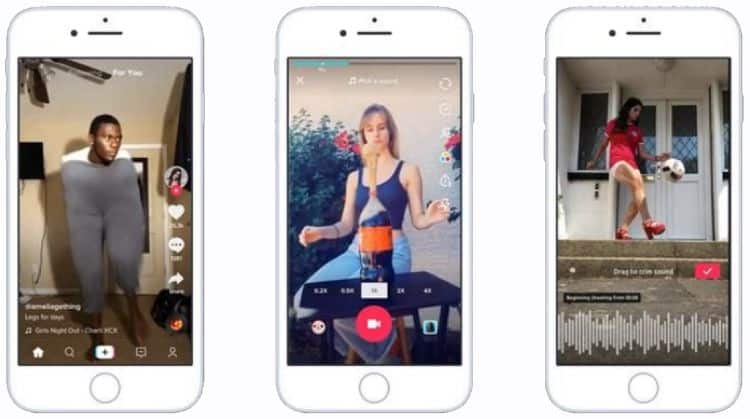 TikTok, as we mentioned earlier, is super popular among teens and youngsters – a group that appears to have distanced itself from Twitter and Facebook.
They have jumped to platforms like Snapchat and TikTok. Brands are very aware that these millennials are among their hottest buyers.
The statistics don't lie. The customers are gathered at Tiktok in their masses. And so TikTok is where you'll find brands lurking—looking for fresh influencer marketing recruits.
How Are Businesses Using TikTok for Influencer Marketing?
Technically speaking, Tiktok works like any other social media platform. You create a business profile and gain followers to who you can then pitch products to. Alternatively, you find TikTok influencers who already have an audience and get them to execute your marketing campaign. 
But first, you'll need to negotiate a price with the influencer and discuss the type of content you would like them to share.
Here are a few popular tricks businesses use when marketing on TikTok:
TikTok Challenge Videos
This is a popular way to promote TikTok. It includes posting a unique challenge video with a specific hashtag and asking others to do the same. Businesses even promise to award users who post the best videos.
Brands need to come up with challenges that are fun and exciting so that users are willing to take part in them. A very good example of a fun challenge was presented by the Mexican restaurant Chipotle. The eatery used the Guacamole song to create a challenge. It caught up and resulted in the best-performing TikTok challenge.
The restaurant also decided to advertise on TikTok instead of buying expensive airtime during the Superbowl to promote its free delivery service.
The best thing about this move on the brand is that they can save big time on marketing costs. Imagine the wide reach these promotions would have when these challenges go viral.
However, there is one setback to relying solely on TikTok challenges for an influencer marketing campaign. These challenges are typically short-lived and tend to fade away in a matter of days.
In-Feed Native Videos
Running videos through in-feed native videos can be a great way to generate traffic. These ads are posted on the brand's page and get filtered through the feed. Brands need to create original content and use ideas or hashtags that have the potential to catch attention.
Since TikTok is a social media where brands do not typically have profiles, most businesses have to find TikTok influencers who can help them achieve their goals. This is where influencer marketing on TikTok comes into play.
TikTok Influencer Marketing
As a business of this generation, it's vital that you know how to find TikTok influencers that match your needs. If you want people to find your TikTok videos through your unique hashtags, then you're going to need to get popular influencers involved.
TikTok influencers are known for their creativity. However, it can prove a challenge to find the right influencer to collaborate with. Since users on TikTok are always looking for originality, making them a tough crowd to impress.
Advertising
TikTok introduced its ad network in 2019. This includes a variety of ad formats such as:
Brand takeover
Hashtag challenge
Top-view video
2D lens filters
In-feed native video
Influencer package
Universal Pictures used paid ads to promote The House with a Clock in Its Wall back in 2018. During their social media marketing campaign, they came up with a hashtag challenge #FindYourMagic. It motivated TikTok users to create, film, and post their own tricks—while using Universal's hashtag. 
While it was a unique idea, the company still had to hire 10 influencers to get the challenge rolling. The campaign, however, turned out to be a huge success and the company received more than 1.3 million likes on videos. And on top of that, they managed to gain 11,000 new followers.
As it stands, ads work pretty well on TikTok, but they can prove to be rather expensive. This is why many businesses are leaning more towards partnerships with TikTok influencers for their marketing crusades.
How to Find TikTok Influencers?
So it all sounds great on paper, right? Now you're all hyped about exploring TikTok for your next influencer marketing campaign. But how do you go about finding influencers on TikTok who will not just collaborate with you but will also be a suitable match for your brand?
Well, at Afluencer, we will help you find the perfect TikTok influencers to promote your brand. We have access to influencers from all around the world in a variety of niches. You will surely find an influencer who can help you reach your target audience and boost brand awareness.
Sign up today and find your creative TikTok influencer among thousands of influencers. As you have learned, TikTok is without a doubt NOT just the future of influencer marketing. It is the NOW of influencer marketing. So if you have yet to board the bandwagon, then your business is seriously losing out.