Marketing can be tricky. One month, the trend is Facebook and Google Ads. The next month, the trend is… somewhere else.
So where can e-commerce merchants look to improve their overall marketing engagement and gain traction with customers?
The quickest way to reduce the learning curve is to ask the people who do marketing for a living.
That's why we created a roundtable full of smart people who lead marketing agencies. We asked them what they do, where they focus their marketing efforts, and what they see ahead for the future of eCommerce marketing.
Here's what they had to say.
The Roundtable: Meet our fearless agency leaders
To get the agency insights we needed, we decided to reach out to leaders in the space.
We ran a survey tapping into folks holding leadership positions in marketing agencies.
The goal: distill their insights and responses so you can identify high-level trends.
Below, you'll see some of our top questions. Here's what leading marketers had to say about how they handle marketing.
Q&A: Insights from top-performing marketing agencies
Question: How do you advertise your marketing agency?
In general, the answers here slanted toward inbound marketing. Four of our six respondents focused on generating leads from incoming visitors via word-of-mouth, SEO, or, in some cases, a mix of both inbound and outbound tactics.
"We utilize a combination of inbound tactics, along with speaking and thought leadership," said Schwanke. "One of our biggest channels is YouTube, followed by partnerships and speaking to B2B organizations/groups. We also leverage LinkedIn pretty heavily".
Schwanke is being modest, neglecting to plug her famous YouTube channel, HubSpot Hacks. The success of this channel has certainly made a major a big impact on Schwanke's position as a thought leader and YouTube influencer.
Marc Rona of Hawke Media echoed the thought leadership strategy. "Hawke Media advertises across multiple channels including presentations at Webinars and Conferences, via Strategic Partnerships and referrals. Our CEO, Erik Huberman, is also a thought leader in the digital marketing space and just released a best-selling book, The Hawke Method."
Diaz said his team takes a unique approach. They promote "through project-based marketplaces primarily such as Wix Marketplace," said Diaz.
For Kevin Quinn, word of mouth rules the day.
"We have some amazing connections in the industry that have helped us grow," said Quinn. "We're going to be launching ad traffic via the social media ecosystem that's available to us, which will include FB, IG, Google, and LinkedIn."

Adam Abdulraheem saw a three-step approach—starting with inbound marketing and then working his way up to outbound.
"The first step was getting organized," said Abdulraheem. "Since we're an agency, it made sense that we'd want to reach a lot of people, so we began by making sure that we had a website that was optimized for SEO and a social media presence that made sense for our brand."
Ben Precious of Pace Social Media agreed.
"[SEO] is the ultimate goal of our PR efforts," said Precious. "if we can lock down features, listings, and placements within or on articles and various reputable websites, this will, in turn, push our website up the ranks of a search engine, resulting in increased traffic and users."
On the outreach side, Christina Hooper recommends being helpful. "99% of our customers come from being a helpful human in networking groups and getting referrals from people in the group or current clients. Relationships are the biggest tool we have," said Hooper.
Question: How has your marketing strategy changed in recent years?
The trend here: slowing down and taking a breath.
For Quinn, that means becoming "pickier in which clients we take on. Initially, we wanted all the business—and quickly realized we only want to work with the right clients."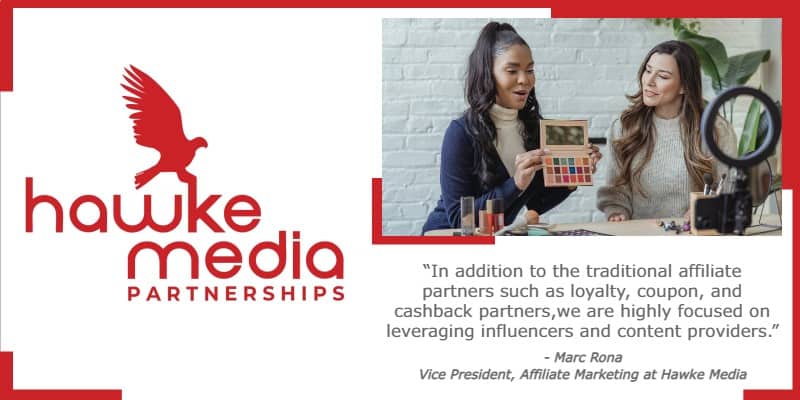 Ditto for Abdulraheem. "Now, when we sit down with a prospective client, we don't jump into an aggressive presentation about why they should use DMi Agency. Instead, we listen.
"We find out what their problem is and what kind of solution they need," continued Abdulraheem. "Only once we understand their needs do we present a solution—and sometimes it isn't even one of our services. Because if what you need can be solved by someone else, why would we pretend otherwise?"
"Our marketing strategy involves real people and real value for these people," said Precious. "PR and SEO are two fundamental marketing methods that won't be going anywhere anytime soon, PR has existed since we figured out how to write and SEO since the internet hit the on-switch."
But Precious added: "With this being said, we don't need to change something that works well. We simply adapt to the industry's climate and identify new and potential outlets we'd like to work with."
And what about the changes he's seen?
"The one major change I can comment on is the implementation of our blog page to our website," said Precious. "This allowed us to introduce backlinks from the PR we seek out, which supercharged our entire process as soon as we started this due to improving our SEO on many fronts."
Others have shifted focus to social media and influencers, noting their importance in building brand memorability. "In recent years, we have shifted to focus more on social media marketing and influencer marketing to build brand awareness," said Hooper.
Rona agreed.
"In addition to the traditional affiliate partners such as loyalty, coupon, and cashback partners," said Rona, "we are highly focused on leveraging influencers and content providers."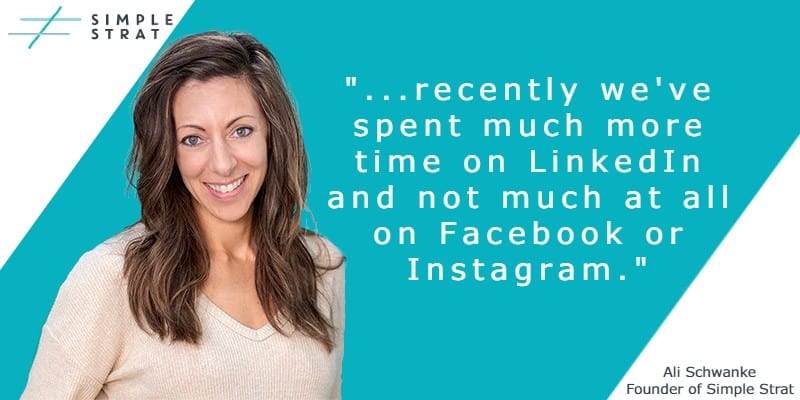 To Schwanke, the big change has been in building relationships. "We started our YouTube channel in 2019, and while that didn't provide much ROI initially (beyond a social proof point of our credibility) we did start to see some of the video content start to rank at the start of 2020 when we revisited our strategy and created conversion opportunities and a funnel to bring folks back to our website for a consultation."
Schwanke continued: "Other changes have been recently we've spent much more time on LinkedIn and not much at all on Facebook or Instagram, purely for the sheer effort needed to succeed on platforms and having a limited amount of time and resources as an agency of 10 people."
The pandemic saw fewer speaking engagement opportunities for Schwanke's team. They pivoted by building relationships with podcasters and other companies putting on virtual events.
Question: Are referrals a meaningful source of business?
The overwhelming response: Yes, with a capital Y.
"Absolutely," said Quinn. "The power of connecting is second to none. The more you help someone else, that energy flows back to you. We're working with some high-level clients right now, because of relationships we established and nurtured along the journey."
Chalk another "absolutely" up to Diaz. "Absolutely. We ask for reviews from every person that we complete work for and we prompt them to share their experience with others."
Diaz also mentions partnering with other agencies who aren't willing to take on smaller work, then paying small commissions for those leads.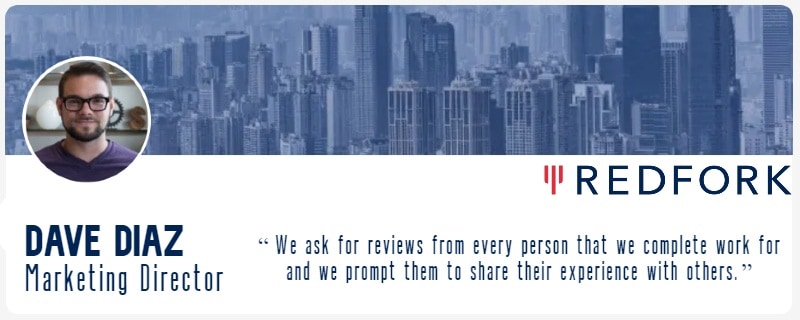 "45% of our clients have been through referrals," added Abdulraheem. "The rule of thumb here is to deliver the best service. We have clients who look for clients for us for free."
"We receive a tremendous amount of referrals from clients," said Rona. "As well as via our strong Partnerships referrals."
"We love referrals!" said Hooper. "Some of our best practices include investing time to build relationships with our customers, having good customer service, and listening to your customers' needs."
"It's the people that will make your business work," added Ben Precious. "They are your business lifeline. You should be tapping into your current client base to unlock untapped revenue."
Precious believes word of mouth is one of the most important and powerful marketing methods available. "[Word of mouth] can instantly turn a complete stranger to your business into a boiling hot lead ready to work with you, all because they place more trust in their associates over you.
"We tend to offer reduced rates for clients who send business and referrals our way," elaborated Precious. "I have many agreements in place whereby I open up our agency's toolbox and capabilities for business owners willing to help grow my business alongside theirs.
"Ultimately," Precious said, "I run a marketing agency. And this is our main objective."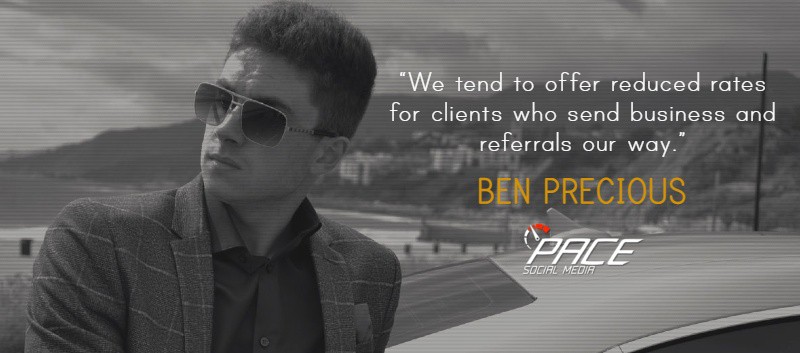 Ali Schwanke added her own caveat to the answer.
"Yes, [referrals] are," said Schwanke. "But we don't take all business that comes in the door.
"As a result," Schwanke added, "the more you can help educate your clients as to the type of work you can knock out of the park and who/what type of companies those are, the better they are at sending business your way."
Schwanke recommends rewarding and thanking people who refer business their way. "We do not have a formal referral process in place," said Schwanke, "but do make a practice of introducing our clients to contacts that would be helpful to them."
It's a practice Schwanke says is often "reciprocated."
Question: What future plans does your agency have on the advertising and marketing front?
This is where the roundtable provided a mix of answers. Agencies have a lot of choices at their disposal—and it seems that every agency made a separate one.
"We are doubling down our video production this year," said Schwanke, and "releasing more short educational content. It's likely that search engine marketing or paid search ads and social ads will be in our mix this year as well as in-person events where it makes sense."
The same is true for Diaz, who plans on "investing heavily in video and digital ads" to get the video content out to larger audiences.
For Kevin Quinn, the plan is to "jump in with both feet for ad traffic. We have a high ticket offer that will feed the agency with the right clients. We feel that targeted ads in the right niche will be crucial to our success."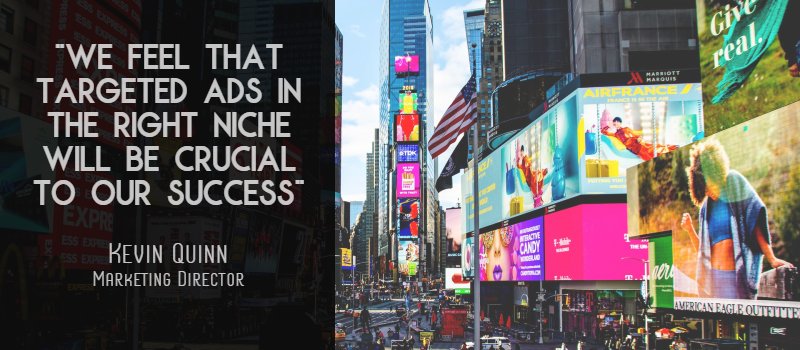 Meanwhile, Abdulraheem is always looking for the "next thing" in both advertising and marketing, which he currently believes to be metaverse marketing.
Marc Rona believes Hawke's best approach is growing "via acquisitions" and strategic partnerships, as well as expanding product offerings.
Christina Hooper echoed the growth sentiment, saying Sparkitive is "building [its] ambassador team, working with influencers, and gathering organic contact of our customers enjoying [its] products."
Ben Precious's plans are two-fold: scaling his personal Instagram account with relatable content and leveraging the network it helps generate.
Precious also sees opportunities all over video platforms, including YouTube and especially TikTok. "[These] are becoming hot topics for us regarding bringing in clients."
Precious's future plans include keeping the influencer at the forefront, which helps drive video engagement like no other variable.
Anything else we should know about marketing a marketing agency?
Finally, we left an open-ended question: what do these marketers recommend to improve the visibility of an agency?
"Marketing a marketing agency can be tricky," said Abdulraheem. "You have to sell your services to people who are already experts in the field, and that can be intimidating."
Abdulraheem recommends focusing on your niche: what separates your agencies from the rest. "Maybe you specialize in a particular industry or geographic location—or maybe you're excellent at event marketing. Whatever it is, start there!"
Hooper agreed with the differentiator route.
"Look at what works for you and do that for your clients instead of just doing what all the gurus in the industry… are doing," said Hooper.
She went on: "Don't be afraid to make mistakes and be honest with your clients about your skillset. You can hire internally or outsource for talent on specific projects or tasks, but it's your job to drive strategy and ensure execution."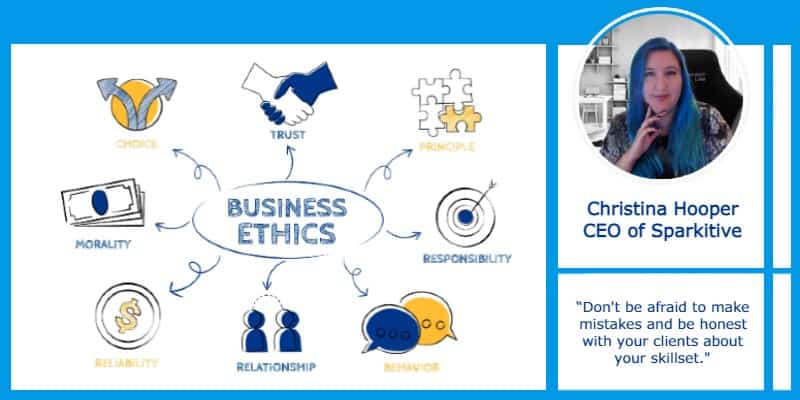 For Ben Precious, the key was in looking at other agencies as friends, and not competition. "It's very easy to fall into the trap of other marketing companies being your enemy and competition."
"While this may look like the case… instead of turning a blind eye to your competition, greet them with open arms, after all, it's the execution of ideas that matters not the concept itself so you have nothing to fear and everything to gain by working alongside your fellow man!"
We'll leave it with Diaz:
"The biggest, most successful thing we've done to date is work to provide as much feedback as possible to larger companies that have garnered a small business audience. This allows us to meet influential team members within the organization who then open up opportunities for us."
Next steps for your marketing goals
Want to engage one of the most-recommended tactics of our marketing panel and leverage the power of connections and influencers?
Install the Afluencer app for Shopify or register your brand directly with Afluencer.