Beach holidays. Poolside weekends. Sunkissed skin. Your favorite sunglasses. Plus your ultimate "I look and feel amazing" swimsuit.
What more could your summer need?
Well, a hot collab with these 8 splashing swimwear brands looking for fashion influencers like you:
So are you ready for fun Collabs in the sun? If you are, then the following swimwear brands are waiting for you!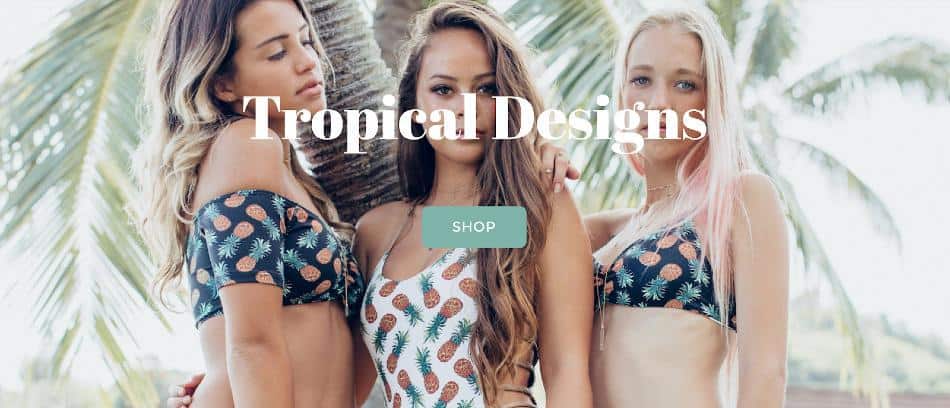 Palm trees, summer sunshine, beach sand, ocean waves, and beautiful swimsuits. For beachwear that will live up to these amazing vibes, check out Dylee & Lylee. A swimwear and clothing line designed with love and created to make you feel confident.
The high waist tropical leaf bikini set is a feel-great guarantee. For the carefree soul, the pretty cheeky Serena two-piece in Hawaiian print will be the perfect beach companion. And for the girls that want to ride those waves in style, the gorgeous long-sleeve Natalie back tie surf suit in a pretty floral nude print will be love at first sight.
Shop more swimwear, beach accessories, and activewear from Dylee & Lylee.
Influencer Program
Are you an Instagram influencer that would love to splash this beautiful swimwear collection onto your feed?
Dylee & Lylee are looking for influencers to collaborate with in exchange for a commission on sales.
---
ZARNEA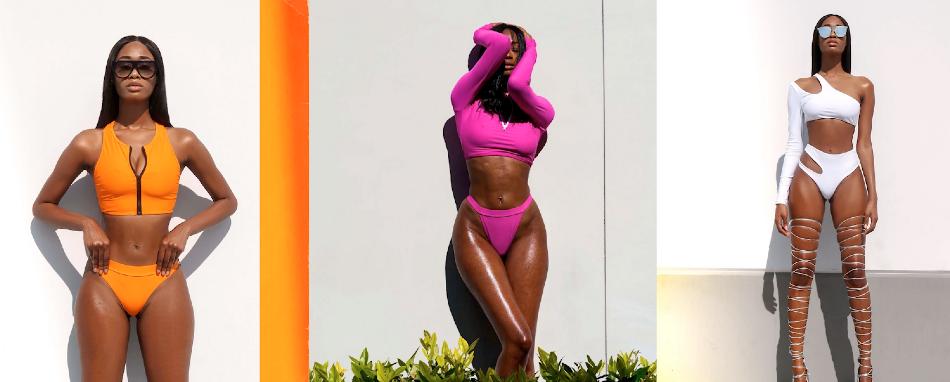 Every woman should boldly be herself. Unapologetically. Right?
Promoting self-confidence and embracing the inner beauty of every woman, fashion-forward swimwear brand ZARNEA is a must-have for every chic queen.
With ultra-modern designs, ZARNEA has swimwear collections including FIJI, Aruba, Maui, and Bora Bora. Did I mention these are in eye-popping neon green, orange, and pink colors?
Interestingly, these pieces were made to pair with your outfits too.
Influencer Program
If you have the outgoing and outspoken personality to match this ultimate chic swimwear brand, then you could be a wonderful influencer for them.
But as an influencer, you must purchase one of their products.
Influencers get their own custom promo code to share on their social media. You also get your own custom link. In addition to that, promoting ZARNEA will also earn you awesome discounts of up to 50%!
---
EQUALITY WEAR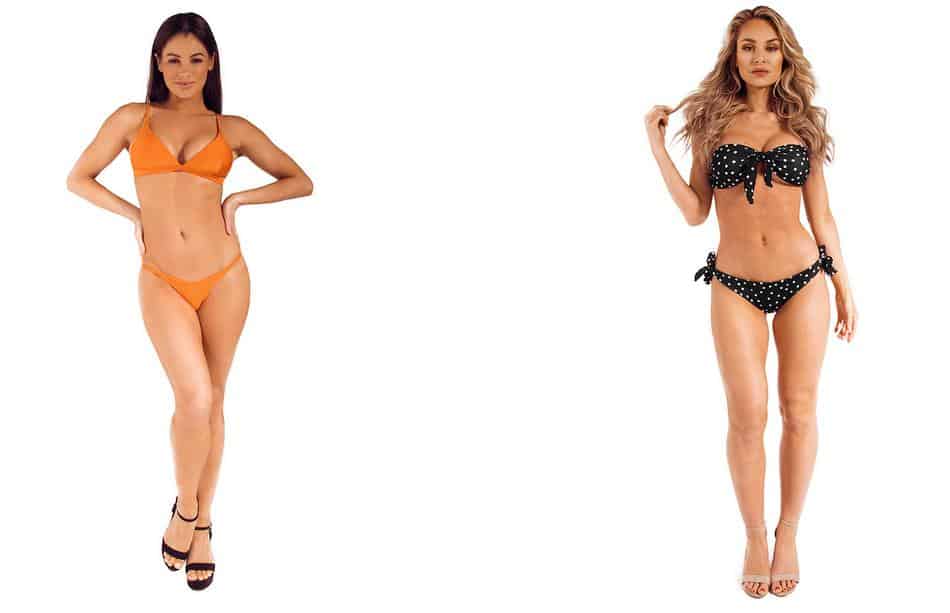 Made to compliment all shapes, EQUALITY WEAR is your brand for simplistic, classical, and cosmopolitan swimwear. From the lovable warm Baby Pink Rio swim set, and classic Black Aruba bikini set to the flattering Ivy Black one-piece.
They have more to impress you with – yoga wear and fitness wear for active enthusiasts.
Based in California, EQUALITY WEAR gives 10% to animal causes.
Influencer Program
Are you the perfect match to promote EQUALITY WEAR? Are you an influencer that supports their causes, too? If you are, then this collaboration opportunity awaits you.
Apply with your Instagram handle and your other profiles if applicable. Also, let them know why you'd like to work with them.
---
I SAW IT FIRST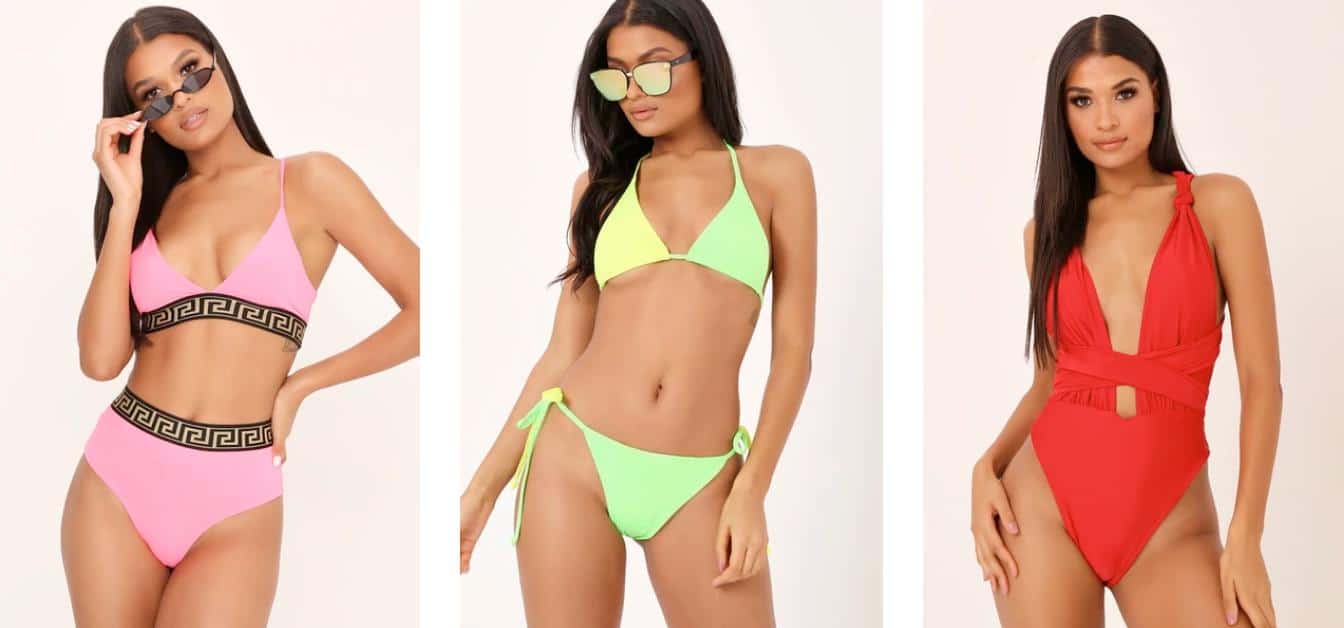 Sunshine. Sunglasses. Weekends at the poolside. Holidays at the beach. And your fav swimsuit for all the happy summer vibes to match your summer mood.
There's only one place you need to be scrolling, swiping for swimwear and that happens to be at I SAW IT FIRST.
What happens when you have over 200 swimwear styles to choose from? Well, with this brand you'll find the swimwear of your dreams.
From lime green and neon yellow bikini sets, gold Aztec detail bikinis to one-shoulder swimsuits and also baby pink PVC bikinis. YES. PVC bikinis.
Of course, there's more. You'll find a wide collection of other clothing and accessories, too.
Influencer Program
Whether you're a glam queen, a style diva, or the sweetheart girl next door – you'll find a style to promote at I SAW IT FIRST. Join the #ISAWIcons family with your fab content.
Apply with your social media profiles and make sure to let them know why you'd like to work with them.
---
Tulum Swimwear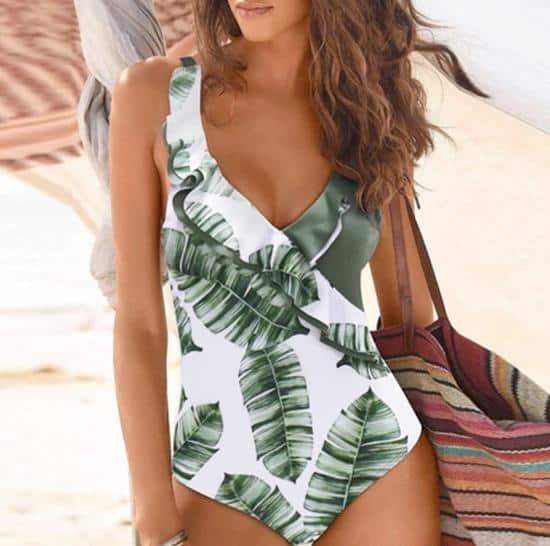 I'm ready. Take me to the beach already. How else am I supposed to feel after clicking around Tulum Swimwear? If you have a dedicated swimwear section in your wardrobe. And adding items like leopard prints, colorful suits, and one-piece tropical swimwear suits are enough to brighten up your day then you need to check out this brand. My fav has got to be the yellow and green tropical leaf bikini set. Can summer happiness get any more amazing?
Well, yes it can—if you become an influencer for Tulum Swimwear.
Influencer Program
Influencers get their own personal referral code and access free products. You'll also get 50% off premium products. Super exciting opportunities like collaborating with Tulum Swimwear to create your own piece. Epic, right?
So that's why you've got to apply for this!
---
Khongboon Swim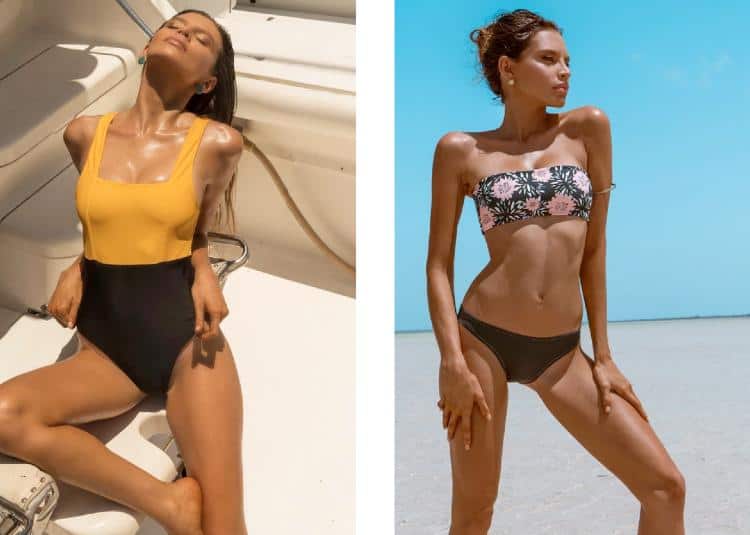 If Khongboon Swim doesn't inspire you to bask in the sun all day, I don't know what will. Warm mustard colors. Pretty pinks. Fresh blues and greens. And calm neutrals. Floral prints. Polka dots. High-waisted bikinis. And one-piece swimsuits that will give you the brightest summer smile ever. Sunshine lovin' doesn't get any better than Khongboon Swim.
And yes, of course, you'll certainly be delighted to shop their activewear too.
Influencer Program
Commissions. Gift cards. Reward points. What more could a swimwear influencer need?
A beautiful swimsuit. And your beautiful sunkissed self. Your next big collab awaits.
So go on and check them out!
---
Millie Mayfield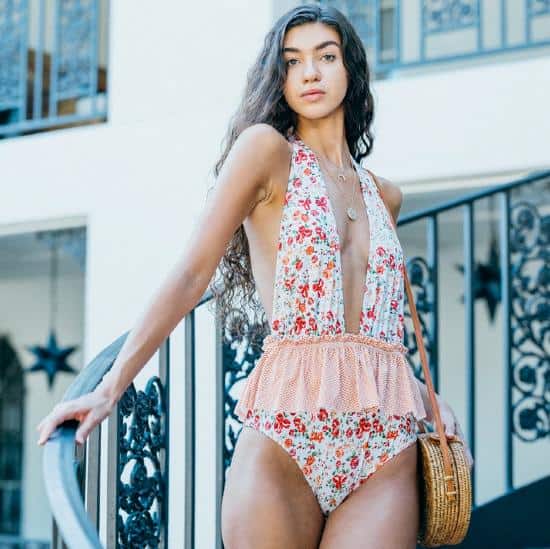 Now, what about a swimwear brand for the elegant girl that has a little different unique style? Well, there's Millie Mayfield. Beautiful vintage and retro swimsuits. Ruffled details. Girly pinks. Classical reds. Lovely blues. And enough floral designs to make you feel pretty. This collection of bikinis and one-piece swimsuits is unlike anything else you'll come across.
Influencer Program
Perfect for the influencer with a unique style that will delight in this collection. Millie Mayfield believes in empowering women. So if you're a woman of passion and spontaneity, then they are eager to collaborate with you.
Influencers earn 5% on all sales made through their custom links. You'll also get discounts of up to 20%. Also, get featured on their social media and possibly be invited to their next exclusive event.
---
Zahara Swim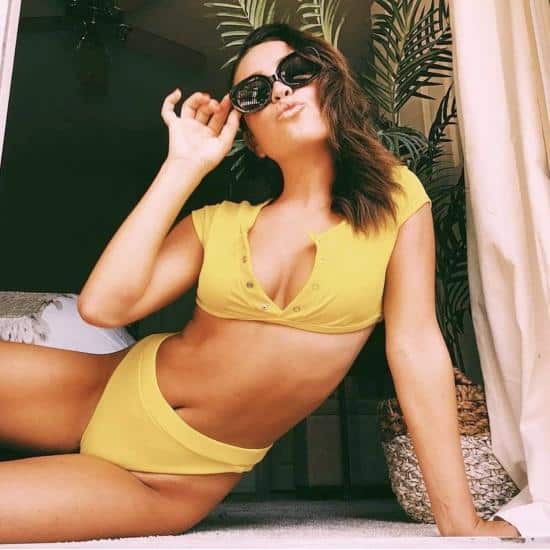 It doesn't matter. You could be in the middle of winter wherever you are right now, but when you check out Zahara Swim, you'll convince yourself that you need to buy some swimwear. And they have all you need. Bikinis. Beach towels. Beach bags. Sunglasses. Throwovers. And of course, what's your whole beach look without the ultimate summer hat? Their swimwear collection will give you heart-eyes. And pineapples, elephants, and flamingos on beautiful round beach towels are enough to make you add to your cart already.
Influencer Program
Swimwear enthusiasts, Zahara Swim is your brand for the ultimate swimwear and beach accessories collection that you'll want to share with your followers.
Influencers get discounts, early access to merch, and also monthly giveaways. Zahara Swim also has photoshoot opportunities for its influencers. There's a lot more they do for their influencer fam, so you've gotta apply already.