Alright, so we've had a busy 2022—with businesses getting back on track after the whole Covid experience. Now as we enter 2023, it's time to turn up the heat in the kitchen.
Let's make 2023 the most successful year yet!
We have seen the travel industry picking up pretty well around the world. Not only have hotels, airlines, and travel agencies been back to regular operating hours but other businesses like restaurants, bars, and entertainment venues have also fully opened their doors.
There are still some countries that are taking extra precautions and being a little tighter with restrictions as we still have the odd Covid bug in the air.
However, influencer marketing has grown bigger than ever. Many fresh influencer faces have joined the scene—turning to social media channels like TikTok and Instagram during the quarantine months.
Travel companies are out, stronger than ever, searching for their perfect influencers to market their products, services, and brands.
So our goal with this guide is to help you become the most kickass travel influencer of 2023. Are you up for it?
Who are we?
We are Afluencer. We bring all categories of brands and influencers together through our very own influencer marketing platform.
Oh, and if you haven't heard yet – we have recently launched our super awesome Afluencer app. We invite both brands and influencers to sign up with us so you can start promoting yourself, your brand, products, and services. And you can also use our nifty app to search for influencers or brands, and create or join collabs. There's just so much going on in our app and we are continually adding more goodies to it!
So don't miss out!
The Afluencer app is exactly what you need for influencer marketing success in 2023!
Now back to the headliner of the show.
2023 Ultimate Travel Influencer Guide
Here's what you will find in our 2023 Ultimate Travel Influencer Guide:
Click on any of the sections mentioned above to easily navigate through the guide.
Whether you're a seasoned influencer or still in your infancy stage, this in-depth guide to becoming a travel influencer will definitely UP your game.
By the time you're done reading our influencer guide, you should have a better understanding of:
How to become a successful travel influencer.
How much you could potentially make if you follow your travel influencer dream?
The different categories of travel influencers and which one suits you best.
The way other successful travel influencers carry out their marketing campaigns.
The types of brands dominating the travel industry that you can collaborate with.
We have quite a few things to cover in this exclusive travel influencer handbook we've created for you. So let's dig straight into it.
How to be a Travel Influencer in 2023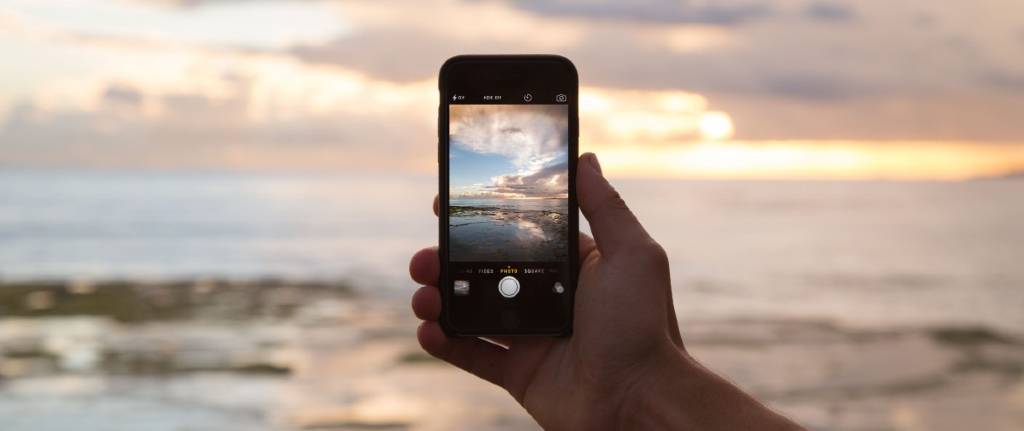 The first thing you need to understand in this guide is what it means to be a travel influencer. Know about the meaning of travel influencers and what they do.
Not everyone who travels is an influencer. Travel influencers are people who have the power to influence travel-related decisions. You can create a niche by building your online presence and convincing others that you have the skills and abilities to judge hotels, airlines, etc.
This can be done by creating social media profiles on platforms like YouTube, Instagram, Facebook, etc. Other than this, you can also build your own website or blog.
This is important if you want to be a travel influencer because a lot of companies require that you have a website or social media handle or both in order to become a travel influencer. Hence, put effort into building a presence.
What Kind of Posts Can I Share?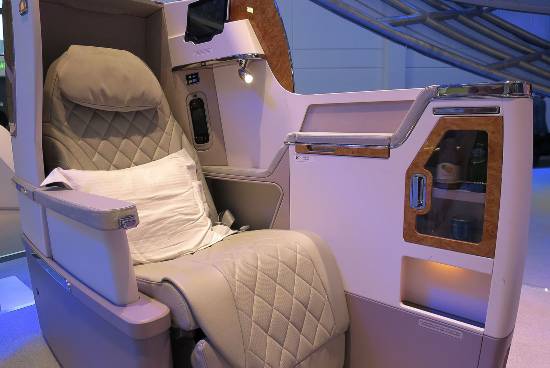 As an influencer, you can share everything from reviews to general vlogs to overviews to typical travel guides.
The main idea is to get people excited enough to buy what you're selling. For example, if you book a business class ticket, you can create a video showing all the amenities available onboard.
Those who want to travel on the same airlines can use your link to book a ticket. Similarly, if you visit a resort, you can share your holiday photos to influence people to stay at the same resort.
The images and videos need to be of high quality with clever captions to motivate users. There's no point in posting poor-quality pictures as they will not ignite excitement among users.
Travel Influencers Wanted: Making Money As An Influencer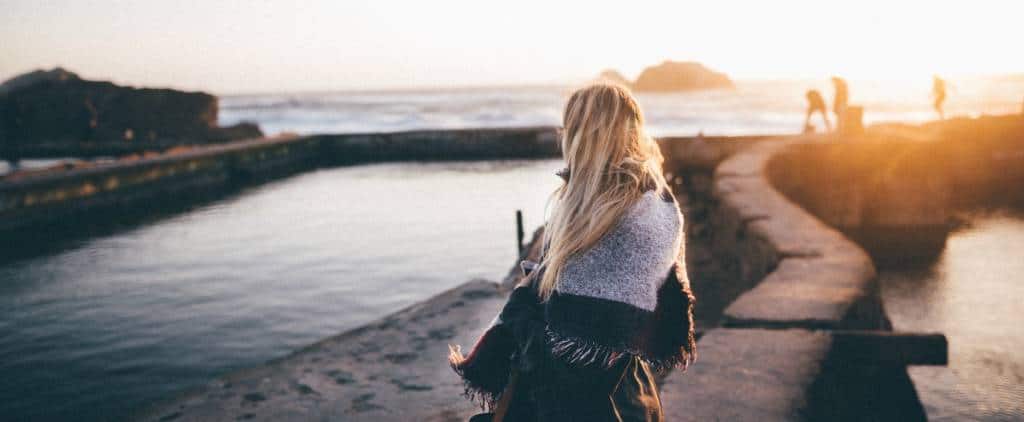 You will need to find companies that work with travel influencers. To get you started, we have included 5 top travel brands that work with influencers later in the guide.
We have covered some of the most reliable and high-paying travel brands out there.
However, make sure to pick the one most suited to your personal brand and share links that your visitors are likely to pursue.
For example, if your audience consists of single women, then share links to resorts that are made for single women and write about activities your target audience is supposed to enjoy.
This will ensure you receive a decent amount of clicks from travel enthusiasts and ultimately, commission for your influencer efforts.
Travel Influencers Salary: How Much Do They Earn?
Travel influencers' salary is a major topic since they are said to earn millions. While the figure might be exaggerated, there's no denying that most successful travel influencers make a lot of money.
However, it is not exactly correct to use the term travel influencers' salary because they usually do not earn a fixed monthly income. Their earnings largely vary depending on the number of successful hits.
All in all, the more paying visitors you have, the more money you'll earn.
A quick guide on how Travel Influencers go about making money:
Referring Others: Airbnb and other such programs offer referral programs where you can earn rewards. These rewards cannot be converted into cash and can only be redeemed on selected platforms.
Selling Products and Services: There are many travel brands that work with influencers and offer generous commissions. You can earn by referring users to airline booking sites, hotel booking sites, and specific hotel sites. Other than hotel and airline booking sites, you can even work with travel insurance providers, travel loan providers, and other such companies.
Some hotels and resorts even offer free stays to influencers. However, they usually only work with influencers with a lot of followers.
Nine Types of Travel Influencers
We often talk about the best programs or the best influencers to follow, but we rarely talk about the different types of travel influencers. If you want to break the barrier and become a travel influencer, then you must know about the types you can be.
So in this section of our guide, we're sharing with you the 9 types of travel influencers to help you with picking the one that suits you best.
Here are the types of travel influencers you can be in no favorable order:
#1 The Solo Traveler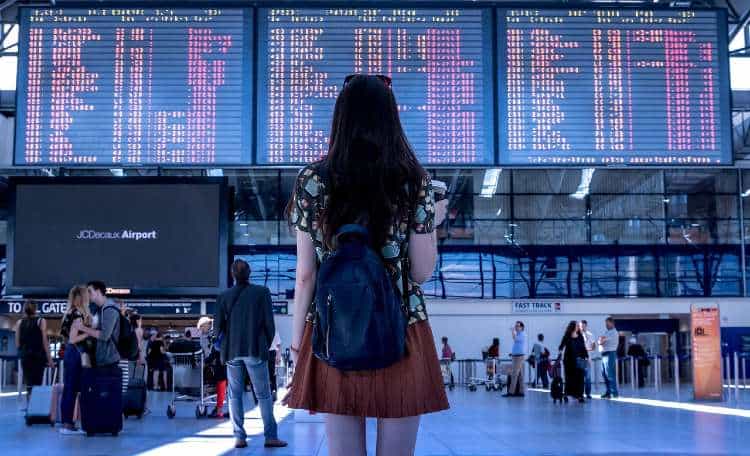 Solo travelers travel on their own. They usually post pictures and vlogs from the places they visit. Solo travel influencers typically work with all kinds of brands while pushing the idea to take solo trips.
They generally also promote backpacking and include tips on things you can do as a solo traveler. There has been an increase of about 80 percent in the number of solo travelers in the last few years which is why solo traveler influencers are now also in demand.
#2 Traveling Couples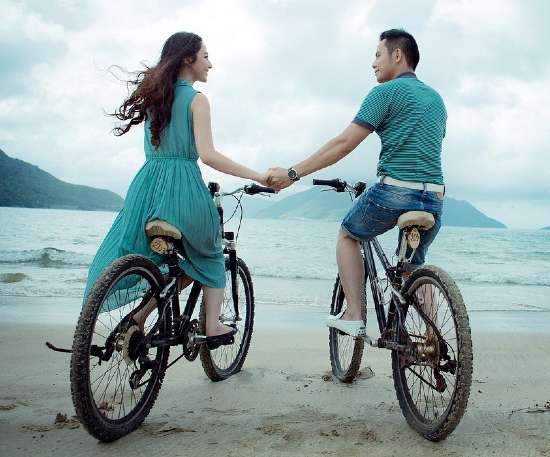 Couple travel influencers are generally followed by people looking for a nice honeymoon package. They typically review places and amenities based on how suitable they are for a couple.
Couple travelers usually work with travel agencies that offer special tours for couples. They present cities and countries in a romantic light. Thanks to intimate guides by travel influencer couples, more couples are moving out of traditional cities like Paris and New York to new cities like Bali and Istanbul.
#3 Travel as a Family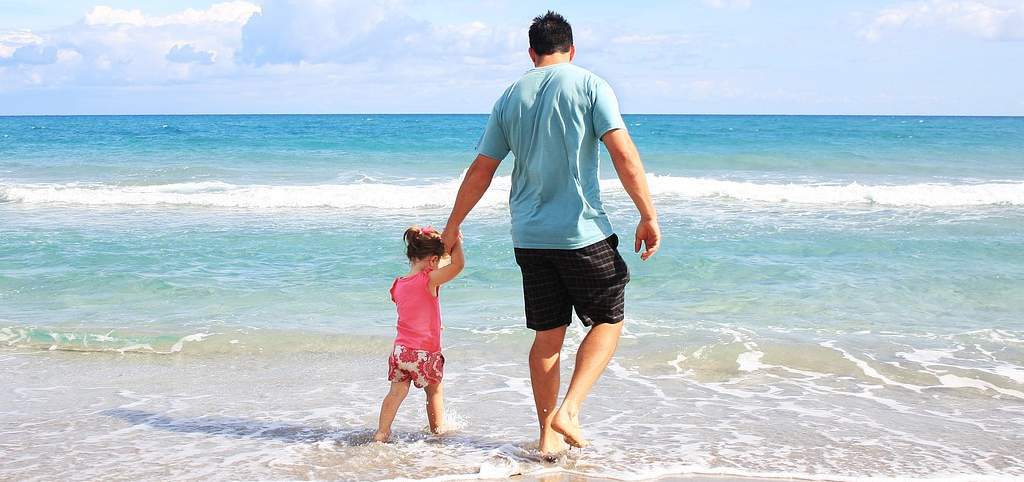 Here are influencers who travel with their entire families, including children. These influencers generally target families looking for the next family vacation.
Families often have a difficult time finding a suitable destination since they have to take care of several factors. Family travel influencers help them answer this question by highlighting family-friendly vacations.
#4 LGBT Travel Influencers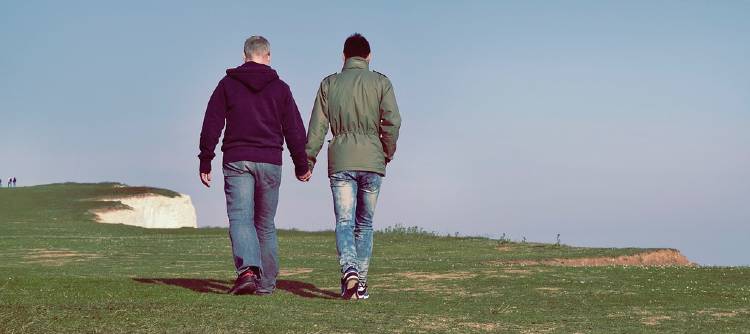 LGBTQ travel influencers mainly cover LGBTQ-friendly destinations and resorts so that those belonging to the community can easily plan their next destination.
Their review guides typically include tips on how to carry yourself, how to approach others in the community, and how to find the right accommodation.
This is a concern for many since not all hotels and resorts welcome LGBTQ guests. LGBTQ travel influencers are working to remove the stigma and help everyone have a good time.
#5 Foodies Go Traveling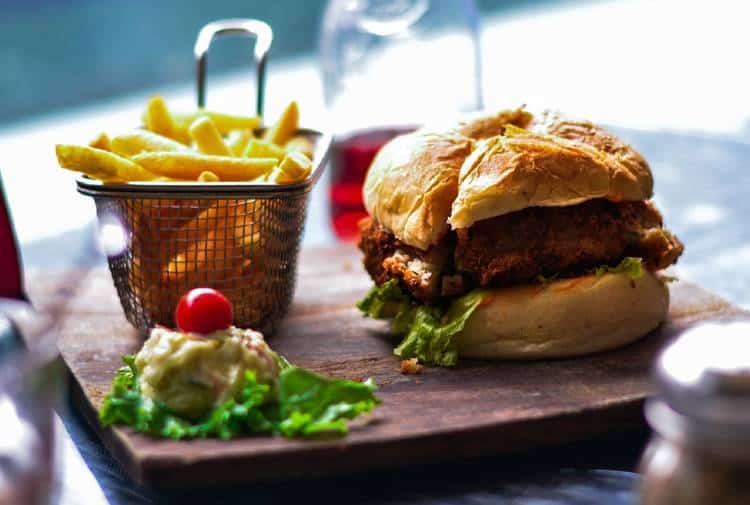 These influencers bring food and travel into one to offer people tips on the best destinations to enjoy delicious food.
They generally partner with restaurants and promote different travel plans. They share pictures of great food with attractive backgrounds. Some people credit food travel influencers for making Salt Bae and Turkish ice cream (Dondurma) popular around the world.
#6 Travelers on a Budget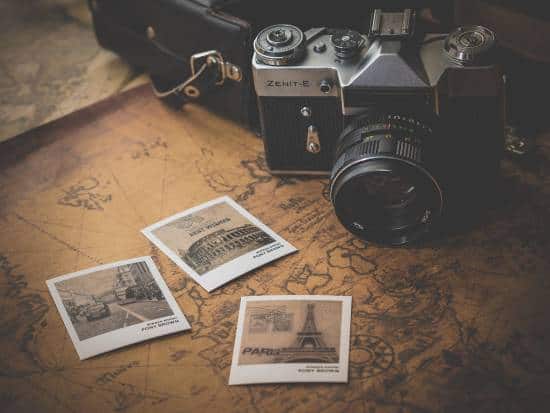 Budget travel influencers typically share tips on the cheapest destinations to visit. Some may also cover tips on how to save money when traveling abroad. They work with all kinds of companies including sites like booking.com and hotel chains.
Most travelers have limited budgets and they're always looking for good destinations that offer a variety of things to do. Budget travel influencers generally target such people and use hashtags like #budgettravel #cheapdestinations to reach more people.
#7 Medical Travel Influencers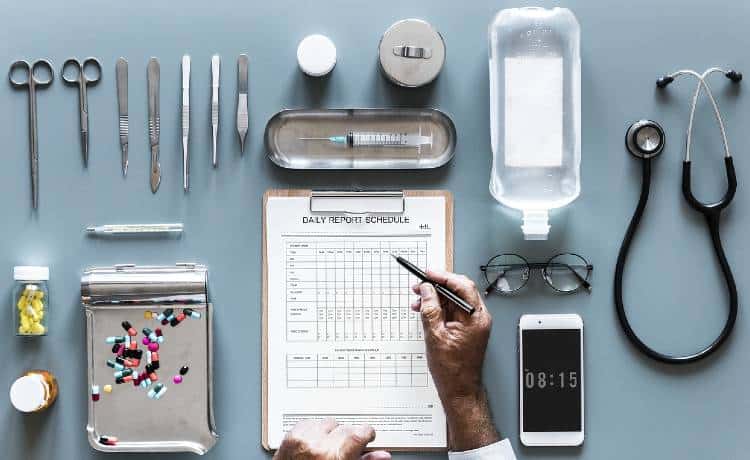 Medical tourism is a fast-growing industry. People who cannot afford medical treatment in their country due to a lack of facilities or high costs often travel abroad to get the treatment done at a cheaper rate.
Until a few years ago, medical travel influencers were not very big but now with the medical tourism industry expected to hit the $179.6 billion mark by 2026, the number is starting to grow.
They work with hospitals, travel agencies, and specialty service providers. Medical tourism is popular in countries like Turkey and India and most travelers come from first-world countries like England and America.
#8 Religious Travel Influencers

As odd as it may sound, religious travel influencers are quite in demand by people belonging to a variety of religions including Christianity, Hinduism, Buddhism, and Islam.
They usually work with governments popular with religious destinations to help bring more tourists. So these types of influencers would generally focus their content around religious landmarks and local customs.
#9 Luxury Travel
Luxury travel influencers typically work with five-star hotels and resorts and airline companies. They are generally the first to review a new facility and travel business class or first class.
There isn't a very high number of these guys since very few people can afford to spend $3,000 on flight tickets and $1,000 on hotel stays. But there are still some people who are on the lookout for luxury and they will surely be interested in following you.
If you are interested in becoming an influencer then you must first decide where you want to go.
For example, if you can afford to travel first class and book expensive hotels, then you can become an influencer who creates luxury travel guides. The competition in this niche isn't very high due to low demand. You may not have a lot of regular sales but each sale can pay you a good commission due to the high prices.
Similarly, if you love to travel with your family, then you can certainly turn it into a successful business. This is by far one of the most popular since about 100 million Americans intend to take a family vacation in 2019.
Competition is stiff but the scope is there. If you play it right then you will be able to make it big in no time.
10 Inspiring Travel Influencers to Follow
Influencers help people understand the basics of traveling. In fact, some people credit influencers for the increase in international travel, which reached 1.4 billion people in 2018.
So, who are these influencers and what do they do?
We've compiled a list of the most inspiring travel influencers to look out for in 2023 to go along with this guide. So get to know them a little and don't forget to follow them on social media.
1) Murad and Nataly Osmann (@followmeto)

With 494K followers, this Russian couple is known for their #FollowMeTo series. The images in the series consist of Nataly pulling Murad's hand through different landscapes.
The couple has a strong reputation in the travel influencer industry. Murad Osmann, a photographer by profession, found his way into the influencer world in 2011 when one of his photos went viral on social media.
Both, Nataly and Murad, have their individual accounts (with a huge fan following) as well.
2) Jessica Stein (@tuulavintage)

Apart from running a successful clothing line and an amazing travel blog, Jessica Stein gives us mommy goals as well.
She was named one of the most influential style bloggers in 2013 by Fashionista thanks to her raw and authentic content. Her work centers around her cute daughter who was diagnosed with Mosaic Trisomy 3 (rare chromosome disorder).
The fact that she uses her blog as a platform to spread awareness for chromosome disorders and to inspire mothers from around the world makes it even more unique and intriguing. She is one of the few social media influencers who appear to be working in different niches.
3) The Bucket List Family (@thebucketlistfamily)

This family of five is a star in the travel influencer world. With a total of 1.6 million followers on Instagram and 300,000 subscribers on YouTube, these five people give us major family goals.
Thanks to their personal yet highly aesthetic content, their fan base is ever-increasing. What started as a six-month-long family adventure turned into a lifestyle for them. This led to them selling everything they owned for the sake of traveling.
4) Louis Cole (@louiscole)

Known for his appetite for risk, this intrepid wayfarer is always in search of things and activities that most of us are too scared to even watch.
He got his break when he posted a video of himself eating species like goldfish and scorpions. His unmatched willingness to try new things and constant positivity give his blog a unique aura. It is safe to say that Louis Cole is not like all the other travel influencers.
Cole, through his work, is trying to inspire social change. Earlier this year, he ended his typical vlog series to focus on his organization 'The Social Club' which supports struggling influencers along with working on social projects.
5) Jennifer Tuffen (@izkiz)

Jennifer is a passionate photographer and a curious traveler. Born in England, and raised in Amsterdam, our influencer started her career as a photographer and soon found her true calling.
Her interest in traveling was piqued as she attended international schools and developed friendships with people from around the world. Apart from being a full-time blogger and photographer, she is also the developer of a photo-editing application.
6) Melissa Hie (@girlatworld)

Melissa Hie's spontaneity is what sets her apart from other travel influencers around the world.
Back in 2014, she decided to move to Singapore without any planning and any foes to rely on. This sparked the traveler inside her and she started her blog which soon caught the attention of other travelers.
Her Instagram page is a perfect blend of a food blog and a travel blog, making it stand out among the lot.
7) Keira Rumble (@krumble)

On top of being one of the most amazing travel influencers, Keira is a nutritionist who promotes holistic wellbeing.
Apart from inspiring people to travel the world, she also works on helping her followers develop a knack for living a healthy lifestyle. Her blog is the perfect blend of both things which makes us realize that both lifestyles can go hand in hand.
She shares recipes for healthy food alternatives on her blog and also owns a natural snack line (Krumbled Foods).
8) Tara Whiteman (@taramilktea)

Tara is a Sydney-based travel influencer and has one of the most aesthetic Instagram accounts ever. She has a thing for colors and tries to visit the brightest and most alluring places around the world.
Tara Whiteman is an inspiration to many, the way she balances her work life and her digital space is commendable. Her work involves working with a number of clients from around the world.
9) Jack Morris (@jackmorris)

Jack Morris is another photographer who loves to travel. Known for his remarkable photography skills, Jack captures natural wonders and different cultures showing their unique aspects.
Based on his vast traveling experience, we can safely say he has traveled to every corner of the Earth.
His girlfriend, Lauren, is also a famous travel blogger and together the couple plans to travel around the world exploring everything new and old. They have scored a number of partnerships with brands like Airbnb and Royal Caribbean.
10) Chris Burkard (@chrisburkard)

Last but not least is this self-taught photographer. He has been sharing his travel experiences with the world for a while now. One of the reasons for his increasing fan base is his work as a photographer. Chris has worked with many brands and celebrities including Justin Bieber.
His Instagram is loaded with adventures from far of places which reveals that he has a liking for cold, snowy, and hilly areas.
He has also authored several books including "The Boy Who Spoke to the Earth", making him a master of many trades.
You will notice that almost all these travel influencers work in specific niches and bring an amalgamation of two talents. Some are photographers who like to travel, some are parents who travel to educate people, and some are entrepreneurs who make money to travel.
We already talked about the nine types of travel influencers earlier. So you should now have a better idea of what may work for you. Hey, you can even start making money by being an Airbnb influencer! (Psst… you can also read more about Airbnb if you follow through the guide to the section on travel brands that work with influencers).
Well, these ten individuals have definitely proven that you can be a travel influencer while continuing to do what you do.
5 Travel Brands That Work With Influencers
The average person spends about $1,200 per year on vacation. This presents influencers with a huge opportunity as most people search for online guides before they choose a travel destination. In fact, about 89% of people trust online reviews.
This is why companies are willing to work with travel influencer networks to generate buzz about their products and services. In the past, we have also seen governments join hands with influencers to generate curiosity.
The Dubai government, for example, was in the news for hiring celebrities to bring more tourists to the city.
So, which programs are best for travel influencers?
There are tons of travel brands looking to collaborate with influencers. But we're not going to just stuff this travel handbook with a tiresome list. Instead, we've gone with 5 of the best travel brands you can collaborate with in the year 2023.
So let's take a look at what we've arranged for you in this last section of our Ultimate Travel Influencer Guide.
1) Booking.com

Booking.com is one of the biggest travel brands that work with influencers. It works with all kinds of travel influencers, whether they have a website or not. Yes, you can join the platform even if you only have a social media page and no website.
It works with travel agencies and apps as well. The signup process is easy and they approve most requests. You only need to have a travel-related business.
The minimum payout is just $100 payable via PayPal. The program is available internationally and pays up to 40 percent commission, based on the number of bookings per month.
We also loved how easy it is to integrate on a WP blog thanks to the presence of an official plugin from Booking.com. However, you may have to wait for up to 60 days to receive a commission.
Check out a more in-depth Afluencer review of the Booking.com influencer program.
2) Agoda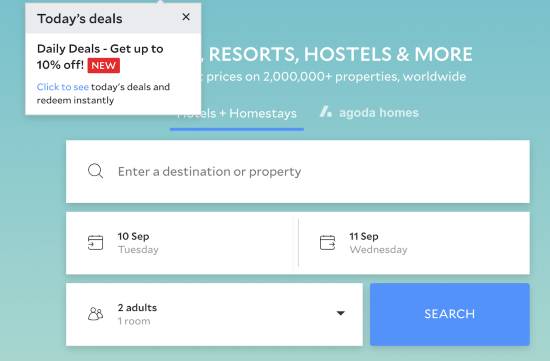 Agoda is one of the most popular and trusted travel brands that work with influencers. It pays a high commission – up to 60 percent. It welcomes influencers from all around the world but you must have a website or blog. However, it does not necessarily have to be a travel site.
The minimum payout is only $200, however, it pays via direct bank transfer which may not be suitable for all users. Also, the sign-up process may take up to 72 days as they manually scan applications.
Its promotional tools are easy to integrate and offer some cool features including data feeds, search boxes, and text links. Moreover, you can increase revenue by using hotel power ads.
3) Skyscanner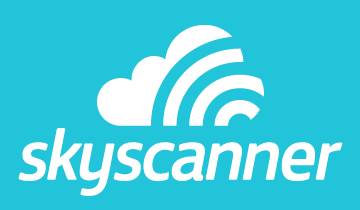 Skyscanner is known to compare available deals and present you with the most affordable option. You can use the desktop version or try your hands on the mobile app that's quite easy to use. In addition to airline tickets, the website also lets you book cars and hotels.
It's a great tool for influencers, including users who are not tech-savvy. You can use one of the many available travel widgets to integrate it. Moreover, you can even use Skyscanner API to create your own search feature so that users can perform searches on your own platform.
It offers a number of partnership tools through partners like Commission Junction and Awin. There's a 50% commission model which makes it a good option if you want to earn some serious cash.
4) Trip Advisor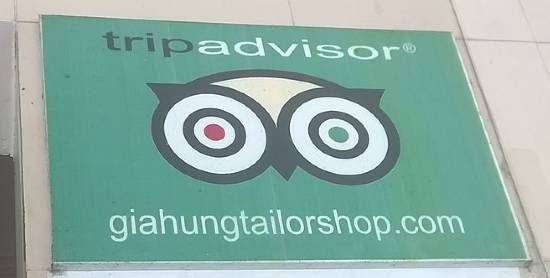 Trip Advisor goes beyond booking hotels as it offers more including travel packages. It allows you to source content from the official site and links your visitors back to it by using your tracking link.
The platform follows a monthly payout system with a tiered commission structure. While it offers special tourist packages, hotel bookings pay the most – up to 50 percent commission.
In addition to this, it also offers incentive programs to selected users. Thanks to a huge number of properties on the platform, you will never run out of options.
The affiliate program is available via Commission Junction.
5) Airbnb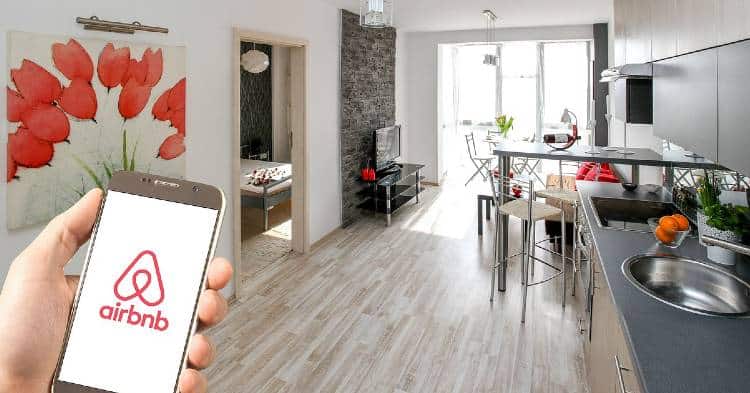 Airbnb is different from other platforms discussed above as it offers a referral program which is unlike affiliate programs.
The difference is that the amount you earn is known as 'points' and can only be used on the same platform and cannot be encashed. Hence, it's suitable for individuals who travel a lot.
You can earn up to $72 per referral with a cap of $5,000 per account.
You will get a referral link that you can share to earn credit. The good thing about Airbnb is that it enjoys a good reputation and is known to be reliable. Plus, users are motivated to click on referrals because Airbnb also offers credits to them.
Here's an Afluencer special on how to become an Airbnb influencer.
So if you have any kind of travel guide website, then you had best join these influencer platforms today to start earning good money. Travel is by far one of the highest-paying niches out there. And there are certainly plenty of travel brands that are looking to work with influencers.
Concluding The Ultimate Travel Influencer Guide of 2023
Now that you know how to be a travel influencer, we hope you will find it easier to make a mark in the industry. We suggest that you concentrate on one specific niche and build an audience so you can get good results.
Remember that it will be a while before you'll begin to make a decent amount of money. Or any money at all until you get your foundation firmly laid out. In fact, most big brands will not work with influencers with fewer than a thousand followers. So start by building your brand image and then find the right platform to work with.
If you're struggling to get started as a travel influencer even after reading our 2023 ultimate guide, then you can always reach out to us. We make it our business to bring brands and influencers together. So let us guide you through your beginning days as a travel influencer. We will help you reach out to brands, or better yet—brands may very well reach out to you!
So what are you waiting for? SIGN UP with Afluencer today and begin your journey to becoming the best travel influencer out there! And for those of you wanting to know how to become an influencer in other fields—we can help you out with that too.