Food is one of the most talked-about topics on social media. Hence it doesn't come as a surprise that more and more brands are looking for food bloggers to market their food products and services.
At Afluencer, we house some of the best food bloggers, influencers, and content creators to help you reach a wider audience. While they're full of campaign ideas, it might be a good idea to know exactly what you want.
We'll discuss some useful ideas to help you have a successful marketing campaign (with the help of your food blogger friends).
Ask Bloggers to Prepare Meals that Highlight Your Product
There are two ways of doing it:
Ask bloggers to create recipes that use your product as the main ingredient. For example, GoodFoods joined hands with a number of niche bloggers to highlight its dips, dressings, and drinks.

By the end of the campaign, there were over 2,000 pieces of original content relating to GoodFoods products. They generated a total of 70,450 engagements with an impressive conversion rate – going as high as 44.5 percent.
Prepare anything and promote your product in a subtle manner, like Gigi Hadid promoted Shan spices in a post.

The star made a video without mentioning the product despite it lying in the corner. The post went viral and helped the company nearly double its revenue in the UK. We, however, are not sure if it was a paid campaign or not but it does show that subtle promotions work well.
Try to look for individuals who understand your product well. For example, if you offer steak then work with a food blogger who promotes meat-based dishes.
---
INTERESTING RELATED READ:
→ Top Food Bloggers Guide: Drool-Worthy Content Creators
→ Top Food & Beverage Brands Looking for Influencers
---
Partying While Marketing: Invite Bloggers to Hold Food Parties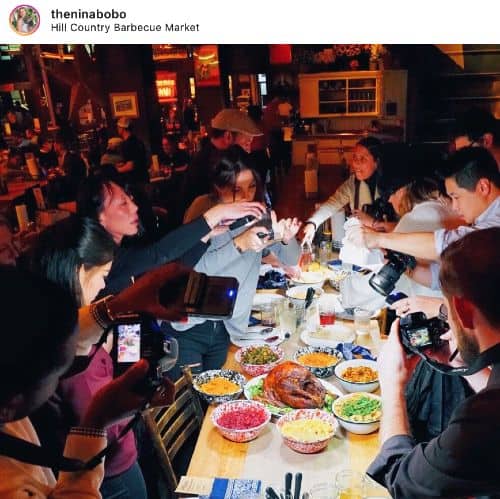 People want to live like influencers. Most look up to them and want to party where they party. Hence inviting food blogging influencers to hold events at your place can be a great way to get people to notice your eatery.
This can be a great option for bars, clubs, and restaurants that want to attract the youth.
After all, it is common for people to search for restaurants where celebs eat. Places like Nic & Norman's and Saints & Sinners have been able to find such immense success. Mainly due to the fact that they're appreciated by some big names.
Have these popular influencers eat at your place and post their photos on your page to let more people know you're popular among the 'it' crowd.
You can achieve similar results by having bloggers host birthday parties or other such events at your place.
Provide a great experience that makes them post pictures and videos from the event while tagging your place so that users have no trouble finding you.
Host Your Own Food Event and Invite Influencers
Not interested in paying influencers to hold an event? Then consider holding one of your own and inviting people with an influence.
It can be anything from your birthday party to the launch of a new branch. It can be a great way to improve social connections and also to increase your reach.
The idea is to let people know you exist by using the clout of food bloggers. And you don't just have to bring food bloggers to your party, you can even invite lifestyle influencers or anyone with a decent following.
Make sure to put your best foot forward and deliver a VIP experience to your guests. The more pampered they feel, the more they'll share.
Make Marketing Fun and Introduce Food Games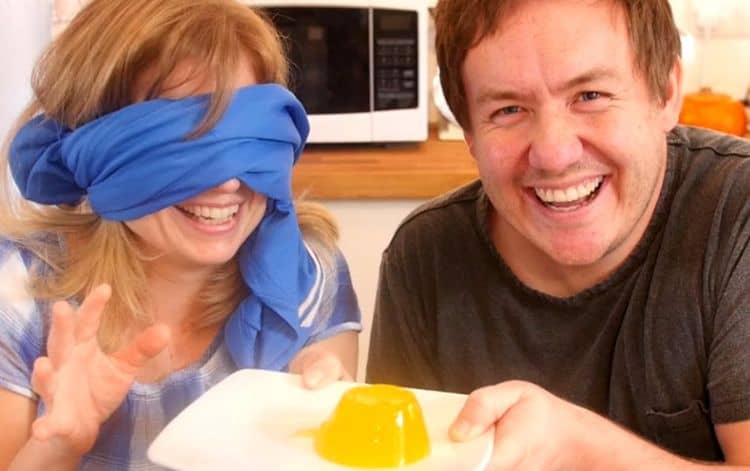 This might sound a little crazy but hiring food bloggers to take part in food games can be an exciting and rewarding way to market your restaurant.
A simple game of 'Which Is The Best Burger?' can help you sell more burgers. Have someone famous sit at a table with a choice of four burgers and invite the person to try each and pick the right one only to reveal it belongs to you.
The right editing can make these videos very interesting. Some other ideas include 'What Am I Eating' where you blindfold a person and have them try different things – anything on your menu – to guess the name or main ingredient.
Such videos usually generate a lot of shares and get people talking.
Create A Delicious Food Lookbook
People love to look at food. Videos and photos that highlight delicious meals get thousands of likes, shares, and comments.
You can hire the services of a food blogger to click pictures of your restaurant and food, and then create a lookbook.
The photos can be shared on your social media handles and used to decorate your menu or restaurant and entice visitors.
You can even work with influencers and encourage others to share photos of your food and tag your brand.
Make It A Family Experience
Restaurants looking to target a family audience can work with food bloggers who have children.
Maggie caused a stir in India when it joined hands with Indian star Madhuri Dixit, a mother to two, to present Maggie as a healthy alternative to traditional food.
The key lies in highlighting your menu and how it offers a variety of meals for people of all ages.
Don't forget that 71 percent of buyers are more likely to make a purchase based on social media referrals. Also, 92 percent of buyers prefer influencers over an advertisement.
Get Audiences Excited At Chances to Win Great Prizes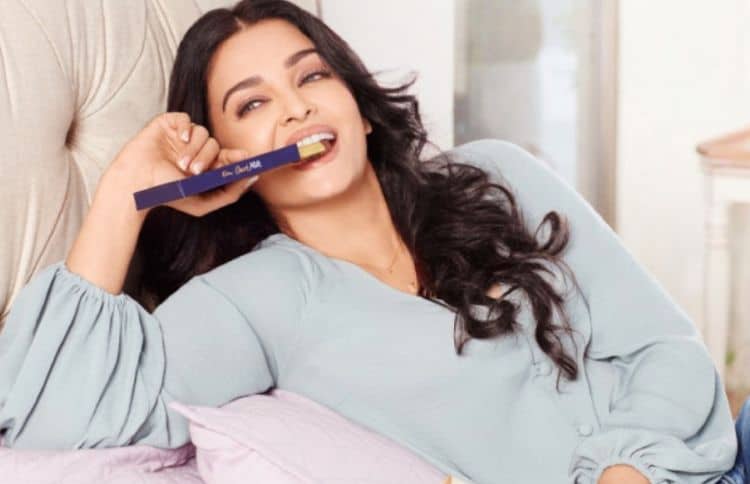 Both giveaways and contests have a similar purpose: to generate engagement and get more people to talk about your product or service.
Food producers can come up with a variety of contests, i.e.: to click exciting photos, create new recipes, etc.
The idea is to get more people to try your product in hopes of winning something in return. It can be a gift hamper containing your product, a discount code, or more.
You can even offer cash prizes as contests with prizes in the range of $1,000 receive 5.8 percent more engagement.
Cadbury appears to be doing well here. The company is popular for coming up with unique campaigns to market its growing list of products.
Its How Do You Eat Yours campaign proved to be a major success and the company has time and again rehashed the same concept in different markets.
Food Giveaways and Discounts Have To Be in Your Marketing Strategy
Brands can work with influential food bloggers and offer discounts to customers who come through them.
Unlike competitions, giveaways usually don't require users to do much. You can, however, make them like your page or share your post to get more people to know about your product.
The best thing about giveaways is that they benefit both bloggers and brands. Users like to follow bloggers who offer giveaways and as a result, brands get to benefit from the post.
The Real Behind-the-Scenes Food Experience
This involves taking food bloggers behind the camera and giving a tour of the kitchen to highlight your standards and tell people how serious you are about their health.
McDonald's was once popular for giving similar tours to curious customers and students. Such partnerships can be used to show your skills, introduce your team, and also highlight how you work.
This trick can be great to clear doubts and myths people may have about your products.
Many Halal food sellers in the UK were recently in the news for working with Muslim influencers to highlight the Halal process to clear doubts and tell people about the benefits of Halal meat.
Make That Food Marketing Hashtag A Valuable Commodity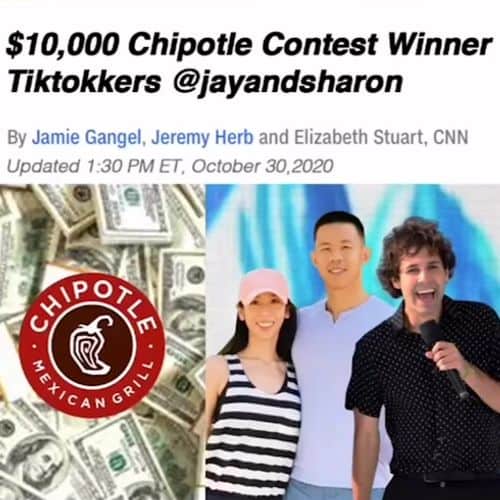 Hashtags rule the roost on platforms like Twitter, Instagram, and even TikTok.
Chipotle appears to have understood the power of hashtags and the company seems to be in the habit of coming up with branded tags.
The brand hit the bull's eye when it turned fans into 'royalty' by introducing a unique TikTok challenge.
It populated the hashtag #ChipotleRoyalty and got popular influencers including Dobrik, with 24 million TikTok followers, to jump the bandwagon.
The campaign proved to be a massive success and resulted in millions of posts, thus helping the company to attract new buyers.
You can also come up with a similar hashtag to promote a new product, the unique experience you offer, etc.
Review Food and Restaurant Service
Lastly, use food bloggers to do what they do best – influence people by sharing their opinion.
Consider signing a long-term deal with bloggers to visit your place, try your dishes, and post content on their page on a regular basis.
Regular content can help populate social media, get more people to make posts, and make your place appear authentic. You can start a series like '7 Days 7 Desserts' to highlight your dessert menu. Or perhaps '10 Ways to Eat a Burger' and highlight different burgers you have to offer.
The secret lies in being creative and of course, creating content that sells.
Reviews can be in the form of a written blog, photos with a neat caption, or detailed videos that explain everything from service to seating arrangement, to taste.
There are dozens of ideas to get people talking about your product. Find a reliable food blogger and then start working on a campaign today.
Whether you're a brand searching for creative food bloggers or a blogger looking for the right opportunity, we've got you covered.