Designer food and beverage accessories. Mouth-watering food pictures. Zinging taste buds. Plus loads of food and beverage inspo.
Food influencers, social media would be dull without your irresistible content.
The online universe just can't get enough of you.
So, we had to go on a search for influencer programs just for you. And we were able to find these 9 delicious food and beverage brands looking for influencers like you:
So are you ready to bring more flavor to your followers?

Herewith a sparkling flavorful buzz is Floral Beverages.  Sip on sparkling flavored water infused with CBD and THC—and the best part is that it's zero-calories with a zero-hangover effect.  Just a sparkling buzz in flavors you'll love.  From Key Lime, Pineapple Mint, to Blackberry Lemonade, and Nectarine—Floral Beverages is about to be your new fav.
Ready to sip and share with your followers?
Influencer Program
Calling all fitness, wellness, and nutrition influencers. Floral Beverages would love to collaborate.
Influencer perks include:
---

Craft beer lovers, opening your beer will never be the same again thanks to The HALO Bottle Opener by Typica London. Straight out of a studio in London and designed by Noam Bar Yohai, The HALO Bottle Opener is the ultimate sophisticated tool for that beer-opening plosive moment.
This stylish bottle opener comes in a timeless simplistic design that makes it an eye-pleasing accessory that fits perfectly around the bottleneck.
Available in Golden PVD, Black Oxide, and Polished Stainless Steel.
The HALO Bottle Opener will pop your social media—craft beer lovers will love it!
Influencer Program
Lifestyle and beverage influencers, Typica London would love to collaborate.
Influencer perks include:
---
Princess – Kitchen Appliances

Do you crave any chance to cook up a storm in the kitchen? From weekend barbecues to cozy dinners with your favorite people in the world – your cooking experience is about to get an awesome upgrade with Princess. Get yourself lost in their collection of kitchen appliances that will turn ordinary cooking into fun experiences. From crepe makers, aerofryers, table grills to barbecues, bread makers, and more.
Influencer Application
Your culinary passion with wonderful kitchen appliances from Princess would make a tasty collaboration opportunity – don't you think?
If you love food, cooking and you have an online presence, then the Princess brand is looking to collab with influencers like you.
Influencers will participate in product reviews, events and you'll also be engaging with the product development team to help build new products that people love.
What's an awesome collab without free products? Yup, Princess influencers are also privileged with the opportunity to receive some of their amazing merchandise.
---
Station 16 – Seafood Restaurant & Bar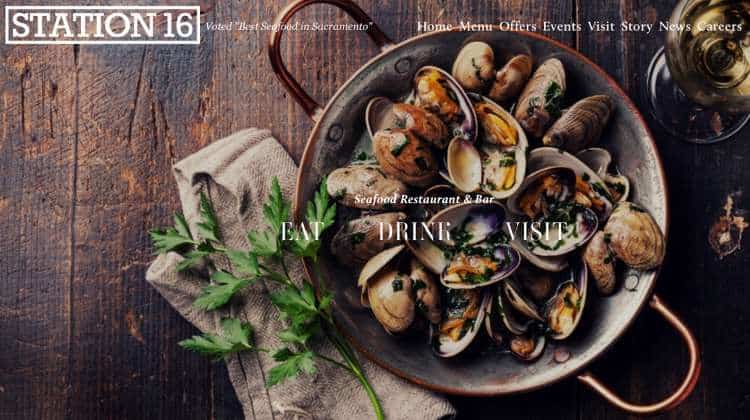 Hmmm. Fancy some mouth-watering seafood? Voted the best seafood restaurant in Sacramento, Station 16 is where you need to take your seafood cravings to. Salmon, calamari, or maybe you should try their special King Crab Linguine – for an appetizing brunch, lunch, or dinner. From enjoyable Taco Tuesdays to easy-going Wine Down Wednesdays, Station 16 is a must experience if you're feeling fishy.
Influencer Application
If you have a passion for sharing your love for food with your audience, then this one's for you.
If you're an influencer who never misses a chance to snap your meal for the 'gram, then I'm pretty sure your followers will be drooling over your Station 16 content.
You'll be required to share photos, videos, and also articles on your online platforms. Influencers will be involved in exclusive brand campaigns as well as events and will also get early access to promotions.
---
Spiceology – Chef Operated Spice & Seasoning Company

Influencers, nothing beats having an easy product to promote. If your cooking skills are influential, then Spiceology could be your next spicy collab. Owned and operated by a chef, Spiceology has all the spices and seasonings that your flavor desires. Spices, blends, chiles, herbs, salts, and BBQ rubs.
From Adobo Latin Blend, Cajun Blackening Blend, Korean BBQ Blend to Italian Crushed Seasoning – your food and followers will never lack flavor again.
Influencer Application
Chefs, BBQ enthusiasts, food and lifestyle influencers – if you're looking to collab with a great food brand, then Spiceology would love to hear from you. Apply with your website, Facebook, and Instagram details. You'll also be required to detail some of your follower metrics.
---
Three Brothers Wineries & Estates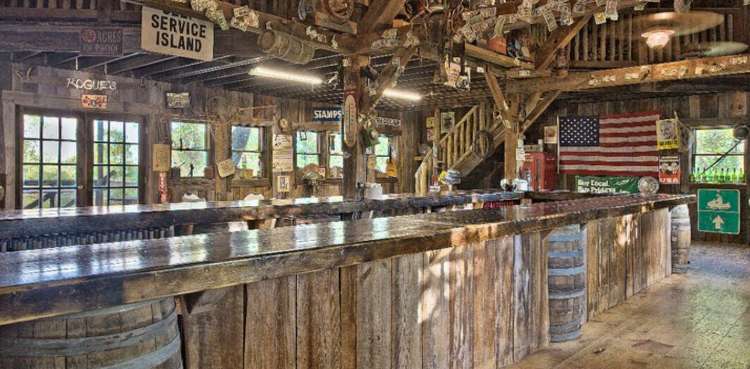 Three Brothers Wineries & Estates is where the love of wine and beautiful exploration meet. Voted the number one thing to do in Geneva on Tripadvisor, Three Brothers Wineries & Estates boasts 3 unique wineries, a microbrewery, and a cafe – all on one estate. Visitors can purchase a tasting passport and wander through the vineyards and also experience the charming stony wine cellars.
Influencer Application
If you're a wine-loving influencer, then Three Brothers Wineries & Estates would love to collaborate with you. Applicants will be required to provide their social media links as well as followership and engagement metrics. When looking for influencers, they assess each applicant's food & beverage content theme to make sure it fits in line with their brand. Then if it does, you're well on your way to becoming one of their brand influencers.
---
iHerb – Natural Food Supplies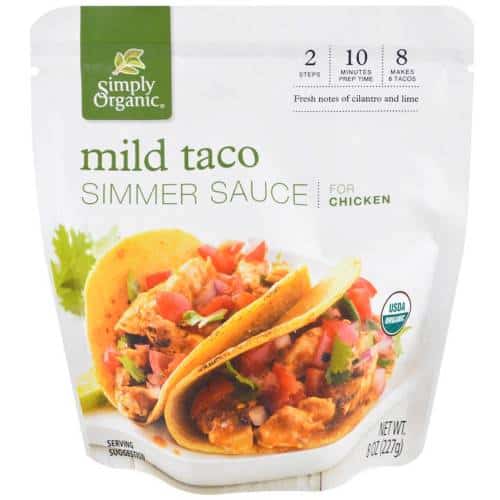 Yes, there's nothing that beats cooking your favorite meal. Maybe it's the classic pasta alfredo on a winter night. But what if you could improve the nutritional quality of almost every meal you made? With natural food supplies from iHerb, you'll be able to cook what you love while keeping it healthy. From natural baking mixes, beans, lentils, almond butter, granola breakfasts to rice and grains. They also have a surprising range of appetizing sauces.
Cooking enthusiasts, iHerb will find a place in anything you make – with over 30,000 products to choose from.
Influencer Application
Influencers, this is an opportunity to earn a commission of 10% on sales by doing what you love while sharing your cooking passion with your followers. iHerb is a big brand worth collaborating with – boasting over a massive $2 million paid in influencer rewards in the month of June 2019.
---
True Elements – Natural Whole Grain Foods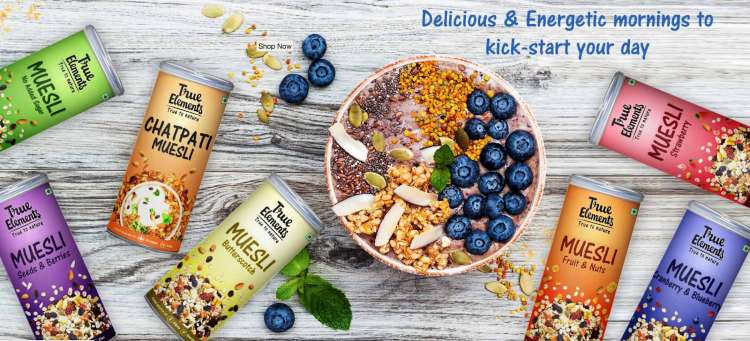 No matter how much we try, most of us just can't do without convenience foods. But thanks to True Elements, we can have the best of healthy foods and still enjoy the convenience. From breakfast cereals to roasted snacks like the antioxidant mix, protein mix, pumpkin and honey clusters, and more. 100% natural and 100% whole grains.
Influencer Application
Do you have a social presence? If yes, then True Elements would love to collaborate with you. In your application, you'll be required to provide your social links, engagement metrics as well as links to your most recent collab.
True Elements offer influencers barter or paid rewards.
---
DRNXMYTH – Fresh Bottled Cocktails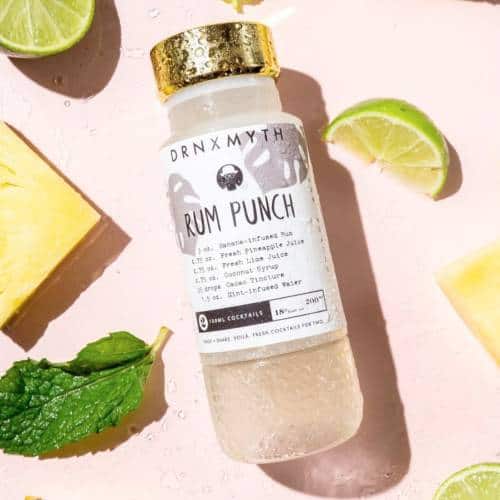 Every food and beverage influencer needs to look for a fun brand to work with. With DRNXMYTH, you can make it as fun as your creativity takes you. A mix of fresh bottled cocktails infused with ingredients from the world's best bartenders is all you need to refresh your weekends with your favorite people – and of course, refresh your followers too. Simply twist to infuse the fresh ingredients, shake it all up, and pour. From Bourbon Sour, Rum Punch, Perfect Margarita to Gin Fresh and Gin Drop – there's a fresh cocktail for everyone.
Influencer Application
What's a fun beverage without a fun collaboration? Think recipe development. Your very own custom packaging. If you're a bartender, mixologist, sommelier, professional, or influencer in the food and beverage industry, then you can't miss out on this brand collaboration opportunity.
DRNXMYTH is looking for influencers in the spirits industry or with at least a relevant audience to support their brand.