Ask people about their first love and most will come up with the same answer – food. While our tastes or preferences might differ, most of us love food and are always on the lookout for new recipes, the hottest restaurants, and the coolest deals.
Gone are the days when you had to Google reviews or buy books to know more about drool-worthy foods or the best places to eat. Today, there are thousands of food blogs created by inspiring bloggers who cover the ABC of food.
Who are these always-hungry food bloggers or even what is a food blogger?
Don't worry, we'll answer both these questions and more in this blog post that is all about food and badass content creators.
For those of you who are interested in becoming a food blogger, we have plenty of guidance on how you can go about it. And we have even dropped a few features of top food bloggers to offer up some tasty inspiration.
Here's a breakdown of what you can expect from this blog:
BONUS INFOGRAPHIC: How Food Bloggers Benefit Restaurants
Firstly, let's get down to the basics.
What is a Food Blogger?
A food blogger can be defined as "a person who blogs about food".
While effective, this simple definition, however, doesn't do justice to a food blogger's talents or reach. A food blogger discusses various aspects of food including recipes, experiences, prices, and more.
Long gone are the days when you'd only find food blogs on blogging websites like Blogger, and WordPress. Nowadays, you don't need to create a blog website to become a food blogging sensation.
You just need to sign up with one of the popular social media platforms. You probably already have a few social accounts. But if you don't, they're not tough to set up.
Blogs can be created with written content, images, and even videos. However, when a creator produces video content, they are called a vlogger.
See what they did there? They switched the letter "b" with a "v". V for video.
Let's go back to answering the question, what is a food blogger? We know that if you are a food blogger, it can mean one of many things.
Here are a few things you can expect someone to be doing if they are a food blogger:
Writing blog posts on personal or free blogging websites.
Creating posts on platforms like Instagram and Facebook.
Recording video content on platforms like YouTube.
Live-streaming on platforms like Twitch and Instagram.
Check out the type of content you can expect from these creators →
When you think about what a food blogger is, you may imagine someone at a restaurant with a big fancy camera who's accompanied by a supporting crew.
But you don't need all that. All you need is a smartphone with a good camera. Then as long as your phone is always on you, every meal you have is a potential food blog.
The Benefits of Being a Food Blogger
Most people choose to be food bloggers because they love food. However, the job does come with a few benefits. But before we cover these benefits, did you know that not all food bloggers make a career out of what they do? There are bloggers out there who only document their food journeys because it's fun. They want to create what you could call a food diary. Something they can look back on or even as a means of sharing with family and friends their latest grub stories.
In the early days of blogging, people would treat their online content merely as personal diary entries. It was never really thought of as content created to engage with wide audiences.
Fast forward to the current day. More people are now onto the benefits of being a blogger. And even more of them are turning towards becoming food bloggers.
As of 2022, surveys suggest that over 6.6 billion people globally own a smartphone. That's about 83% of the world's total population. And we hope that all these smartphone owners also get to eat every day. That will give them access to the two most important things needed to be a food blogger:
A camera (on your smartphone)
Food
That makes it a no-brainer and no surprise that the food blogger numbers are always rising.
So now that we know how popular a career as a food blogger is, let's take a peek at what the benefits are:
★ Food Bloggers Get Paid and Receive Discounts
Food blogging is like any job. The job involves developing a strong readership and charging brands and companies to reach your audiences. Some popular food bloggers have very loyal followers, making them a good choice for brands.
The concept is simple, join a platform like Afluencer, provide your required details, and negotiate with brands interested in benefiting from your reach. Bloggers typically get paid for posting reviews, photos, and videos that highlight a specific product or brand.
In addition to getting paid, bloggers who collaborate with brands may also receive food vouchers and discount codes. Some popular food bloggers receive invites from international brands. And in some cases, these brands sponsor their selected blogger to travel around the world to work with them.
Who doesn't want a job where they get to travel, all expenses paid, right?!
★ Allows You To Educate People
Food is one of the most discussed topics; however, sadly, not everyone gets it right. Watch one episode of Gordon Ramsay's show and you will realize how wrong people can be about food.
As a food blogger, you will be in a position to educate people about various things including top ingredients, food prepping tips, hidden gem restaurants, and even recipes.
The satisfaction one gets by educating people and knowing they're able to have delicious and nutritious food because of you is unmatched.
★ Gives You a Voice
As a food blogger, you will have the power to move mountains. The truth is that restaurants and food brands care for the opinions of people with some clout. Once you become a top blogger, you will be able to get others to do the right thing, i.e.: improve their standards, widen their menu, and so on.
While it can take bloggers years to reach a point where they can tell brands what to do, it's worth a try.
★ Good to Know Like-Minded People
Being a food blogger will give you a chance to mingle with like-minded people, make new friends, attend food events, and enjoy the glory.
It will not be wrong to state that food bloggers are mini-celebrities. If you hit the right spot, you may get invited to radio and television shows. The fame it brings is both exciting and engrossing.
Now that we know about some of the benefits, let's take a look at what some of the best food bloggers are doing.
36 Top Food Bloggers Loved By Audiences and Brands
Let's now talk about some of the most popular food bloggers that not only have foodie audiences drooling over their content but they also have brands queuing up to collaborate with them.
Firstly, we are going to share with you a round-up of the top food bloggers on Afluencer. We have a huge amount of talent on our platform. It was very inspiring to learn about our community members.
If you would also like to be featured in articles like this one, then sign up with Afluencer today. However, we do ask that you complete your profile and also link your social media accounts to your profile. Brands are also invited to register with us as we do also feature brands in similar blog posts.
Secondly, we have featured a few top food bloggers who are not on our platform but we simply had to include them in this list.
Now let's take a look at the two groups of bloggers who love their food and are always up for a collab.
23 Top Food Bloggers on Afluencer
We are incredibly impressed with these food bloggers. Not only do they create fun and inspiring content, but they also forge amazing relationships with the brands they work with.
If you're looking for any form of food-related inspiration, then these are the bloggers you want to be following. And if you're seeking a meaningful partnership with experienced creators, then you want to be reaching out to this crew right here!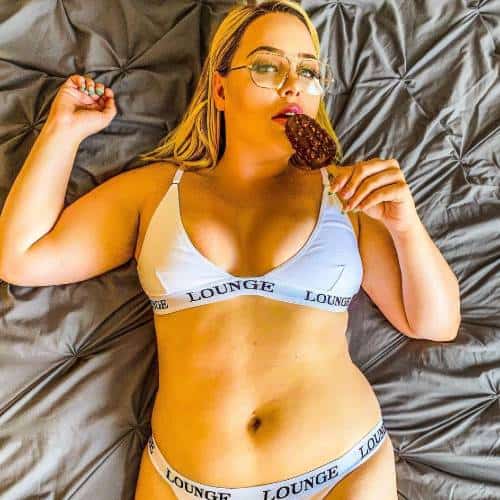 Karpovek is a popular food influencer with more than 100,000 Instagram followers and an engagement rate of 3.8 percent. The foodie enjoys creating unique recipe videos with special interests in desserts and beverages.
She enjoys trying different eateries and sharing her honest feedback. The gorgeous star is also interested in beauty and fashion, making her a great pick for brands looking to attract foodies who are fashion enthusiasts.
---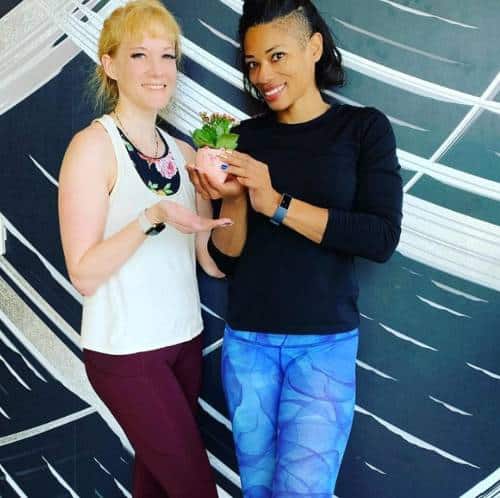 Hannah is a food influencer with a special interest in health and fitness. The star usually works with brands that cater to health-conscious individuals and is a big supporter of a plant-based lifestyle.
You will find all kinds of posts on her profile including recipes and reviews. A large percentage of her 14,000 followers are from the US making her a good pick for US brands offering healthy meals.
---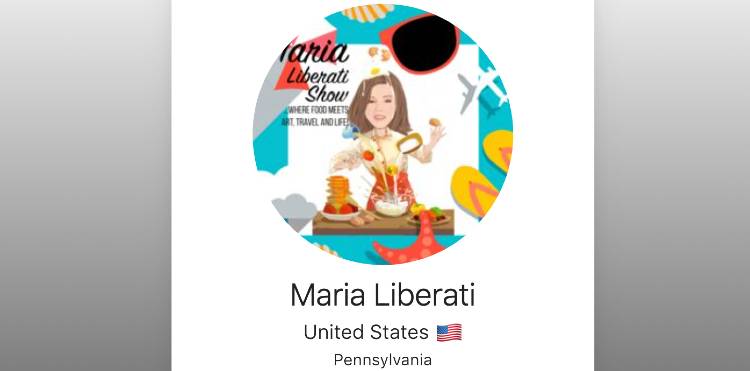 Maria is a celebrity chef with several accolades including a Gourmand World Award. The influencer has written several books including the popular The Basic Art of Italian Cooking series that brought her many awards.
She's available on all major platforms with a strong following on Twitter where she enjoys more than 51,000 followers. In addition to this, she also hosts a podcast called The Maria Liberati Show Podcast which won her the Culinary Content Innovation Award in 2020.
Like most popular food bloggers, Maria has a strong web presence as she regularly updates her blog which won her an award from the NY Travel Writers' Society in 2013.
The PBS TV Series host enjoys plant-based cooking and is an expert in Italian culinary arts.
---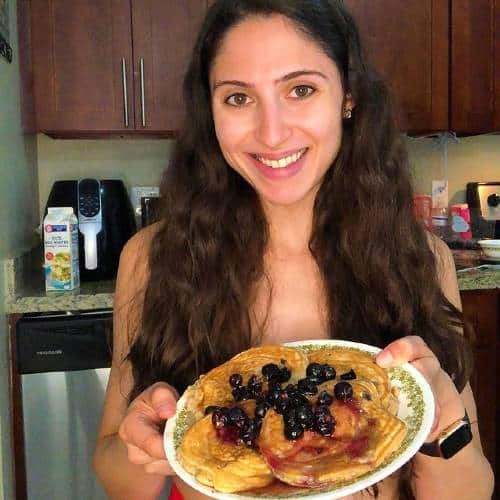 Amanda Esmailian is a fitness influencer based in Toronto, Ontario. She has more than 9,000 followers on Instagram, where she shares high protein, lower calorie recipes with like-minded people. Her audience is mostly female — Millenials and Gen Zs.
Amanda's goal is to help others realize they can achieve their fitness goals while enjoying their favorite food by preparing it in a macro-friendly way. Her feed is colorful and packed with tasty recipes, and all of them are vegetarian.
Amanda is also active on TikTok, where she has more than 29,000 followers, where she shares recipes, tips, and challenges.
---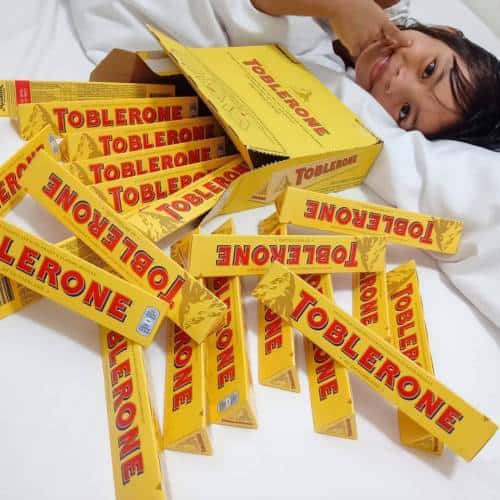 The food and health fanatic is a fitness enthusiast with a special interest in healthy meals. She often joins hands with brands interested in reaching children or parents as she often posts content that features her daughter.
Arzaga enjoys a very good engagement rate of 4.7 percent, which makes her a good choice for brands looking for food influencers. Most of her followers are from the US; however, she's also popular abroad.
---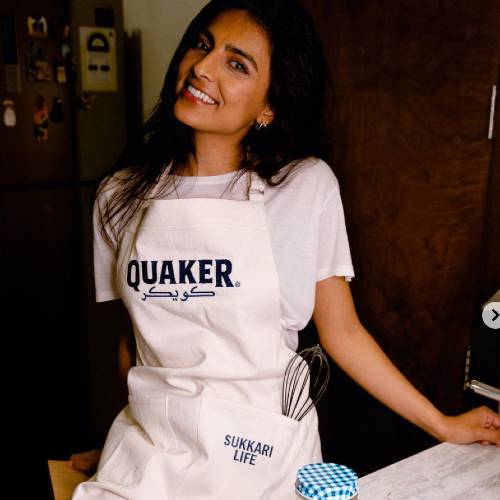 Raoum Alsuhaibani is the name behind Sukkari Life, a food blog that features recipes and more. The Arab food influencer has more than 110,000 followers and an impressive engagement rate of 4.2 percent.
Raoum's average post generates more than 4,400 likes proving that her followers are highly interested in her content.
The gorgeous star enjoys traveling and preparing her own food. With a certification in plant-based nutrition, she's one of the most popular vegan influencers and regularly joins hands with a variety of food brands.
---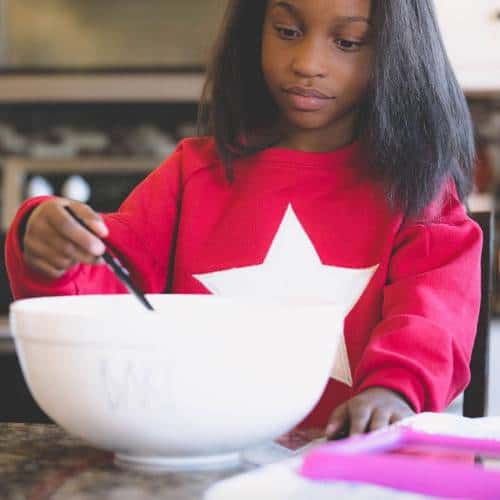 Annmarie is a lifestyle blogger with a special interest in food. The mom of four is a huge fan of Disney and an avid traveler. She's an army veteran with more than 36,000 Instagram followers and over 3,0000 Twitter fans.
You will find a variety of posts on her page, some featuring her children. The diva identifies as a lifestyle blogger with special interests in food and travel.
---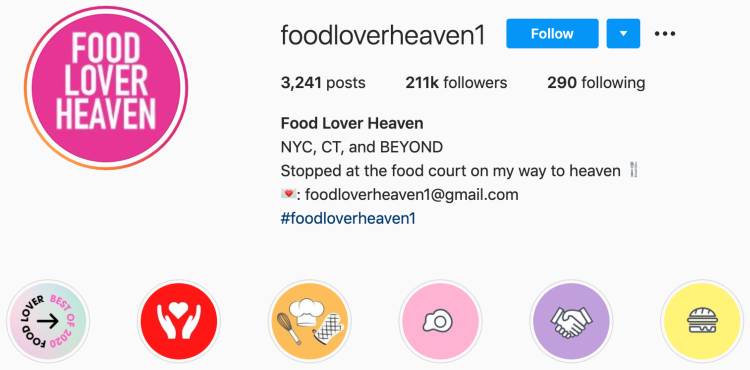 Whitman's Instagram page, Food Lover Heaven, is among the most popular food pages on the platform with more than 200,000 followers. The page is an impressive collection of Whitman's food adventures and features both local and international cuisines.
The star concentrates on not just dine-in experiences but homemade food as well. Over the years, Juliann has partnered with a variety of brands including some popular names like Garden Catering and Black Stone Coffee Roasters.
---

Adam McCabe is an American professional soccer player who plays for the Georgia Revolution of the National Premier Soccer League. He grew up in Tallahassee, Florida, and his life was centered around playing soccer.
Besides soccer and fitness, Adam is a foodie sharing his favorite eats in Atlanta. He has more than 27,000 followers on Instagram and a 1.6% engagement rate. Adam is also popular on TikTok, where he has more than 115,000 followers and over 1.7 million likes.
Besides his primary Instagram account, Adam owns and runs @freshnfitcuisine – an Instagram page dedicated to healthy meal delivery, including Paleo, Keto, Vegetarian menus, and more.
---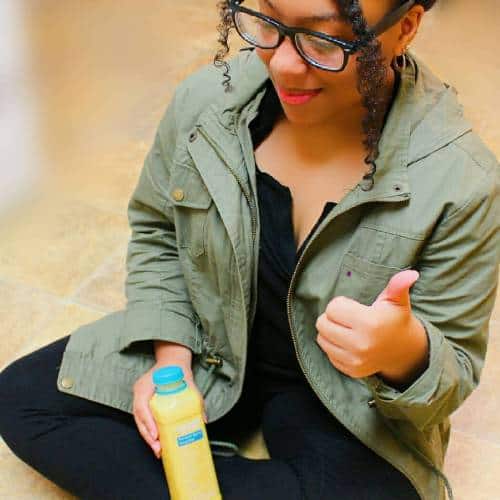 Ana and Zel are two food influencers who got together to bring healthy recipes to their followers. Their aim is to inspire people by posting creative content, which has helped them have an impressive engagement rate of 5.8 percent.
The pair concentrates on dairy-free recipes and has partnered with a variety of food brands such as BoyersCoffee and PlanetOat. The pair is great at presenting brands in a near manner that pushes people to like, comment, and take the desired action.
---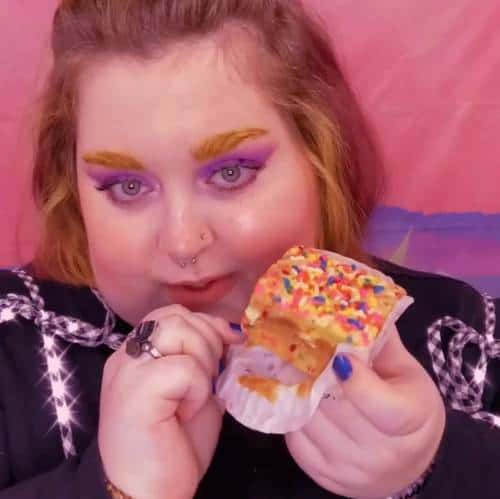 Jordan is a body positivity advocate who mainly concentrates on TikTok where she has more than 14,000 fans and an impressive engagement rate of 11 percent.
The social media star has joined hands with some popular names including Juicy Couture, Reposé Eye Masks, Isadora Cosmetics, and UHSM Health. She pays special attention to her captions and is working to help people realize the importance of mental health.
Unlike most food influencers, Jordan mainly concentrates on snacks, which she also uses to create ASMR videos. Get in touch with her if you're interested in promoting snacks. Sign up with us to get access to Lynch and many more food influencers.
---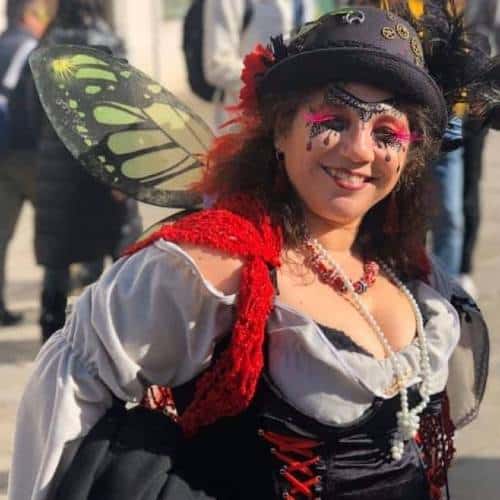 Monica is a micro food influencer with a panache for cooking. The Italian star has a decent social media presence; however, she appears to be concentrating more on her blog where you'll get information on the yummy cake and chocolate tours, palatable wine, and food tastings, as well as current affairs such as the coronavirus in the region.
The Brand Ambassador for TuttoFood Milano regularly posts content on YouTube and enjoys working with brands that cater to foodies.
---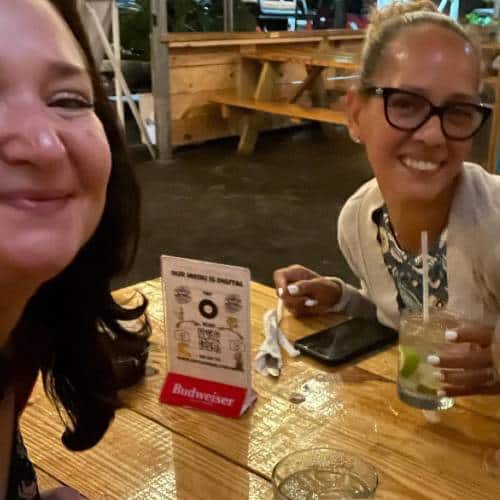 Before we start, remember that Jennifer hates being called Jenny. Here's how she introduces herself:
"I am Jenn Quillen, also known as "The Rebel Chick." You can call me Jenn – not Jenny. I hate being called Jenny."
The star mainly concentrates on Twitter where she has more than 75,000 followers. However, she's getting popular on Instagram as well. In addition to this, she also manages her blog where she shares recipes and travel experiences.
---

Stephanie is an American food blogger with an impressive engagement rate of 3.2 percent. The star has a special interest in baking; however, she works with a variety of brands and has collaborated with some popular names including Venchi and OXO.
The Philadelphia-based food influencer usually works with local brands and is known for presenting food in a visually-appealing manner. Join Afluencer to talk to Goldstein today and start a successful collaboration.
---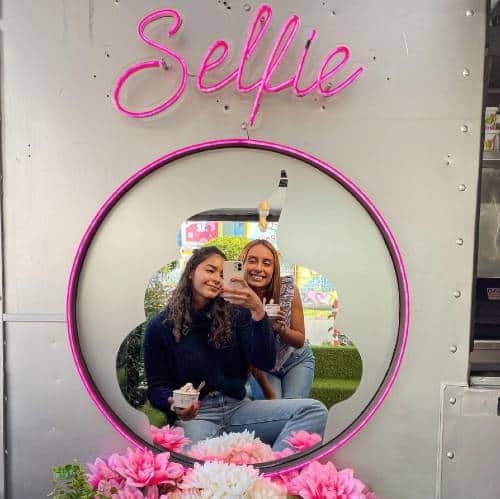 Interested in a food influencer with an interest in fitness? Have a look at Rodriguez's profile with more than 56,000 Instagram followers and an impressive engagement rate of 3.6 percent.
The diva enjoys eating out and loves to share her experiences in the form of photos and reviews. Since she's into fitness, she usually promotes a healthy lifestyle and can be a great pick for brands looking for a health-conscious influencer to promote healthy meals or cheat day specials.
---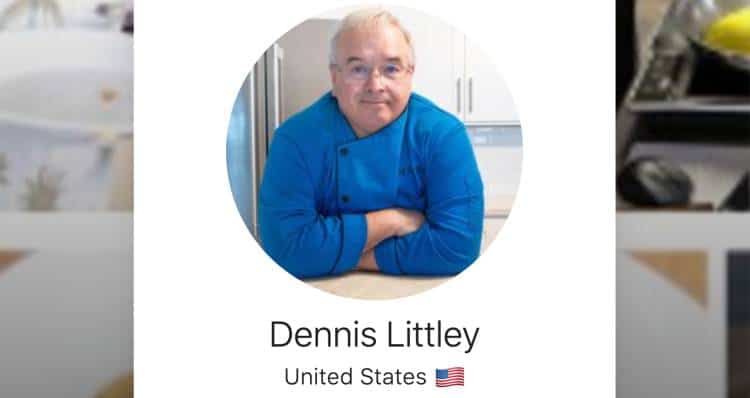 Chef Dennis has partnered with brands like Humana and Karo Syrup and is one of the most popular chefs on the internet with more than 75,000 Twitter fans. His page, Ask Chef Dennis, is not only about sharing delicious recipes but also about answering food-related questions and helping people find solutions.
The star delivers easy and tasty restaurant-style recipes and is great at creating new recipes using leftovers. His brand collaborations include social campaigns, appearances, video production, and live cooking demos.
Browse his profile to know more about him and start a program.
---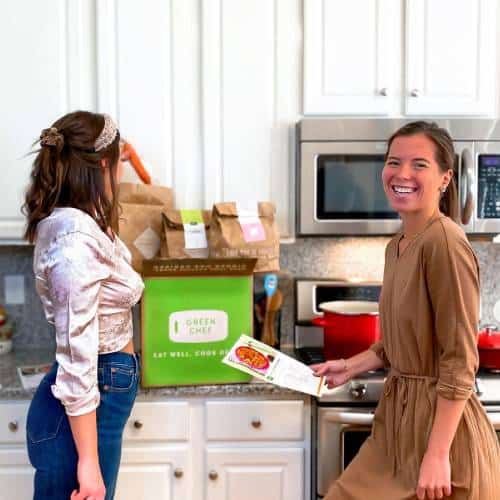 Jessica Gohlinghorst is a vegan food lover who enjoys experimenting with cooking and shares her experiences with her 87,000 Instagram followers. The star is a proud vegan and enjoys collaborating with green brands.
Known for her likable and bubbly personality, the star enjoys engaging with her followers and keeping them aware of what's happening in her life.
---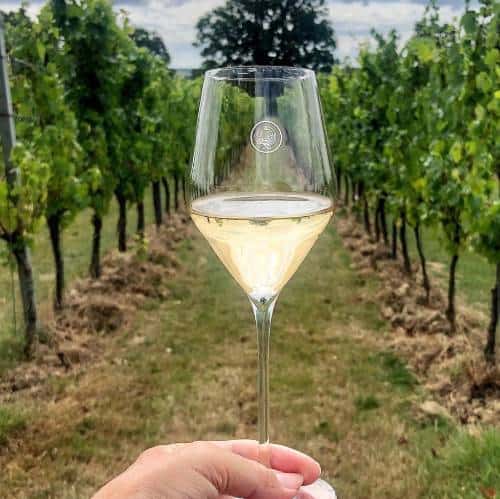 Jones is a British travel and food blogger seeking amazing destinations and epic adventures. She travels to find unique experiences including restaurants offering delicious and affordable meals.
The social media star is a great fit for brands looking to promote experiences that include unique places and good food.
---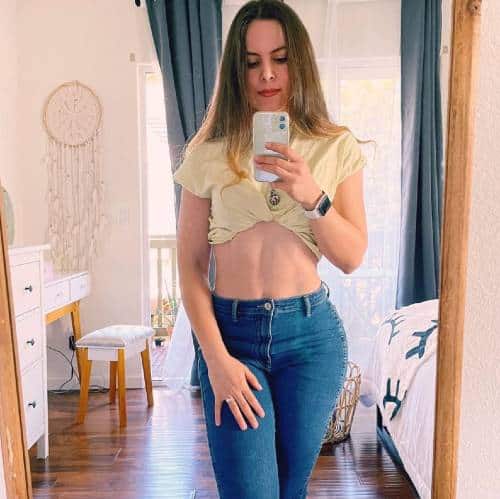 Dagda is a certified nutrition coach, communicator, and advocate of a healthy lifestyle with a Master's in Nutrition, Dietetics, and Food Safety. She aims to help people improve their quality of life by concentrating on a healthy lifestyle.
You will find a variety of posts on her page including healthy recipes and workout regimes for people of all ages. Brands interested in promoting healthy snacks can choose to work with Dagda and enjoy the benefits of her wide reach.
---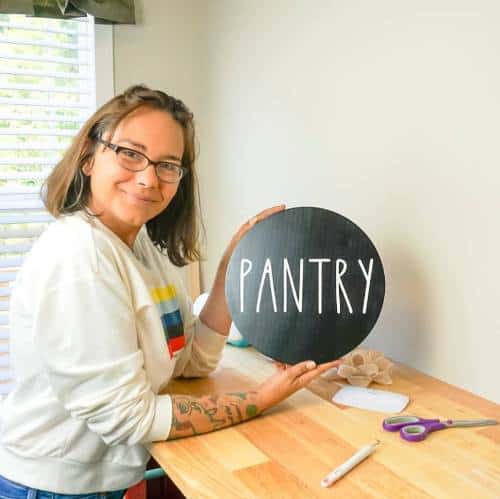 Jaclyn is a fast-growing lifestyle influencer with a special interest in food. She manages her blog called Hello Betty where she shares food reviews and recipes.
Based in North Carolina, Jaclyn is a journalist by profession, which makes her a great pick for brands looking to expand their reach. She's great at coming up with interesting captions and generating curiosity.
Talk to her today to know more about how she can help your brand.
---

Kavita Ram is a US-based Indian influencer with more than 100,000 Facebook fans and over 71,000 Instagram followers. The star is known for presenting vegetarian and vegan recipes with a twist.
Her recipes are very detailed and neat and while she usually covers Indian dishes, she's popular around the world. Ram enjoys working with a variety of brands and is great at presenting them in a subtle manner.
---

Cushing has crushed the Instagram game with more than 10,000 followers. However, that's not the only platform she rules. The star has over 33,000 Twitter fans and close to 10,000 Facebook subscribers.
Melissa enjoys working with brands and has partnered with a number of known names like Press, Nutpods, Every Plate, and Zulay. In addition to social media, she manages her blog where she shares recipes, offers giveaways, and posts reviews.
---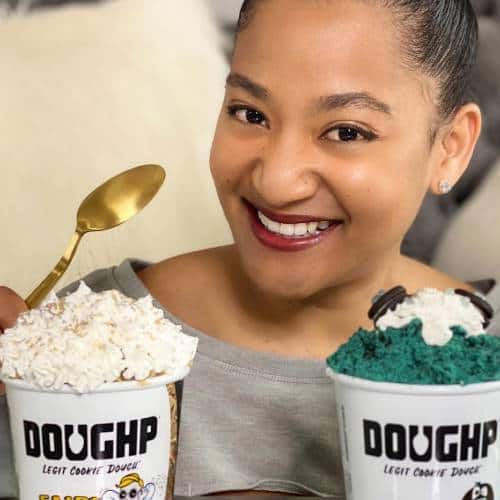 Rivera can be a great pick for brands looking to reach the African-American demographic as 26.6 percent of her followers are African American.
She has more than 11,000 Instagram followers who actively like and comment on her posts. The star enjoys an engagement rate of 5.5 percent, which is among the best out there.
The reigning YelpTime Achievement Award winner enjoys reviewing food and sharing experiences with her followers. Known for her curly hair, the girl has partnered with a variety of local and international brands and can be a great pick for companies interested in gorgeous women promoting their brand.
---
13 More Top Food Bloggers
You will certainly recognize one or two celebrity faces in this next mix of food bloggers.
Lily Kunin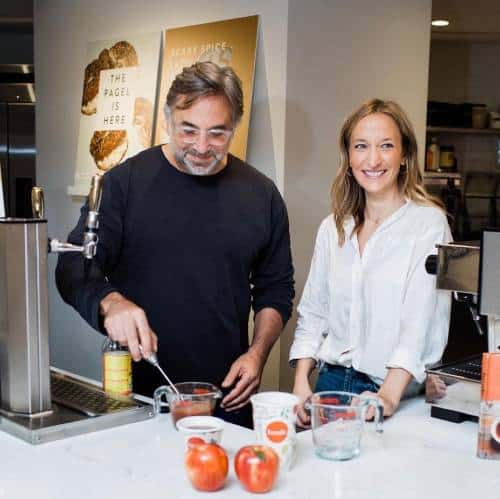 Kunin is the name behind Clean Food Dirty City, an Instagram page with more than 107,000 followers. In addition to this, she also manages a blog where she shares detailed tips and experiences.
She encourages her followers to eat healthy meals and try new recipes. You will find a variety of posts on her page. She also often joins hands with other food influencers to create interesting and informative content for her followers.
Katie Lemons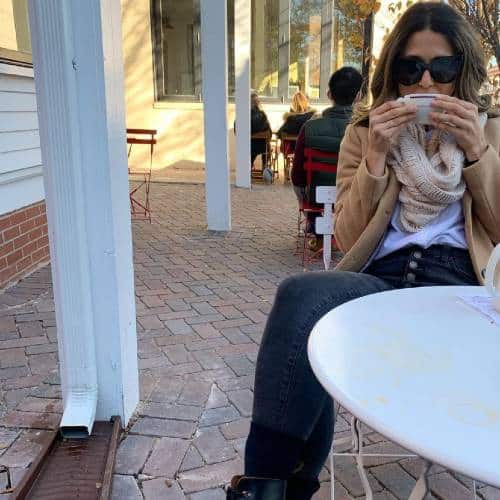 Here's what you need to know about Katie (based on her Insta bio):
family med physician assistant | integrative nutritionist
she/her
easy recipes, realistic health, a few puns
With a master's degree in nutrition, Katie is one of the most popular food bloggers with a strong following of 114,000 on Instagram. In addition to social media, she manages a blog where she talks about food and how the right diet can help you feel better.
She usually posts recipes and information that's backed by science and is very active on social media.
Gordon Ramsay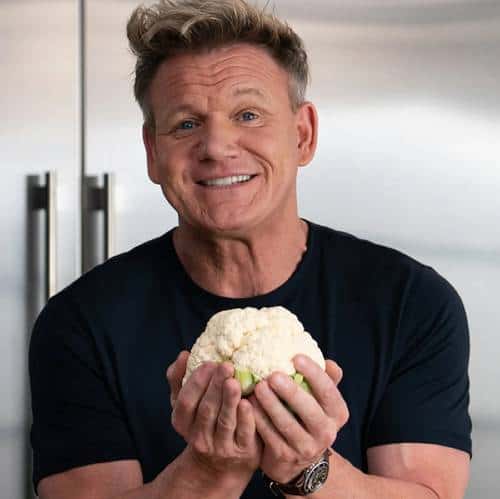 If this was a popularity contest, Ramsay would definitely be at the top with more than 11.1 million followers. There is nothing Ramsay doesn't know about cooking.
The host of several cooking shows, who is popular for his humor and honest feedback, is best known for teaching people to cook and providing criticism in a funny manner.
Despite brands dying to work with him, Ramsay is very selective about the names he gets associated with. The British chef only works with companies that he believes in and is one of the most expensive food influencers out there.
Jamie Oliver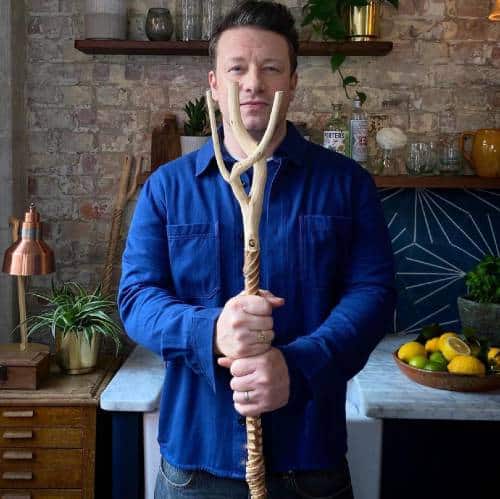 Oliver is an extremely well-known and respected chef with more than 8.5 million Instagram followers. He's followed by some very top names including many Hollywood celebs who swear by his recipes.
The man started as a pastry chef and is now one of the UK's most famous figures with his own TV shows. He is known for his clean and minimalistic cooking style with a devotion to organic and garden-fresh ingredients.
While he works with a number of brands, it can be hard to get him on board as he is quite expensive.
Melissa Hie
Melissa's online journey is quite unique. She didn't start a blog to get famous but to create a diary that she can revisit to relive good times. She uses her Instagram page to keep a record of her food and travel endeavors; however, there appear to be more than 350,000 people interested in Melissa's life.
Melissa uses an iPhone 12 Pro Max to click photos and encourages users to use the #GirlEatWorld tag to get featured on her pager or catch her interest.
Unlike some other food influencers, Melissa doesn't share her face much and is known for her unique style of photography that involves her showing off food with a scenic background.
She's been to dozens of countries and usually joins hands with eateries.
Bianca Zapatka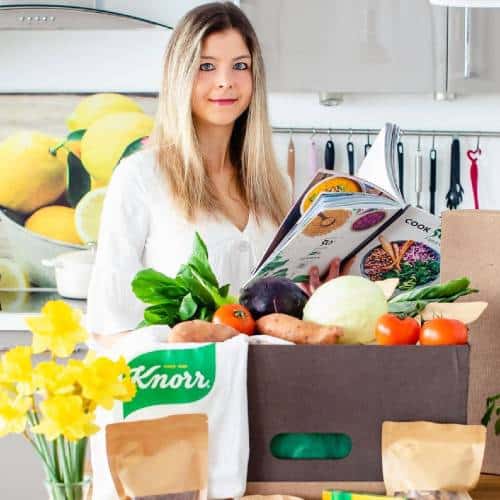 Zapatka is a popular food photographer, influencer, and writer who enjoys developing new recipes and sharing her food secrets with her 600,000+ Instagram followers. Her excellent food photography skills have found her immense fame on Pinterest as well where she has over 40,000 followers.
The Vegan Foodporn Cookbook Author identifies as a food stylist and manages her personal blog as well. She's popular for creating new recipes using simple ingredients.
The star has joined hands with a number of brands and is loved by food companies due to her wide reach and high engagement rate.
Monica & Bruce

If you're looking for a couple that knows how to mix ingredients and come up with delicious meals then look at Monica and Bruce. The pair share mouth-watering dishes for people looking for homemade meals.
They have accumulated more than 132,000 Instagram followers who don't only enjoy their great recipes and photography skills but also useful tips. The couple mainly posts Asian food and is known for giving a twist to popular dishes.
ThatLittlePuff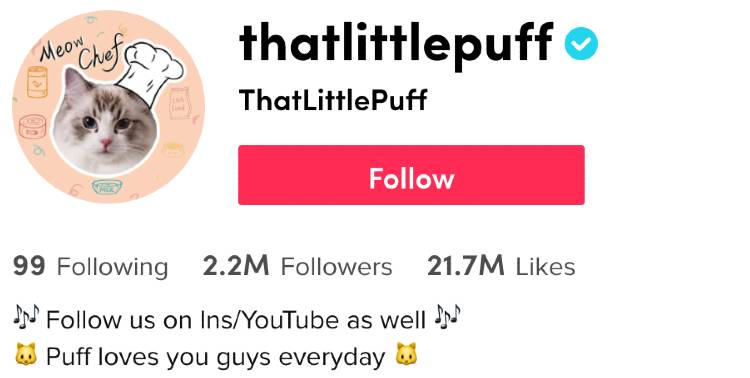 We sat down for a second as we weren't sure about this one. Then we went through some of the brilliant posts on the profile and it made the decision easier. ThatLittlePuff is unlike any other food influencer on this list. It's a cat influencer! Yes, you read it right. A feline with more than 2.2 million followers on TikTok.
You will find short videos on the account all featuring a gorgeous cat preparing unique meals. According to the account manager, it can take multiple attempts to get the right shot. The cat is a major success on YouTube as well and is sought after by popular brands willing to pay big bucks to get featured in one of the videos.
Maangchi

Emily Kim, more popularly known as Maangchi, is a Korean-American food influencer, author, and YouTuber with more than 5.3 million YouTube subscribers.
Nominated for a Shorty Award for Best in Food, Maangchi took advantage of YouTube to introduce Korean cuisine to an international audience. She was coined 'YouTube's Korean Julia Child' by The New York Times.
Maangchi started posting in 2007 and has collaborated with several popular names including the Korean Ministry of Agriculture, Food, and Rural Affairs.
Grandpa Kitchen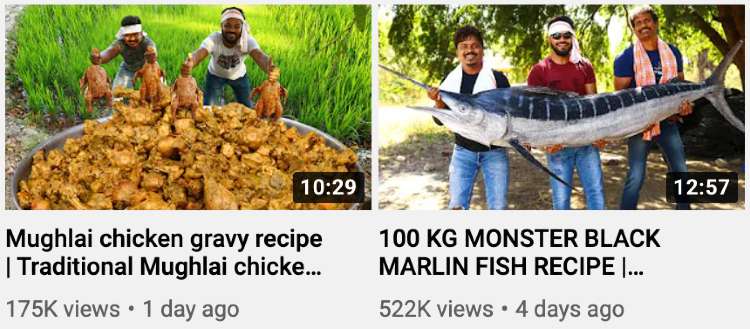 Interested in some motivation? Check out Grandpa Kitchen with more than nine million YouTube subscribers. The channel features unique cooking videos for people interested in desi dishes.
A group of people get together and prepare food in huge quantities. The food is cooked in the open in a village-style setting.
The group is known for preparing Indian foods and feeding orphans twice a week. They mainly join hands with Indian brands as most of their subscribers are from India.
Sarah Brunella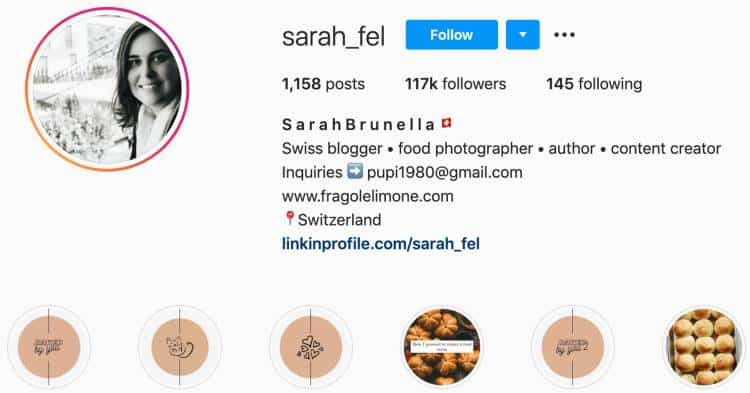 Sarah is a Swiss blogger with an interest in food photography. She entered the digital space in 2009 when she created the blog "Fragola e Limone" to share her multicultural tastes with the world.
Born to a French father and an Italian mother, Sarah enjoys capturing food through her camera lens and is popular for using only natural light in her photography. She has worked with several brands and enjoys working with companies that share the same values.
CZN Burak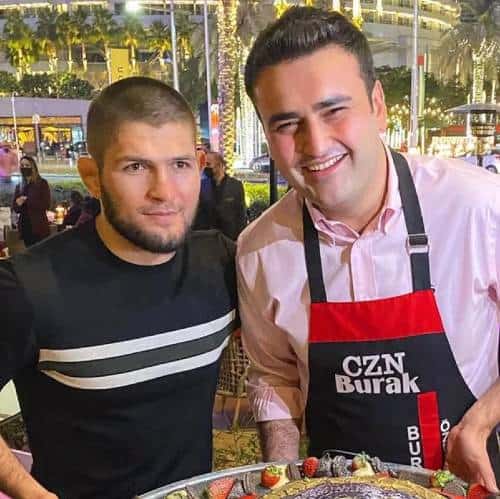 Burak is Turkey's Gordon Ramsay best known for his distinctive style of cooking. He uses a quirky technique for presenting and preparing food that includes gazing into the camera with a hint of a smile.
While he usually prepares Turkish meals, the star is an internationally known name with fans around the world. Burak owns the Hatay Civilizations Table chain of restaurants with four branches including one in Dubai.
He can be a great pick for brands looking to reach an international audience; however, he is one of the most expensive food influencers thanks to a huge number of followers.
Nusret Salt Bae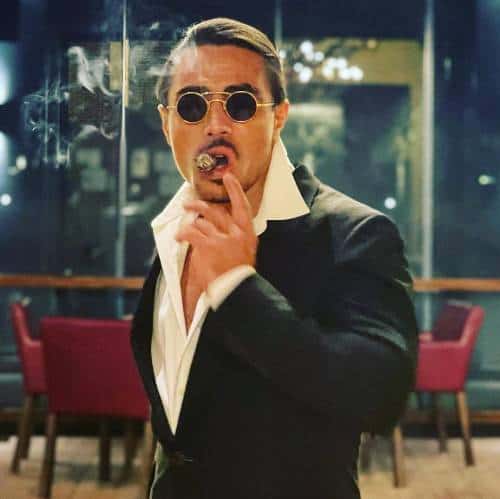 Nusret Gökçe, nicknamed Salt Bae, is an internet celebrity known for his luxury steak houses called Nusr-ET. The interesting thing about Nusret is that he did not intend to be a food influencer or online celebrity. He became an internet sensation when one of his videos, recorded by a guest, went viral bringing him international fame.
Nusret today has more than 33.4 million followers, making him one of the most popular chefs in the world. The star has bagged several modeling contracts thanks to his good looks and chiseled physique; however, he can be a little difficult to get on board due to his expensive price tag.
What Do Food Bloggers Do?
Contrary to popular belief, food bloggers don't only eat and share their opinion on food. They do a lot more!
Here are just a few of the creative things you'll catch food bloggers doing:
☆ Review Products and Restaurants
The basic job of a food blogger is to review products and restaurants. They review everything from ingredients such as branded spices to restaurants such as Chipotle.
Technically speaking, the job of a food blogger is to make your life easier by answering questions related to food.
Whether you're looking out for the best Mexican food in your town, the cheapest burger in your vicinity, or the safest salt for health, food bloggers will have you covered.
They share their opinions with others in the form of reviews, written blogs, images, and more. Since a lot of people judge food based on visuals, you will find most influencers post pictures of food and restaurants to highlight presentation and ambiance.
☆ Post Recipes
A lot of food influencers are chefs with personal recipes they love to share with the world. Recipes are usually submitted in the form of videos with how-to guides that are easy to follow.
Some food bloggers stick to specific recipes based on their beliefs, i.e.: veggie recipes, meat recipes, etc.
It is also common for food bloggers to prepare recipes using specific ingredients. Brands often join hands with influencers who can highlight their product in recipes, i.e.: chocolate when baking a cake or pots when cooking.
☆ Share Tips and Tricks
Food bloggers aim to make cooking easy for one and all. Some share easy recipes that can be prepared in minutes, some like to share tips on how to identify fresh produce, and some even provide insights on how to save money on grocery shopping.
How to Become a Food Blogger?
Here's how you go about becoming a food blogger:
1. Think Of an Idea
You do not need to be a chef in order to be a food blogger; however, it is important to love food and have an understanding of tastes and flavors.
Think of an idea that sells. You can share your local cuisines with the world. There are many food influencers who have brought their family recipes to the forefront and are today enjoying millions of views.
The key lies in offering people what they want. If you don't want to share recipes then you can share tips and tricks or photos of your experiences.
2. Get a Website or Social Media Profile
Once you're clear about what you want, it is time to present it to the world. You can create a website, social media profile, or both. We suggest that you have a strong social media presence even if you intend to post written blogs.
Come up with a unique name that's available and easy to remember. It is important to have the same name on every social media platform so that it is easy for users to find you.
3. Start Posting and Build Your Audience
Now that you have a profile and/or website, it is time to be active and start posting. Start by introducing yourself to the world and make sure to be active.
Use the right tools to reach a wider audience, i.e.: SEO if you have a blog, hashtags if you're on Instagram.
Post often and make sure to pay attention to analytics. Numbers will help you determine what else you can do to generate more steam.
4. Join Afluencer and Start Making Money
Once your profile is alive and active, join Afluencer and start enjoying the benefits of being a food blogger. We offer an ever-expanding directory of influencers or brands for you to browse through.
Look at other food bloggers for inspiration and go through brand collaborations to find suitable partnership opportunities. With our platform, you will find it easier to finalize a deal.
How to Make Money as a Food Blogger
You can make money as a food blogger by posting sponsored content on your page. You will need to have a decent number of followers in order to attract people.
At Afluencer, brands typically pay attention to the following factors when comparing potential bloggers for partnerships:
The number of followers.
Engagement rates.
Blogger location.
Demographics such as age and gender of your followers.
The more followers you have, the more money you can make. However, merely having followers may not be enough. Your followers must be engaged, i.e.: actively participating by liking your posts, commenting on your photos, etc.
While the average engagement rate is under 5%, we have some food bloggers with engagement rates as high as 8%.
The secret lies in knowing what, when, and how to post.
How to Get Brand Sponsorships as a Food Blogger
It can be difficult to get brands on your own. There are thousands of food bloggers posting quality content. You need to create compelling content to get brands to notice you.
The best option is to join a platform like Afluencer where brands come to look for bloggers. We can help you stand out by highlighting your achievements and featuring your capabilities.
BONUS INFOGRAPHIC: How Food Bloggers Benefit Restaurants
A man walks into a restaurant and orders a starter, main course, and dessert. When his starter arrives, he doesn't get excited and starts devouring the dish. Instead, he whips out his latest Samsung smartphone and opens up the camera app. After snapping 50 shots of his starter plate, only then does he start to savor the tasty dish.
There is nothing weird or bad about this. He is a food blogger. And that's what you'd expect to see a food blogger do when he walks into a restaurant.
In fact, if you are a restaurant owner, this is the sort of person you want dining in your establishment.
Why?
Check out the infographic below to learn how a food blogger can benefit your restaurant business.