Canadians love to use social media. In fact, about 36% of Canadians are following celebrities on Instagram and about 51% follow influencers including vloggers. This is why there are many top Canadian brands looking to work with influencers and content creators in 2023.
YouTube appears to be the top social media in Canada as it influences the buying decision of over 26% of buyers.
Influencer marketing is popular among teens as well and about 70% of them trust social media influencers over traditional celebs.
Brands Looking for Canadian Influencers
Many brands are now on the lookout for influencers to help promote their brands. So if you are in Canada in search of a brand collab, then check these guys out below:

Luxury brands are good but you do need to work with a company that caters to one and all. That's where Zaful comes into play. We talked about this brand in our Zaful influencer review.
It can be a good platform if you are an influencer that has a solid presence on Instagram. The average commission is 15 percent but some products pay up to 30 percent.
The good thing is that Zaful offers products for everyone and is quite a well-known brand in Canada with its own Canadian store. It's known for excellent customer support and kickass banners as well.
Plus, if you have enough followers, you may even be eligible to get free clothes. So fashion-loving Canadian influencers, this is a brand you'll surely want to work with!
---
Frye – For Those Who Like Luxury

Frye is very popular among men but it targets but men and women. The company pays 4 to 5 percent commission and is popular among Canadian buyers.
It can be a great pick for Canadian influencers as the brand offers free shipping in the country. However, most products are expensive, averaging $220.
Opt for this one if your audience enjoys luxury items and is interested in buying expensive goods. The high price makes it one of the best brands available in Canada that want to work with influencers.
---
Bumble – For Relationship Influencers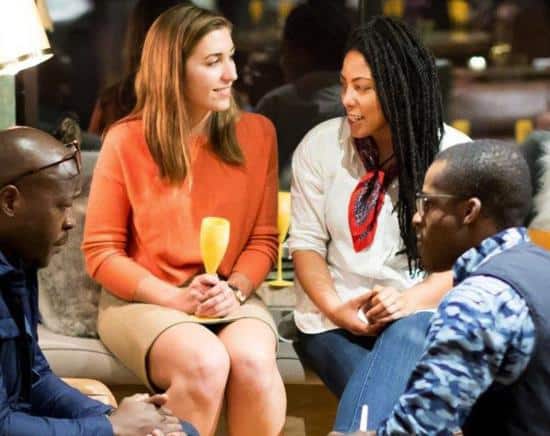 Bumble is among the most popular dating apps in Canada. It was recently in the news for hiring Jessica Mulroney as an advisor after it hit the 4 million benchmark in Canada.
We are always on the lookout for love and relationships. If you write about dating, marriage, sex, or other such topics then it may be a good idea to look into the Bumble influencer program.
The company promotes it as the "Bumble Ambassador Program" and targets specific users. It currently has two programs:
The Bumble Honey Program: Open for students enrolled in a university.
The Queen Bee Program: Open for individuals who are currently not enrolled in a university.
The role requires PR, event coordination, and marketing. There is no word yet on what you will make as a Bumble ambassador but we believe the company pays well since it recently credited micro-influencers for the company's massive success.
---
Booking.com – Best for Travel Sites

Canadian travelers are always on the lookout for decent hotels. In fact, most people search the web for reviews before they book a hotel.
If you have a travel, holiday, lifestyle, or similar website, then the Booking.com influencer program can be a good choice.
The company offers two ways to earn:
Up to 40% commission for bookings through your site
Flat €50 for each new property you refer
When it comes to booking.com, the potential is huge.
It's one of the largest hotel booking sites with over 1,550,000 room nights reserved per day. The system is easy to integrate, however, Booking.com presently only works with influencers who have their own website.
All in all, it can potentially be the best brand to work with if you are a Canadian travel influencer.
For a more in-depth look at their influencer program, go check out the Booking.com review we previously published.
---
Sephora – Best for Beauty Influencers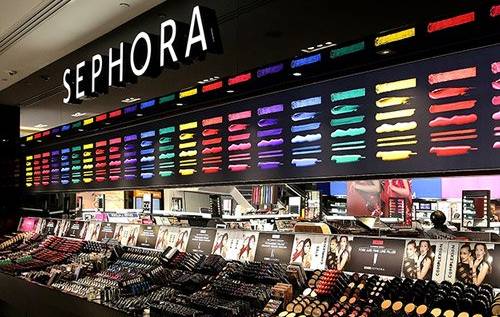 Canadians love to shop for beauty products and the average household spends 275 CAD on cosmetics. This is why working with companies like Sephora can be a good choice.
With over 200 brands and 13,000 products, it's one of the most powerful names to reckon with.
Sephora has an excellent presence in Canada. The company was recently in the news for spreading the #beautyuncomplicated hashtag by working with thousands of beauty influencers all around the world.
It pays an average commission of 7%. You can post reviews, overviews, or general articles to sell products. The good thing is that all the products and brands are covered under the offer.
These were five of the best brands looking for Canadian influencers to work with them. If you are in Canada looking for the right brand to work with, then give these guys a go.