Book a tutor. Sell your brilliant teaching resources. 100,000+ online courses. Learn Chinese in China. Monthly subscription boxes. Online classes for creatives. Classroom ideas and learning printables. And learn French through the best web videos.
Teachers are certainly the most influential people of our time. The ultimate influencers for any education brand, right?
For the love of teaching and sharing amazing learning experiences, we bring you some of the top educational influencer programs.
Simply do what you love, share your passion, and get rewarded.
Influencers… we present you with these awesome education brands with collaboration opportunities that you can apply for today:
So shall we get the world inspired to learn?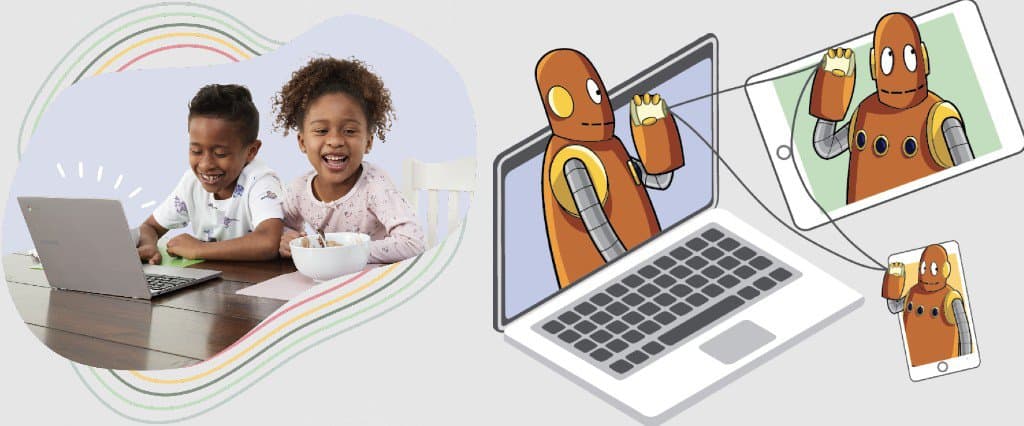 From science to arts to engineering — get ready to pop those little kiddie brains with some fun learning activities!
Education masters, BrainPOP is a Brand that's super popular and continues to grow for its clever learning solutions. They have been in the game since 1999! Now that's a feat on its own! How many Education Brands do you know that have succeeded for this long?
They offer over 1k fun topics that cover all school subjects. Students get to learn about their favorite topics and even master tough topics through fun animated movies, games, quizzes, and other engaging activities.
This is a brilliant opportunity for parents to invest in affordable after-school education for their kids. It is also a great resource for children who are being homeschooled. And let's not forget the adults who wish to have fun brushing up on their knowledge and skills!
Collabs
If you are an Influencer or Creator who covers educational content, then you'd be an ideal Collab partner. Hit that "Apply to Collab" button and start connecting with BrainPOP.
---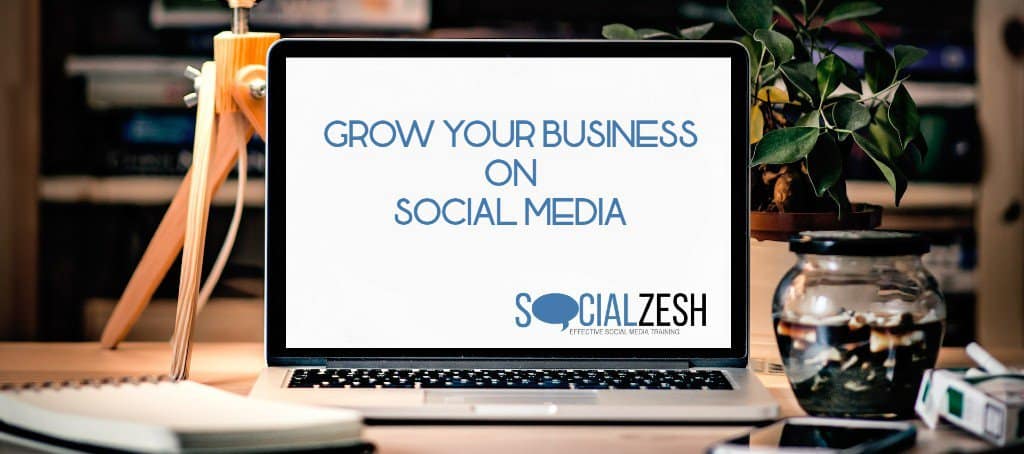 Martin Reynolds is the brains behind SocialZesh—a platform developed to educate businesses on the ins and outs of social media.
Aside from being the founder of UK-based SocialZesh, Martin is also a leading social media expert. He is supported by other experts who work closely with their members to teach them how to grow their businesses through social media.
Whether you're a big business with over 10k employees, or a sole trader starting a business for the first time, SocialZesh has the learning tools to help you succeed.
For as little as £47/month (or pay annually and get 2 months free), you'll have exclusive access to weekly live social media workshops, business advice, daily tips, and more. They also offer a FREE 30-day trial! What have you got to lose, right?!
Collabs
Influencers with audiences who show interest in growing their social media accounts will make great Collab partners. Even if your content is not specific to social media education, you are still encouraged to apply to Collab with SocialZesh.
If you're going to get behind Education Brands that can make a huge difference to the businesses of your followers, then you should certainly reach out to these guys.
---

"If an opportunity doesn't knock, build a door" – Milton Berle. Maybe a good marketing strategy will do. And the great news is that it's only 3-hours away with Short Circuit Media. If you're a consultant or speaker, then learn how to market like a pro and attract customers to your business. With Short Circuit Media, you'll learn how to create a marketing strategy, plus you'll get worksheets, and so much more.
This program is also useful to virtual assistants – giving them an opportunity to earn a certification.
Influencer Affiliate Program
Are you an education or business influencer that would like to promote this marketing program?
If yes, then Short Circuit Media would love to collaborate with you.
Influencer perks include:
---

Teachers are our everyday superheroes. Solving problems, creating brilliance, and helping people are how they roll on the daily. Oh, and crafting intelligent teaching resources is one of their many superpowers. They're pretty cool, right? Well, if you're a teacher and your passion keeps you busy at any chance, then with I Love to Teach 101 you will have the opportunity to sell your own teaching resources and earn.
It's free to sign up. Once you get started, you'll receive an awesome bundle of free gifts.
With I Love to Teach 101, you'll be paid a rewarding commission of 90% on your sales.
Influencer Program
Education influencers with a reach within the teaching community, this is certainly your collab calling with a dynamite brand.
Spread the word about I Love to Teach 101 and you'll then earn a commission of 50% on membership signups.
---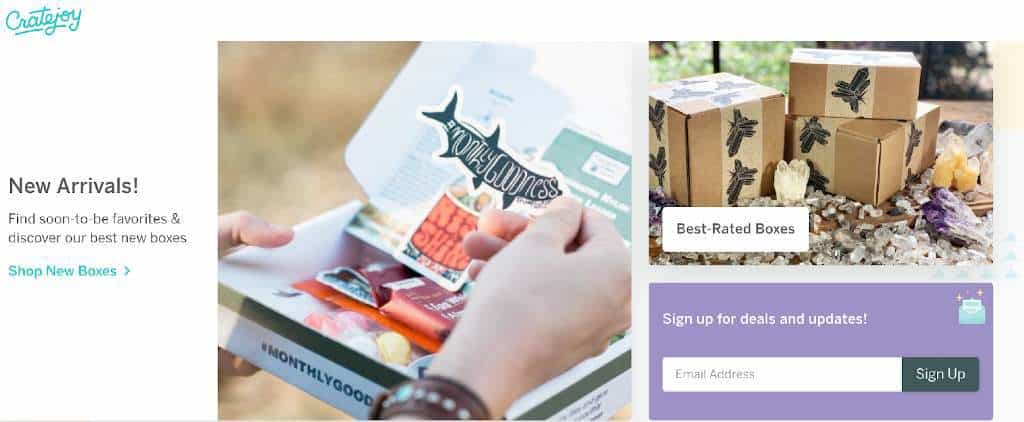 Learning should be fun and something to look forward to, right? Introducing the fun education brand, Cratejoy – monthly subscription boxes for women, men, and kids. From toddlers to college students. Get boxes like the Healthy Lifestyle Box for Students, My Paper Box with personalized stationery, My First Reading Club, Green Kid Crafts, and so much more.
Influencer Program
Education bloggers, inspiring YouTubers, and even influencers over 50 are invited to apply for a brand collab opportunity with Cratejoy where you can spread the love for learning with your audience.
Influencers earn a tiered 10% commission on sales and can also look forward to monthly bonuses.
---
E Teacher App – Education Platform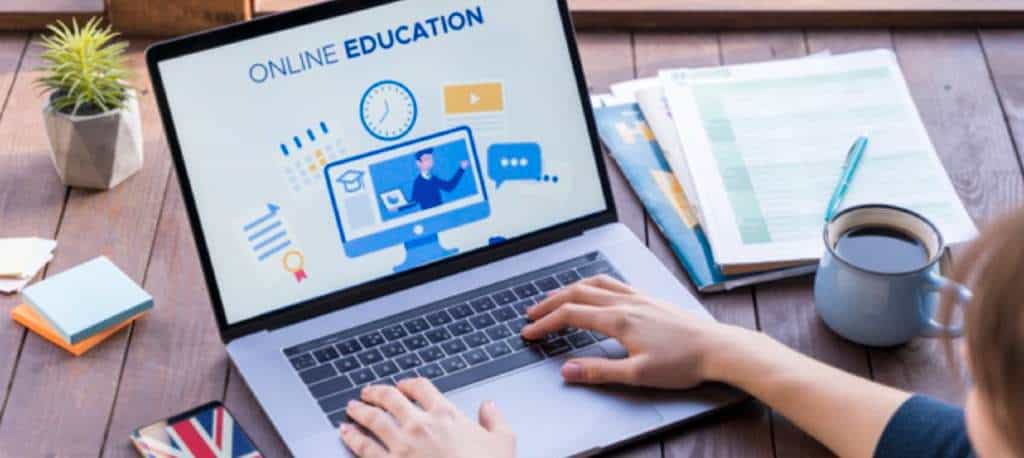 Stressed out.  Parenting, schooling, and everything in between has been a challenging juggle in our current times.  Do you know what's needed?  Less complication and more support—through tools like the E Teacher App.
Through a monthly membership, browse tutors based on location, grade level, and class specialty. Once you've found a tutor, simply book your slot and they'll get back to you with a confirmation.
Your education solutions are right at your fingertips with E Teacher App.
Influencer Program
Are you a software, education, or parenting influencer? Would you love to help your community by spreading the word about this education platform?
Well then, E-Teacher App would love to talk to you about collaborating.
Influencer perks include:
25% recurring commission on memberships
---
Udemy – Education Brand with Handy Marketing Assets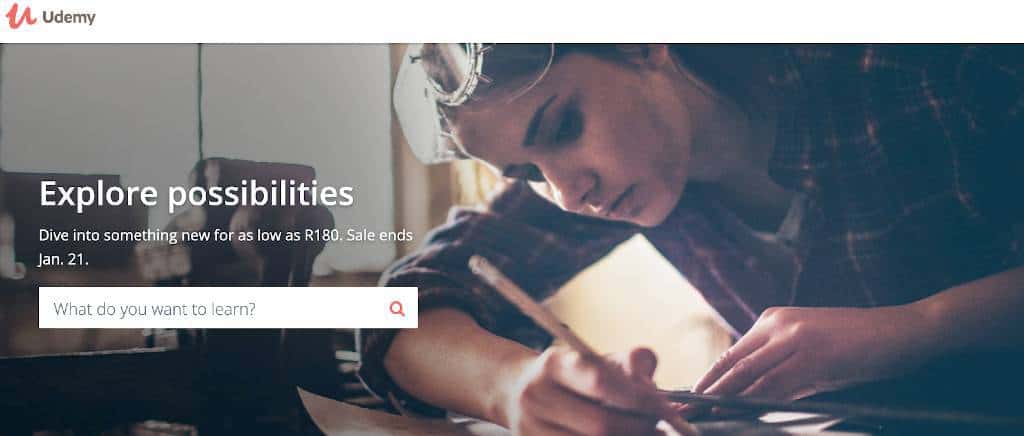 Education couldn't get any more accessible thanks to platforms like Udemy. Your career development is just a few clicks away. Get online courses on almost anything. And the best part is that you can learn in your own time and at your own pace. Pressure-free.
With over 100,000 online courses, you can learn anything from web development, business, finance, IT, design, marketing, photography, health, fitness, music, teaching, and more.
Get lifetime access to your courses with expert instruction.
Influencer Program
Do you have an influence and would you like to inspire and educate your followers? Then promote a Udemy course on your website or social media and earn commissions on sales.
Influencers get handy marketing assets to use in their campaigns.
---
LTL Mandarin School – Education Brand That Will Take You To China

If you've ever tried learning a new language as an adult, you'll appreciate how you could have had a better start when you were younger. But the ship has sailed and here you are looking for an online Mandarin course. Let's face it, it's hard. But it's not impossible. Actually, you can give your Mandarin learning a boost when you sign up with the LTL Mandarin School.
But this is not the usual type of language learning.
The best way to learn? Immerse yourself into the culture. Book a trip to China and learn Chinese in China – of course! 1-on-1 classes and group classes are available in Beijing, Shanghai, and Taiwan. LTL Mandarin School welcomes all ages and nationalities.
Influencer Program
Now, for the good stuff. Hmmm. Fancy a free trip to China to learn and experience the Chinese language and culture – for free?
Depending on your social media influence, this education brand collab opportunity could become real for you. If you're an education influencer with a YouTube audience of 50,000+ followers, a Facebook audience of 5,000+, or Instagram followers of 5,000+, and you'd love to share this cultural language learning experience, then you're eligible to apply.
---
Skillshare – Collab Opps for Creative Influencers

So, where are all the creatives hanging out and becoming creative geniuses? Skillshare. This is where all the creative skills come to life – from animation, design, illustration, photography, film, business, and writing.
Learn cool skills like DIY Cinematography: Make Your Video Look Like a Movie, Create a Sci-Fi Space Loop in Cinema 4D and After Effects, Animating with Character, and Writing for Self-Discovery: 6 Journaling Prompts for Gratitude and Growth. Or what about Hand-Code Your First Website: Html + CSS Basics?
23,000+ online classes.
Yeah, I think I'm making Skillshare my new hobby.
Influencer Program
Are you a creative influencer and would love to inspire your audience to develop their creative skills?
Then as Skillshare's education influencer, you will promote their brand on your social media, blog, or newsletters. Earning a $10 commission for every new customer that signs up.
---
WeAreTeachers – Classroom Resources for Teachers

Like a kid in a candy store, so are all the teachers having the time of their lives at WeAreTeachers. With classroom ideas, free printables, and awesome deals – every teacher will be smiling from ear to ear. Resources like 18 Fifth Grade Math Games for Teaching Fractions and 14 Ways to Brighten Your Classroom During the Dreary Winter Months will give teachers exciting inspo to boost their work.
Influencer Program
Are you a social media influencer, education blogger, or YouTuber? Perhaps you have an educational influence? Whether small or large, WeAreTeachers is looking for education influencers to collaborate with their brand.
So start promoting WeAreTeachers and you could earn products, gift cards, and cash.
---
Ilini – Best Videos for Learning French

If you're learning French and would love an exciting challenge to progress further, Ilini is the site to hang out on. It's here that you'll learn French through the best videos on the web. From news, and culture to music and entertainment. Simply watch a short clip, grow your vocabulary, and then take the quiz to test your understanding.
Ilini is great for beginners, intermediate learners, and also advanced speakers.
Influencer Program
Bloggers, YouTubers, and education influencers – would you love to partner with a brand where you get to help people learn real-life French?
Then promote Ilini to your audience and you can earn a commission of 40% on sales.