Prime virtual office space in Miami. Boost your green marketing. Hot hosting. $2,000 e-commerce perks. Global payments. Visual collaboration. And landing pages for sales.
Attention entrepreneurs, startups, and dreamers with an influence.
Herewith are big collab opportunities with some of the biggest companies out there.
These big business brands are looking to partner with influencers:
So let's create those promos and grab those big business perks already!

Introducing the entrepreneurial event of the year:  SHIFT.  It's all happening this year when top entrepreneur minds come together to bring you inspiration, insights, and impact.
With a power panel of speakers including Swan Sit (the queen of Clubhouse), Jim Kwik (brain and money expert), John Henry (Forbes 30 under 30), and so many more—this is an event not to be missed.
Influencer Program
Impact Professionals TV is looking for influencers (big and small) to partner with for the pre-launch campaign for this event.
Influencer perks include:
$10 commission for each new subscriber
---
Attention investors and traders: get stock market alerts, updates, and educational courses from Stock Region University. With various memberships available, some of the benefits you can look out for are daily watchlists, penny stock alerts, live stock market breakout alerts, daily breaking market news, and so much more.
Hop onto this investment tool and spread the word with your followers.
Influencer Program
Stock Region University is looking for finance and education influencers with experience partnering with big companies to collaborate with.
Influencer perks include:
Pay-per-post sponsorship
25% commission on sales
---

How does $10,000 per month in search ads for your business sound? Epic—right? Totally. The Marketing Grant is your opportunity to make that happen. Through their "Ads for Life" program, they help businesses get approved for Google's Marketing Grant program. Successful grantees are awarded $10,000 in ad credit to help fund their online advertising needs.
Ready to share this marketing opportunity with your followers?
Influencer Program
The Marketing Grant is looking for influencers with a business audience and comfortable working with big brands.
Influencer perks include:
Pay-per-post sponsorship
$1000 commission
---

Looking for credible capital markets research? Quoted in top media publications such as Bloomberg, Wall Street Journal, and Financial Times—Sentimentrader is your trusted provider of fin-tech data and science-driven capital markets research.
With over 20 years of experience in the industry, you can certainly count on expert capital markets research from this must-subscribe platform.
Ready to spread the word about this big business with your followers?
Influencer Program
Finance, SaaS, and Business influencers—Sentimentrader would like to invite you to collaborate.
Influencer perks include:
---

Relax. You don't need to stress yourself out trying to figure out everything you need to do in your business. Solving your business problems is an easy digital service away with Gawdo. That's right. Anything from marketing, content, media, advertising, and graphic design to public relations—Gawdo is a one-stop place for all your business needs.
With so many digital products and services from our big brand Gawdo, there are so many ways you can inspire your followers.
Influencer Program
Gawdo is looking for both marketing and education influencers to collaborate with.
Influencer perks include:
Pay-per-post sponsorship
20% commission on sales
---
Starthub – Virtual Office Space in Miami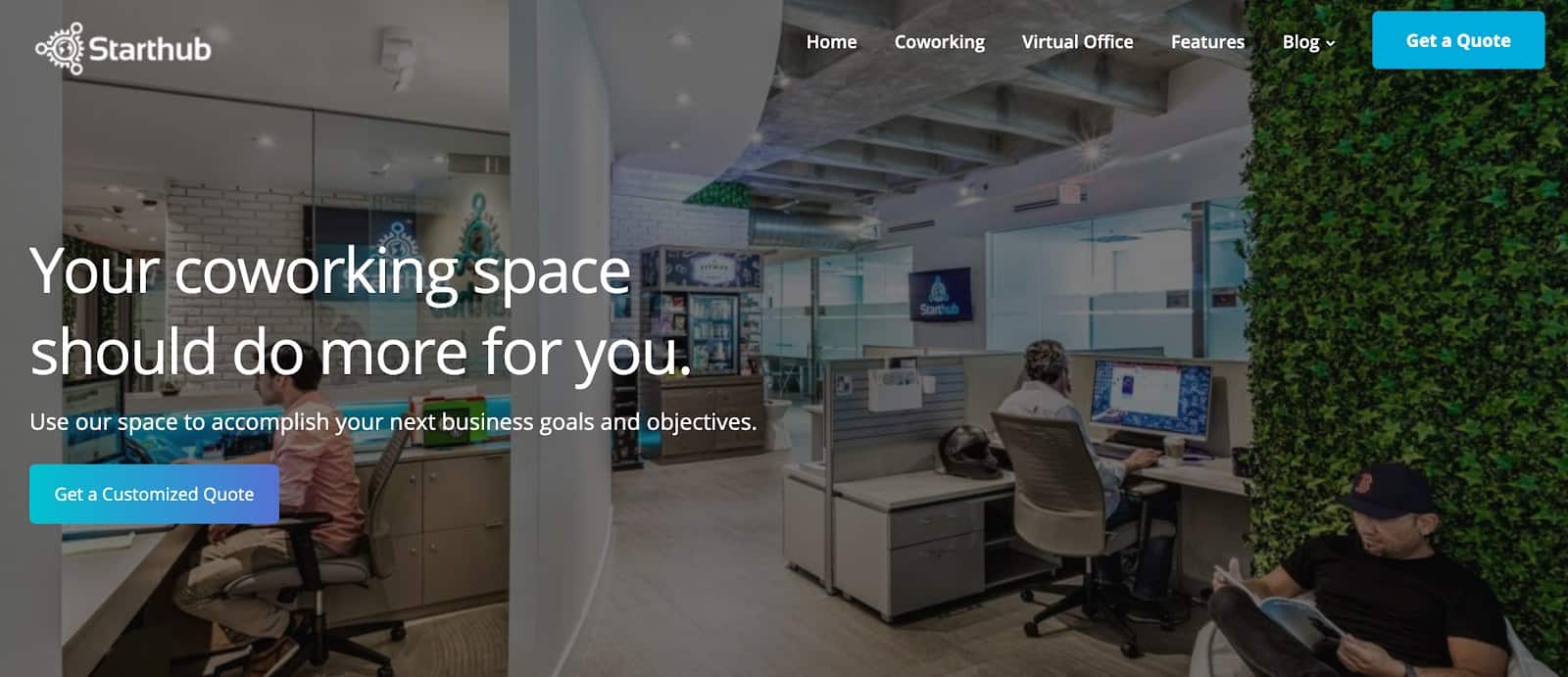 Big ideas. Monster proposals. Intense business meetings. High-value projects. You and your big startup. Well, at least that's the vision – right? But for now, you're hustling on the daily. Your team of – erm, just you. Headquartered from the comfort of your tiny office desk in your living room.
Do you know what you need?
A refreshing upgrade that will inspire you and support your growing business brand going forward. You most certainly need Starthub. A beautiful virtual office and coworking space center situated in a prime location in Miami.
Wherever you are in the world, your business could have its very own virtual office in Miami. Get a business address, a 24/7 mailbox plus your own virtual receptionist.
And if you're in the area and would love to have premium office space without going bankrupt, Starthub offers beautiful desks and executive office plans with conference room facilities. Small enough for new startups and also flexible enough to accommodate growing businesses with up to 20 people.
Influencer Program
Are you an influencer that runs your business remotely and would you love to inspire your followers to have that professional office upgrade with Starthub?
Promote Startup through your creative website content, videos, and social media posts and you could earn $20-$50 cash commission on sales.
But wait, there are more, influencers! You also get free access to Starthub services. Pretty epic, right?!
Get going then and apply to start a collab.
---
Ecospace – Sustainable Products and Packaging

Sustainability and eco-friendliness couldn't be more important for businesses today. It's too big of an issue to ignore anymore. So if you'd like your business to participate in the movement toward a healthy plastic-free planet, you must check out the brand, Ecospace.
Replace your brand products and packaging with fully compostable alternatives. From food packaging, disposable tableware, cosmetic and personal care packaging, and also shipping materials.
Ecospace delivers 100% compostable products. Plastic-free. Plant-based. Certified compostable. Made from renewable resources. Hot food safe. And zero waste.
What a big way to make an impact while also boosting your green marketing.
Influencer Program
Are you a YouTube or Instagram influencer that is passionate about sustainability? Would you love to inspire your followers to use Ecospace's sustainable alternatives to plastic?
Ecospace is looking for influencers with 1k+ followers to spread the word on their big business venture. Get exclusive commissions and custom creatives.
---
Hostinger – Hosting and Domain Services

One of the basic services that every business needs are domain registration and hosting. I actually think that apart from formally registering your business, once you register your domain name and have your website up, that's when being a business owner starts to feel real. And Hostinger will help make it real for you.
With web hosting plans from as little as $0.80/month to VPS hosting with 6000GB bandwidth for an unbelievable price of $23.95. And of course, they'll sort your domain registration needs out too. With .com domains from $8.99. This is a top business brand that couldn't get you any more excited to get your company signed up.
Influencer Program
Are you a YouTuber with an influence? Then start creating video content that promotes Hostinger on your channel and earn.
Don't worry if you have never worked with business brands before. Every content creator is welcome to apply.
---
Shopify – E-commerce Platform

If e-commerce business is an interest to you then I'm sure you've heard about Shopify. The leading e-commerce software that helps you start, run, and grow your online business. Easily set your store up, sell across multiple marketplaces, and social media, and even process in-person purchases through one platform.
Get an SSL certificate, sell unlimited products and get shipping discounts of up to 74%. Pretty amazing, hey?
Influencer Program
Are you an online influencer that would love to inspire entrepreneurship through e-commerce?
Promote Shopify to your audience and earn an average of $58 for each user that signs up. Users that sign up for a Plus plan will also earn a massive $2,000! C'mon! Are the other big businesses this generous with their commission payouts?
---
Payoneer – Payment Platform for Businesses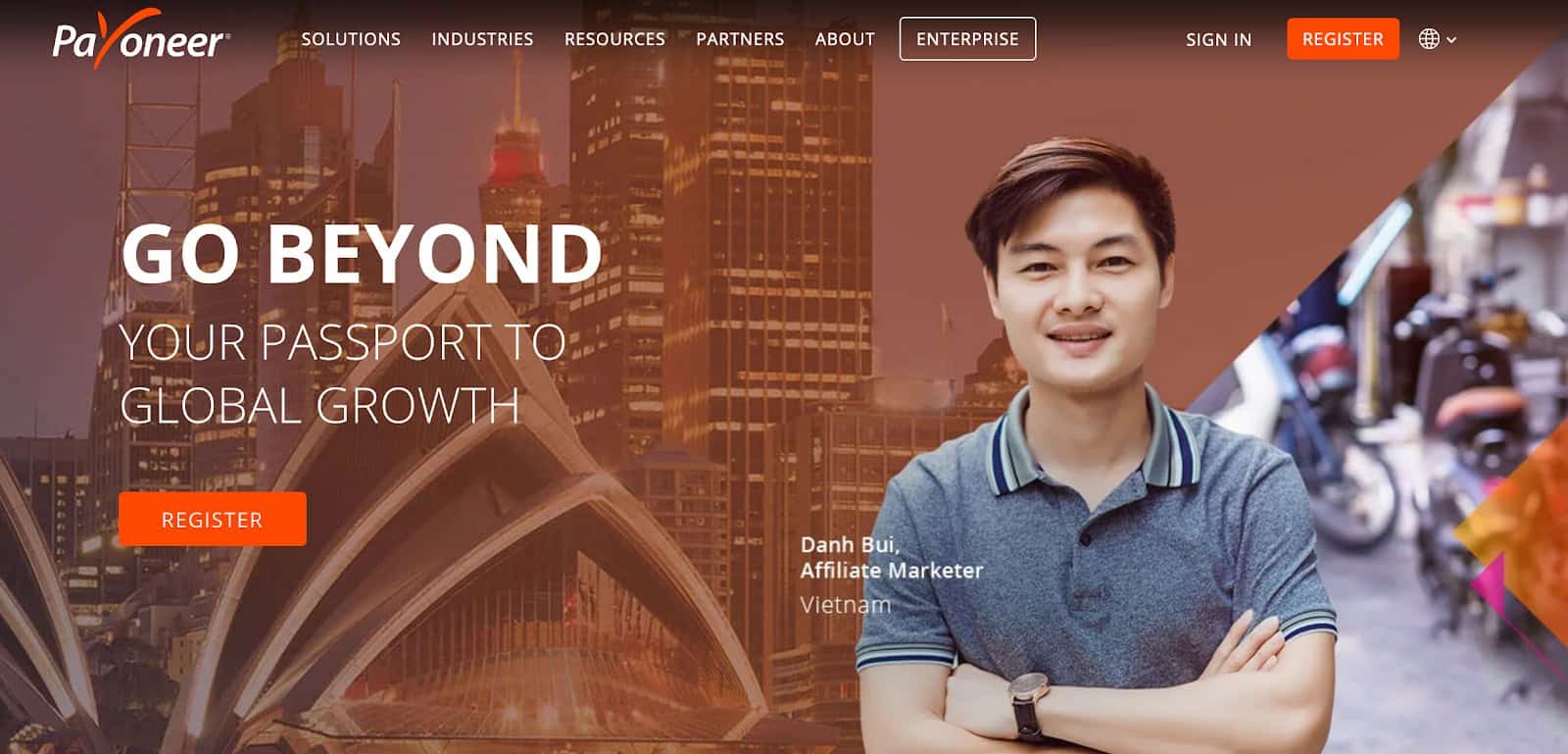 It takes being a user of Payoneer to experience what a fantastic payment platform it truly is. Just in case you're not already a user, Payoneer is an all-in-one payment platform for businesses, online marketplace sellers, and freelancers. Get paid into international receiving accounts, expand into new markets, and more.
Big businesses like Upwork, Amazon, and also Google use Payoneer.
Influencer Program
Are you a social magnet? And do you also have an influence? Then invite your friends and followers to Payoneer and you will earn $25 for each referral.
So what are you waiting for? Go spread the word about Payoneer on your blog and social media.
---
Monday.com – Platform for Business Teams to Collaborate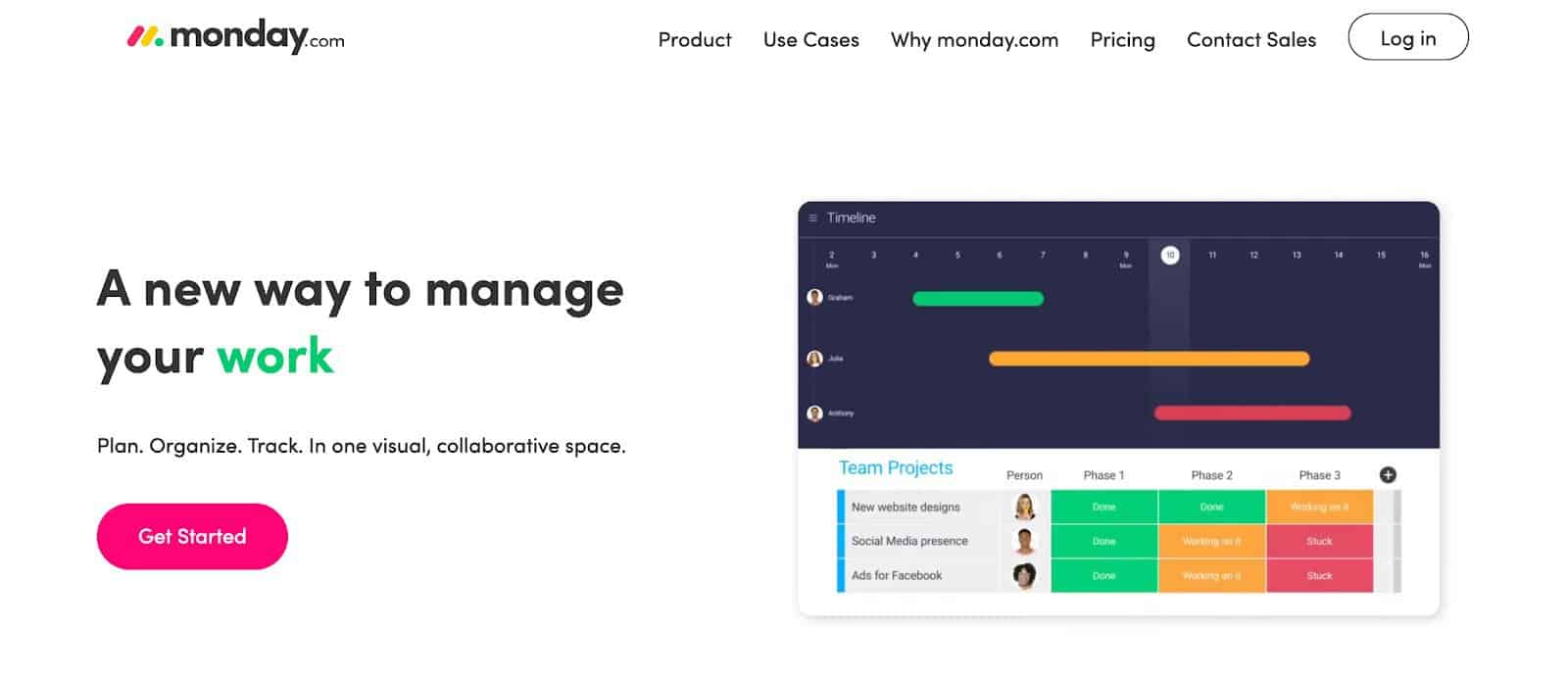 If there's anything that will make your workday with your team a breeze, then it's Monday.com. Any leader in the middle of it all will agree that team management can easily slip out of your control as soon as your squad grows and your tasks pile up. All your business needs are simplicity and control.
Plan, organize and track through visual collaboration on Monday.com. Create dashboards that help you keep on top of everything. No matter what you're working on.
Influencer Program
If you have an audience that could use simplicity in their team management, then you must check out this business brand collab with Monday.com.
Promote Monday.com today and start earning commissions on sales. You will also get sales and marketing material to help you succeed in promoting this big business brand.
---
Unbounce – Landing Page Builder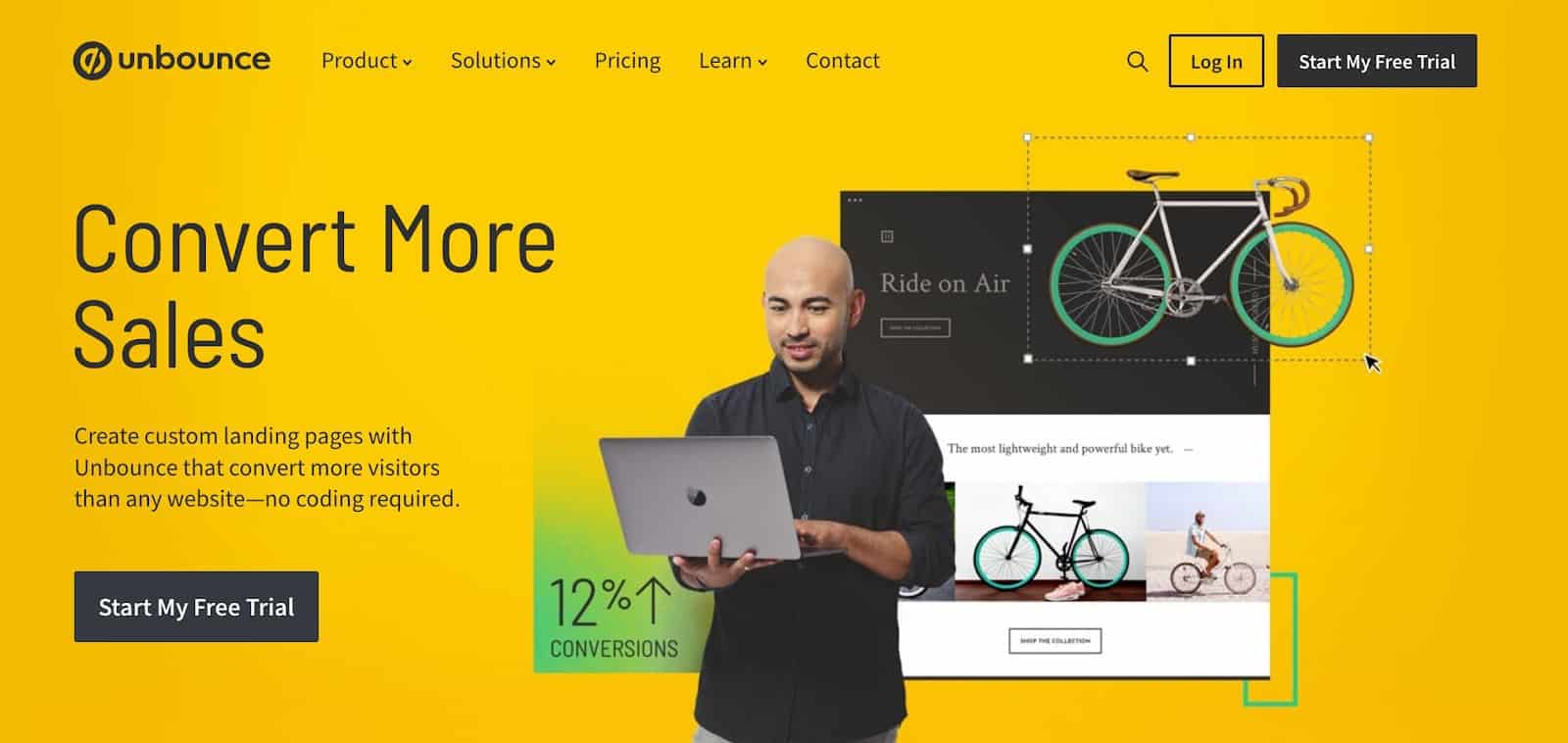 One of the most valuable marketing tools any business could have is the landing page builder by Unbounce. Easily build your own branded landing pages for your business without any code. Choose from hundreds of templates, customize and add your content. Unbounce landing pages will surely help you convert more leads, sales, and customers.
Perfect for small, medium, and even big SaaS companies, Agencies, and E-Commerce businesses.
Influencer Program
Are you a marketer, agency, or business influencer with an audience that could benefit from using Unbounce?
Then promote Unbounce to your audience and earn a recurring commission of 20% on sign-ups. Pretty cool!
Get your own partner coach as well as useful resources and training.
Do you know any other business brands that offer such tasty rewards?