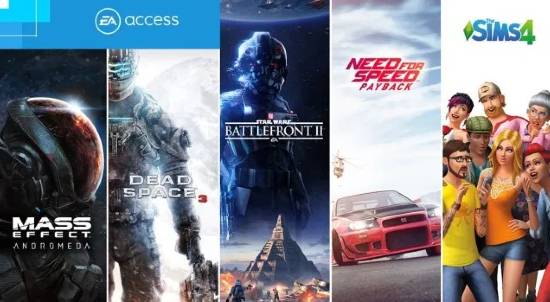 Well, we hope that you are into influencer marketing because Electronic Arts (EA) definitely is.
EA is a name that needs no introduction. If you love games then you must have played or heard of titles like Need for Speed: Heat and Apex Legends, both from this popular company.
Now a publicly traded company, EA's stock is presently worth $113.09 and the company's net value is estimated to be worth $22.9 billion. The numbers are mouthwatering and we're sure you'd love to replicate the success of EA.
The company produces some kickass games but that's not the only reason why it has found such immense success. Electronic Arts marketing strategy appears to be quite impressive as well and one factor that stands out is its use of EA influencers' marketing program.
EA and Influencer Marketing – A Match Made in Heaven
EA marketing budget increased handsomely in 2017 when it decided to go big on the EA influencers program. The company announced plans to work extensively with influencers since they find it 'easier to track return on the money when working with online influencers.
This is when influencer marketing became a major part of Electronic Arts marketing campaigns. EA marketing budget is about $600 million per year and starting in 2017, a major chunk of this EA marketing budget now goes to the EA influencers marketing program.
Apex Legends Influencer Marketing: Case Study
Many people credit the very well-crafted Apex Legends influencer marketing program for the huge success of the game. A large part of Apex Legends' marketing was about influencer marketing.
The success of this Electronic Arts marketing campaign proved that it is possible to make decent sales against tough competition. The company announced the game just a day before its release and managed to leave an impression despite the huge popularity of Epic Games' Fortnite.
Twitch, the go-to live streaming platform for gamers, helped the company reach a wide audience. It pulls in more than 20 million daily viewers and has over 2.2 million active broadcasters. Fortnite is one of the most popular games on the platform and accounts for over 14% of all views.
With the Help of Popular Streamers
It wasn't going to be easy for EA to make an impression in such a situation but it did manage to do so by working with some of the most popular streamers and making them a part of the Apex Legends influencer marketing program. These include the likes of Ninja, who reportedly received over $1 million to promote the game.
Within no time, the company took over the Star Wars game in coverage and attracted more than 2.5 million players within 24 hours of release. Within a week, it had 25 million active players, making it one of the most popular free-to-play games.
The hype continued to increase and within a month, Apex Legends had more than 50 million players. It also became the most-watched game on Twitch and received immense media attention.
According to reports, the Apex Legends influencer marketing strategy involved paying influencers only for the first 24 hours but many continued to play the game due to the huge number of viewers. This helped the game immensely and it in no time became one of the most talked-about games.
How to Be a Part of EA Influencers Program
You can work for EA by being a part of the EA influencers program known as EA game changes. If you want to know more about this then check out our complete review on EA Game Changers.
What You Can Learn From Electronic Arts Marketing
So what can you learn from the Apex Legends influencer marketing program and overall Electronic Arts marketing strategy?
It proves that the right strategy can help a business grow. Plus, this is a good example of an online marketing strategy offering long-term benefits. The company contacted influencers to promote the game for only 24 hours, but it continued to gain players for months.
The same can be applied to your business as well. Whether you sell beauty products or books, once you work with an influencer, the post will be there forever unless you agreed to an IG story that disappears within 24 hours.
The most important thing is to choose the right influencer, create a compelling strategy, and come up with content that attracts people. If you are new to influencer marketing then you can work with a company or an influencer who can guide you.
Collaboration with David Dobrik
The Apex Legends influencer marketing program wasn't the last time that the company worked with an influencer. It released "Need for Speed: Heat", in the last quarter of 2019. The firm joined hands with Dobrik to promote the app and game on social media.
Dobrik posted a cool video titled "Surprising Best Friend With Lamborghini!!," on his social media pages to promote "Need for Speed: Heat". He encouraged his followers to download the new Heat Studio app, use it to design a new car, and send a screenshot to him via Twitter using the hashtag #NFSHeatStudio.
The video also had Dobrik and EA gifting a Lamborghini Huracán to the vlogger and his friend Heath Hussar.
In no time, the video went viral with more than 8 million views. The campaign turned out to be a major success with about 19 million views.
Do not let the big figures of the EA influencer marketing budget intimidate or fool you. You do not need millions to work with influencers. You can easily find influencers according to your budget and needs.
Browse through our list of influencers – available in all niches – and pick one that you find the most suitable. We work with influencers in all niches and cater to all kinds of businesses, big or small.
Sign up for an account today or get in touch with us to know more about how Afluencer can help your brand find success. Call (916) 480-8265 to speak to an agent.