Influencer marketing is unlike traditional marketing. In fact, using old formulas will not even give you good results. It has changed the world of advertisement, and benefits not just publishers but also advertisers with people now willing to spend more to make their campaign one of the best influencer marketing campaigns.
It offers a very high ROI, about $11 for every dollar spent. This is a huge figure which shows how much potential the industry holds.
However, not all influencer marketing campaigns go well. Some users may not find very good results.
Let's have a look at the seven of the best influencer marketing campaigns:
#1 Loeffler Randall Marketing Campaign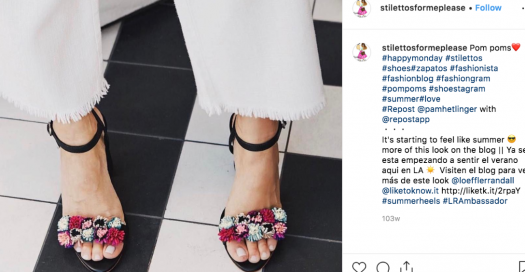 Loeffler Randall is a well-known accessory and footwear brand. if you follow fashion pages, you might have already heard of it as it's quite popular among social media influencers. This is largely due to the brand's well-crafted influencer marketing campaign.
It has a huge list of ambassadors who work together and individually to promote the brand. The brand is also active with promotions on their own social page. Sharing peoples photos with the hashtag #LRambassador.
The trend caught on and more users jumped the bandwagon, making the hashtag and the brand popular. It's now common for fashion stores to offer their products for free to influencers in exchange for posts containing a link to the original product or a specific hashtag.
#2 Microsoft
Surprised to see this brand on the list? This giant corporation also uses influencer marketing campaigns to reach a wider audience.
On Women's Day, the company joined hands with National Geographic and created a very successful campaign designed to motivate women to join the fields of Science, Technology, Engineering, and Math (STEM).
National Geographic worked with travel photographers and released 30 images, all pushing the same messages across.
The images went viral, earning about 4 million likes in a day. It helped Microsoft reach over 91 million while also helping its brand image.
#3 Mercedes Benz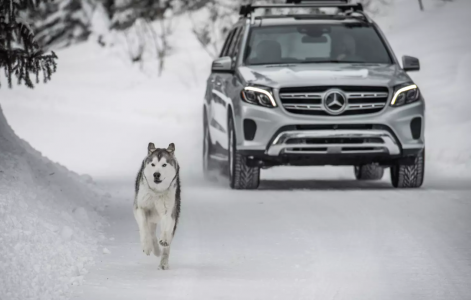 Mercedes. A luxurious brand. Famously recognized for producing expensive and high-quality vehicles. While some may think that a brand like Mercedes has no need to try affiliate marketing, the team thinks otherwise.
The company partnered with Kelly Lund and his dog, Loki, a popular figure on Instagram, to create compelling content. They came up with some unique 360-degree videos driving around the beautiful locales of Colorado.
The videos showed Mercedes in a positive light while also entertaining visitors. It's a good example of how video content can be effective. The cleverly shot videos turned out to be quite popular.
It shows that influencer marketing campaigns are suitable for all kinds of brands, cheap or expensive. You only need to come up with the right plan.
#4 Box Water Marketing Campaign
Box Water's ReTree Project is a good example of a campaign using influencer marketing. The campaign resulted in a huge jump in sales, proving to be quite a success.
The company joined hands with the National Forest Foundation to come up with unique photos highlighting the importance of sustainable packaging.
It worked with all types of influencers to promote the #ReTree initiative that motivates people to plant two new trees. The trend caught on and some well-known Instagram influencers also made posts promoting the cause, after all, it was meant to help the universe.
This is a fine example of using a true cause to promote a brand. The content looked real as it discussed a major issue.
Coming up with such creative campaigns can be effective as you can even motivate some big influencers to share your post without a financial agreement in place.
#5 Fiji Water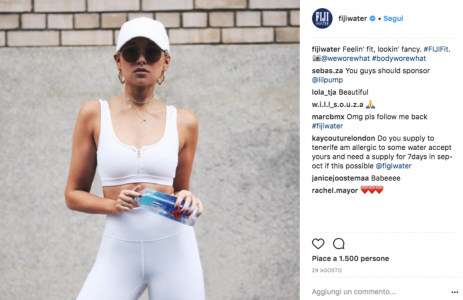 Another water brand known for its amazing marketing tactics is Fiji Water. The company decided to jump the bandwagon mainly to change its image as it was looked at as a brand that was usually sold in restaurants and hotels.
It was a small campaign where they joined hands with a bunch of influencers, such as Danielle Bernstein, to help market their product to the world.
They made a short workout video featuring Danielle. The video was full of shout-outs to Fiji Water and talked about the importance of water while subtly plugging in the company.
While exact figures are not available, it's believed that the campaign gave the company a huge boost. It shows how influencer marketing can be used to change the brand image.
#6 Walmart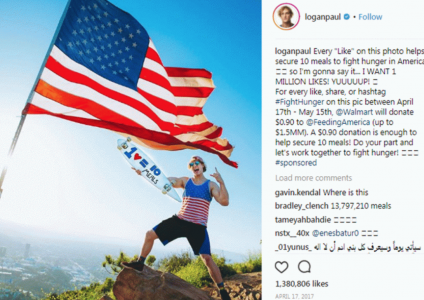 Walmart is a big brand that often uses influencer marketing to strengthen its image.
One of its most popular campaigns came when it decided to support a national cause and joined hands with 7 major players to raise funds for the Feeding America initiative.
The company promised to donate $0.90 cents for every #FightHunger comment, share, or like. The campaign helped the brand raise over 1.65 million, while also helping its public image.
Walmart went through a huge brand lift and was even featured in major publications. Many other companies have used such causes to save their falling image.
#7 Sprint Marketing Campaign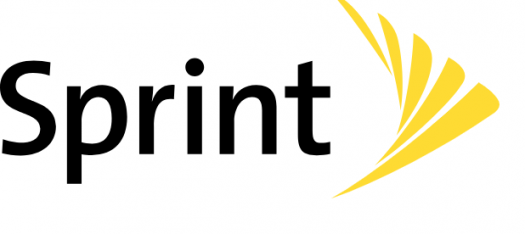 Sprint is a popular name but appears to be facing tough competition from other brands like AT&T and Verizon. Realizing the need to uplift its brand image, the company came up with an online campaign where it joined hands with some well-known influencers like Bradley Martyn and Rachel Cook.
The campaign was different from other similar campaigns as Sprint did not make its influencers act. It used their strengths to reach a wider audience by letting them do what they do best while also promoting its services.
The campaign showed that it can be very effective to use influencers' strengths in the right manner instead of making them act.
These were some of the best influencer marketing campaigns. The key lies in working with the right influencers and coming up with a campaign that has the power to connect with your audience.