Influencer marketing is growing by leaps and bounds. The good thing is that there are opportunities for everyone. We often talk about fashion influencers and the difference they make to brands but we seldom mention health influencers who are also quite big in numbers.
Today, we'll look at five health brands that work with influencers who focus on well-being.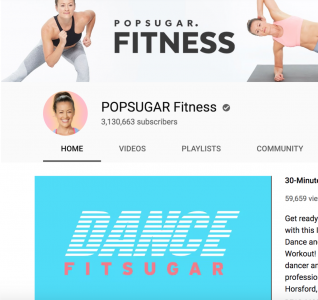 Popsugar Fitness is a huge brand in the health & fitness industry. Available in almost all major social media platforms, it is known to work with health influencers to generate steam for its paid content. Its YouTube channel is quite popular with over 3.1 million subscribers and about 435,000,000 views.
It mainly targets women but also works with male fitness experts. You can join the influencer program for free. Each referral pays you $10 which isn't too bad. It has partnered with Pepperjam to help track results.
While the platform is huge, there isn't much known about its acceptance criteria. Plus, there seems to be no specific fitness only influencer program which may be a good option for influencers with a website that caters to different niches.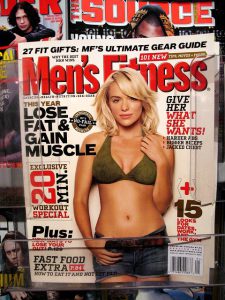 Muscle & Strength is a known name in the world of bodybuilding and fitness. Many known celebs and health influencers have graced the brands cover including the likes of Dwayne Johnson, Bruce Lee, and John Cena.
You can submit an online application form. Once accepted, you will earn a commission of 10% on all sales. The company pays monthly and works with global influencers, except for Chinese and Indians influencers.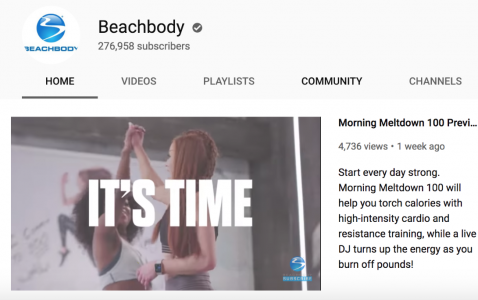 If you are an influencer marketer then you must have seen Beachbody all over your social media feeds. The brand has many health and fitness programs including Slim in 6, P90X2, INSANITY, Hip Hop Abs, RevAbs, Yoga Booty Ballet, and Body Beast. Plus, it also releases DVD-based fitness programs that are fun and easy to follow.
The good thing about Beachbody influencer program is that you can sell almost all the programs through your site and get to earn up to 25% commission. You can offer the product directly through your site, which means you will get to retain the customer as well. This is a great plus as you will be able to build your own site while making money.
Once a customer buys a program, his or her details would get saved in the system which you can use to make more sales. Plus, the company offers not just workout DVDs but also consumables, allowing you to cater to more customers.
It currently only accepts influencers from the UK, the USA, and Canada. In addition to this, there is a ranking system. You will grow as you earn more commission. Each rank comes with more benefits such as free customers.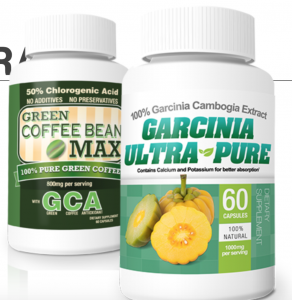 Finally, a program that deals with general health and not merely fitness. This brand allows you to work with some leading health and beauty products.
There are a variety of weight loss, skincare products. The minimum payout is only $20 with the option to withdraw funds twice a month. The platform is known to provide excellent business opportunities including trade shows that are held every few months.
It supports a variety of payment methods including Skrill, Payoneer, checks, and wire transfers. Go here to apply online. You only need a website in the same niche to be a part of this growing program. 
If you are not happy with a 10% commission then consider the CLE Holistic Health program that offers up to 60% commission.
The company is known to produce high quality organic and natural supplements. Their customers are quite loyal as the brand has an impressive re-order rate of over 90%.
The program is available for a global audience. Moreover, it emphasizes on international sales and even offers multi-lingual ads. The supplements address a number of health issues including type I diabetes, high blood pressure, inflammation, and depression.
While there isn't much scientific research to back up claims, the products seem to be safe to use.
These were five of the best health brands that work with health influencers. If you need more options then consider Bodybuilding, The Ultimate Green Store, Buddha Grove, and Global Healing Center.
Check this article for brands that work with beauty influencers if you are looking for other niches.