WARNING. This will spark an overdose of feel-good health influencers.

Because that's what happens when we go wild and find 13 epic health influencer programs to flabbergast wellness enthusiasts like you.

Inspiring. Motivating. Moving. Goal getting. Life-improving. Confidence boosting. These are kickin' side effects of social media health influencers. Like you, of course.

Improved health. Empowered wellness education. Exposure gains. Refreshing perks. These are the bumper side effects of collaborating with the 13 health brands we've covered right here for you.

If health and wellness is any part of your social media influence, then check out the programs of these brands for inspiring collaboration opportunities:

Get Your Boom! Back
UpliftFood
Relentless Nature
College Life Today
Shyn
Blendtec
Annmarie Gianni
TimTam
Popsugar Fitness
Muscle & Strength
Beachbody
Market Health
CLE Holistic Health
Ready to dig into these programs and bump up your health influence?

I know I'm not the only one that feels run down.  In fact, before I even consider participating in any hectic health and fitness activities, I think I need it would help if I didn't feel so worn out.  'Cause maybe then I'll have the amazing energy to work out and do what healthy people do. Can you relate? Get Your Boom! Back presents a collaboration opportunity for health influencers through their program to help improve the wellness of their followers.

For boosted energy, improved mood and empowered strength and vitality, these stem cell therapy and cortisol manager supplements are the answer to many of your wellness struggles.

Influencers, how about whipping up an inspiring campaign with the Total Mood Management pack?  So now you can help your followers get their boom back.

Influencer Perks
Influencers are rewarded 35% commission on sales made through their unique links.

Apply here to become an influencer for Get Your Boom! Back.
Did you know that 90% of serotonin is found in your gut?  Serotonin? It's a happy chemical that makes you feel amazing.  So, yeah – your happiness depends on your gut. And not to mention, UpliftFood is the mood uplifting brand that helps promote a healthy gut.  From uplifting breakfasts to snacks and smoothies. Enlivened energy.  Great digestion. A healthy gut, a happier you. It's really that simple.

Influencers, would you like to become part of this life-improving brand and join the movement of uplifting the health of your followers?
Influencer Requirements
You're a professional or passionate in health, nutrition, wellness, psychology or lifestyle.  Influencers that are keen to learn more about the connection between gut health and your mood – this a collaboration opportunity you won't want to miss.

Apply here to become an influencer for UpliftFood.
Mental health is the mission of Relentless Nature.  Because your mental wellbeing is very much part of your health in general.  With 100% vegan and all-natural protein superfood snacks, you'll not only look good but you'll feel good too.

From weight loss to improved lean muscle growth to boosted metabolism to reduced dental plaque – Relentless Nature will help you become the best healthier version of you.

Relentless Nature also has an irresistible athletic wear collection – you'll find something hot that pops with you.

Influencer Requirements
Are you passionate about becoming a meaningful role model to your followers? Because Relentless Nature would love to collaborate with influencers that are self-driven, believe in themselves and strive to succeed.

Influencers are expected to post quality content on a weekly basis on their Instagram, Twitter and Facebook profiles.  Also, publish on your Instagram Stories and Snapchat too.

Influencer Perks
Relentless Nature has 4 levels of influencer rewards – from 20% clothing discount to a monthly wage and clothing allowance.  Your profile and influencer performance will determine your reward level. Own the brand and make it what you want it to be.

Apply here to become an influencer for Relentless Nature.
College life.  When adulthood starts to get real.  Sudden freedom to do whatever feels great.  Fun, yes. However, important areas of life tend to fall to the side.  Like health and wellness. This is why College Life Today is passionate about mentoring students with valuable content online.  This online publication features topics that are focussed on providing insight into the college lifestyle.  And there's no one better positioned to make an impact than influencers passionate about helping students live their #bestcollegelife.

Influencer Requirements
College Life Today is looking for influencers with great writing skills to create blog posts and social media content around college life-related topics including health and wellness.

Influencer Perks
Influencers are rewarded cash for content produced.

Apply here to become an influencer for College Life Today.

Up for a dental routine upgrade?  How about whiter teeth and a brighter smile?  It so happens, the Shyn Sonic Toothbrush will transform your oral health.  In fact, we're talking about over 31,000 brush strokes per minute.  5 intensity levels. 4 cleaning modes that include clean, white, sensitive and massage.  And not to mention the best part – you can get the brush for under $50. Health and wellness influencers, you really cannot miss out on sharing this smile improving tech dental products with your followers.

Influencer Requirements
Are you up to joining the #RiseAndShyn family?  Do you inspire wellness and are you also passionate about helping people improve their lives?  Shyn is looking for confident influencers with smiles from all backgrounds and diversities.

Influencer Perks
Influencers get a free kit, credit to redeem from each purchase made as well as a special promotion on various media platforms.

Apply here to become an influencer for Shyn.
What's the life of a health enthusiast without a blender?  Furthermore, with a brand like Blendtec, your blending convenience goes beyond just smoothies.  Blendtec has a high-end range of superior blenders. Make smoothies, juices, ice-cream, frozen coffee, nut butter, apple sauce, hot chocolate, hummus, cauliflower rice, hot soup and you can also grind grains.  Whoa. Influencers, Blendtec could be your next hot collaboration – plus food prep will never be uninspiring again.

Influencer Requirements
Are you inspired to help improve the health of your followers?  And are you also a powerful woman, an athlete, a chef or a parent? Then Blendtec would love to collaborate with you.  Influencers will be responsible for creating photo and video content as well as provide product feedback.

Influencer Perks
Get free products and discounts when you contribute to campaigns. Influencers are rewarded 10% commission on sales and they're also given a 25% discount code to share with their followers. You'll also have the opportunity to have your own recipe section on the website.

Apply here to become an affiliate of Blendtec.
There's nothing that says a healthy body more than radiating skin.  For that radiating healthy glow in your skin, Annmarie Gianni has formulated a range of organic and natural skincare and makeup products.  Beautiful, fresh, rejuvenating, safe and flawless. These are some of the creative product ranges.  So health influencers with a passion for organic skincare, this collaboration opportunity may refresh you.

Influencer Requirements
The Annmarie Gianni influencer program is perfect for health, wellness and beauty influencers.  Promoting these skincare products is an opportunity to do what you love and give your followers what they need.  Influencers must have a Tax ID or social security number to apply. Once approved, you'll be required to complete a W9 form.

Influencer Perks
Influencers earn 25% on sales through their link – with a cookie expiry of 6 months.  How fantastic, right? That's not all. Influencers earn $2 per click. Pretty impressive earnings.

Apply here to become an influencer for Annmarie Gianni.
Now for some massage therapy.  Because what's wellness for health enthusiasts without soothing muscle recovery?  For quick muscle recovery, pain relief and improved performance, the TimTam Power Massager Pro is the health gadget you want to take with you everywhere.  It's conveniently portable and offers quick massage therapy with heat infusion.  They're looking for influencers to collaborate with and share the holistic benefits of this gadget within your influencer networks.

Apply here to become an affiliate of TimTam.
PopSugar Fitness is a huge brand in the health & fitness industry. Active on almost all major social media platforms, it is known to work with health influencers to generate steam for its paid content. Their YouTube channel is quite popular – with over 3.1 million subscribers and about 435,000,000 views.
They mainly target women but also work with male fitness experts.
Influencer Perks
Join the PopSugar influencer program for free. Each referral earns you $10 which is pretty decent. They've partnered with Pepperjam to help track results.
There isn't much information available about their acceptance criteria. But don't let that stop you from getting started with your influencer application already.
Apply here to become an influencer for PopSugar.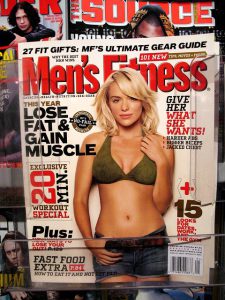 Muscle & Strength is a known name in the world of bodybuilding and fitness. Many known celebs and health influencers have graced the magazine cover, including Dwayne Johnson, Bruce Lee, and John Cena.
Influencer Perks
If you're interested in collaborating with Muscle & Strength, then go on and submit your online application form. Influencers earn a commission of 10% on all sales. The company collaborates with influencers worldwide. However, collaboration opportunities are not available in China or India.
Apply here to become an influencer for Muscle & Strength.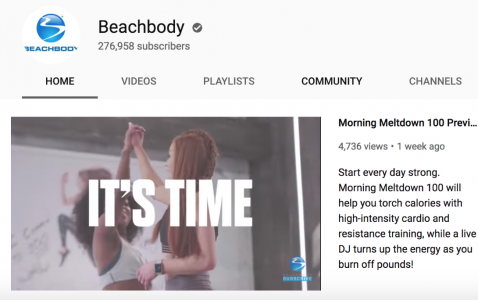 If you are an influencer marketer then you must have come across Beachbody all over your social media feeds. The brand has many health and fitness programs including Slim in 6, P90X2, INSANITY, Hip Hop Abs, RevAbs, Yoga Booty Ballet, and Body Beast. Plus, it also releases DVD-based fitness programs that are fun and easy to follow.
Influencer Perks
The good thing about the Beachbody influencer program is that you can sell almost all fitness programs through your site and get to earn up to 25% commission. Offer products directly through your site, which means you'll retain customers as well.
Once a customer buys a program, their details will be captured in the system – allowing you to benefit from potential additional sales campaigns.
Beachbody currently only accepts influencers from the UK, the USA, and Canada. They have a ranking reward system for their influencers. The more you grow, the more you'll earn.
Apply here to become an influencer for Beachbody.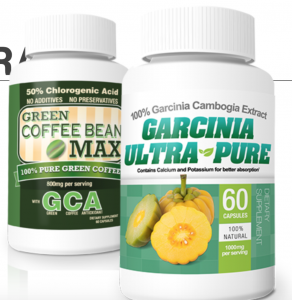 This brand brings the best of both the health and fitness worlds. With Market Health, you'll work with leading health and beauty products.
There have a variety of weight loss and skin care products. This influencer collaboration opportunity is known to provide excellent business opportunities including attending trade shows that are held every few months.
Market Health supports a variety of payment methods including Skrill, Payoneer, checks, and wire transfers for influencer payouts. The minimum payout is only $20 with the option to withdraw funds twice a month.
Influencer Requirements
To be a part of this growing influencer program, you'll be required to have a website in a health-related niche.
Apply here to become an influencer for Market Health.
CLE Holistic Health is known to produce high quality organic and natural supplements. These supplements address a number of health issues including type I diabetes, high blood pressure, inflammation, and depression. They have a strong customer loyalty base – proven by their impressive 90% re-order rate.
Influencer Requirements
CLE Holistic Health is looking to collaborate with influencers globally that are passionate about promoting organic health supplements.